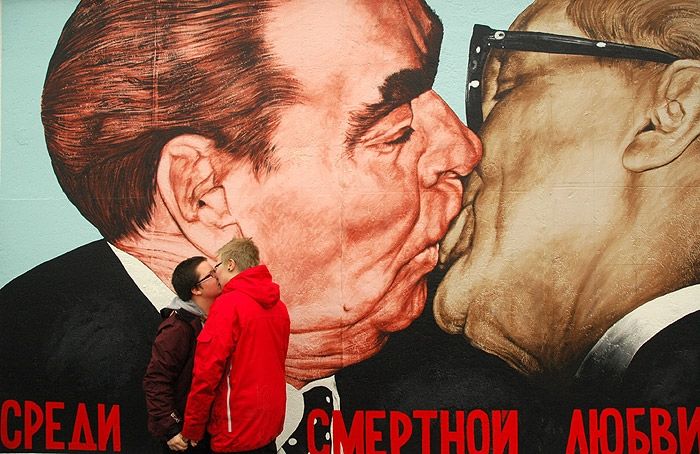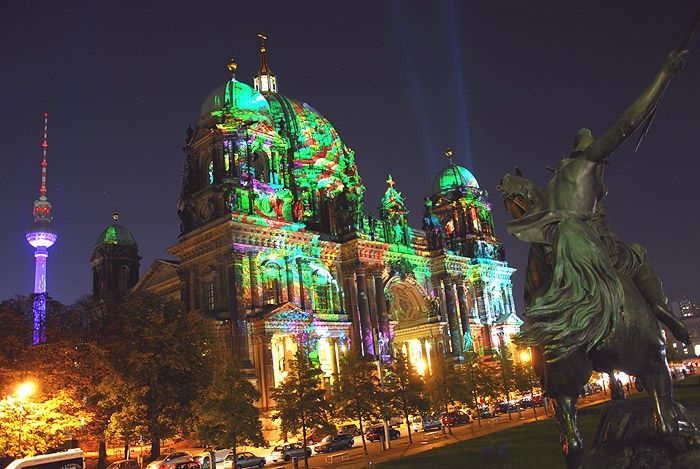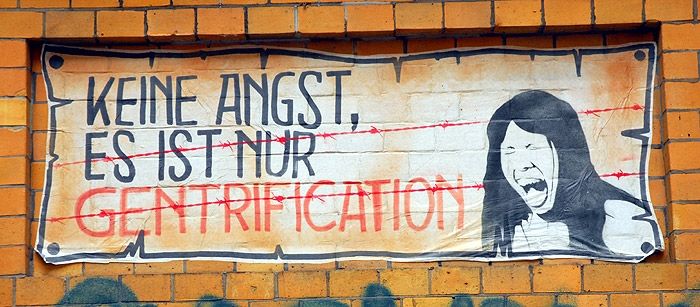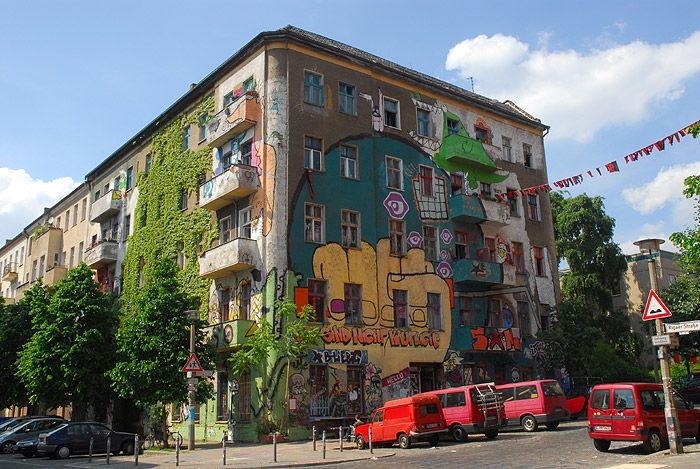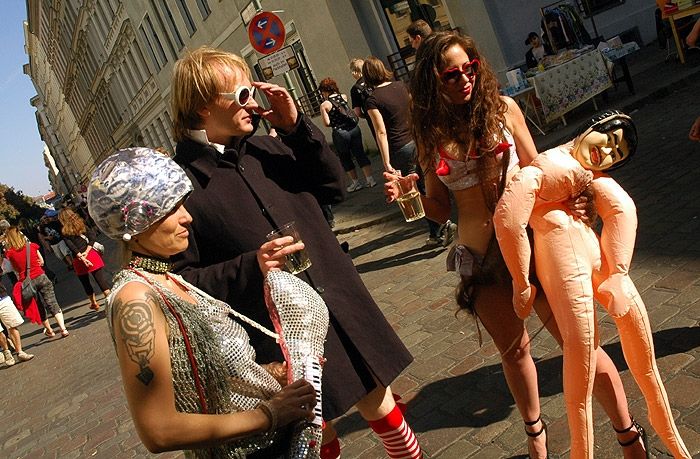 Before you arrive in the capital shake off any pre-conceived notions of Germans and Germany. You're not dealing with lederhosen or industrious, hard working, upper class people here. This is Berlin and these are the Berliners. The Berlin Burgermeister himself (no doubt after a shot of Jagermeister) proclaimed the now famous Berlin anthem: "Berlin: Poor. But sexy." The clarion call rang out loud and clear: get your poor, sexy, artistic booty to Berlin. And shake it. And they came. In droves. The city of Berlin is one giant sea of eclectic, swirling, shaking, skint neighborhoods surrounding one dull, boring, bombed-out-and-rebuilt-in-commie-concrete centre. Artists and students came for the cheap rent, developers came for the quick buck and whilst gentrification is slowly creeping in, you will still discover the beating heart of Berlin in the districts of Kreuzberg, Friedrichshain, Prenzlauer Berg and Neukölln.
Keep in mind, though, that Berlin is no stranger to 'alternative tourism.' The riot tourist comes to Kreuzberg on May 1 to see the pretty punks throwing the Molotov Cocktails at the riot cops. The club weenie comes to suck up the ecstasy and techno music in the non-stop night scene that has become a cliché (even the Love Parade has moved on!). If you only come to Berlin to get wasted and party you will miss most of what the city has to offer. Berlin is a constantly changing city which seems to resist the very notion of anything 'normal' or conformist. This city is the San Francisco of Europe without the high prices. It is creative, liberal, has strong, individualist neighborhoods and an 'anything goes' ethic that doesn't care if you're gay, straight, student, punk, professional or freak. For instance, a Berliner once casually introduced herself to me as 'the tranny on the block'. (Weird Al, will you PLEASE come to Berlin and do a video called 'Tranny on the Block,' sung to the tune of that J-Lo song? It will be a hit, I swear. It's yours to keep. All I ask is to be an extra in the video. Hell, I'll even wear a DRESS).
Best of the Beaten Track
The Reichstag is bustling with tourists almost year round, owing in no small part to its cleverly-redesigned dome, a glass-and-steel, post-modern air aquarium which sits in place of the original Russian-bombed stone dome. On any given day you can see tourist ants spiralling up and down the suspended metal walkways inside the gleaming structure. A nice stretch of the legs will take you from Reichstag through the Brandenburg Gate into Tiergarten, the centre of which boasts the roundabout with the Siegessäule, or Victory Column, or as I like to call it, the 'Chick on a Stick.' Fans of Wim Wenders' Der Himmel über Berlin (Wings of Desire) will appreciate the golden angel perched on the granite column. While strolling around Tiergarten, do drop in to one of the biergartens to have a cold one.
Experience & Events
For the alternative adventure traveller, urban exploration (urbex for short) is the act of entering abandoned buildings and taking photos. The best urbex experiences are had where history halts suddenly and buildings are left in a state of slow decay. Berlin and its surrounding areas offer dozens of abandoned military sites, disused breweries and empty sanatoriums for the intrepid explorer. And nowhere else but Berlin can you see fading murals of hammers and sickles and a tile-studded mosaic of a Nazi eagle—in the same site. Urbex is technically verboten in most sites, so you are best advised to join a growing list of sites which include paid tours of closed/abandoned sites. Such locations include Teufelsberg (cold war spy listening post) and the abandoned Spreepark Plänterwald Amusement Park.
Silver Screen
Treat yourself to a brief history of 20th Century Berlin, by watching Cabaret,Valkyrie, The Lives of Others and Goodbye Lenin in that order… four very different films that span the roaring 30s to the fall of Communism.