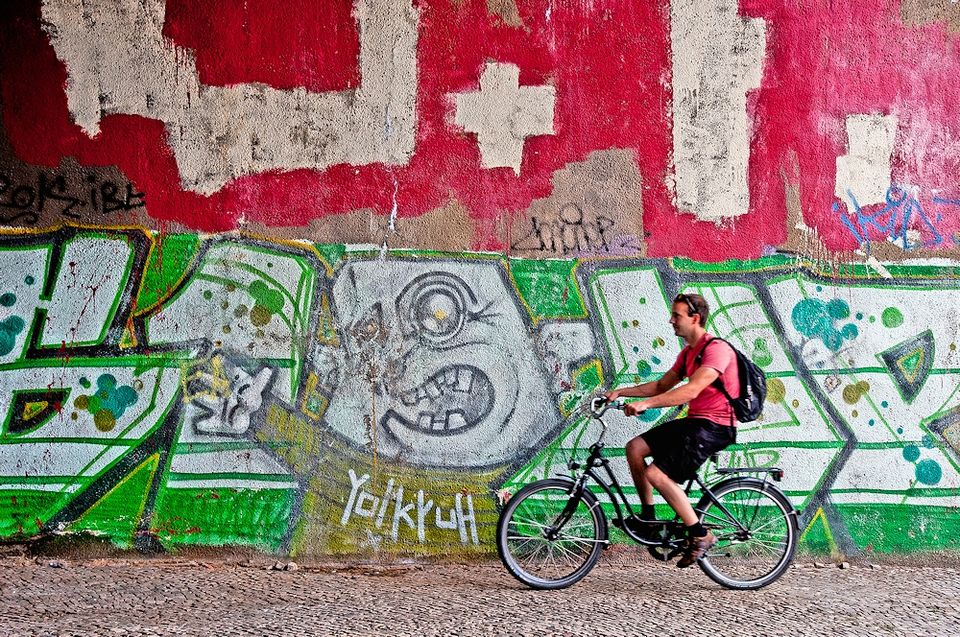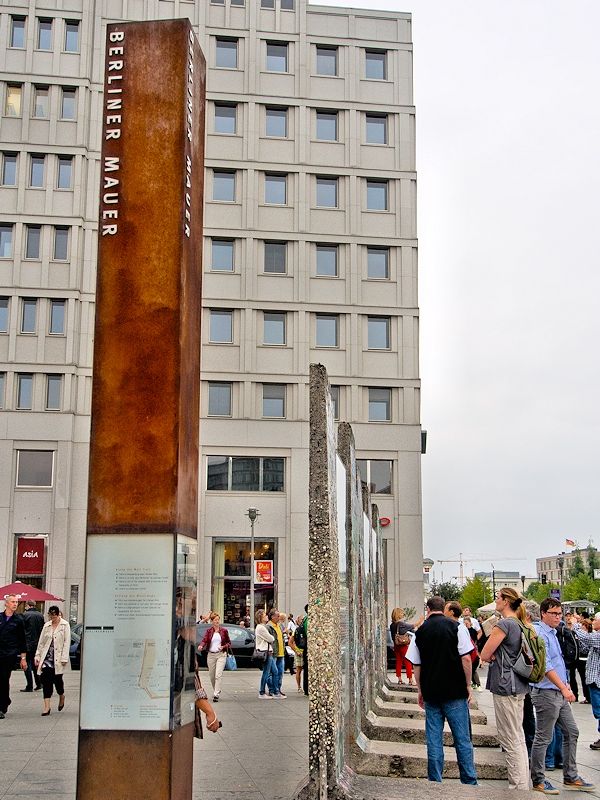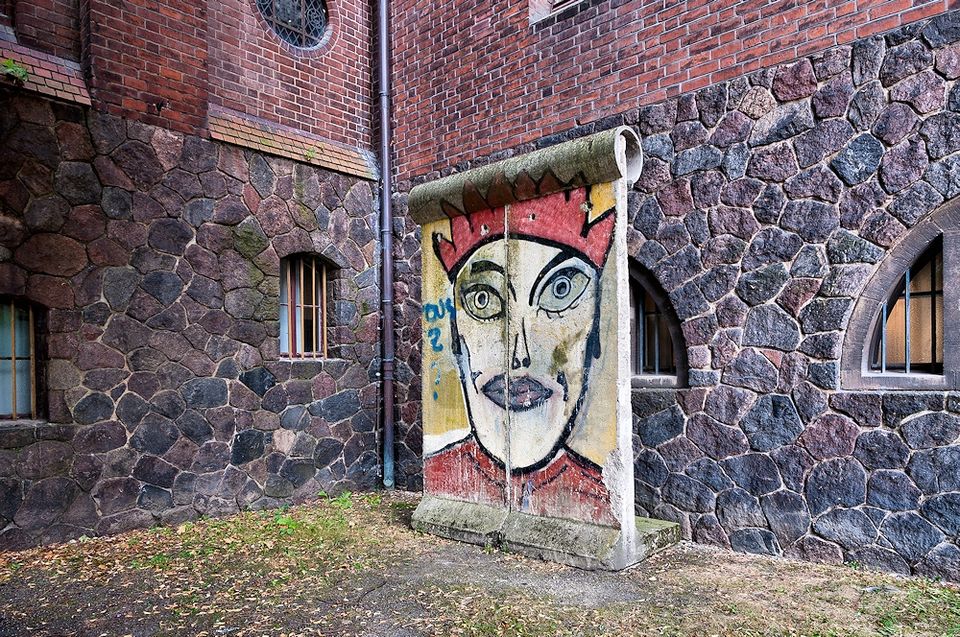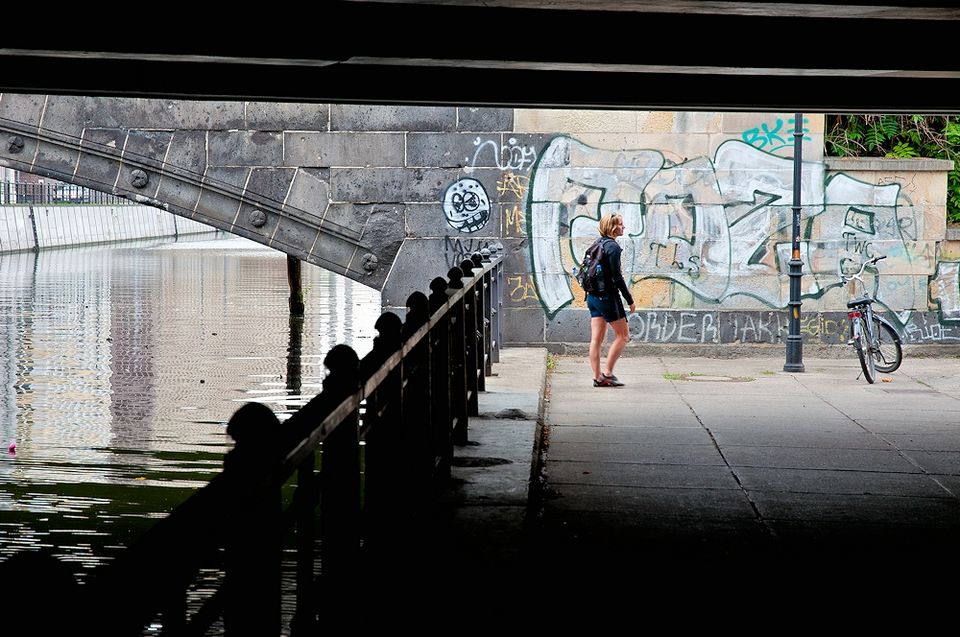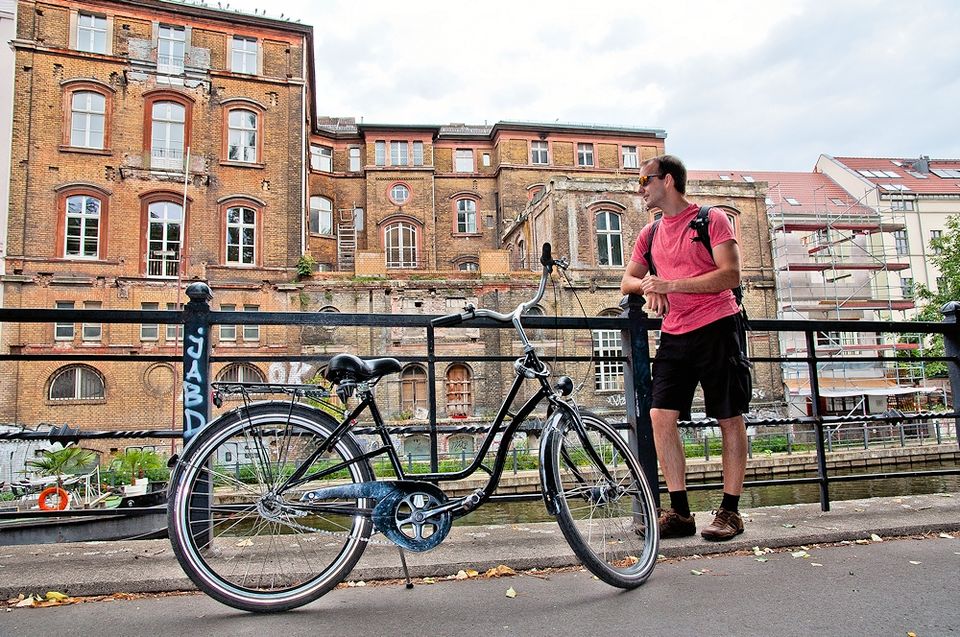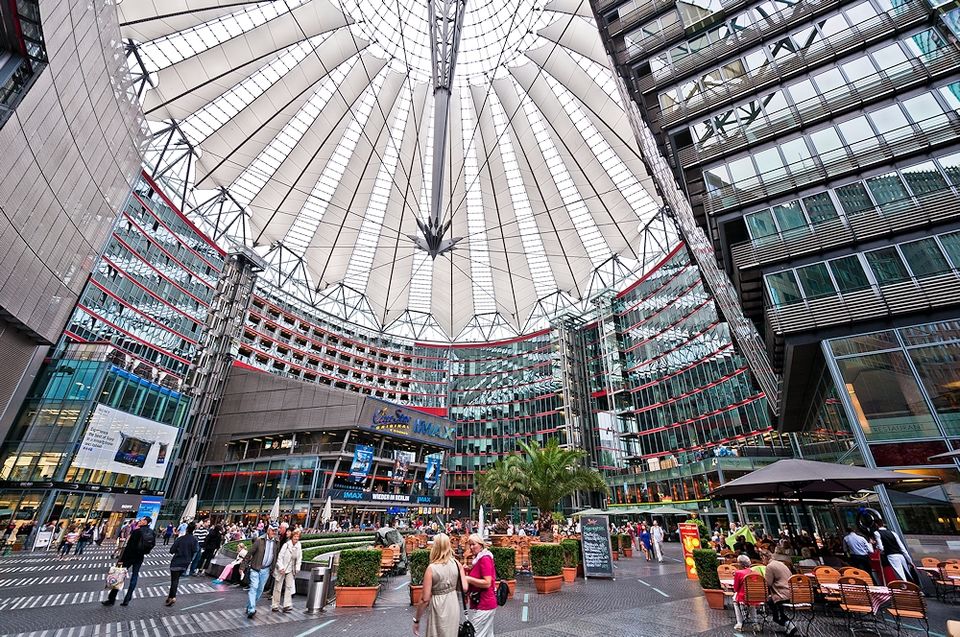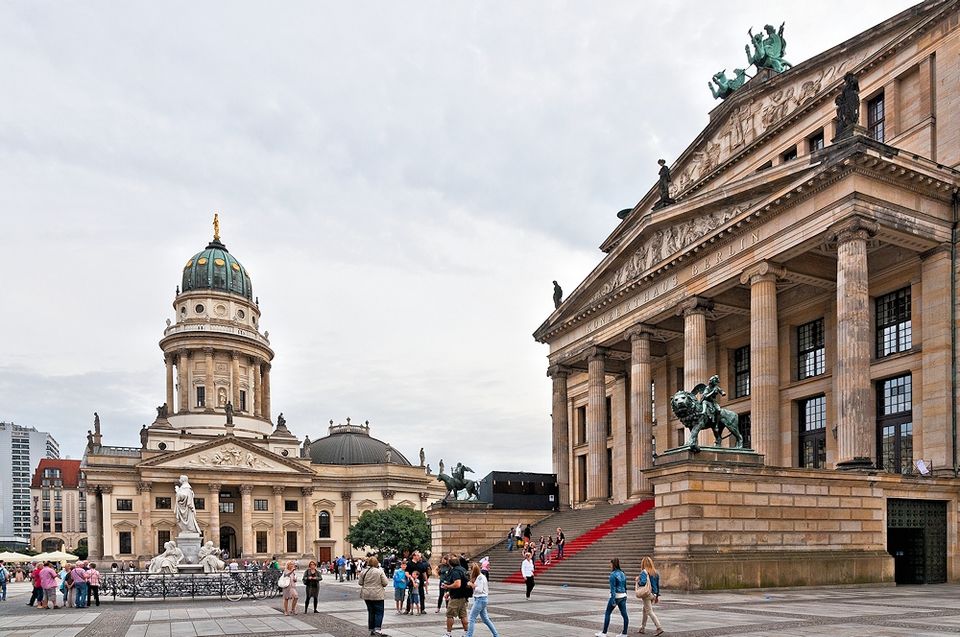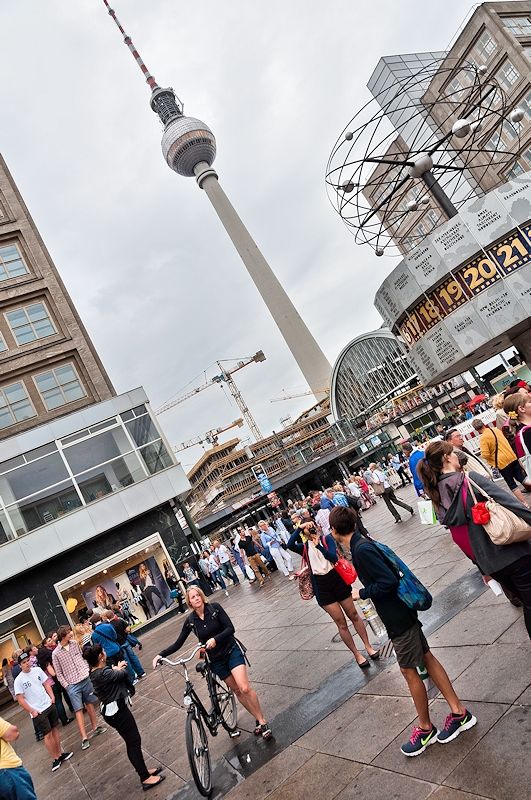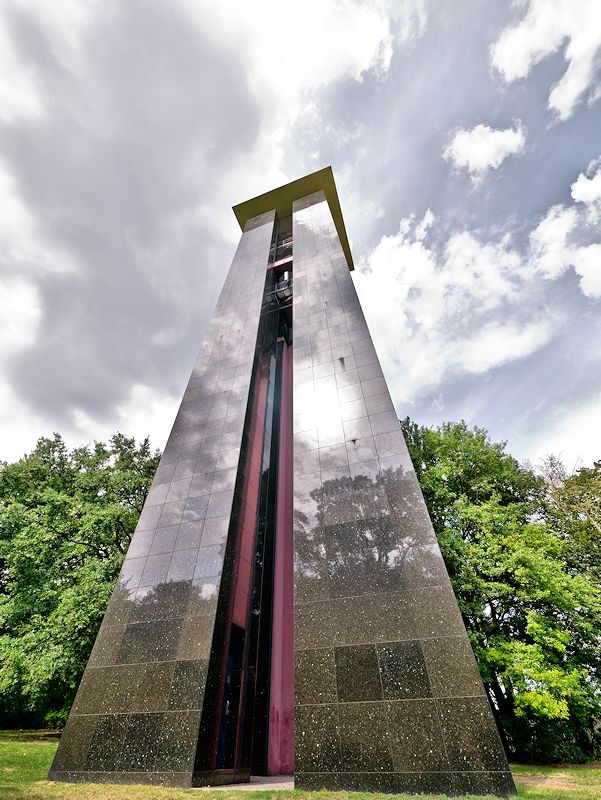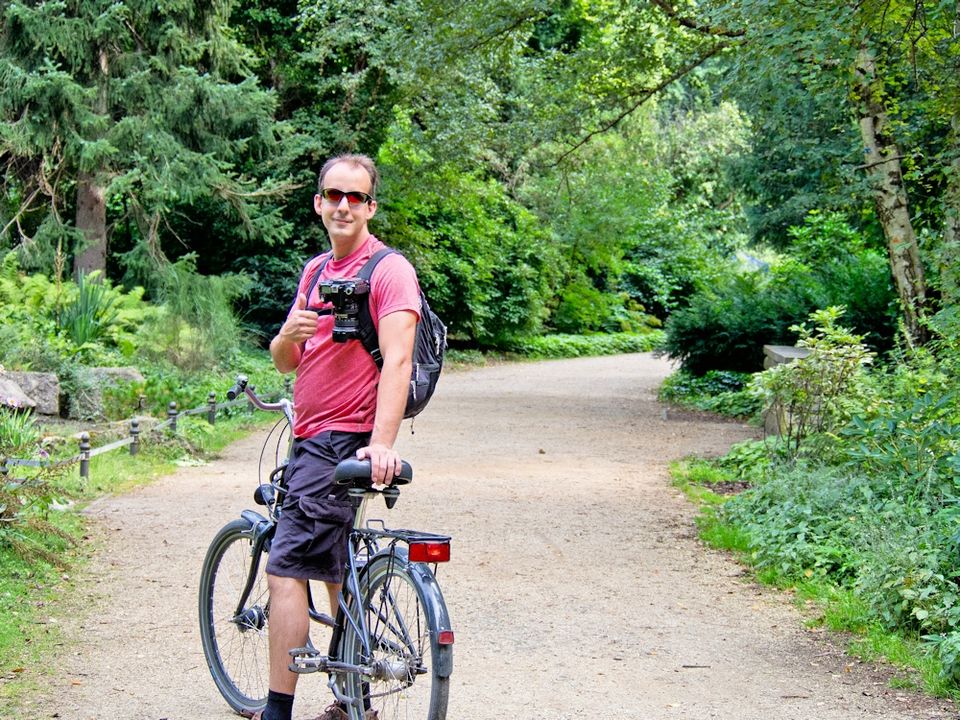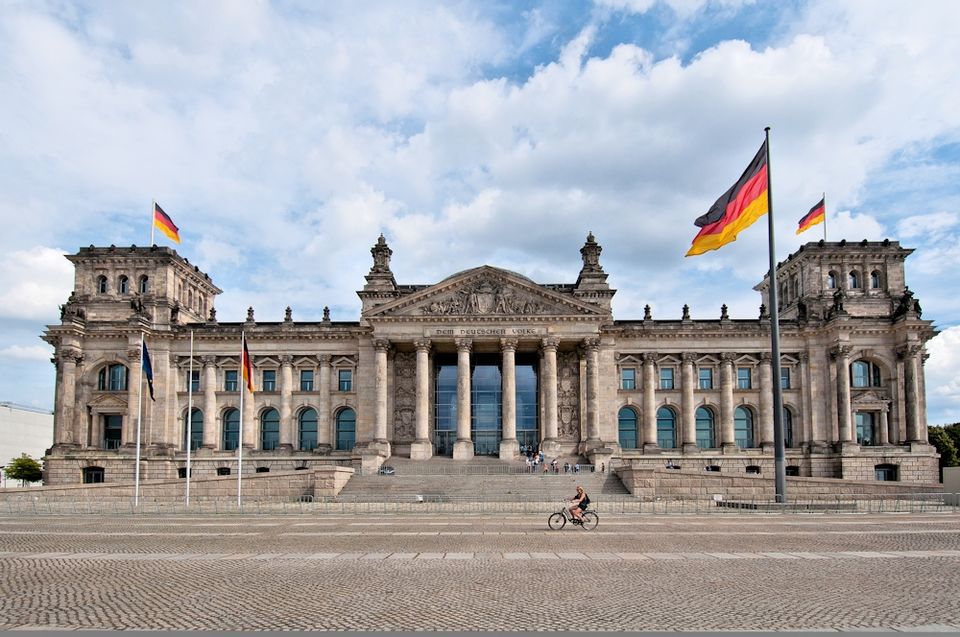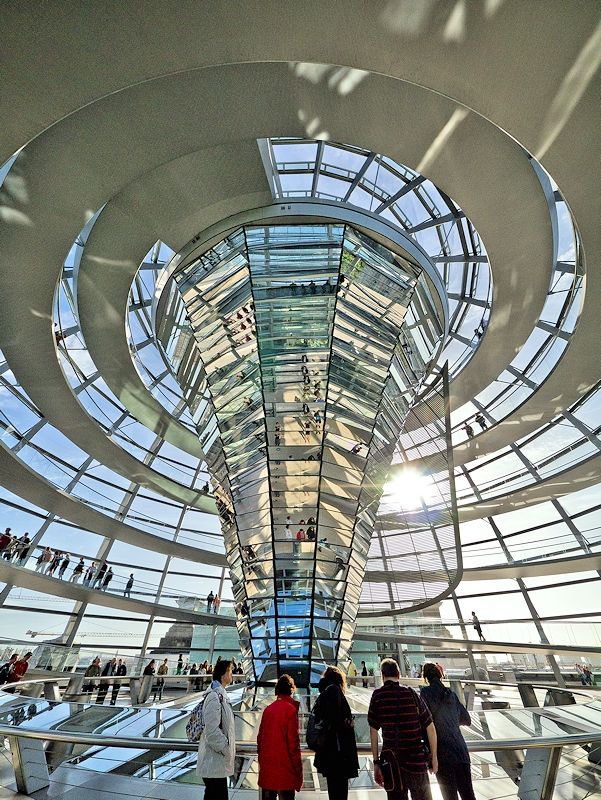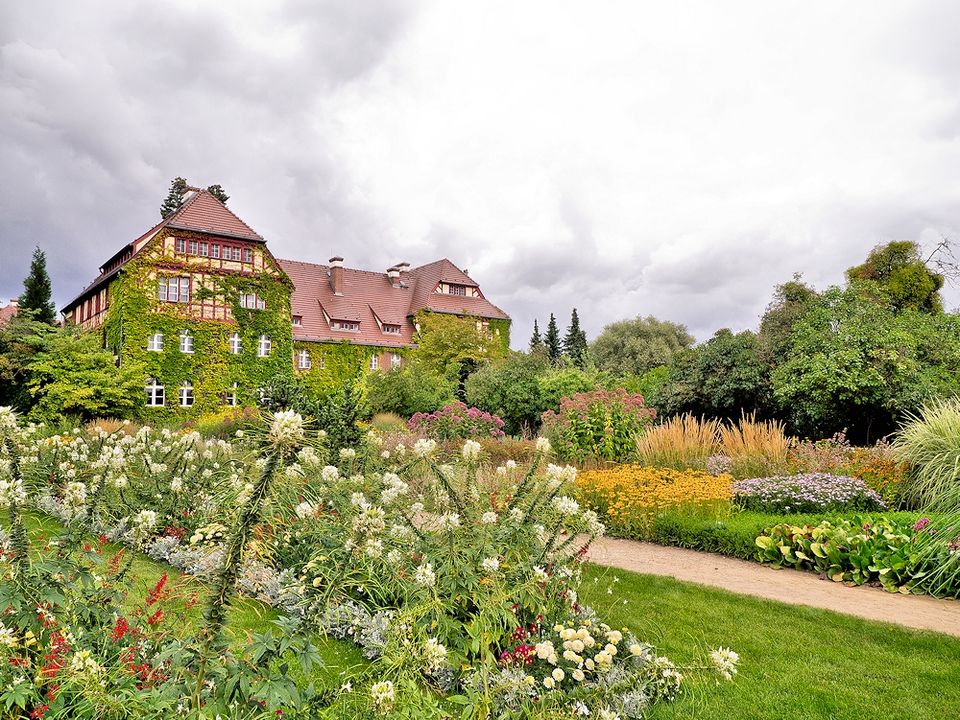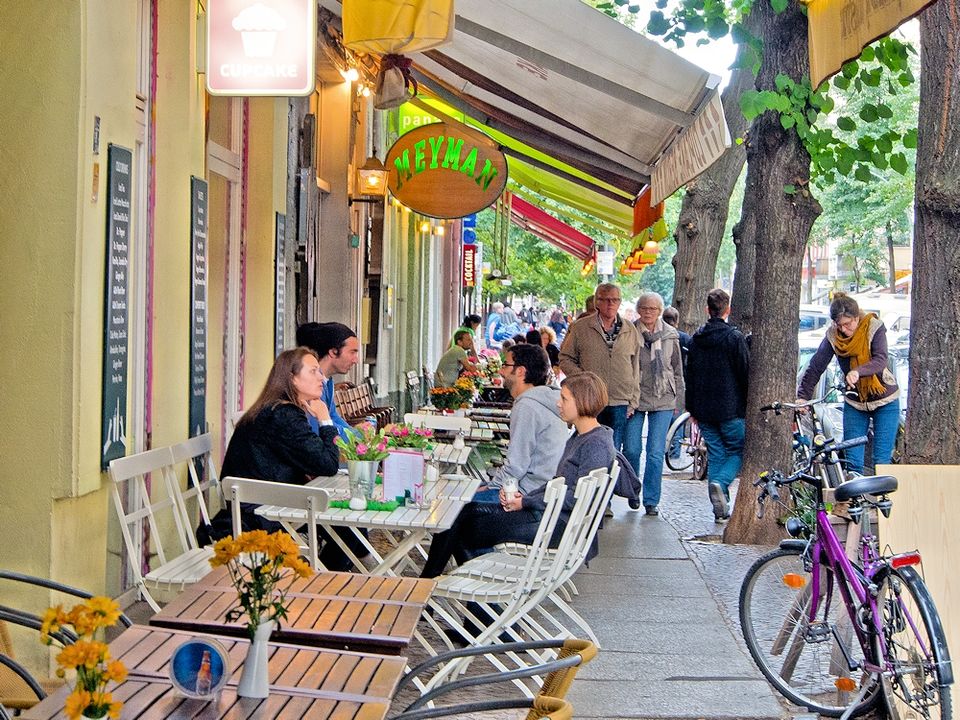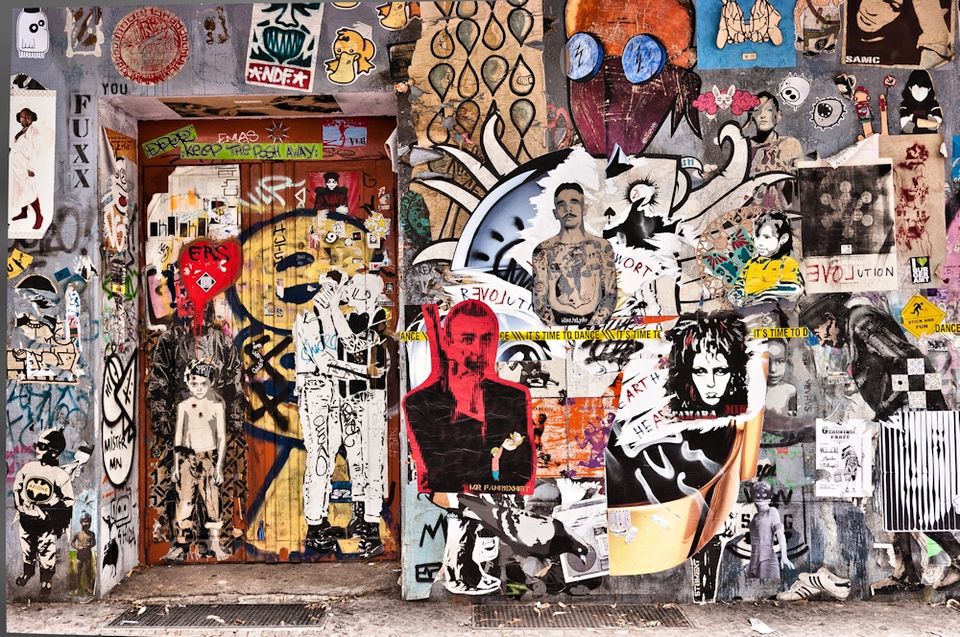 An unexpected joy. That is what we found in Berlin. Amongst its streets of perfectly organized apartments, canals, gardens and downtown history we rode bicycles. Even in the rain we enjoyed our visit with Berlin.
After 24 years, the differences can still be seen between East and West Berlin. East Berlin with its eclectic yet friendly atmosphere which made us feel at home. West Berlin with its upscale shopping and white collar workers made us feel under dressed. A small memorial of where the wall once stood is located just outside the Potsdamer Platz Underground station. 155km of wall once surrounded West Berlin and now only a few pieces remain as a reminder of what once was.
We rented our bicycles from Potsdam per Pedales which was located at the Potsdamer Platz station. Navigating Berlin on bicycle was surprisingly simple. The city has designated bicycle lanes and plenty of pathways along the canals and through the parks. We spent our time randomly riding around in bliss.
Originally published on Chasing Adventure.