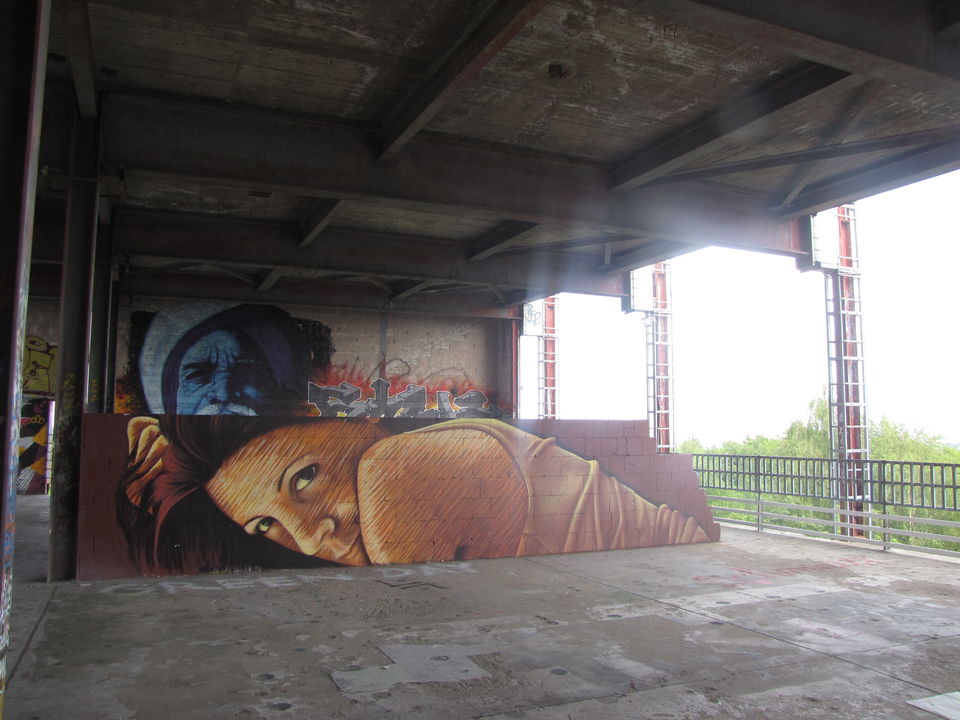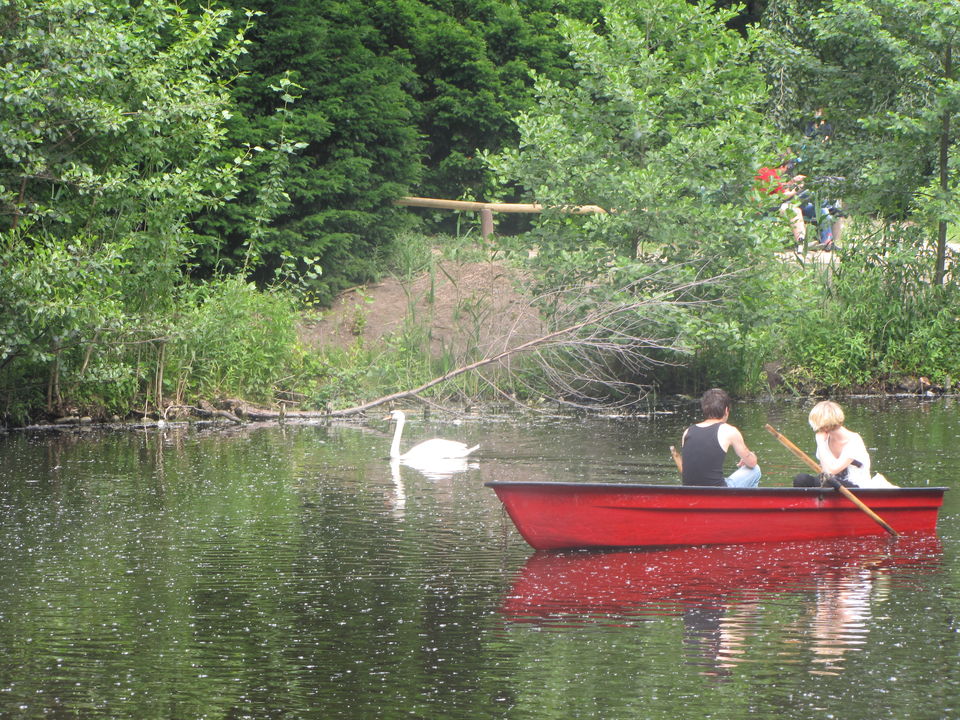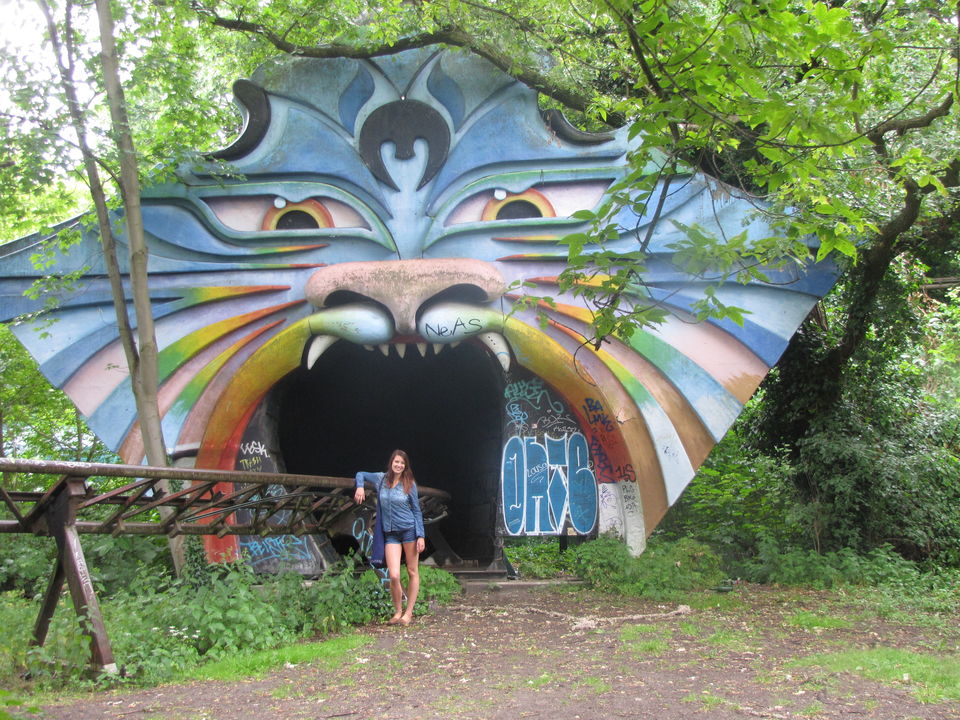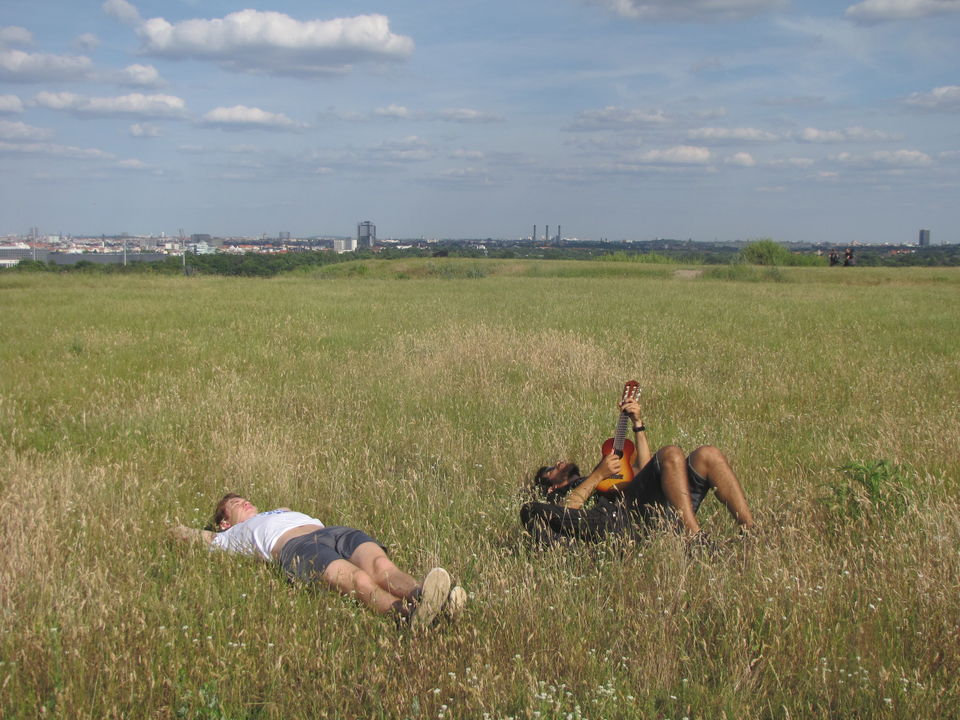 After exploring Europe's most notorious party city for 4 weeks straight, I've compiled a list of my favourite experiences. I was in Berlin working on a travel guide with several other students through CityTravelReview. When I wasn't reviewing, writing, or frantatically taking photos, I was enjoying Berlin's hipster, stay-up-all-night-and-morning vibe. I explored abandoned buildings that require some breaking into and lushious green areas where alcohol is not only permitted, but expected. Whether you have 10 days or 2 years, these ten spots are Berlin's must-see's:
1. Spreepark: an old, overgrown amusement park, left eerily as is—complete with a lingering roller-coaster, rotten splash rockets, and a creaking Ferris wheel that keeps on turning. Push through or hop over the barbed wire fence, but don't get caught by the security guard, who lingers around the spinning tea cups.
2. Kreuzberg: the most artsy, liberal neighbourhood. Boutiques and clubs are masked in graffiti while brave buskers line the bridge. This area is best explored at dusk, while partiers begin to cue for entrance to clubs such as Watergate and Arena.
3. Brandenburg Gate – at night. This massive, glowing golden gate is a complete stunner when the sky is black and the square is deserted. Ascend the stairs from the metro and prepare to be amazed.
4. Open Airs: outdoor parties occur all across Berlin in the summertime in large fields, parks, or beach bars. Posters advertising the time & place are plastered all over the city.
5. The US Spy Tower: this tall, starch-white abandoned spy tower is not so inconspicuous. Squatter who graffiti the large 8-floor walls demand a 7 euro entrance fee for a "tour", through which they basically babysit you to ensure their living quarters aren't disturbed – or discovered.
6. Hermannplatz Markt: grab a fresh falafel or flavoured latte for backpacker prices in this quaint square. Down the street is the perfect park to sunbath and inhale your grub.
7. Mauerpark Flea Market: this isn't your regular junk-no-one-else-wants flea market. Invest in a unique printed tee, a vintage handbag, or some used Vans while listening to the atrocious karaoke singers belt it across the park.
8. Teufelsberg Mountain: the flat-top man-made hill just below the Spy Tower is the perfect escape from the noise of the city. Ideal for picnics, long runs, and watching the sunset.
9. Tiergarten: the biggest expanse of greenery I've ever seen in a city. Take a full, sunny day to appreciate this park of lakes and biergartens.
10. Badeschiff: this beach bar includes a turquoise pool plopped directly on the Spree River that runs through Berlin's downtown.

I hope you've learned something new about this vibrant, diverse city! If you like what you see, come follow me on Twitter and Instagrm @AlisonKarlene