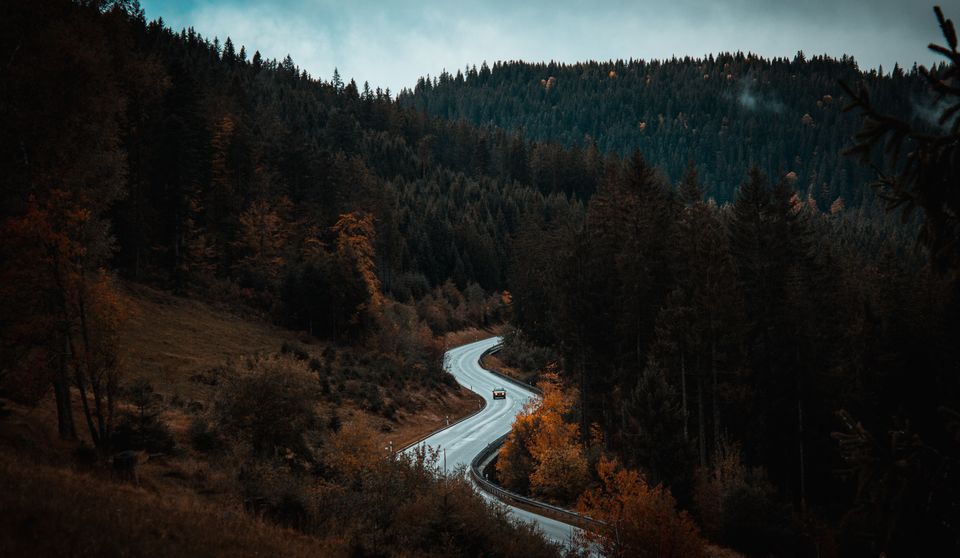 I believe I am not the only one whose childhood was filled with an urge to step into the shoes of Mowgli, Hansel & Gretel or The Red Riding Hood, wandering through the magical forests, as narrated in these fairy tales, and relishing moments of heroic triumphs over the evil beasts residing there. I strongly consider that even after all these years we can never entirely grow out of that phase. There's always that small child hiding somewhere inside of us, who loves to go out on an adventure and seek out the experiences promised by all these stories. Fortunately for that little kid in all of us, not all tales have been complete figments of imagination. Along the western borders of Germany Hansel & Gretel are still trying to figure their way out of the dense forests, dropping bread crumbs all along the forest trail and asking everyone to come find them. The Black Forest stands in defiance of the notion that magic is not real – it is definitely real and right around the corner. So let me guide you through the beautiful trail across the Black Forests – and you might end up crossing paths with the legends, hopefully!!
First Stop -
We will wake up early next day and treat ourselves to the famous Schwarzwald Kirsch Torte (Black Forest Cake) before continuing our journey towards the central regions of Black Forest. It is always a good idea to know your neighbors, especially if you are walking through their backyards. Therefore we will head to the place where you will get up close and personal with the true essence of this culturally and historically vibrant region – Black Forest Open Air Museum.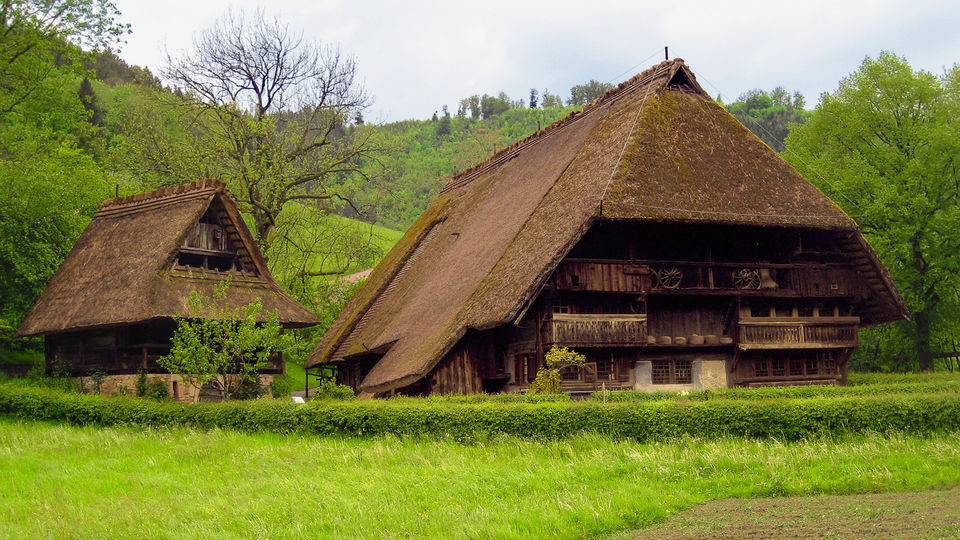 Our trail begins at the vibrant university town of Freiburg on the southern end of the Forests. Trying not to lose our focus as we walk along the beautiful cobbled streets lining up the city center, it is not difficult to see why this "Jewel of the Black Forest" is an expert enchantress. We will walk past the Cathedral Square early in the morning - just in time for the farmer's market. Treating ourselves to a delectable local sausage dish here is something we should definitely do. A short hike around the city prepares you for the treat you are in as you plan for the rest of your journey across the Black Forest.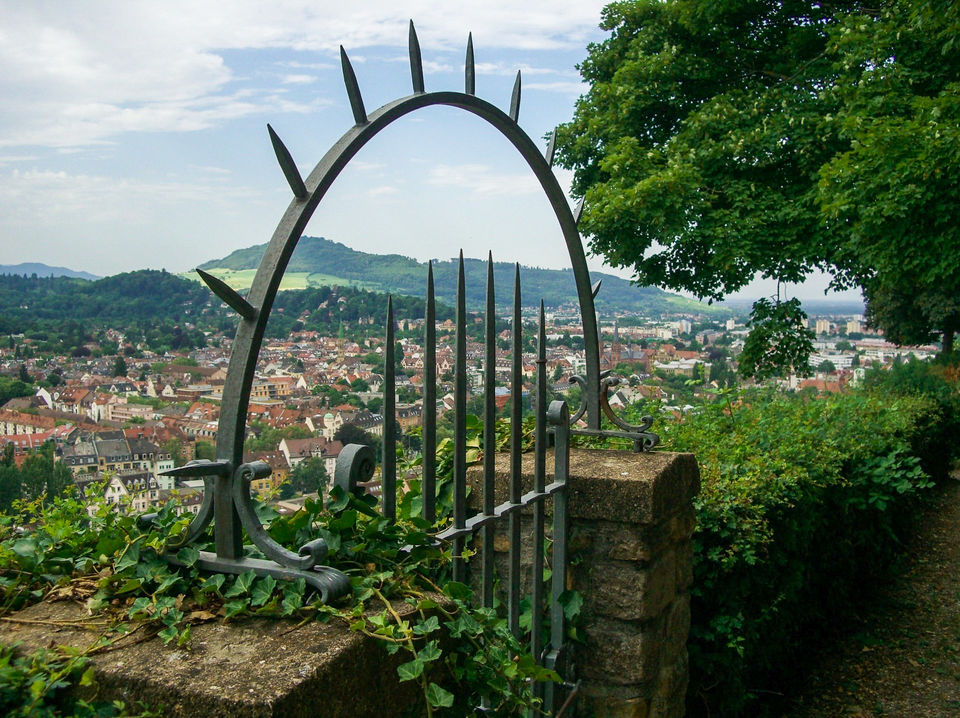 We will feast our eyes over the panoramic landscapes and a breath-taking view of the city before descending down for a quick bite. Walking past the Bächle, tiny water rills unique to this city, we can make our way to the iconic Martin's Tor – and there's the Markthalle right around the corner to taste the best of local food!! Oh, and by the way, if we leave Freiburg without eating the Flammkuchen nobody's going to believe our story – so we might want to strike that off the list straight away.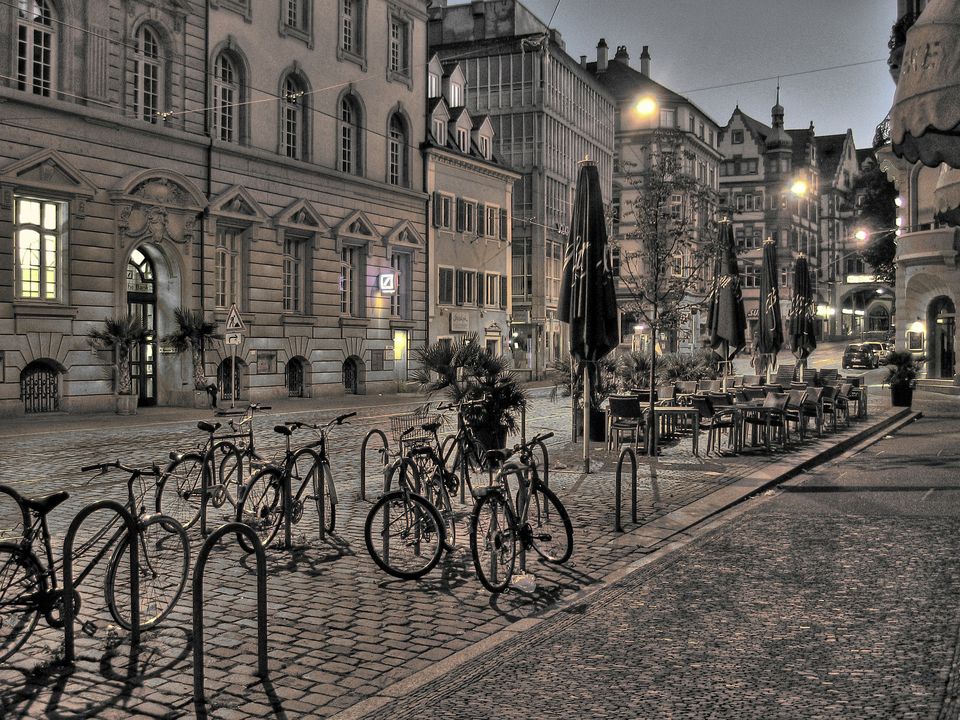 You might have some more time at your disposal, as we already know by now that you plan your itineraries very meticulously. So we walk towards the southern edges of the city to Weihre, where the charming older buildings will give us good company. We can check out these options to crash at once we are done exploring this beautiful city, and prepare for the next stop along our journey. If you want a more personalized and local flavor to your stay then you an check out options on AirBnB or Couchsurfing.
Second Stop -
Founded initially to save a 400 year old farmhouse, this area in the Gutach valley grew into a spectacular, living open air museum dedicated to the lifestyle and culture of the region. Seven more farmhouses were moved from other parts of this region here, providing the most comprehensive window to the almost 400 year old history of this place. This small field trip brings you face to face with the hand crafts, cooking and military artefacts from this region, as volunteers dressed in beautiful cultural outfits answer all the questions you may have in your minds. Here we will take a small break to experience some delectable local delicacies from one of the many eateries in the museum area. Before you know it, you would have already spent a complete day here and are now more aware of the Forests than when you started your journey.
Third Stop -
For the third stop on our itinerary we find ourselves in a bit of a fix – whether to take a detour to Schiltach or continue over to my favorite of small towns of Black Forest, Gengenbach. A short discussion and mutual agreement means we find ourselves winding down the most beautiful sections of forest landscapes, passing through tiny hamlets and picture perfect settlements before we arrived at the gates of one of the most beautiful of town in the region – Gengenbach.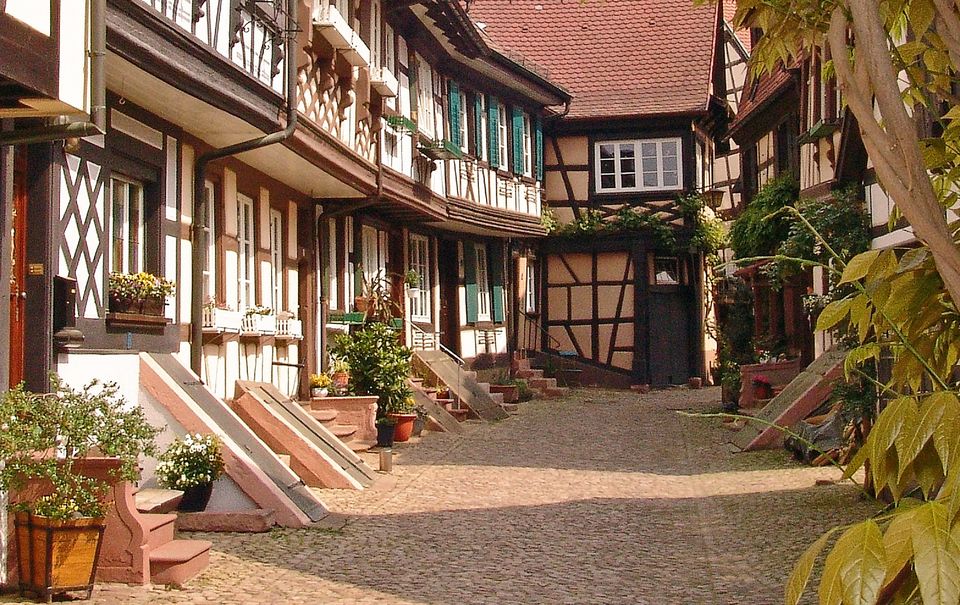 There is so much to fall in love with at this place. A quaint chapel perched atop beautiful vineyard and overlooking the village, the 18th century town-scape dotted with medieval spires and winding cobbled streets or the idyllic life force flowing silently through every street of this gem of a place, you just cannot put a finger on the thing which makes you fall in love with this place. We will let ourselves get lost among the half-timbered houses, walk along the defensive town wall of yesteryears, stop for the much photographed Engelgasse (the curved street) before heading to the market place and treating ourselves to few more local delicacies. We may choose to spend a day or two here and take our time exploring the landscapes around.
Finally, we pack our bags and get ready to wind down the final stretch of our remarkable journey.
Last Stop -
As bad as it feels, our journey through the Black Forest nears its completion now. By now we have been following the faint bread crumbs in hope of catching a glimpse of Hansel and Gretel, reliving the history and culture of the region in the process. After winding down the pristine forest landscapes and feasting our eyes over sights that make this region such a magical experience, we end our trip with an experience of ancient history and 1700's luxury – in the spa capital of Germany. Thermal springs dot the town which has made its mark as the wellness town in the region. So we will wind down here, rejuvenate our senses in one of the many wellness spas, treat ourselves to some excellent options of wine from the region and take a stroll around the historical town still radiating the aristocratic pre-World War vibes.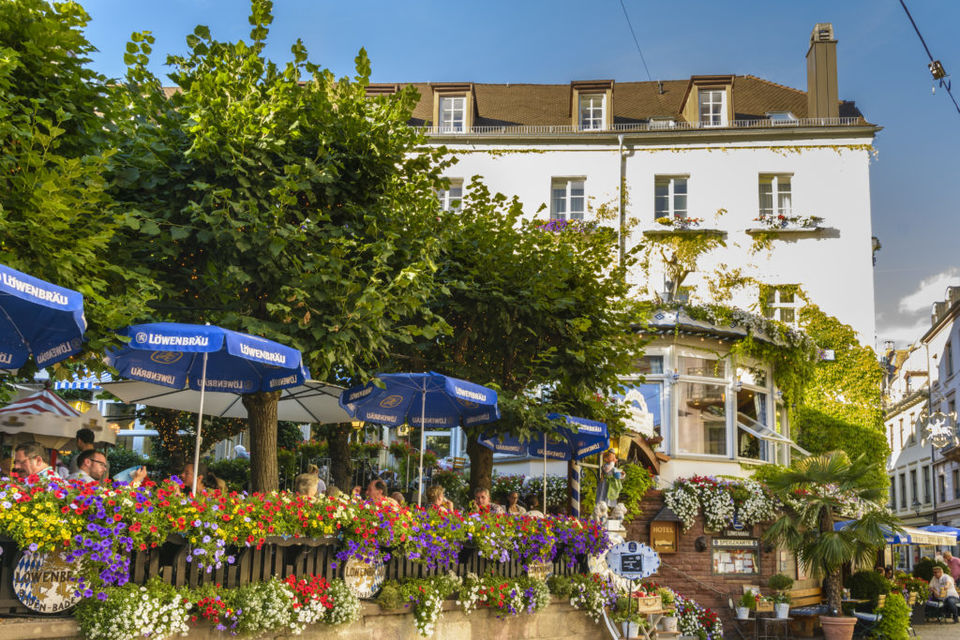 A visit to Friedrichsbad should definitely not be missed by anyone who is looking for the best spa and massage experience in this part of the world!! Opened in 1877, a range of hot and cold water diving treatments makes Friedrichsbad the destination of choice. Although, only venture into this place if you are comfortable with a sense of adventure, since this is officially designated as a nudist spa!! If that does not sound comfortable to you then we can head over to Caracalla Spa, which is located only a small distance away.
As the city drapes in gently creeping darkness on the last evening of our stay in the city, the realization that we managed to relive a portion of our childhood strikes real heard, ensuring the memories of this beautiful trip of ours will continue to remain a radiant memory for years to come. So, are you ready to take this journey into our childhood with me?
How to follow the trail -
Black Forest's true beauty is best explored driving through its beautiful winding roads. Hertz and Avis are among the most popular car rental companies out there, offering affordable rental options. Also, you can check out this website for suggestions on hassle free rental services, giving you all the flexibility you need to experience the best of this region. Also, do not forget to check out this link to know everything about car rental tips for the region. If planned earlier you can easily find options starting from only 15-18 Euros per day!!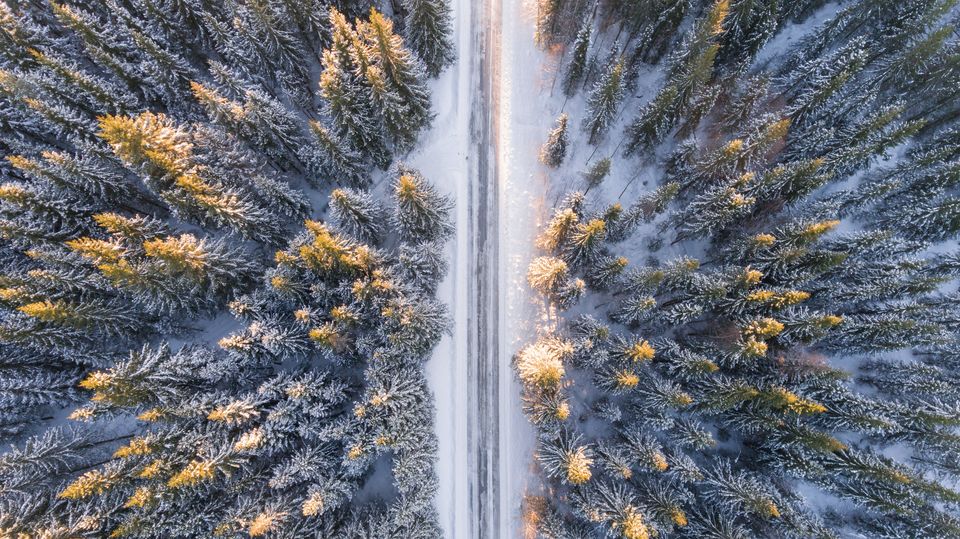 Alternatively, the extensive network of Deutsche Bahn ensures that you are well and truly connected to every part of this vast region through rail network. Ticket prices may vary depending upon lead time and season; however it reduces your flexibility quite a lot. The tracks, though, take you through some of the most virgin stretches of this mountainous region, presenting some of the most unique sights before your eyes, as you press your nose hard on those window panes.
When to Travel?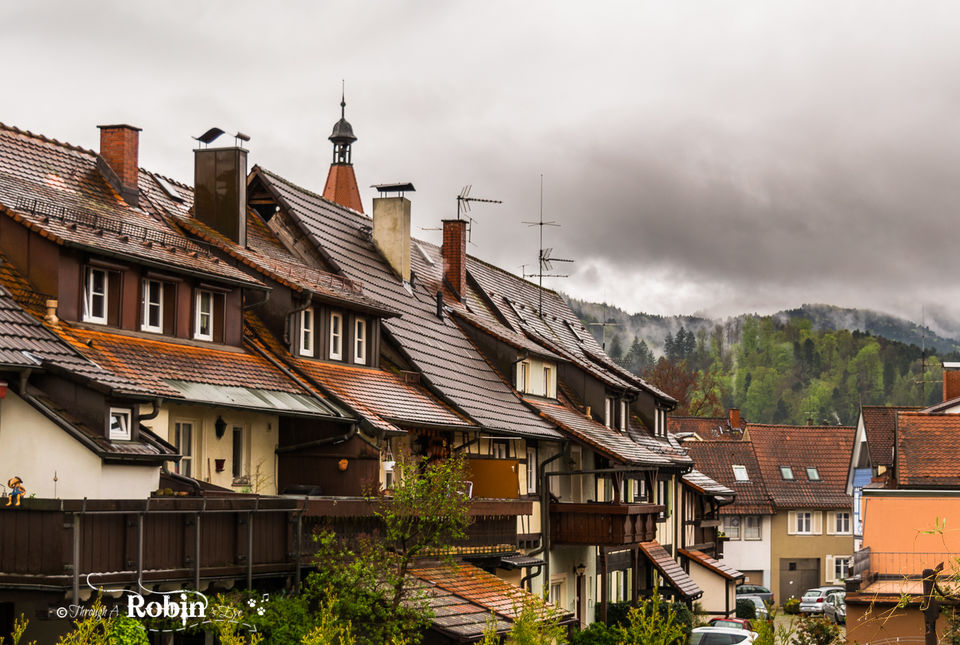 Black Forests are a delight to visit all year round. From beautiful lush green meadows surrounded by pine and oak trees, from which the region got its name, in summer months of May - August/September to encountering landscapes covered in white blanket of snow in winter months of December-February, this region has something for everyone. Whether you want to pick up your backpack for hikes or get you skiing gear to hit some slopes, just select a month of your choice and prepare to get lost in this beautiful corner of Europe!!