There are dreamers on the road who are also full time travellers. Their travel stories are tales of boundless curiosity and endless faith in the world.  
These travellers are modern-day heroes. You may ask why.
Yes, there is an answer. In times like these, when media exerts a strong influence over our perception of people, unknown and places unseen, they are the people who have positive stories to tell. These are travel stories of faith. Faith in oneself and the world. This time we have the story of Gunther Holtorf.
Gunther is a former airline executive, who spent his career hopping 20 offices overseas. The bird's eye view of Africa often made wanderlust itch his spirit. He wished to travel to this land beyond civilization. After working for 30 years for Lufthansa, he began a road trip to Africa with his wife Christine.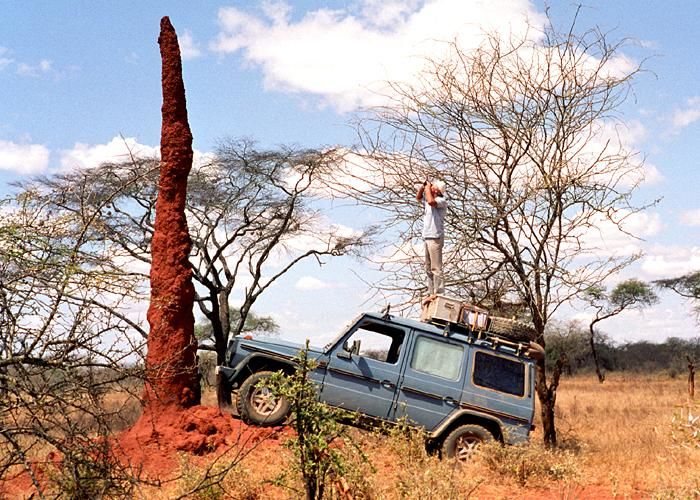 The duo planned this journey for the next 18 months of their lives. But nobody could tell how and why it lasted for the next 23 years. Even after struggling with the baboons in Africa, mud covered tracks and several uninhabited spaces, the couple decided to keep going.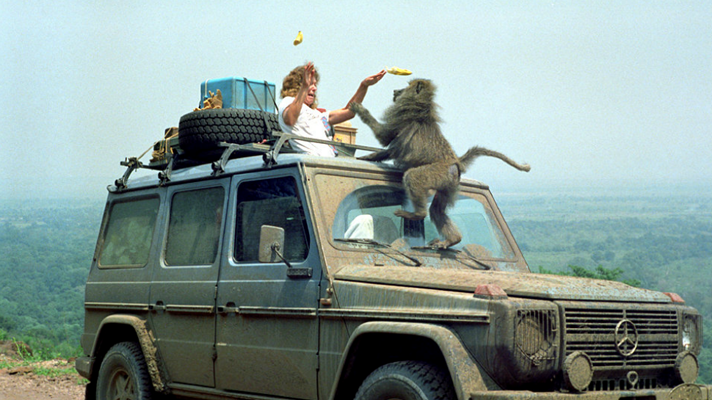 Starting in 1989, the duo continued the journey for 23 years. They covered 800,000 kms across the globe, visiting 215 countries. This epic road trip was made in their Mercedes 300GD, nicknamed 'Otto' who has been a sincere travel partner.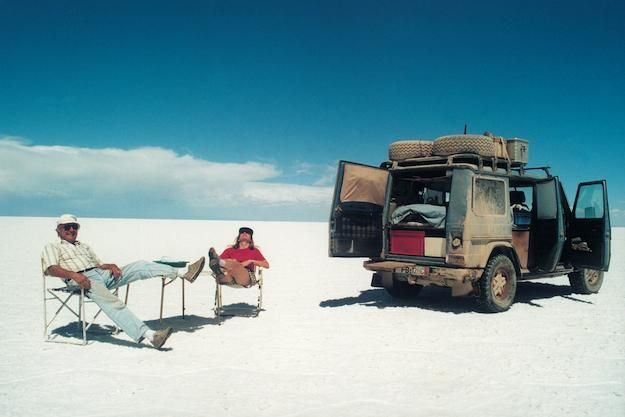 Unlike any other car, Otto has travelled 556,000 miles and boarded 113 deep sea ferries. Having covered the distance almost equivalent to 22 times circling equator, Otto is now on display in Mercedes Benz Museum at Stuttgart.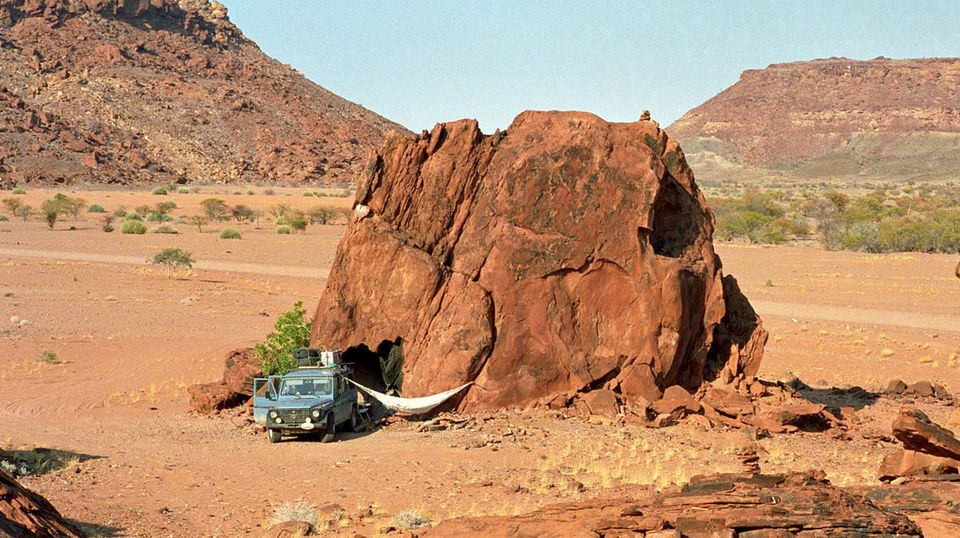 Throughout Otto was on a trip of a lifetime. Out of the 500,000 kms covered, 155,000 kms were covered offroading. Gunther still believes that Otto's journey can never be repeated by any other car.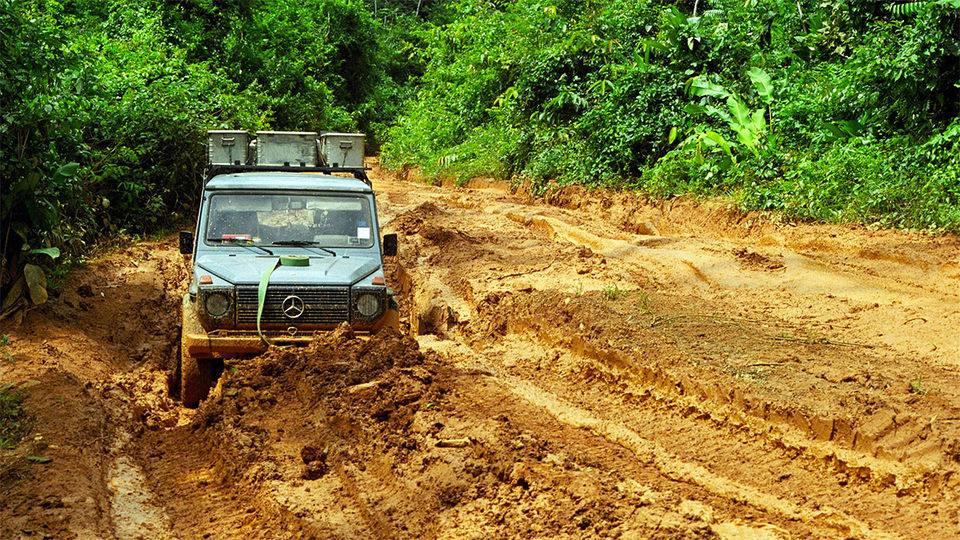 This road trip was a completely self-funded affair any Gunther never seeked for any sponsors. He believed that the main expenditure for a traveller is on hotels and restaurants. He created space for food, kitchen utensils, clothes and spare parts under a comfortable bed in his car.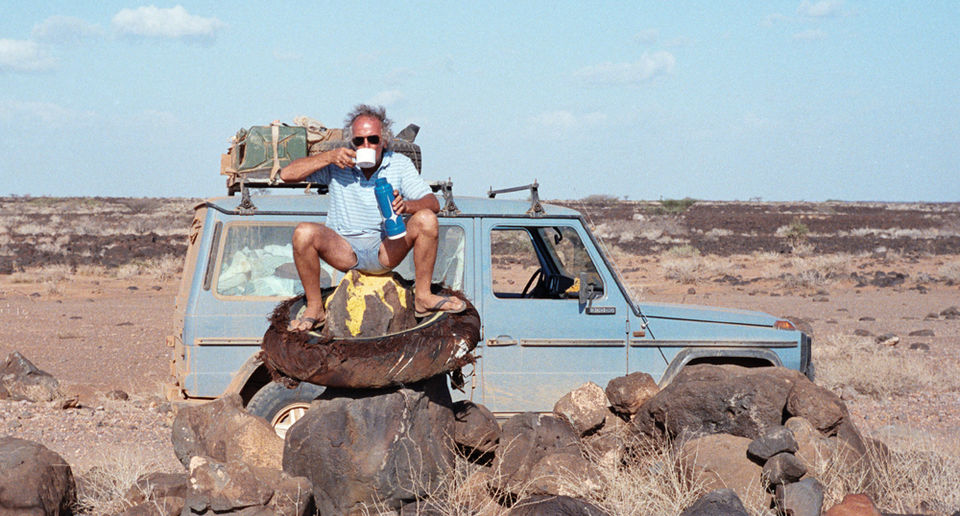 They steered clear off big cities and town and mostly travelled to locations which promised them an experience like never before. The couple never chose to stay at hotels and often fixed hammocks under open sky. Their journey does not question the modern day high standards of living but the high standards of complaining.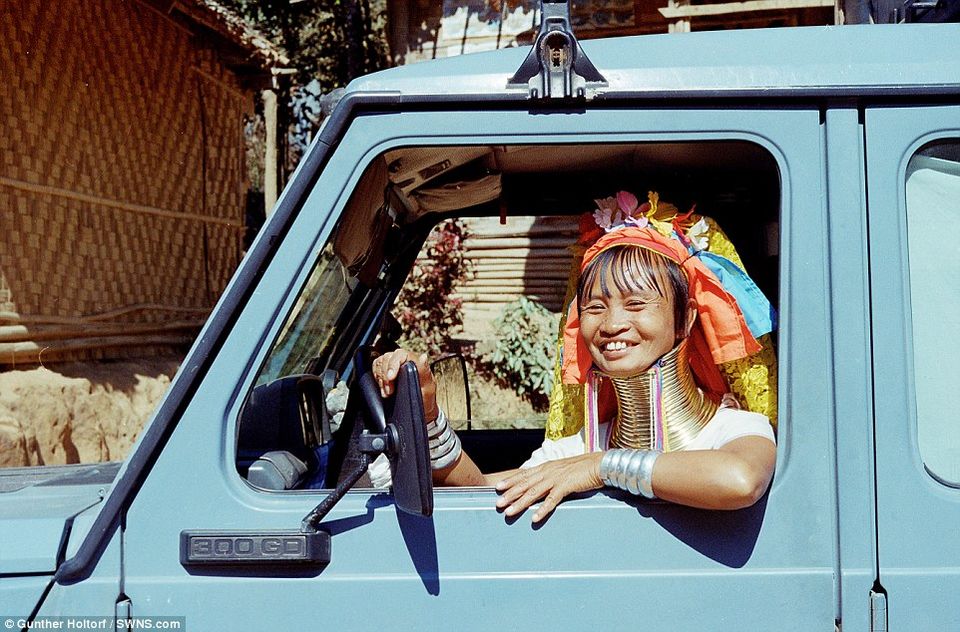 Gunther always treated Otto as though it were his grandmother. He drove his car even to the Everest Base Camp (5200m above sea level). There were rarely any breakdowns and here was never any break down that Guther couldn't fix.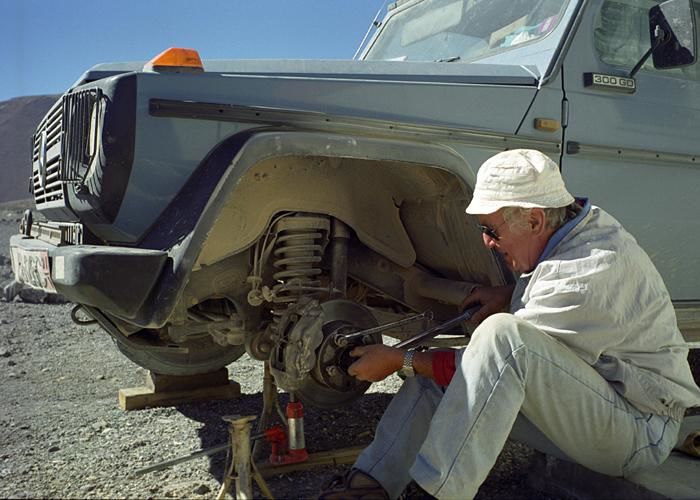 Unfortunately, Christine passed away in 2010 to cancer, but Guther vowed to continue the journey.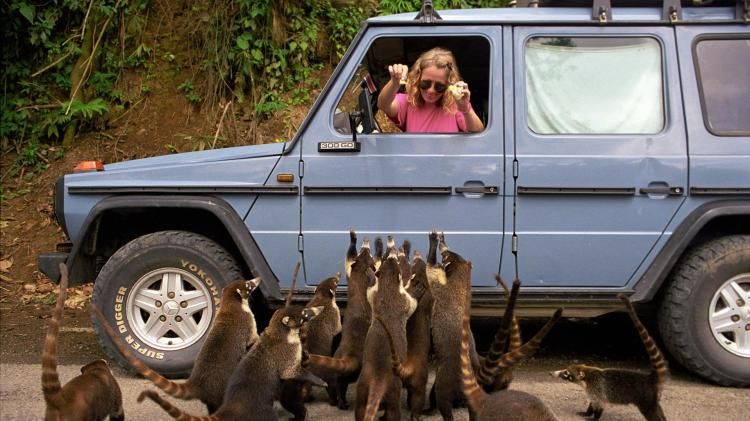 After Christine's death, Gunther was joined by his son, Martin, in this epic road trip. This journey of half a million miles was now passed over to a different generation.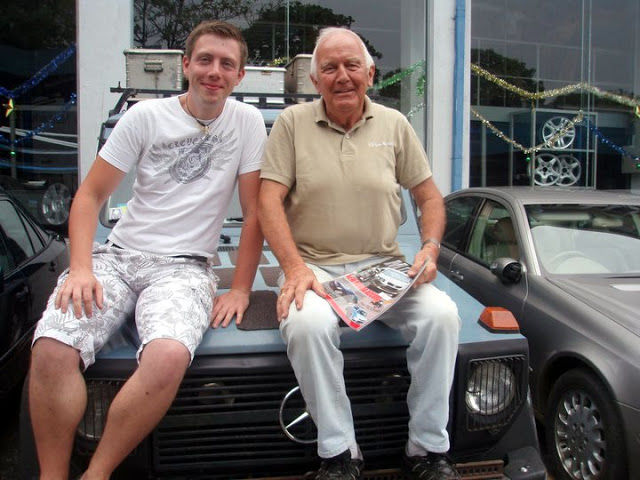 Gunther finally ended the journey last year at Brandenburg Gates in Berlin.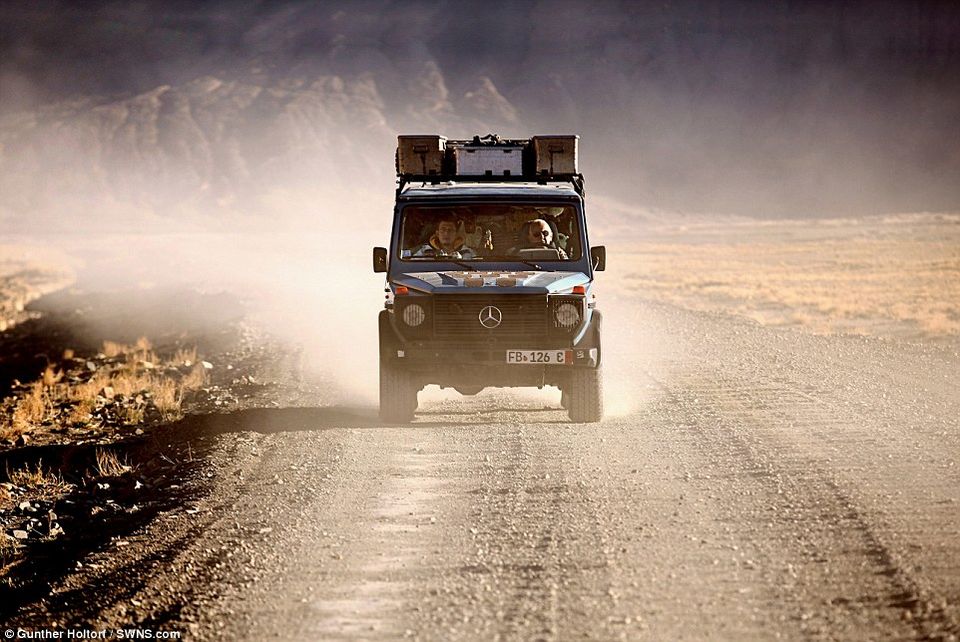 Once we believe in ourselves, we can risk curiosity, wonder, spontaneous delight, or any experience that reveals the human spirit. These were EE Cumminings' famous lines. Guther's is a story of unflinching belief. Not just the courage to drive to the uninhabited parts of the world, but the faith to survive it all is what makes this story special.
Gunther's road trip tells you that someone somewhere has taken better charge of their lives. It's time you should too.
Share the story and together let's celebrate wanderlust!