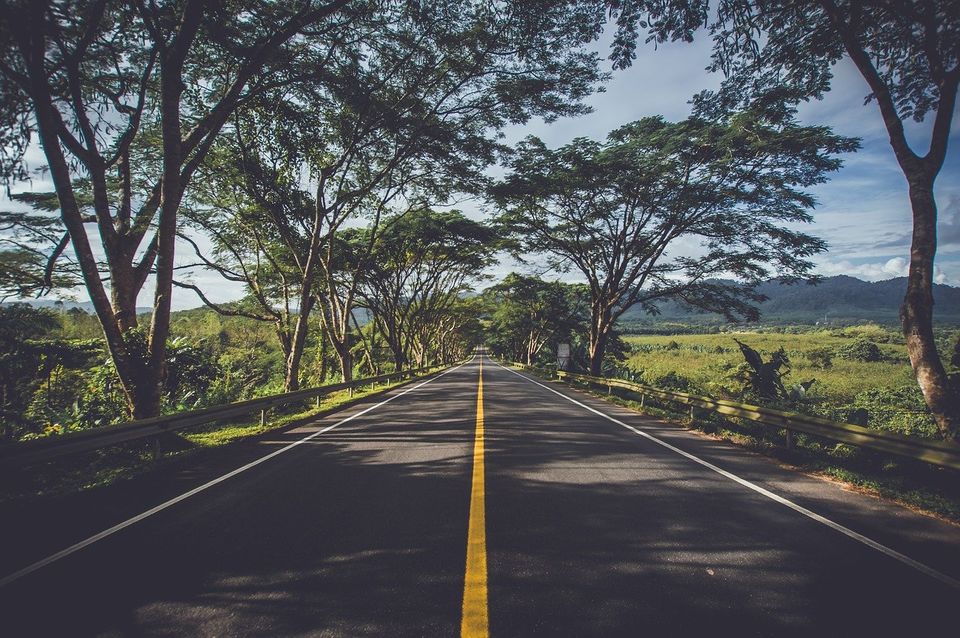 Road trip to a foreign land is what I have always wanted to do. My plan of Kolkata to Thailand didn't materialize because of permit issue. So, when the first time I heard about a road trip to Nepal, I was overwhelmed. Delhi to Nepal is a 1200 kilometres long trip one way. If you choose not to stop anywhere then you would be able to complete the journey in less than 24 hours. But where's the fun in nonstop journeys?
It was towards the end of October last year. The Diwali was just around the corner. Three of us decided to drive to Nepal. But why Nepal? Honestly, it wasn't in my bucket list on priority. I have a fascination for Mountain Flight that the airlines in Nepal operate to see the Mount Everest. But it wasn't one of the destinations that needed instant attention. So one of our common friends wanted to join a trekking gang from Europe headed to the Everest Base Camp – I. As he was planning this, we thought of joining him. Then someone suggested this chap is going for Everest Base Camp, at least we should be doing something daring. Hence this trip.
We were ready to begin by 5 in the morning. While many people have their own way of starting a trip, for me the beginning should be early morning always. This helps you to design your day accordingly. While each of us had various cars, everybody zeroed in on a Mercedes AMG GLC 43, a petrol powered coupe.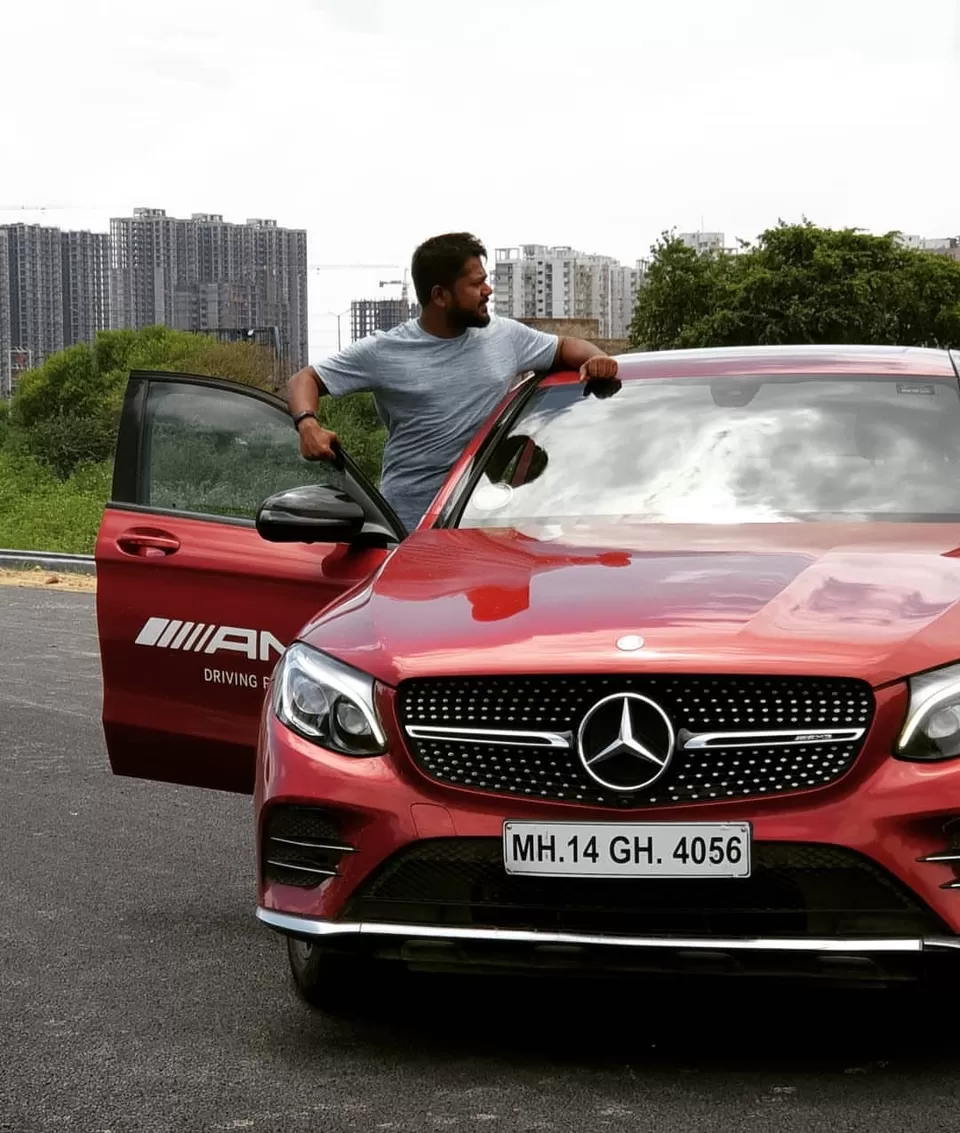 The route of our Delhi Kathmandu road trip was the one that most people take. We had an option of crossing the border from Uttarakhand, but the road condition wasn't convincing in many stretches there. Hence, we decided to take the Uttar Pradesh crossing at Sunauli. The blueprint of the map we had in our mind was somewhat like this:
Delhi- Lucknow- Gorakhpur on day one. And Goraphpur- Sunauli – Kathmandu on day two.
The Flag off and breakfast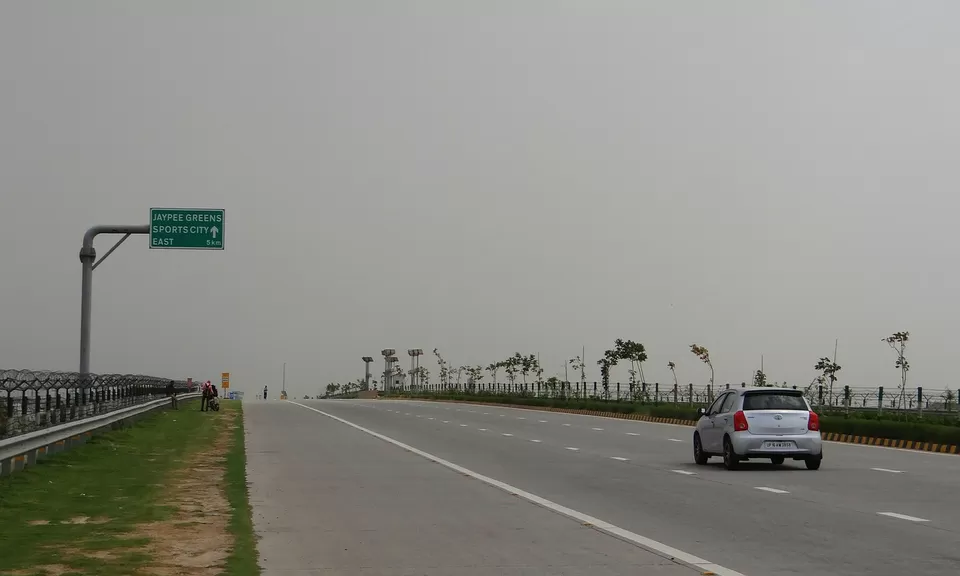 We had all assembled at a friend's place in Noida. And by 6:30 AM we had crossed the Budh Circuit at Greater Noida and began driving on the Yamuna Expressway. When the power output is 367hp and the engine makes 520Nm of torque, the AMG 63 demands some theatrics. But mind you, nothing beyond the speed limit and ensuring that other cars aren't disturbed. We tested the acceleration and the car achieved a 0-100 in little more than 5 seconds.
We were having our lunch at Lucknow around 2 PM. What's better than having some Nawabi feast on the road! We have been suggested by a food critic to try Kasbah for lunch. Though it was a bit of an off route, we decided to give it a try. We had a heavy meal of Boti Kebab, Murg Achari, Mutton Peshwari and of course Biryani. The bill came Rs 2200 for four people. We packed up a few more cans of coke for the road.
We hit the road again! We shall drive till Gorakhpur and call it a day.
The slug phase
After the heavy meal, we decided not to hurry. An afternoon siesta would have been good. Our friend who is going for the adventure was a bit pissed. He was thinking all the training he had done for the trek has been flown down the drain by a single meal. To compensate, he drank some lime juice from a roadside shop. We teased him for his choice of hygiene when we clearly saw the person who made the lime juice was doing the dishes and started making the juice without washing his hands. This was the world before Covid -19, so hygiene management wasn't compulsion.
Gorakhpur: The 'Rest' House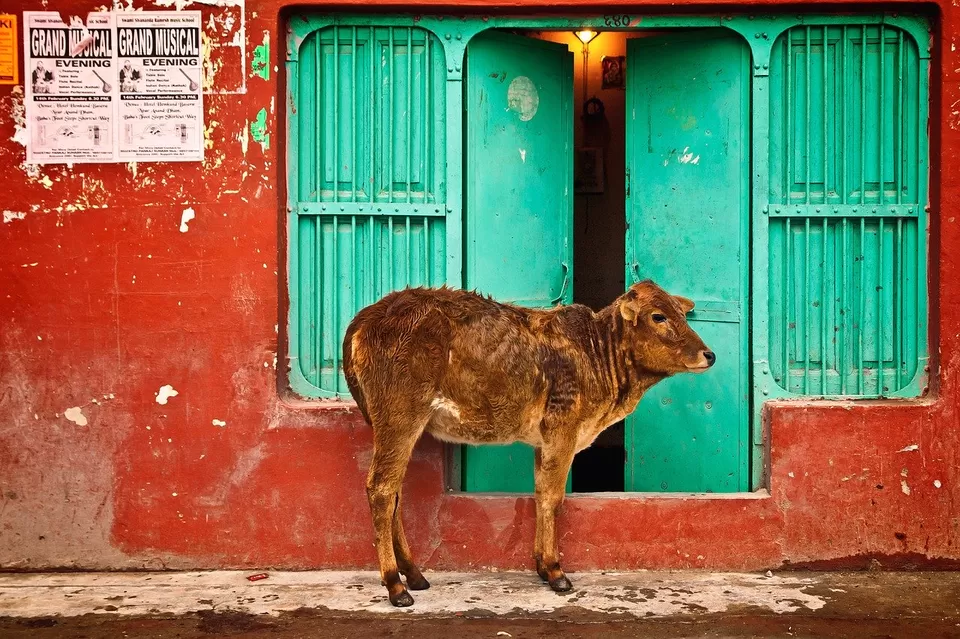 We kept changing seats to make ourselves comfortable after the heavy meal. Toilet breaks were frequent. The petrol pump sign anywhere on the road would mean we need a break. We popped up some indigestion pills and tried eno+coke combo. That was smooth!
We reached Gorakhpur around 8PM. We would have been dead tired from the trip. But the comfort of the car made us feel, we could drive another 100 kilometres easily. But sometimes you need to trust your brain over your heart.
We checked in to a motel by the highway. There were a couple of Oyo Rooms along the highway. We needed a place with clean washroom, hot water and a secured place to park. We found Kamal's Inn. The beds were clean and bathroom tidy. We need a good sleep for the night.
At 8:30 we reached the Sonauli border. It's also written Sanuali. This gate is open 24 hours. However, for vehicular movement is between 6AM to 10PM. And small town of Sonauli is quite dusty and dirty. There is a terrible traffic jam from this side of the gate to the other. If you have been stuck on a Kalindi Kunj traffic jam in Delhi, you can understand how bad the traffic there is.
Watch out for your expensive stuff. There are a dozen of jobless people around and each one trying sell things to you – from Bilsari water bottle (yes Bilsari) to headphones. But stay high on your spirits and this too shall pass. Someone had asked us get a tout, which you will find everywhere to get your work done. But one of our friends in Nepal has warned us not to do so. In that case you will need to eventually keep following this guy and you never know whether he is genuine or not.
It's wise to keep USD with you for border transfer. We bought a permit for 15 days, which was for $ 25. There are other options as well - $40 for 30 days, and $100 for 90 days. There are currency exchange right in front of the immigration offices but looked shabby. We found a bank in Nepal area. We spoke in length with one of the employees. They had refused to change currency. But learning that we have a Performance car and he loves luxury cars he agreed. What a relief! Now that's what you call Mercedes Magic! The rate is same everywhere. You pay Rs 100 and get 160 NPR. But watch out for fake currencies.
Finally we crossed the border!
All set for Day 2
It's 6AM in the morning. We rushed to the dining area and found our paratha and tea ready. I made a special request of omelette, to which the smiling cook nodded in affirmation. By 6:30 the Pegasus of our journey, Mercedes AMG GLC 43 is all set after some preliminary wash by the hotel staff. The guy in his early 20s was happy to wash the car and refused to take money saying this is the first time he is washing a luxury car, and this adds to his skill set now.
Watch out!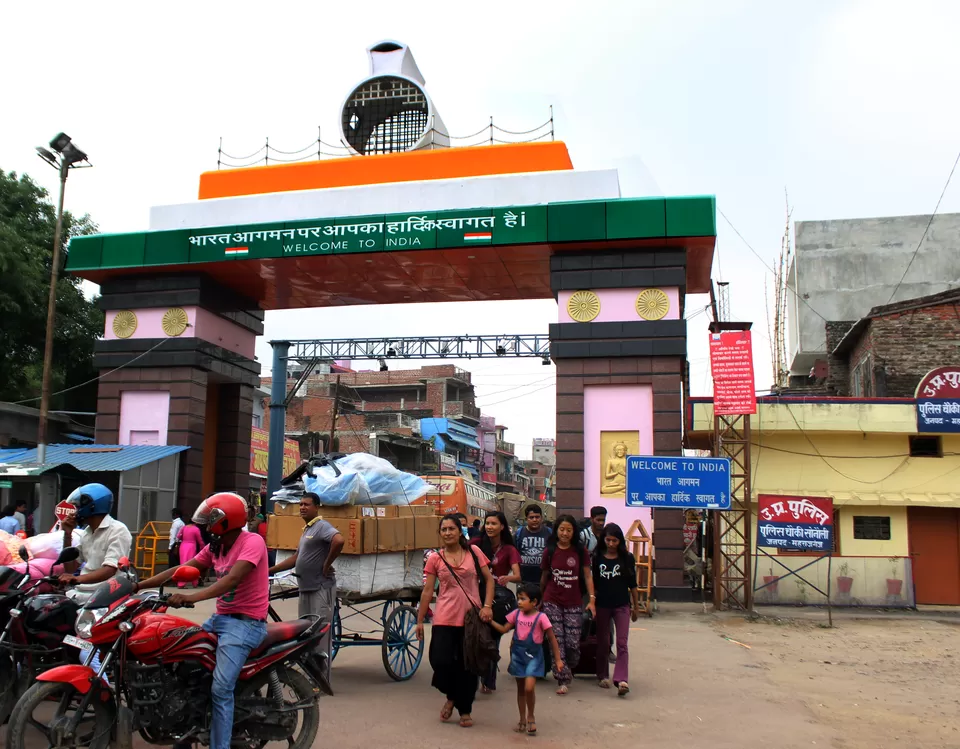 From Sanauli, people prefer going to Lumbini and visit the birthplace of Lord Buddha. However, our plan is to visit Lumbini while returning. It's 10 AM already. We spent almost an hour and half at the border. Thankfully, we reached here early in the day otherwise people often get stuck.
There are two places people generally travel from here – Pokhra and Kathmandu. We took the road most taken by. So it's the capital city of Kathmandu.
Kathmandu beckons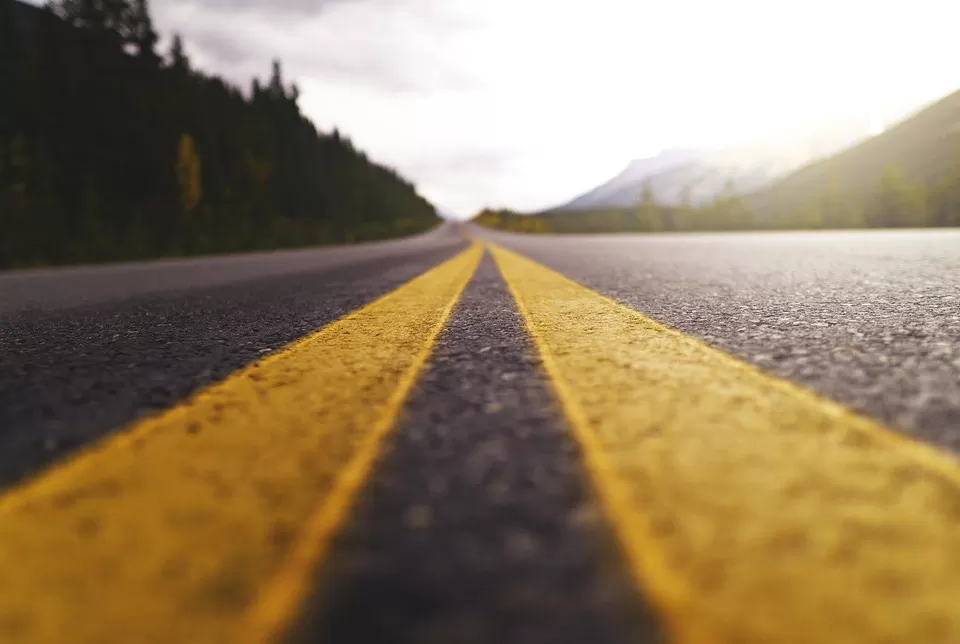 In the afternoon, we were on East West Highway of Nepal leading to Kathmandu. The road condition is quite good. Surprisingly the terrain was the same as of UP and here. However, we could see a sketchy outline of blue mountains far away. At Kawasoti, we felt hungry and thought of getting our lunch. We came across one place called Roadhouse Café. There is a famous one in Kathmandu, which we were to try. But finding the namesake on the road, we decided to stop. There were quite a variety of cuisine. I asked if there is anything local in here. The guy at the counter indicated they have momos and paratha. I specified something more specific to the region. He said buffalo curry and rice. What we got served was an orange coloured gravy with meat balls. But the aroma is mind blowing. Its smells spicy. I carefully took a bite and it was sweet. I asked the guy why this sweetish gravy smells so spicy. He winked and said 'Magic!'.
Reaching Kathmandu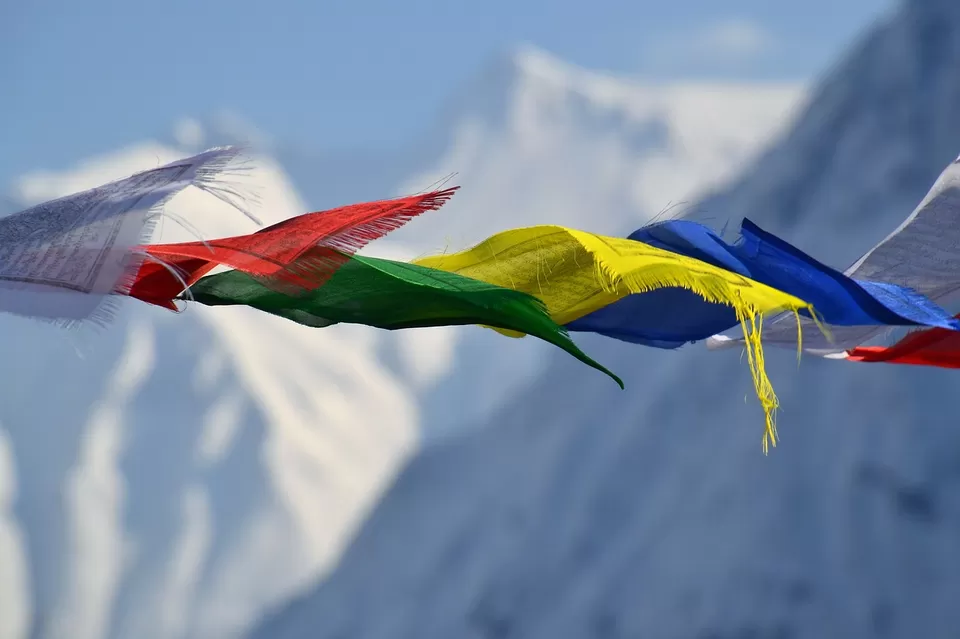 At 8PM, we could find ourselves in midst of a hustling city. "You have arrived", said our navigation. We screamed our lungs out! We made it!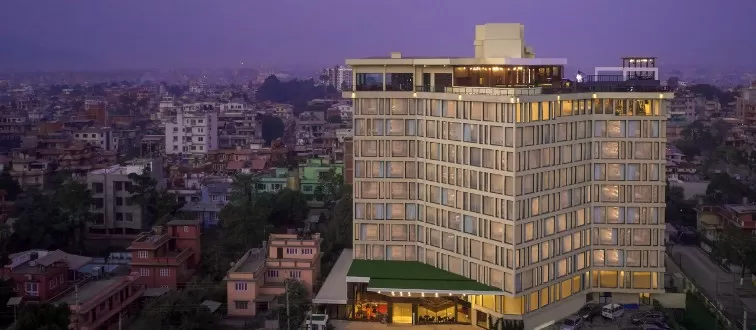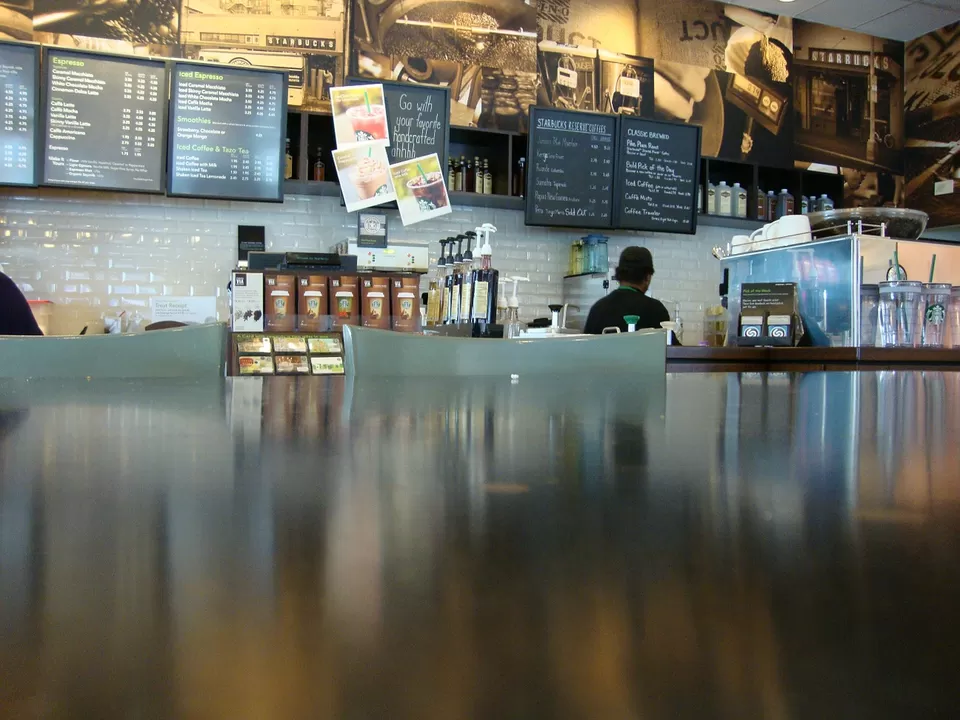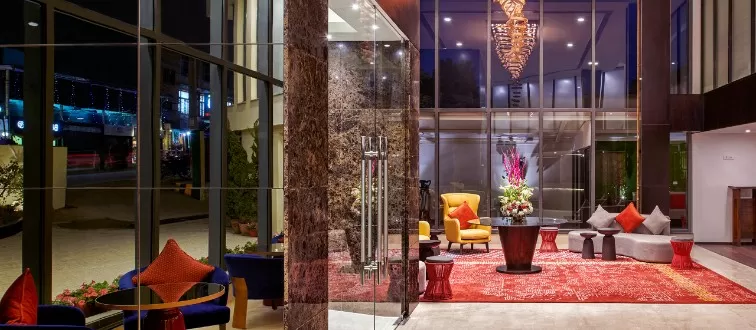 Yeah, even we were wondering why we decided on a petrol car for such a long trip. But when everybody decides, you let that proceed. Progressive and athletic, yet virtually silent and astonishingly efficient engine made us realized in no time why choosing it was the best decision for this trip. On Yamuna Expressway, sticking to the speed limit of 100, the car cruised smoothly with the Dynamic Select mode activated.
The Route

Our first stop was at Starbucks right after the Mathura toll plaza. It was just 8:30 AM and we have a long day to go. We charged us up with some Banana Muffin, sandwiches and coffee. We packed a couple of more coffee for the road.
Reaching the first day's destination
We had booked ourselves at Vivanta Hotel in Kathmandu, a part of the Taj Group. The hotel is located at Lalitpur, a peaceful neighbourhood. While the main attractions are a bit far off, but this hotel was the hook we relied on.
We handed over the car to the valet. We have clocked close to 1700 kilometres in two days.
After a traditional welcome with teeka and shawl, we were guided to our rooms. My room had a spectacular view overlooking the city. I could spot some cafes below. We ordered in from the in-room dining. After a tiresome day, we thought we needed to eat right. Hence, we had asked for some Pan Asian.
The next day is reserved for the city tour. But the day after will be exciting. This series of mine will continue over few more stories. Stay tuned.
Fuel Cost
Our Mercedes AMG GLC 43 yielded a combined mileage of city and highway of roughly around 12 kmpl. We spent close to Rs 9500 on Petrol while going.
Important Tips
Indian currency is often accepted in Nepal. Mind it, they would accept only Rs 50 and Rs 100 denominations and sometimes Rs 10. Nothing else.
Keep USD for Border Crossing.
No Visa was required for Indian passport holders. However you need to stamp your passport. Kids without passport are allowed.
Avoid tout traps.
Fuel quality in Nepal and India are same. However BS 6 standard is not yet available in Nepal.
Road condition in Nepal isn't great. So better to park you car at hotels and take local transport for sightseeing.
Photo credit: Self clicked, Pixabay