I felt that the possibilities were endless. If I could see a brightly lit world at midnight, the world surely had to be a magical place.
__
I came to Bremen in August 2014 as an exchange student from India, with little money and too much hope. And I left 5 months later feeling like a burned out matchstick - dazed over the loss of fire and hugging the leftover heat. It changed my life. Traveling is supposed to do that. But perhaps this trip broke something that defined me. Crushed my soul. Let me take this blogpost to explain why.
__
I grew up loving maps and atlases. I never felt at home amongst the coconut trees and sunny skies of Kerala. I fantasized of running away. Spent hours every night at my window wishing I could fly out through the gap in the bars. I read and reread all my Enid Blyton novels, imagining myself shuffling through the snow, sipping ginger beer and fitting in. You might have felt this too. This yearning to escape. It is beyond curiosity, it becomes the reason to live. And as I grew older and the fantasies became marred by the logic of physics, I went into claustrophobic panic attacks looking at the iron bars on that window. I had to escape.
I found my way soon enough and my dream came true. Perhaps too soon.
__
As I boarded the flight to Bremen, my heart pounded and I wept. And as I was shown my quaint hostel room with it's white walls and gigantic window, I couldn't contain myself.
We (my co-exchange students) soon set out to explore. From long supermarket aisles to the dew-grazed flowers on the roadsides to the ancient streets of Schnoor (more on Schnoor later). The air smelt like buns, not smoke. The buses came sharp on time and my co-passengers were all excitingly unique. I bought ginger beer and relished the wait for the first snow. And as summer wound to a slow close, we got bicycles, frequented a lonely park and enjoyed the bright nights from my window sill. Bremen, you see, was perfect. It was small, exciting and full of ancient wonders in it's city centre.
As August slipped into September, we went on our best trips (to Netherlands and Belgium) and completed our A level course in German. "It is happening", I thought. "I'm fitting in."
__
Then came autumn. Darkness didn't wait for midnight any longer. Tired of warming our futile fantasies, the sun started setting a little earlier every day, and revealed to us a cold side of our new home. As travellers who want to be more than just tourists, we often underestimate cultural differences. And as I tried to weave myself into the story of Bremen city, I discovered that our colours didn't match. More and more I noticed the absence of sound, smell and chaos around me. It was disconcerting. Our classmates were standoffish and cold. Our 'Indian ways' irritated them. The seat next to me on the bus was often the last one left empty. Dog owners in the park were reluctant to let me pet their wards. Their normalcy disrupted mine. And as the trees shed leaves that autumn, I was wakening to the possibility that perhaps I couldn't fit in here after all.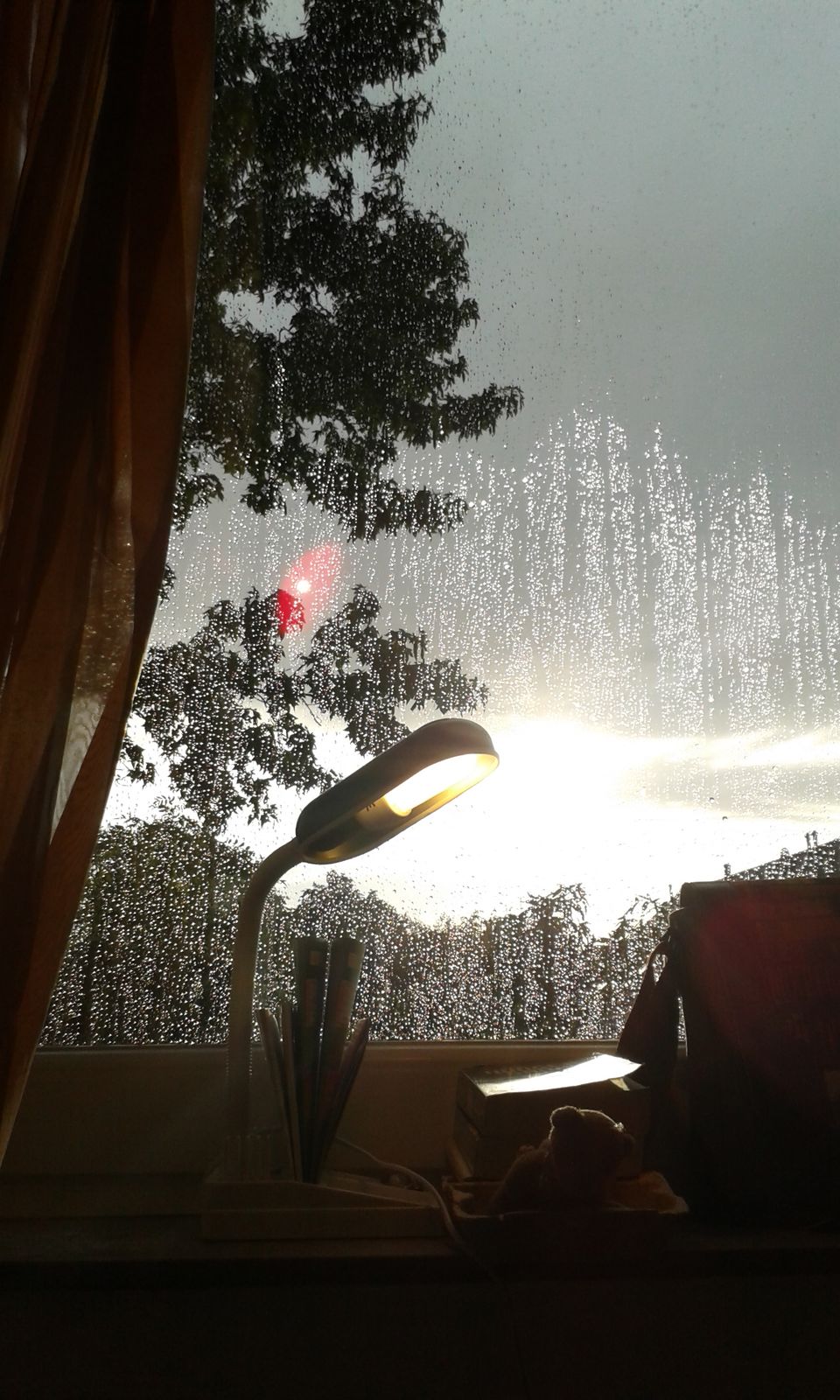 __
Winter crept in with lethargy at first and then with frigid ferocity. I had confined myself to my room by then. I sat next to my window during the precious few hours of daylight and slept through the rest. On other days, I woke up to a dark 8 am, boarded my bus at a dark 9.30 am, got into my closed classroom and left for home again at a dark 5.00 pm. The white walls in my room were suffocating. It's starkness embodied this new world to me. The absence of a dog barking, a drop of sweat, the creakiness of a fan, an unexpected event, a stranger's smile. My skin colour set me apart in the crowd. But mostly, it was my mind that made it impossible to blend in.
I went days without speaking to anyone, without hearing anything but the sound of F.R.I.E.N.D.S playing from my laptop. With the help of my few friends I managed to hold on to some semblance of sanity. We went for more trips. Had insane adventures. And yet, the exhilarating joy I had expected from living my dream was missing. No matter what I tried to fit in (joined a dance class, frequented the city center), I could sense my otherness haunt me in this foreign territory.
And I rushed to board the flight back to India on December 31st. To run back 'home'.
__
Make no mistake, I still don't fit in here. But I have learnt that trying to dislocate my identity onto some fantasy is not the way to go. If you've read so far, perhaps you are a kindred soul. So here is a warning to you my fellow dreamer: leave behind your fantasy while travelling. The reality of being an outsider could offer different possibilities and I would urge you to embrace that.