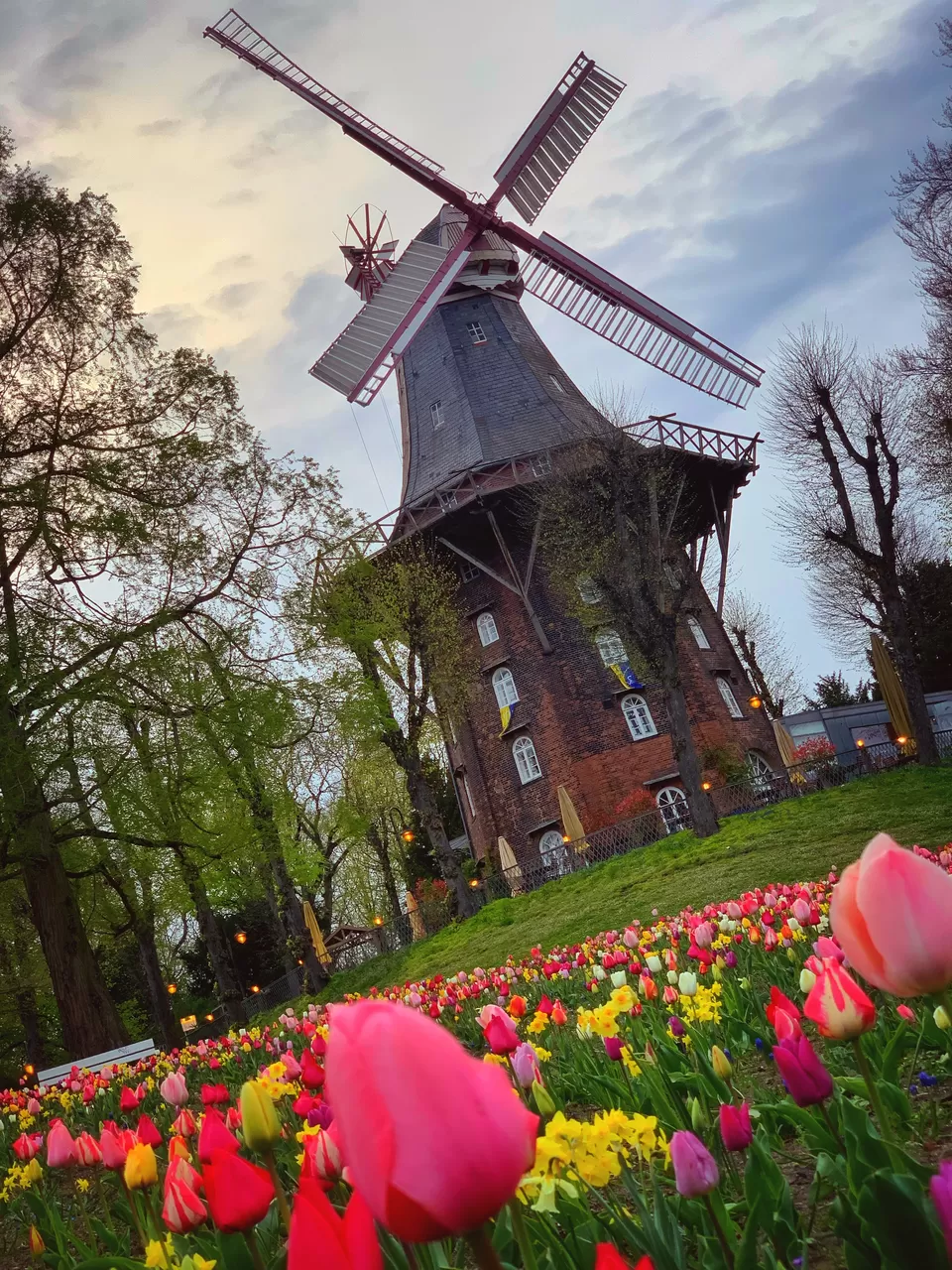 Bremen is situated on Germany's lower Weser River. A small but beautiful city surrounded by nature and beautiful architecture.
HOW TO REACH :
It depend on from where you are travelling. We were travelling from Malmö, so we had 3 options, by flight, by train or by bus. So, we choose bus because there are direct buses from Malmö to Bremen.
PLACES TO VISIT :
Church of Our Lady/ Cathedral of St. Peter :
The Church of Our Lady is called Kirche Unser Lieben Frauen in German.
This building dates from the 13th century. The brightly coloured stained-glass windows are the work of the French artist Alfred Manessier. In 1973, the church was listed under the monument protection act.
Bremer Market Square :
It is located in the Old Town. Bremen is one of the best historic cities and the picturesque Marktplatz is home of many of Bremen's top attractions.
The Bremer Marktplatz is a square situated in the centre of the Hanseatic City of Bremen. One of the oldest public squares in the city, it covers an area of 3,484 m². It is no longer used as a market place except for the Christmas market and the annual Freimarkt Fair at the end of October.
Town Hall :
Bremen's Town Hall is also know as City Hall. It is location in Marktplatz. It is 40 meters in length, 13 meters across, and eight meters high, its most notable feature is a large painting of the Judgment of Solomon dating from 1537.
Bremen Town Musicians :
Just under Town Hall's northwest tower, you will see many people clicking picture of a sculpture of a rooster standing on a cat standing on a dog that's standing on a donkey which is known as the Bremen Town Musicians. You must be wondering why people call this town musicians. So, these are a famous local folk tale.
Adding to the fun is a unique manhole cover in the road that doubles as a collection box. Drop in some change, and you'll be rewarded by a call from one of the Town Musicians themselves.
Schnoor :
Houses are from the 17th and 18th centuries. While other parts of Bremen developed with plots of about one square kilometre and merchant's villas, the plots in the Schnoor have areas which are just enough for a single houses on 55 square metres. The narrow streets were not suitable for the increase in traffic from the 19th century. The quarter became one of the poorest parts of Bremen, a situation that meant renovations were unaffordable. During the Second World War the Schnoor suffered only slight damage, so that owners of the houses had to pay a Lastenausgleich after 1945. But by the mid-1950s the houses were in a pitiable state.
Universum Bremen :
The Universum Bremen is a science museum in Bremen, Germany. It is a science center on earth & the cosmos, with a movement-themed discovery park & temporary exhibitions.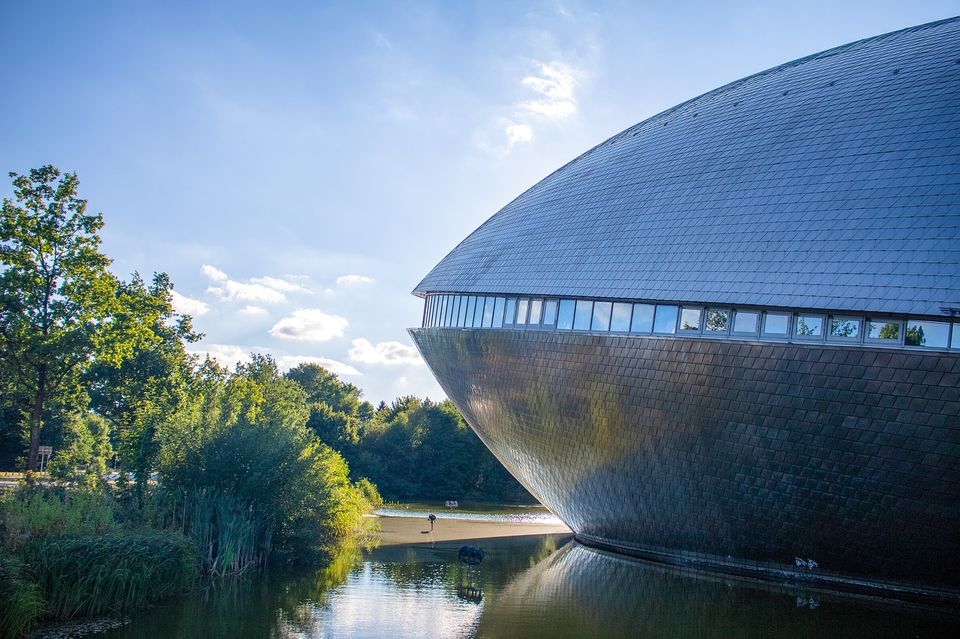 Böttcherstraße Bremen :
It is a street in the centre of Bremen, Germany. It is about 100 m long and is famous for its unusual architecture.
The Schlachte :
It's a promenade along the east bank of the River Weser in the old town of Bremen. one of the city's harbours, it is now popular for its restaurants, beer gardens and river boats.
Osterwiese 2022 :
Every year one week before Good Friday, the big Bremen spring festival begins on the Bürgerweide. It has everything from food to play area for kids. Market offers fun and entertainment for the whole family.
Rhododendron-Park :
The Rhododendron-Park Bremen, also known as the Rhododendron-Park und Botanischer Garten Bremen, is a major collection of rhododendrons and azaleas, as well as a substantial botanical garden, located in Bremen, Germany.
Horn-Lehe Lake :
A beautiful lake surrounded by greenery.
Wallanlagen Park :
This park was surrounded by tulips in April and was look more beautiful. You can go, sit and relax.
Bürgerpark :
The Bürgerpark is the most famous parks in Bremen . With a total of more than 200 hectares , it is the second largest green space in the Hanseatic city. A nature park for strolls, jogging and picnics. There are maps at every entrance to guide visitors of the attractions within the park. Spacious and with benches around for tired legs. There is also a mini farm with Lama, donkeys, pigs and