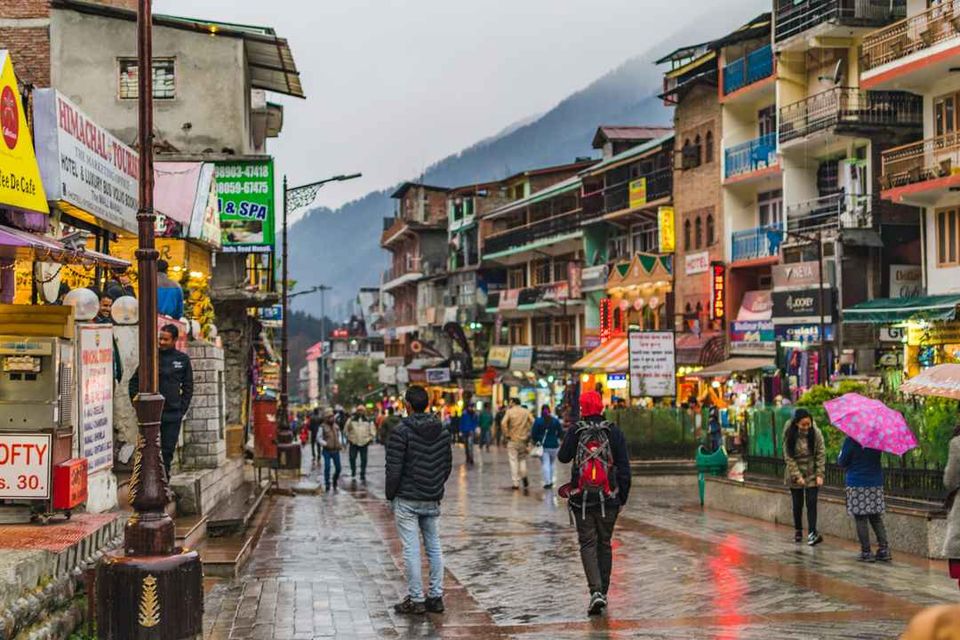 If you travel frequently, must have received the advice to avoid travelling to mountains during monsoons, for the rains there are more than likely to bring along unforgiving natural dangers. While it's absolutely true, I can barely avoid it because of two big reasons: one, I love to travel and two, I belong to mountains. But then nature isn't biased. If it has to ruin my trip, it won't take it all into account, will it?
And although it hasn't happened to me till now, I came quite close to having my trip ruined due to rain and landslide. However, in the end, it turned out to be a blessing in disguise and rather gave me a surprise opportunity to experience the warmest side of the hills that I otherwise wouldn't have been possible.
How it started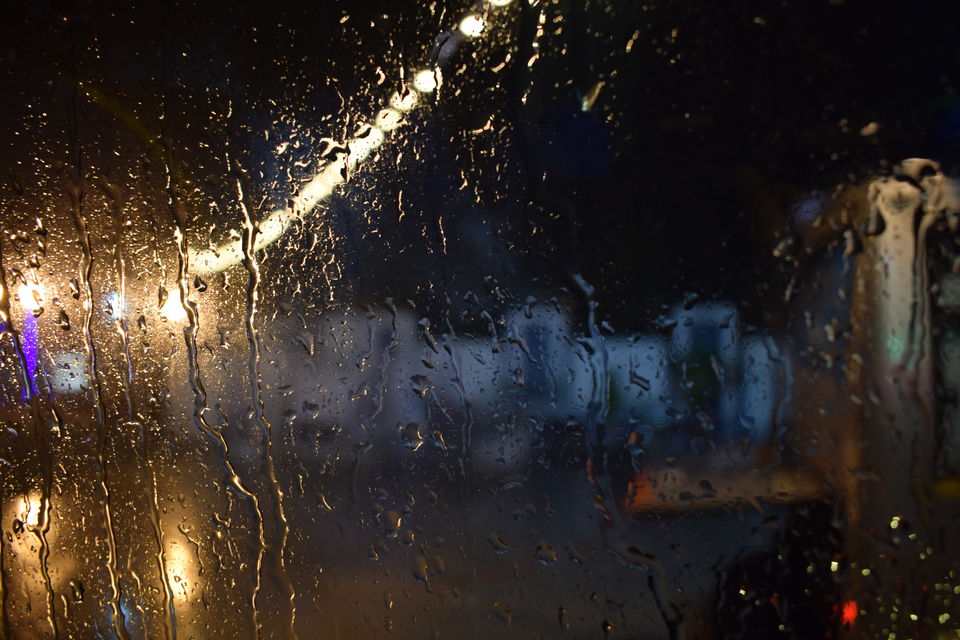 Let's cut to the chase — it was August 16, 2019. I was seated in the bus, all set for an overnight journey to attend my friend's wedding in Manali, from where I'd planned to travel to my hometown in Palampur. It had already started to rain and I could anticipate the kind of weather that was going to welcome me in Himachal. But trying to be positive and not think much about the things beyond my control, I plugged in the earphones and fell asleep.
All seemed well until I was woken up by relentless chatter of almost everyone in the bus at the same time. As I removed the eye-cap to take a look at what was happening, I was surprised to find that ours was one of the few vehicles that had halted on the road somewhere in Himachal. Rain was pounding hard against the window panes of the bus and frequent thunder and lightening made it look much worse.
After a few minutes of confusion, I came to know that a landslide had occurred and blocked the highway about 20 km from Kullu. "Am I even safe inside this bus? What if the road gives in!", I thought to myself. But stepping out was not an option either. I, along with many others in the bus, were stranded in the middle of nowhere that dark, rainy night.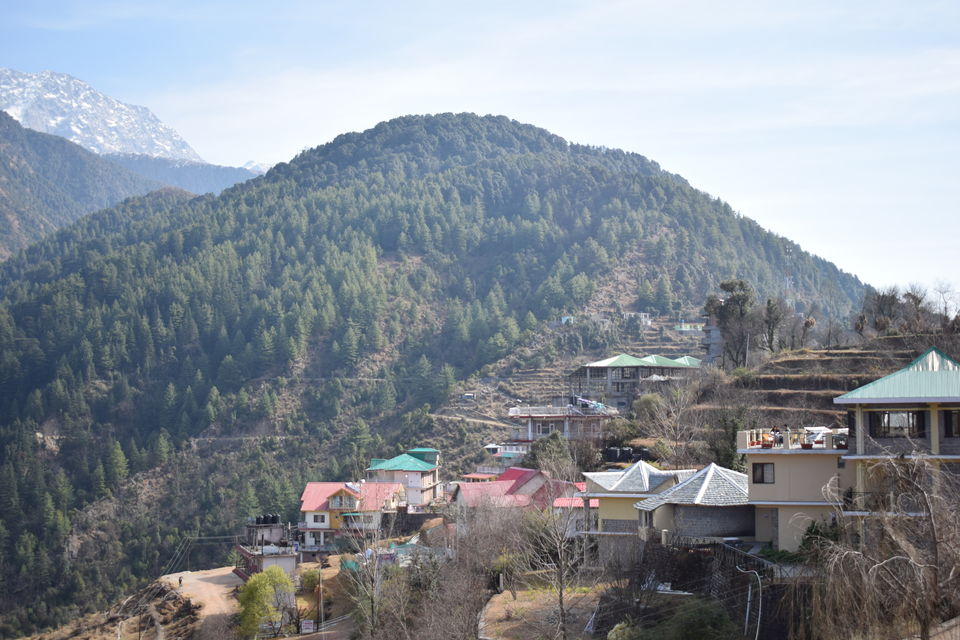 "Kya lagta hai kab tak khul jaaega?" (what do you think, by when will this be cleared?), I asked a fellow passenger sitting in the adjacent seat. "Isme toh time lag jaaega lagta hai. Kahan jana hai aapko?", (Looks like it will take some time to get cleared. Where do you have to go?) "Naggar", I replied. And then we started talking about our respective hometowns when he revealed that his village was barely 3-4 km from where we were stuck. "Wow... Phir to sahi hai. Baarish thodi kam ho toh aap toh jaldi hi ghar ja paaenge. Mujhe toh jaana bhi door hai and ghar toh aur bhi door", I said looking at the darkness surrounding the window with rain showing no signs of relenting.
I was really concerned about what I was going to do in the morning. I was definitely going to miss the first day's ceremony at my friend's place in Naggar. In fact, my focus had now shifted to reaching my own home safely.
The long spell of silence was only broken when that person spoke again ,"Yahan se raasta khulne mn time lagega aur aagey Naggar jaane mein aapko aur bhi mushkil hogi. Aap ek kaam karo; aap subah mere saath chalo, mere ghar, paas mein hi hai. Raasta clear ho jaaega shaam tak ya kal subah tak. Tab ghar ke liye nikal jaana aap." (The clearance will take time and reaching Naggar would be even more difficult. Why don't you come along with me to my home. When the road re-opens, you can start your onward journey).
This warm gesture from a complete stranger not only calmed my nerves down but also made me realise the limited options I had. It didn't take much pursuing before I decided to stay at my fellow-traveller-turned-friend's home in Nagwain. It was nothing short of a blessing in disguise. The rain didn't stop, but he had called a taxi and we were already on the way to his home via a slightly longer but gorgeous route.
The perfect home-stay that I never booked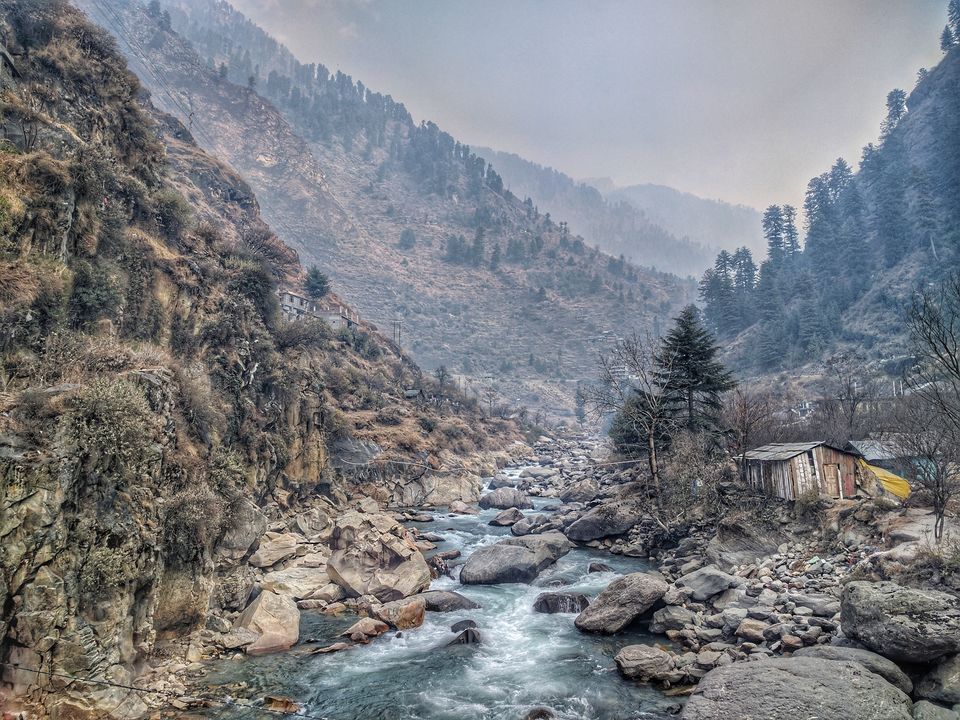 It was almost dawn by now. Amit was making a few calls and I was busy looking out of the window. Despite the haze created by rain and clouds, the landscape surrounding the route was just too good to ignore. "Pahunch gaye" (We have reached), Amit said, and the car came to halt.
As I was getting ready to get out of the car, I could already see a man standing outside with spare umbrellas. And before Iopened the door, he pushed open the umbrella over me and took my heavier bags with a smile. "Yeh Sumit, mere chhote bhai" (That's my younger brother, Sumit) introduced Amit who got partially drenched. Apart from being humbled by this first gesture of the warm local hospitality, I was stunned by the gorgeous setting the mind-blowing two-storey-ed red and blue building with a tin roof, which was apparently their home.
No sooner had I entered the house, lost in the thoughts of how I could possibly have ended up being here if not for the rains and Amit's generosity, than the spellbinding aesthetics of the house swept the carpet off my feet. Partially wooden and partially bricked, the house faced a lovely garden that resembled a lovely kindergarten painting adjacent to a cemented courtyard, with spectacular views of Beas River and towering snow-clad mountains in the background. I had never experienced anything pure and beautiful like this.
Best taste of Himachali hospitality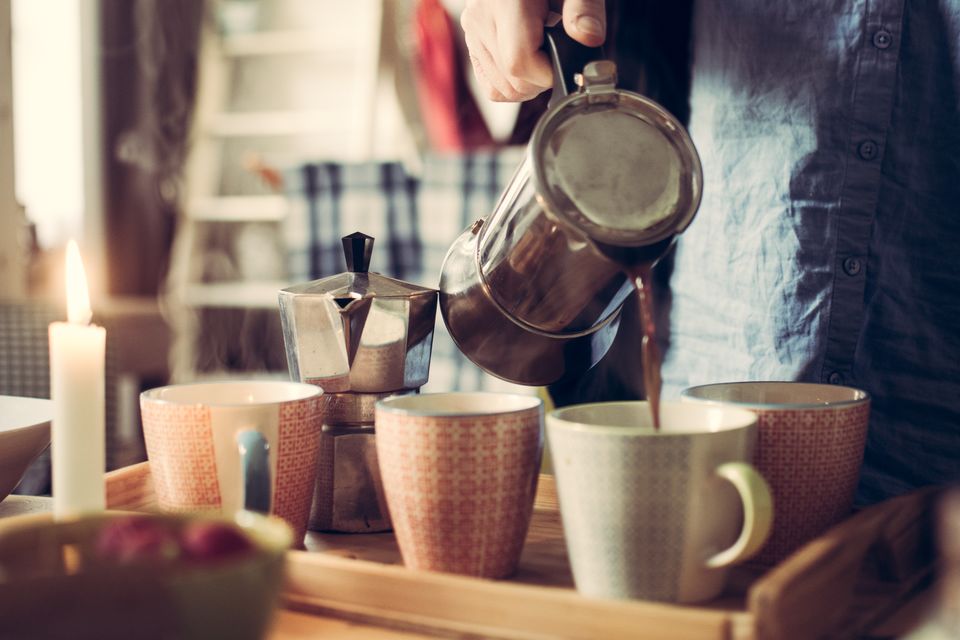 I wasn't done exploring their beautiful home when Amit's mother walked in with piping hot tea and biscuits which relaxed me even before I had tasted it. In no time, I seemed to have formed such a bond with Amit and his family that I forgot I hadn't reached my destination.
"Yeh aapka room. Aap thoda aaram kar lo, thake honge." , (That's your room. Take rest, you must be tired) Sumit said as he lead me into a room with french windows that threw open exotic views of the lush green valley and Beas river. "Yeh aapne homestay banaya hai pehle se kya", (Have you set this up as a homestay for visitors), I asked Sumit as I took a thorough look at the room and views outside the window. "Homestay? Woh kya hai?", (Homestay? What's that?) replied Sumit innocently. That was enough to make me feel lucky, for I have stayed in many homestays, but none has been this beautiful and cosy, despite it not being the one.
I woke up for lunch which included two of the most famous local dishes in Kullu and the surrounding region: chana madra and the Kullu trout. It was a much-needed filling lunch served with love by these strangers who had barely knew me to offer me such hospitality.
The goodbyes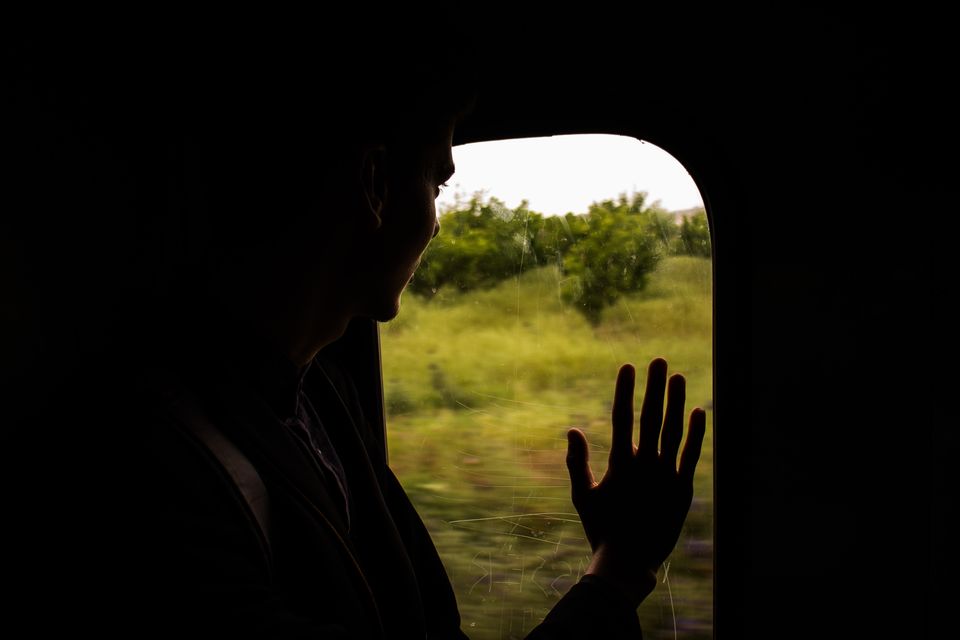 It was 2.00 pm and the rain had stopped. Amit and I went out to find out if the roads had been cleared. Even though I liked this place a lot I wouldn't be upset if I had to extend my stay here. And again, as we stepped out, I was awed by the grandeur of nature that surrounded this beautiful village. Perhaps, half a day wasn't going to be enough to get accustomed to this wonderful place.
Sun was partially out and locals told us that the roads had been cleared for the normal traffic movement. It was time to leave the comforts of home far away from my hometown. "Aaj yahin reh jaao. Dost ko bol dena ki roads blocked hain isliye nahi aa paaunga. Aagey phir kahin phas gaye toh?", asked Amit's mother in a genuinely concerned voice while I was packing my bag. "Nahi phasta, auntie ji. Aur phas bhi gaya toh kya pata koi aur Amit ban ke meri help kar de", I responded feeling contented.
The taxi was ready. I hopped in and Amit helped me with putting backpack in the car and handed me a packet of homemade snacks prepared by his mother. As the car started to move, I spent some time recalling everything last night and waved at each of them till they disappeared from my sight. It was overwhelming. Not only did I reach my friend's place safely but also got to spend a few days at my hometown in Palampur, yet I couldn't help but miss the time I spent at the home of complete strangers. And that's how getting stuck in Himachal floods proved to be a blessing in disguise for me.
Have you experienced something like this before? Comment below.
Also, you can create your own travel blog and share it with travellers all over the world. Start writing now!
Subscribe to Tripoto on YouTube and watch exciting travel videos.
Get travel inspiration from us daily! Save our number and send a Whatsapp message on 9599147110 to begin!