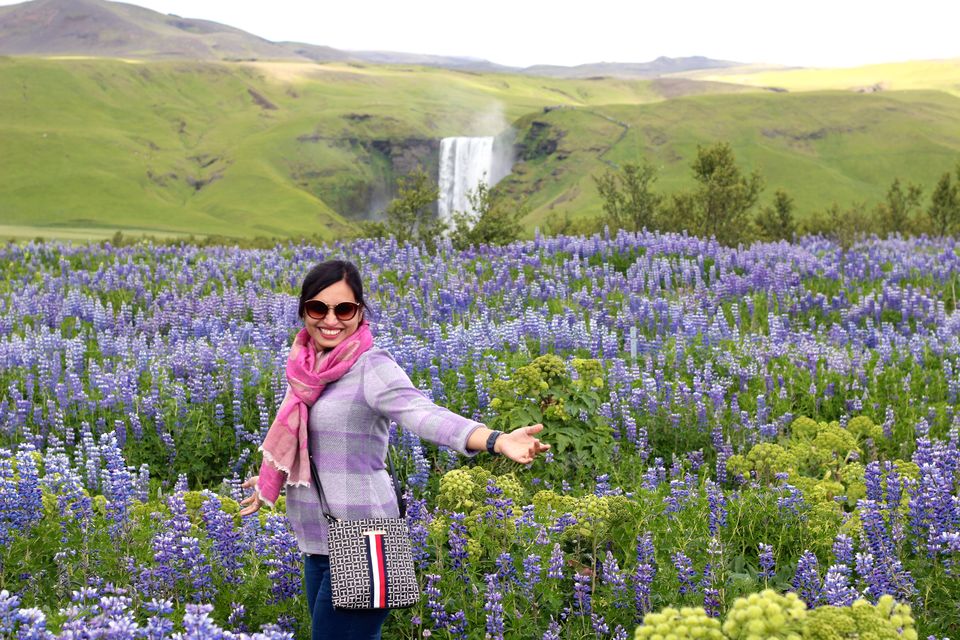 I was scrolling through Instagram one afternoon when I chanced upon a beautiful picture of this volcanic lake in Iceland. I wanted to show it to my husband and convince him to finally take that Iceland trip that we'd been planning for our next family vacation.

But then another thought crossed my mind! What if I went there all by myself?
For over a decade now, my family has been at the forefront of my routine. I live with my husband, two children, and my mother-in-law. Since I got married about 15 years ago and had my first child two years later, my weeks have been a blur of packing lunches, scheduling doctors' appointments, making weekly assessments, and hosting perpetual guests in addition to managing my own business. Amidst the rush of everyday life, I run on autopilot most of the time.
And while I'm lucky to have a life partner who supports my dreams and is as enthusiastic about travel as I am, travelling with the family has its ups and downs. Often worrying about their needs interferes with my own experience of the place.
I'd be lying if I said that I don't sometimes dream of walking down unknown streets and going bar hopping in different towns without having to worry about who is going to babysit my kids back at the hotel. But having grown up in a traditional Indian home, I've been conditioned to put my family's needs before mine. So you can imagine that the idea of solo travel never even occurred to me. Until recently.
Planning my first solo trip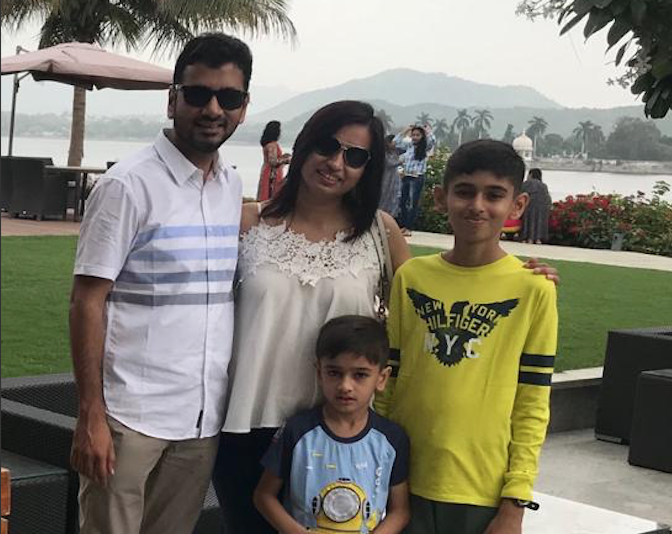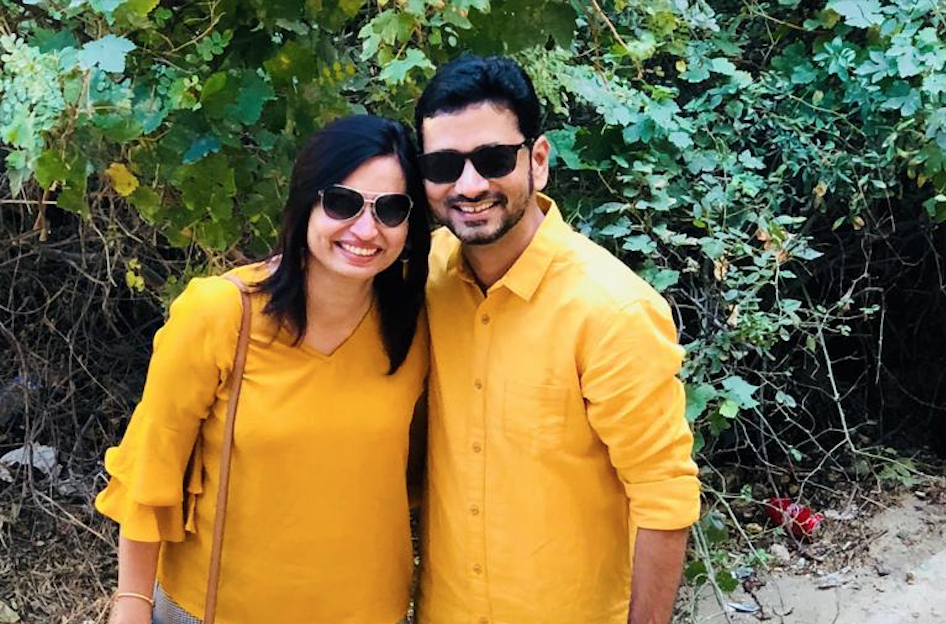 Unbeknown to me, my husband could also see the small but significant signs of discontent that I had been experiencing on our travels. So when I put the proposition of travelling by myself in front of him, he was all game! In fact, he suggested that I travel to Iceland for my 40th birthday, which was due in a few weeks.
My initial reaction was that of elation, but that soon gave way to worry! Who would take care of my children while I was gone? Who would ensure my mother-in-law took her medicines? There was also the fear of judgement from my peers. As an older, solo, Indian female traveler there were so many things that freaked me out! Thankfully, I had someone to show me the brighter side of things. And despite all my reservations, I finally decided to go for it. My husband booked my ticket as a gift for my birthday, while I chose the accommodation.
Finalising my stay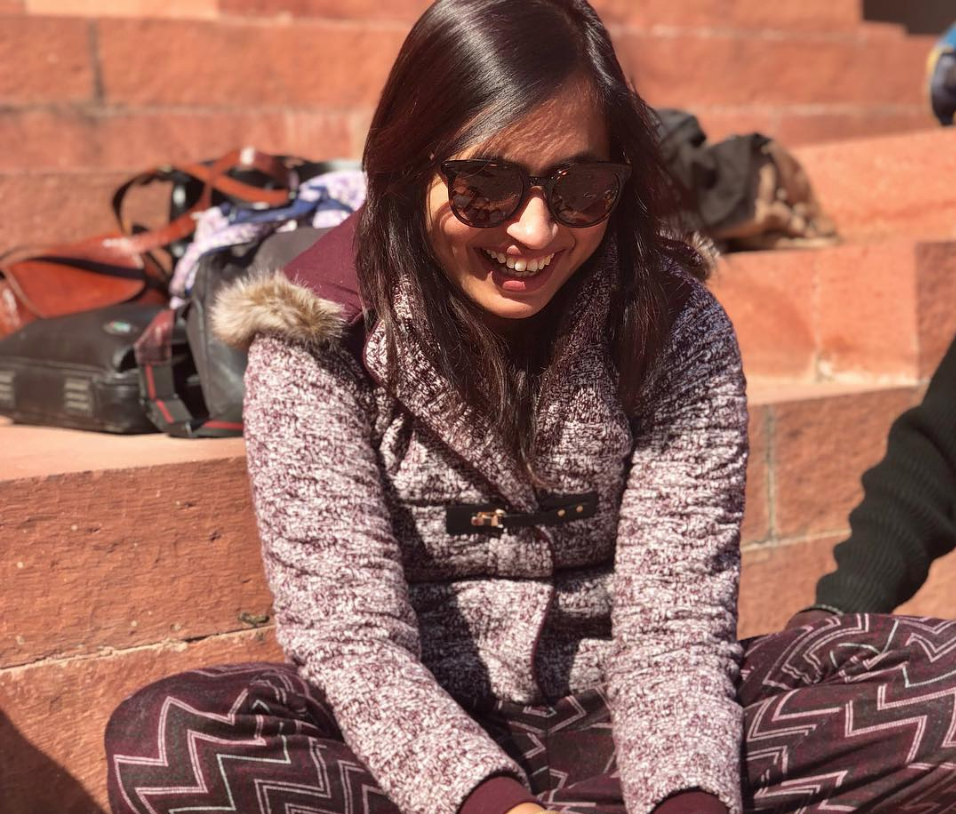 I was apprehensive about spending my nights in a backpacker hostel while an upscale hotel room was likely to make me feel lonely. I am not an extrovert who can make friends with tourists over complimentary hotel breakfasts. I am also a fussy vegetarian. In Iceland, I was worried I would stare at the menu without having a clue about what to order. How on earth was I supposed to have a genuine travel experience?
After I discussed my struggles with a friend, she suggested I look at Airbnbs. I went on the website and I was sold almost immediately. Airbnbs offered everything I wanted – cozy, furnished homes with fully equipped kitchens, and friendly hosts who I could reach out to in case I needed help. I browsed through several properties before choosing three homes for two nights each to complete my Iceland circuit in six days. That put more than half of my apprehensions at rest.
I then booked my car, made a few other arrangements and I was all prepped for my first ever solo travel experience.
Learning to let go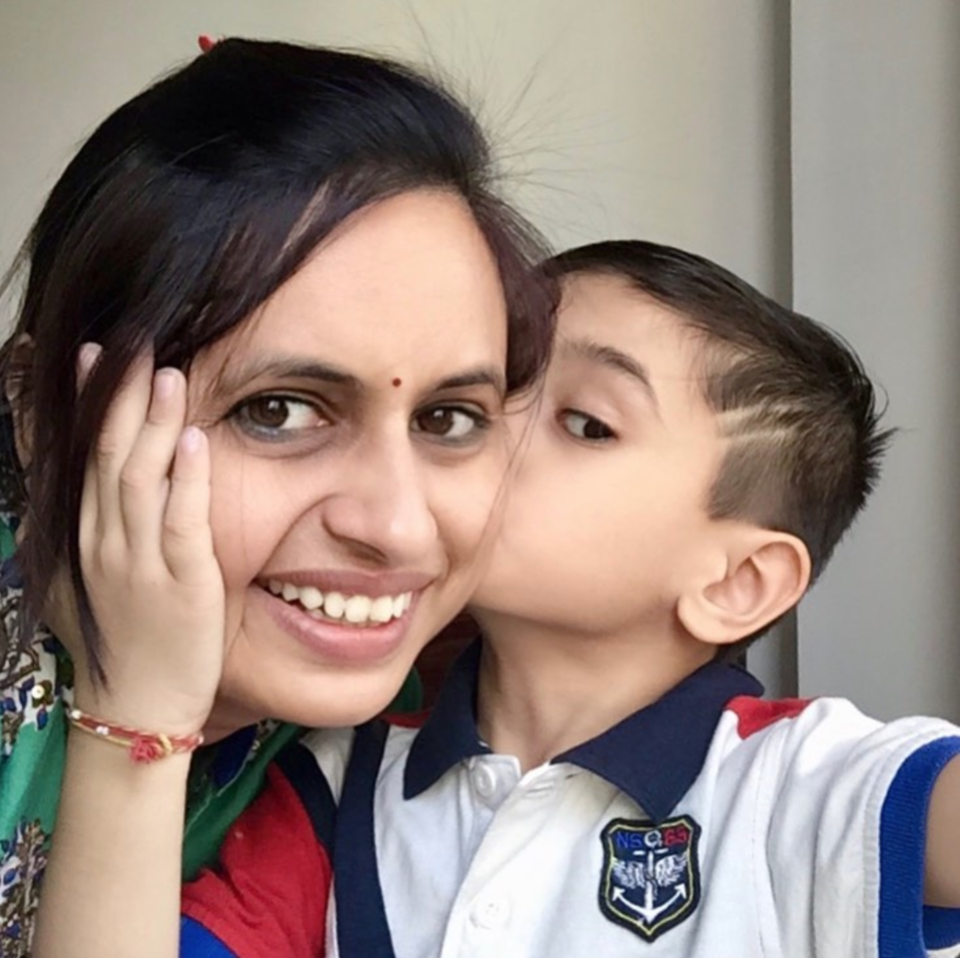 My time to leave came earlier than I expected. On the day that I was leaving, my younger son came up to me and asked if he could go with me! My eyes welled up and it took me several minutes to gather my thoughts before I could respond. I said, "We have been to many places together, but sometimes don't you have more fun when mom's not around?" When he nodded in agreement, I went on, "I thought I'll give it a try too."
I was crying by the time I got into the cab to the airport. However, I as we approached the airport, I managed to gather my thoughts. Of all the places I ever wanted to go in my life, Iceland always topped the list. I had been planning this trip for so long, but every time we discussed it for a family vacation, we had to cancel because our children were very young. Now I had the chance to go all out. I reassured myself that this trip was as important for my self discovery as it was for my children's independence. And if they could survive the 10 hour flight without me, they could manage for the rest of the week.
As I placed myself on my airplane seat, I let myself relax. I put on a fun rom-com, drank a little wine, and went all-out on the snacks. The untethered feeling of going to the restroom or changing my sleeping position without having to check on my children made me realise how long overdue this trip actually was.
Re-discovering myself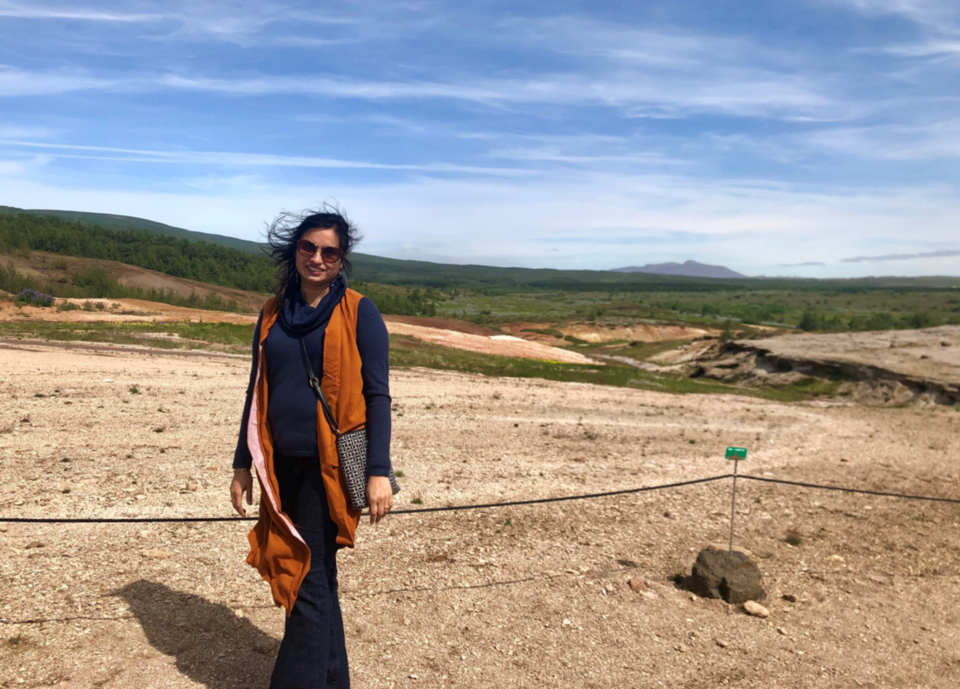 I started from Reykjavik, Iceland's capital. Here, I picked an Airbnb in the suburbs of Kópavogur as I wanted to stay somewhere quiet. I covered quite a bit of the city and also visited Blue Lagoon, one of the 25 wonders of the world, before I reached the property in the evening.
After a long and tiring day, my Airbnb was a welcome delight. It was a spacious one-story villa with a terrace, a hot tub and a sauna. This was the ideal place after having trudged my way through Iceland's hills. I enjoyed some me-time, reading and listening to some of my favourite music in the evening. At night when I checked on my children, they were playing and fighting, and had found their rhythm in my absence. I shrugged off the weight I was unnecessarily carrying and fell into a deep slumber, unlike any that I had had in years.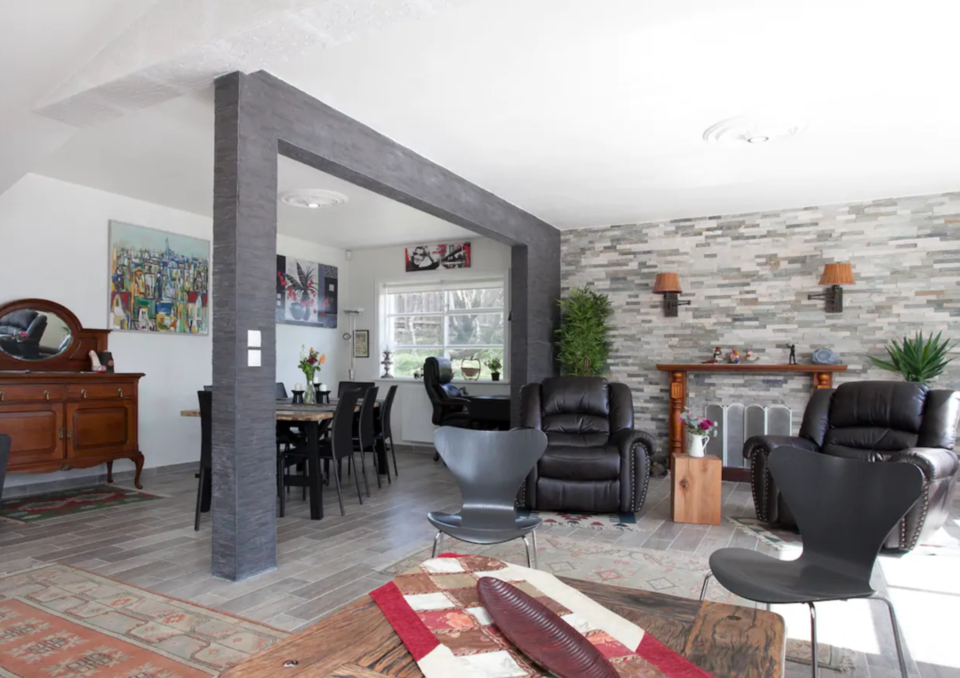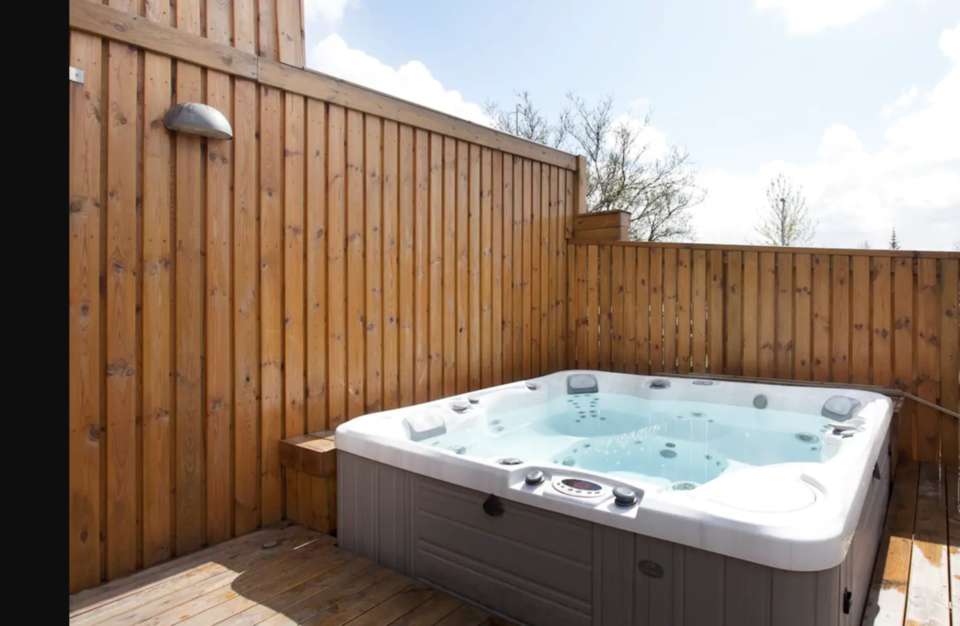 The next morning I went for an excursion to the Golden Circle circuit, covering about 300 kilometres looping from Reykjavík into the southern uplands of Iceland and back. Exhilarating is the only word that comes to mind when I think back to that experience.
While I didn't get to meet the host, Sibel, she was very prompt in answering my calls and texts. She told me about the grocery stores close-by, where I got groceries to cook my meals. The anxiety of finding food around Iceland seemed futile now.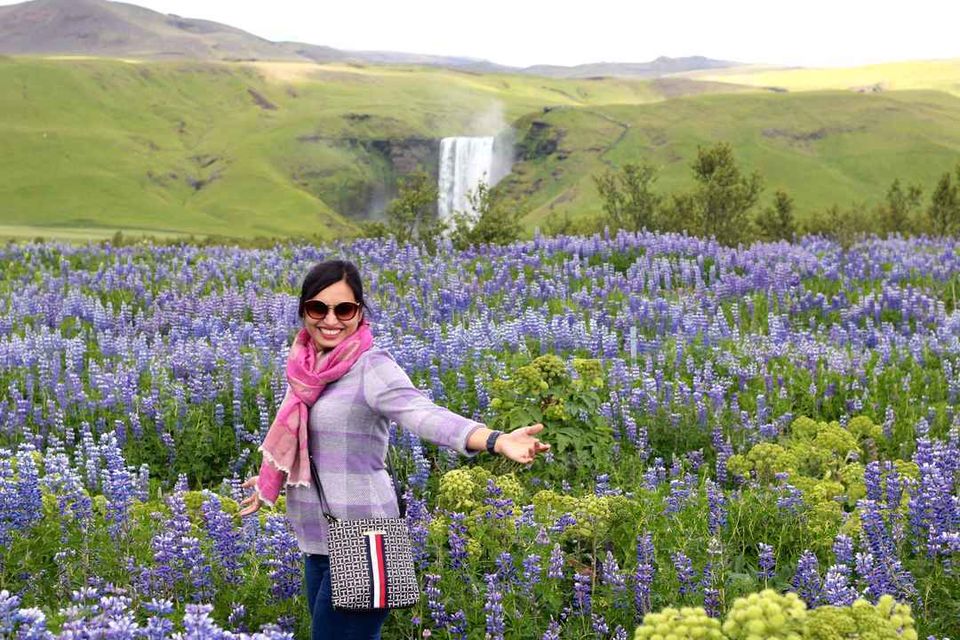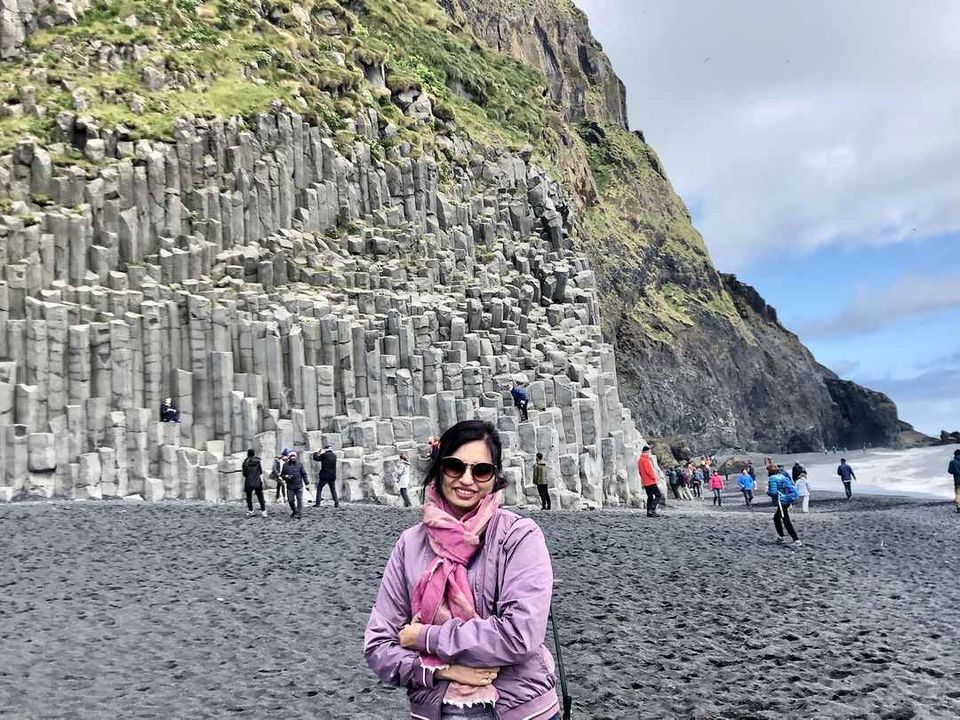 I left Reykjavik on the third day and headed to Höfn, which was my next base as I explored attractions around Southern Iceland. The roads here were covered in lavender flowers on both sides and there are numerous waterfalls along the way. I visited the famous falls of Skokgafoss and Seljalandsfoss, drove through volcanic fields and visited the airplane-disrupting volcano of Eyajafjajokull. I even visited the famous black beach of Reynisfjara.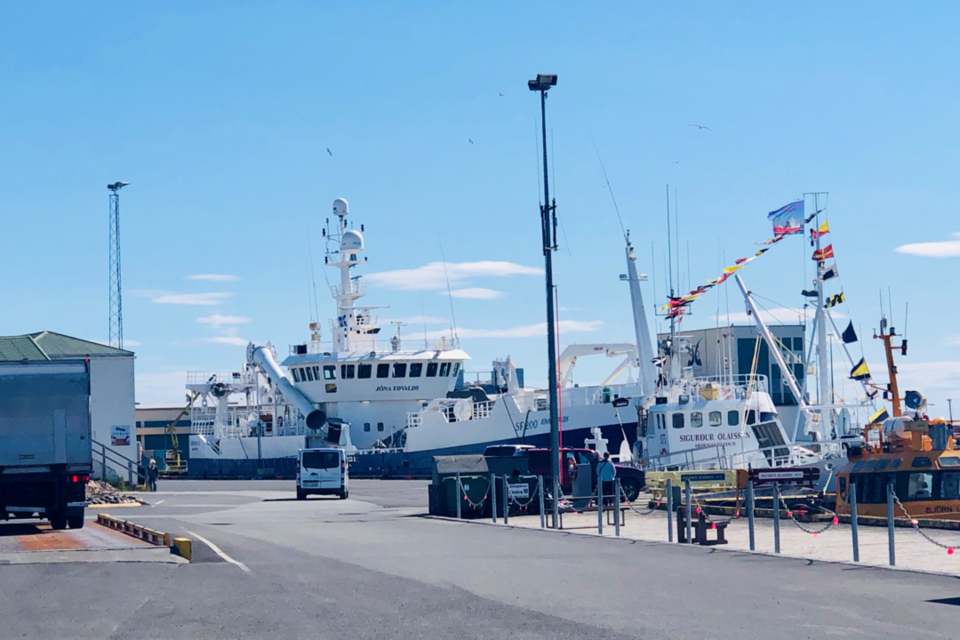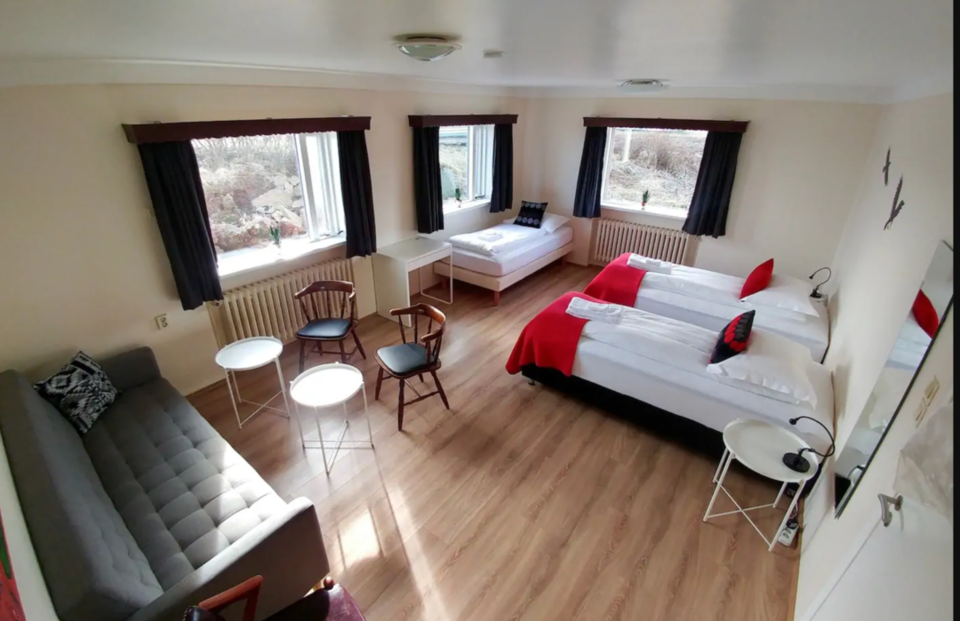 The apartment I stayed in Höfn put me in close proximity to all these destinations, plus it had an excellent view of the harbour. It was a lovely home and my host, Rakel, was an extremely friendly person. She herself lived on the first floor of the apartment and had two sons like me.
We quickly bonded over the shared joys and woes of motherhood. But after a while, the conversation shifted to our identities as women, who we were and how we ended up meeting here. For the first time, it dawned on me that I could be someone else entirely. I didn't need to talk about my family to continue a conversation. I could talk about other interests without feeling guilty and I was worthy of standing alone as a woman without having other labels attached to my identity. Rakel loved how I took time out to travel by myself and also suggested a few non-touristy places I should visit.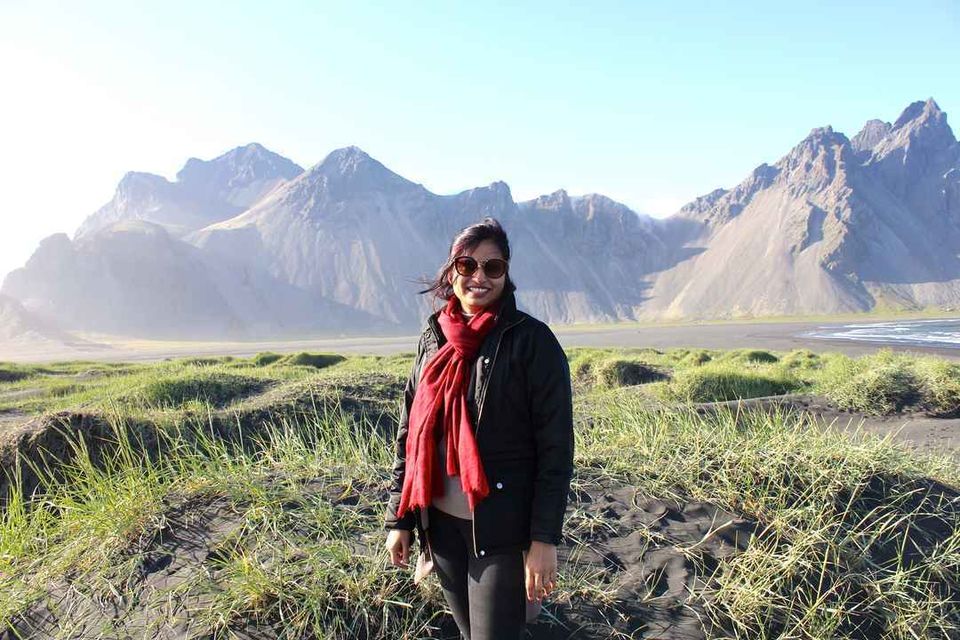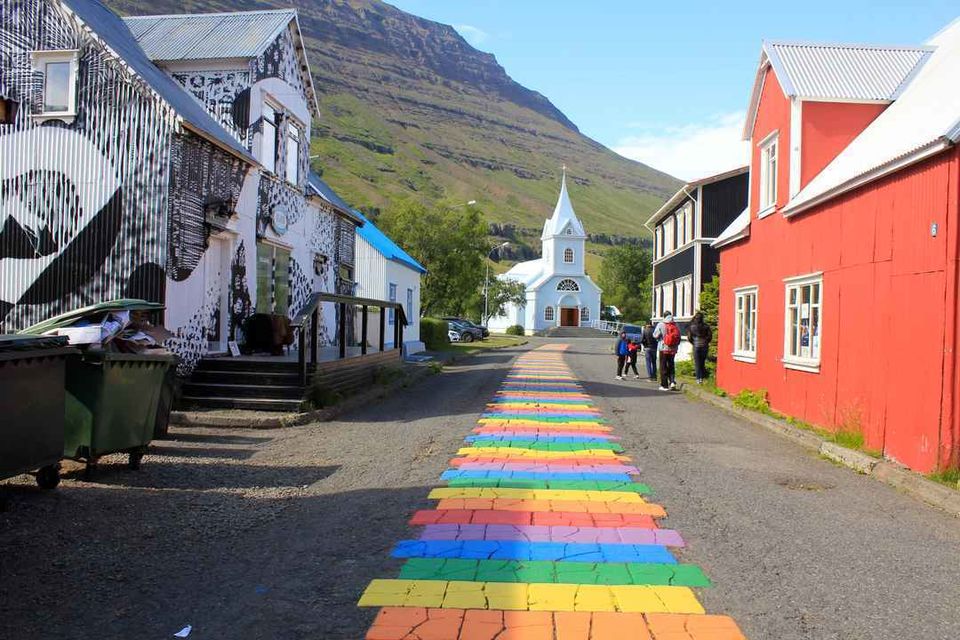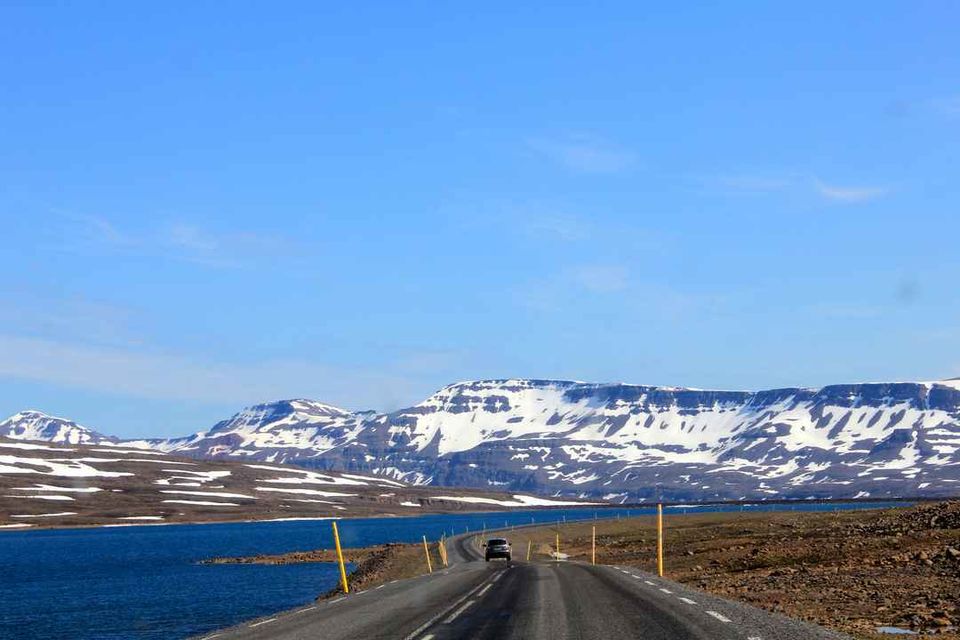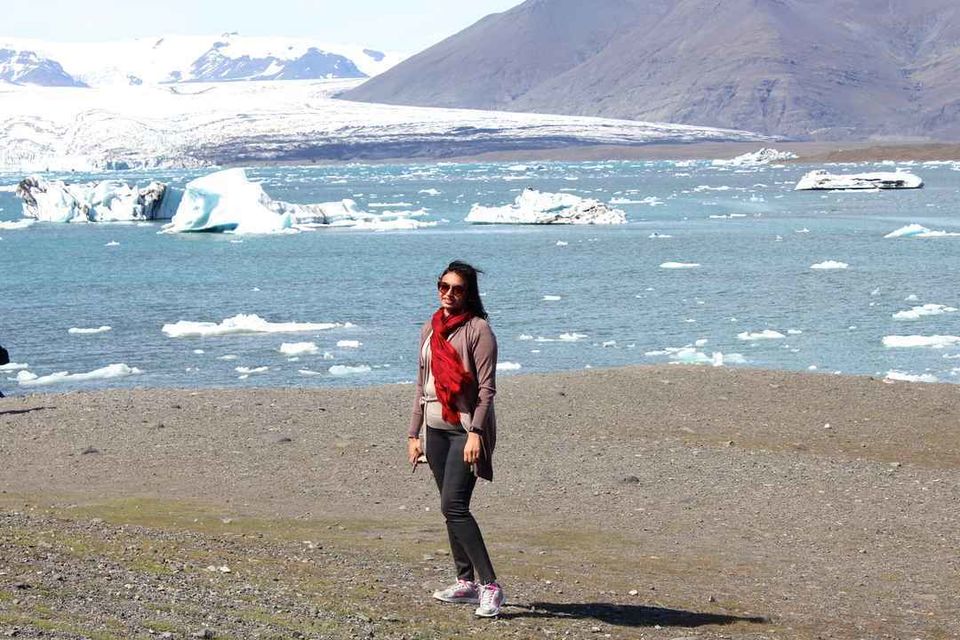 The next day after bidding Rakel goodbye, I headed to Vestrahorn as suggested by her. Vestrahorn is a stunning mountain in the Stokksnes peninsula where the Bollywood song Gerua was shot for the film Dilwale. It is as beautiful in reality as it seemed in the film.
For the rest of the day, I drove through the east fjords without too many stopovers but took a short detour to the small picturesque town of Seydisfjordur, which is known for its rainbow-colored streets. From Seydisfjordur I made my way to the town of Akureyri, where my next Airbnb was situated.
The house here was one of the most technologically advanced and luxurious houses that I've ever had a chance to witness. It stood in the middle of nowhere, in its own private natural setting. Sitting in the hot tub and enjoying the view of the mountains is how I spent the remainder of my days in Iceland.
As my trip came to an end, I tried to find deeper meaning in the antics of nature. As the weather changed from sunny to cloudy to icy, I found my own rhythm of change. The land of ice and fire had made me experience a different side of myself, and melted my heart for reasons that will only ever be mine. At last I had learnt to be by myself and enjoy my own company.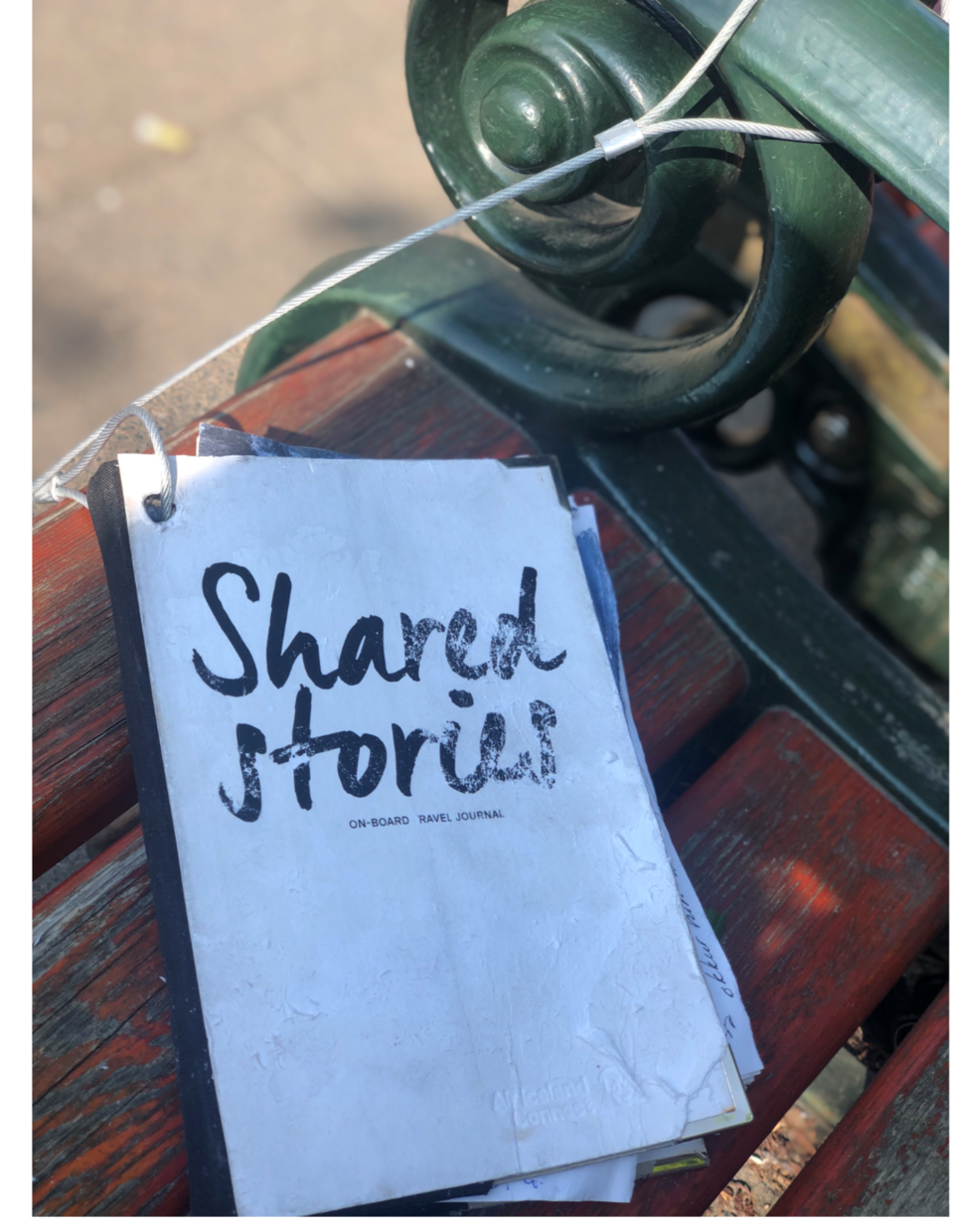 I came back a different person – more confident and fully energised, and ready to engage with my family again with renewed enthusiasm. Taking this trip was one of the best things I could have done for myself, and the Airbnbs I had booked only added to my travel experience. I now plan to take a vacation just by myself every year. I feel that as mothers and wives, us women play so many different roles, trying to deliver our best. It's only fair that we get a little time to spread our wings as well.
Love staying in Airbnbs while you travel? Tell us why you Airbnb in the comment section below! You can also blog about your experience on Tripoto here.
In association with Airbnb.