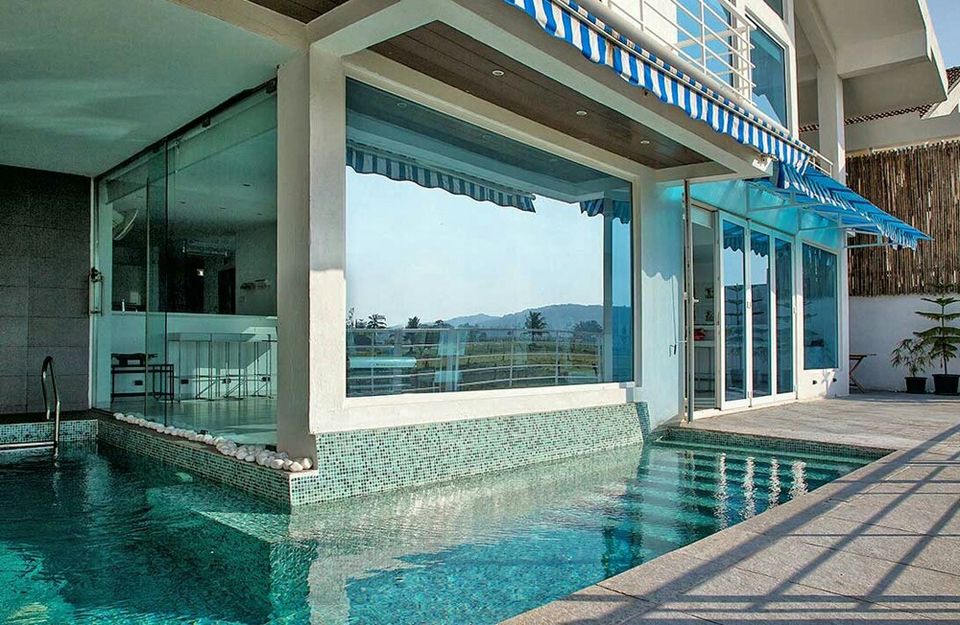 We were thinking of a beach destination for our holiday in India and the first place that grabbed our attention was Goa. Pictures of sun kissed beaches, long stretch of glistening sand, glittering casinos, pubs, bars and restaurants alongside the waters of the Arabian sea crossed our minds and we were all set with the destination.
Now, comes the crucial part of our trip as we had to find a good villa for our accommodation. We planned to travel with our family of four couples and 3 young children. We were looking forward for a private pool luxury villa to safeguard our privacy. As usual me being a vivid Internet user started research on the beautiful, magnificent villas in North Goa. I was lucky to land on www.luxurystays.in, a dedicated website for luxury villas anywhere in North Goa. The website being user friendly I happened to find 4 bedroom villas with ease. They had numerous villas ranging from Portuguese style to Contemporary, beach facing villas to beach villas and more. I was particularly attracted with Villa Cinnamon -4 bedrooms located in Nerul, Candolim.
I connected with them on watsapp and was surprised with the instant response. So, after all the discussions with the family members we booked Villa Cinnamon for our stay in Goa for three nights during January.
The day of our travel arrived and we were excited beyond limits. Thankfully, the luxurystays team had also arranged for an airport transfer to the villa at extra costs and we were saved the hazzle of having to look around for the villa. We reached the villa safely and were eager to explore the surroundings. Overlooking the mesmerizing paddy fields our villa was amid two other similar looking private villas. Young and old alike in our family were particularly carried away by the color changing private pool that is grey in color in the mornings and blue in the evenings. The entire villa was artistically done with beautiful accents and excellent furnishings. The living room was spacious with comfy seaters good for all of us to socialize. There was a fully equipped kitchen with dining so you can self-cook while we chose a chef at extra costs to satisfy our taste buds.
Each one of the four bedrooms came with en-suite washrooms, toiletries, beds and others. There was a powder room on the ground floor for extra convenience. All the rooms were air-conditioned and we had the assistance of housekeeping, security and caretaker. The caretaker of the villa was supportive always and took that long leg to make us comfortable. Our three nights stay at the villa turned out to be a splendid experience that will be cherished forever.
I strongly recommend your stay with www.luxurystays.in as they were professional and offer excellent service. The manager was courteous the caretaker boy Manoj was good who would never say no to any of our needs and it was a perfectly managed place were cleanliness and hygiene was given utmost importance. The manager would guide us with places to visit and organized self-driven cars for us. We got a few casino and restaurant discount coupons as well when we stayed with them. Thanks and highly recommend.