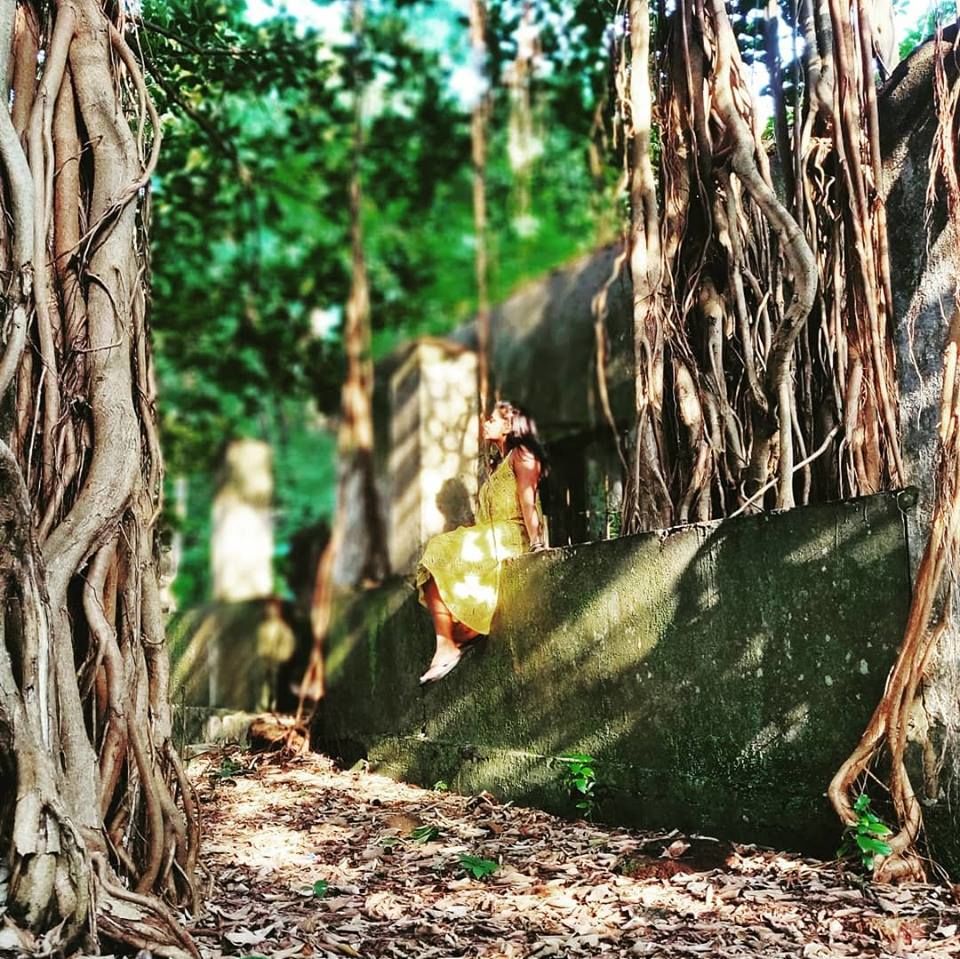 Once in a while you need to pack bags, get your girls and go on a road trip. Yeah.. yeah.. nice saying but all these things are practically impossible when your friends are married, Living in a different cities, having kids, family, jobs and other stuff in their lives. So Goa plan was next to impossible for us. But when it our their best friend's bachelorette, everyone's answer was "Hell Yes".
We 7 girls decided to go to South Goa for my friends bachelorette. "South Goa" because we heard its so beautiful, uncommercialized and serene. Later we realized beautiful was just not the right word.
We preferred bus from Pune as it was matching our office timings. Ticket cost was around 1400 each and was worth it (for me being Anti-Bus person). It's about 10 hours journey from Pune but we reached late because of some accident and traffic jam in between. I'll suggest, plan to reach early so that you can utilize whole day.
Commute options for South Goa:
Nearest Bus stop: Madgaon
Nearest Railway station: Madgaon Junction
Nearest Airport: Dabolim Airport or Goa Airport (GOI)
By Road: Goa road trip is most recommended one via Mumbai Goa Highway.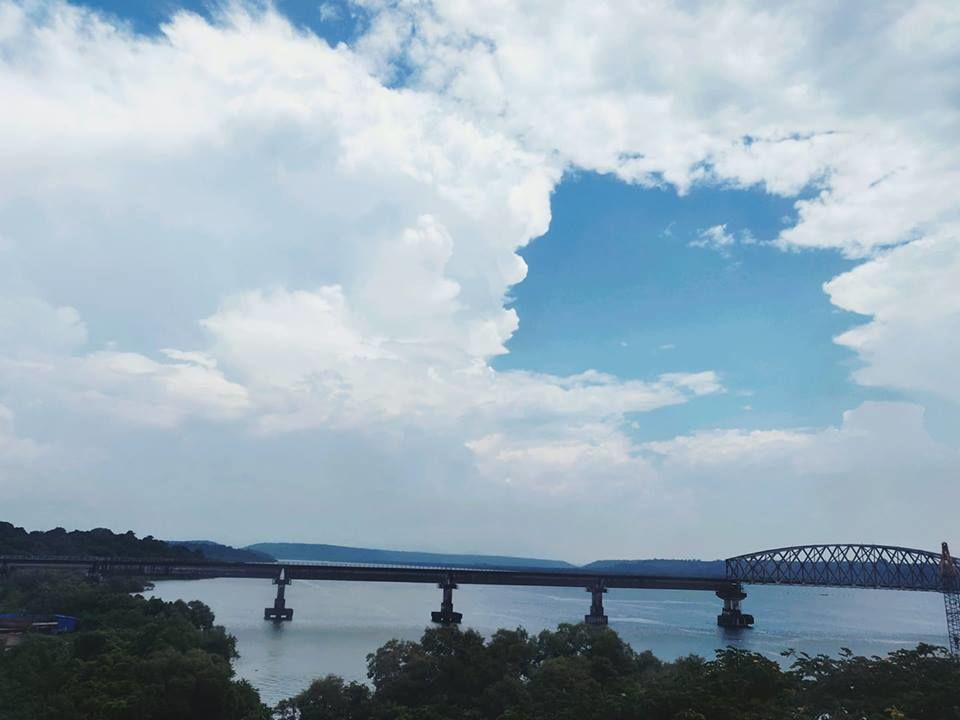 Finally we reached Madgaon, we were exhausted by that time. It was all cloudy in Madgaon. We took auto for Cavalossim (charged us 400 Rs). We were not even done loading our luggage to the autos and it started raining. View was something like this.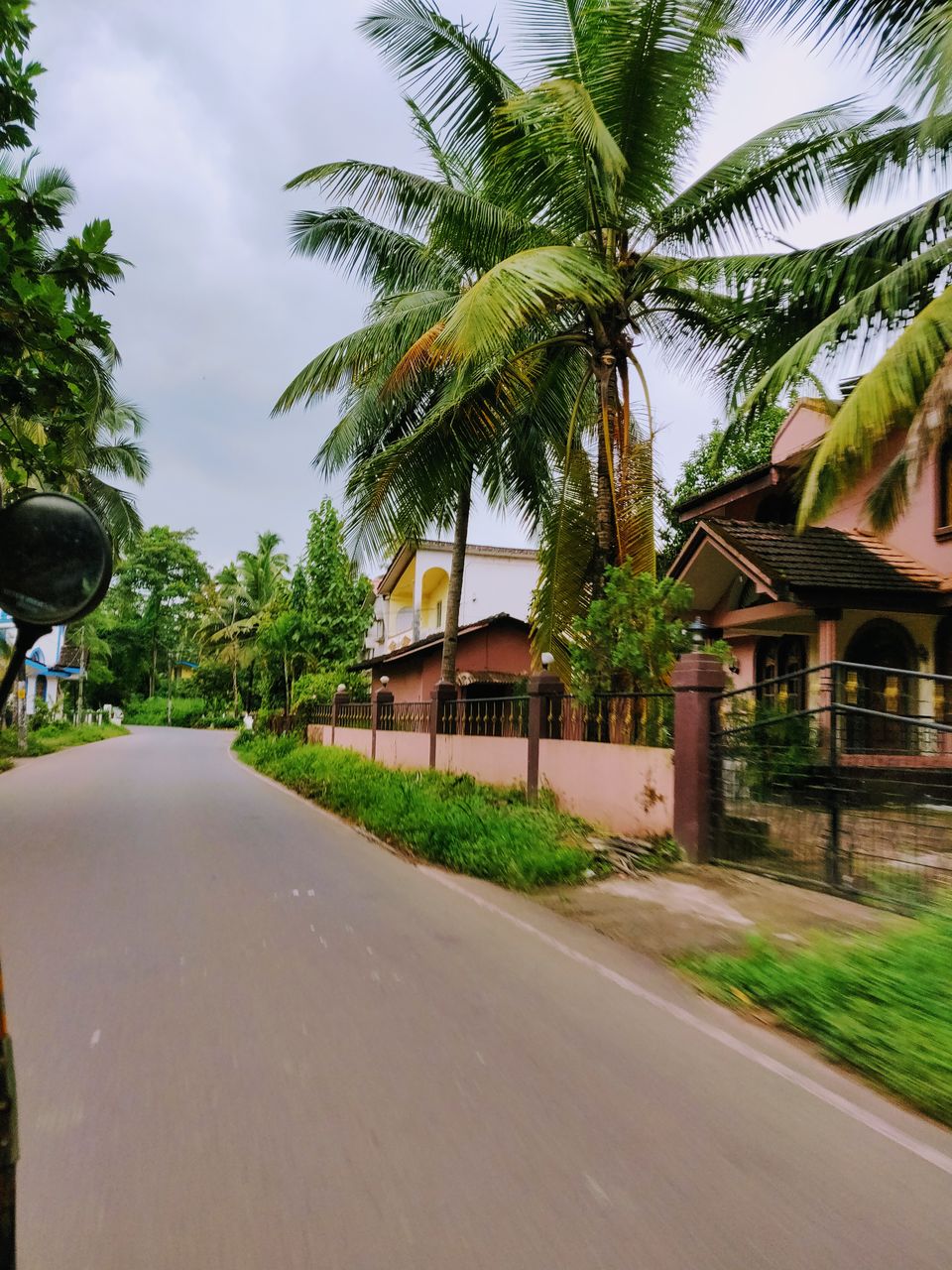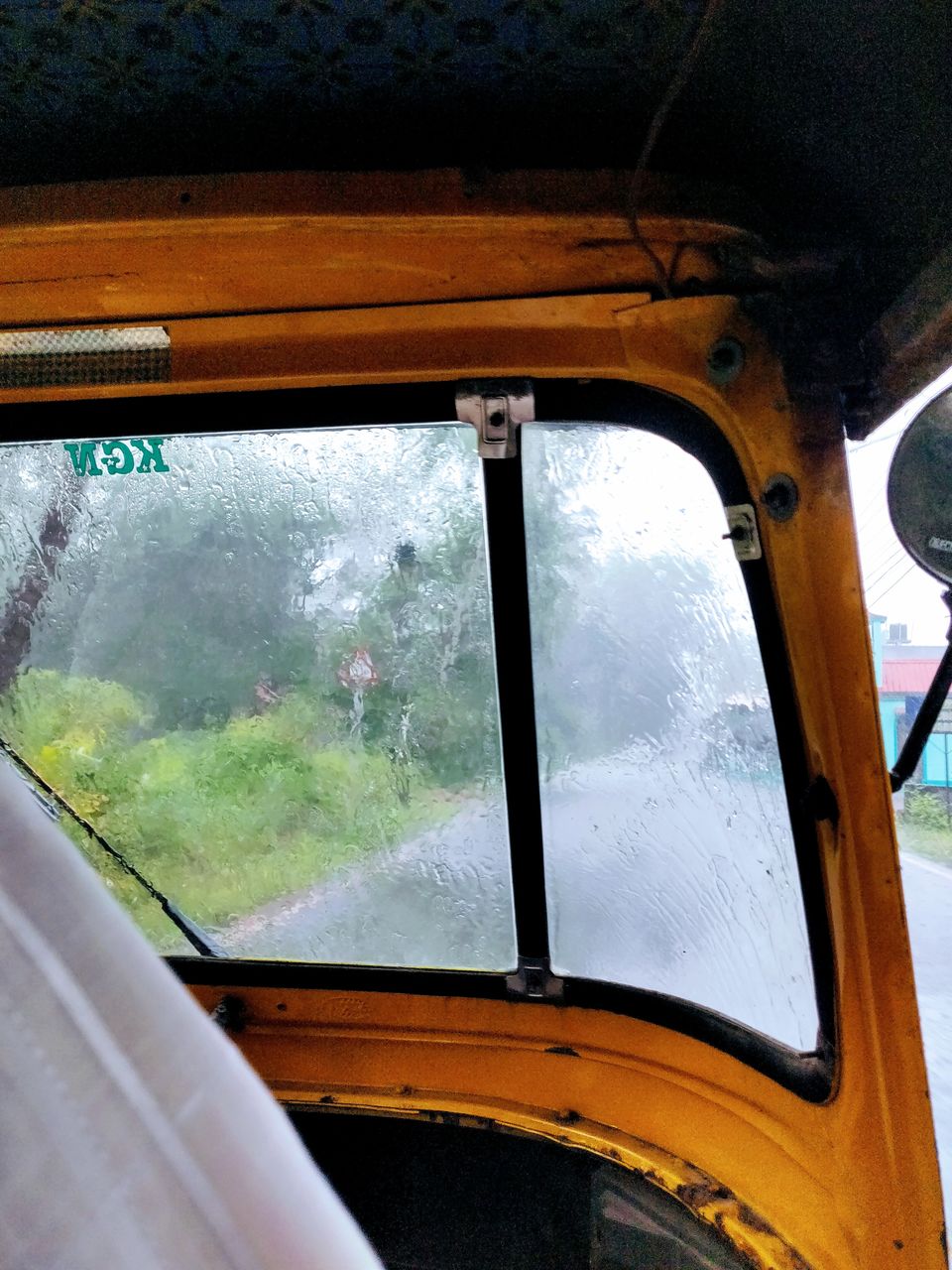 I was mesmerized as I was watching the trailer of whatever heard or imagined about this place, and was really excited to see rest of it. Empty and clean beaches, beautiful roads, lots of greenery, picturesque villas and bungalows and monsoon rain.
We finally reached at Villa "Luisa By The Sea" which we booked from airbnb for 6500 per day. It was a cozy 3BHK villa. The highlight of it was backwaters and garden behind it. We got refreshed because of rain we got on the way and all our tiredness was gone as we entered the villa.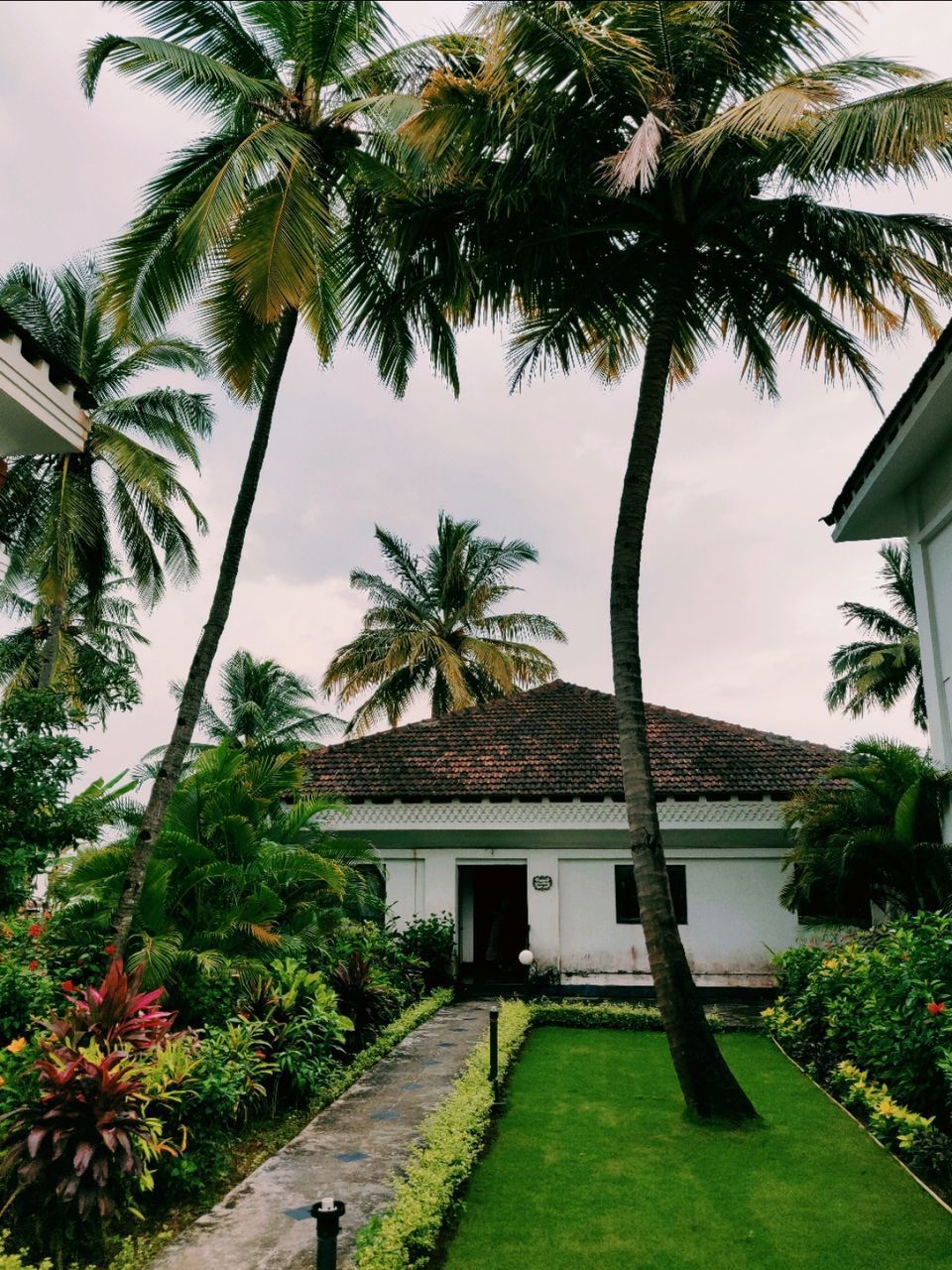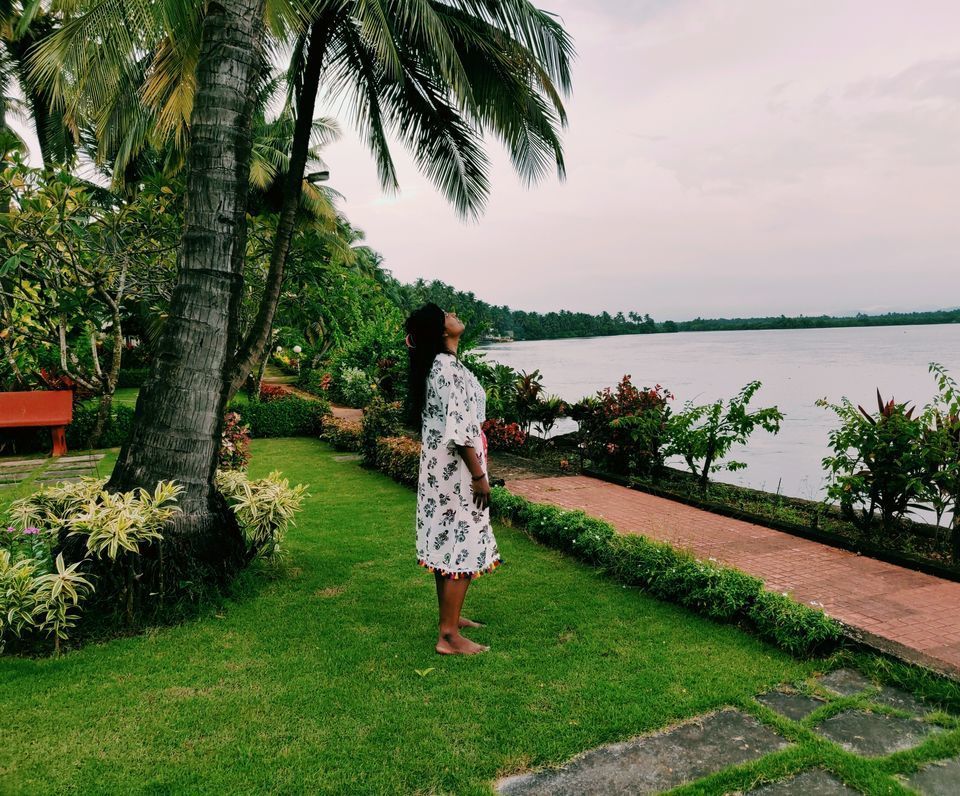 We got freshen up, had lunch which we ordered from the Kinara hotel suggested by our villa care taker. Had yummy Murg Musallam sitting in our backyard. Lunch costed us 1080 Rs including veg, non-veg lunch for 7 people which was worth the value.
By the time we had lunch it was already 4 pm so we ran to the beach.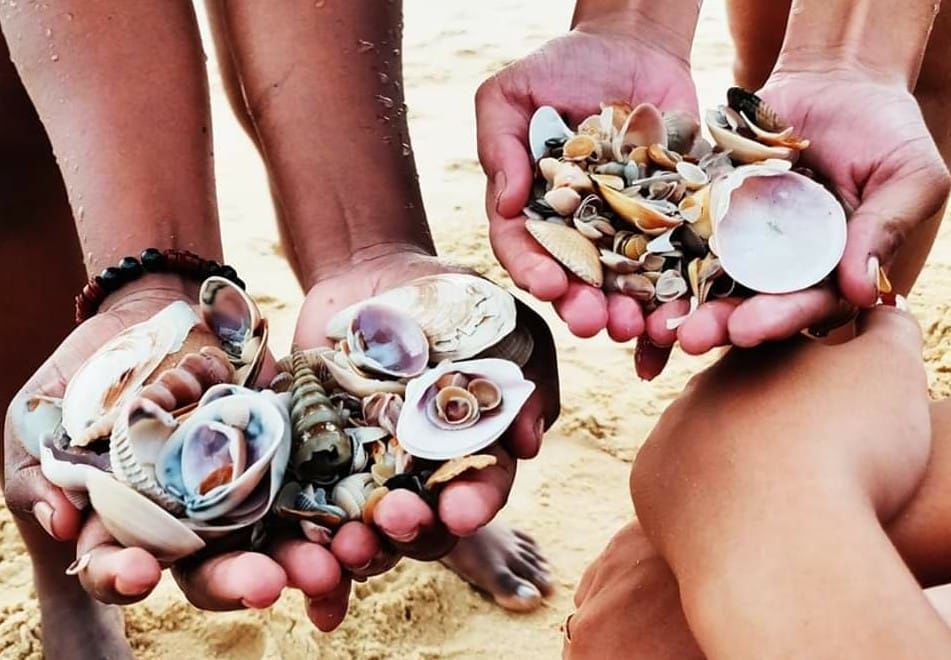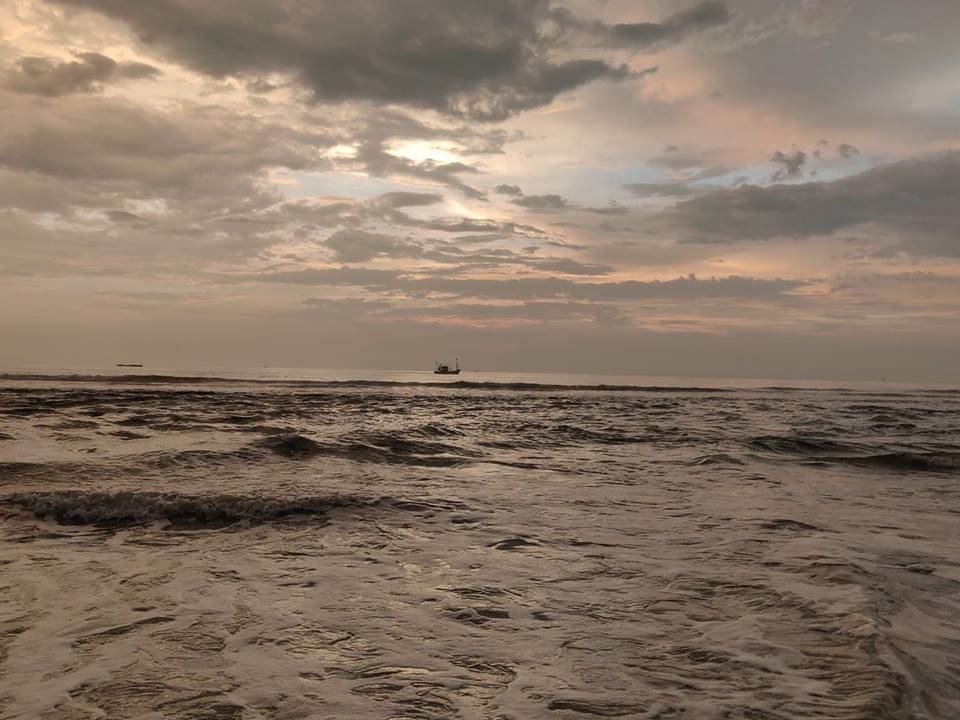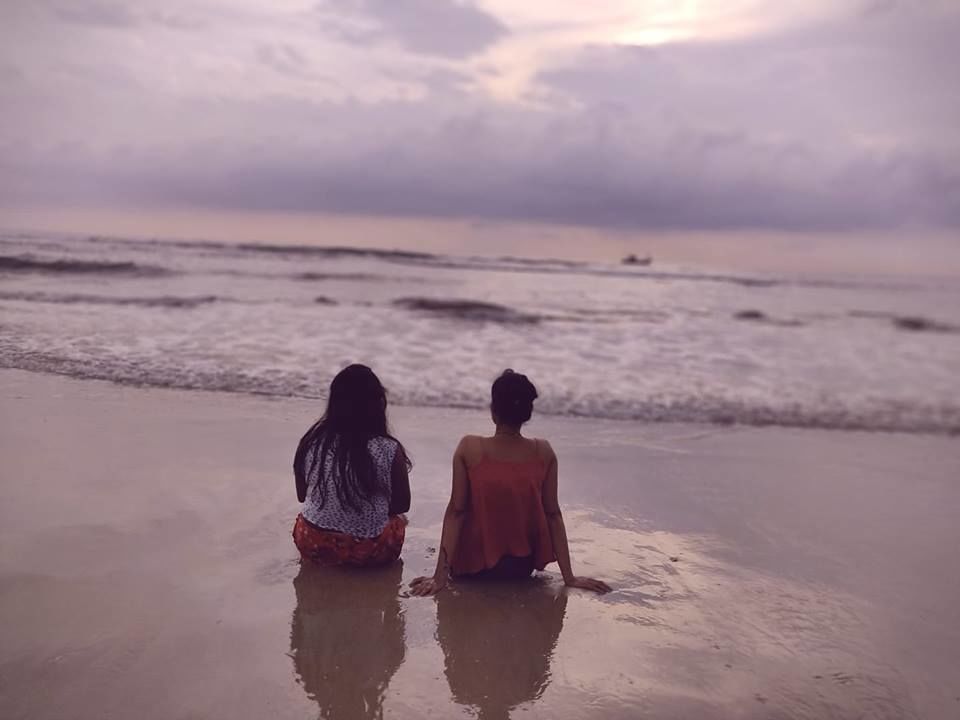 Same night, we had bachelor's party to plan, You won't find any cake shop in Cavelossim. So there was Novotel we went there and begged them to bake a cake for us (As their chef was very busy). We didn't had much choice so I asked for chocolate cake which costed us 900 Rs for 1 KG cake (Which was one of most the yummiest cake we had till now and 7 of us finished in just half an hour). We also picked up some stuff for party from the only supermarket available nearby.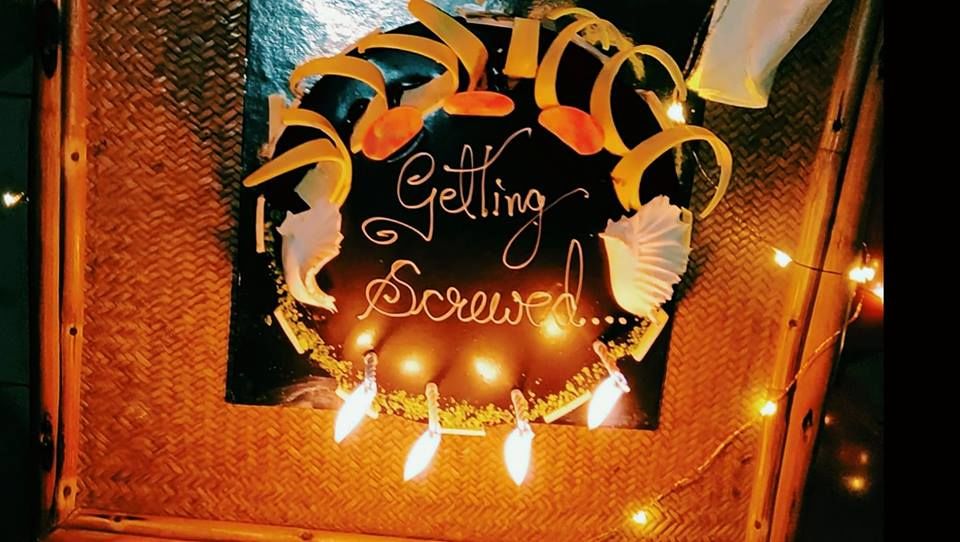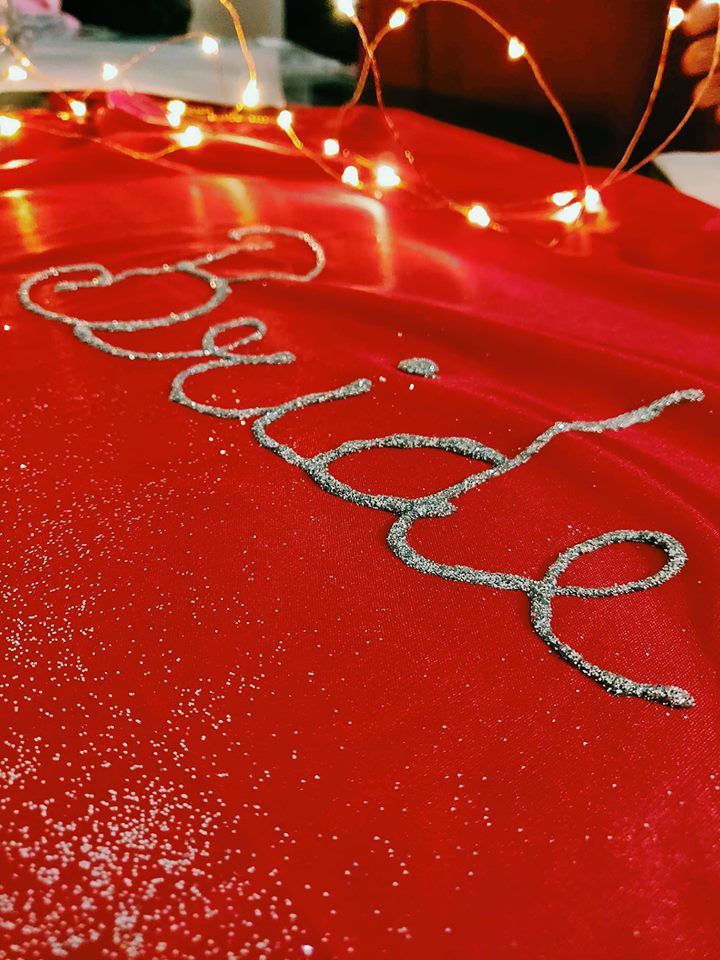 Got dressed up and partied. A friend of mine had planned amazing games which made us connect to each other as some of us were meeting after years. We got to know some nicest, funniest and great things about each other (and specifically about the bride to be). The night was great fun.
Day 2 was the lazy day as we partied till late yesterday night. After breakfast we had a photo session for the would be bride and her bridesmaids. We showed our photography skills, thankfully end result was satisfying for her.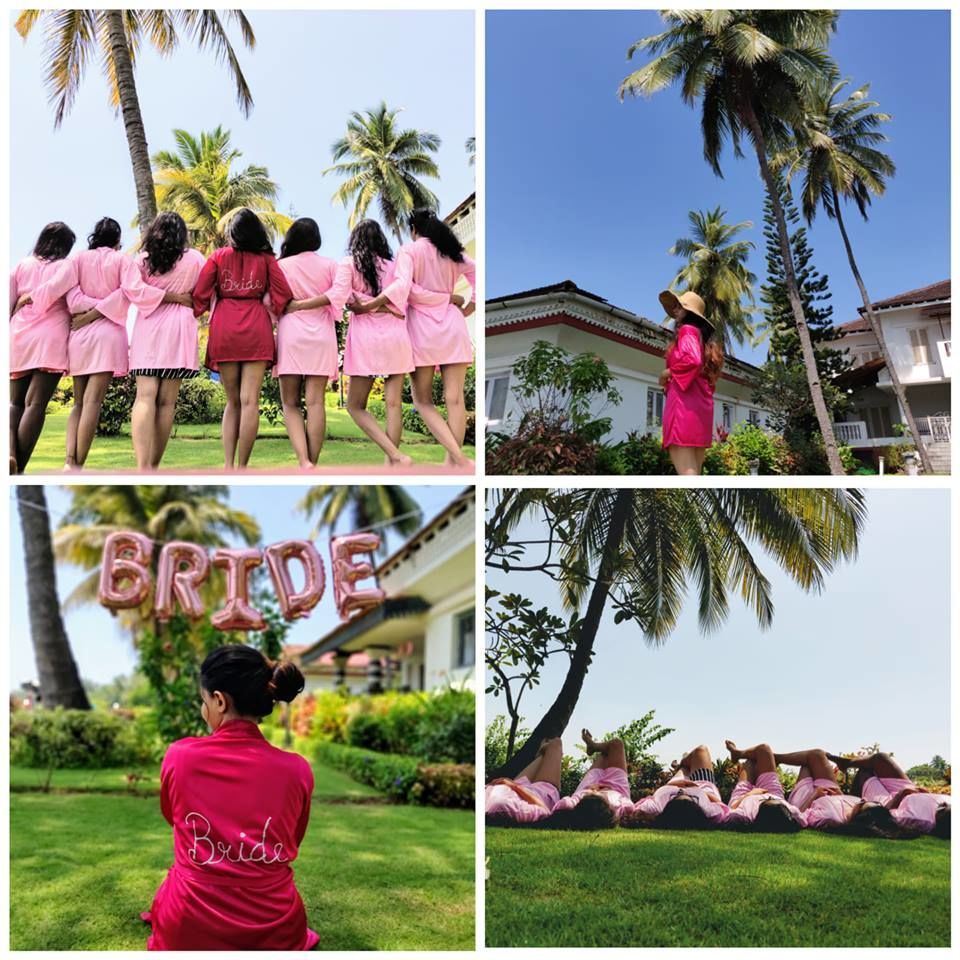 By the time of lunch we hired a 8 sitter cab for sight seeing luckily we met the driver in Cavalossim and finalized the deal in just 2100 Rs. Today's lunch we did at The Fisherman's Wharf which was suggested by our driver. If you visit Cavalossim, I would recommend to visit this place it's specialty is sea food but overall we enjoyed everything (except soup).
Places we visited were as follows:
Holy cross chapel Baradi, Velim
The term chapel usually refers to a Christian place of prayer and worship that is attached to a larger, often nonreligious institution or that is considered an extension of a primary religious institution. View from Baradi chapel.
Cabo de Rama Fort
Located in Canacona taluka Cabo da Rama - Cape Rama, takes its name from Rama, the hero of the Hindu epic Ramayana, who, along with his wife Sita holed up here during his exile from Ayodhya. The promontory was crowned by a fort centuries before the Portuguese cruised in and wrested it from the local Hindu rulers in 1763.
Own transport has to be arranged to reach the fort.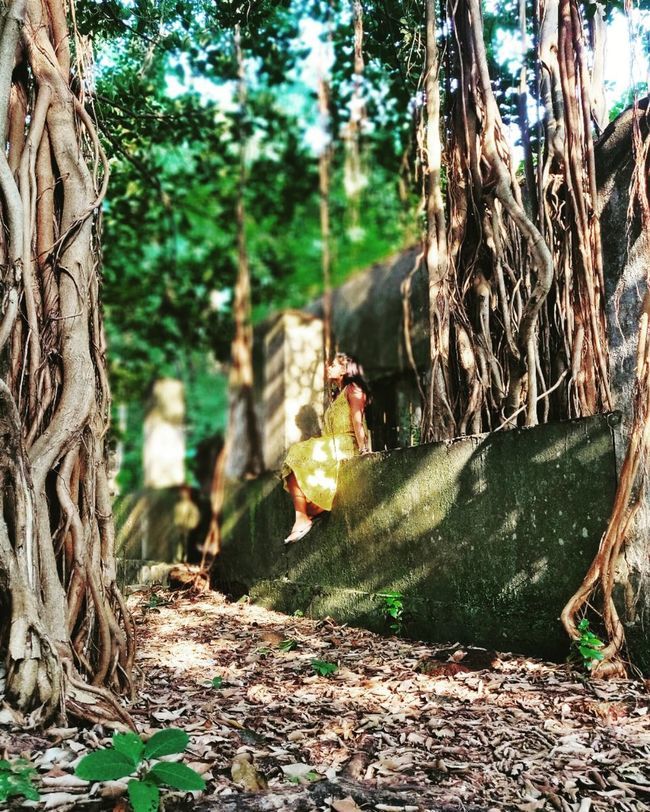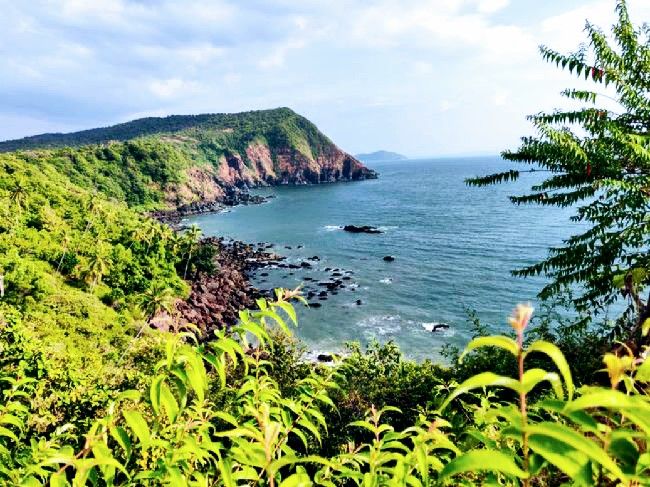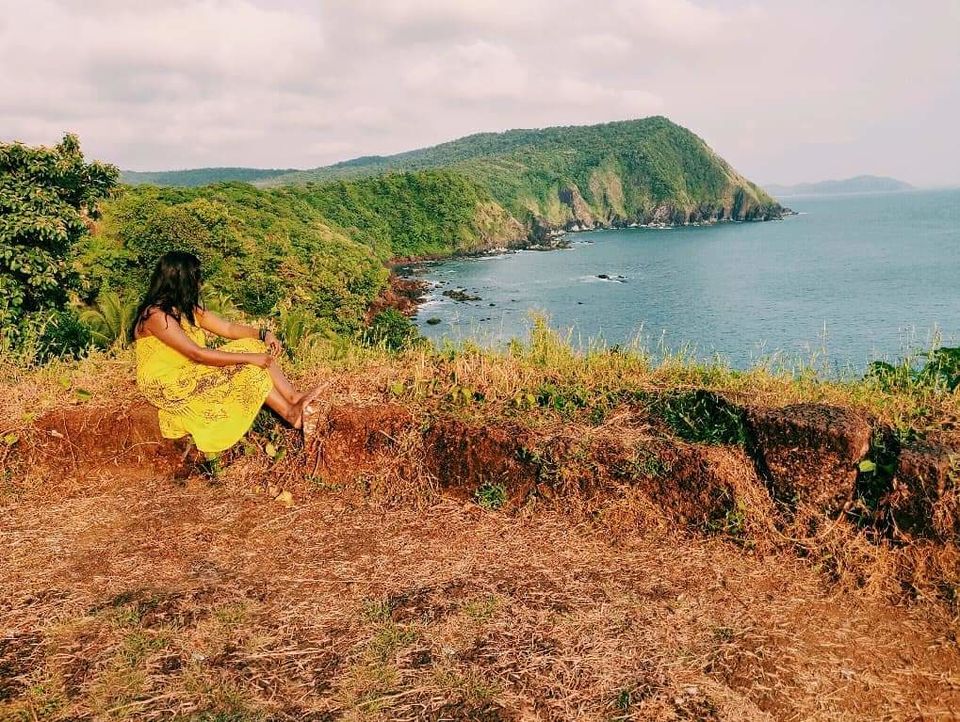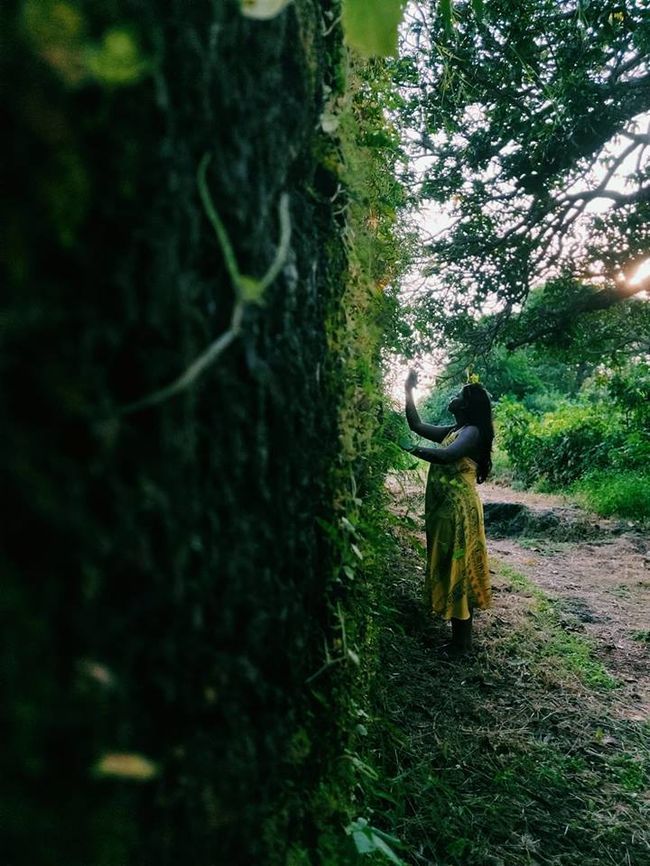 Canacona Beach
The beach was empty but we left early as we had to see sunset at Palolem Beach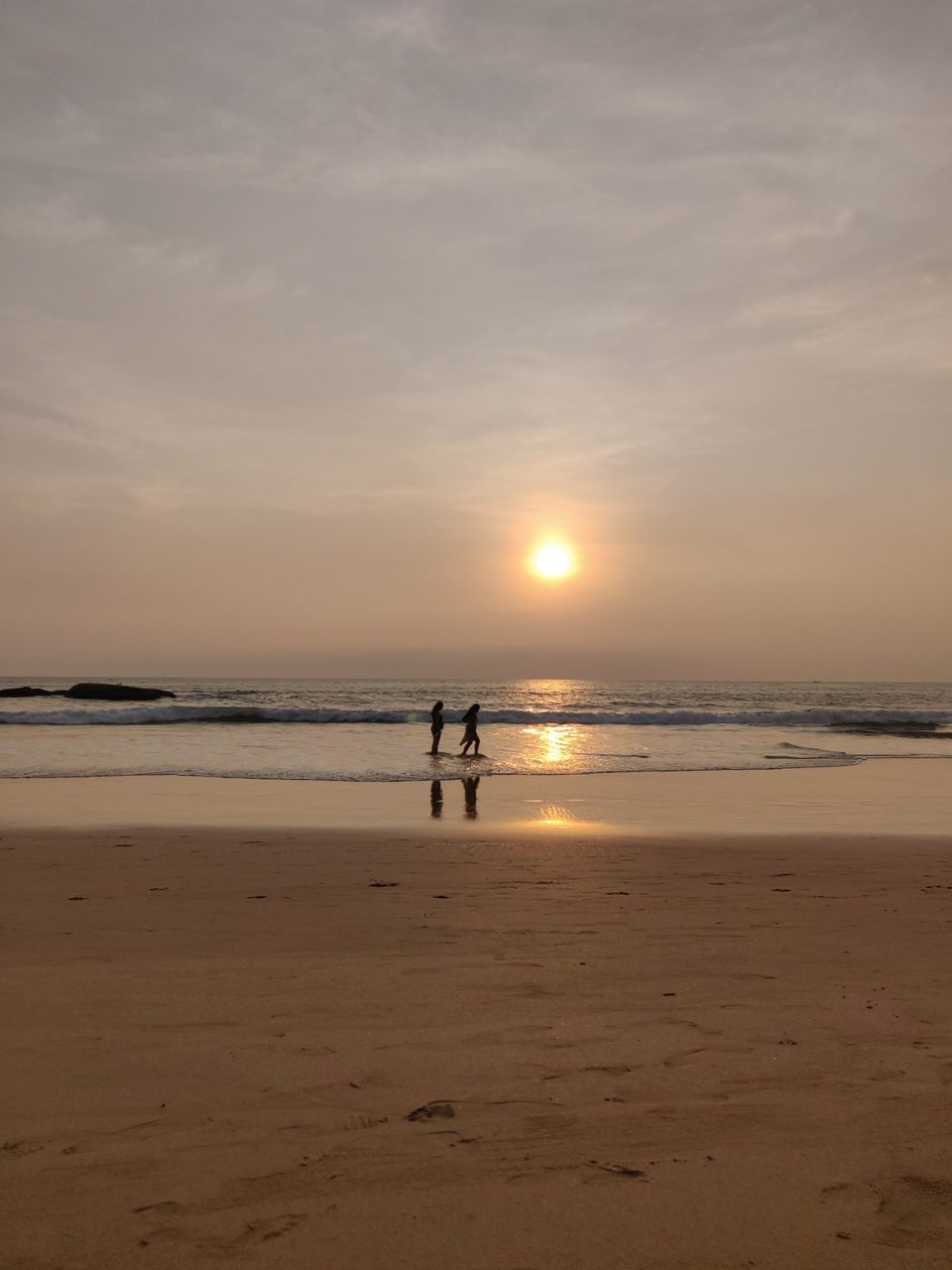 Palolem Beach
Palolem is one of the most beautiful beach I have ever been to. There were so many shades in sky. South Goa is just the right place for peace of mind and some relax time.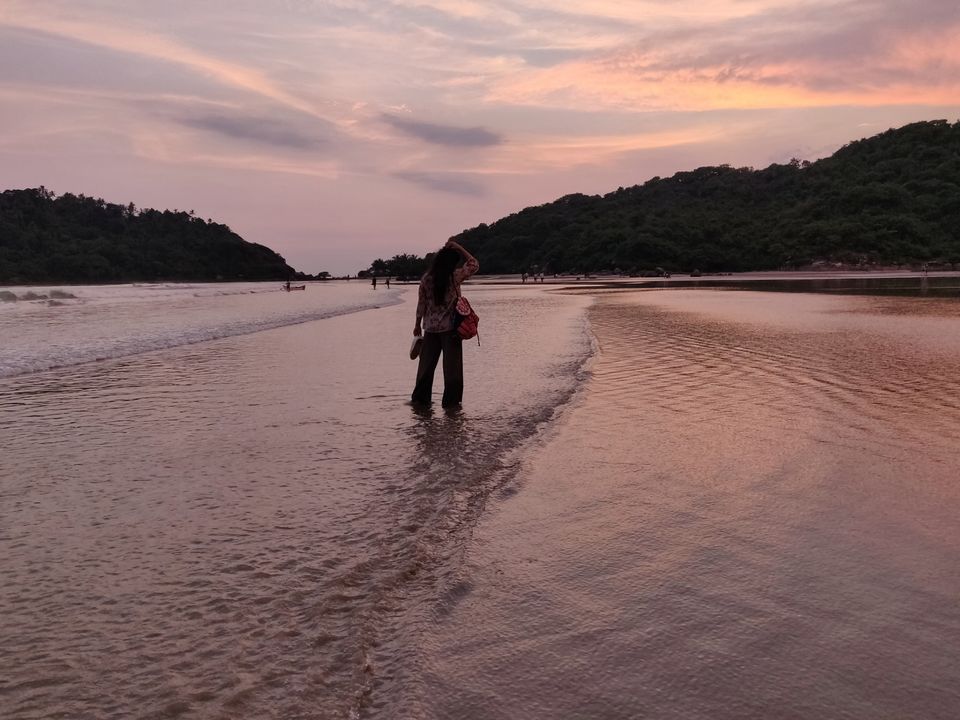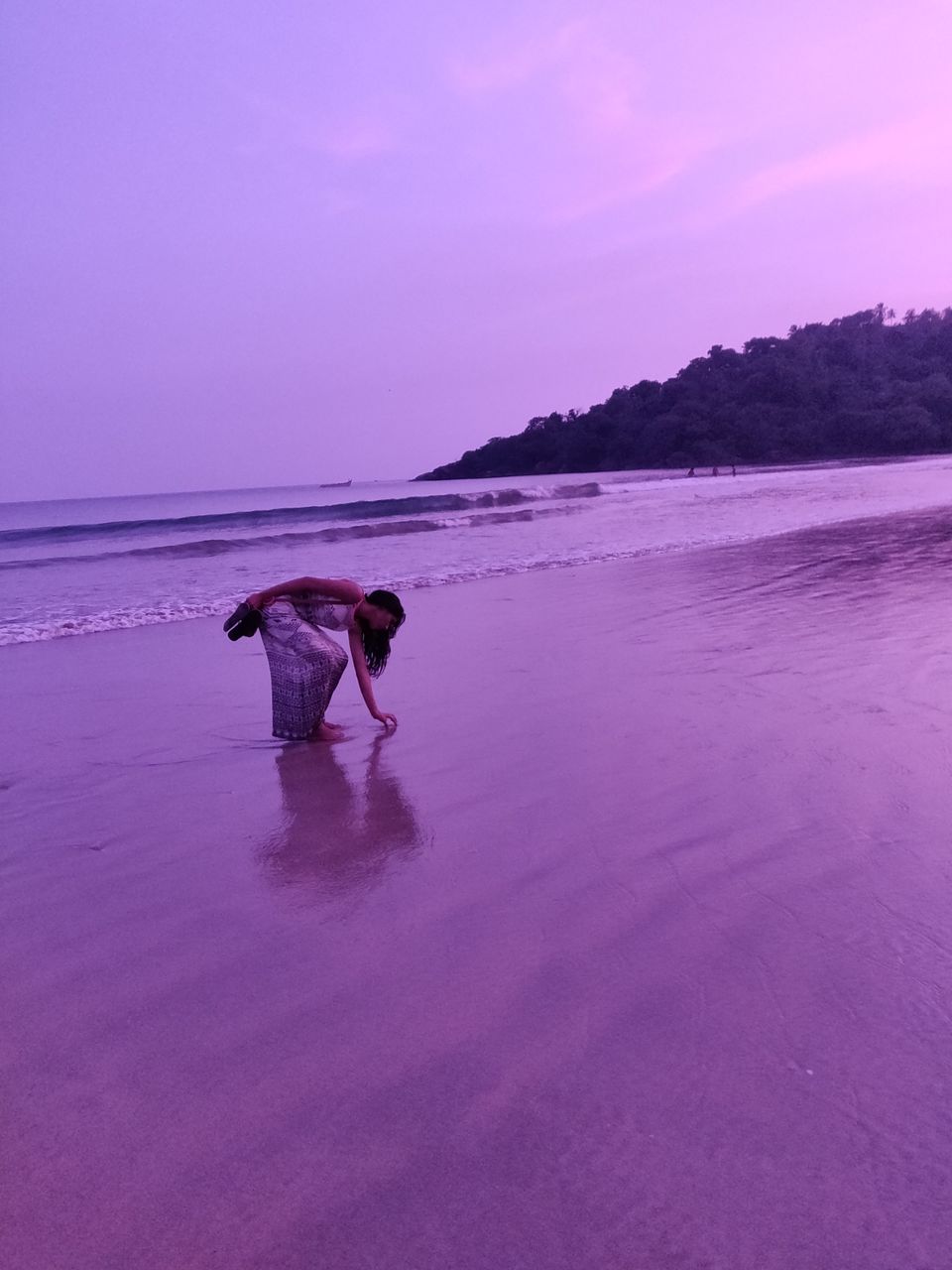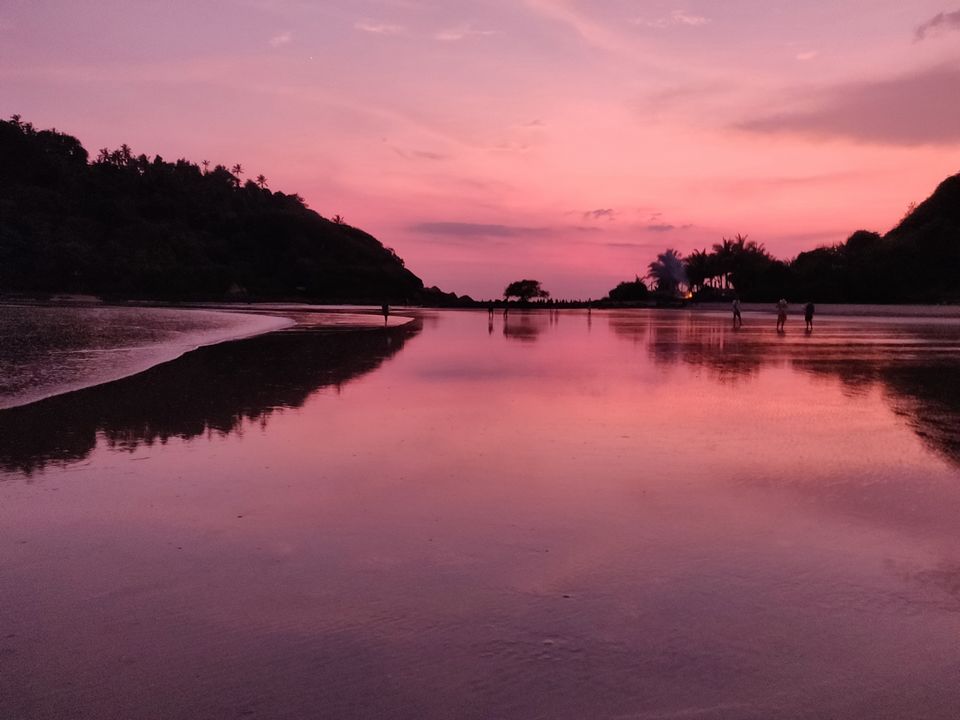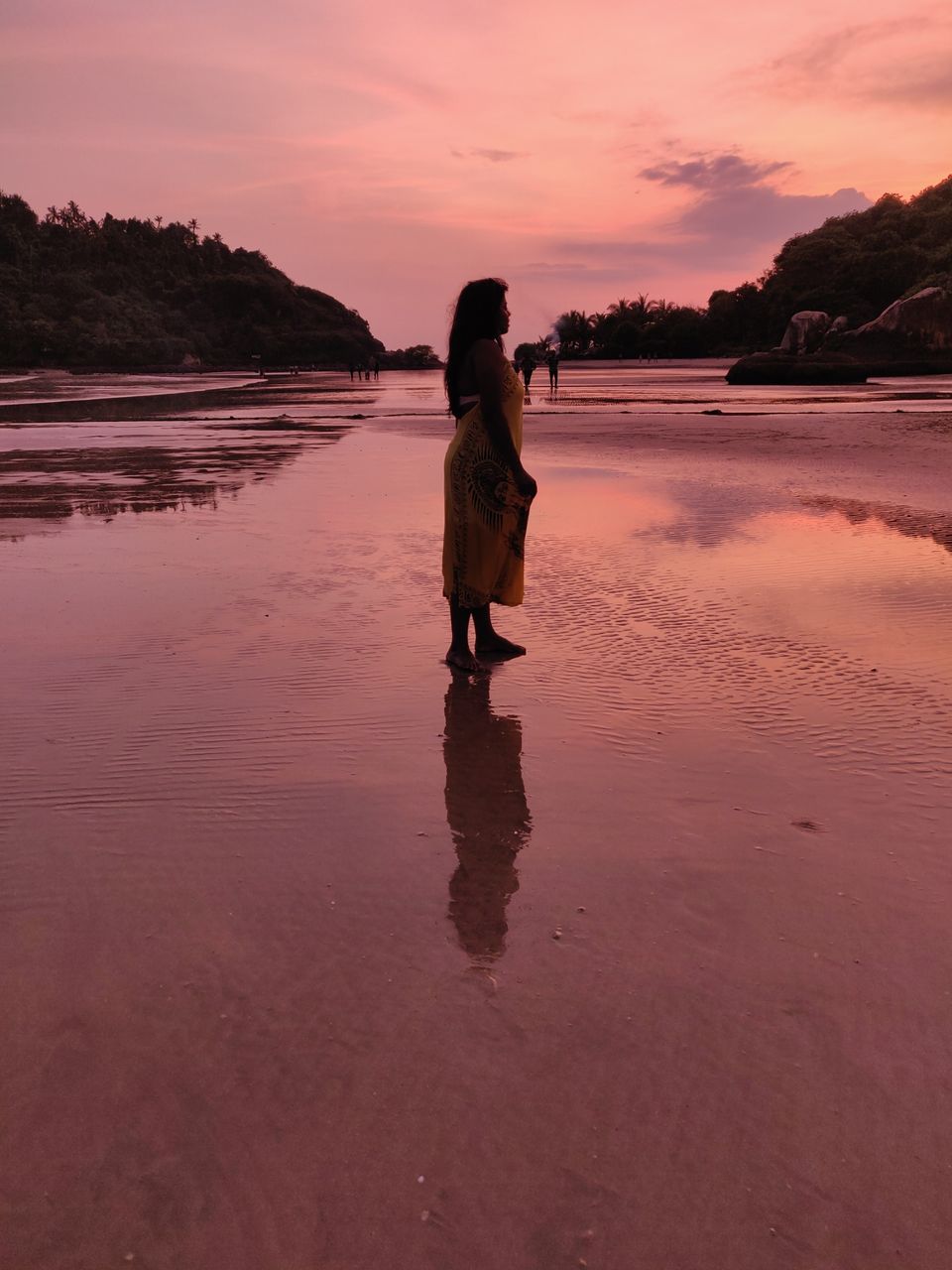 Our house was so cozy that we didn't feel like going anywhere tonight as well. We had candle light dinner in backyard. We were chatting till late. I was surprised listening how much efforts and arrangements the girls had to make for coming to this trip, particularly the one with kid. Some of us who were singles received so much gyan from all committed and married ones.
This was our last day in Goa, we woke up early to see sunset. Had green tea sitting along the backwaters. (Morning green tea together is kind of our tradition.)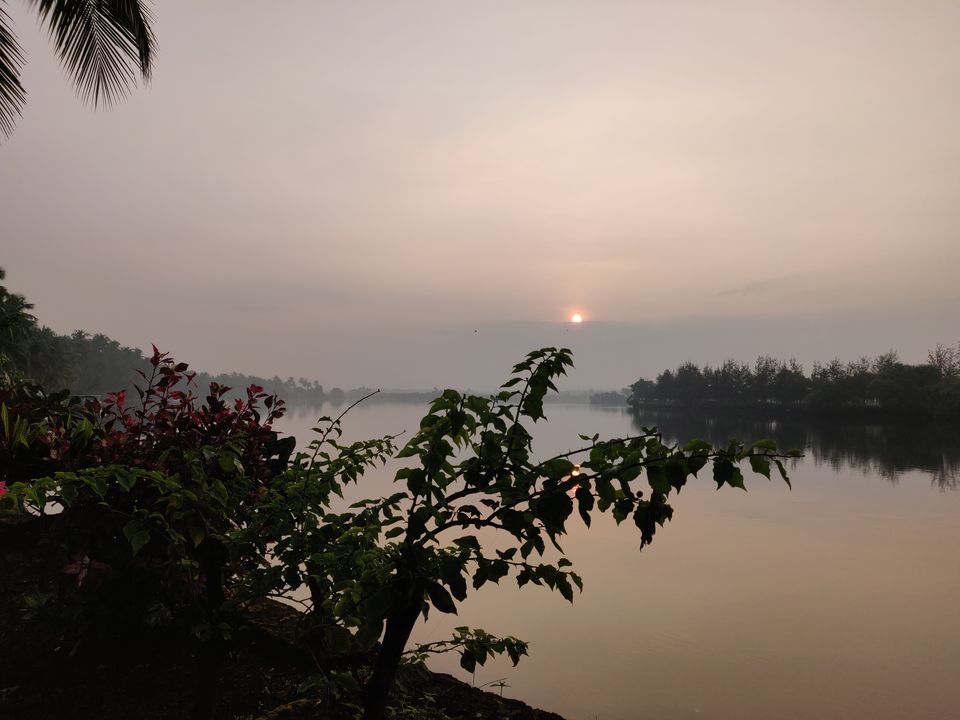 We went to beach for the last time, there was hardly anyone as it was early morning. We played with waves, built a house with sea shells, played with puppies we found on the beach.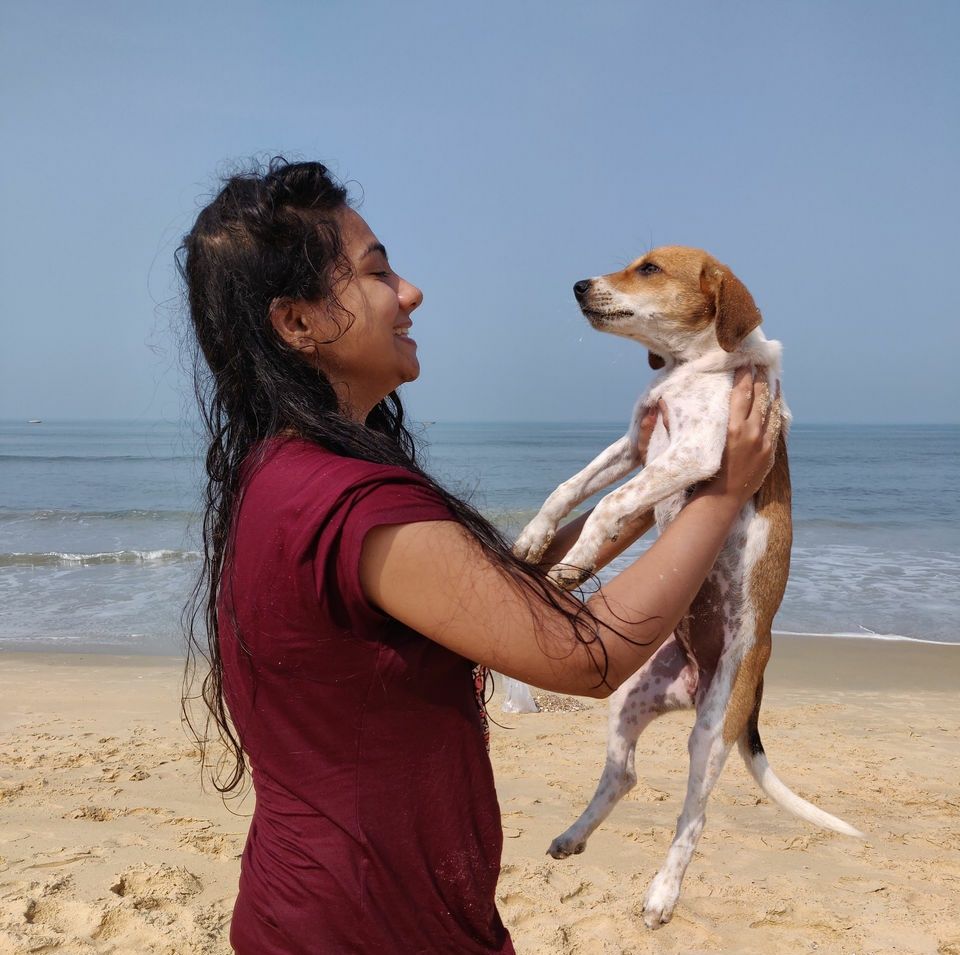 We were starving when we came back. So Sadiya a friend of mine, a blogger and a really good cook made me yummy cheese omelet (Couldn't click photo as I was too desperate to eat), as we had fully functional kitchen and we did some shopping for breakfast. Watched horror movie in afternoon after lunch (Movie name was "Friend Request" ). Anyways horror movie with friends always becomes the comedy one.
By 4 pm in evening weather was so cloudy.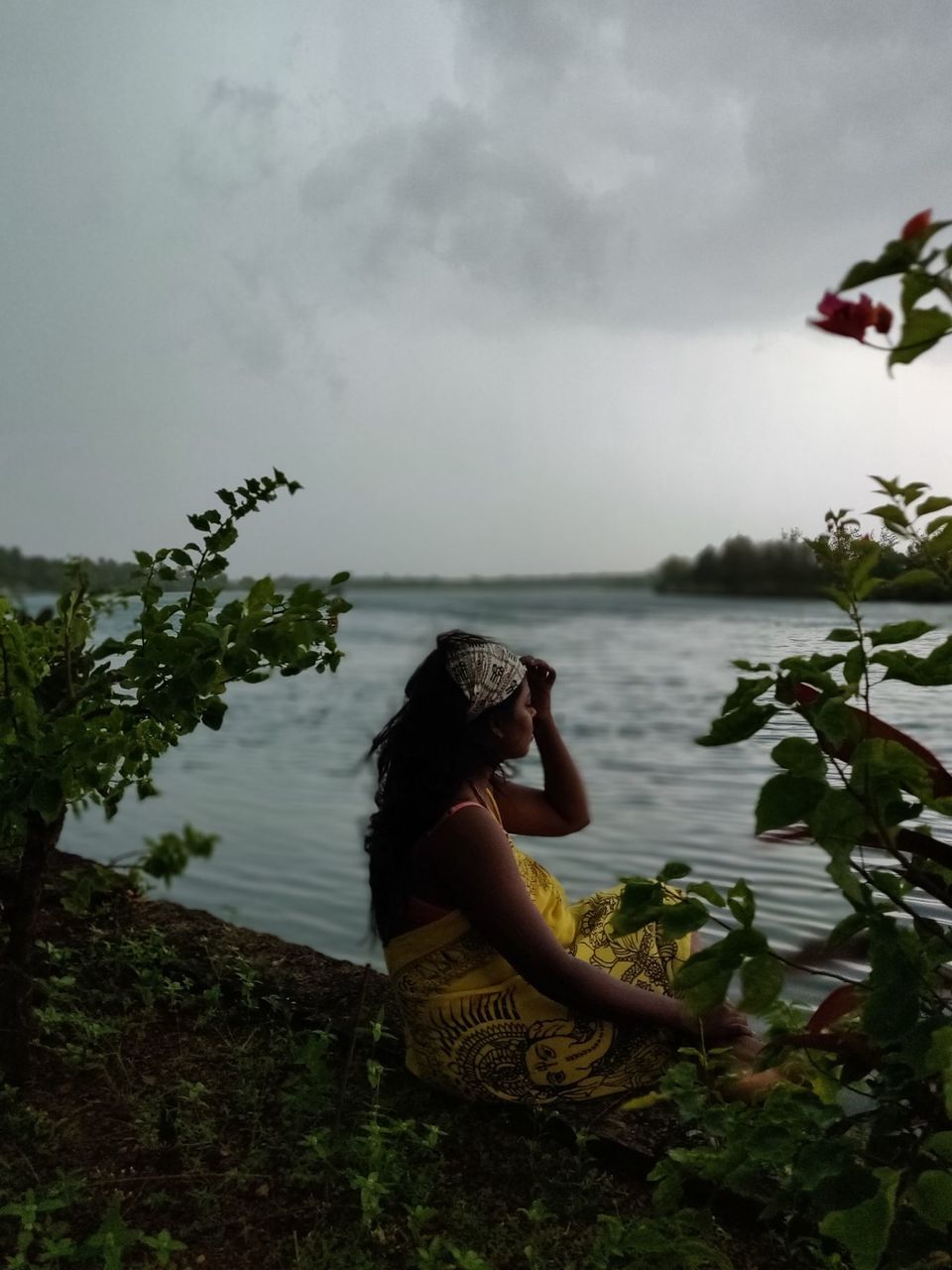 It rained so heavily there that we got scared as we were first time experiencing Goa rain. We clicked many photos in rain as well.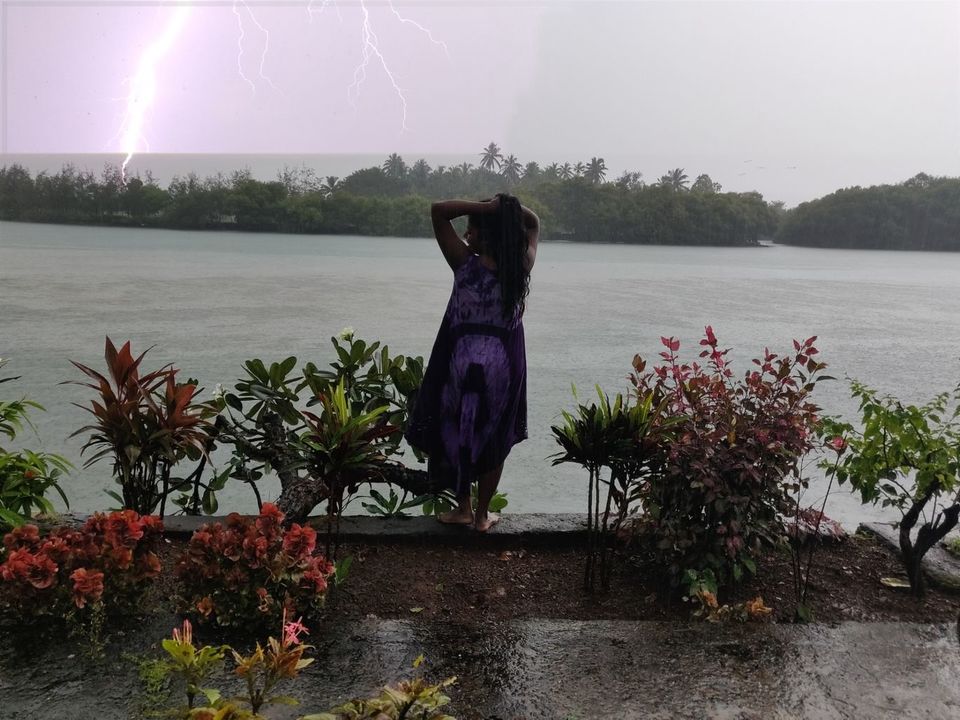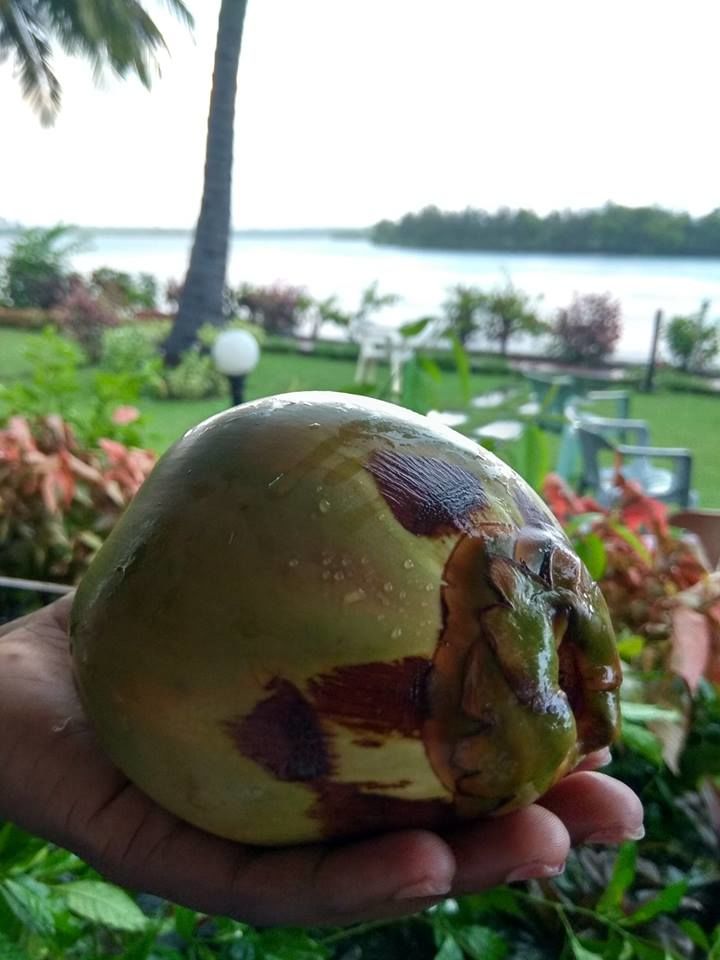 Due to bad weather our caretaker gave us permission to stay till 7. After rain sky was clear and we again sat outside for time pass and played games, sang, danced.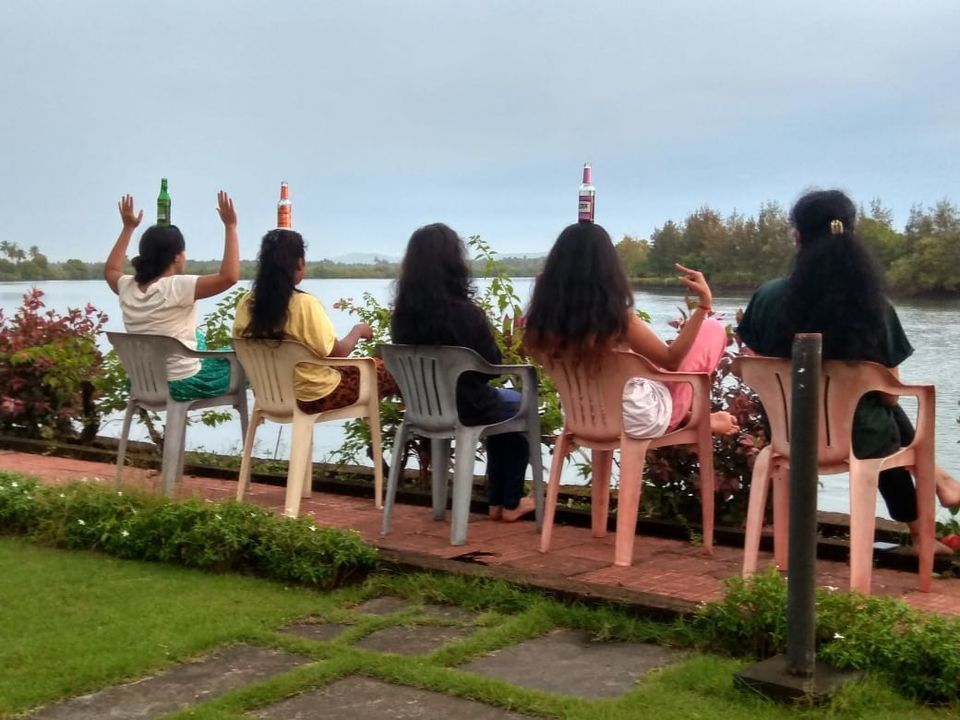 We were again meeting for our bride to be's wedding so we made many resolutions like loosing 5kg, 8kg weight (we rather we end up gaining weight)
By the time we leave our pockets were full of memories till the time we find out another reason to travel. After all Life is meant to great adventures and close friends.
Major expenses listed below, hope it will help :
Villa for 3 days 2 nights : 13000/-
Pune to Madgaon : 1400/- per head
Cab for sightseeing : 2100/-
Lunch at The Fishermans Wharf : 3549 /-
Madgaon to Pune : 1200/- per head
Cab for Cavalossim to Goa Airport: 1500/-
Cab for Cavalossim to Madgaon Bus Stand: 1000/-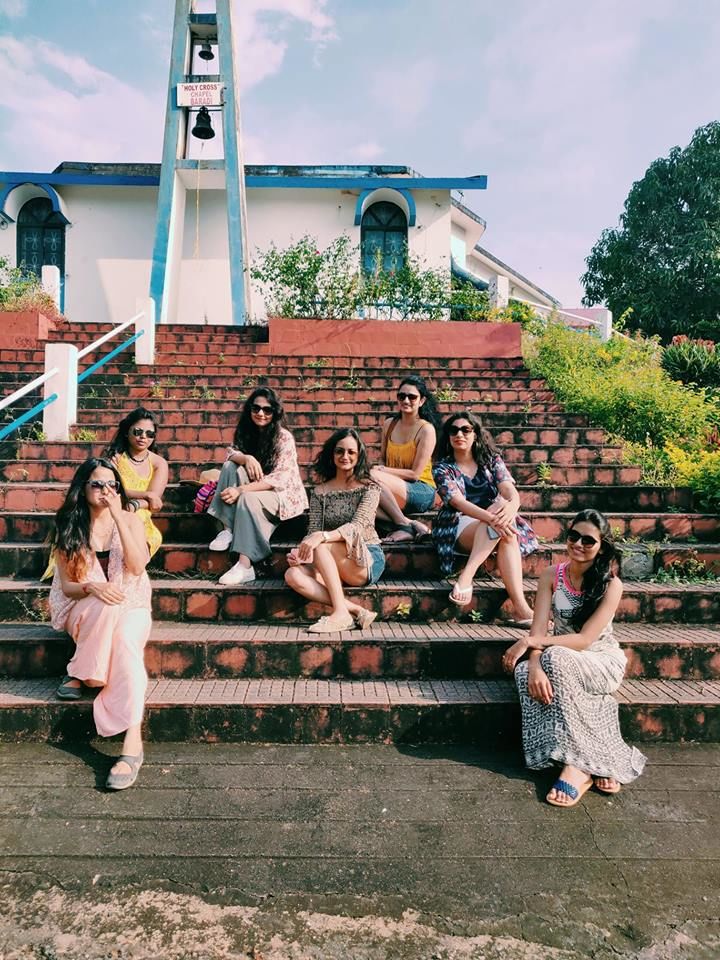 Please leave your comments. :)
Frequent Searches Leading To This Page:-
north goa beaches vs south goa beaches, top south goa beaches, goa travel packages from delhi, night beaches in south goa, goa things to do in north goa, goa things to do in south goa