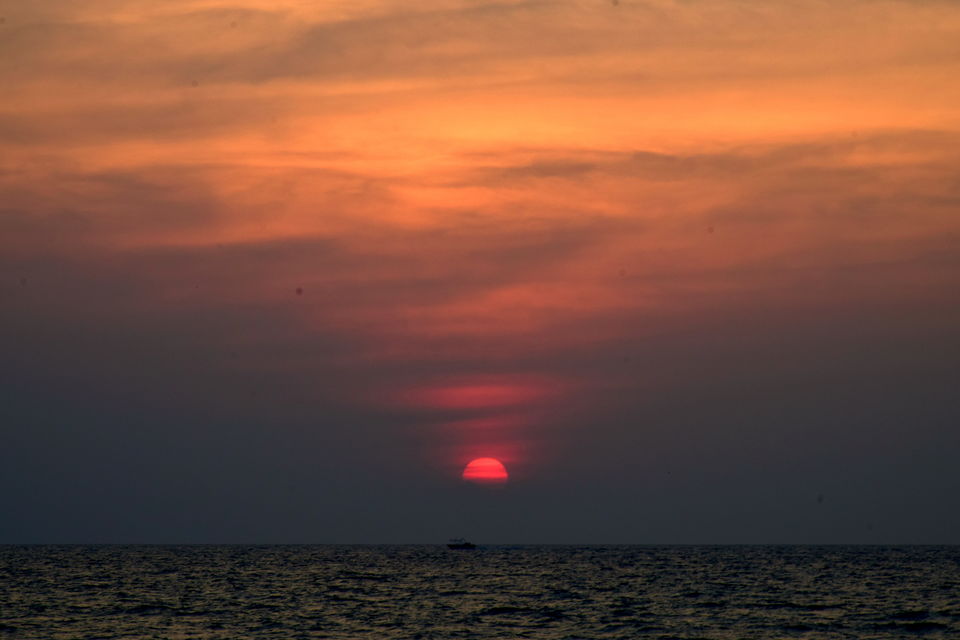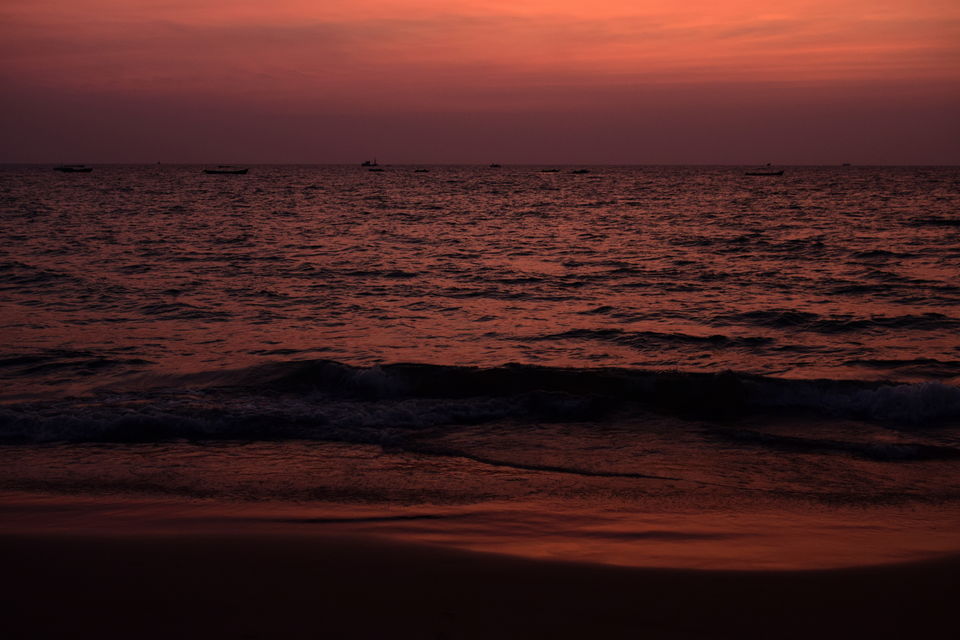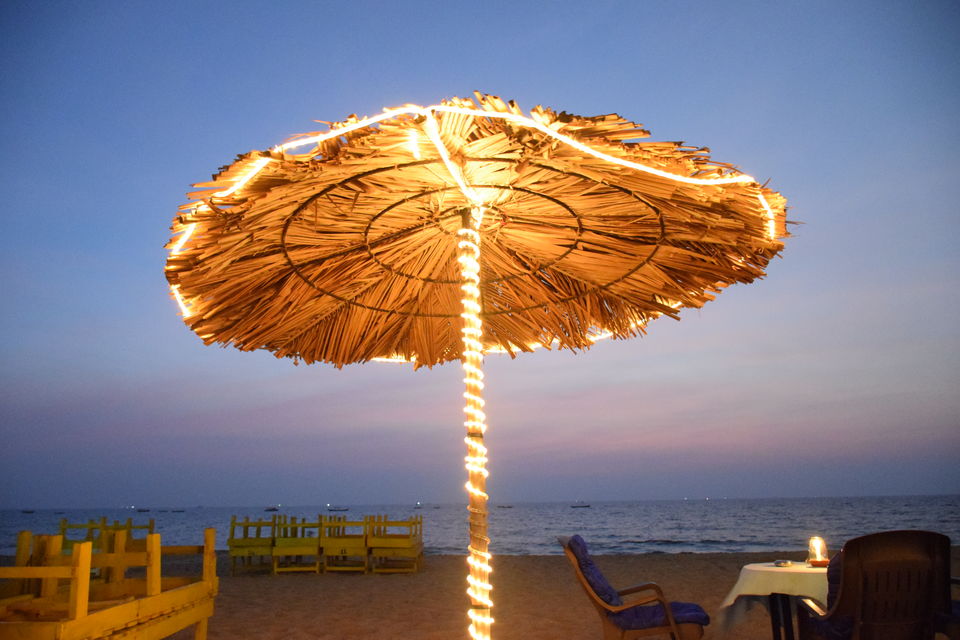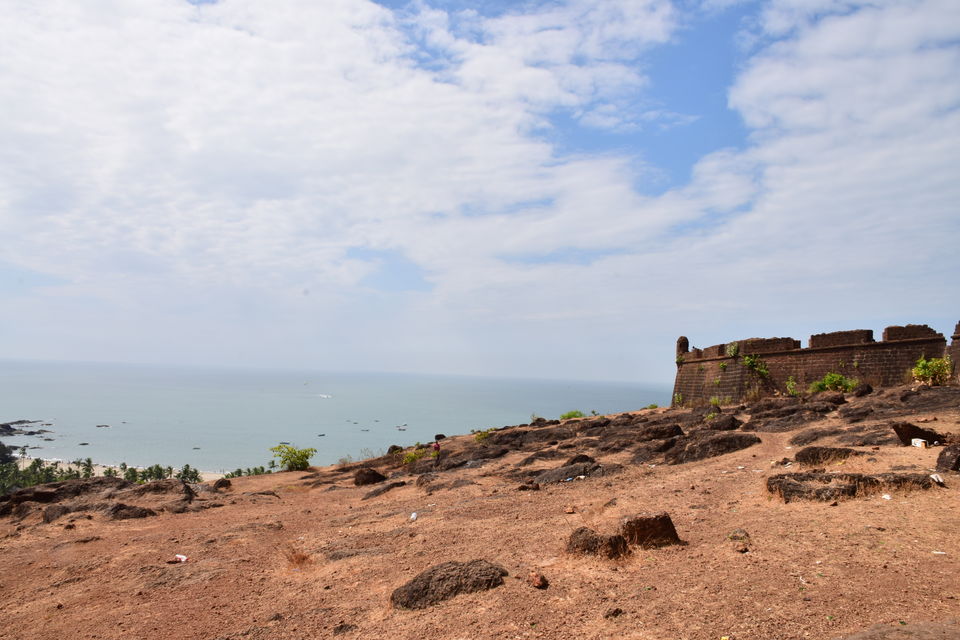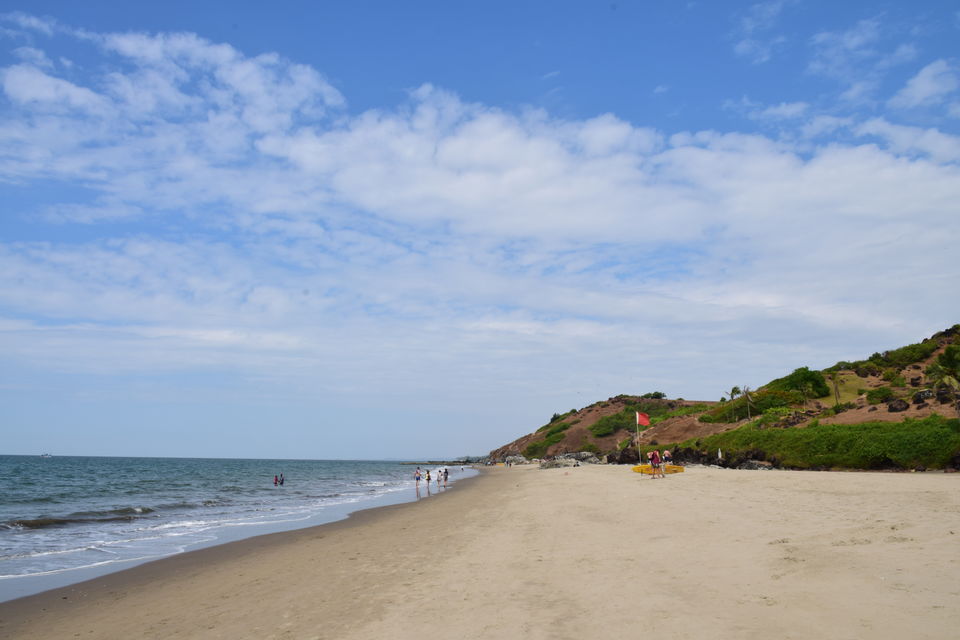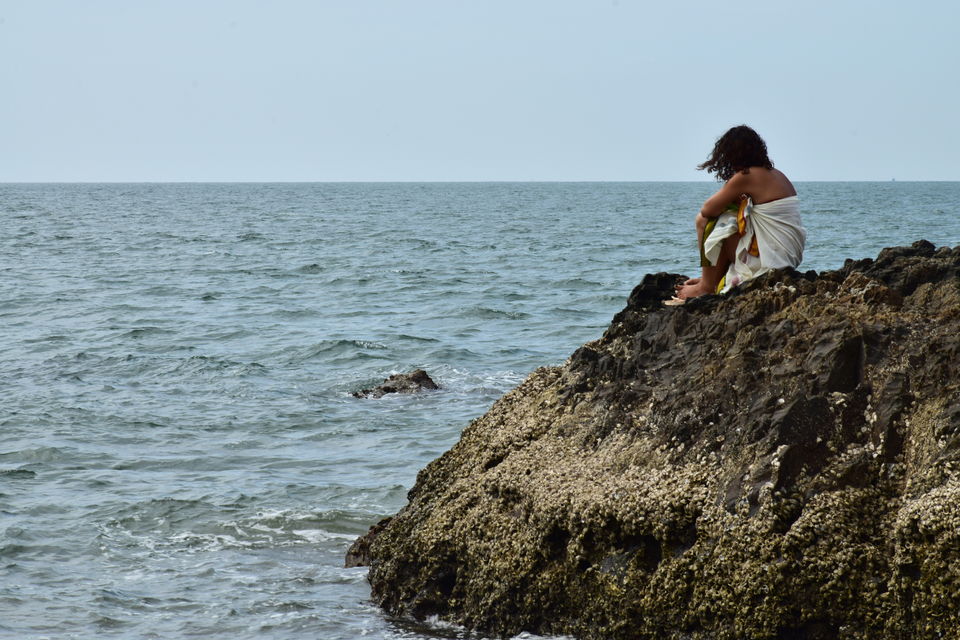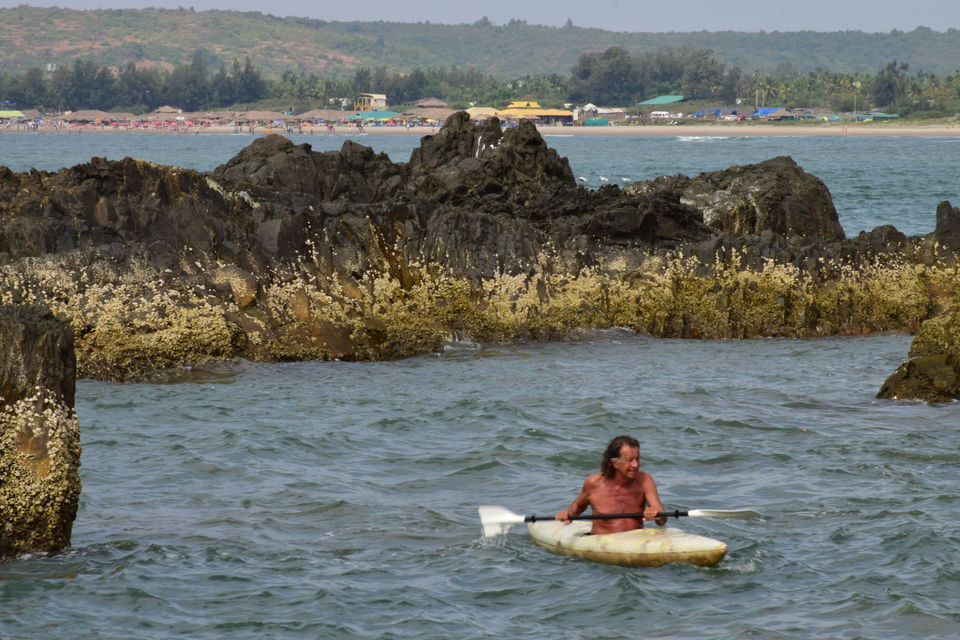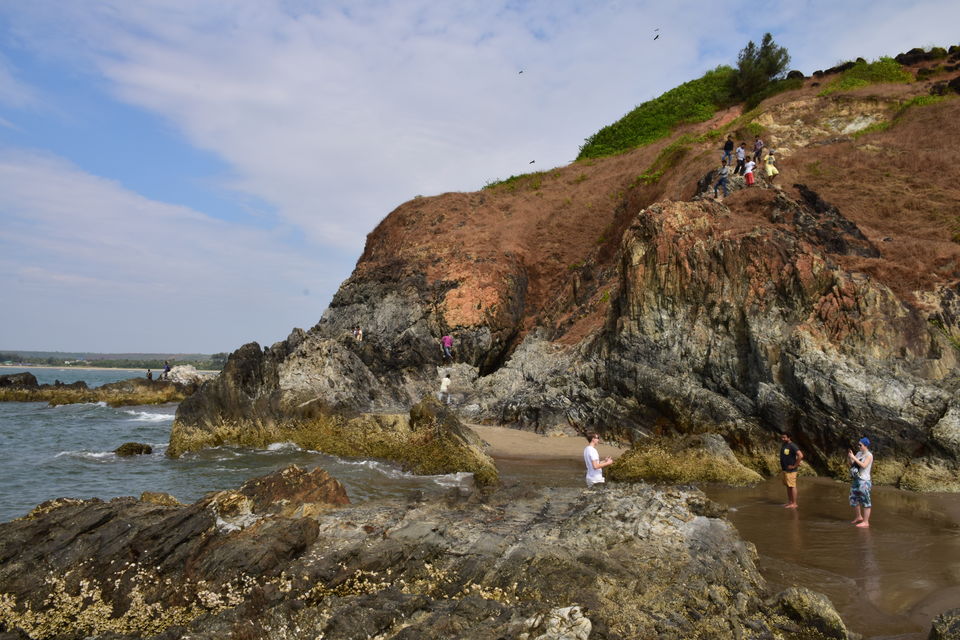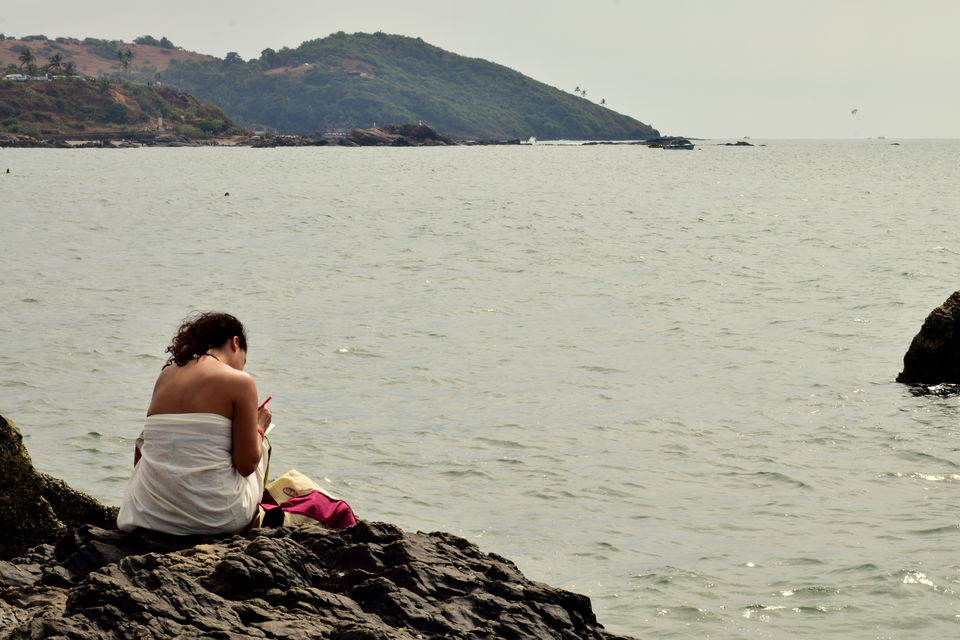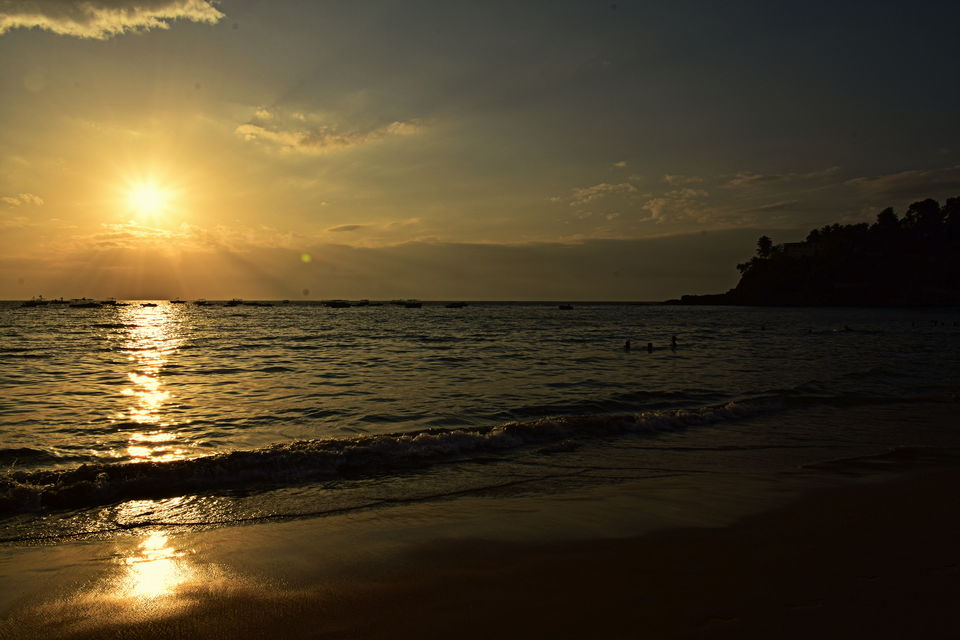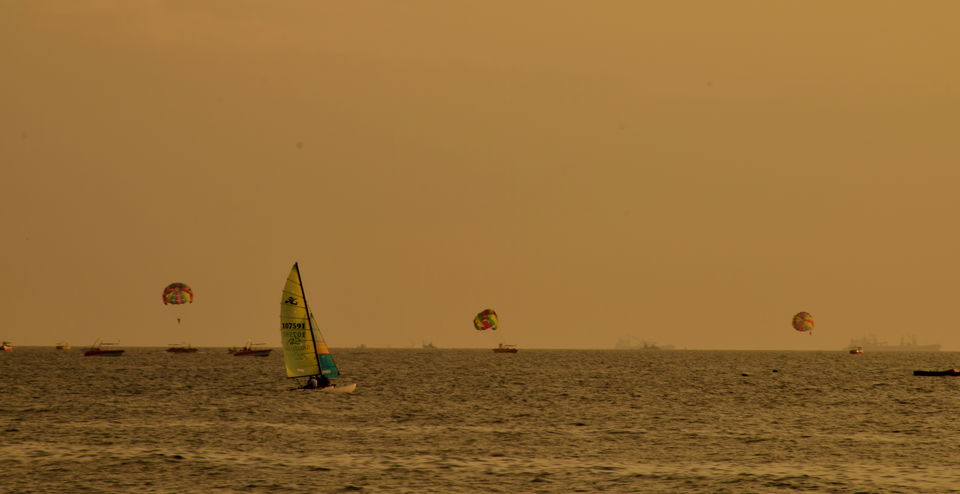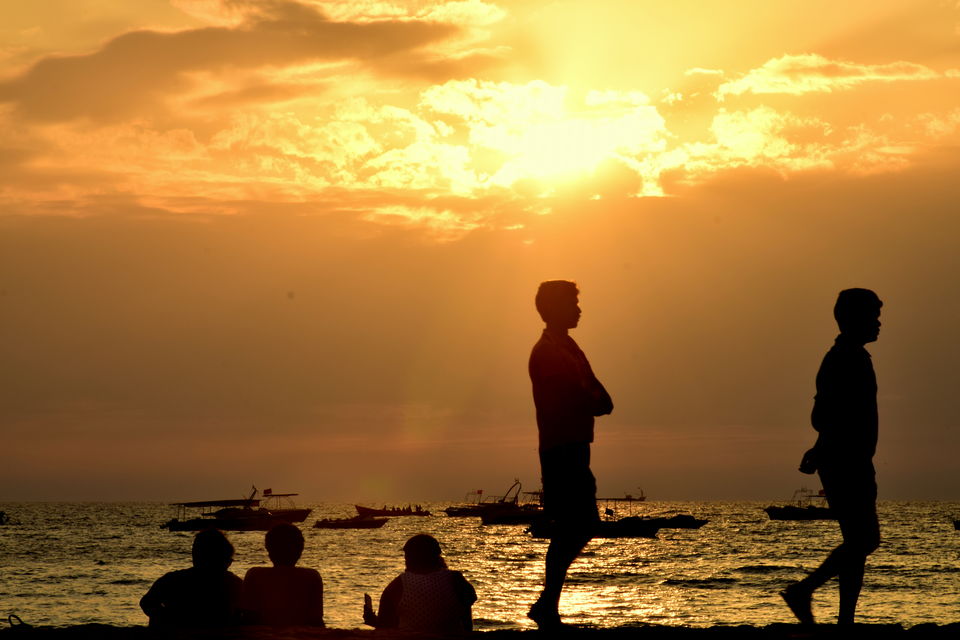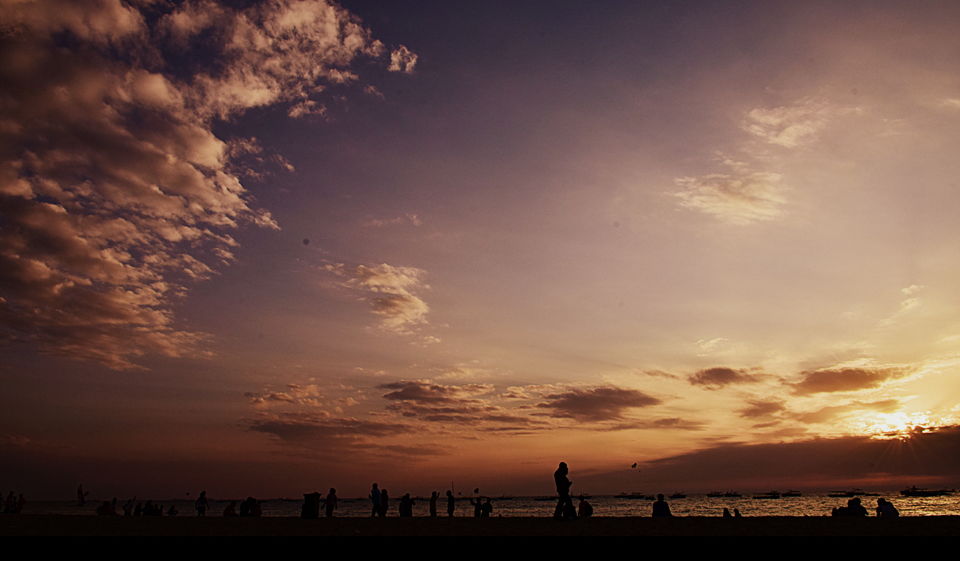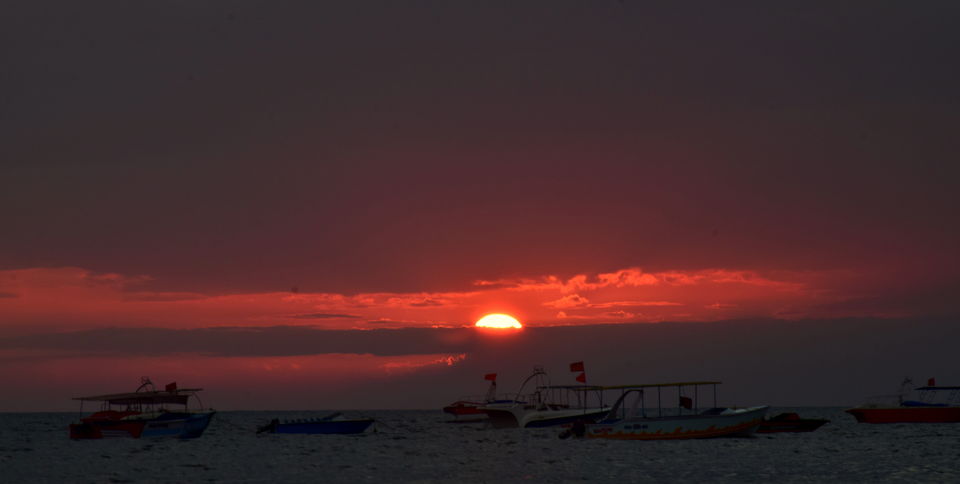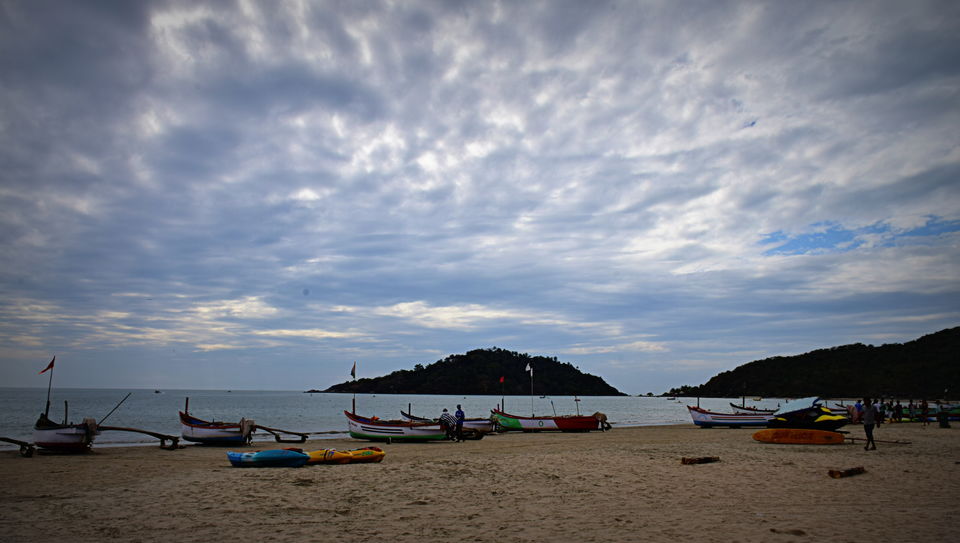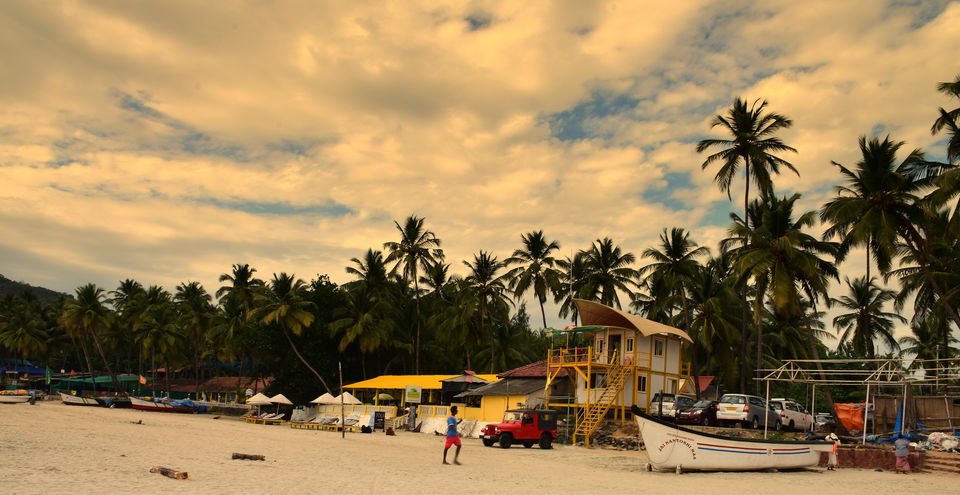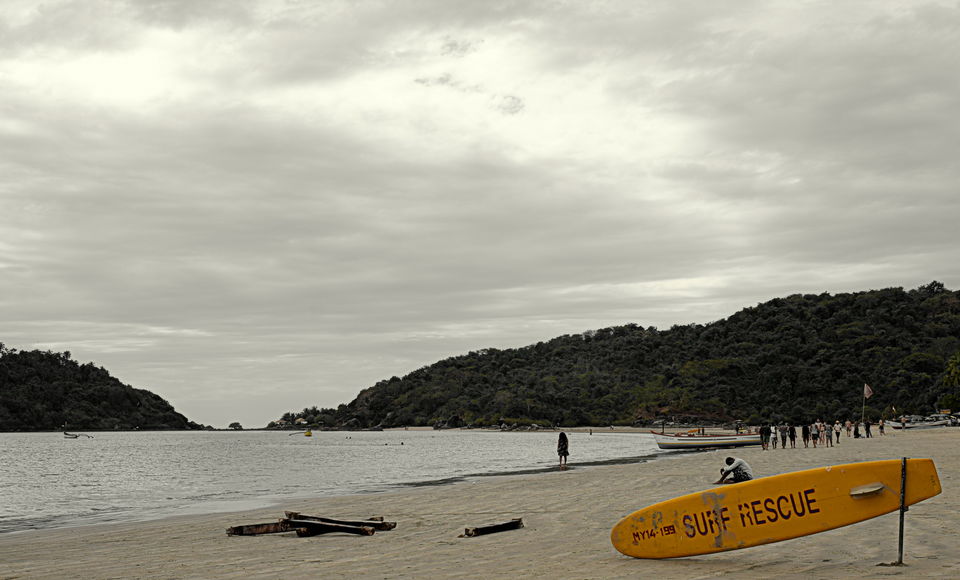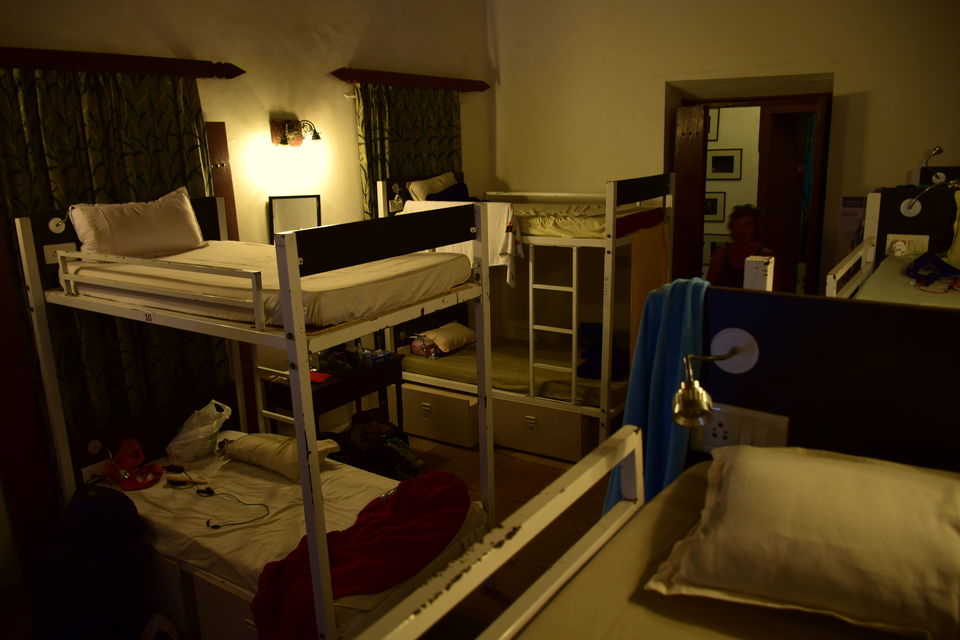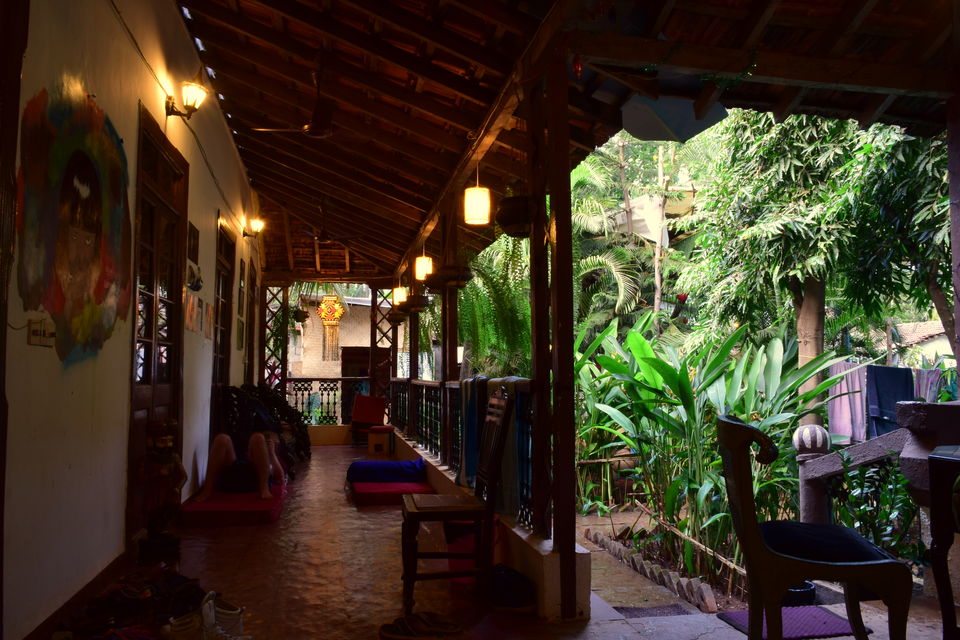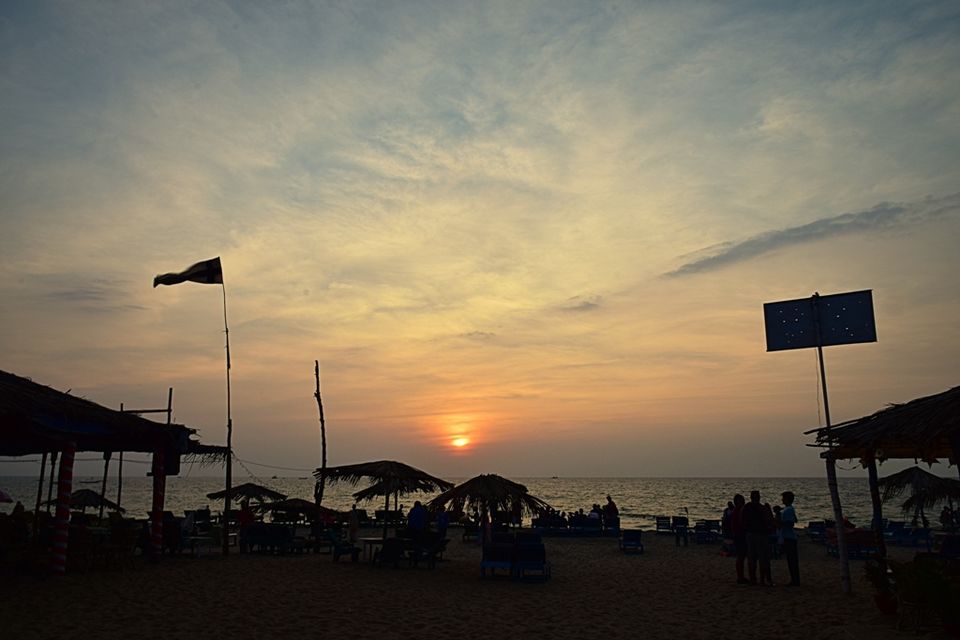 I had a great 2015, which ended with, me losing my job. While the first weekend passed by just like that, the second one was worse. Dilemma regarding "next is what" started bothering me and suggestions from millions started pouring in for free. Till Friday the 15th (January 2016) post lunch I was browsing random things when a Redbus coupon pinged me. With the greatest ever deal of Rs100 discount I started searching for destinations from Hyderabad where I can spend the next two days away from free suggestions about life next. Chennai, Nagpur, Pune, Bangalore, Vizag, Vijaywada ... all negative. Finally decided upon Goa or Ooty (from Coimbatore). With a quick search of accommodation for the poor and needy, Goa came out winner with a bed in Zostel for Rs199 per night. Booked bus from Hyderabad to Goa and set off.
Day 1.
It is 5:30am in the morning and the bus is going through some beautiful forest roads. Last night was super exciting with everyone sleeping in the bus and some superhero Telugu actor on the TV. Reached Panjim at about 8AM. My place of stay is near Calangute Beach (North Goa). Avoiding some super expensive cab drivers, reached the local bus stop and took a small bus to Calangute Beach. In Goa buses have destination boards in English which is convenient. It took me 45 minutes, with added aroma of fish and Feny(a local drink). Zostel is 10 minutes walk inside a bylane from Calangute bus stop. A nice and quiet place away from the crowded market. CheckIn was smooth and the bed was allotted in no time. With a customary Hello to everyone around, I started looking for the kitchen. You can make your own breakfast, which in my case, was omelette and bread. Post breakfast, I took my camera and started walking towards the bus stand.
Since I had two days, I decided to visit some places in North Goa and try to cover South the next day. My first stop was Vagator Beach which is half an hour in a local bus. Chapora Fort is close to Vagator which gives a panoramic view of Vagator beach and a small lake(name unknown). With a small climb on a fairly rocky terrain, I reached the top. The fort is in ruins and is only good for views around. At around 11AM I started walking back to the roads towards Anjuna Beach, which is my next stop.

Mr. Peter( a local cashew nut seller) was kind enough to give me a lift in his scooter. Anjuna is a partly rocky beach. With a lot of apparel shops and eateries around, it is a good place to hangout and fill your tummy. With another half and hour roaming in the beach, I decided to checkout the market. "I love Goa", Bob Marley, Shiva, Sunburn, Music and an odd picture of beach are the main theme of t-shirts. Prices start at Rs 100(negotiable to your abilities). Selfie stick is the recent phenomenon in the market. With multiple colors and more supply than demand, one can pick up one as low as Rs50. Finishing window shopping, I stuffed Aloo Paratha (2pcs for Rs80) and rested in one of the broken wooden recliners for a while. Most of the eateries face the rocky sea. With pleasant breeze and view, time flew.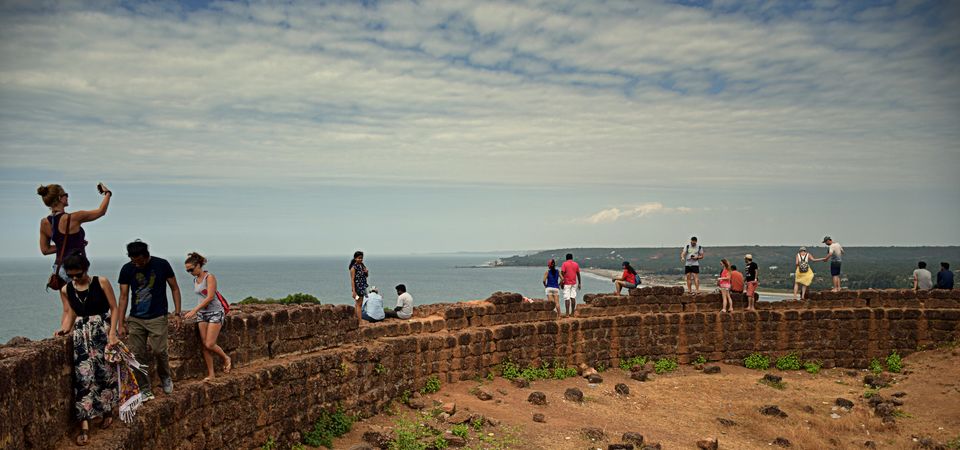 Anjuna to Baga beach is another 5kms which was covered in a local bus. By the time I reached Baga, it was 5PM. Baga Beach is crowded and more like a picnic place. Walking an odd 1km, found a stretch which was less crowded and sat on the beach for sometime. Learning to use my new camera came handy. Time passed as I fiddled with settings, searching the best for sunset photography. Luck was not on my side, as it was cloudy and the sun started vanishing among clouds, occasionally peeping. Soon I found out from a local that my destination beach Calangute is a good 2km walk that can be done on the beach. With sundown I started walking towards Calangute. The beach is long, with presence of resorts and shacks on the side. Most locals sell radium bangles,horns and laser lights in the evening.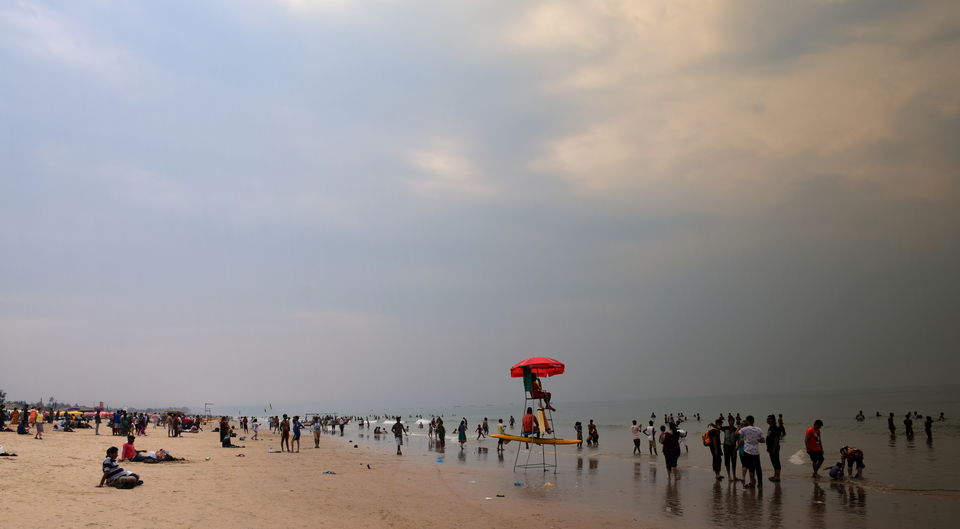 Calangute again is a very busy beach, with lots of options for adventure sports (like jetski, banana boat, paragliding and normal boating). Rates are not very reasonable for the amount of excitement per time. Or may be I am poor. The market has a lot to offer. From liquor shops to eateries to cashew shops, one can spend the entire evening checking out or shopping ( mostly useless things). Zostel at night had a barbecue party thrown in for all its guests, which was interactive and fun(also free). Met two students from Switzerland who are on a three month tour of India. As I write this today, they are on their way to Varanasi after completing Rajasthan. Had chats with many travelers from various countries. There is so much to learn.
Day 2
Got up late and decided to check out possibilities of going South Goa ( people say it is serene and scenic). Atanu, the manager at Zostel informed that it will take me three hours to get to Palolem Beach (Canacona). Considering my return bus to Hyderabad at 8:30PM from Panjim the same day, I decided to give it a try. Had another option of seeing churches in and around Panaji,but south was on my mind. Skipping breakfast, I took a bus to Panjim from where changed to another bus which took me to Palolem. It is roughly 80kms from Calangute, with the last 30kms of scenic roads through forests and elevated ghats. Locals were right about the beauty of Southern Part. Accommodation is slightly expensive, unless one books in advance and food joints are not plenty. On the plus side, the water is cleaner and environment is serene. One can enjoy the tranquility and natures beauty in and around south Goa. Several must see beaches include, Agonda, Butterfly, Patnem and Talpona. With time running away fast, I could manage only Agonda, apart from Palolem.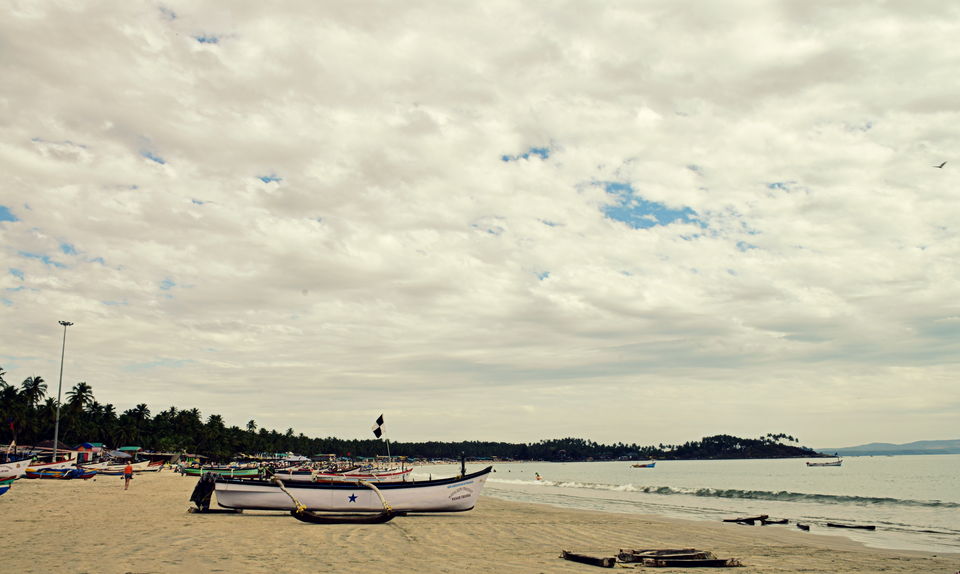 Had a quick and expensive lunch in one of the roadside restaurants. Food is not that great for the money in South Goa. With a hope to come back again, I started my walk back to the bus stop. Another 3 hours I reached Calangute. Finally the sky was clear and it was an hour to sunset. Captured some sunset photos before heading back to Panaji. With the end of the sudden unplanned trip, it was time to get back, only to decide, where to next week. Mysore it is!
See you from Mysore.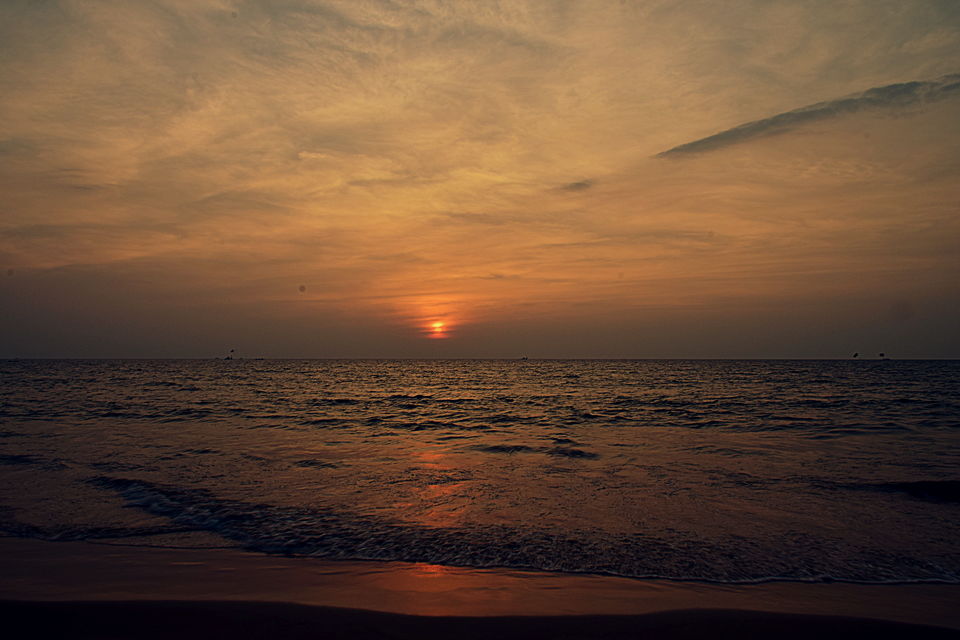 Expense list :
Day1 : Lunch Rs80, Bus fare : Rs30, Evening Tea : Rs 10, Total Rs120.
Day2 : Bus fare : Rs 160 total, Lunch Rs 120, Bus to Panaji Rs20, Zostel rent Rs400. Total 700
Bus fare (to and fro Hyderabad) Rs 1700
Grand total : Rs 2600
Takeaways from the trip
1. Scooters/Motorbikes/Cars are available for rent. It is reasonably priced and easily available.
2. Local buses are frequent and cheap, if one decides to travel economical. Reliable as well.
3. Try avoiding conducted tours unless someone wants to see everything in one day.
4. Lots of trails available for Hikers and Adventure lovers.
5. Liquor is very cheap in Goa, but try not to take one to another state unless you have a receipt/cash memo for the same. Interstate checking is heavy.
6. If one is backpacking, then hostels are plenty and economical. Airbnb presence is also good.
7. Hyderabad to Goa road conditions are not great.
8. Someone planning to cover entire Goa should have 4-5 days in minimum.