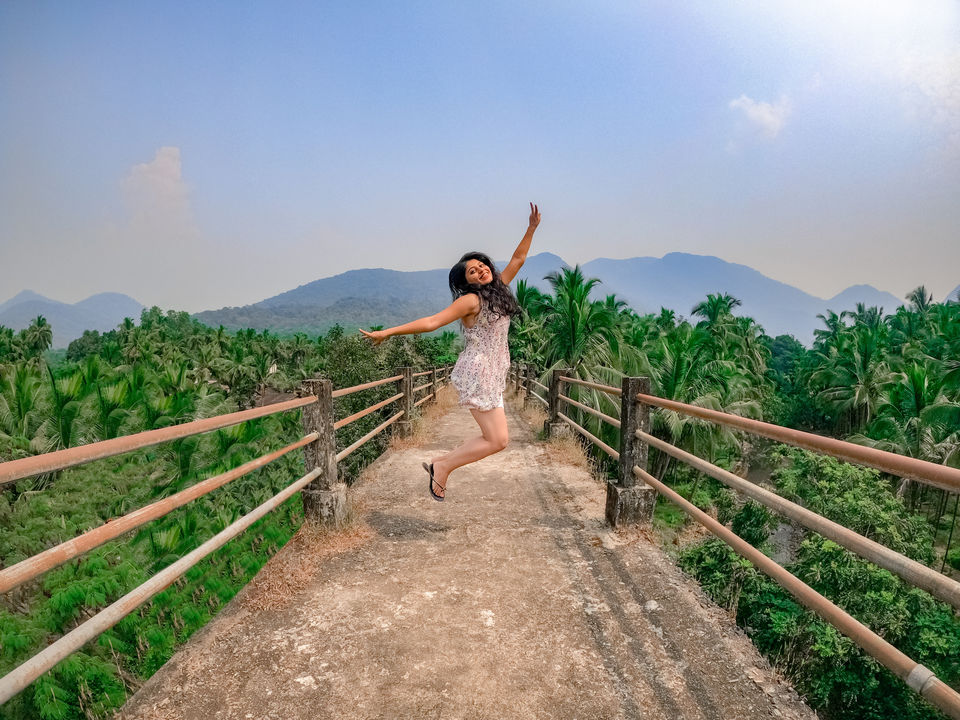 When we think of Goa, the first thing pops up in mind is partying and chilling by the beach! But Goa is much more than just night life and beaches. If you are a nature lover then Goan villages should be on your list. This time in Goa, I rented a bike and visited some of the offbeat locations of Goa. And it came out as the bestest Goa trip ever!
Now, I am sharing a list of Offbeat heart of this loved state and would highly recommend you to give time to add these points in your next journey to Goa.
Coconut Tree Road, Parra
When in North Goa, a ride through Coconut Tree Parra road is must! It is one of the most prettiest and picturesque road in Goa. These simple and narrow roads can give you the sense of being alive. One cannot help but pause for a second to inhale the view..
This road got more famous after the release of the Bollywood movie 'Dear Zindagi'. To experience the best feeling, rent a bike and take a ride early in the morning to witness beautiful sunrise and pure goan village vibes!
How to Reach - Parra Road is located in a village called Parra, which is on the outskirts of Mapusa town in Bardez sub-district. if you don't have own vehicle you can rent a bike or a car in Mapusa city.
Keri Canal Foot-Bridge, Keri Sattari
If you love the typical vibes of offbeat Goan villages, where people believe in simple living style than Keri is the one. It is famous for its Canal Foot over the bridge, which looks like a perfect shot for offbeat places lovers.
Surrounded by mountains and a forest of coconut trees, this surreal village can take you in the era of the Portuguese time zone. If you want to make it more fairy than try to go early morning to capture the sunrise, which comes from behind a mountain in the village.
This small bridge has become super attraction of Keri village where nature enthusiasts rush there to enjoy the beauty around.
How to Reach - The bridge is at a distance of 35 kms from Mapusa Bus Stand. Easily located on google map.
Sweat Water Lake, Arambol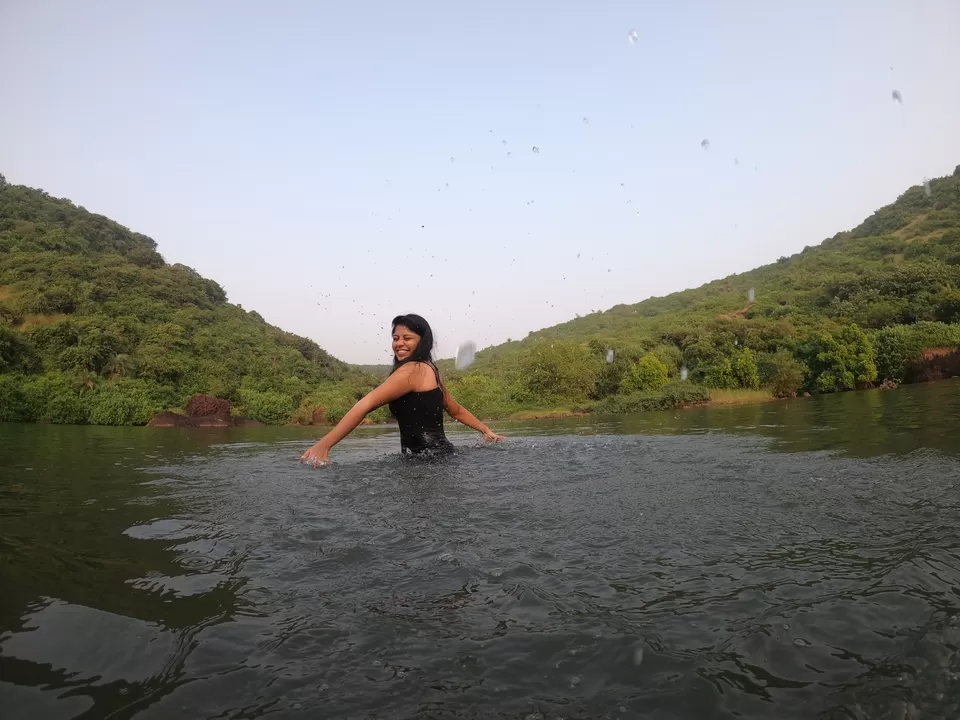 If you want to see the most perfect spot for the most romantic sunset than just walking from the corner of the Arambol's right corner, pass all the shops you will reach the sweet water lake from where you can see the beach and sunset.
One side is a mountain and another side is rock and in the middle, you will be in the sweet water lake. People come here for a mud bath before they head towards the beach.
How to Reach - This lake is at nearly 2 kms track from Arambol beach. It takes 20-30 mins from ARAMBOL beach, crossing number of stalls and walking through narrow lanes amidst lush green trees and plants. Path is uneven, rocky and slippery near beach boulders.
Revora is a small village in the Bardez Taluka of Northern Goa. Locally called as the Zuvem (island in Konkani), this island is just the place to fade into the sunset. The island stretches over a length of 1.5 km, but at the broadest it's probably just half a kilometre. Lying broadside of mainland, the Zuvem floats on the Chapora river and stretches like a plantation with a thick canopy of trees, a few houses peeking through the foliage. That's what you call a perfect view, right?
There are mainly 3 spots to visit in this village - Dhashi lake, Raneache Zuvem Bridge and Zuvem Island.
How to Reach - Dhashi Lake is at 10 kms from Mapusa Bus Stand. The bridge is over river Chapora and nearly 2 kms from the lake. Best time to visit is the evening, to catch from the bridge along the backwaters of Revora.
Fontainhas meaning in Portuguese is Little Fountain, as the name says it is the oldest Latin quarter of Panjim and is similar to a Mediterranean city. You will find bright colourful balconies painted in red, yellow, green and blue colours. The walk is called the Heritage walk. In 1984, UNESCO recognized Fontainhas as a Heritage Zone.
Fontainhas is best explored on foot, and strolling among its narrow cobbled streets will definitely transport you back in time. It is a must visit place for those colorful photographs, which will make your friends jealous. :P
There are several accommodation options available for all pocket-sizes. We stayed at White Balcao and never regretted the decision. Don't forget to sample the local Goan cuisine along with the famous Goan drink, Feni at Kokni Kanteen.
How to Reach - At a distance of 2.5 km from Panjim Kadamba Bus Stand, 28 km from Vasco Da Gama Railway Station and 17 km from Mapusa, Fontainhas is situated in Panaji, North Goa.
This place is part of UNESCO world Heritage Site (Churches and Convents of Goa). Entry to this place is free.
St. Augustine Tower, Old Goa
The St. Augustine Church was considered to be one of the greatest of three Augustinian Churches. The ruins of 46 m of High Bell Tower can be seen from a distance and attracts the visitors. The bell is now placed in the church of Our Lady Of Immaculate Conception at Panaji and it is still in working condition.
How to Reach - The church is situated at a distance of 8kmsfrom Panaji Kadamba Bus Stand and 23kms from Mapusa and 27kms from Vasco Da Gama Railway Station.