Whenever someone plans a Goa trip, they often end up going to the same cliched places like Anjuna, Baga, Calangute, etc. As a result, a lot of amazing gems get missed and not many people have a clue that such beauties exist in this coastal town.
Well, lucky for you, because this time we decided to venture further into the unknown places and ended up discovering the most gorgeous offbeat places in Goa.
So, if you are tired of going to the same old forts and beaches in Goa then make sure you include the following offbeat destinations in your next Goa trip.
Reis Magos
A small village located in Bardez, opposite to Panjim, is the Reis Magos village which is particularly famous for its church and fort. One of the best places to watch a sunset, Reis Magos predates the Aguada Fort but still is not known to many people.
As a result, you don't have to fight hordes of tourists here and can learn more about the interesting history of Goa which is not possible at other popular tourist attractions. So, next time you plan a visit to Goa, make sure that you include a visit to this hidden gem.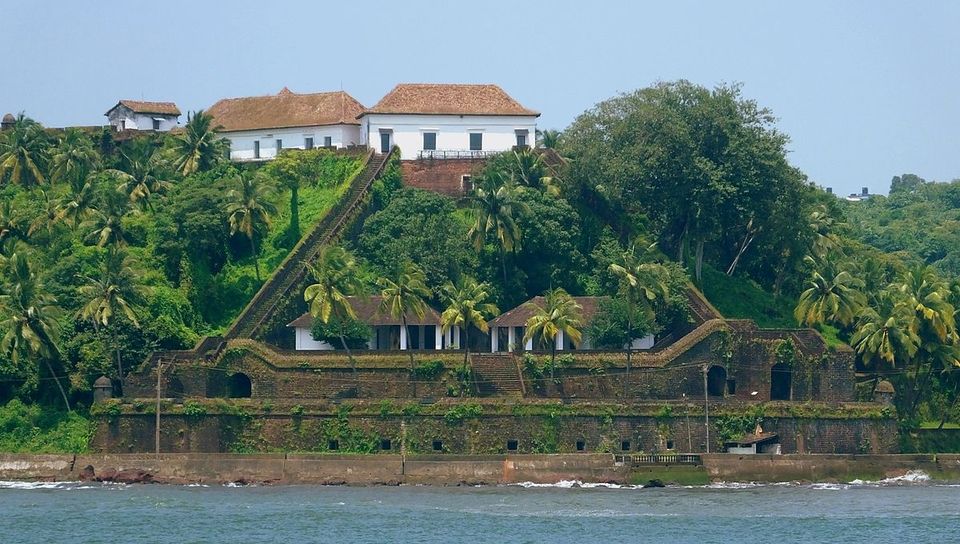 Entry Ticket: 50 INR (Adults)
Timings: 9.00 a.m. to 4.30 p.m.
Fontainhas
For people interested in colorful architecture and photography, Fontainhas is the best place to head to in Panjim. This place showcases beautiful Portuguese architecture in the numerous colorful buildings here which makes for a good photography backdrop.
Also, this is one of the few places in Goa where Portuguese is still widely spoken. So if you are looking to observe the Portuguese side of Goa then this is the place to head to.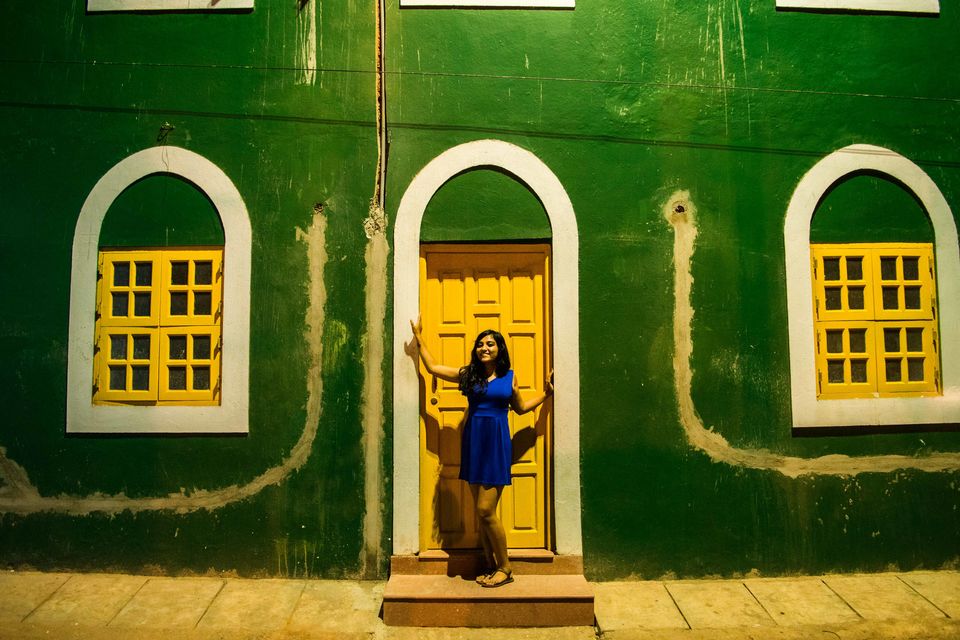 Entry: Free
Timings: Open throughout the day
Sweet Water Lake
Lying in the North Goa is a natural miracle, Sweet Water Lake which is also known as Vagkolam lake. This is the only fresh water lake on a beach which is in close proximation to the Arabian Sea and hence so popular among the locals in Arambol.
There are many legends and historical stories associated with this lake which makes it a sacred place for the locals. But aside from that fact, it is a beautiful place to relax and take in the nature as well. You have to hike on the rocks to reach this place which makes it even more exciting to visit.
Entry: Free
Timings: Open throughout the day
Joseph Bar
One of the most authentic Goan place to experience the local vibe is the Joseph Bar in Fontainhas. Here, you will see the goans form groups every night to relax and share stories and the decor here gives it a vintage vibe, making it one of the most amazing places to visit.
You can try here the local Feni which is popular in Goa and some seafood snacks and just sit and enjoy your friend's company.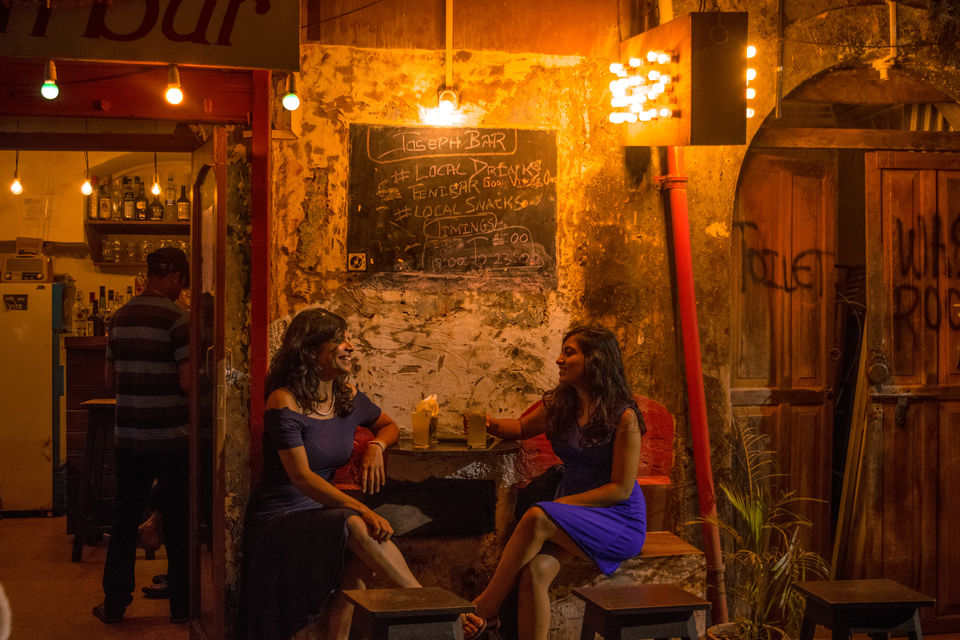 Safa Masjid
One of the few places in Goa are as mesmerising as the Safa Masjid which holds crystal clear water with fishes in it. This mosque was built by Ibrahim Adil Shah in late 1510 and has a beautiful Portuguese architecture which makes it a sight to behold.
Locals come here every evening to hang out and sit beside the water pool and feel the calm and peaceful environment here. Make sure that you pay a visit to this place in the evening to enjoy the beauty and the serenity of this place.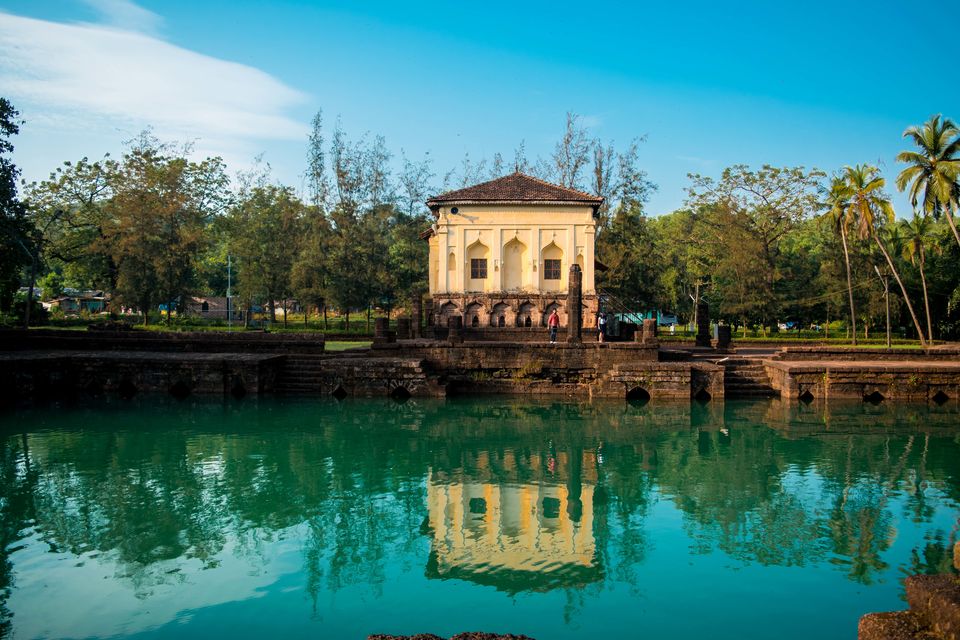 Entry: Free
Timings: 7.00 a.m. to 7.00 p.m.
Church of Our Lady of the Mount
One of my favorite sunsets in Goa has to be from the Church of Our Lady of the Mount in Ella. Situated away from the main towns and villages, this old church lies on a wooden hilltop and offers the most marvelous view of the Mandovi River and Old Goa.
This church has gone through a lot but still stands tall and beautiful and makes as one of the best sunset points in Goa.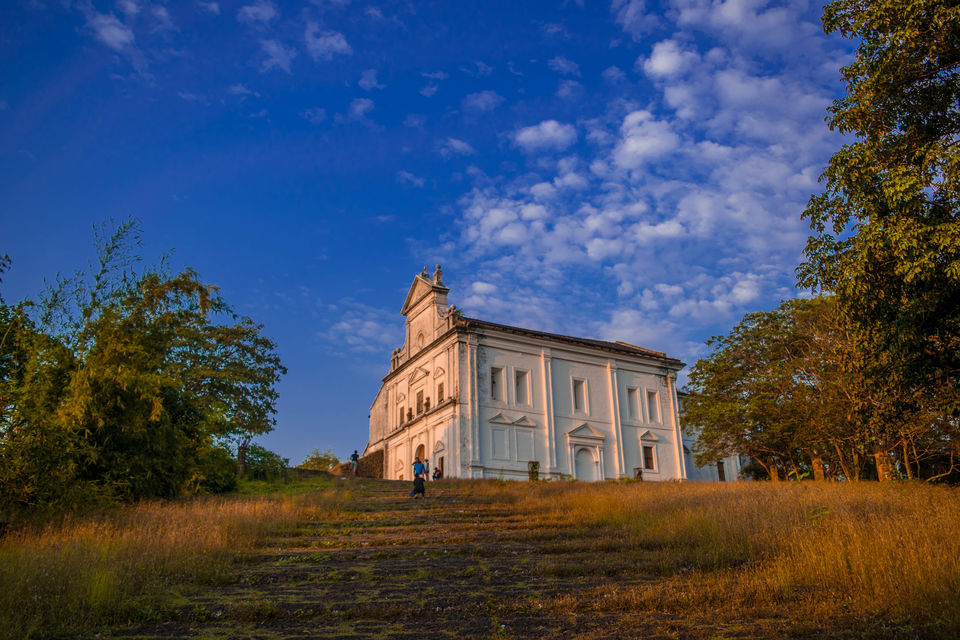 Entry: Free
Timings: Throughout the Day
Dandeya Bridge
Another offbeat location in Goa which makes for an amazing photography spot is the Dandeya Bridge in Arambol. It is not easy to find this bridge unless you know the roads well and we had to roam around a lot to actually find this place.
But once you do, you can enjoy some quiet time at this place as almost no one passes from here. So, sit down on the bridge or walk around, you can make the most of your time here.
Aguada fort Sunset point
There are many amazing sunset points in Goa but Aguada Fort Sunsert point is undoubtedly one of the top sunsets here. This place is not known to the tourists so you would have to explore a little before stumbling upon it. But once you do, you would have a hard time leaving it.
And since not many people know about it, it is quiet and peaceful here and you can enjoy the perfect sunset sky here along with the cool, evening breeze.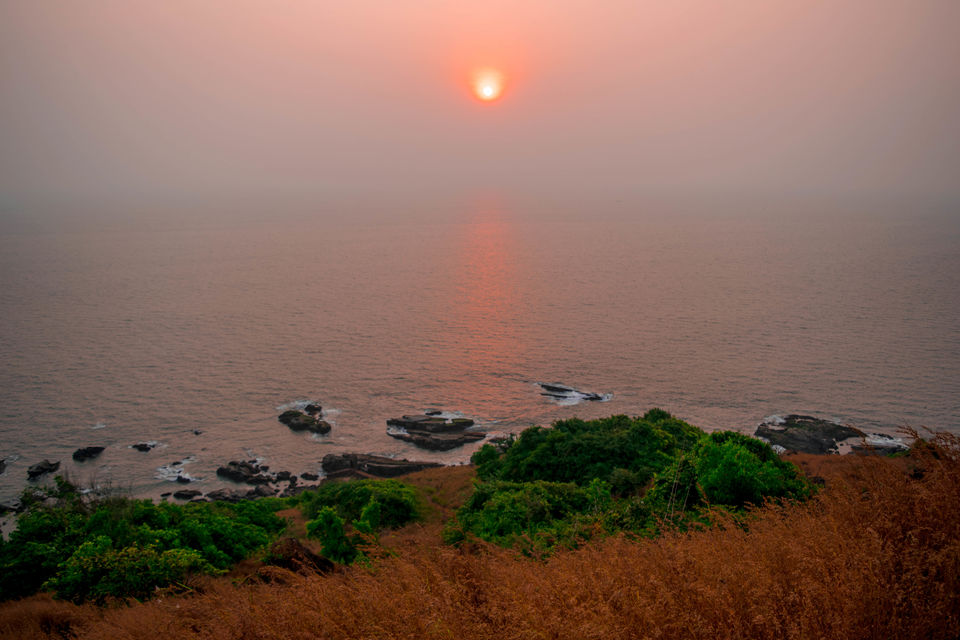 Sao Jacinto Island
A small island located near Vasco Da Gama, Sao Jacinto Island is connected to the mainland via a causeway. So, you can take your bike or car and reach here in a matter of minutes and explore this almost-abandoned island.
There is an abandoned lighthouse and a magnificent church here which is well-protected by the locals. But one can come here in the mornings to watch a peaceful sunrise and observe the local kids throwing out their nets to catch the fishes.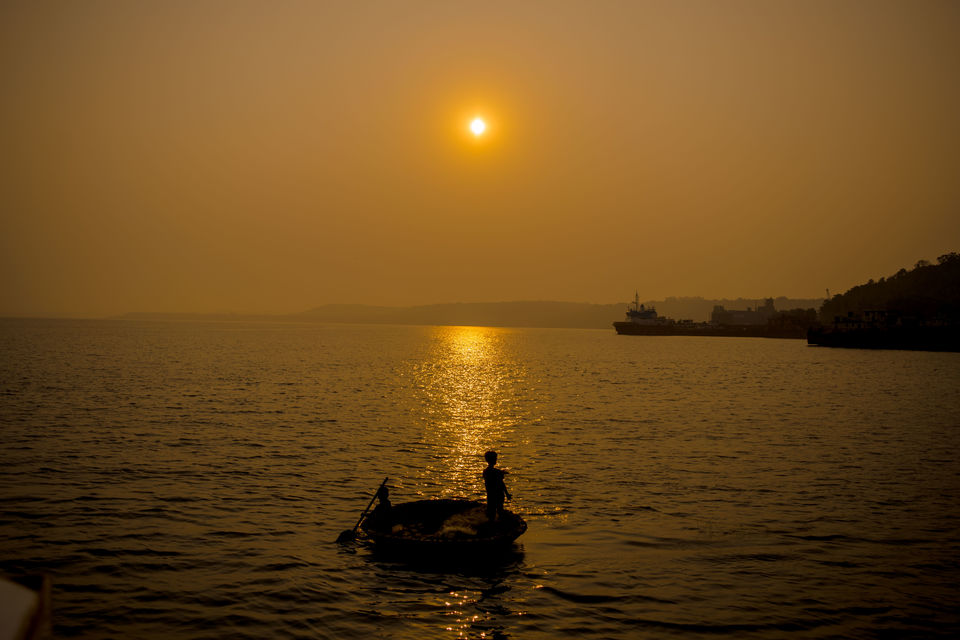 Entry: Free
Timings: Throughout the Day
Benaulim Beach
A popular yet quiet beach in South Goa, Benaulim beach is perfect for some quiet time with your loved ones as it is not overcrowded. There aren't many clubs or pubs here too so you can enjoy a nice, quiet dinner and then take a stroll on this picturesque beach.
While Palolem and Colva beach are best known for partying, Benaulim is perfect for relaxing and sunbathing. And acts a nice change from the other popular beaches of Goa.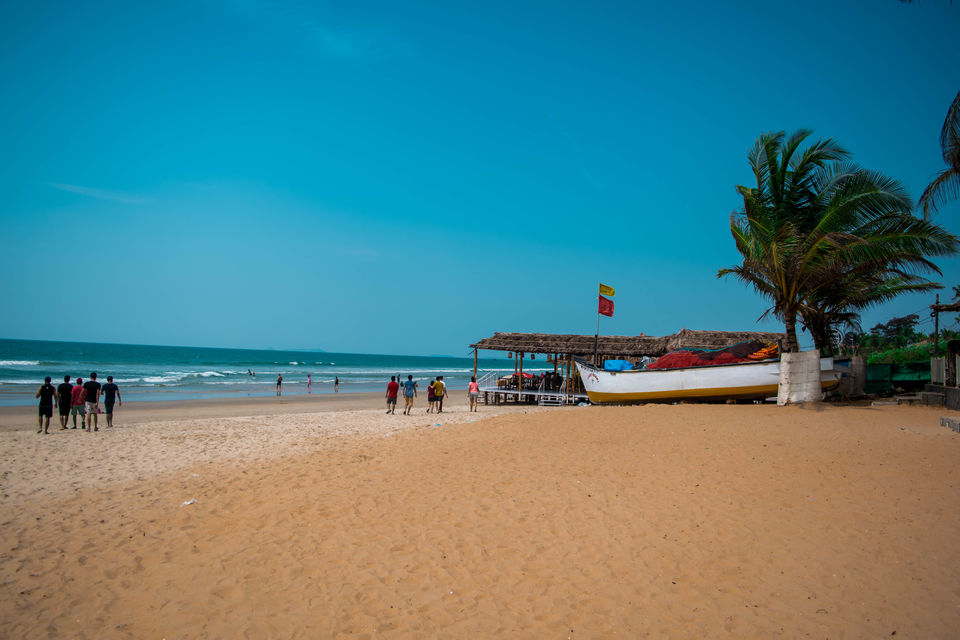 Frequent Searches Leading To This Page:-
Best Tour Packages for Goa, Goa Tour Package for Couple, Best Travel Packages for Goa, Best Goa Trip Packages, Goa Holiday Tour Packages, Top Goa Packages for Family, Places to Visit in Goa