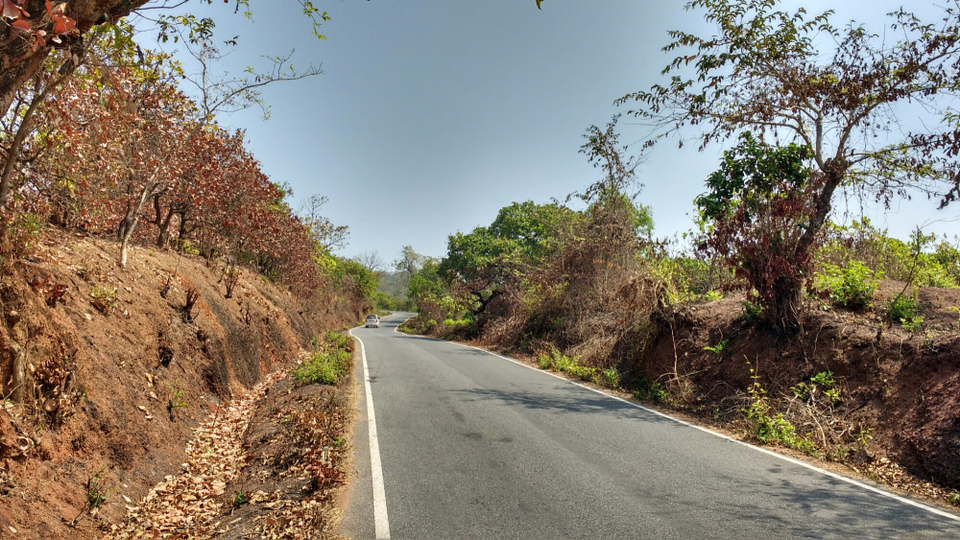 Beach, people, food & drinks - important ingredients for a perfect and wonderful story. Goa! The land of lovely beaches is the perfect place to live and create those unforgettable memories. First and foremost, if you want to explore Goa, its streets, villages and offbeat places, rent a bike or scooty. You can get cheap rental vehicles near Vasco Da Gama railway station which is 5 kms away from the Goa airport.
Let me show you around. North or South? Where do you want to go? It's an important decision to make. Well, I choose South because its much peaceful down there. Ride the Major District roads (MDR) instead of National Highway if you like to beat the traffic and see the coastal areas. To the south of Goa, about 70 odd kms from Panjim, there is a place called "Agonda". Well lets stop here for a while.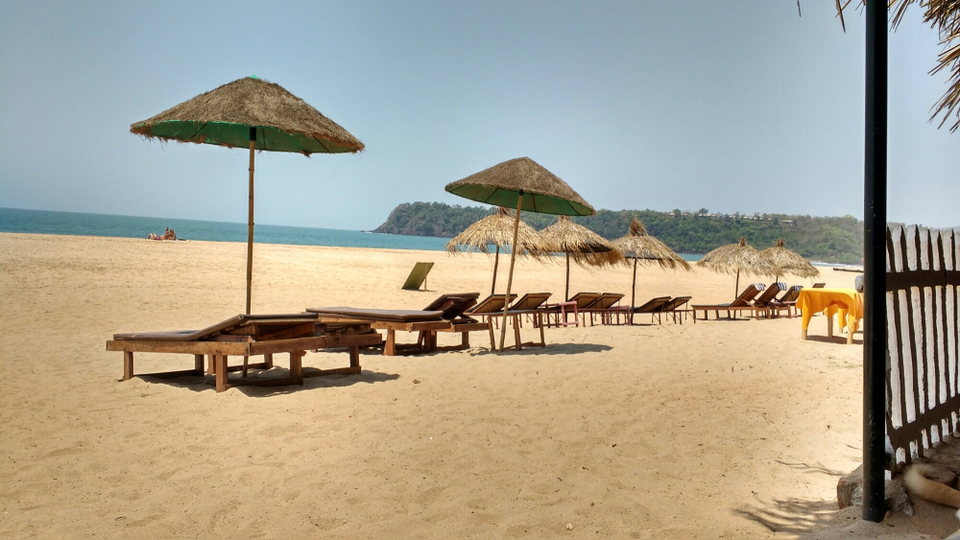 If you want to spend some alone time and want to figure out your shit, Agonda is the place to be! Less crowded, a clean beach and amazing shacks is what Agonda has in store for you. Take a dip, grab a beer,relax and watch the sun go down into the Arabian sea! That's the mantra of this place.
People often mention Palolem is a must place to visit. So let's go there and find out what's so special. A U-shaped curved beach surrounded by palm trees, Palolem offers a different kind of experience. Sand on this beach appears muddy and thought of that doesn't make me take out my flip-flops and walk on it. Well, for some of us who like this kind of texture, the story will turn out differently.
That is it about the South. I think North feels left alone as "winter is coming". Let's go there and create some wonderful memories.
"Two roads diverged in a wood, and I-
I took the one less traveled by,
And that has made all the difference."
The less travelled road leads to Cola Beach, an isolated and rocky beach. Challenge yourself and drive through the slippery and dusty roads for a stretch of about 3 kms. Believe me, its worth it.
This slideshow requires JavaScript.
Wonder what will you do when your google maps doesn't work and you are in an unknown place with people who don't speak your tongue? Well, you will reach amazing places!
Let's move further up. As you move up & up, clean & silent beaches transform into commercial ones. You can now enjoy the adventurous water sports, eat till you drop and become shopaholic.
Fear of heights, fear of drowning in the sea! It is time to conquer the fears at the Colva Beach. Enjoy the breath-taking view of the open sea from a height of 800 ft above the sea level. If you crave for more adventure, ask the instructor for a touchdown.
Evening at any beach in Goa provides you with an amazing open air restaurants with lanterns and candles where you can delight your taste buds with the amazing Goan sea food.
Tiring isn't it? Moving here and there. Need something to relax. Lets talk a walk down the Varca Beach. The soft sand feels like a cushion, its like getting a foot massage from the nature.
This slideshow requires JavaScript.
Let's relax and watch & admire the people and nature for a while.
A new beginning with a new day. Lets march forward, I mean upwards towards Candolim. While doing that, roam around a bit.
The white sand beach of Majorda is just a delight for the solitude lovers. You can spend your day watching the sea and doing nothing.
Start the ignition and vroom! If you love driving, do not miss riding on MDR 3 connecting to Dona Paula. The road is just perfect and the sea view just makes it even better.
Now it's time to think. How many stories of Goa we hear, didn't end with party and booze? Apparently none of it. Next place in queue is the sole reason. People, people everywhere. It's like a festival here at Calungate, all the time.
Ever want to relive a scene from your favourite movie when you are in the shooting place. Chapora fort near Vagator offers an opportunity to witness and relive your memories of "Dil Chahta Hai"
This slideshow requires JavaScript.
A visit to Goa is incomplete without seeing the beautiful churches. These ancient structures are the gift of Portuguese and their gothic architecture. Appreciate it at Velha Goa which houses a complex of cathedrals.
This slideshow requires JavaScript.
Ride, drink,eat relax and repeat. Follow this and your exploration will be fun. until we meet next time. Till then, stay tuned.
Godspeed People! Godspeed!
Follow my page on Facebook : http://www.facebook.com/Patrowgraphy