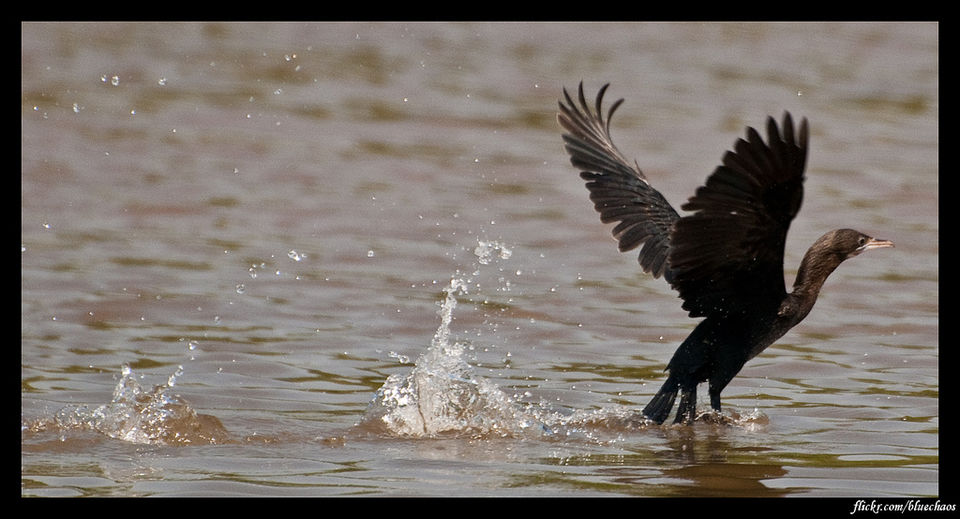 Owing to the millions of party animals and thrill seekers from around the world that throng Goa year after year, the smallest state of India is undoubtedly one of the most popular tourist destinations in the country.
However, what most tourists tend to miss out on is the fact that there is much more to Goa than what meets the eye. The state boasts of a very strong culture and heritage that continues to live on in the lesser explored villages and islands of the state. And on one such small island of Chorao, lies Goa's best kept secret which is a dream come true for all you nature lovers out there!
Nestled on the banks of river Mandoli, away from all the madness of India's party capital, The Salim Ali Bird Sanctuary is every bird watcher's paradise. It should be on the list of travellers wanting to take the road less travelled on their next Goa trip.
Spread across an area of 420 acres, Salim Ali Bird Sanctuary is an estuarine mangrove habitat that gets its name from India's most prolific ornithologist Dr. Salim Ali. Located on Chorao Island near the southern tip of Goa, the sanctuary's swampy ecosystem acts as a perfect breeding ground for numerous local as well as migratory birds. Salim Ali Bird Sanctuary is also home to several exotic species such as marsh crocodiles, pythons, planktons, jackals and mudskippers apart from bird species such as white egrets, purple herons, colourful kingfishers, eagles, cormorants, kites, woodpeckers, sandpipers curlews and mynahs that attract passionate bird watchers from across the country.
Why travel to Salim Ali Bird Sanctuary
Declared a bird sanctuary in 1988 by Goa's Forestry Department, the Salim Ali Bird Sanctuary boasts of a beautiful amalgamation of exotic flora and fauna in a picturesque mangrove setting. This makes it a sanctuary worth visiting for nature lovers, bird lovers or just curious travellers of all age groups looking to learn a thing or two about life in the mangroves. Here's all you can do on your next trip to Salim Ali Bird Sanctuary:
1. Explore the sanctuary – The Salim Ali Bird Sanctuary has a well-paved hiking trail that guides visitors through the entire park. Since bicycles can easily be transported on the ferry to Chorao Island, one can enjoy a fun, yet challenging ride through the park while marvelling at the wide variety of birds. If you're looking for a completely in-depth experience, explore the park on foot and hire a guide to learn all about jungle life.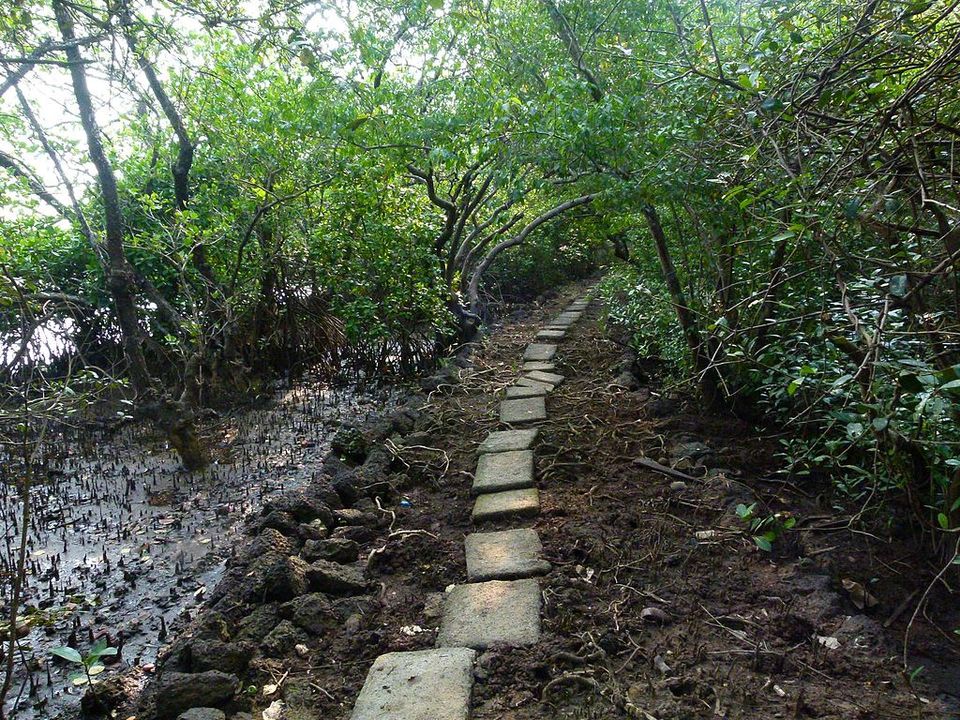 2. Boat ride through the mangroves – If you're travelling with kids and taking a long walk seems like a task, park authorities also offer boat tours that will take you through the dense mangroves. A 10-seater boat will cost you ₹750, while a 12-seater will cost you ₹900. If you're travelling in a smaller group, share with other people and you're good to go!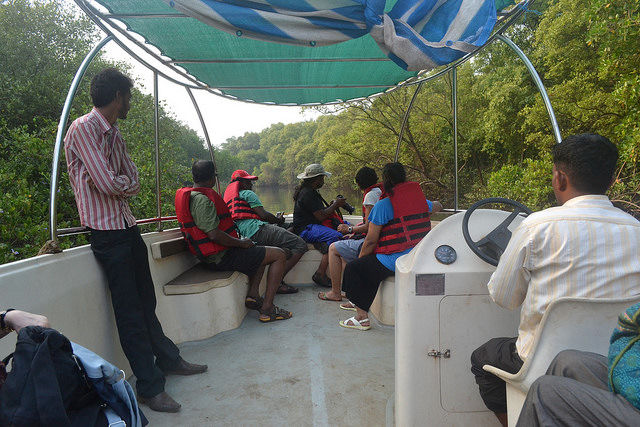 3. Village tour – Simplicity is the name of the game at Chorao Island and the inhabitants of the village continue to follow a traditional, old-school Goan lifestyle. Right from the architecture to the food, everything here remains untouched by modernisation and a stroll through this village and endless conversations with the hospitable villagers is bound to take you back in time.
4. Hike to Christ Hill – Constructed in the year 1930, Christ Hill is the pride of its inhabitants on Chorao Island. Climb up the hill to reach the massive pristine statue of Jesus Christ and if you've timed it right, you might just be able to catch the glorious sunset from the top of the hill. Perfect spot for your dose of soul searching!
Getting to Salim Ali Bird Sanctuary
A bus or car ride from the capital city of Panaji will take you to the Ribandar ferry wharf. From there, take a ferry across the Mandovi River to the island of Chorao. The sanctuary is within walking distance from the ferry wharf.
Here is how you can reach Panaji from Mumbai, which is the closest metro city:
By Air: There are daily flights to Dabolim Airport from Mumbai starting at approximately ₹2,000 onwards. It takes about 45 minutes to reach Panaji from Dabolim Airport.
By Train: There are several trains that connect Mumbai to Goa and it takes approximately nine to 10 hours by most to cover the distance of about 600km. Once you get down at Madgaon or Thivim station (depending on the train you pick), hire a cab or take a bus to reach Panaji.
By Road: Mumbai is connected to Panaji by NH48 and it takes about 10-11 hours to cover the distance of 590km.
Cuisines on offer
Being the capital city, Panaji's food scene is quite diverse with food options suiting all tastes and preferences. While one can enjoy authentic Goan curries in local eateries, there is also enough to explore when it comes to international cuisines owing to backpacker cafes that attract tourists of different nationalities. Some of the best places to eat here are the Black Sheep Bistro, Mum's Kitchen and Kokni Kanteen.
Accommodation
Since there are no accommodation options on Chorao Island, one will have to put up in Panjim, which is the closest place offering stay options suiting all kinds of budgets:
Price: ₹13,750 onwards for a double/twin room (breakfast not included).
Price: ₹2,970 onwards for a standard double room (breakfast included)
Price: ₹700 onwards for a single bed in a dorm (breakfast included)
Share your best bird watching experiences by writing your story here and helping the community learn something new.
Frequent Searches Leading To This Page:-
Best Tour Packages for Goa, Goa Tour Package for Couple, Best Travel Packages for Goa, Best Goa Trip Packages, Goa Tour Package for Couple from Delhi, Goa Holiday Tour Packages, Top Goa Packages for Family, Goa Honeymoon Packages from Delhi