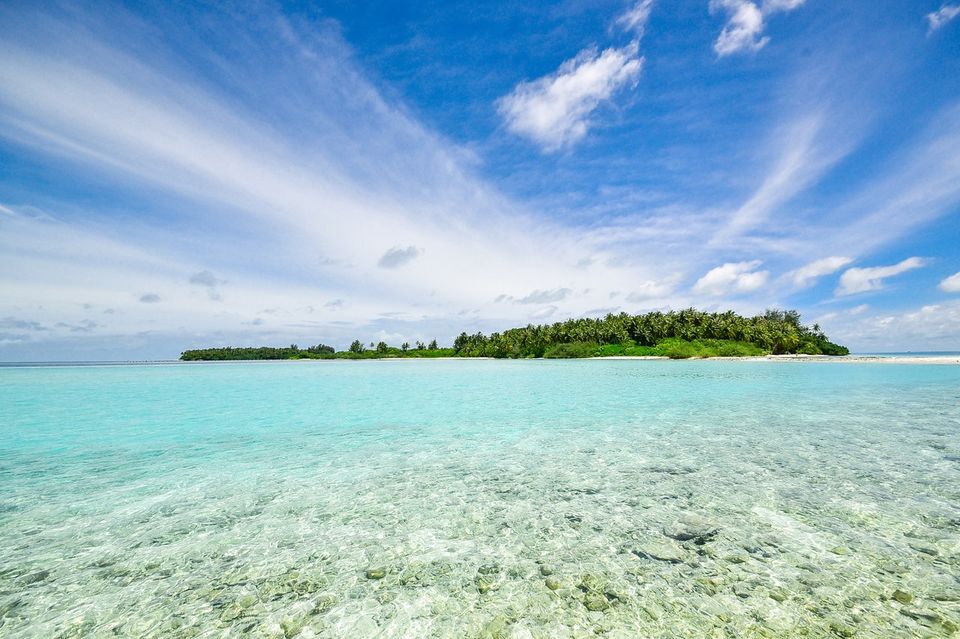 What is the first thing that comes to your mind when you hear the word Goa? I'm sure that more often than not it is the beaches, cheap alcohol and crazy parties. Goa's tag of 'Party Capital of India' has created a certain image for the state—a place where you get sloshed out on cheap liquor. Not many know that Goa is actually much more than just beaches. Extremely rich culture, heritage and wildlife are some aspects of Goa that most travellers choose to ignore over and over again.
Geographically too, Goa offers a lot beyond than just beaches, which are now sadly seriously overcrowded and trash-laden. The state has several hidden, remote islands that never make it to the usual Goan itineraries. Here are Goa's 7 best islands that you can visit to escape the madness of its beaches:
If you're someone who calls themselves a wildlife enthusiast and hasn't been to Chorao Island yet, you're really missing out on something! The remote island houses the famed Dr. Salim Ali Bird Sanctuary that attracts as many as 500 species of migratory birds every year. To add to that, one can also spot deadly crocodiles who live here in Chorao's mushy mangrove forests.
Top experience: Take a canoe tour of the island to spot crocodiles and exotic birds.
Getting there: Head to Ribandar, a small town situated 5km from Panjim. There are several to and fro ferries which connect Ribandar to Chorao.
Canacona Island is one of those places which has quite a story to it. Also known as Monkey Island and Conco Island, the place is said to have been inhabited completely by monkeys. As Goa started expanding and travellers discovered the island, the monkey population reduced significantly. One can still spot a few primates here but it is unwinding by its rocky beach and exploring the virgin island which takes the cake in Canacona's case.
Top experience: Go for a casual swim in the pristine waters during a low tide.
Getting there: Hop on a ferry from Palolem to reach Canacona Island in less than 10 minutes.
It is said that way back in the 20th century, the natives of Sao Jacinto took a pledge to never lease out or sell any part of the island. It is because of this promise that Sao Jacinto continues to be one of the most pristine places in Goa till date. The lush green island makes for a great place to plan a day trip to. Spend your day in Sao Jacinto by exploring the island on foot, interacting with the locals and offering your prayers at the island's church.
Top experience: Capture the stunning view from the island's lighthouse.
Getting there: Sao Jacinto is well connected to other parts of Goa. Drive on the NH17 Vasco - Panaji coastal highway and cross the Silver Gate Bridge to reach Sao Jacinto.
It is believed that Divar was once a well-inhabited island before an epidemic forced its people to migrate to other parts of Goa. All these years later, Divar continues to house the ruins of a bygone era and makes for a great place to learn what life must have been like back in the day. The island now has three distinct villages which are home to a few hundred natives who welcome travellers with open arms.
Top experience: Attend the local festivals of Divar, Bonderam and Potekar.
Getting there: Divar is probably one of the most well-connected islands in Goa. One can catch a ferry from either Ribandar or Old Goa or even Naroa to reach the island.
A popular island amongst drifters visiting Goa, Butterfly Island resembles a butterfly on the verge of taking off, which gets it the unique name. The remote island is also a favourite amongst couples who come here to spend a quite day, giving it another name, Honeymoon Island. If you're looking to escape Goa's littered beaches and relax in absolute silence, make sure you plan a day trip to Butterfly Island on your next trip to Goa.
Top experience: Spot dolphins while sunbathing on Butterfly Beach.
Getting there: One can easily get to the island by taking a ferry from either Palolem Beach or Agonda Beach.
If you're someone who's looking for serenity with a dash of adventure, Pequeno Island offers the absolute best of both worlds. The island is located at distance of just about a kilometre from Vasco's Baina Beach and is a haven for every adventure lover. Also known as Bat Island, Pequeno offers some scintillating views, clean waters and of course, a break from Goa's maddening crowds.
Top experience: Witness Goa's marine life by going snorkelling.
Getting there: Head to Vasco da Gama and hop on a boat or a ferry to reach Pequeno.
Right in the heart of the bustling North Goa, is a place that chose to not evolve with time. Vanxim is a small island resting on the banks of River Mandovi best known for its deserted nature, lush green surroundings and Portuguese architecture. Even though the island spreads across not more than a few square kilometres, it makes for an ideal place to spend an entire day unearthing the explorer within you.
Top experience: Take a walking tour of the island and put your photography skills to test.
Getting there: Since Vanxim is an extremely remote island, there are no direct ferries. You will have to go to Divar Island first, from where you can catch a connecting ferry to Vanxim.
Note: Please understand that these islands are someone's home. If you plan on visiting any of them, do so responsibly. Make sure that you don't leave behind any trash, damage property and hurt the sentiments of the locals. It is very important to protect, preserve and maintain the sanctity of these islands. Travel responsibly and motivate others to do the same.
Ever gone truly offbeat while exploring Goa? Write in here to share your travel stories with the Tripoto Community. Don't forget to check out our amazing YouTube channel for handpicked travel videos from around the world.
Frequent searches leading to this page:-
Goa island India, island trip in Goa price, how to reach butterfly island Goa