Beaches are for fun, but you indulge without inhibition only when there is not much of a crowd. Goa being so popular, most popular beaches are full of tourists with little opportunity to do something crazy.
But if you go out to the unexplored and nearly secluded beaches like Querim, you pretty much get to do some cool stuff...whether for your own memories or a fun travel post.
Spend some time after the sun goes down and if you have a DSLR camera or mobile phone with night mode, capture the beautiful evening sky.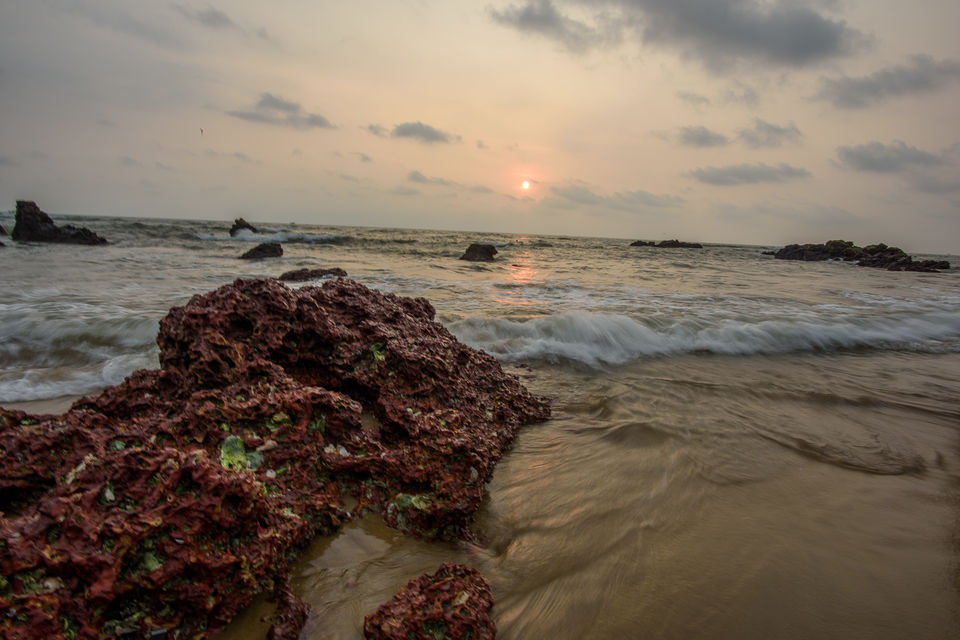 How to reach:
It is nearly an hour's drive from popular North Goa hotspots so you can either rent a 2 wheeler or book a local cab.
Cost:
Two wheeler ride would cost you around INR 500-1500 (depending upon which one do you take) including day rental and petrol
A comfortable sedan would set you back by 2500-3000, but can be shared between a group of 2-3 people
You can add 700-1000 for meals
What to do:
*Soak the sun lying on the beach or play in the water
*Witness a magical sunset
*Attend evening Aarti in the temple outside
A special request: Please enjoy the tourist spots responsibly, do not litter or engage in any illegal activities.
Ready to travel for free? Earn credits and redeem them on Tripoto's weekend getaways, hotel stays and vacation packages!