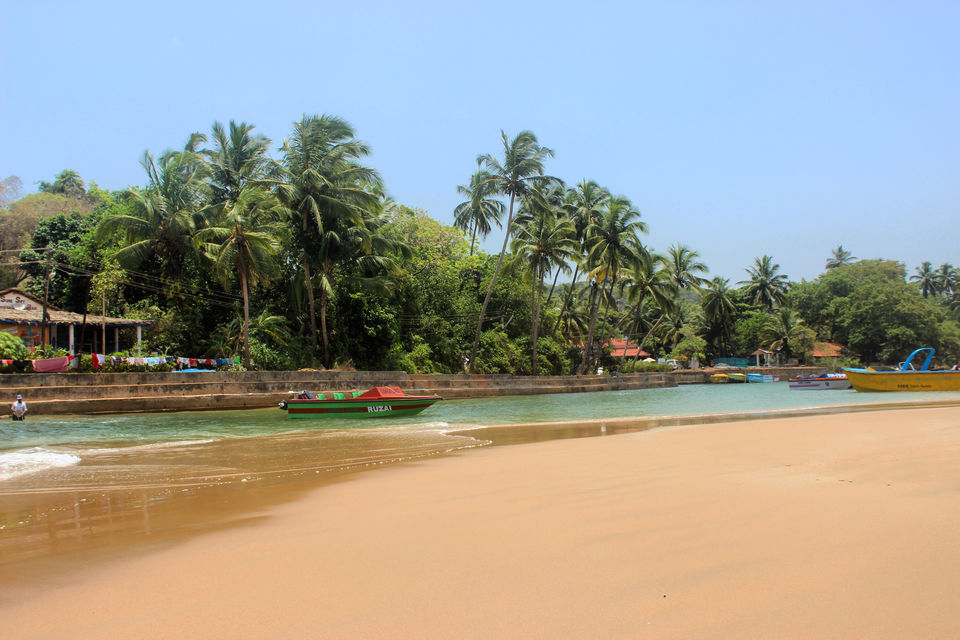 Susegad is an idea derived from the Portuguese word 'sossegado' which alludes to the laid-back attitude of Goans.
Susegad is born of an intrinsic acknowledgment that you can't and ought not battle the little things of life. Like on a hot, sultry, soporific summer afternoon, it is best to shut down and spend time in the shade. Otherwise, you won't be able to enjoy the balmy summer evening that comes later.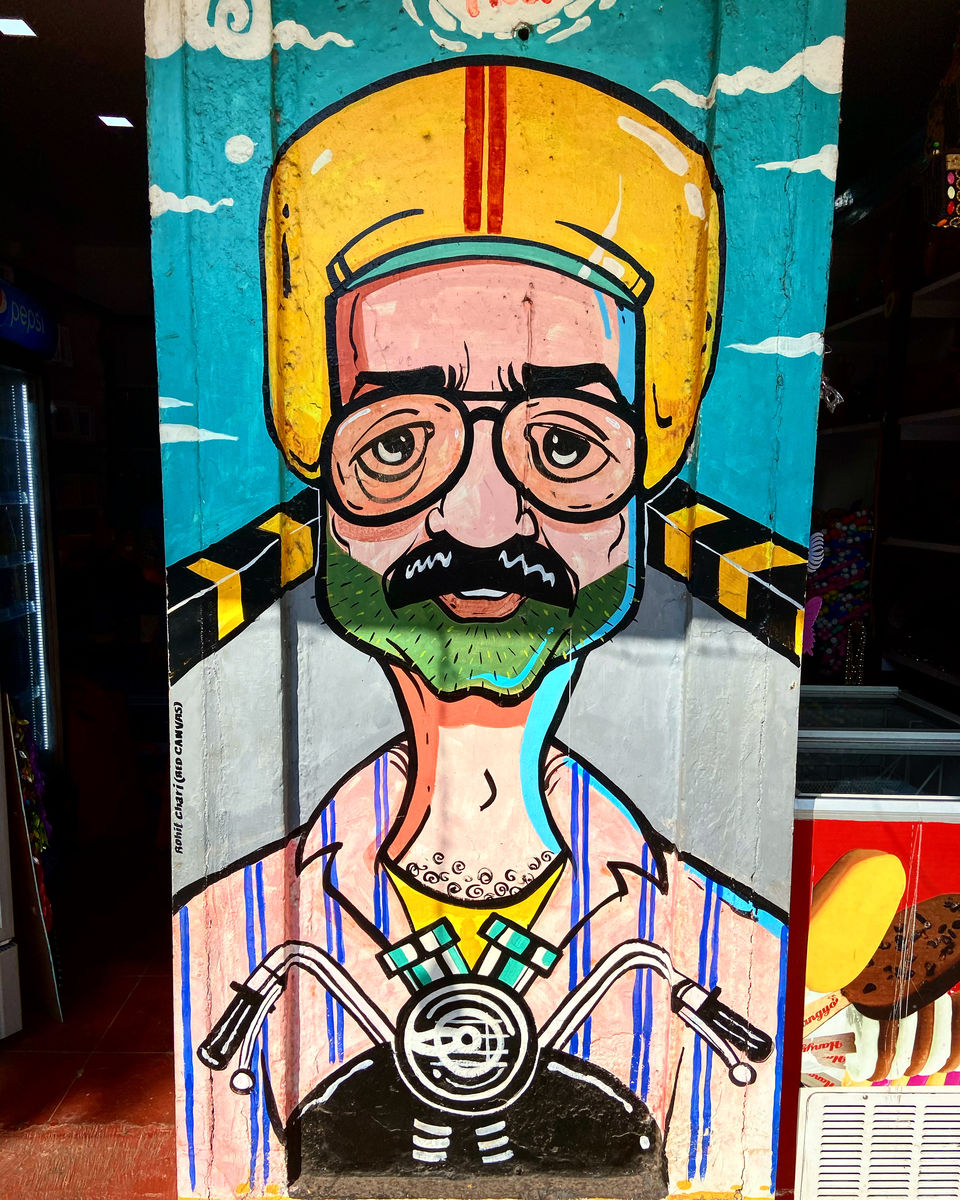 Despite the fact that Susegad is significantly more than napping in afternoons, it is tied in with carrying on with life at a slow pace, taking your 'own sweet time' about everything.
Are Goans truly Susegad? Or on the other hand, it's simply something the travellers have concocted to mark Goans laid-back nature. My recent trip to Goa was not only focused on exploring the pristine coastal beauty and tasting food at unexplored cafes but also to find out whether Goans are truly Susegad.
India's west coast paradise, Goa is famous for its beaches, exotic cafes, food, churches, and the Goans are known for being susegad. From the hip and electric nightlife of Tito's lane in North to breath-taking beaches of South, there are many loved places to visit in Goa that have been popular with holiday goers. Join me as I take you to through my interpretation of Goa featuring North to South.
Located on the southwestern coast of India, Goa is easily accessible via road, rail, and air. The snappiest way to arrive at Goa is through the air though the train and roads will take you through the delightful and mesmerising Konkan region of Maharashtra.
Took a flight from Mumbai to Goa which takes approx. 1hr to arrive at Dabolim Airport. The airport at Goa is strategically located in the center equally distanced from North or South.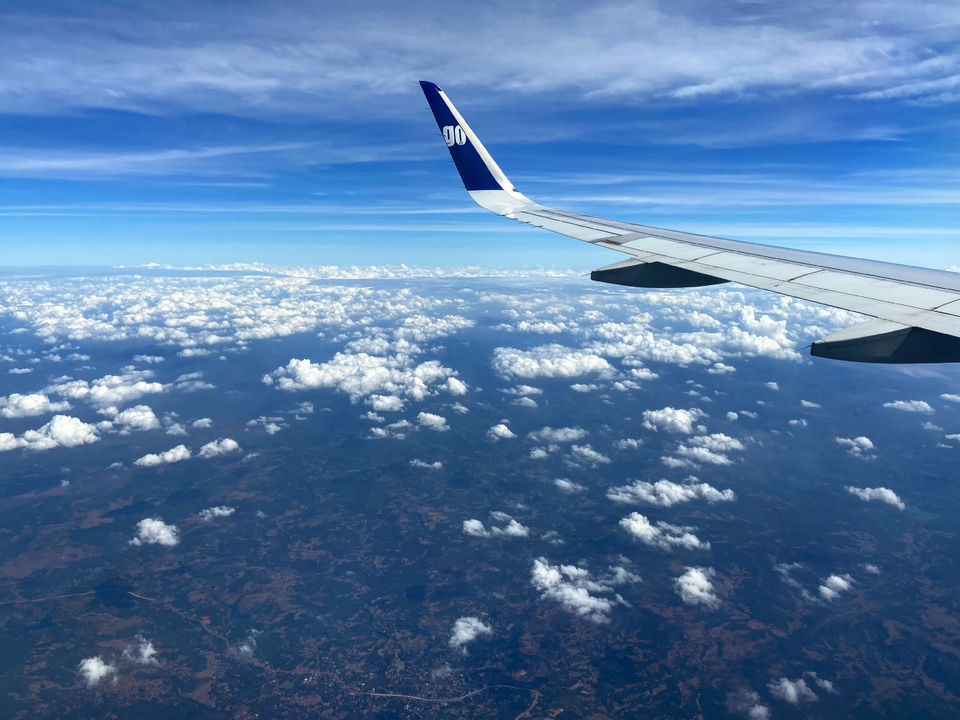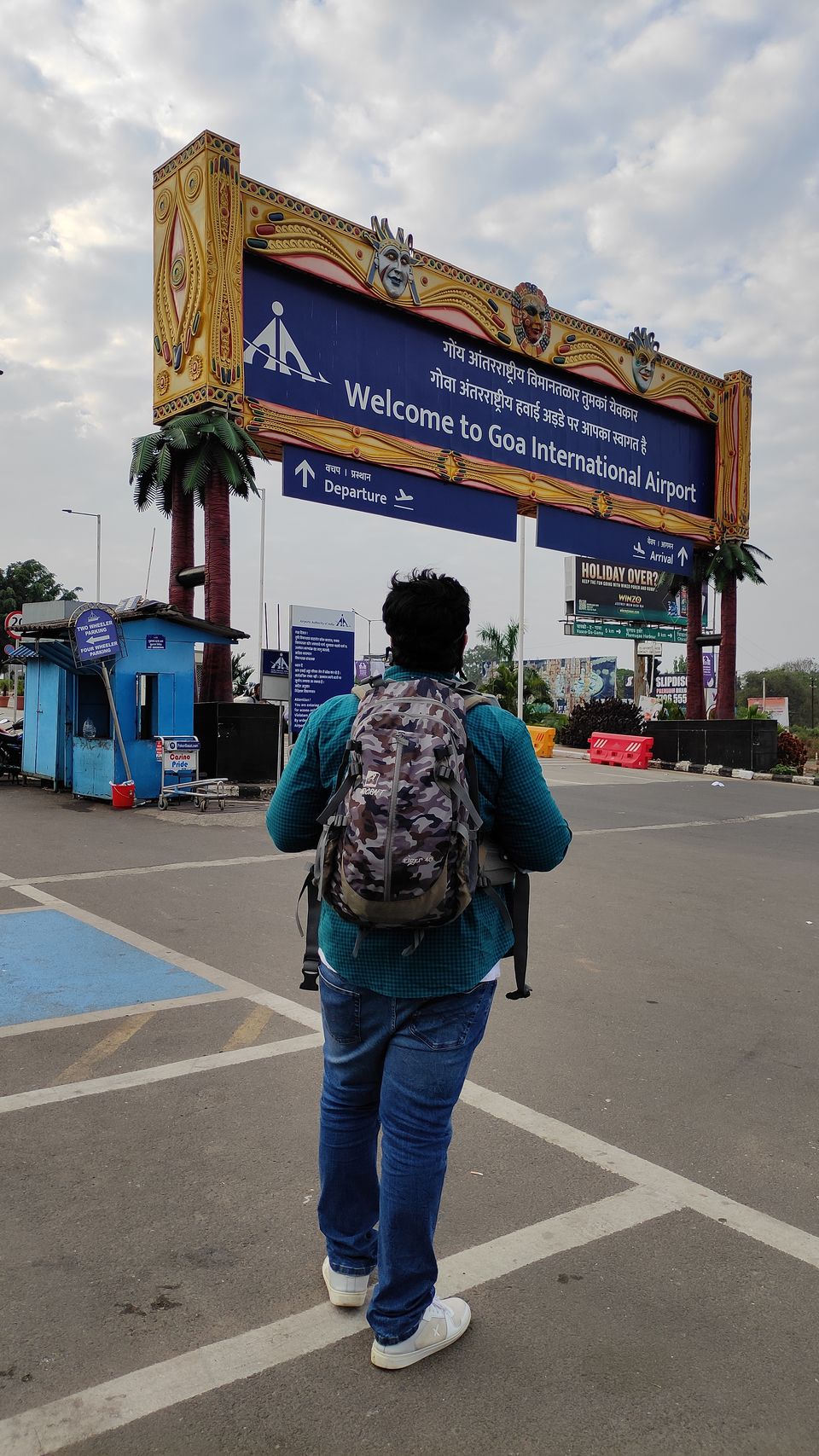 PS: Take an early flight if you are traveling from Mumbai. Why squander a day in voyaging when you can get an early flight and appreciate the remainder of the day in Goa.
The Travel – The public transport network is terrible and there are no uber or ola services available in Goa. You can either lease a self-drive bike and cars or lease a taxi to move around in Goa. Leasing a self-drive vehicle is a superior choice as there are different local service providers or web organizations like zoomcar/mychoice in the market giving you the best cost.
The Stay – Post lockdown Goa has facilitated travel limitations in and around the state yet check whether the spot you are reserving is following the Covid-19 standards and cleanliness guidelines. Just to be on the more secure side, we booked a condo through Airbnb in Candolim.
Candolim
Post check-in our hunger pangs kicked in and we chose to explore the streets of Candolim looking for a decent café which lead us to Tomato's Garden Kitchen & Bar. Situated on the Candolim seashore, the bistro has the best ocean confronting perspective and serves some lip-smacking food going from European to Indian cooking.
Tomato's food is an answer to the boring, overpriced, and bland food that shacks serve on the beaches. Pleasantly barbecued chicken steaks served with rich mushroom sauce accompanied with pureed potatoes, sautéed veggies, and chilled brew. It was a full meal and the portions were enough for one person. We also ordered Kingfish curry, which albeit a tad bit spicy from my taste buds but was pretty good and was served with rice and roti. With an amazing view and easy access to the beach, Tomato's recommends not only for a gang of friends but also family outings.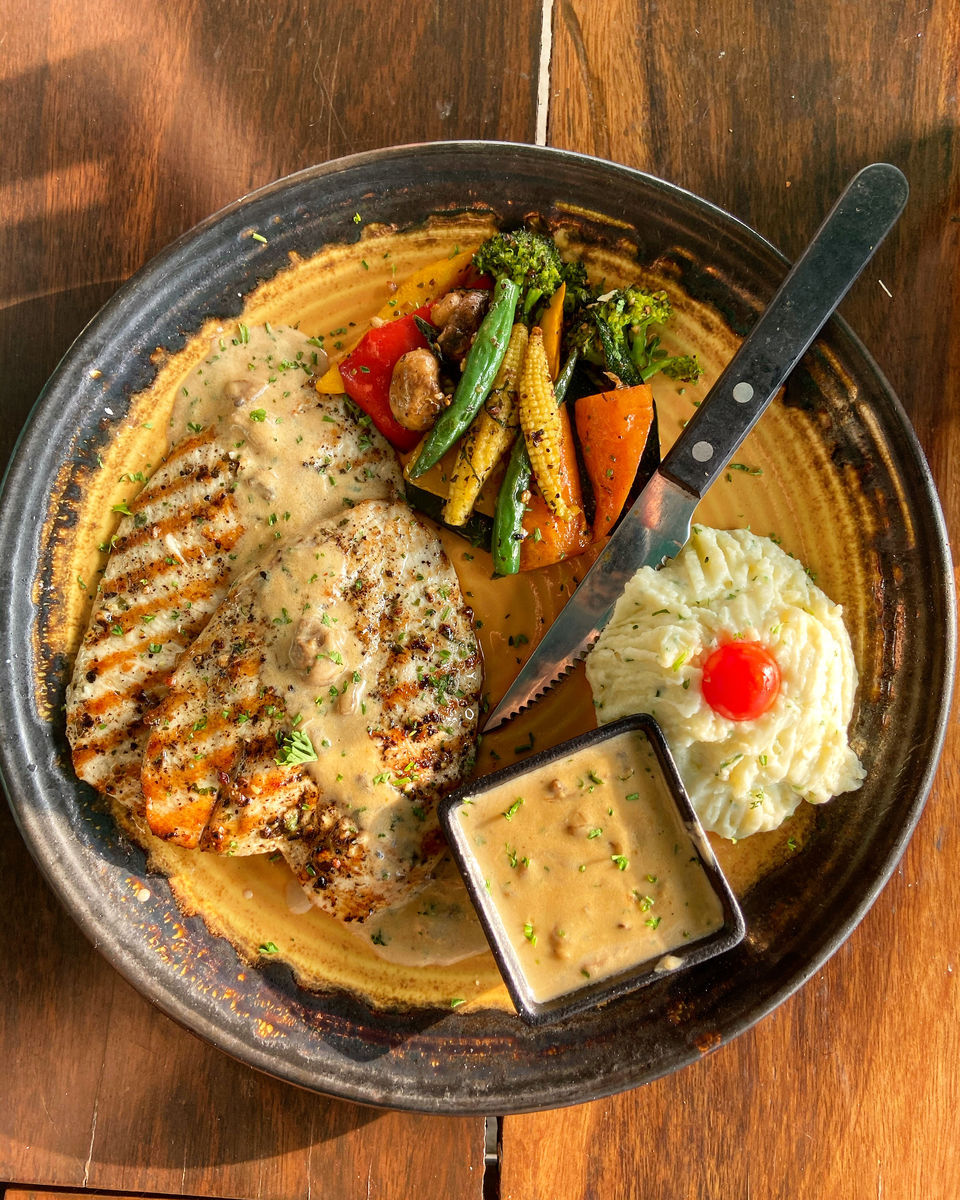 Walking around the seashore unshod is something that I've consistently loved and the inclination can't be depicted in words. Among the hustling sea beaches of North Goa, Candolim gives you a blend of incredible shacks and quiet places where you can sit in harmony and appreciate the sunset. Regardless of whether it is bright or overcast, sitting on the seashore, tuning in to the waves hitting the shores, and looking endlessly into the wide sea creates a similar feeling.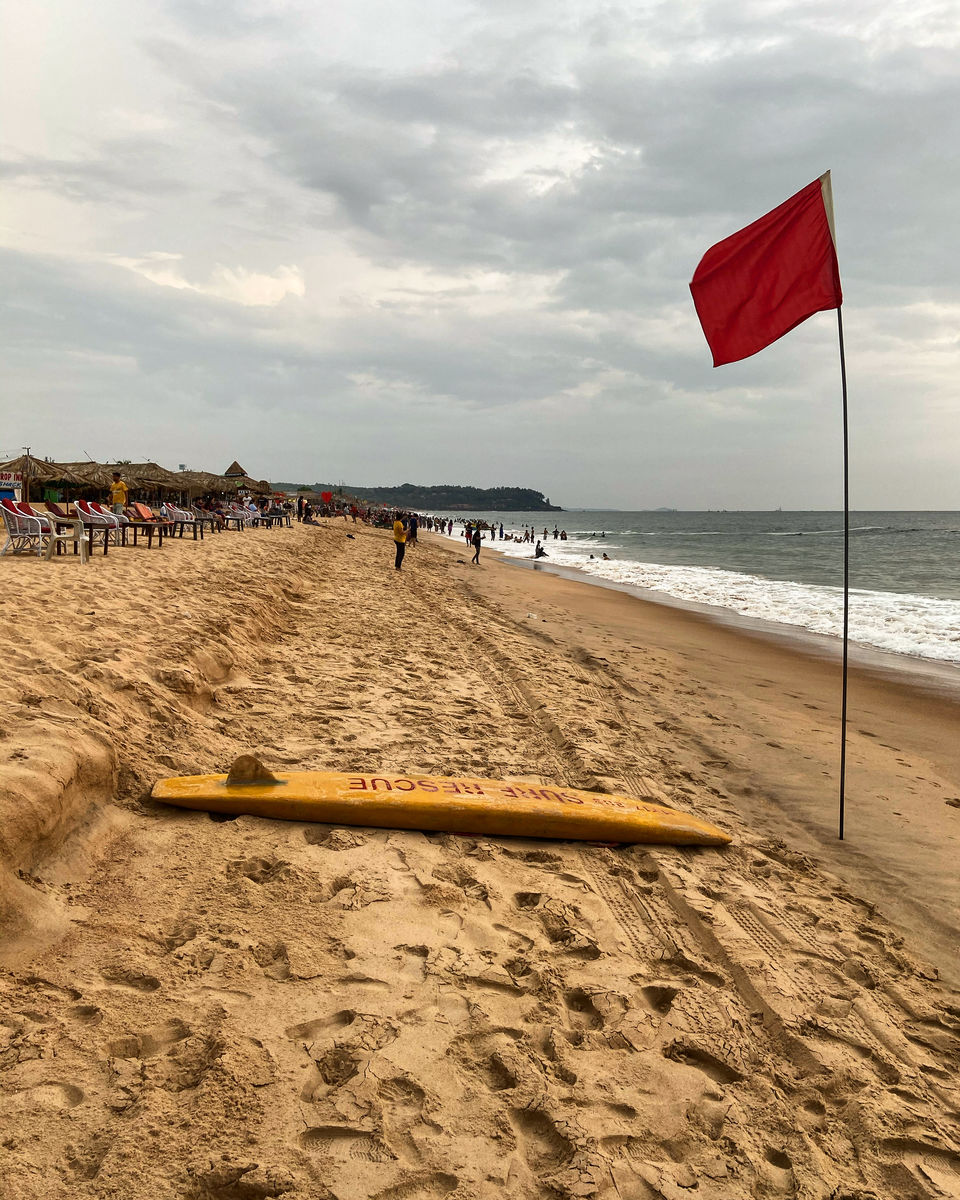 After spending time on the beach till it was dark, we went to the Saturday night market at Arpora which was lamentably closed due to Coronavirus. Evidently, there was no plan B and after cruising around for few minutes, we chose to explore another café for supper and end our day with that which lead us to Fifteen Candolim. Fate had something else planned for us, a very night was transformed into a tense and startling one. Bang opposite this restaurant was this ground, or I thought it was one and decided to park the car there. Who knew the ground was loaded up with sand and the vehicle stalled out. It was dull and there was one to help. It took us over 60 minutes, a few petitions and the vehicle was at long last out of the jettison.
Later we discovered that this is a trick run by local people. They let you park the vehicle on the ground and after it is trapped, they charge a bomb to resolve your problem. I couldn't say whether the café proprietors are engaged with this or not yet it's one thing that you don't need yourself getting included in. This brought an end to our first day in Goa.
Fontainhas
Sundays are meant for brunch and we made a beeline for Panjim's Latin Quarter – Fontainhas. The Latin Quarter of Goa is all about Portuguese styled houses and cafes. Goa is more than its beaches and these lanes take you to that unexplored part of Goa that is keeping its colonial history alive.
While strolling on the roads of Fontainhas, we came across this cute little bistro named Caravela. Located in the Sao Tome area of the Latin Quarters, Caravela is the perfect place to start a culinary adventure. Caravela is a cute little bistro that serves lip-smacking dishes ranging from all-day breakfasts, authentic Goan food, and a variety of coffees. Do check out my other upcoming blogs for a detailed review of the restaurant.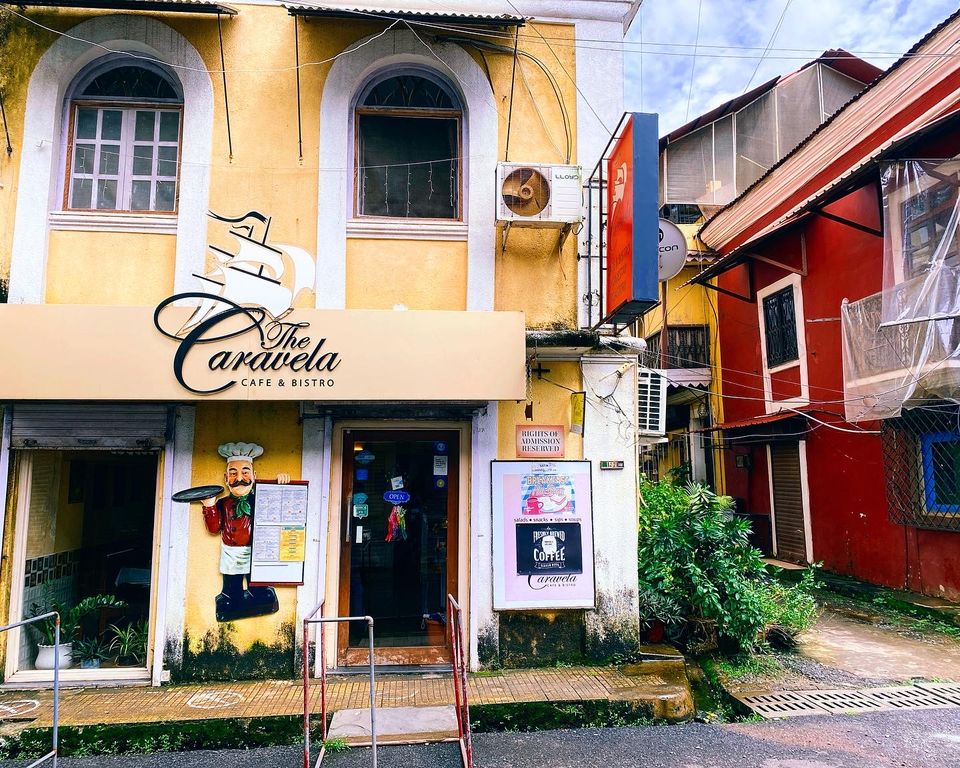 We tried almost everything from their menu beginning from All day English Breakfast to Goan Prawn Balchao, Poe, Serradura, in-house brewed coffees, cheesecakes. The list is long so was our visit to the café. It soon became our favorite place in Goa for breakfast and we visited that café multiple times during our visit. Not only the café was good, but the owners of the café were also very warm and friendly.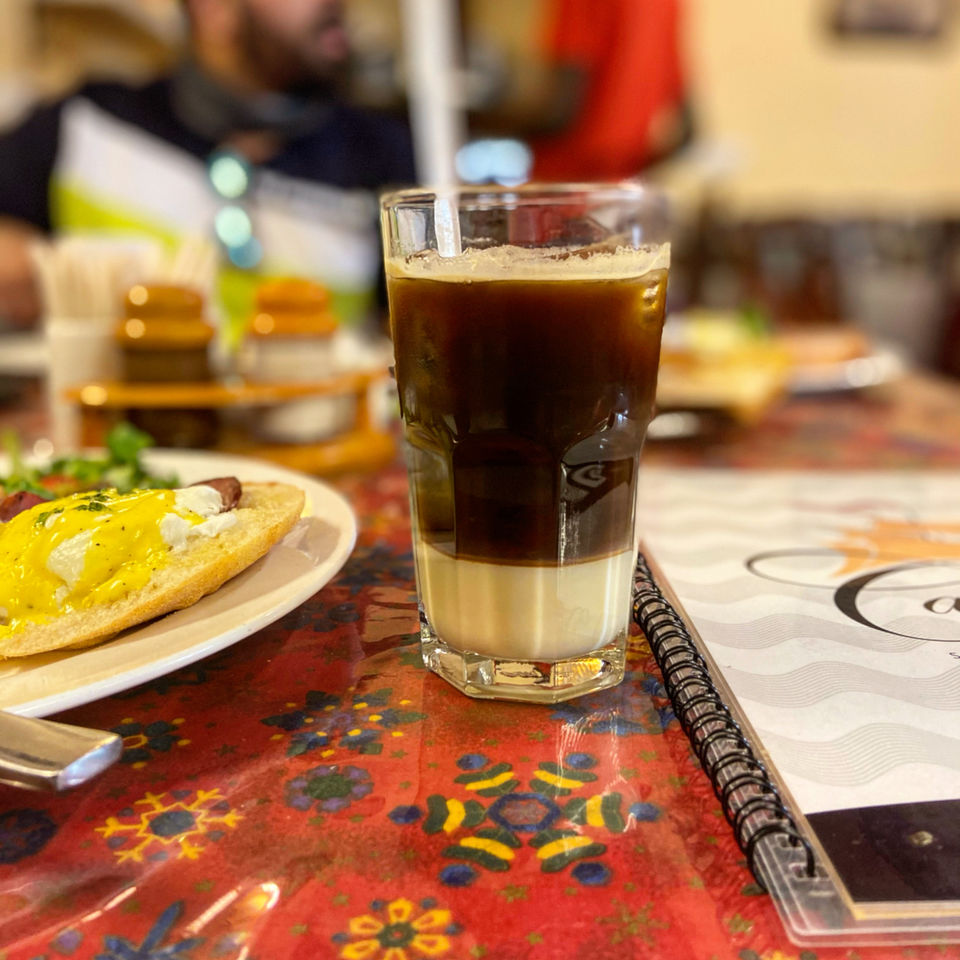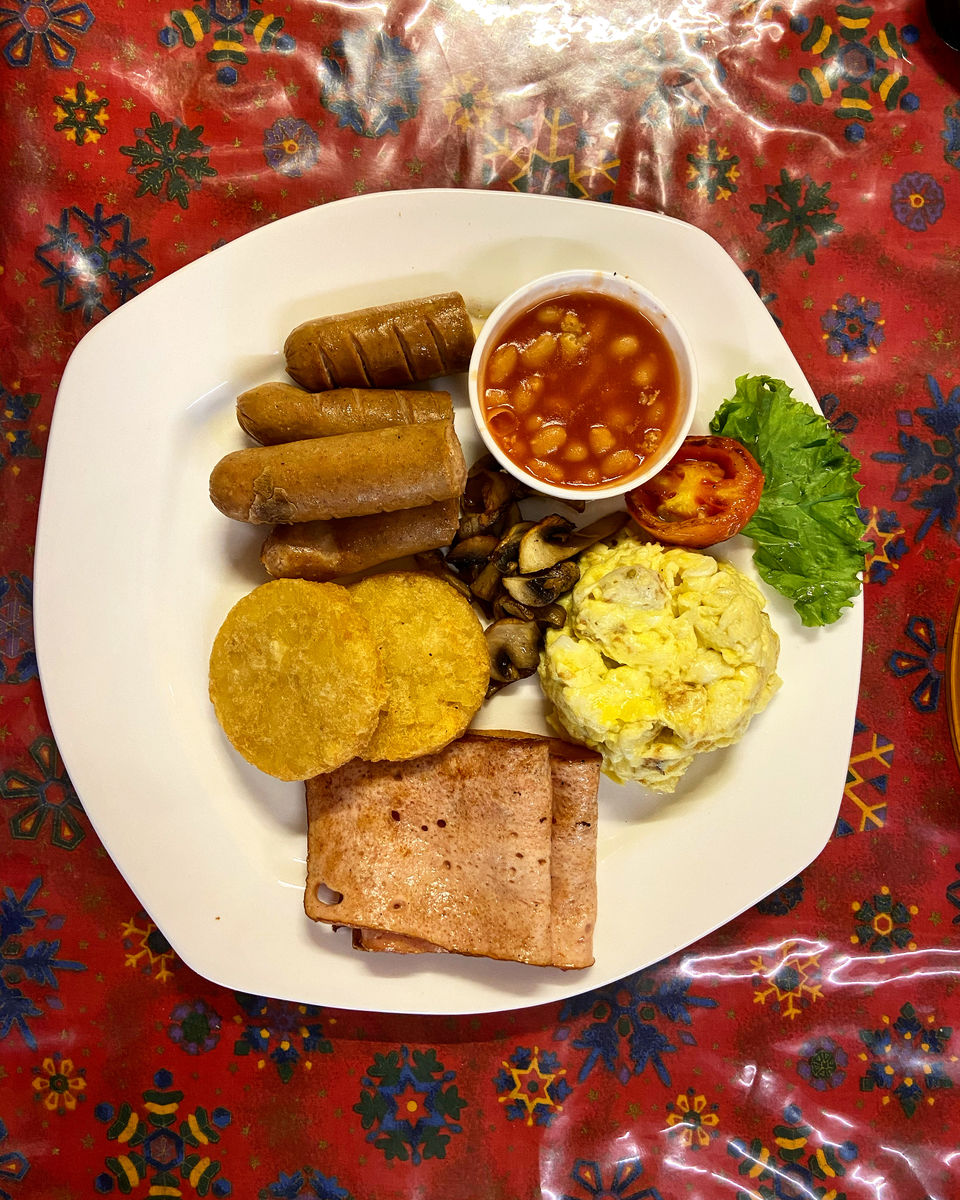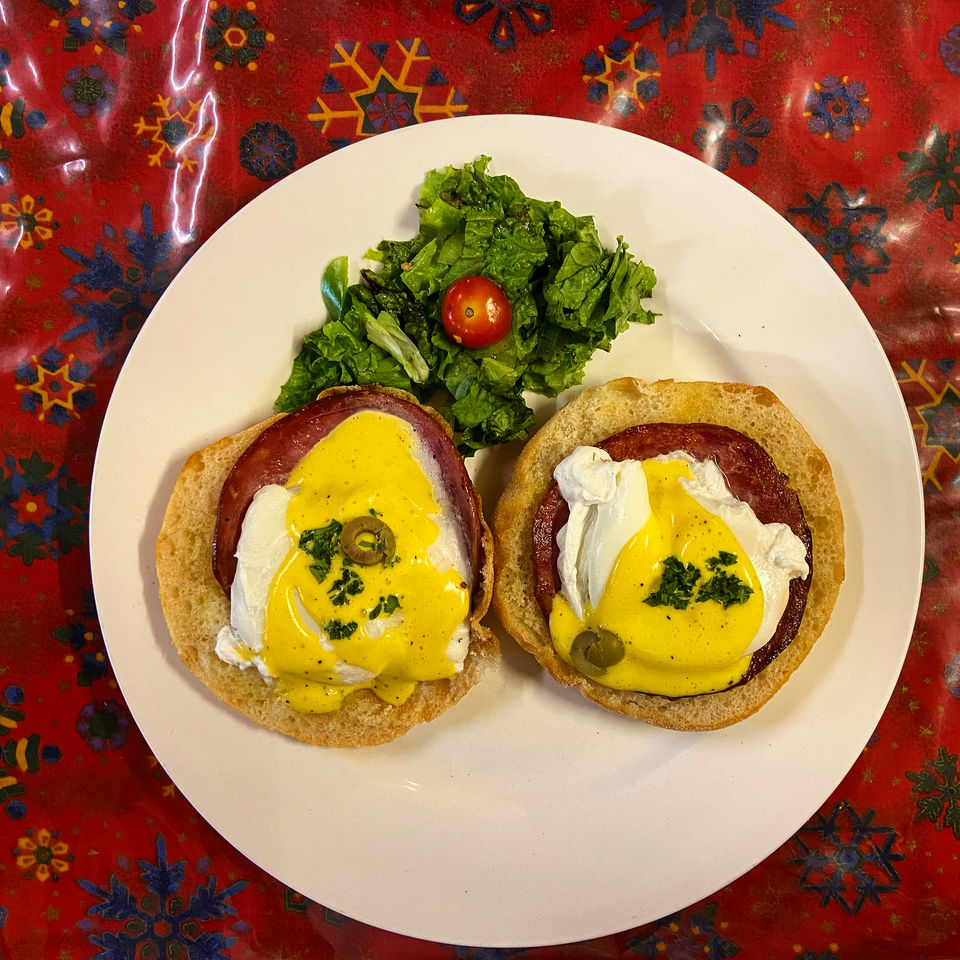 The calories acquired must be scorched someplace, and strolling in the paths of Fontainhas was the ideal exercise. Roads of Fontainhas are brimming with narrow lanes comprising vibrant streets, churches, and brilliant Portuguese-styled houses.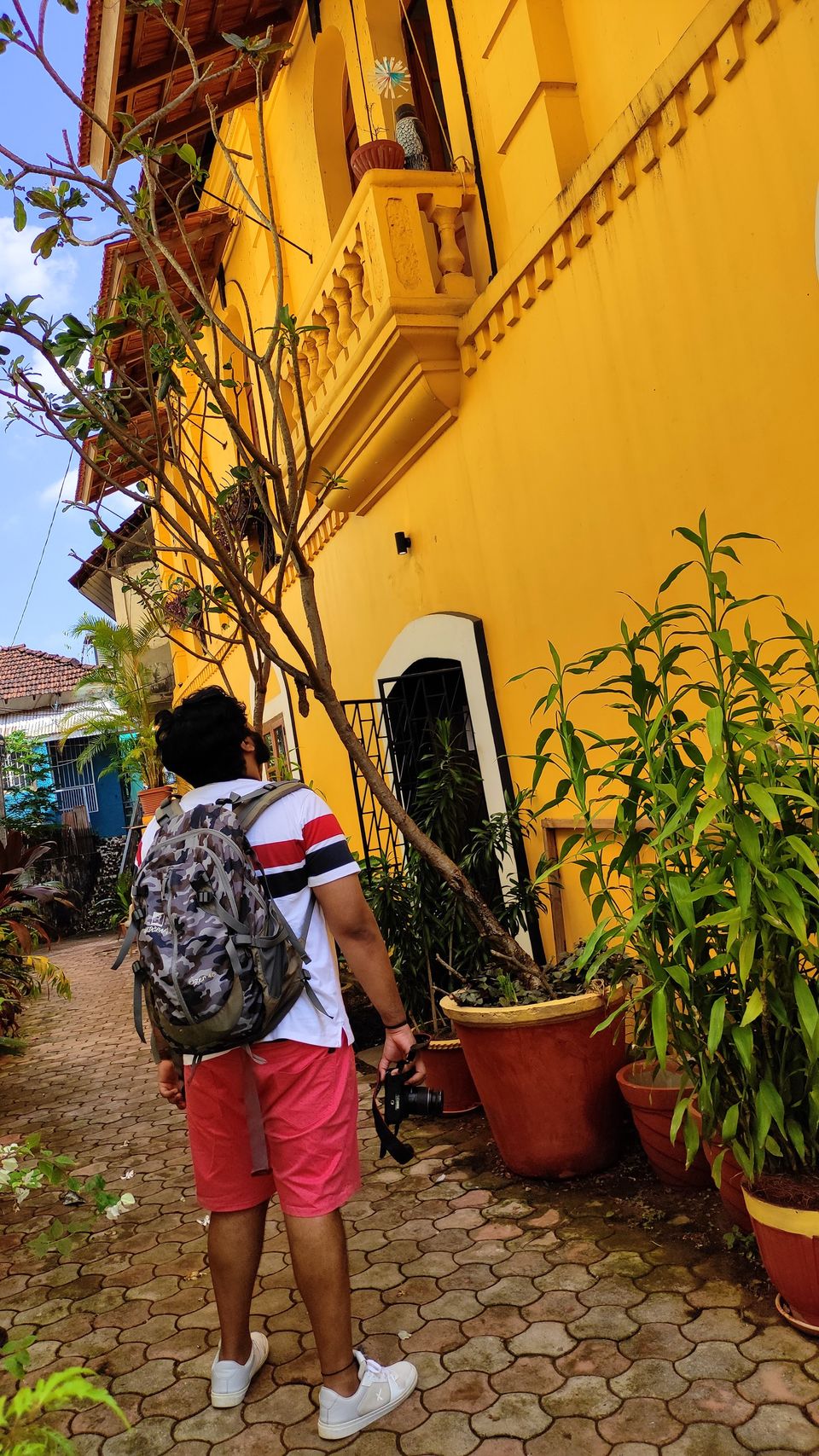 The best way to explore Panjim is on foot. It's a decent workout and you get to observe people, locality, the atmosphere, and the vibe. Discovered this renowned Panjim church while walking the roads of Fontainhas - Our Lady Of the Immaculate Conception. The Portuguese Baroque-style church has been included in a number of Bollywood motion pictures and is often known as the 'crown' of Panjim.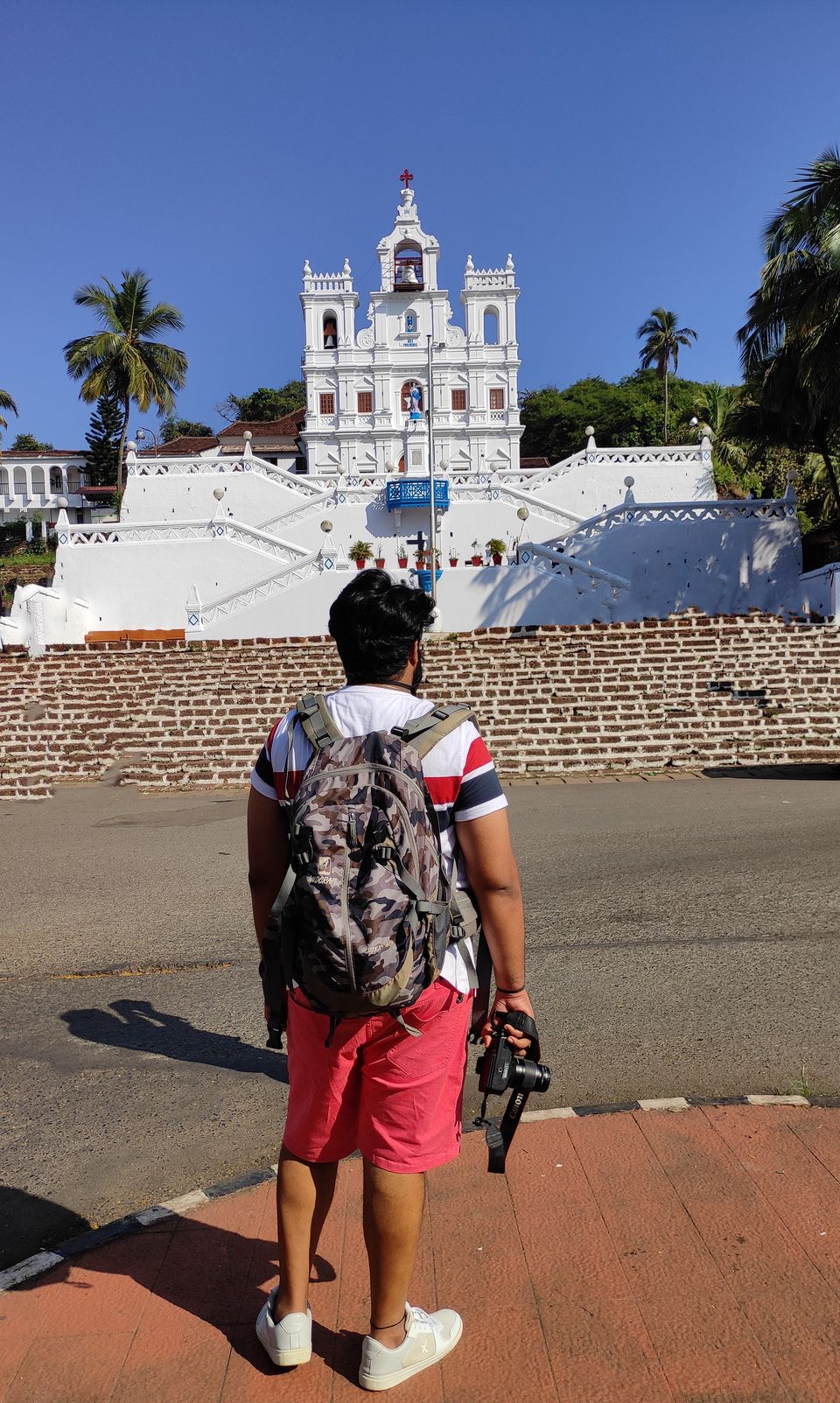 Parra Road
From Panjim, we headed to Parra street. Close to the town of Mapusa, Parra road is a wonderful stretch fixed with palm trees on both sides. Featured in few Bollywood flicks, this stretch has gotten the spotlight recently and is murmuring with tourists and influencers looking for one great snap for the gram. Wee hours is an ideal time to not only get a photograph but take in the additional oxygen and appreciate the beautiful stretch.
My interpretation of this spot, it is jam-loaded with sightseers and local people scorn it deeply. It is their drive course and individuals standing right in the center of the street would annoy anybody.
Anjuna & Eva Café
Anjuna has been a focus of the hippie scene in Goa since the 1960s and is known for its rocky beach, seasonal flea market, and cafes. In spite of the fact that it keeps on pulling backpackers, a great deal of homegrown travelers visits Anjuna for their doze of hippie-chic. Rent a bike and check out the back paths of Anjuna and you'll discover a spot that suits you.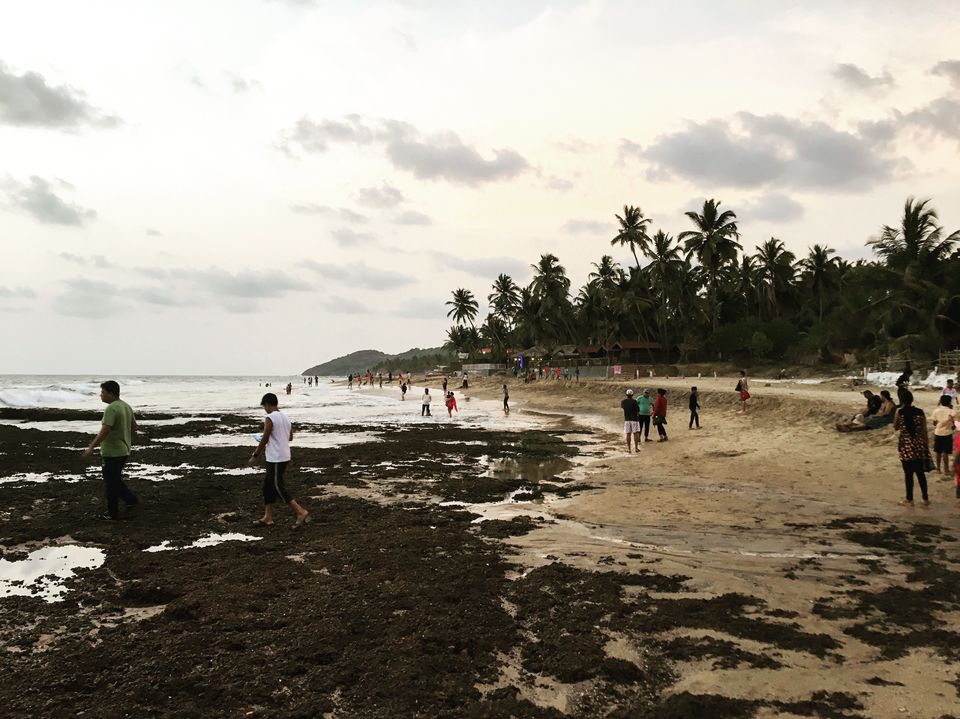 Anjuna grows on you and I think that is the reason why one always comes back to this place. We discovered our place in the lower region of Anjuna – Eva Café.
Eva Cafe - Mini Greece in the heart of Anjuna. Furnished with intriguing interiors, this little cafe at Anjuna gives the right dose of Greek cafe vibes. With limited seating, this place is always packed and you may need to wait for your table.
With a beautiful backdrop of the ocean, Eva is the perfect place to watch the sun go down. Make sure you reach early and grab the best seat in the house.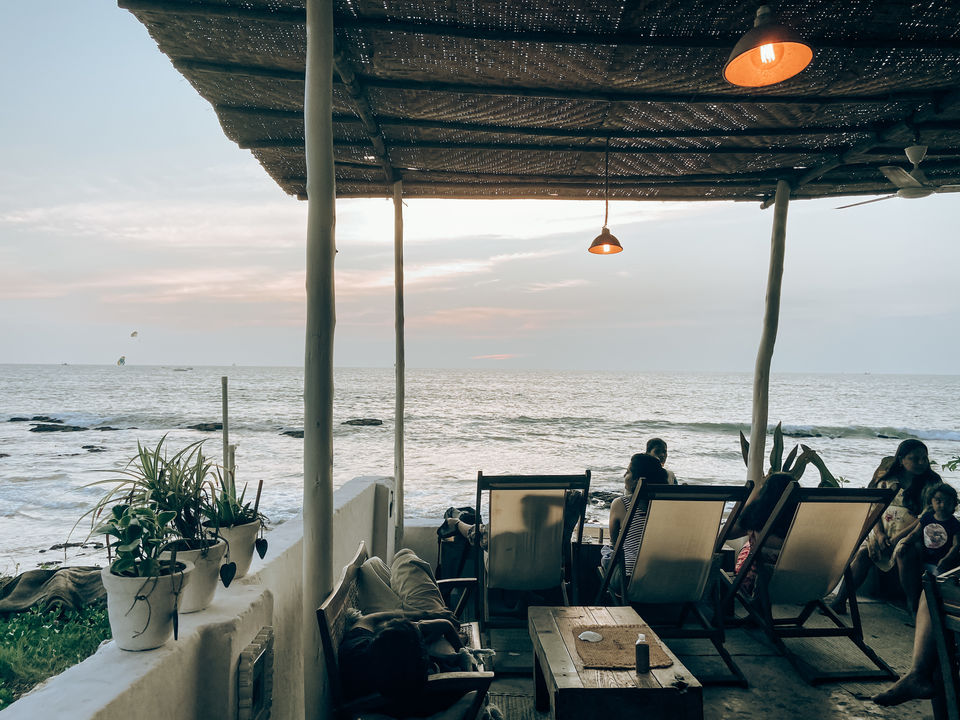 The food menu on the other hand is limited, but they do serve mouth-watering snacks and coolers. With no Indian food on the menu, the café might be a turn-off for most domestic tourists.
That carried end to one more day at Goa.
Baba Au Rhum & Chapora Fort
Food cravings kicked in again and this time it lead to Baba Au Rhum Café. A quaint café located on the back of Baga Anjuna road and is set back in the jungle where you sit under the trees and can enjoy the view.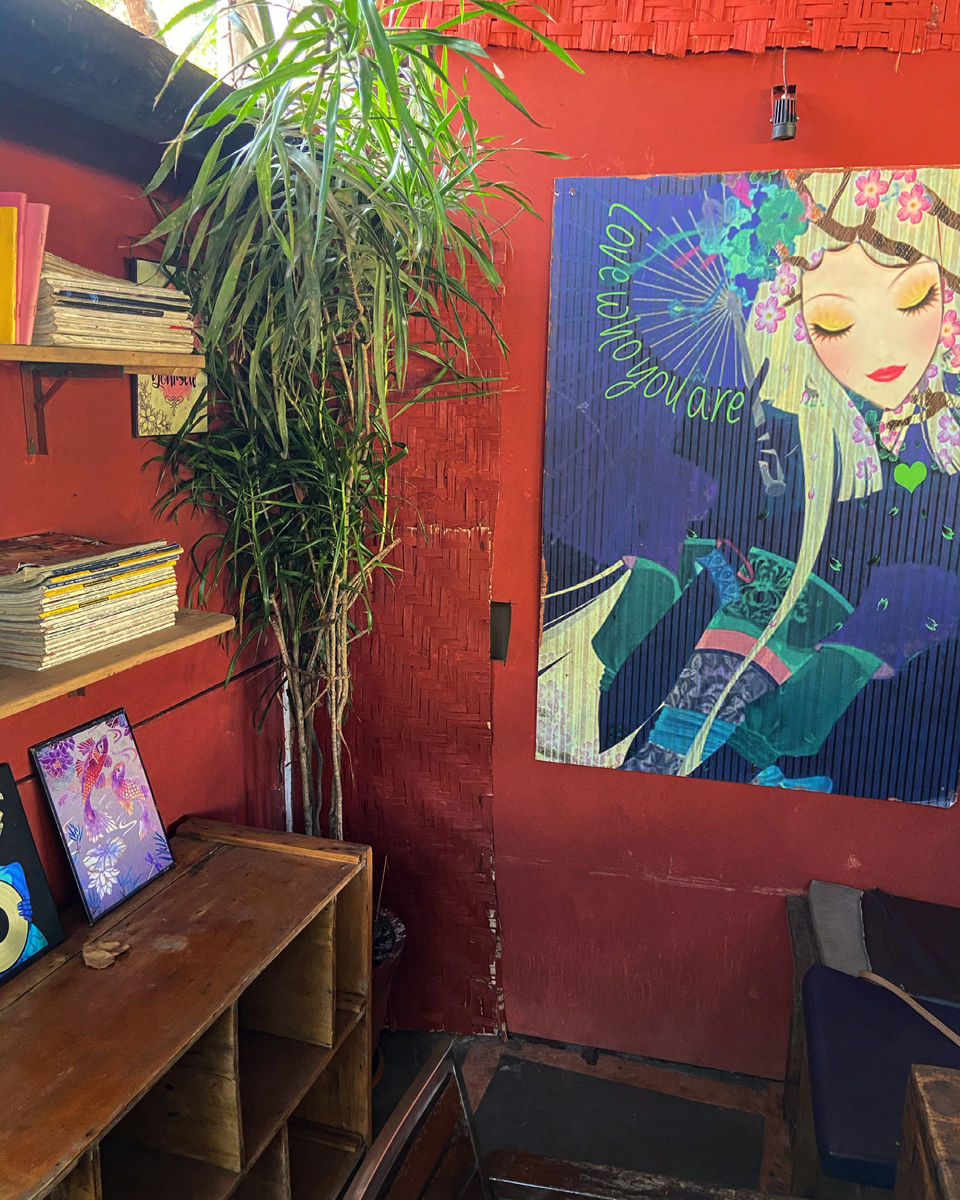 In our never-ending quest for extraordinary food around, Baba tops the list. With its immense reach on the menu going from breakfast alternatives, light meals, pizzas, coolers, and shakes to luscious pastries Baba Au Rhum has everything.
Next stop Chapora Fort – an ideal destination to burn the heavy brunch calories Situated in Bardez, Chapora otherwise called 'Dil Chahta hai Fort' is a famous tourist spot now and offers an astounding view to Vagator beach on the south and the immense Arabian ocean in the west. Did you know the fort was originally called Shahpura and was changed to Chapora after the Portuguese acquired Bardez.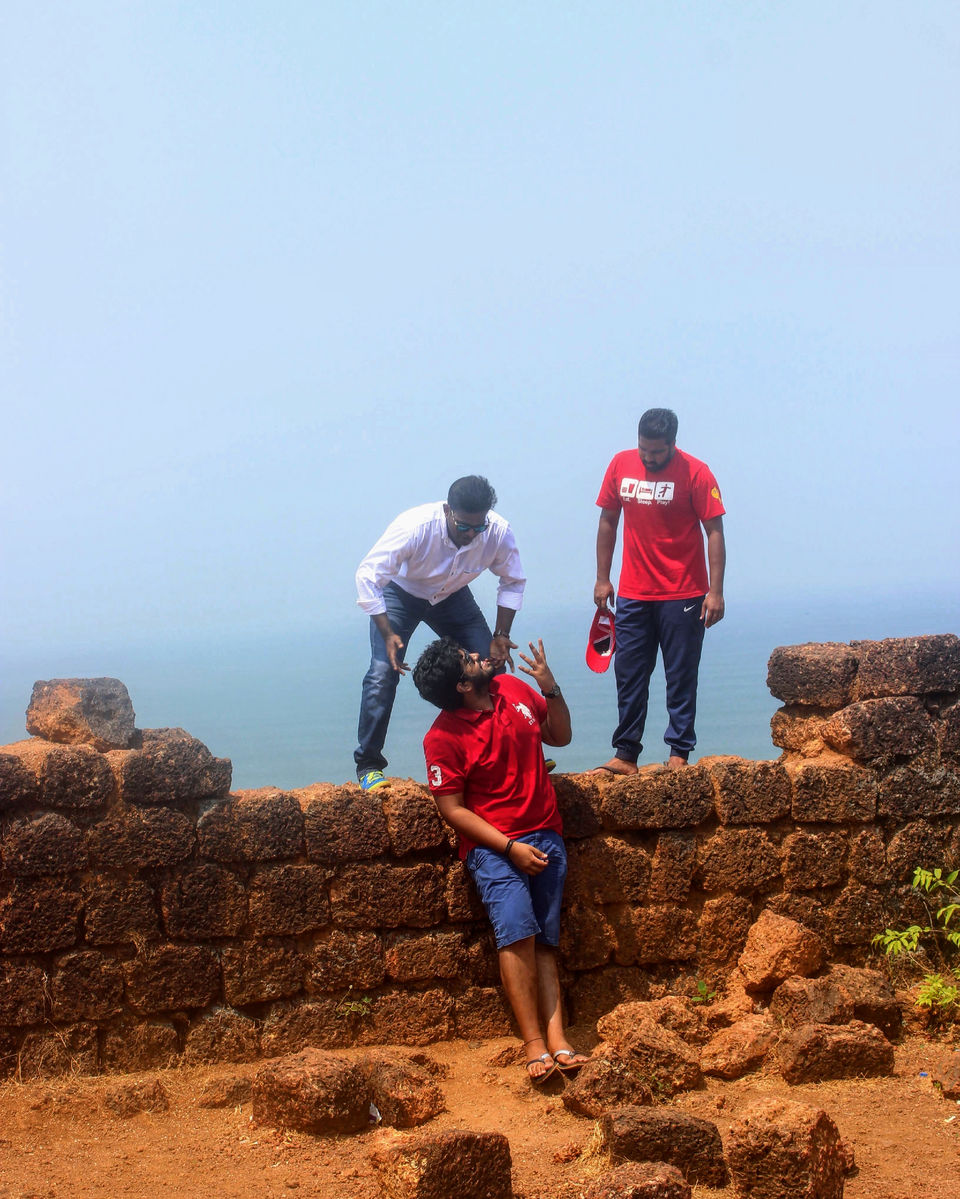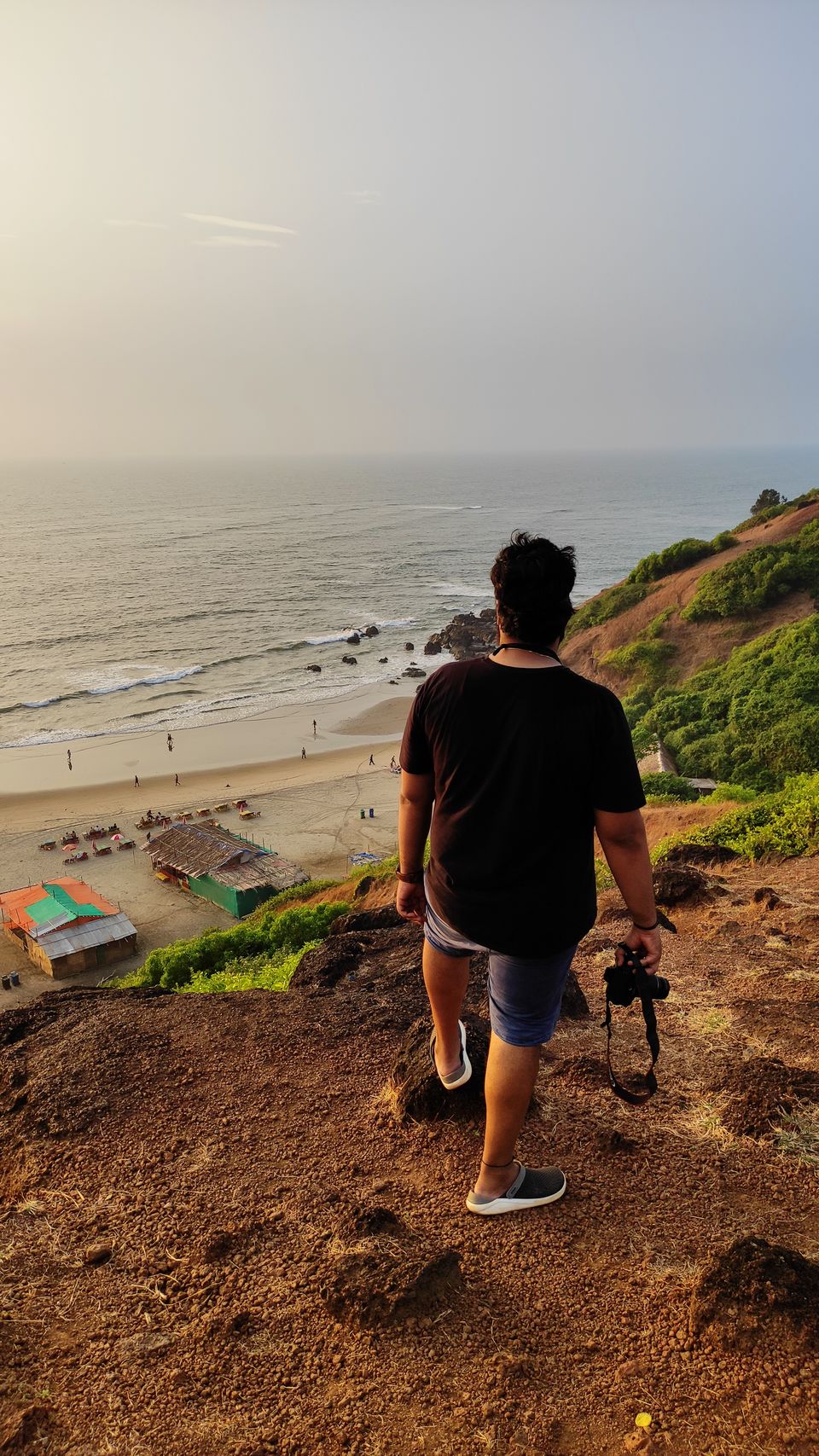 The fort has a rich history, a Bollywood connection, and has a beautiful sunset view. The fortress additionally hosts concerts & light shows. Despite the fact that being so well known with the sightseers, the spot isn't kept up and tidiness is a major issue.
South Goa
From the hip life of the North, it was time to relax a bit and explore the tranquil seashores of the South. South Goa is around 2 hr drive from Candolim and is a small excursion in itself. The drive takes you through country roads, Goan towns, villages, ghats, wildernesses making it an ideal combination of city and open country.
On our way to Agonda in the South, we found this cute little bakery – Baker's Street which served lip-smacking doughnuts and amazing in-house brewed coffee. Do check this place out on your next trip.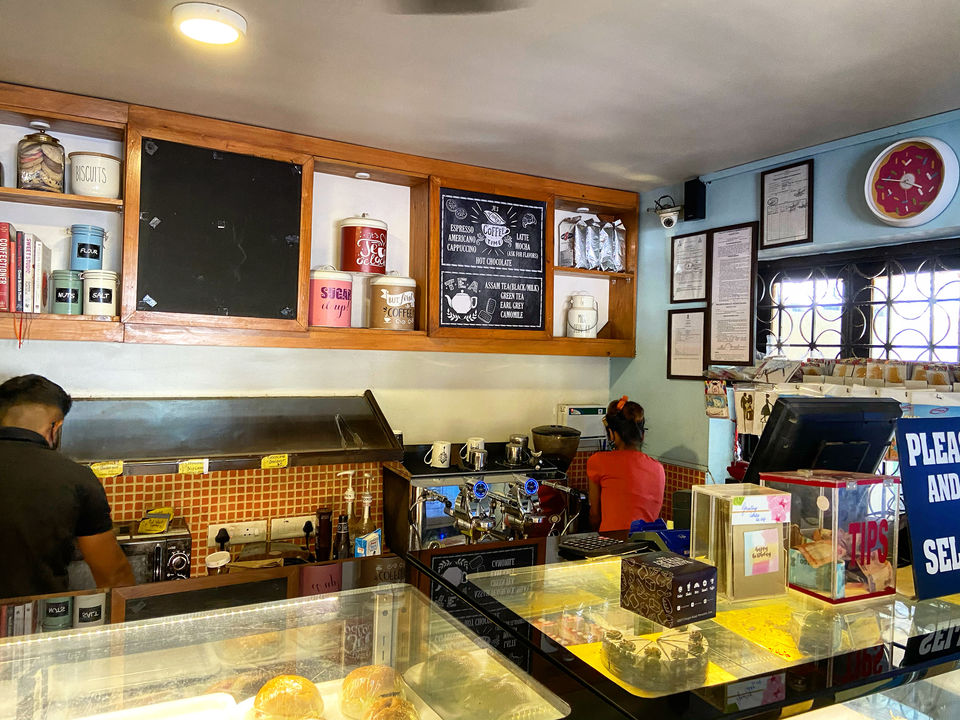 Back to South – Staying in South Goa was never a part of our plan, it was an improvised choice and fortunately, we discovered this astounding boutique resort in Agonda on Airbnb. The resort was just opposite the beach and had all the amenities for a comfortable stay.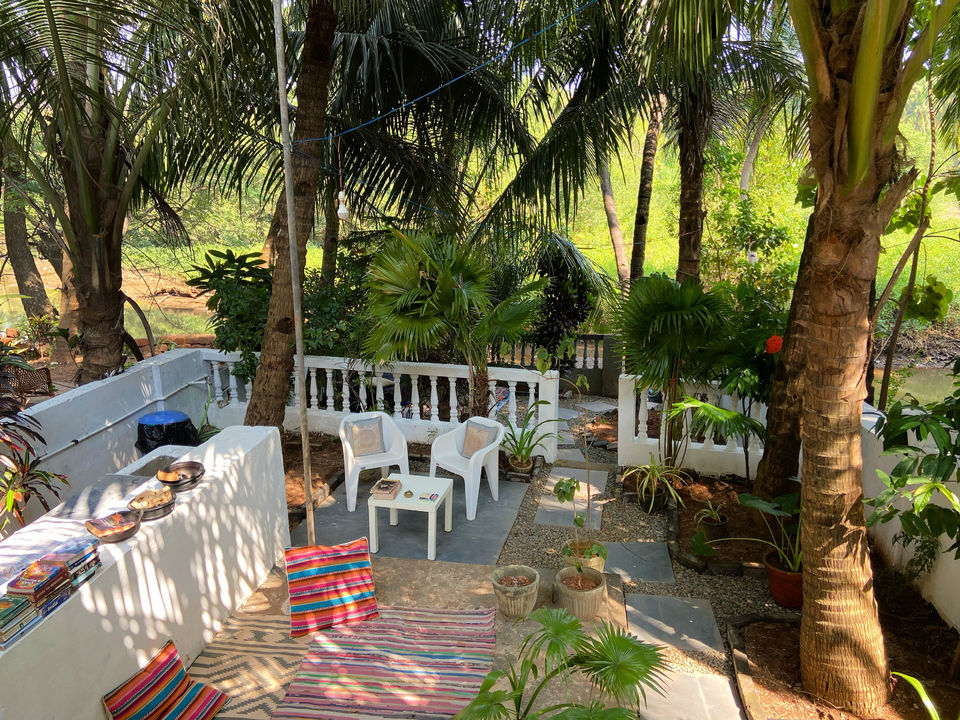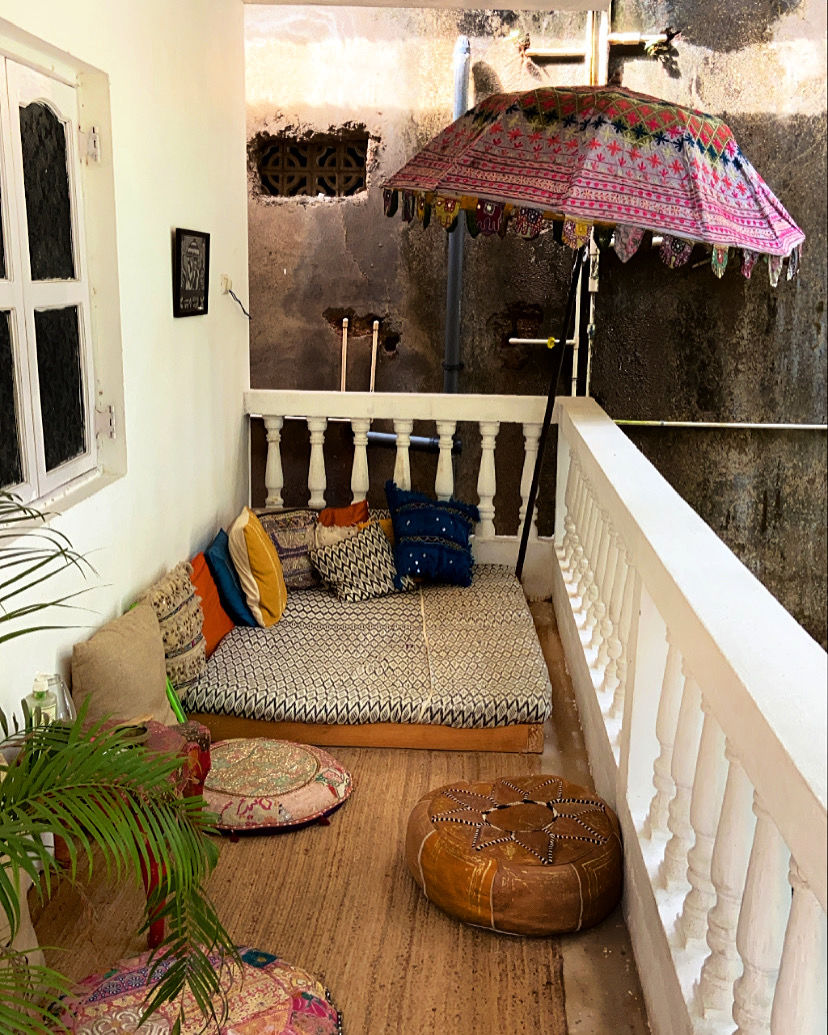 We enjoyed our time at Joy's. The room was well designed, had a small kitchenette equipped with a kettle and mini-fridge. The space was very airy, with three fans that would be helpful in the summer perhaps. The leafy common terrace with a view of a backwater stream was a good place to sit and lounge in the cool shade. Branco and Raja offered outstanding hospitality. They were very friendly, respectful, and always available to assist, give local tips and occasionally chat.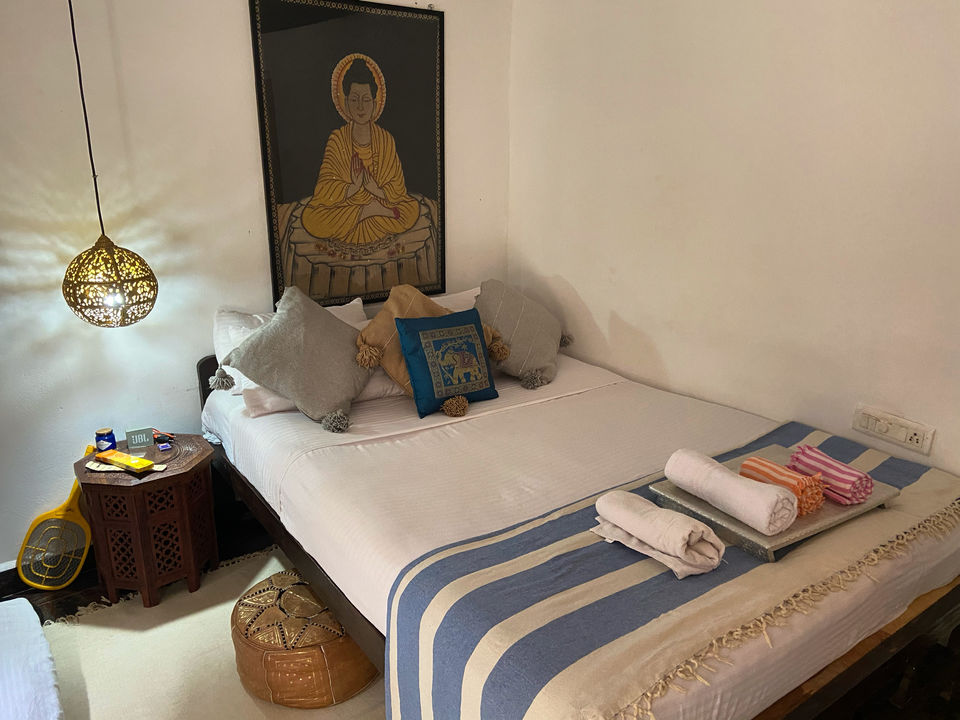 South Goa is different, it is much cooler, quieter, clean, and peaceful. Though north has more tourist attractions & happening places, being a beach bum I prefer the secluded, soul-soothing beaches of South Goa. The choice completely depends on your perception & personality.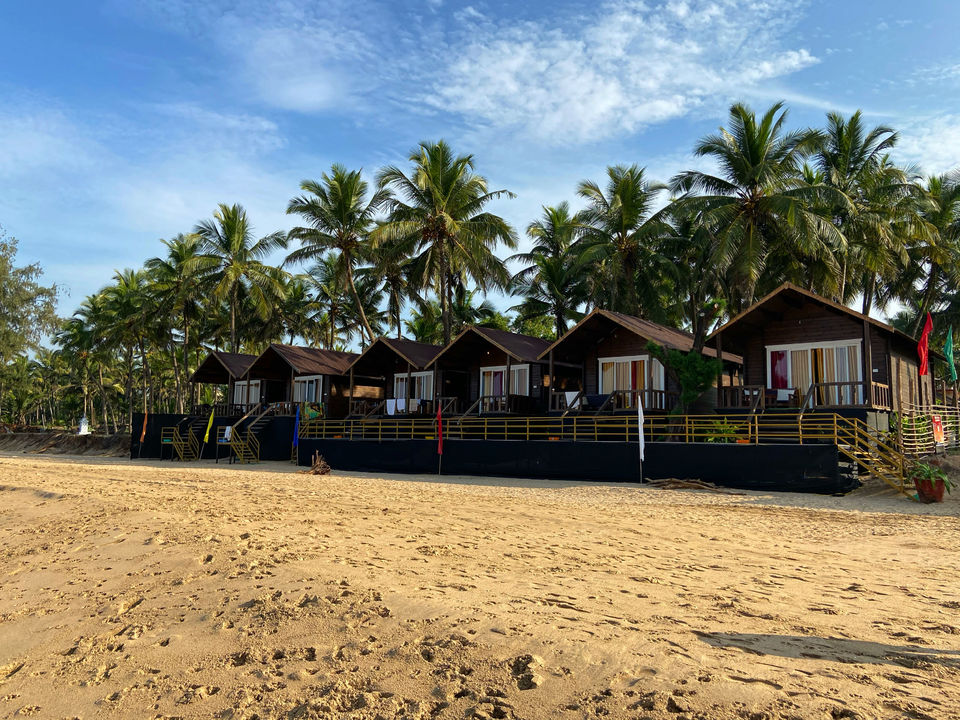 Where the greater part of the Goan sea beaches are humming with voyagers, the seashores of South Goa are confined and very clean. Agonda is one such beach on the Goan shoreline. The seashore isn't packed by vacationers or vendors. You can simply sit in one of the shacks or the seashore itself and appreciate the view.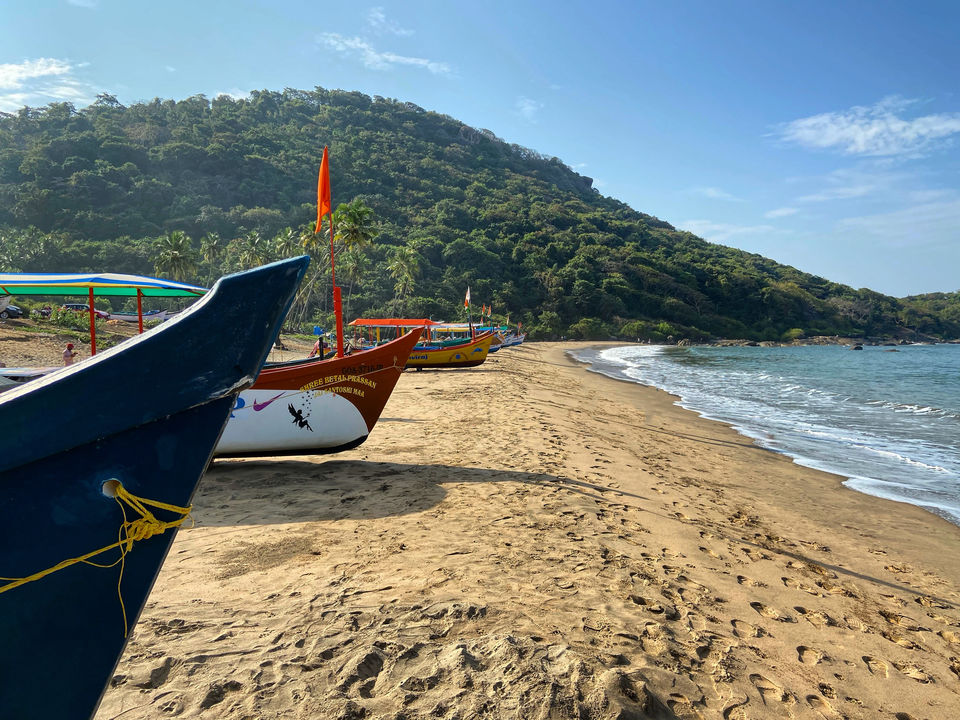 South has a limited number of cafés and you have to depend on beach shacks for food and they are pretty good. We found one shack cum resort on Palolem – Ciarans. The food quality was good and the portions were good enough. Palolem also offers boat rides and other water sports which one can bargain for.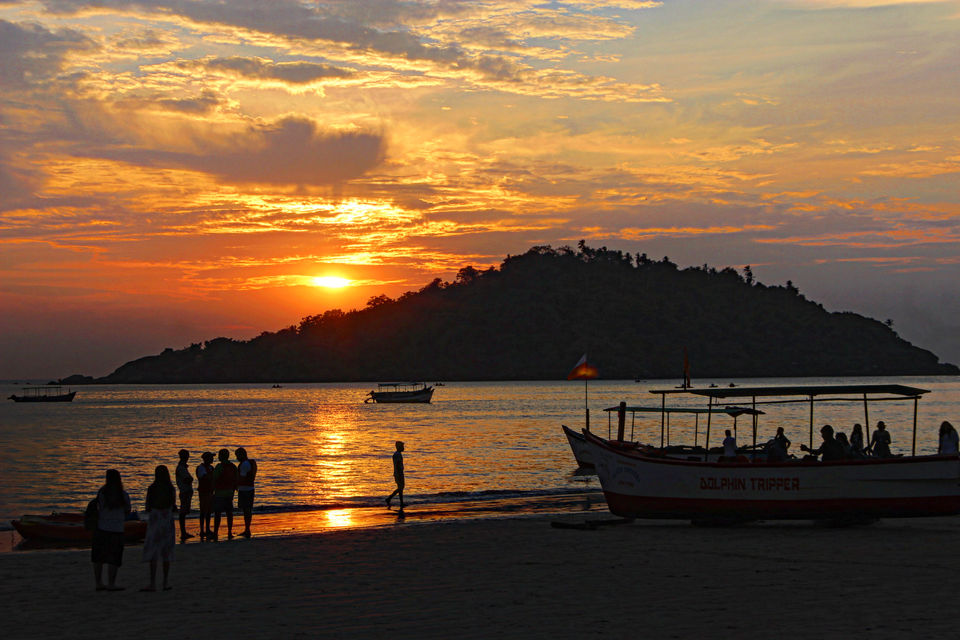 Aside from Agonda & Palolem, some known beaches and tourist spots in South Goa are -Colva, Cola, Cabo De Rama, and Mobor. Spending just two days in the South isn't sufficient and I would definitely be back to spend more time here.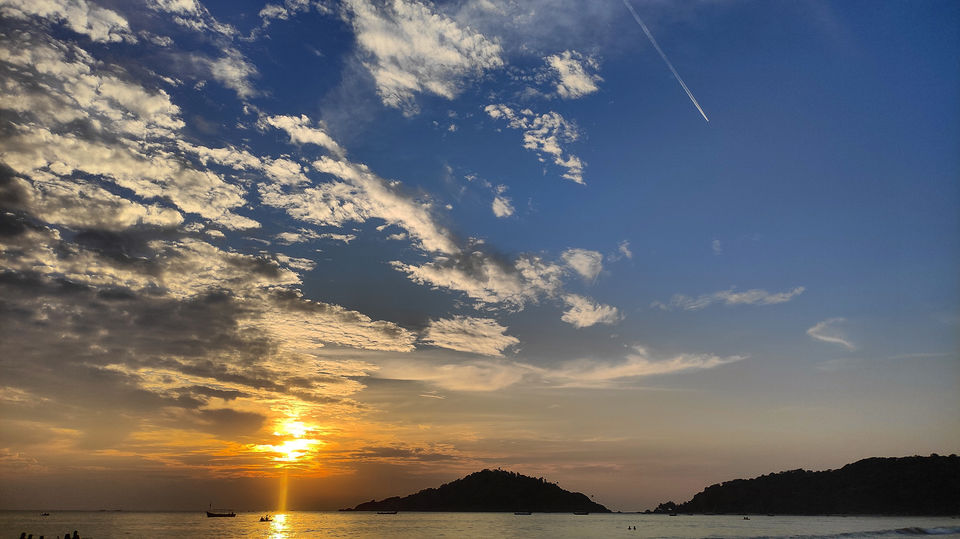 Soon it was time to head back to North Goa. Our excursion was coming to an end but we still had so much to explore. On our way back we took a detour and checked out Sarah Todd's restaurant located on the foothills of Vagator – Antares.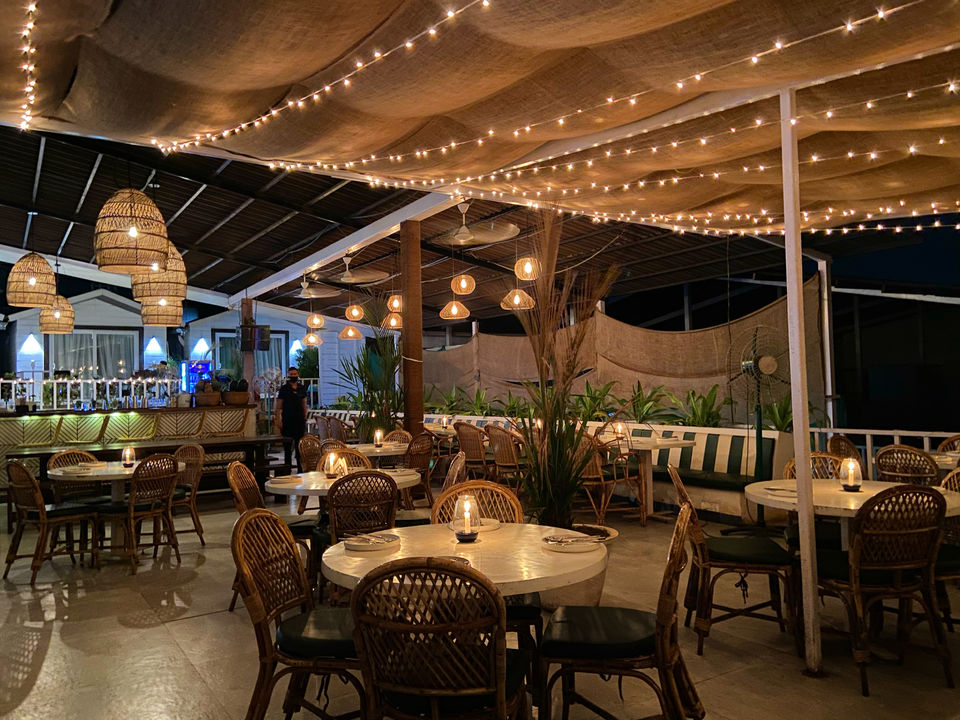 With an amazing view of Vagator beach, this restaurant is perfect for date night. Antares has one of the best sunset views. Confronting the Vagator seashore, you can simply sit on the upper deck and watch the nightfall take over the sky.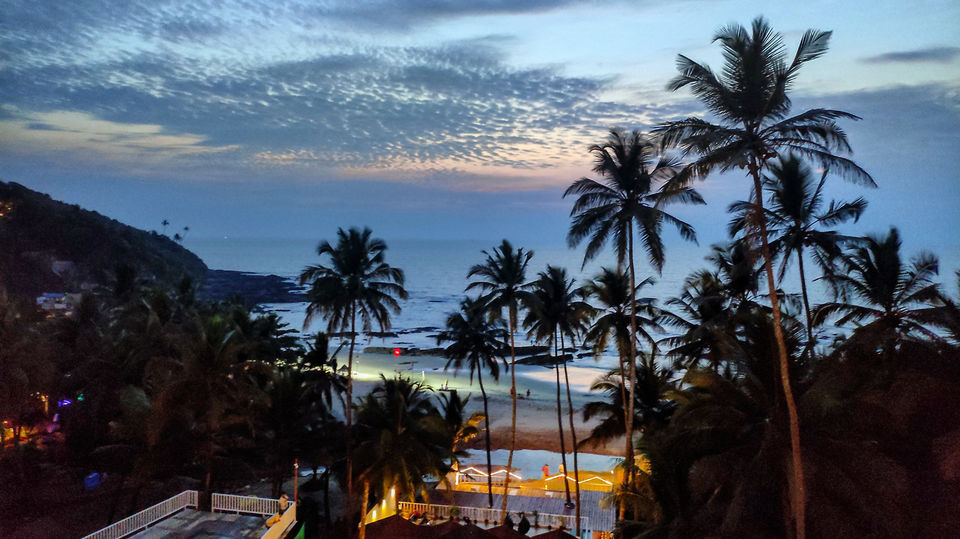 The last couple of days in Goa were all about exploring cafes or visiting the old ones for trying out new things off the menu. Our quest for some authentic desi food lead us to Gunpowder.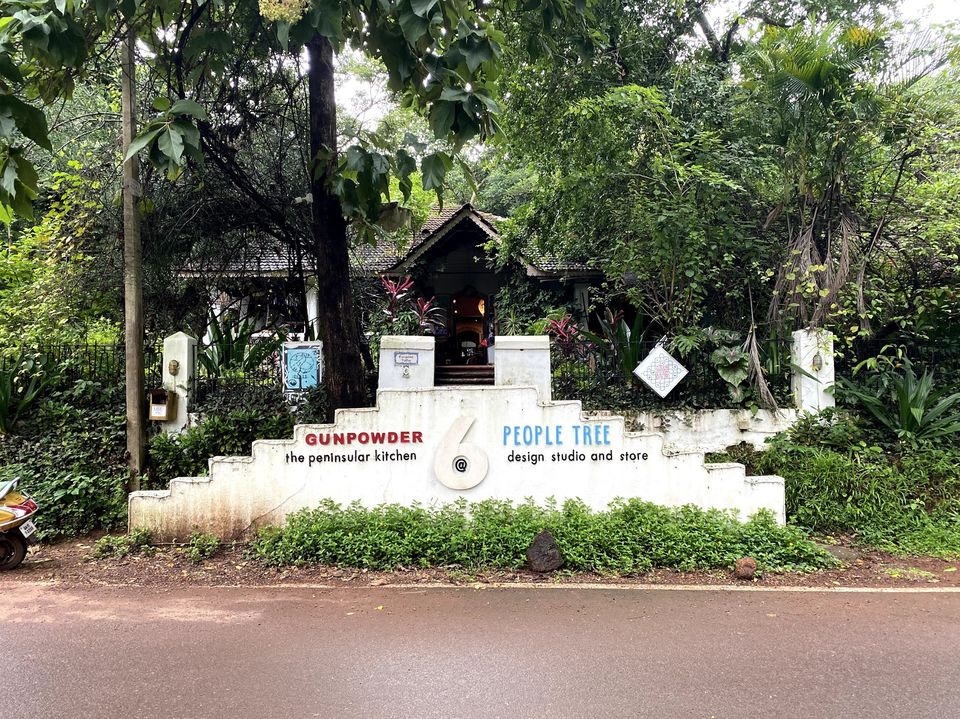 Located on Mapusa Anjuna Road, Gunpowder is a food lover's paradise and is one of the most sought-after restaurants in North Goa. Caught wind of this spot first on Ranveer Brar's show, Gunpowder serves a flavorful spread of both nonvegetarian and vegetarian delicacies. Gunpowder is a garden-style restaurant that makes you dive into nature's bounty with some wholesome South Indian food.
PS. Gunpowder is a traditional South Indian condiment.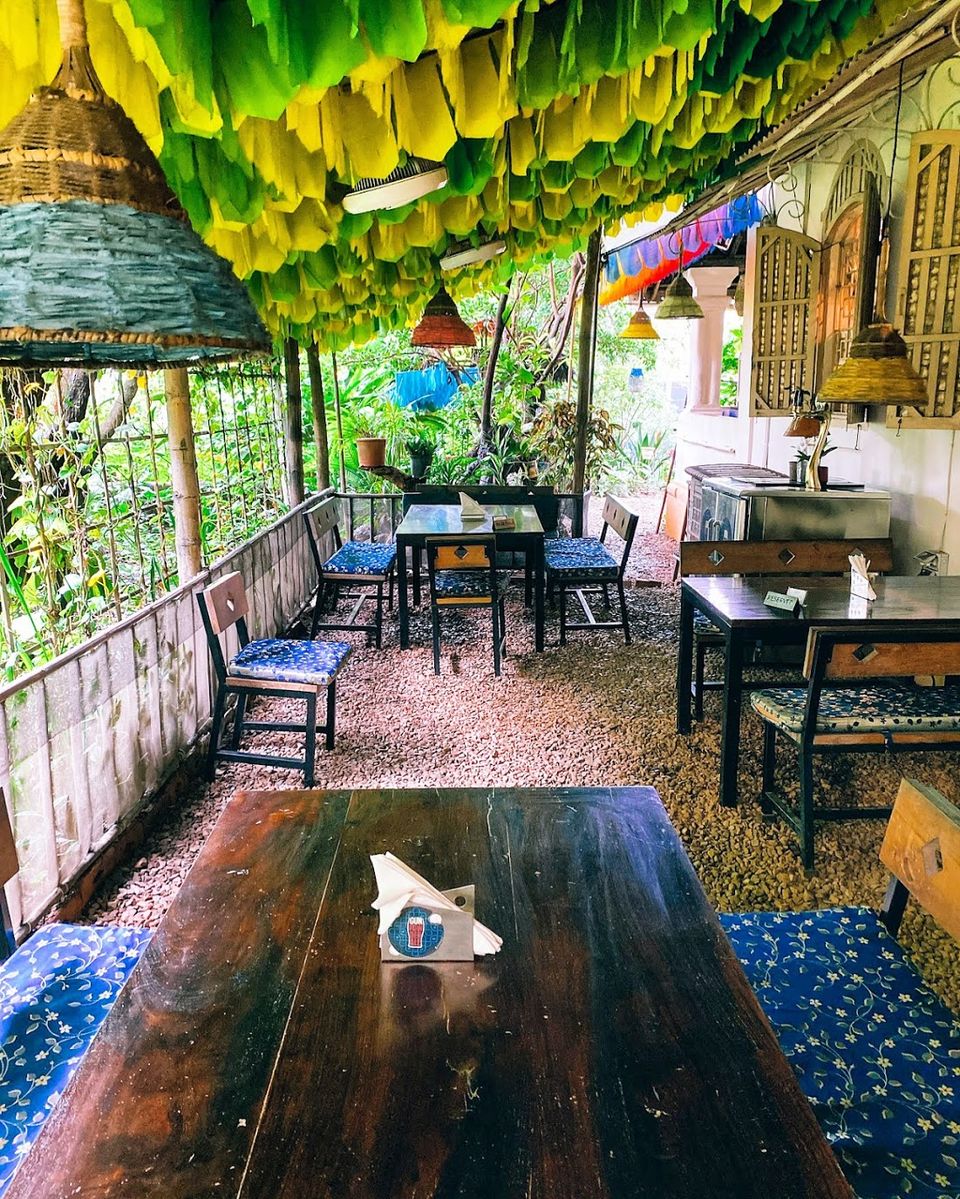 With this our week-long journey to the west coast paradise of India came to an end. I could continue to expound about Goa, however, it's always better if one experiences the state and foster their own feelings. Both North and South Goa are brimming with surprises from head to toe, so regardless of what part of Goa you are touring, there is something special waiting for you. From seashores and parties to sanctuaries and chapels, Goa astounds you in its differentiating yet inviting viewpoint.
So here is my adaptation of if Goans are susegad. The beauty of Goa is such that it lets you pick your own pace. Regardless of whether you need the high-speed life or need to simply lay back and appreciate life. One thing that is obviously noticeable when one travels across the state is where city life has forced people to catch up with the pace in the name of globalization, the countryside is still taking it slow, chilled about life, and enjoying each day to its fullest. Possibly me being from a quick-moving city Mumbai where things change each moment, this susegad life is a hankering which will consistently pull me back to this spot.