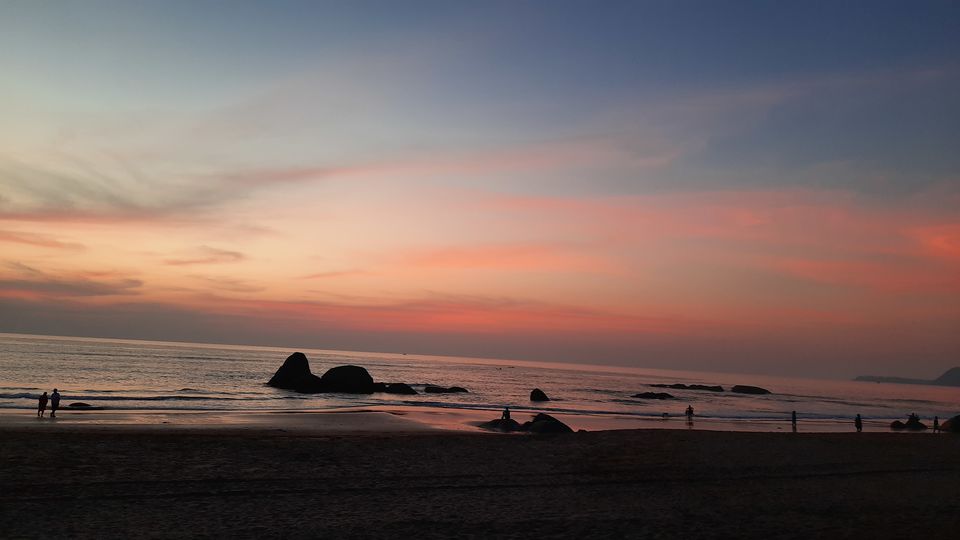 Cheap boozes, loud music and hard core partying - that was my presumption about what a trip to Goa was all about. I was dying to visit Goa (mainly because it's considered cool, duh!) not knowing what it had to offer other than cheap drinks with a beach view.
And then a moonlit night in Palolem hit me.
Palolem Beach
The very first beach I laid my feet on, in Goa, was Palolem Beach on a beautiful starry night. In front of me was the sea and on my right - shacks gleaming with candle-lit tables. Fading into your thoughts with light music mixed with the sound of breaking waves in the background was a different kind of celebration altogether.
Also, our stay - Tent Cressida Cyrus was at a very convenient distance from the beach, so lazing around late in the beach was never a problem. Plus it was surrounded by palm trees offering a picturesque garden view - making our stay an experience in itself as well.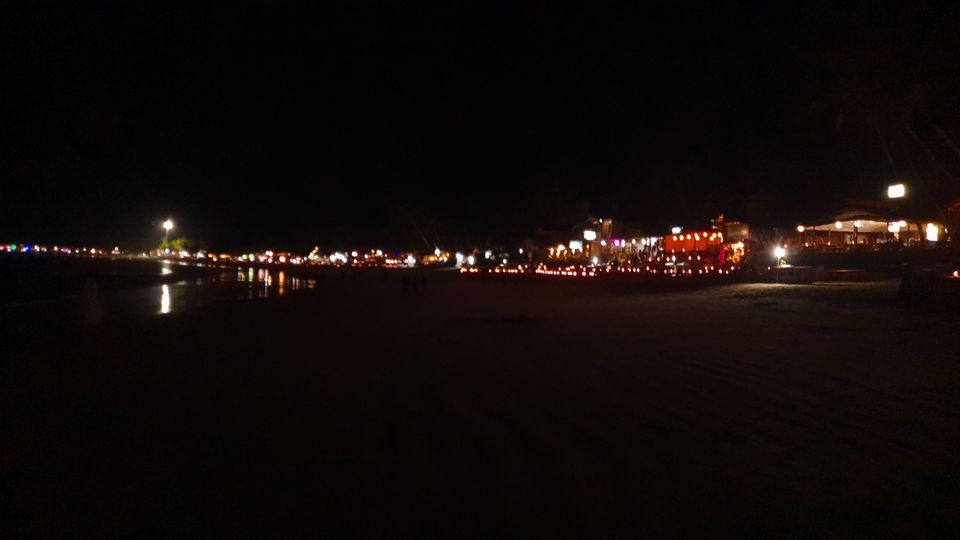 Butterfly Beach and Honey-Moon Beach
These are two tiny, hidden beaches in South Goa, accessible via boats taken either from Agonda or Palolem Beach.
Our ride began from Agonda and before reaching either of the two beaches we stopped in the middle of the sea to get a glimpse of dolphins. Thanks to our luck, we spotted a dolphin couple frolicking around several times.
Both the beaches are pretty small and covered with jungles on one side. Not being very easily accessible to the crowd, it feels like your own little private beach.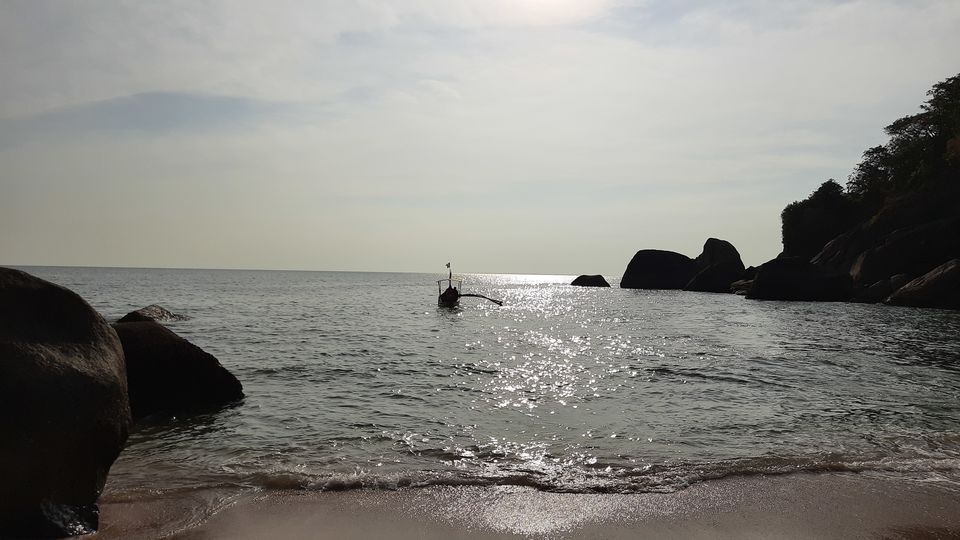 Agonda Beach
Even less commercialized than Palolem, Agonda Beach is the best place to lay back and watch the sun disappear into the horizon.
After our little adventure exploring the two hidden beaches, watching the sky slowly turn pink (while smacking on some good food) was a great way to unwind.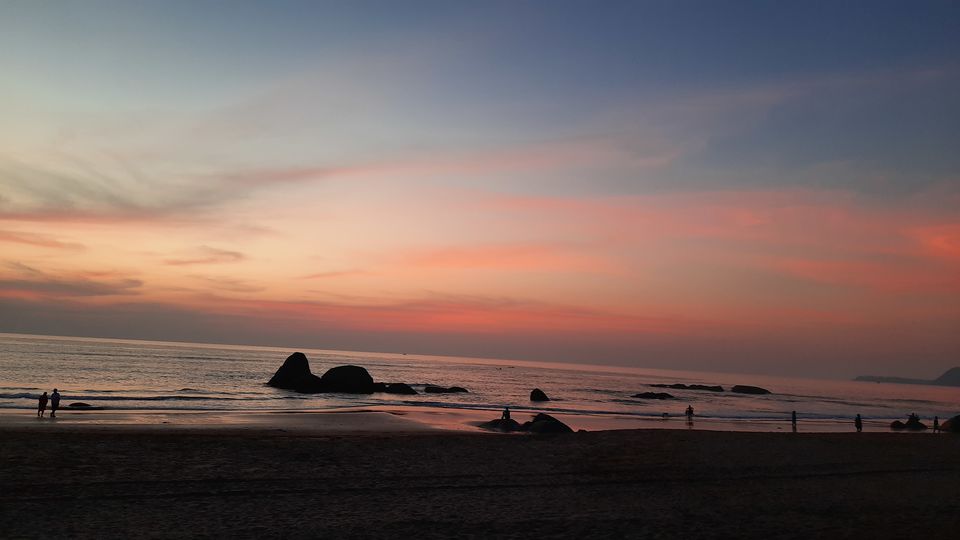 We spent just two nights in South Goa before heading to the chaos of the North. I never thought a vacay to the party destination of the country could have such relaxing effect on the soul. If we were not hopping around from one beach to another, all we did is gaze at the never ending stretch of the sea and sky, mitigating all the worries of our daily life.
This was a different kind of festivity that Goa has to offer which I knew nothing about. This was the other Goa - tranquil and idyllic.