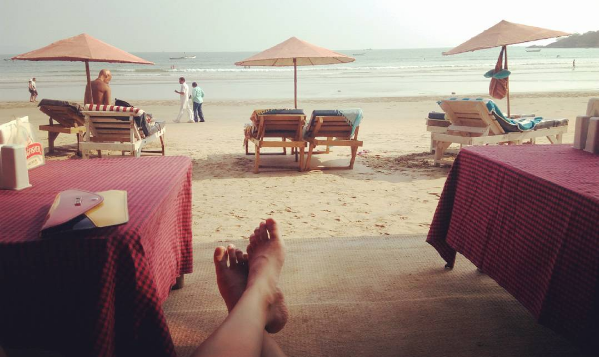 Here's a secret you MUST know - You don't need to plan anything before setting foot in GOA!
You may be wondering how is it possible to find a place to stay in Goa during peak season when it's flooded with tourists. Well, there is always place for travellers. And that place is South Goa - I call it my second home.
I have a beautiful relationship with South Goa and Palolem is my muse. I visit her almost thrice a year. Well, let me correct myself, I visit Palolem thrice in 6 months coz it's seasonal - mind you, t's active only from October/November to March.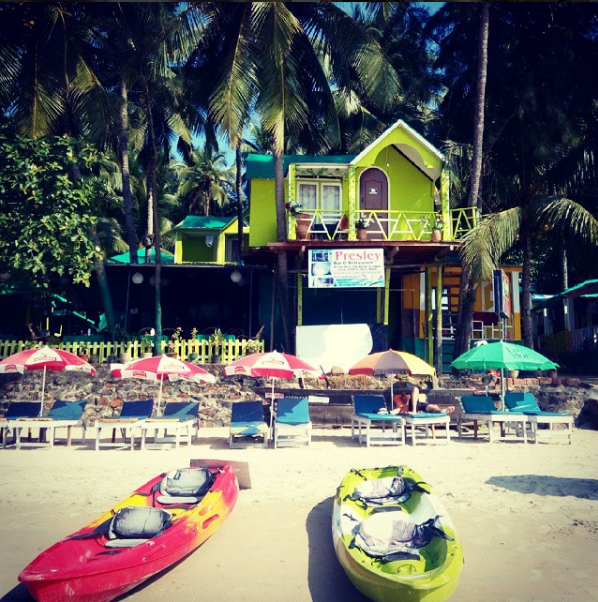 In my 8 visits to South Goa in the past 2 years, I have drawn an itinerary for myself which I repeat every time I go there, and I don't think I would change it anytime soon.
I take an overnight bus from Mumbai/ Bangalore and reach Canacona, Goa in the morning. From Bangalore, Canacona is the first stop after crossing the Karnataka border where as if you are coming from Mumbai, you need to change a couple buses to get to Canacona and then a tuk-tuk or a walk to Palolem.
I go straight to the beach, take a right and walk towards Leela Cottages or Presley Beach Huts. I have always stayed at either of these places because of obvious reasons - amazing people, great food, clean and cheap accommodation - 500 to 800 rs only, sea facing beach huts and a breathtaking view.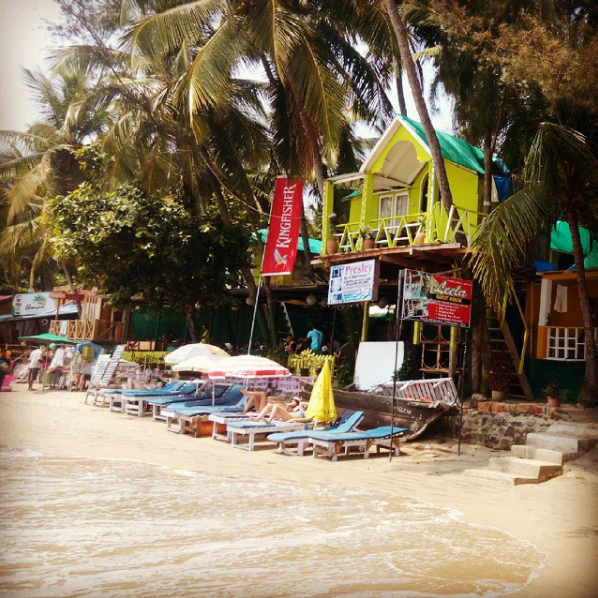 Palolem is one of the longest beaches of South Goa, quieter than the North of course and majorly a foreign tourist attraction. Travelers from around the world come and settle here for months. The sea isn't rough and the sun makes love to the sea every morning and evening, like you wouldn't have seen before.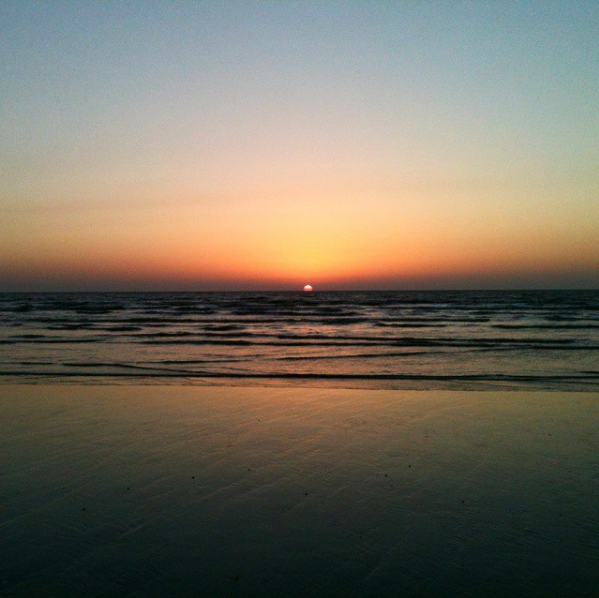 Being a working professional, my Goa trips are usually spread over 3-4 days which is, to be honest, enough to rejuvenate yourself from your otherwise hectic work life. Also, way easy on the pocket. Apart from swimming in the beach, strolling around and sunbathing, you could hire a bike for 250-300 rs/ day.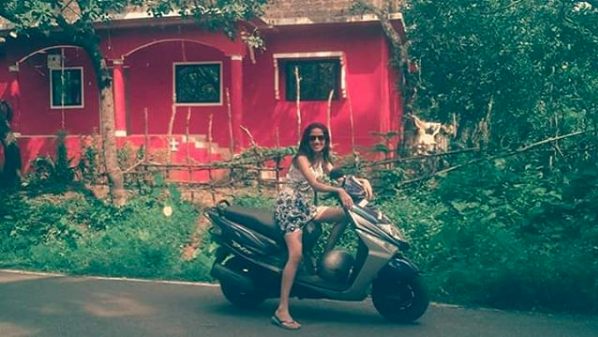 Day 2:
You can either take the route South of Palolem, or North of Palolem. It's always difficult to choose. You'll know why. Let's start with beaches to the south of Palolem.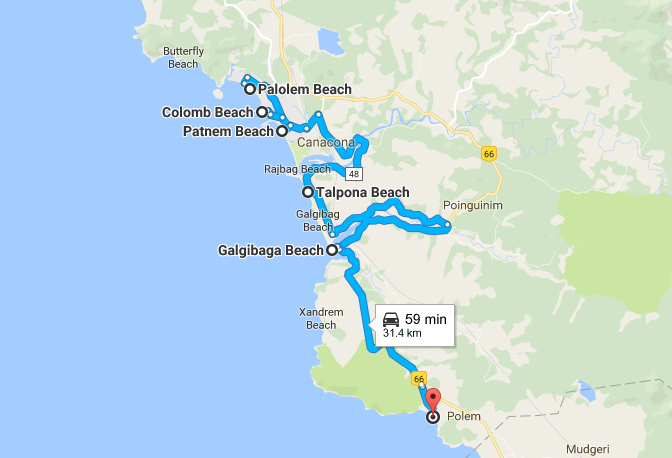 Colomb lies towards the South end of Palolem and you could just walk there. There's small climb up a few rocks and you get a magnificent view of Palolem.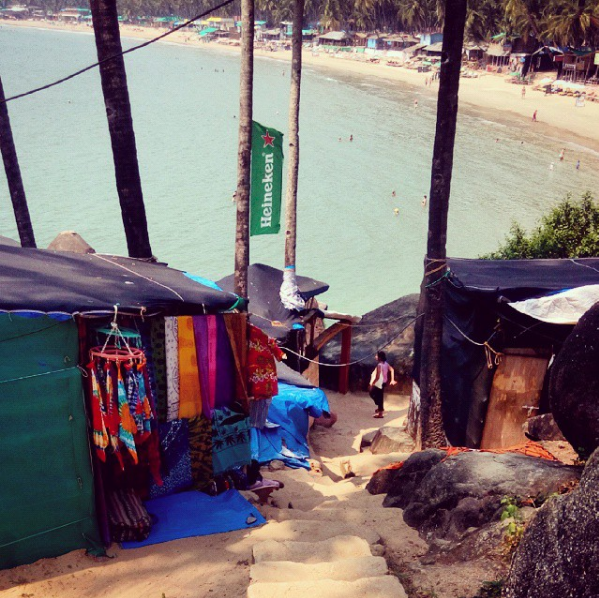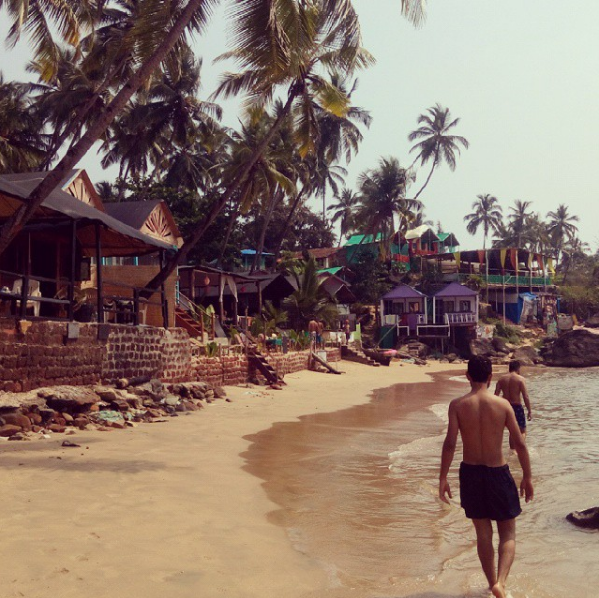 Next up is Patnem, a world renowned beach. Hire a bike and start your beach hopping from here. It's a smaller version of Palolem but as beautiful with beach huts and shacks which provide you amazing food.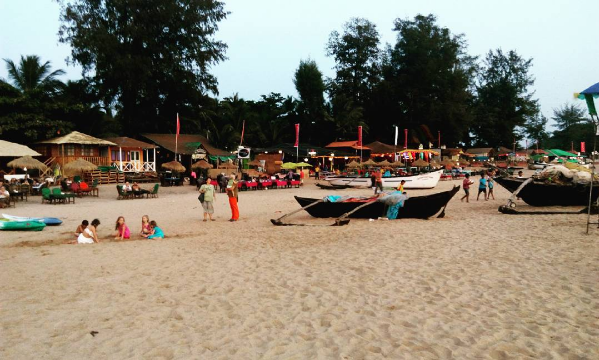 As you move South, you'll see a decrease in the number of people frequenting the beaches. But that's the beauty of it. Talpona is more of a beach which you can ride past and marvel at, than sitting and having beers. It just has one open restaurant with limited snacks and beer.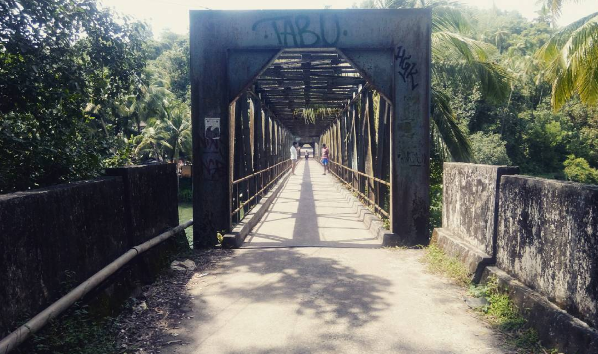 The last beach on the stretch is Galgibaga Beach, also known as the Turtle Beach as that's where turtle nesting happens in season. This is the most secluded beach I have been to in Goa and trust me, it's beautiful. The water is slightly rough and also pulls you in sometimes, but there's not a single soul on the beach, apart from maybe a few 4-5 people practicing slack-lining or hula hooping while sipping on beer.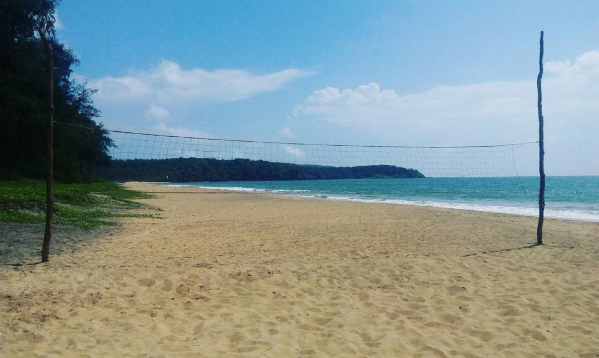 There are a few other beaches on this stretch like Rajbag, Xandrem, and Polem being the last just before the Karnataka border.
Day 3: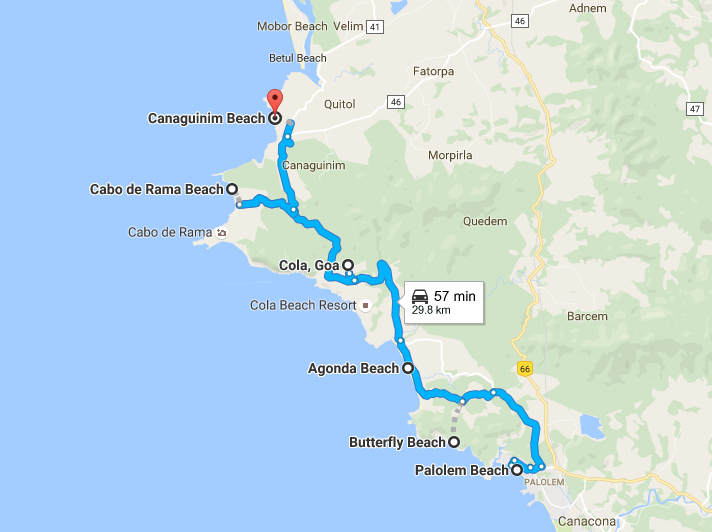 Obviously you come back to your hut in Palolem. Next day early morning what you could do is make friends with a local fisherman and go fishing with him in the ocean. That is a surreal experience for sure. Otherwise, you could take a Dolphin ride into the middle of the sea and yes you actually sea dolphins, not even kidding! You will also get a ride to the Butterfly beach nearby and it's beautiful, if not for the high tides.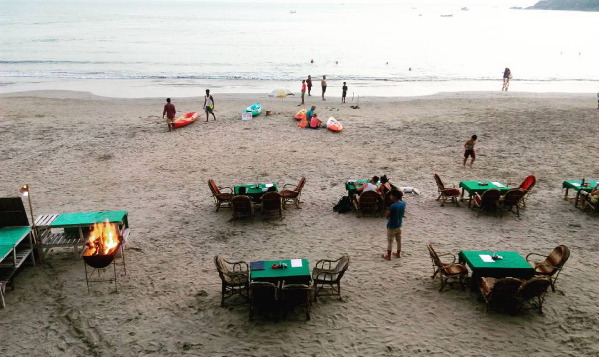 Now you come back, get onto your bike and head North of Palolem, first being Agonda which is the longest beach in the South. It's as less crowded and peaceful as Palolem where people come and stay in beach huts, practice different art forms, send out sky lanterns in the evening during sunsets and have a good swim.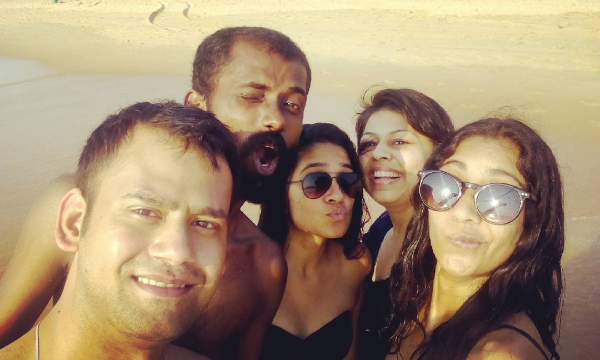 This is one of my personal favourites. Cola is a one of its kind beach in the entire of Goa. You need to struggle a little to get to the place but when you do, it's like a hidden treasure. What is so special about it? It has a sweet water lake right besides the sea! And a restaurant which serves really good food.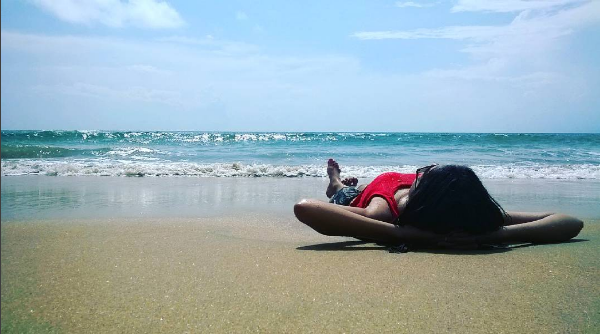 Next up is Cabo De Rama, not the fort, but there's a beach there too. So Cola and Cabo De Rama are two beaches you cannot just walk into. You need to climb down a lot to reach the beaches. They are protected by huge cliffs on either sides. Cabo De Rama is my second favourite - again takes a little bit of effort to reach there.
The last beach I visit on this route is Canaguinim. This is hidden in between a few houses and it's home to the local crowd. Not many travellers visit this place. It's quite far from Palolem, but worth a visit for sure. You go a little more ahead and you'd reach Betalbatim and Kolva.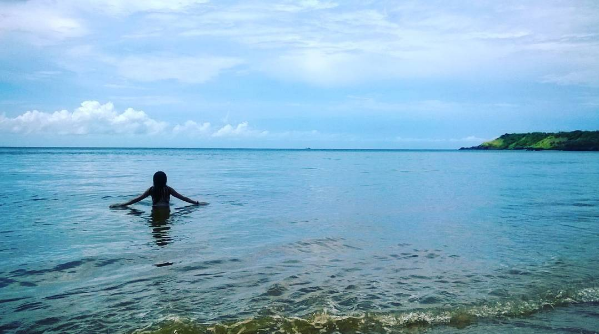 Well, that's about it. A lot of virgin beaches, isn't it? For some this may be too quiet for a Goa trip, but did I tell you about the Silent Noise party hosted at Neptune Point at Palolem and 24X7 open bars like Cocktails & Dreams?
If you haven't heard of a 'Silent Noise' party, you are supposed to plug in headphones and tune into either of the 3 channels - trance, EDM or hip-hop and dance on your choice of music. This happens every Wednesday or Friday from 10PM to 4AM and costs just 500 rs.
While Neptune Point lies to the extreme left of the beach, Jojo's Sundowner towards the extreme right is another popular attraction to catch sunsets. Do not miss out on this!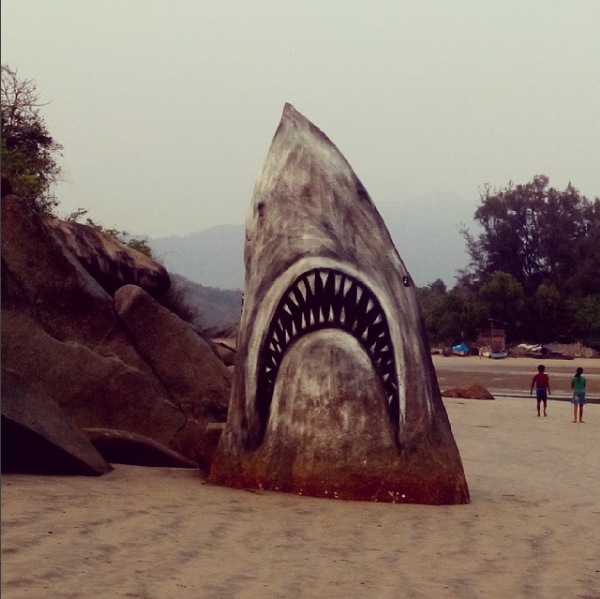 Try South Goa once and you'll never regret.
Frequent Searches Leading To This Page:-
Best Tour Packages for Goa, Goa Tour Package for Couple, Best Travel Packages for Goa, Best Goa Trip Packages, Goa Holiday Tour Packages, Top Goa Packages for Family, Goa Honeymoon Packages from Delhi