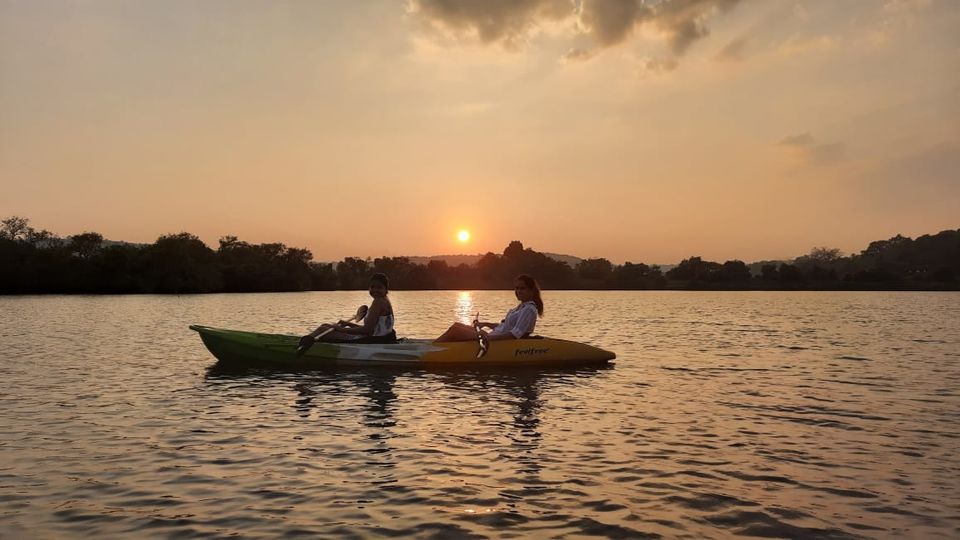 Want to know the story of how a small weekend getaway turned out to be my most memorable one in 2020?
While the world has been really saying 'vocal for local' these days, I realised that I had been making wishlists of places I want to visit and foods I want to eat and eager to find new worlds. Even though I am someone bought up in this wonderful place (of course, I mean Goa) I am truly lucky to call home, I have only recently started looking at it differently.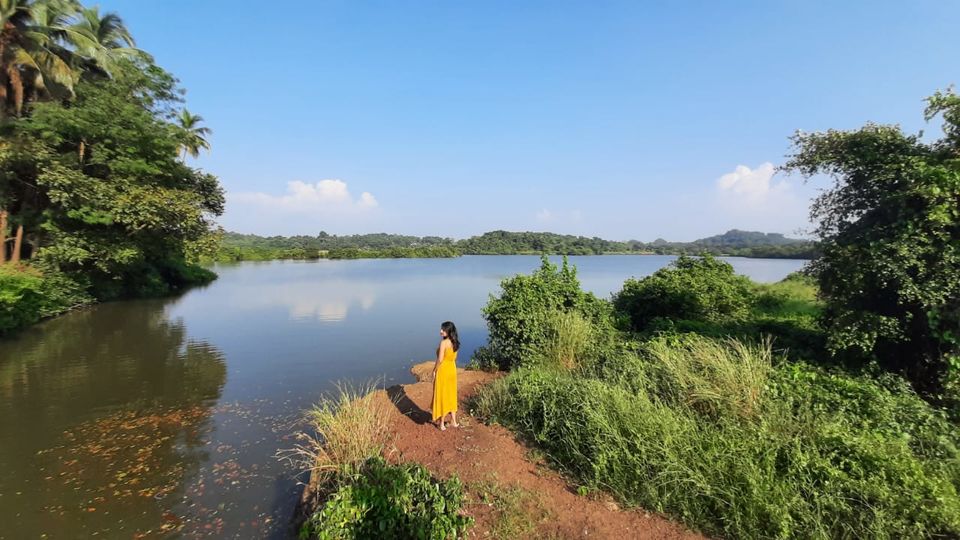 Understandably, I like many others, kept going back to the same places to eat, the same spots to chill and the world of hotels, homestays and more were something that I never gave too much thought about.
So, when my friend said suggested that we have our 2020 reunion in a different place, and send me the link to Olaulim Backyards I was pleasantly surprised. Soon after, another friend told me how it was next to her grandmom's house and sure enough, I was more or less familiar of the village, the backwaters but there is a boutique property here that allows kayaking? That I had no clue about.
So when that Saturday came and I found myself in Savio and Pirko's 'Backyards' I felt a sense of excitement that I relate with traveling! I was greeted by one of the warmest people I have met - Pirko (Originally from Finland but probably more Goan than me) and she introduced me to Olaulim Backyards.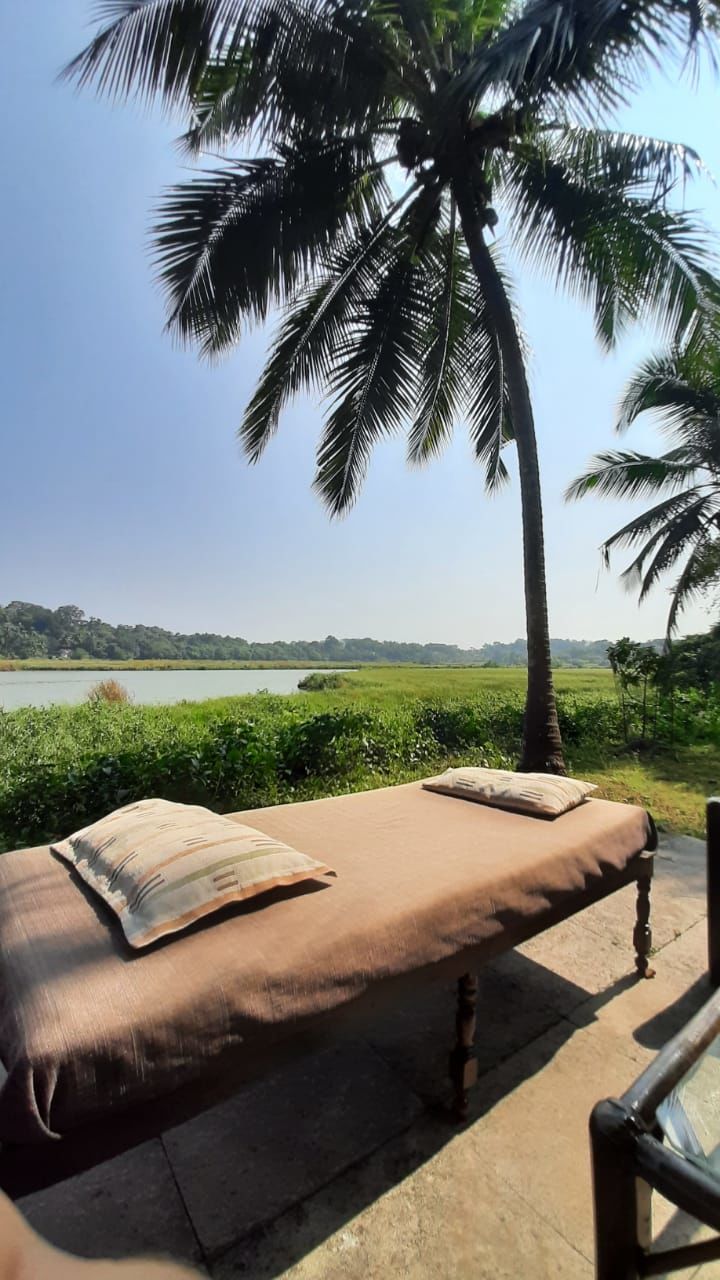 The room was spacious but the grandfather chairs outside the cottage and the open air shower was what won me over instantly!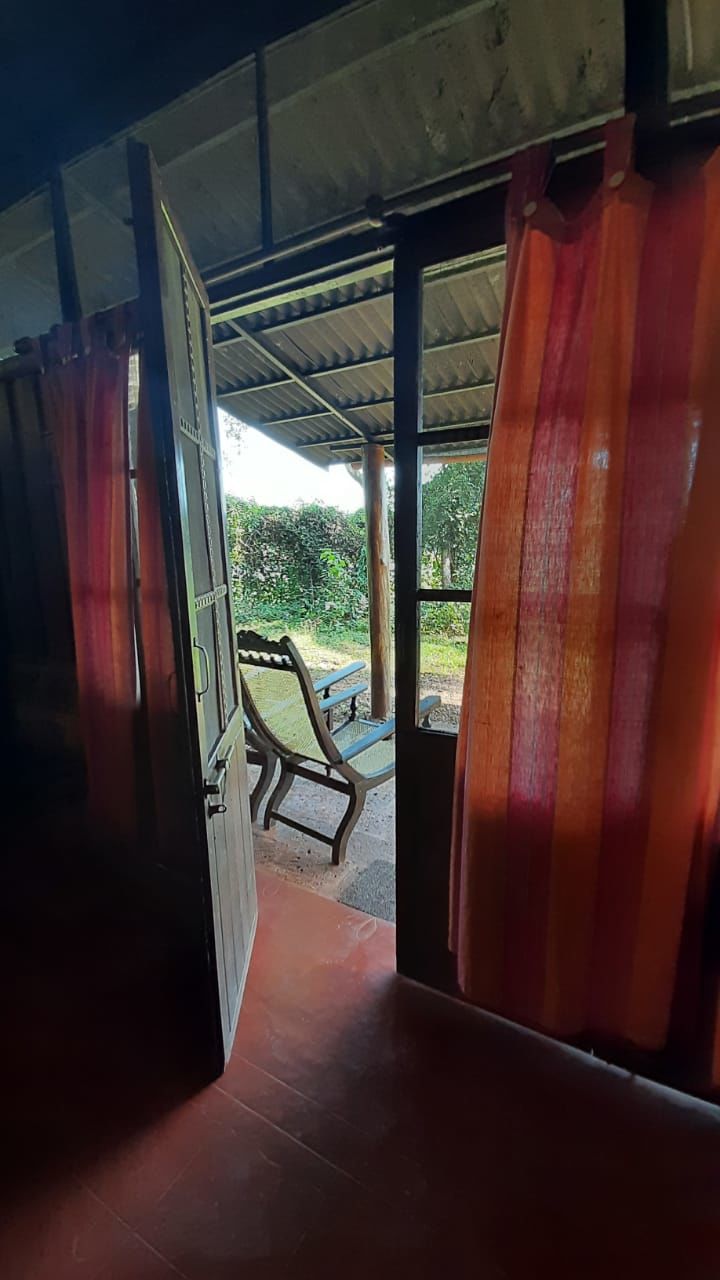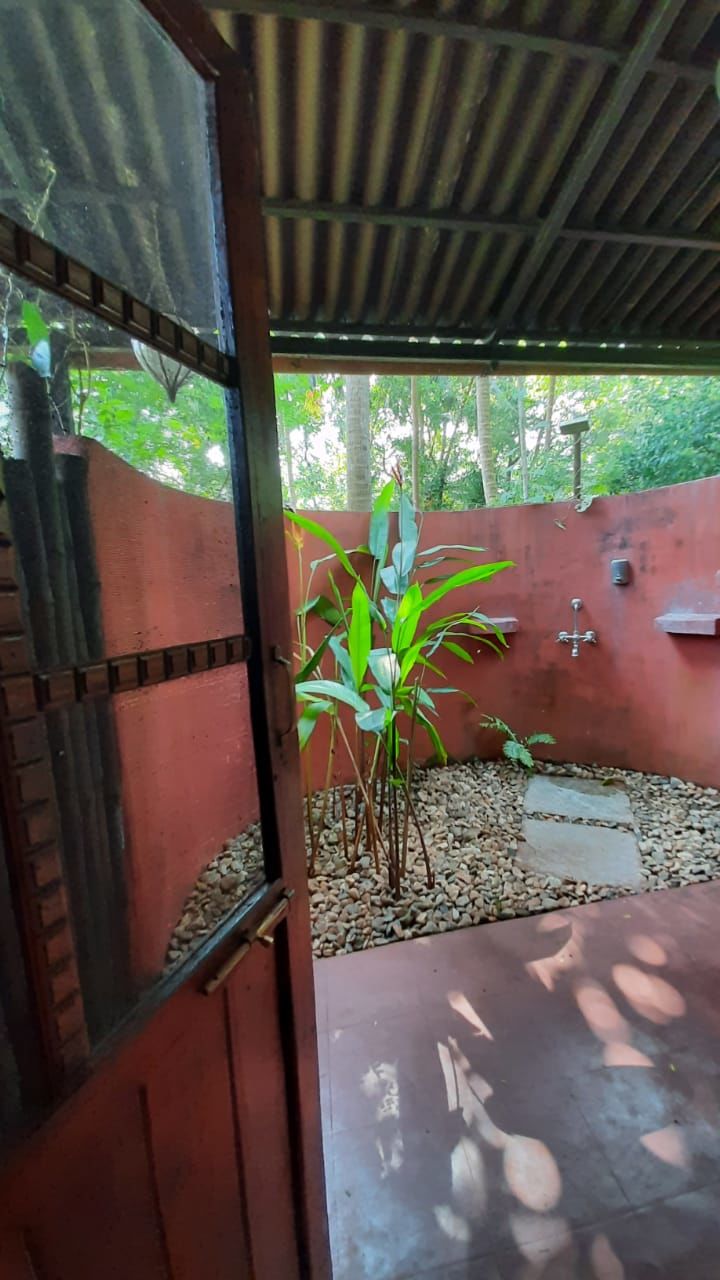 Before I started writing this article, I messaged Pirko and asked her a few questions that she graciously replied to. My first one, was "What's the story?" and her answer was simple but inspiring!
"We were here for 10 years and we just thought we will start something at our home... We started with 3 cottages and now we have 5... We wanted to be eco friendly, sustainable... and stand out with a less is more philosophy"

"We wanted to show the other side of Goa"
Dare I say, they were successful!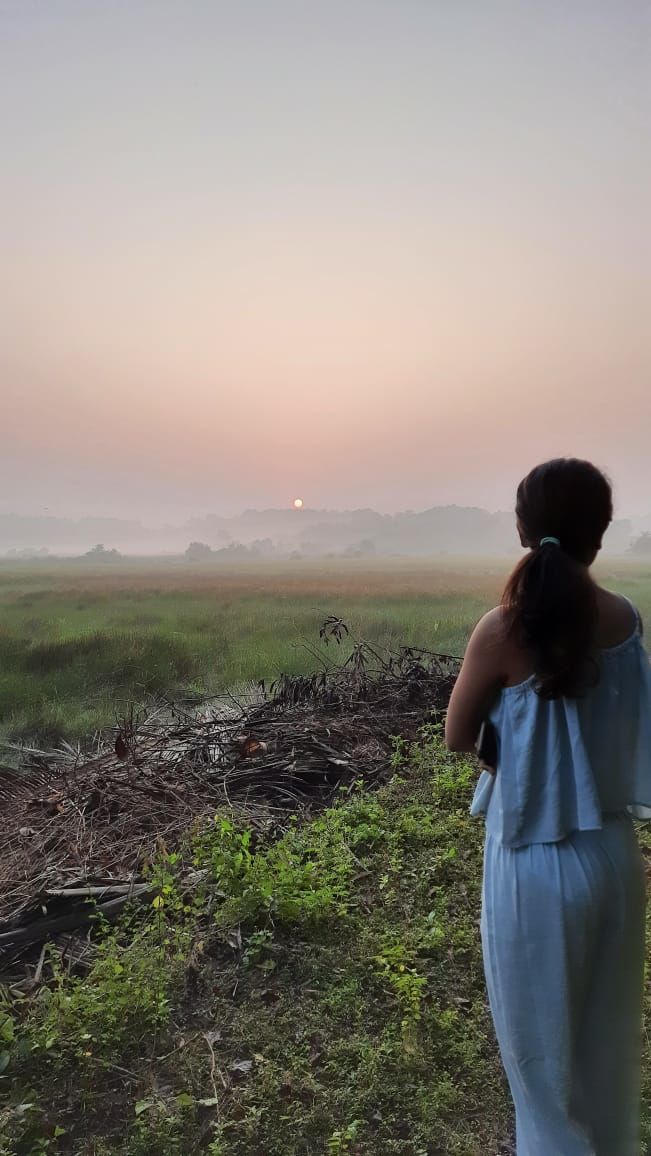 What is the most special thing about Olaulim Backyards?
Well, the property is in a beautiful Goan village, meant for people who want to spend time within nature, relax, unwind with a good book and in Pirko's words, away from the 'crazy coastal area'.
It's also the wonderful pets (dog lovers, you are at home here) including their donkey and pony - Manthra and Scarlett - my favourite duo since Chandler and Joey!
It's special cause of the hospitality and how at home Savio's jokes and Pirko's stories make you feel.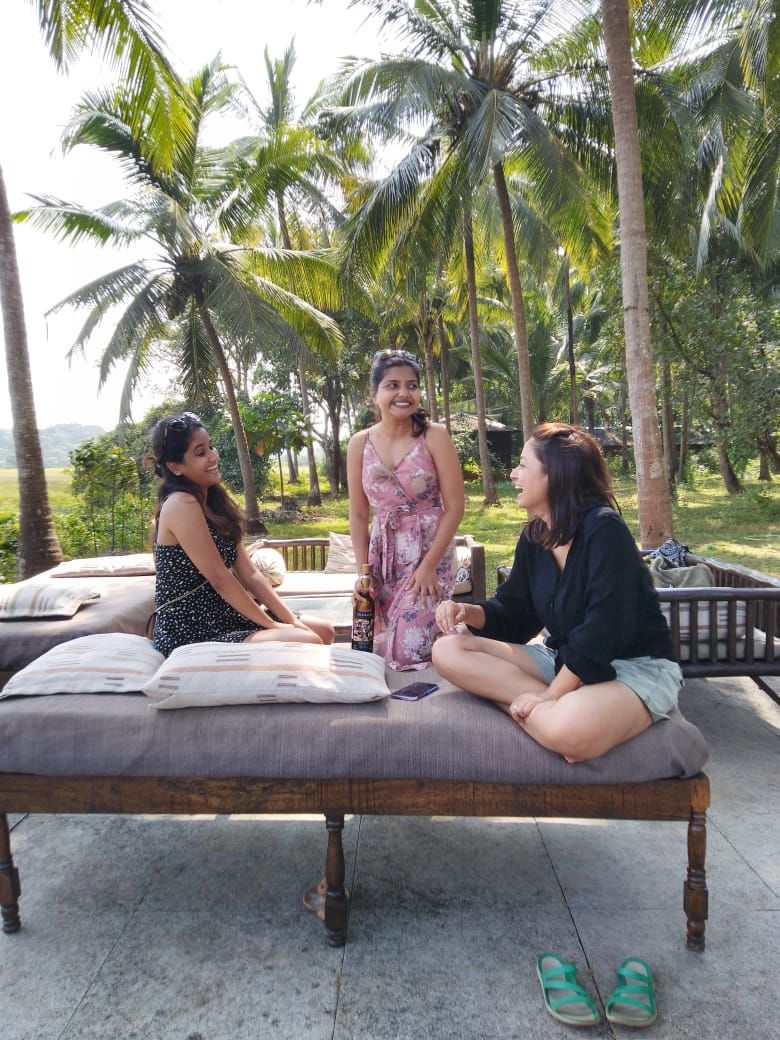 And of course, the one thing that made this experience the most special for me and my friend. The kayaking.
Yes, for professionals and those travelers who have spent hours in rivers and seas on kayaks exploring wonders, this is not as extreme. But this is an escape, away from tourists, work calls, and worries - that hour in a small backwater lake meant so much to us.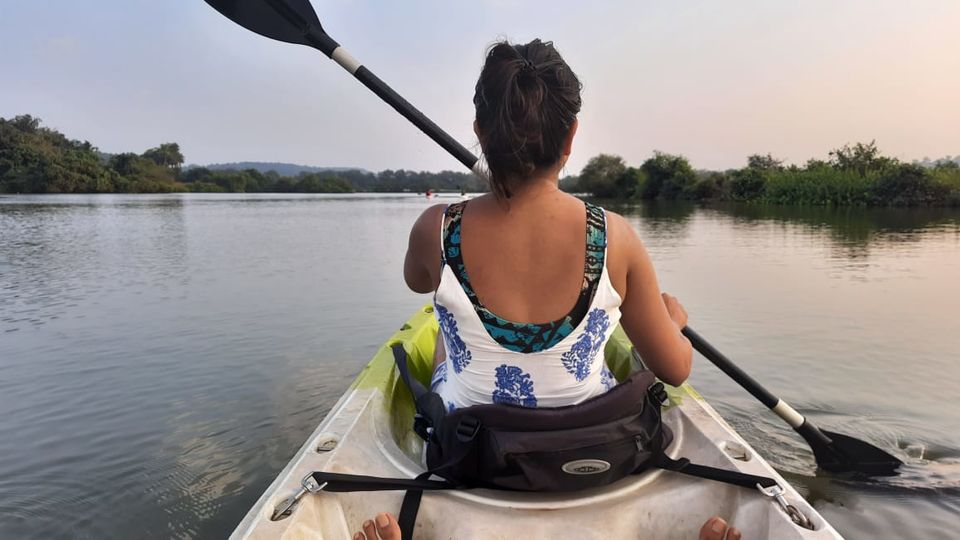 And that sunset that the two of us got to witness was I think my favourite sunset of 2020.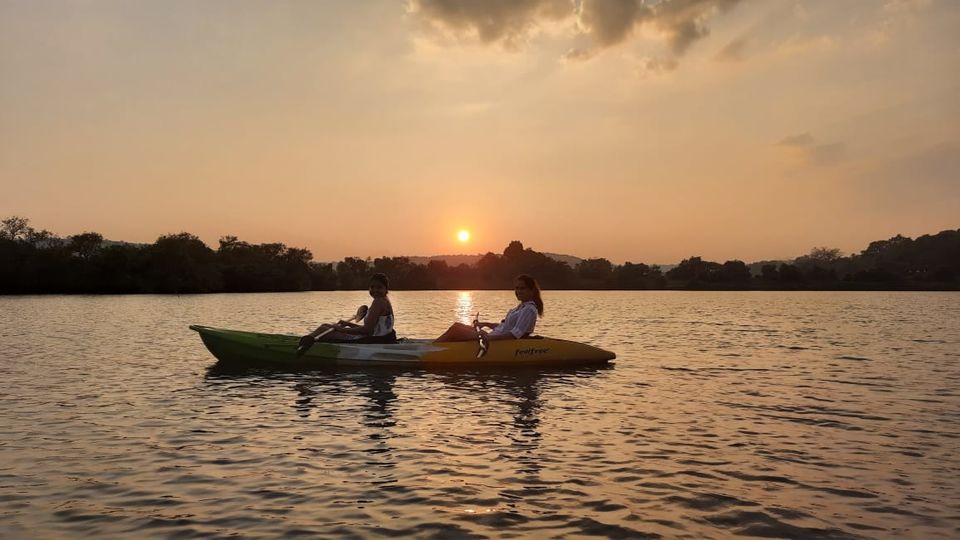 To sum it up, if you are someone who like finding unique properties, get pampered in a different type of luxury, appreciate nature and love the water. This place is for you.
You never know, you maybe inspired to narrate your own story about Olaulim soon!