Goa's Agonda beach has been favorite among locals as well as tourists since long. In fact it has been adjudged as one of the best beaches in Asia. But if you ask me, I would say Cola is more beautiful. That being said, I believe experiences are purely subjective.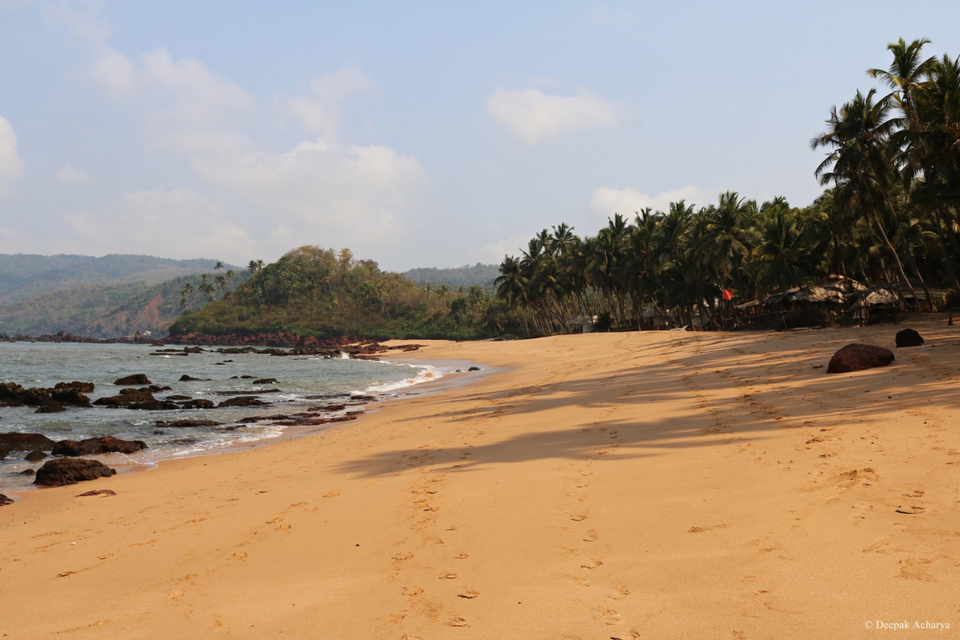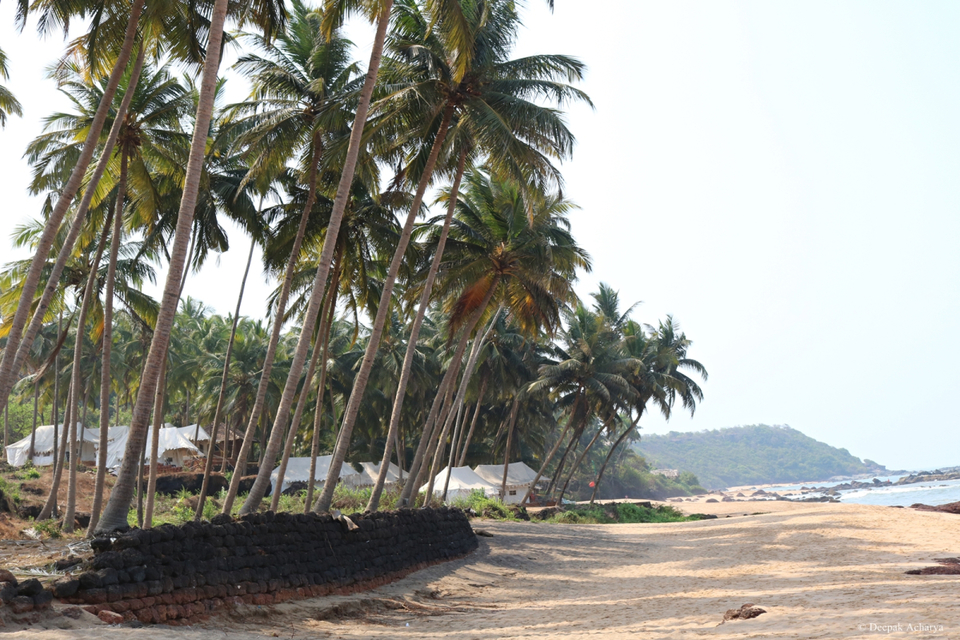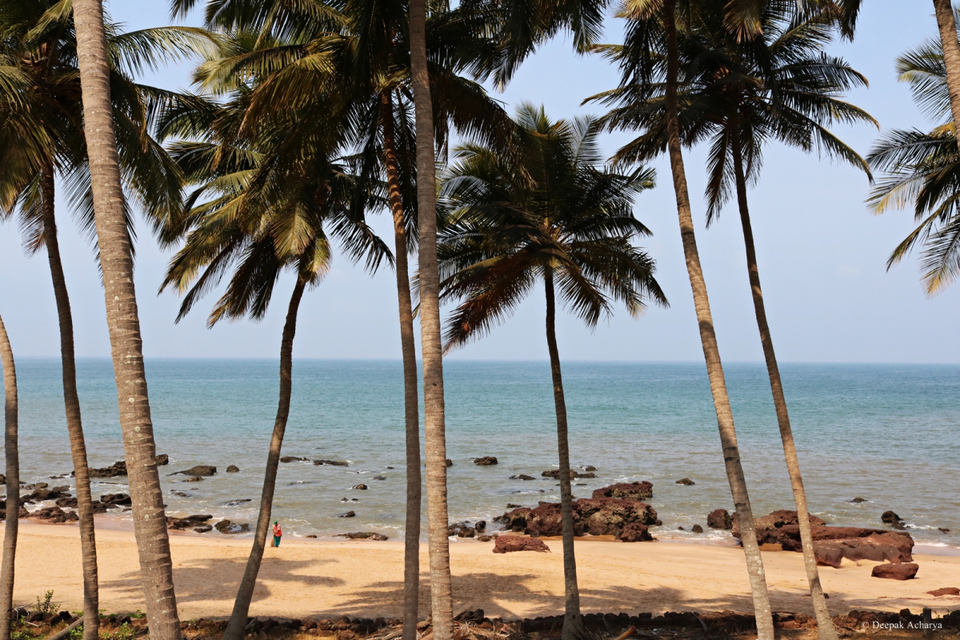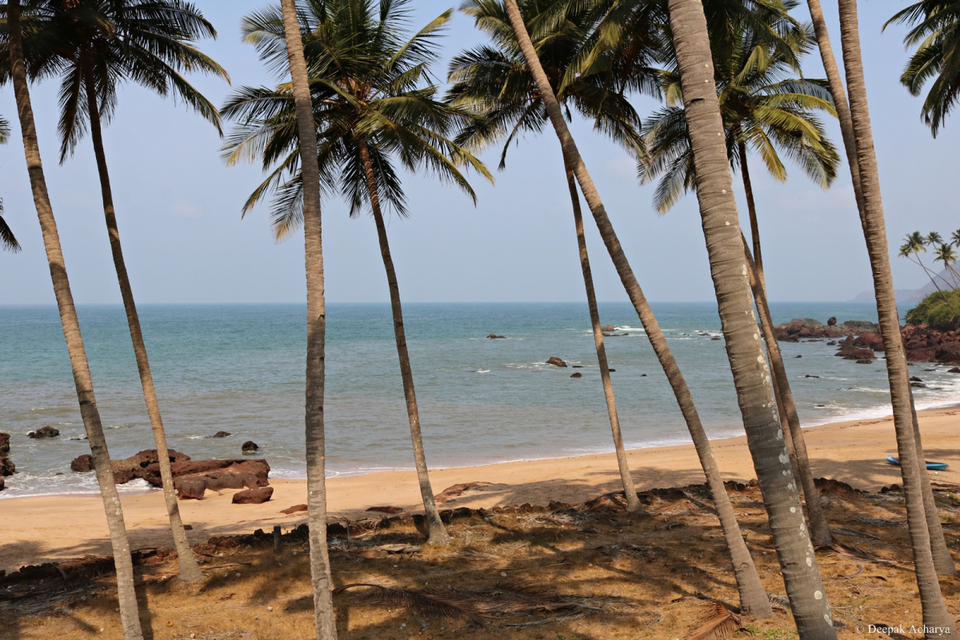 Cola is not far away from Agonda and there are many ways to reach this magnificent beach. And the most simple way is - follow the signboards:)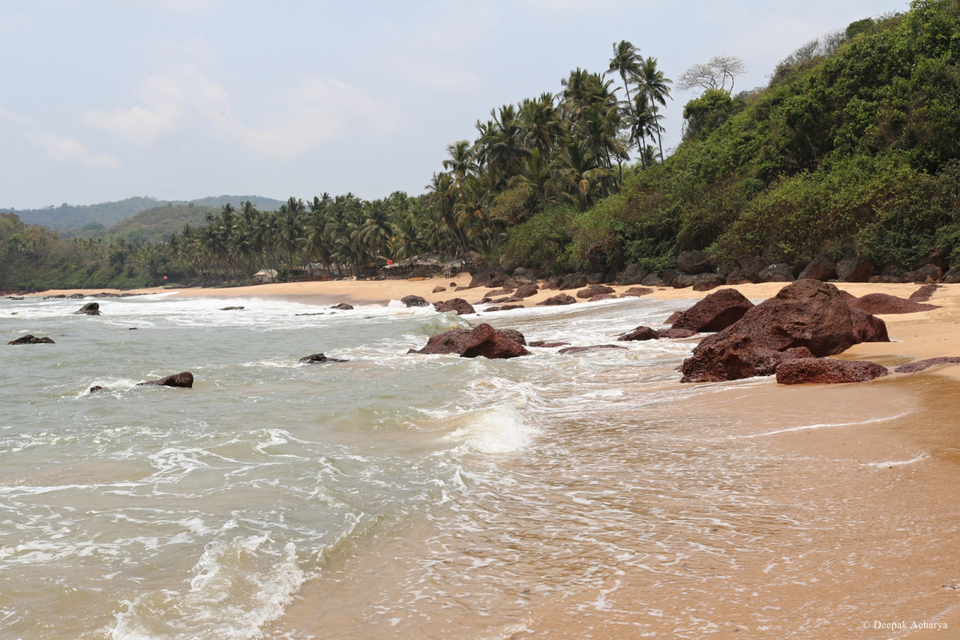 I visited Cola during the off season, and no wonder I could see only a handful of people on the beach. It was hot and sunny, but that's OK for me, I could still have a wonderful time. With nobody around me, I just lay down on the beach and let myself soak up the serene environment and gaze the endless bluish sky. The magnificent beach can be divided into two parts - North Cola and South Cola. North mainly draws tourists because of its beautiful lagoon. Trees and hills make this beach more beautiful. I did not find any high-end hotel there, only few beach shacks. Small hotels and tented accommodation are also available for the tourists. Overall, I had a great time being there and aim to re-visit the place in future. And lastly, if I have to describe the beauty of Cola in two words, I would say - Pristine and Perfect!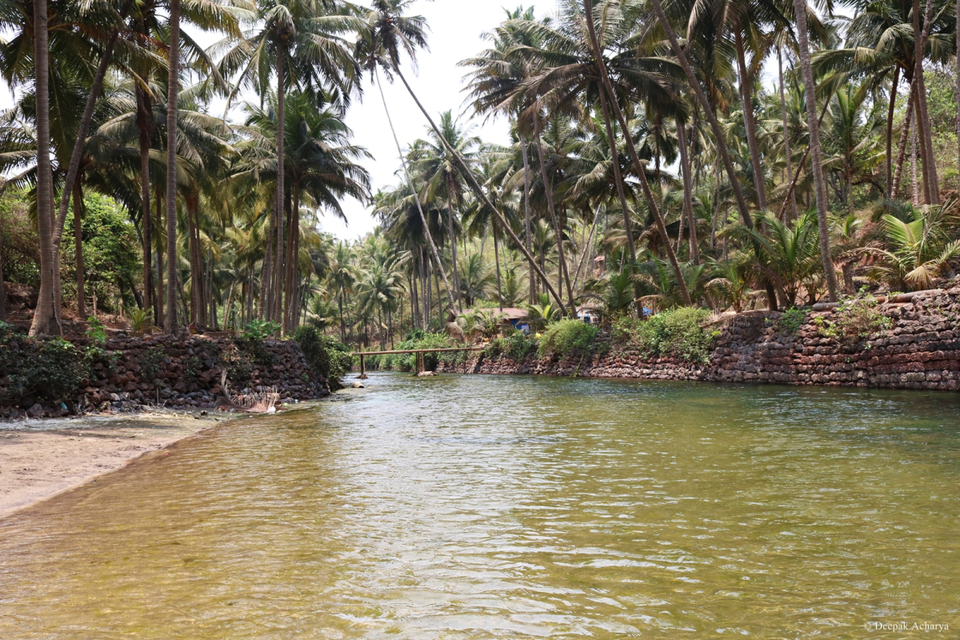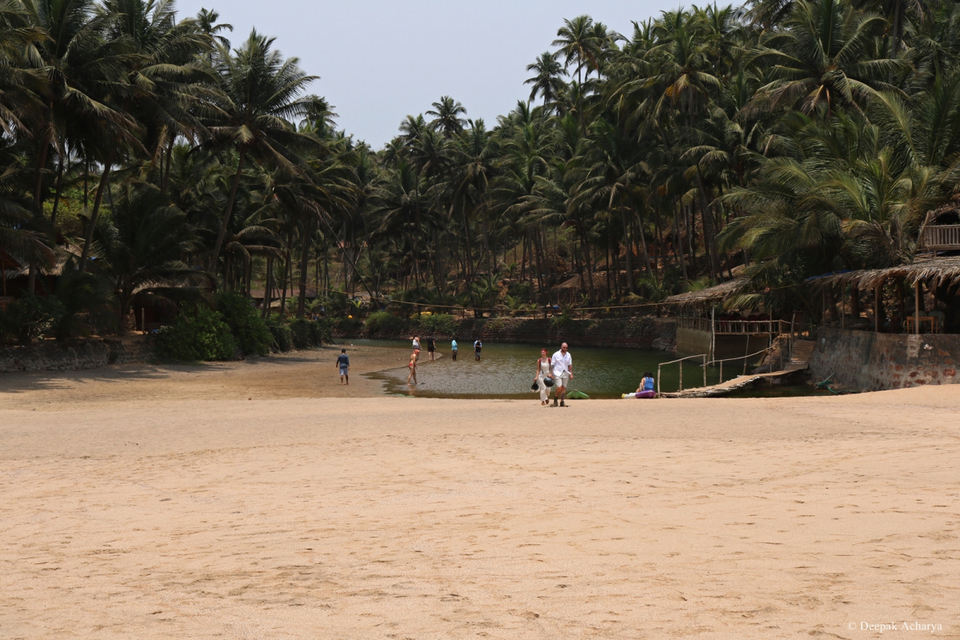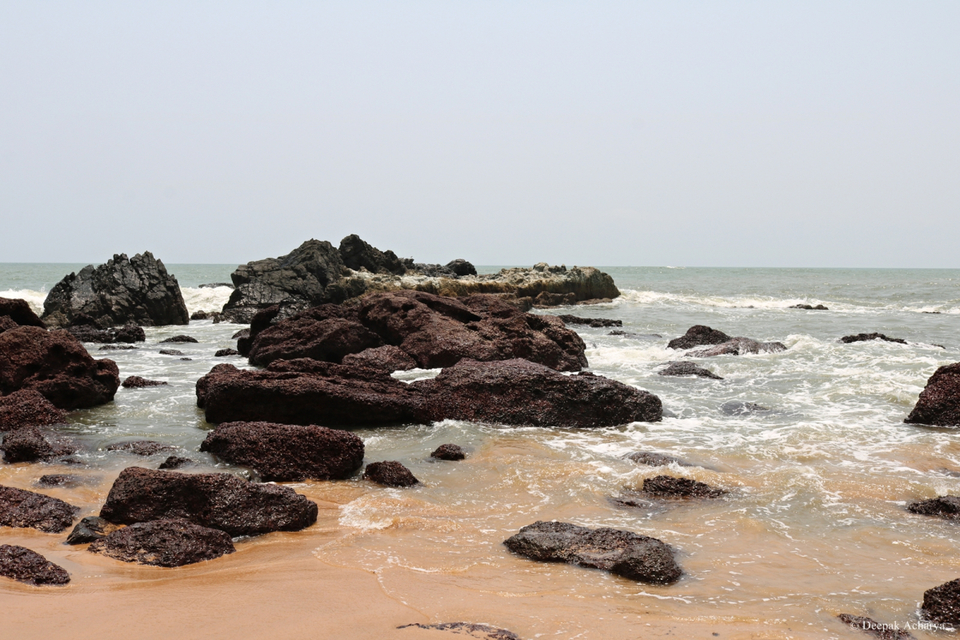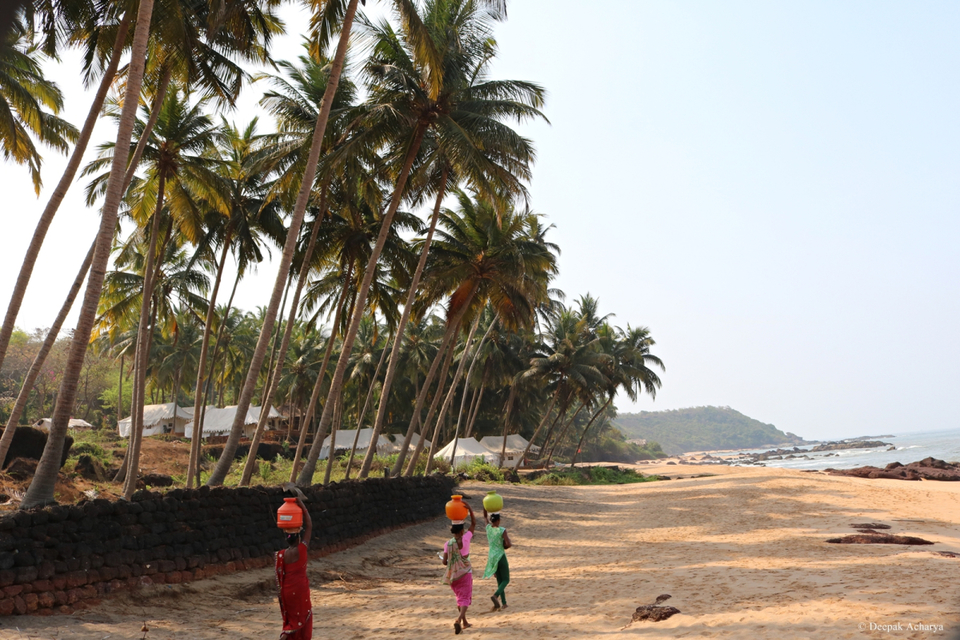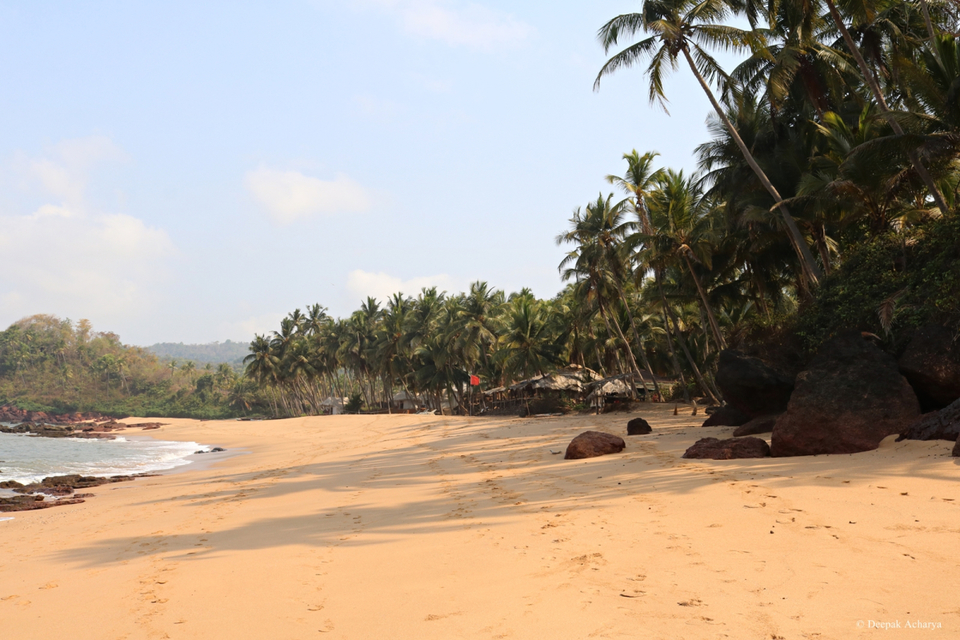 Camera - Canon 750D
You can also follow my other accounts ????
For Instagram
For photo blog http://deepakacharya.wordpress.com/
Thank You ????