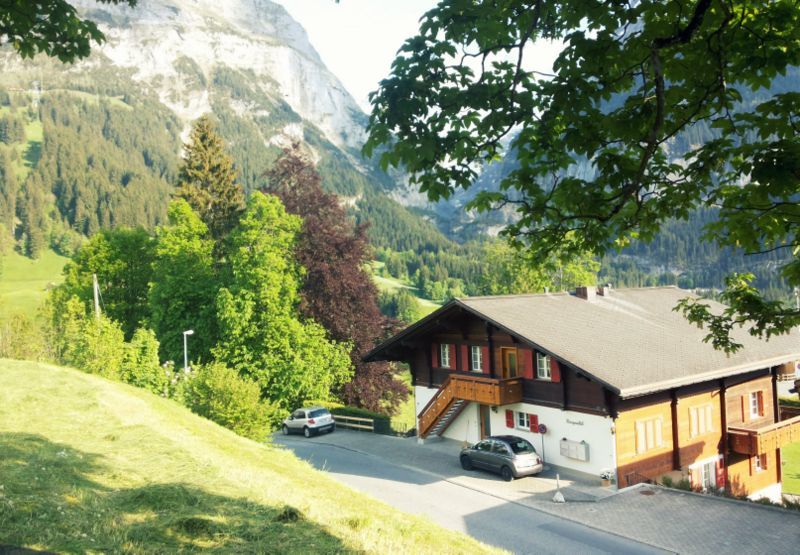 I firmly believe in the concept of doing a good amount of research before visiting a place and as I embarked on an extensive study of the Jungfrau region of
Switzerland
, I chanced upon a village I had never really heard of. The name '
Grindelwald
' conjured up images of the infamous wizard from Harry Potter who also supposedly happened to be Dumbledore's lover, in my head. But only after my arrival did I realize that it was magical, but in an entirely different way. Every time I drew the curtains to let the sunlight in, a giant in the form of Mount Eiger stood in front of me, with the broadest snow-covered chest and rocks that looked like his massive folded arms, as if demanding a secret phrase to let me through. As poetic and mysterious as the name sounds, Grindelwald is a humble, tiny village situated on the foothills of the Eiger, the Wetterhorn peak and Mettenberg. I would not be exaggerating when I say that you can see the whole of the settlement in a matter of minutes; you start from a particular point and in the blink of an eye, you've reached the end. This however in no way deters this cosy hamlet from attracting tourists from all over, especially experienced hikers and ski lovers.
Perhaps the most intriguing bit for me was the contrasting feature of the landscape - the fearsome north wall of Mount Eiger, which had reportedly claimed many lives and the warm and welcoming Grindelwald with its snug chalets, lush meadows and old-fashioned wine bars. One that particularly stood out was called 'Onkel Tom's Hutte', a characteristically Swiss, rustic cabin that looked straight out of a Grimms' fairy-tale and had the most comprehensive wine list I have ever seen. The fresh wood fired pizzas and decadent chocolate-almond cake slices served with a side of clotted cream were unforgettable. The popularity of this place could be gauged by the fact that it took us over an hour to get a table.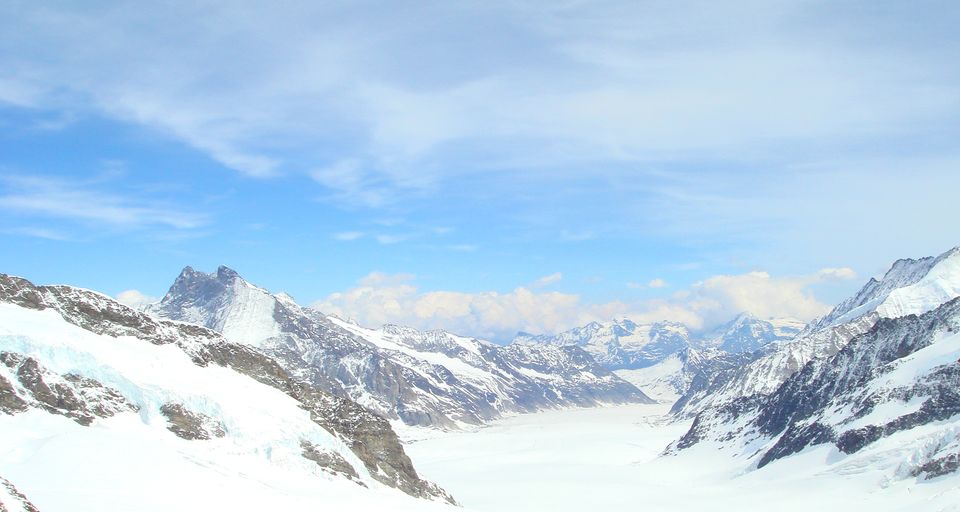 Most people visit Grindelwald in order to set about on the stunning 15 kilometre Kleine Scheidegg hike that terminates at Wengen. I however found myself in the village because I intended to see Jungfraujoch, Europe's highest train station. 3500 meters above sea level, an expanse of blinding snow coupled with bone-chilling winds will encapsulate you; however, the surreal views will sweep you off your feet and will make every struggle seem worth it. Jungfraujoch is staggeringly expensive but with the sight of undulating peaks going as far as Germany's 'Black Forest', sparkling glaciers, a vast Ice Palace gallery, a plethora of dining options and a magnificent Sphinx Meteorological Station, there's very little to crib about. I must add that the silver sphinx severely haunted me because it reminded me of certain scenes from a forgettable Bollywood movie I had wasted some precious time on - Sunny Deol's 'The Hero: Love Story of a Spy'. Additionally, do not be surprised if you find signs in Hindi and a full-fledged Indian restaurant; Yash Chopra worked hard to make sure our country is recognized in every part of Switzerland. Cover yourself in the warmest of clothing, carry sunglasses and check if the weather is good enough for you to visit. If you are keen on some adventure, get on a plastic snow disc and slide down the slopes in order to feel the adrenaline kicking in.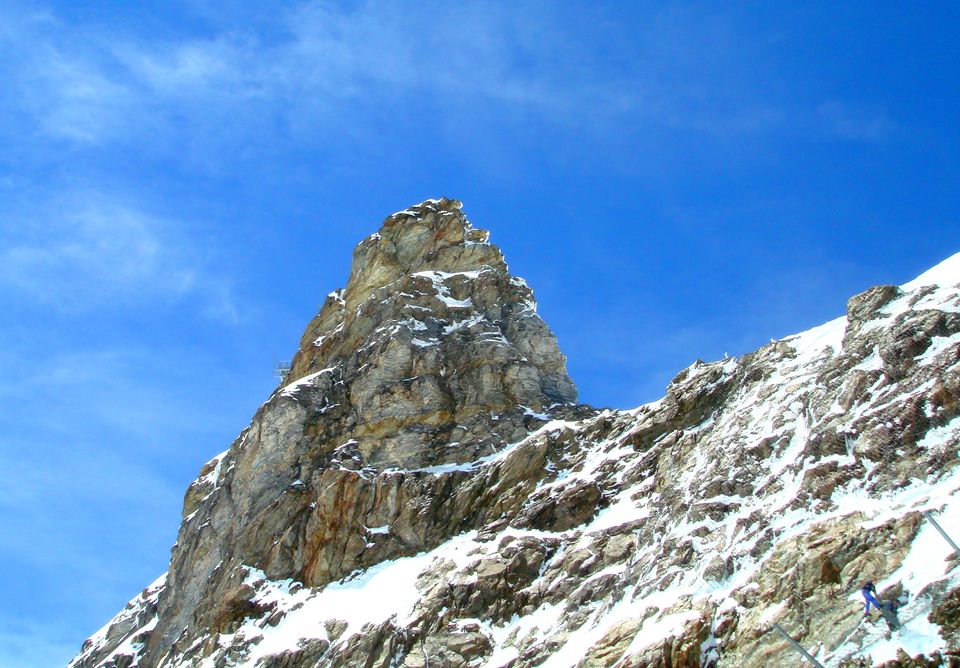 There is no doubting the fact that Switzerland is one of the most popular tourist destinations in the world and a luxury holiday for most Indians is synonymous with the country. However, the Swiss have perfected the art of hiding a certain gems for a select few to discover. Jungfraujoch can easily be accessed from the more popular ski resorts but I can vouch for the fact that devoting some of your time to Grindelwald will prove to be a blessing. Its simplicity will enthral you in ways like no other and leave you wanting for more.
Getting There:
Trains depart every hour from Interlaken Ost Station and sitting in the back of the train will take you to Grindelwald because the two sections of the vehicle split up at Zweilutschinen and the front half makes its way to Lauterbrunnen. If you have a Swiss Pass (thoroughly recommended as there are many options that you could choose to suit your needs and available at www.swiss-pass.ch/en) you can have access to unlimited rail, bus and boat travel and a 50 percent reduction on mountain railways and cable cars. Alternatively, you can check www.jungfrau.ch for the ticket prices and information for both Grindelwald and Jungfraujoch and purchase them online or at the station itself. Do visit www.swissvistas.com/switzerland-train.html#.VZqbyvmqqkp for tips on train travel across Switzerland.
Your journey to Jungfraujoch begins from Kleine Scheidegg where arresting views of the Eiger, Monch and Jungfrau will greet you and your train will bury through the heart of Mount Eiger, by virtue of a 100 year old tunnel and the two stops at Eismeer and Eigerwand will provide you wonderful glimpses across rivers of ice. Do remember that the last train back departs at 5:45 pm during the summer months and 4:45 pm during winters. Bon voyage!