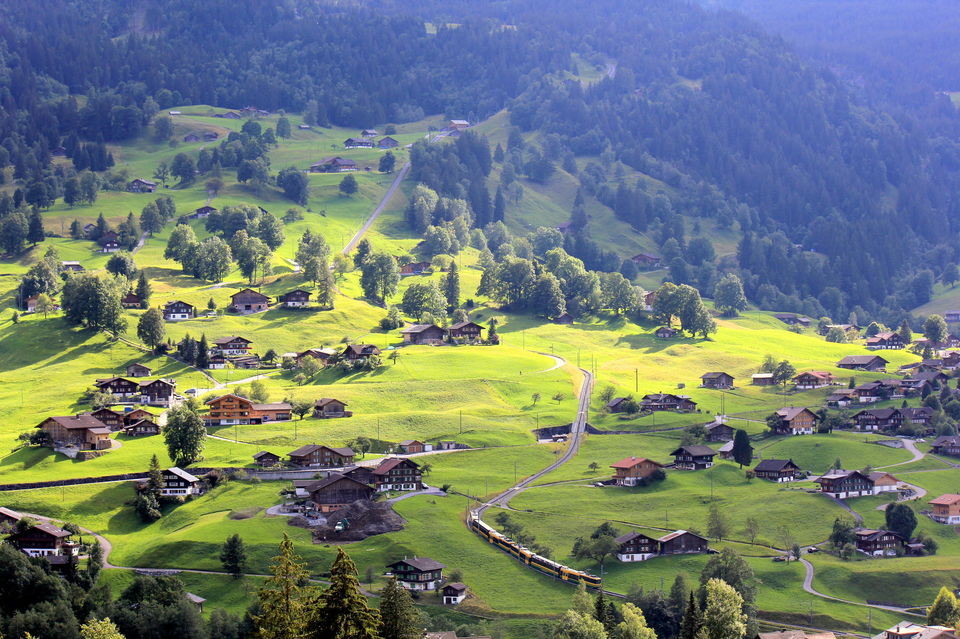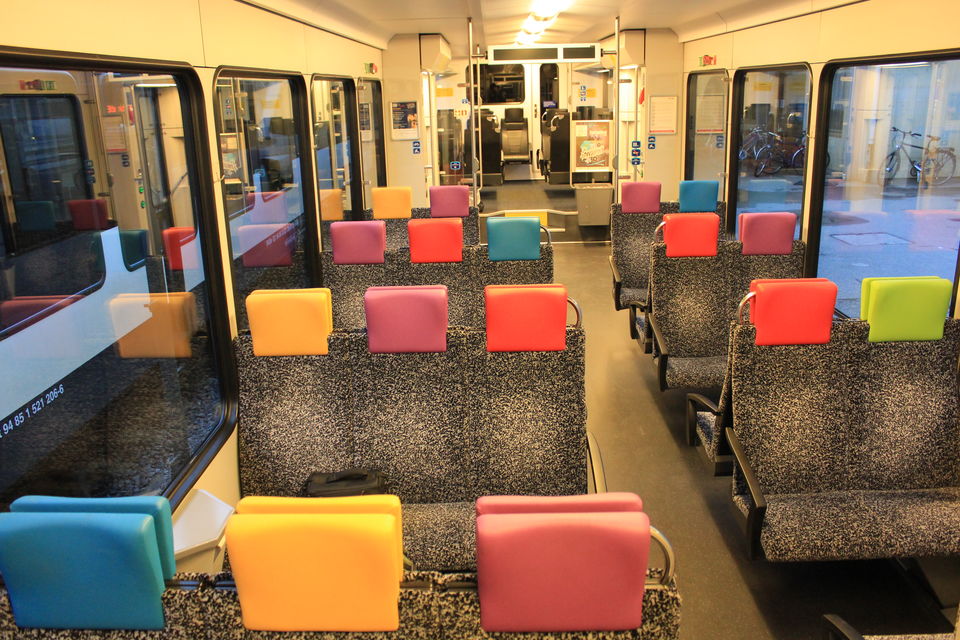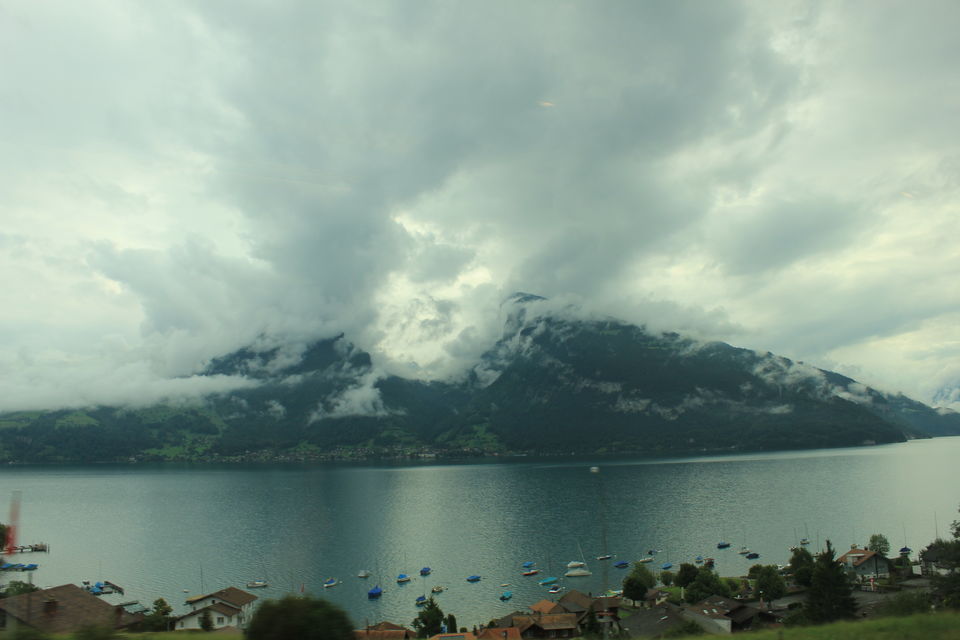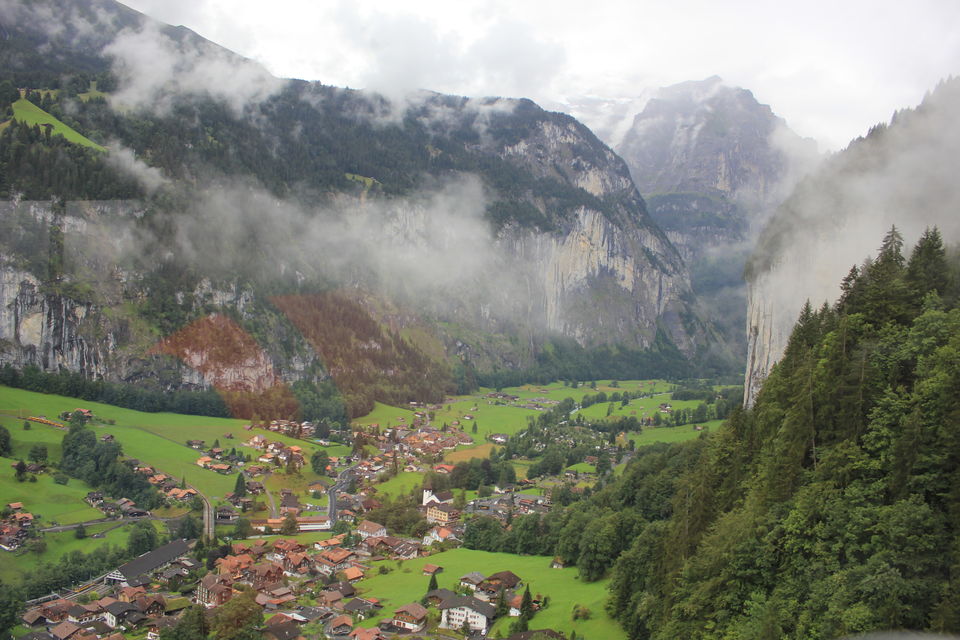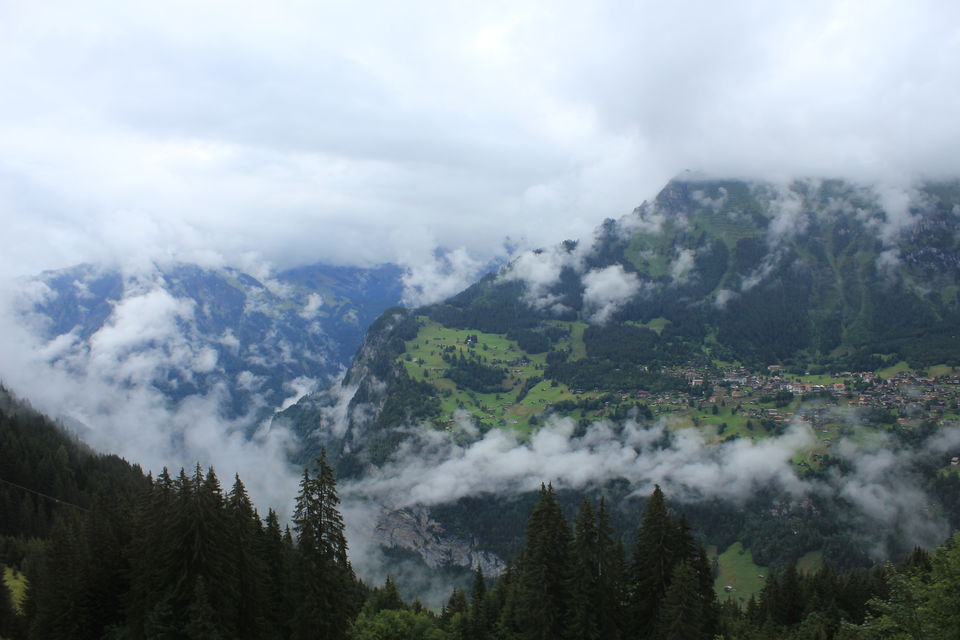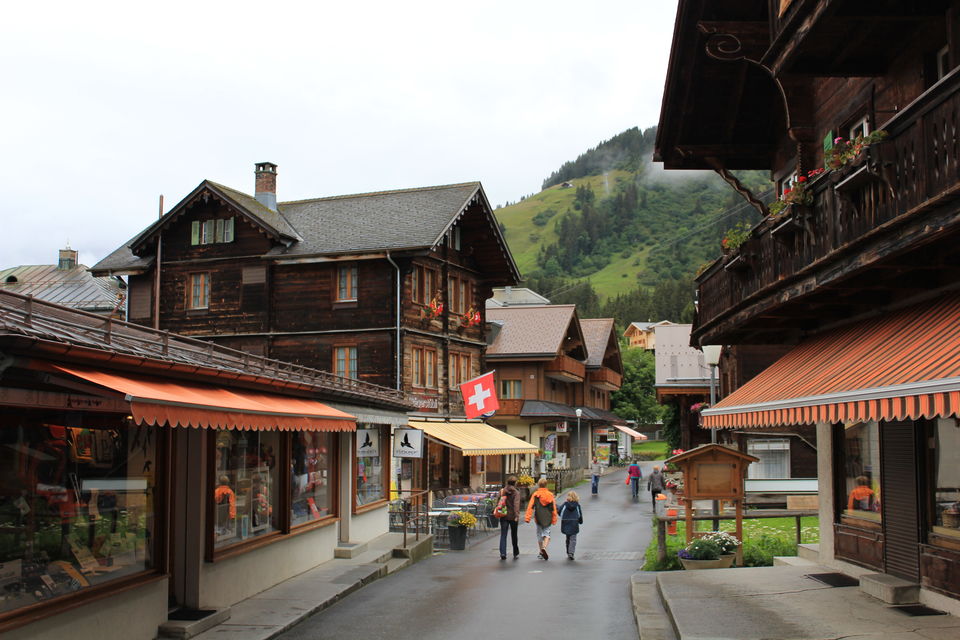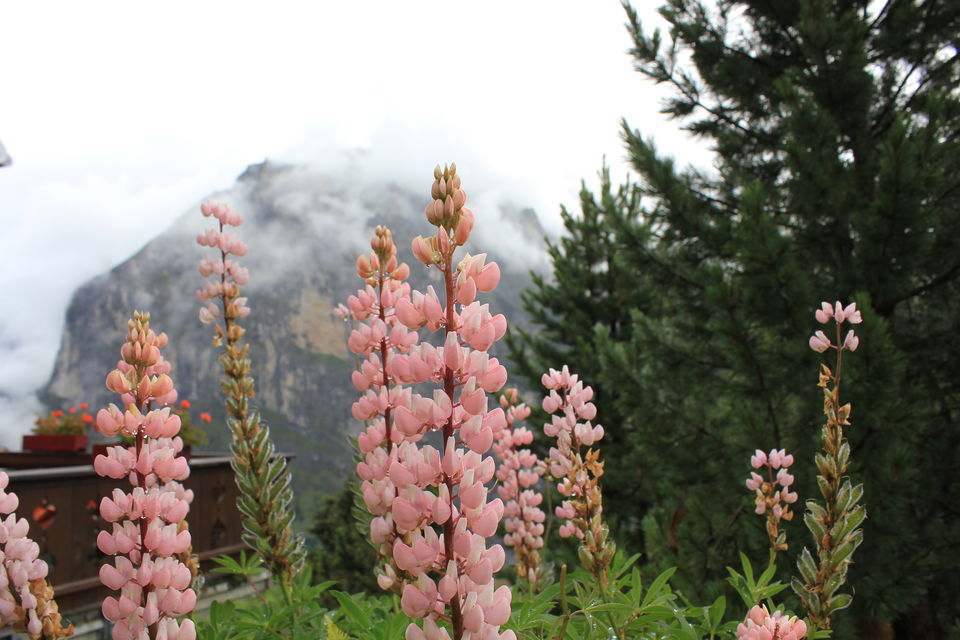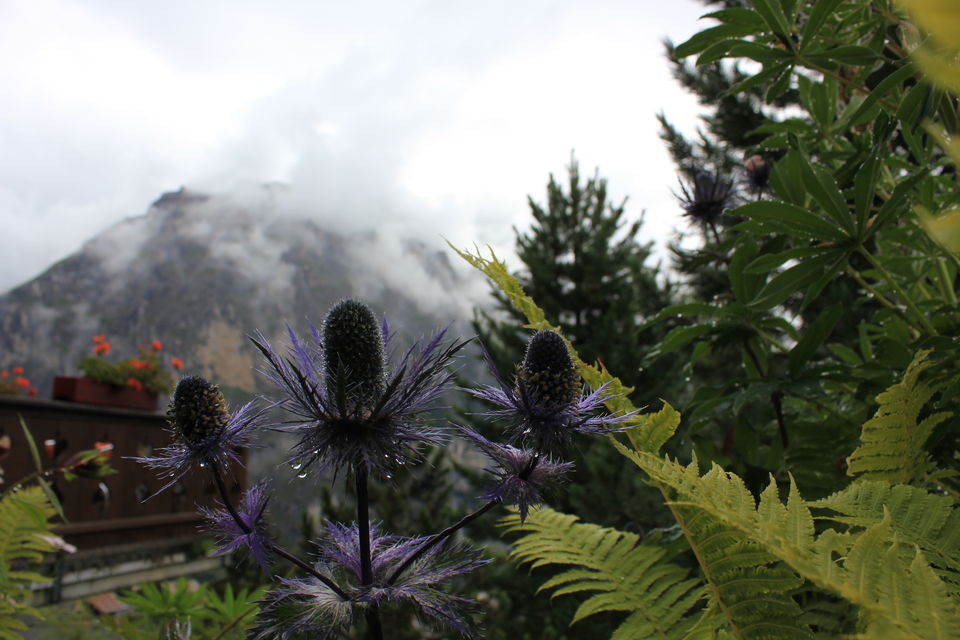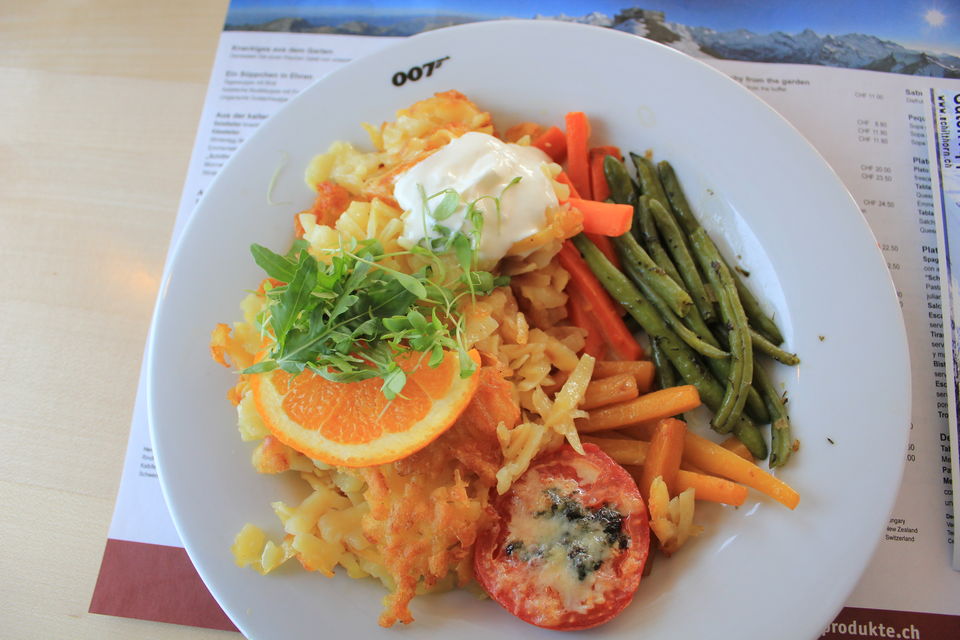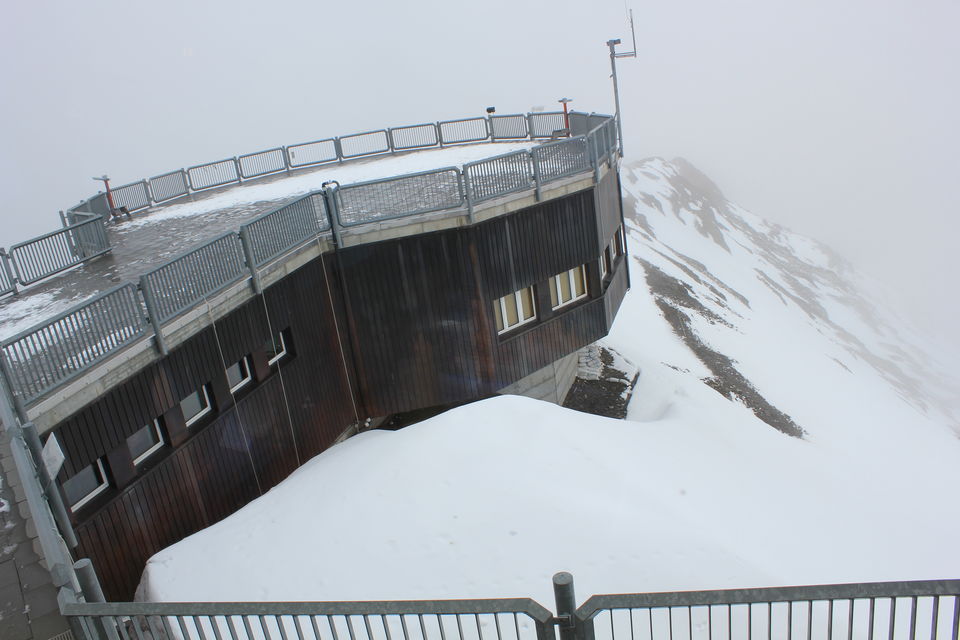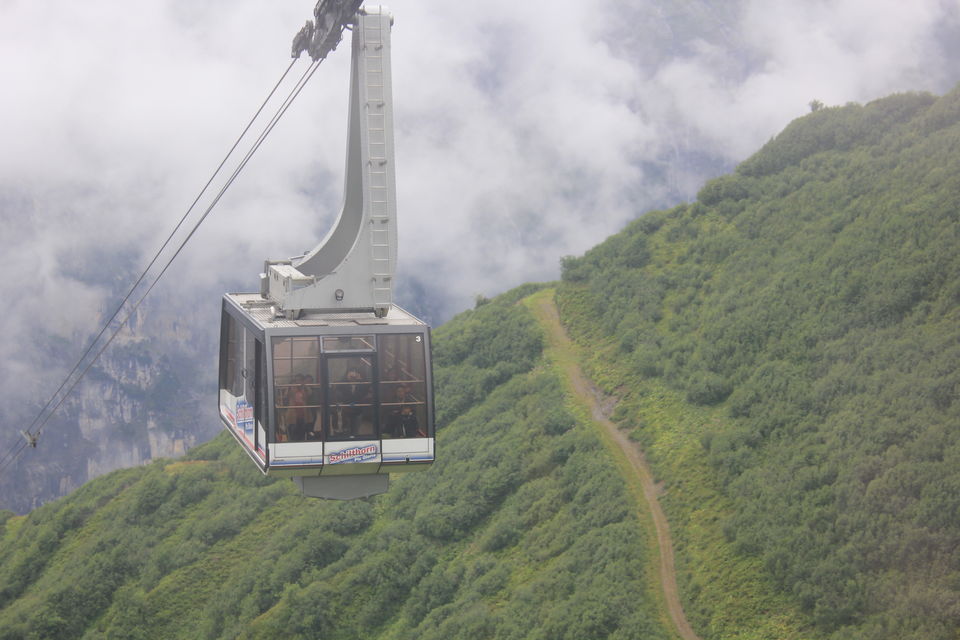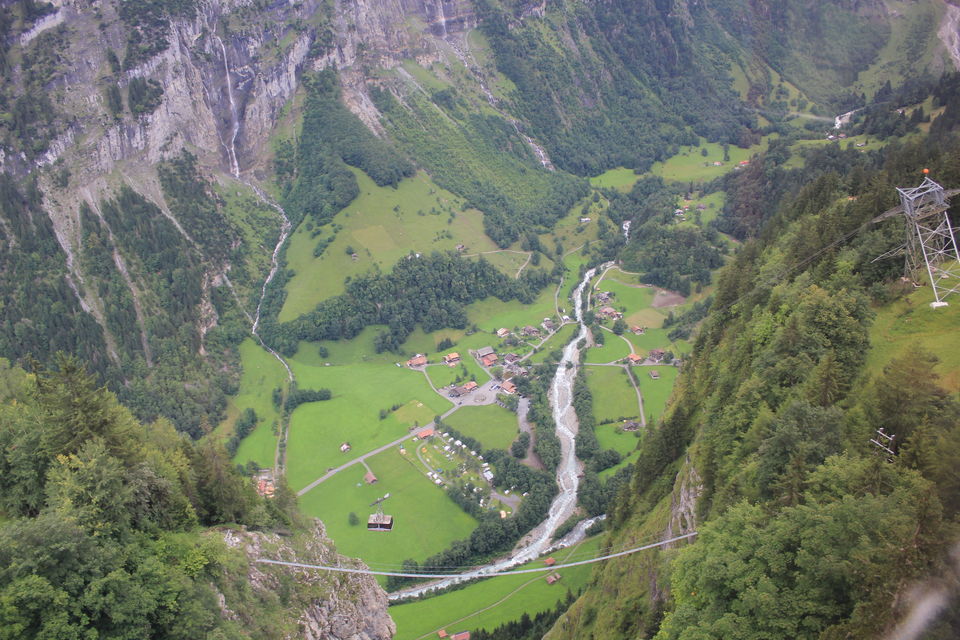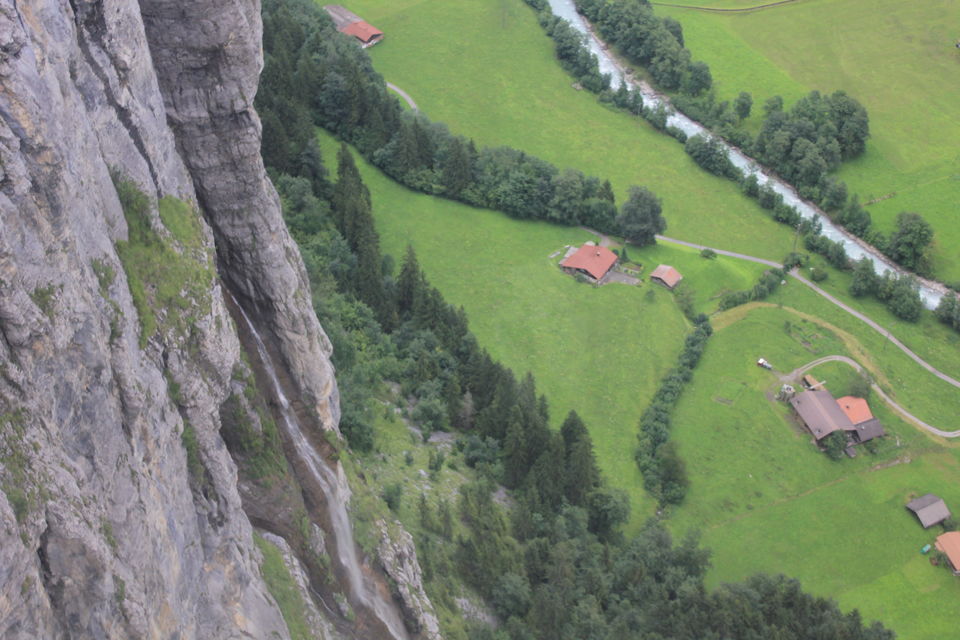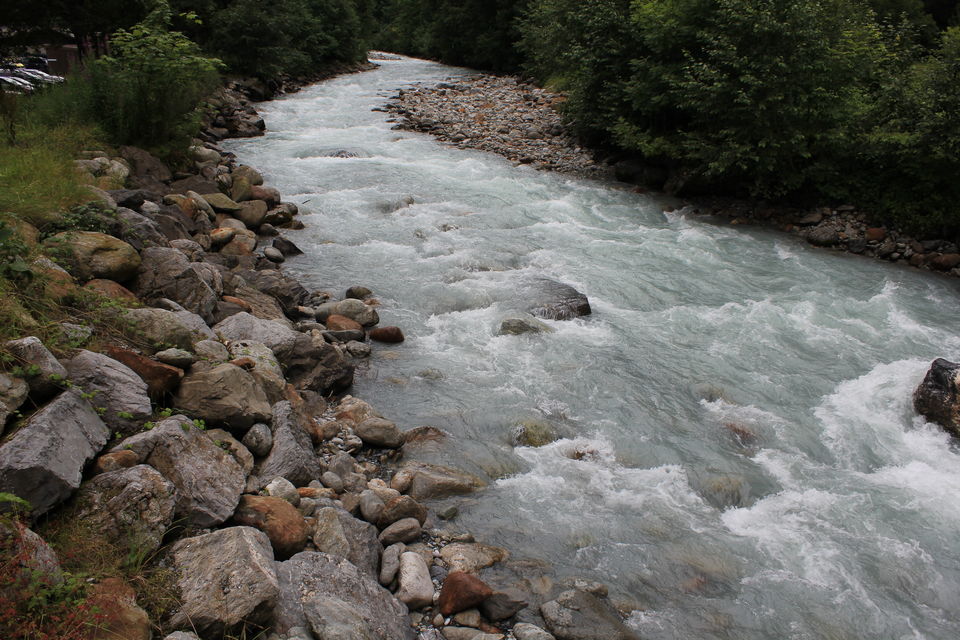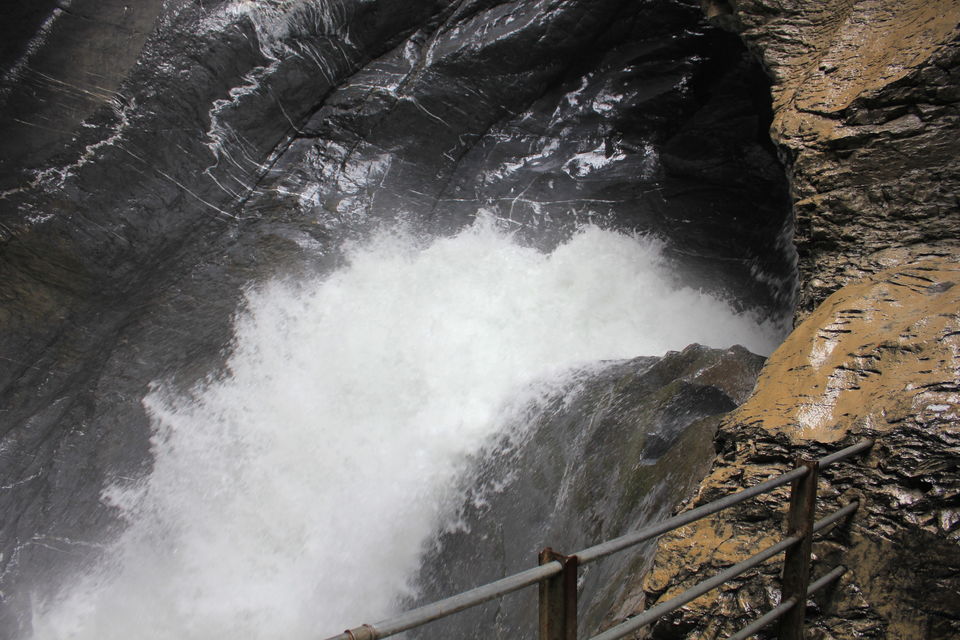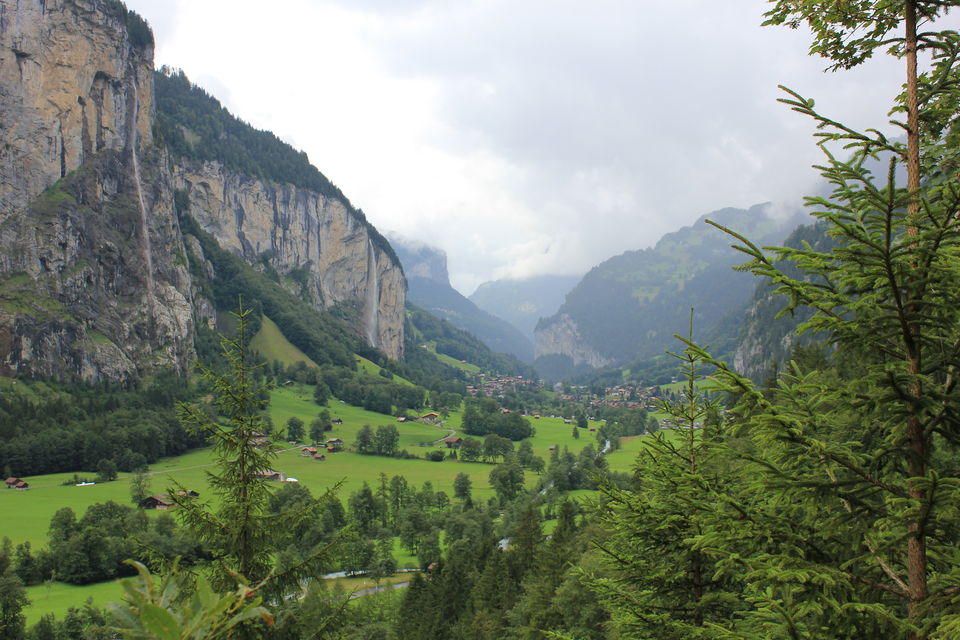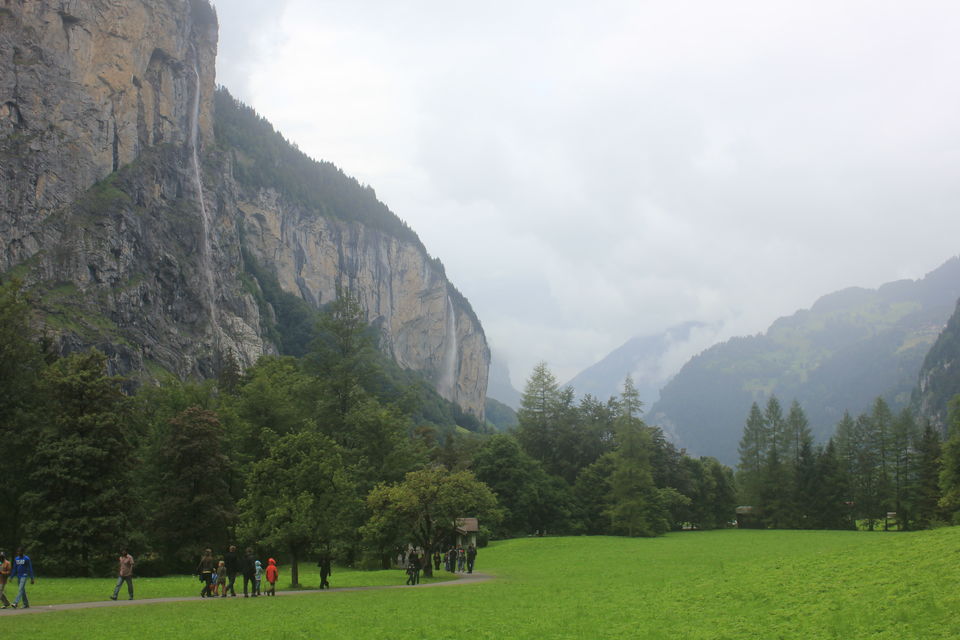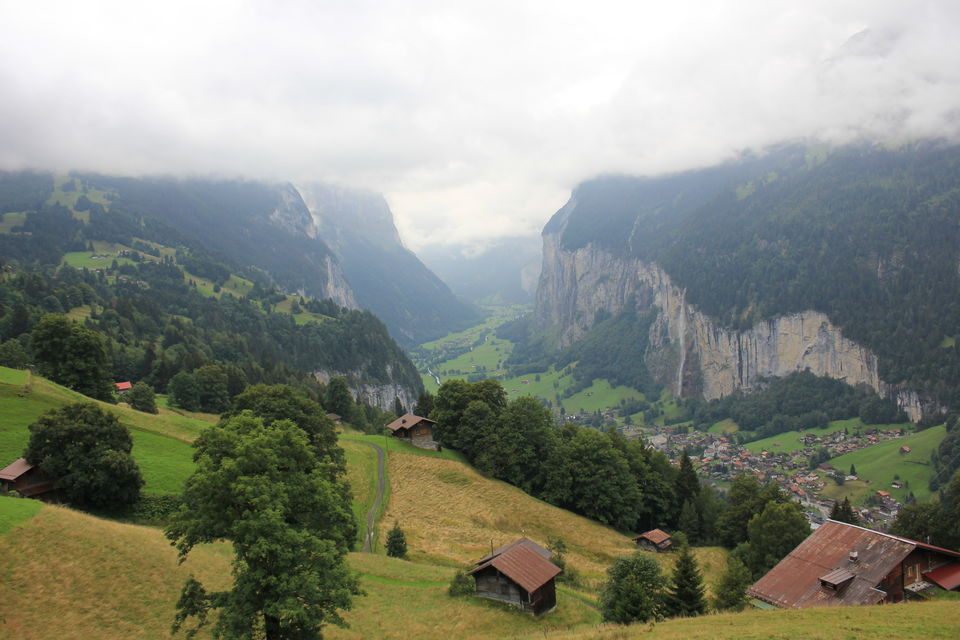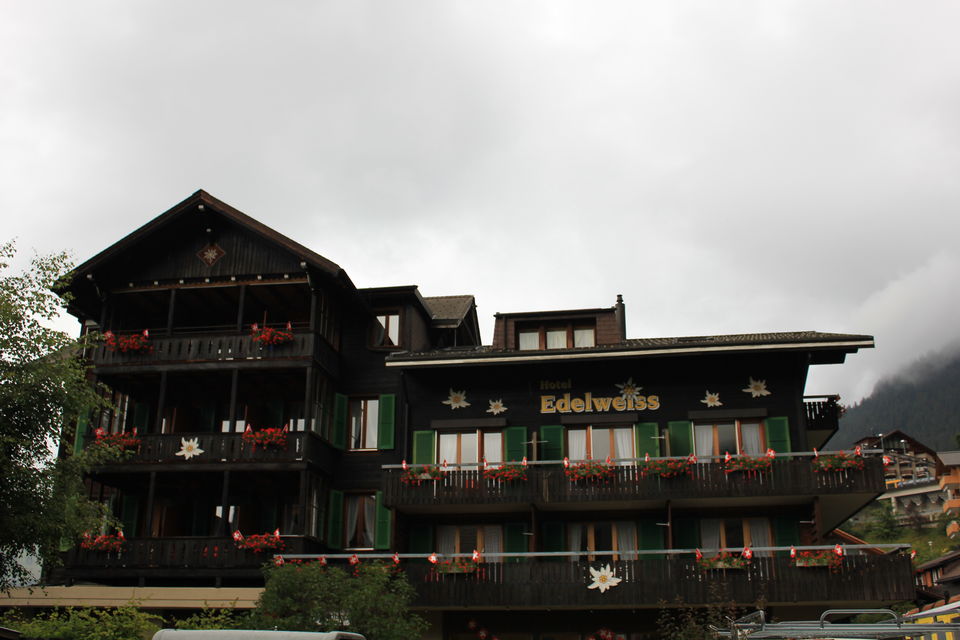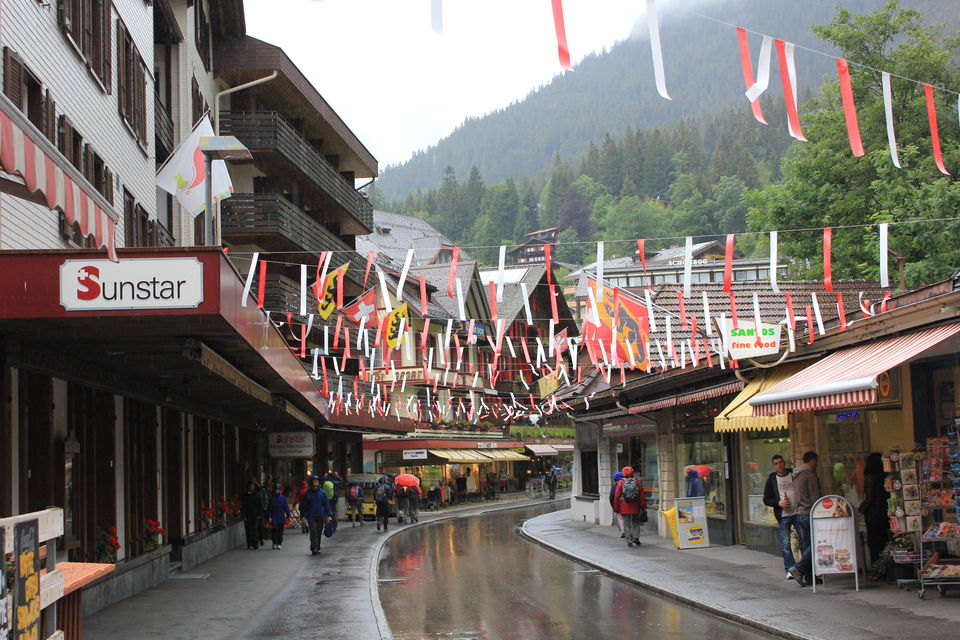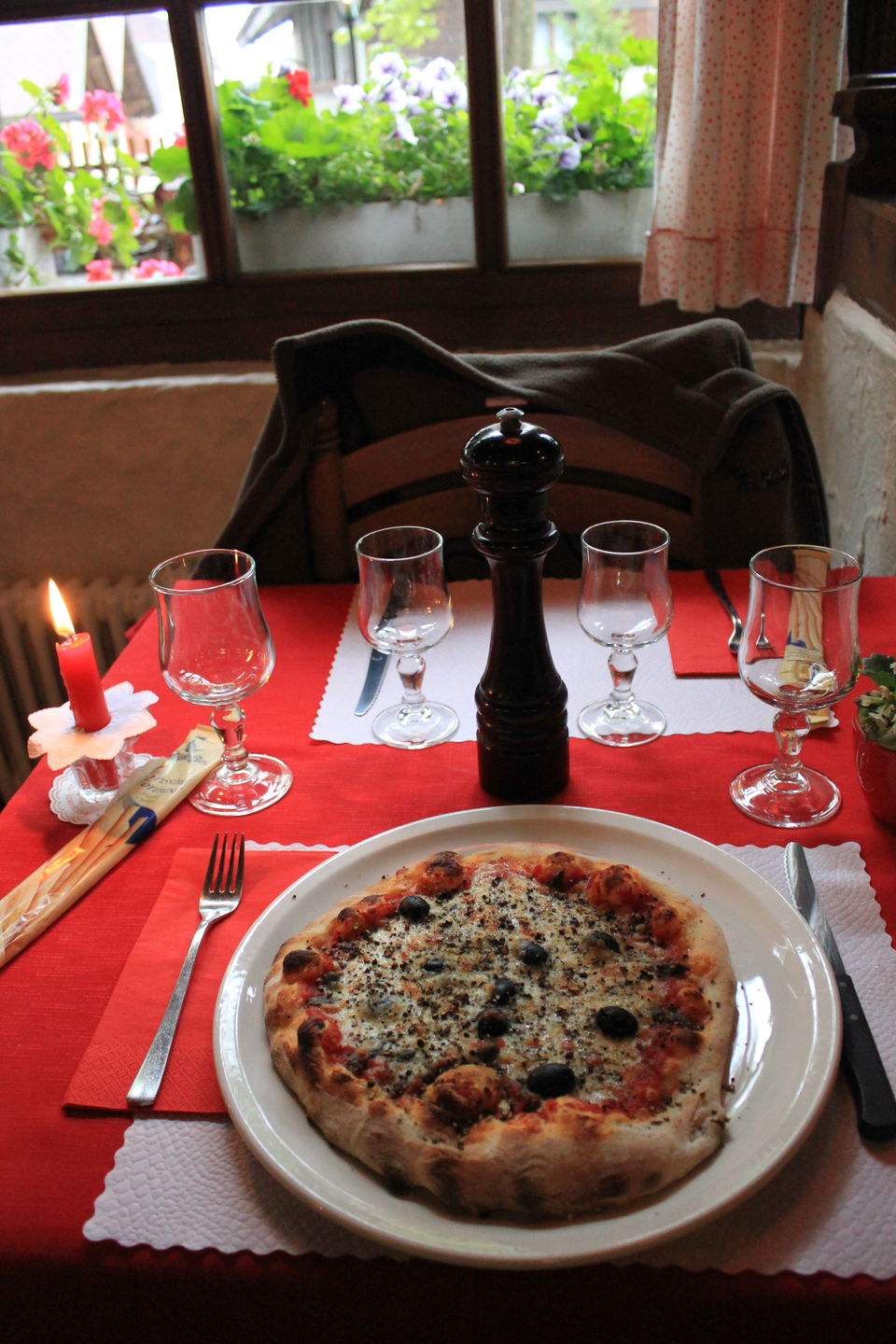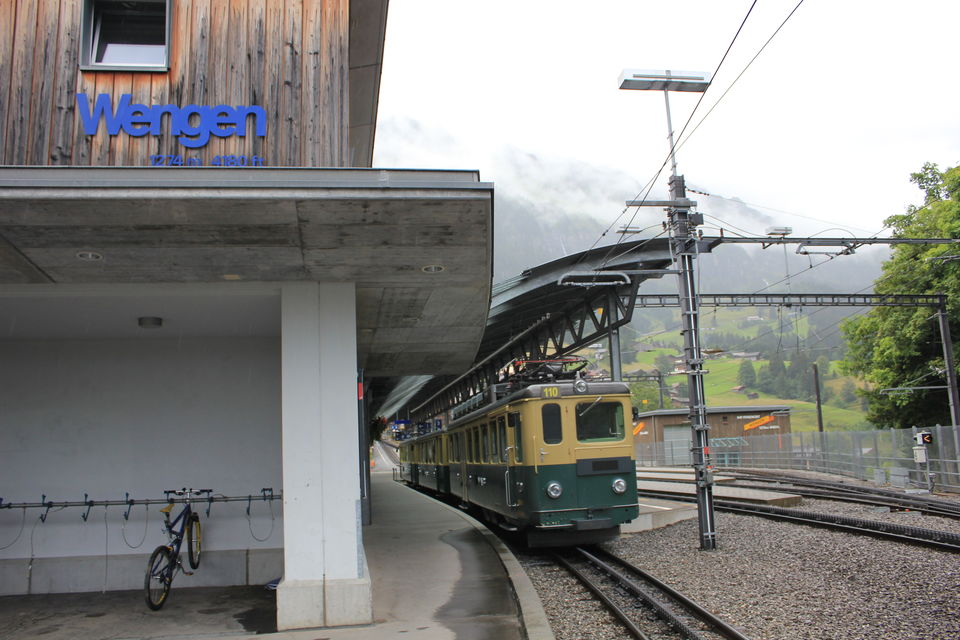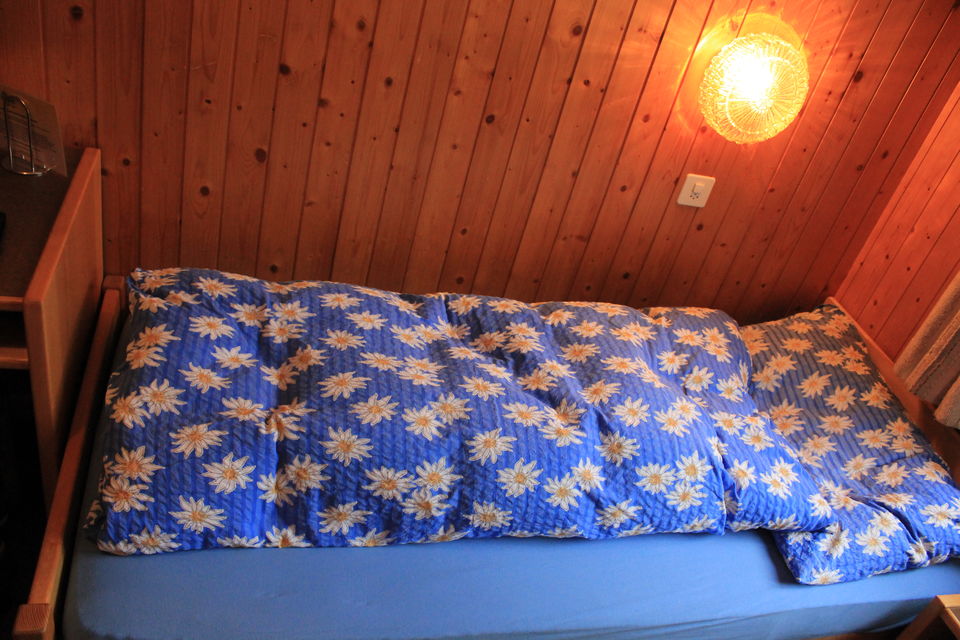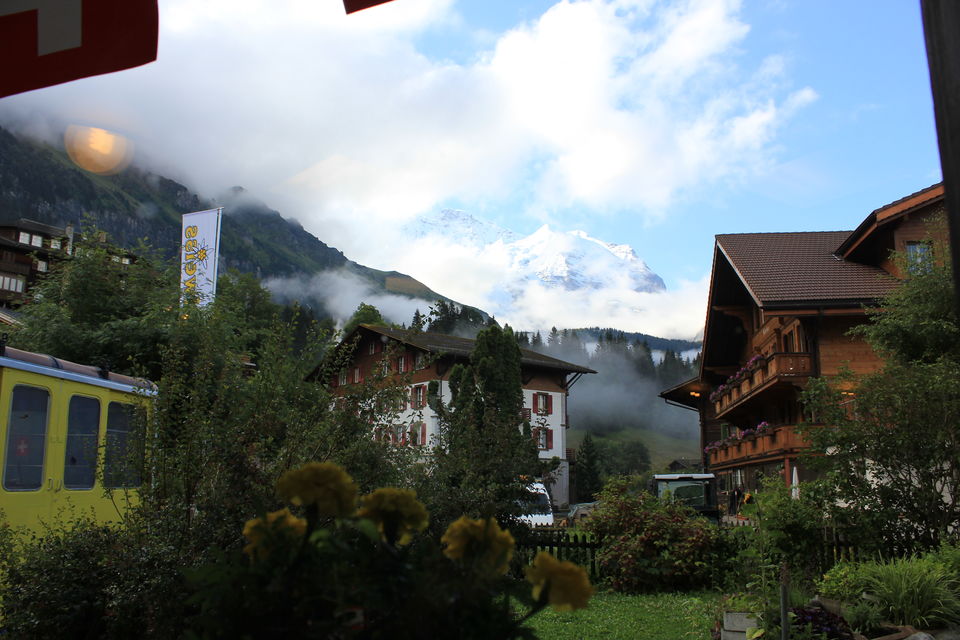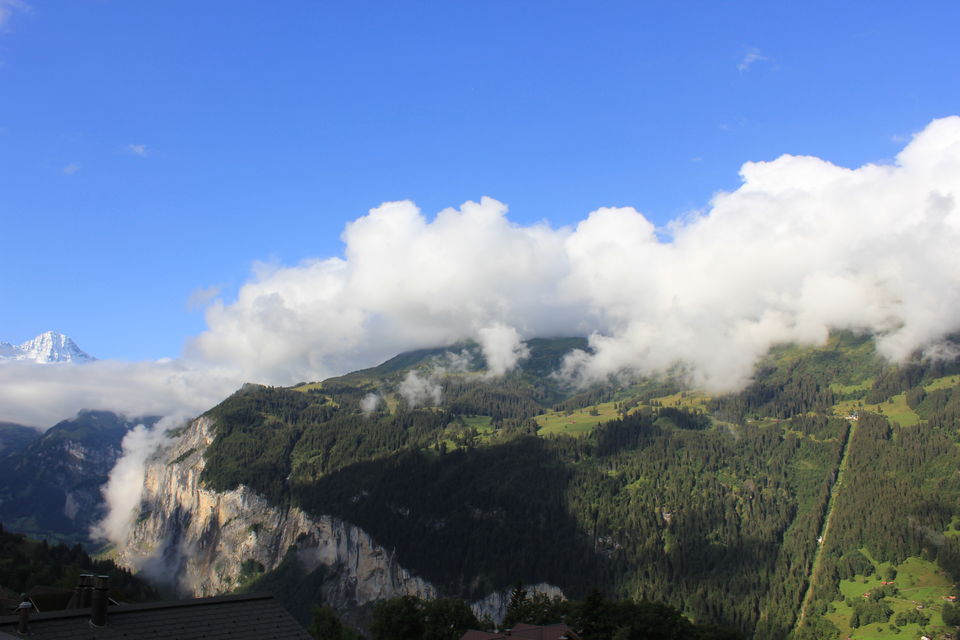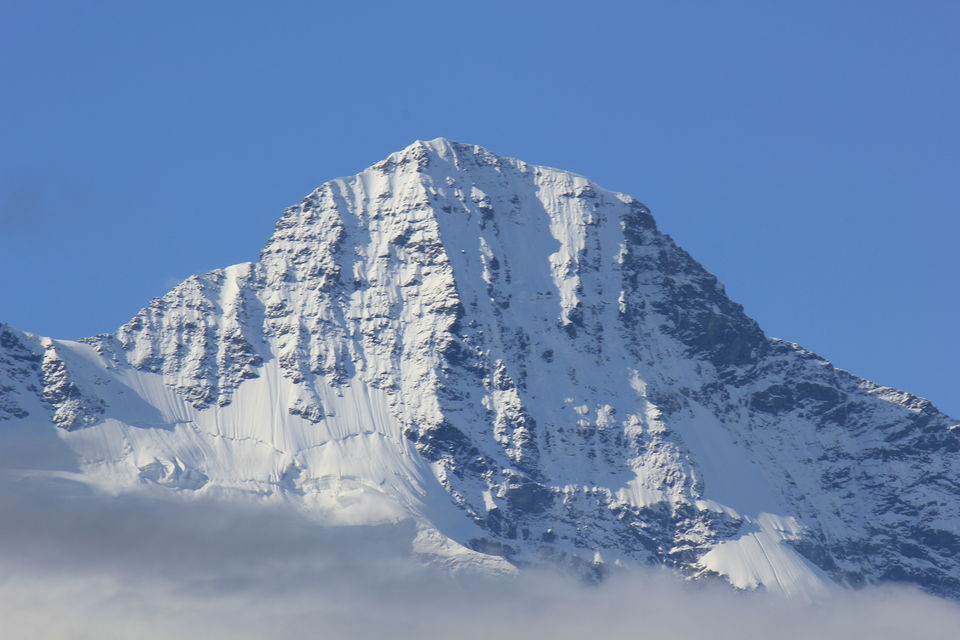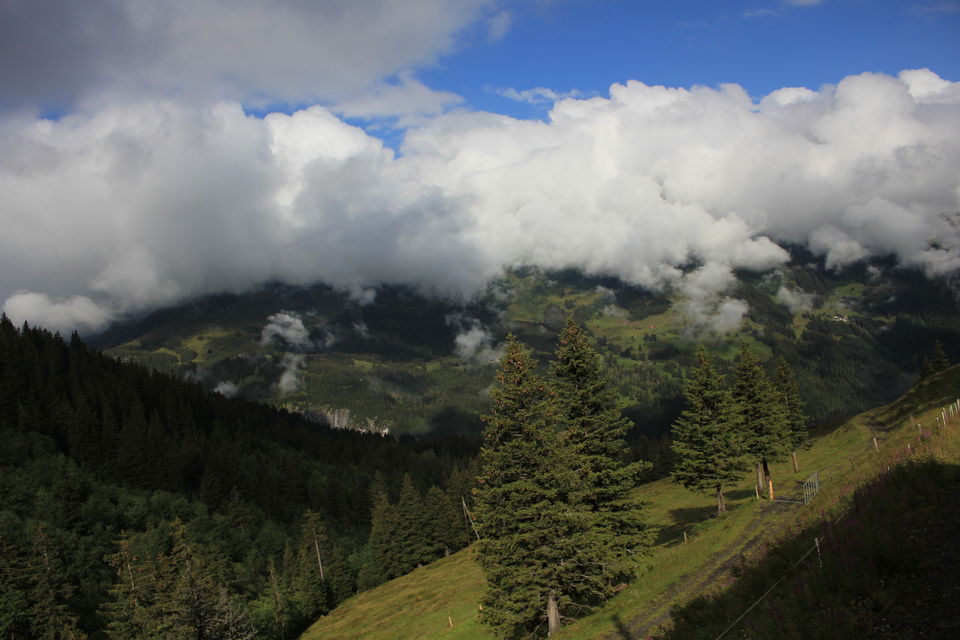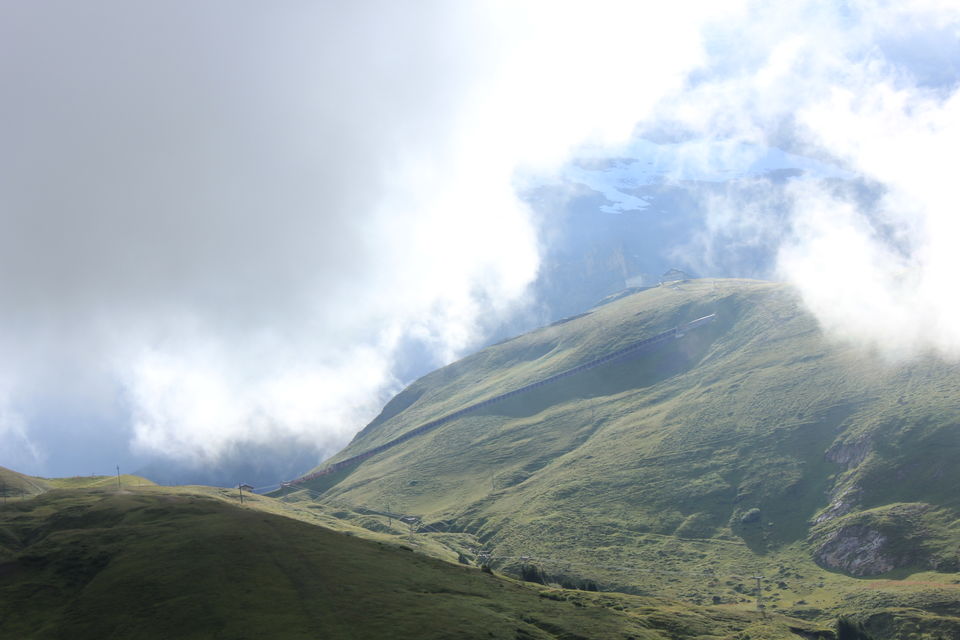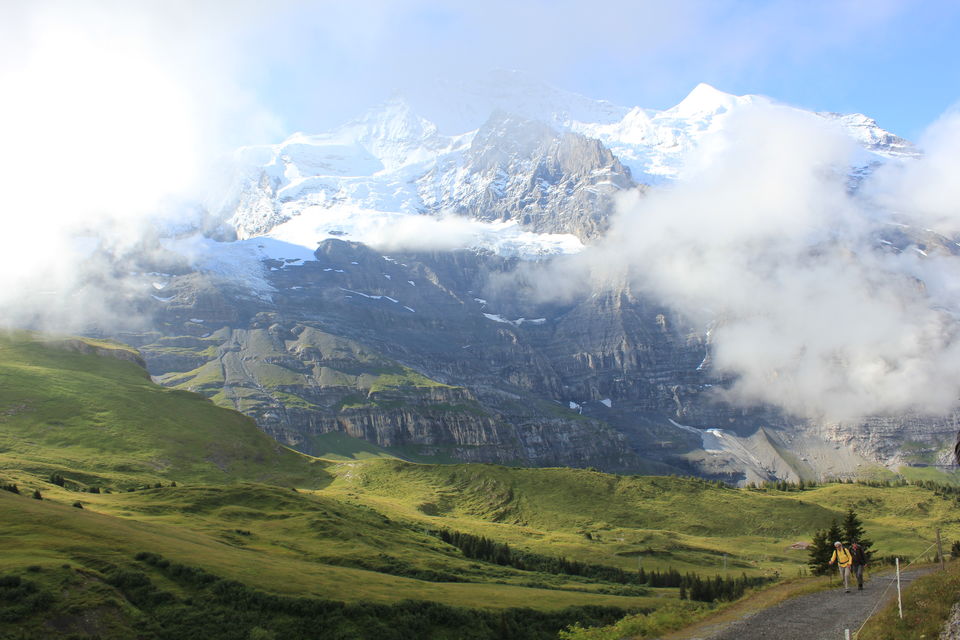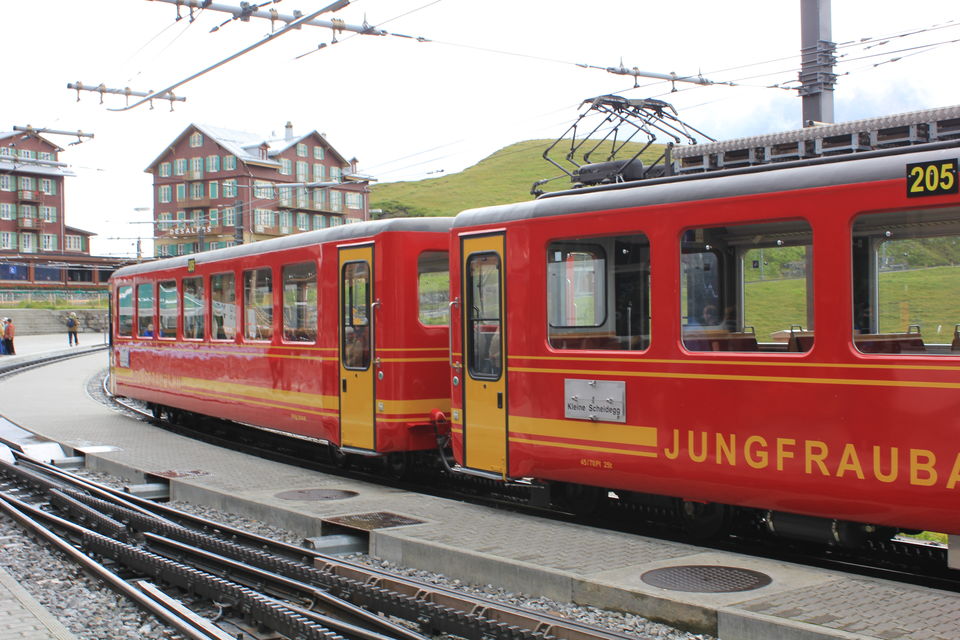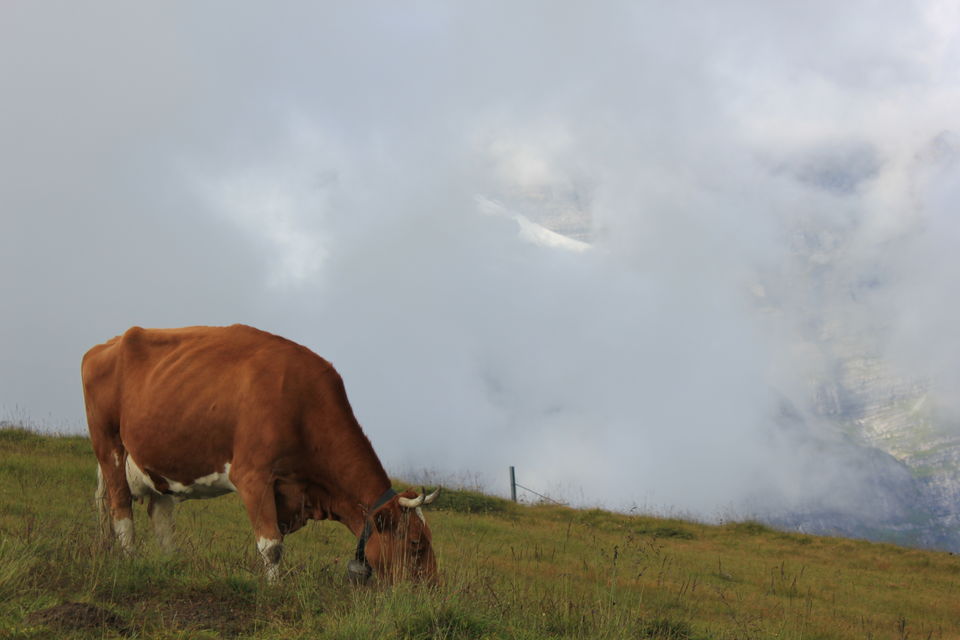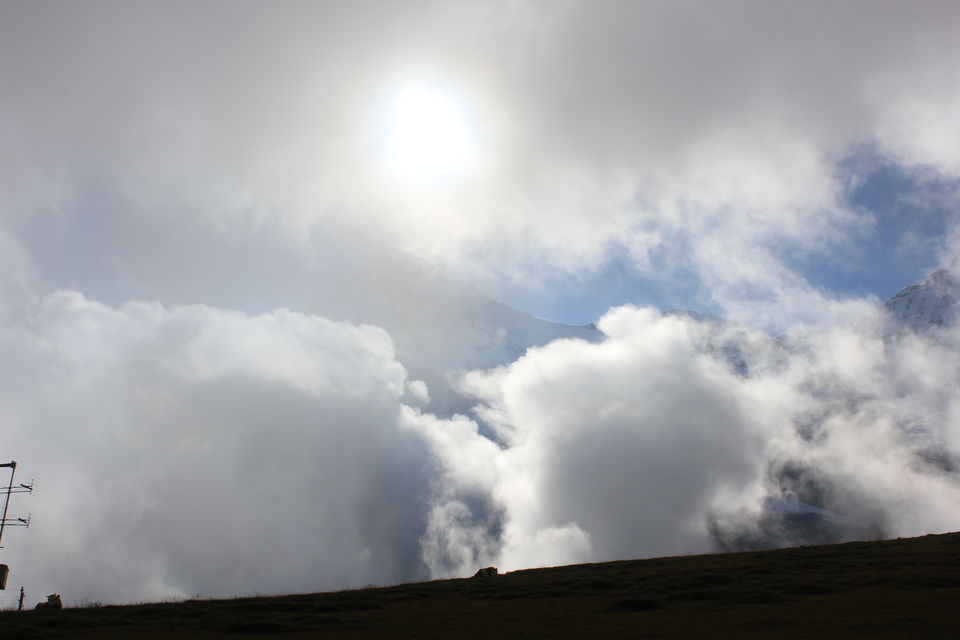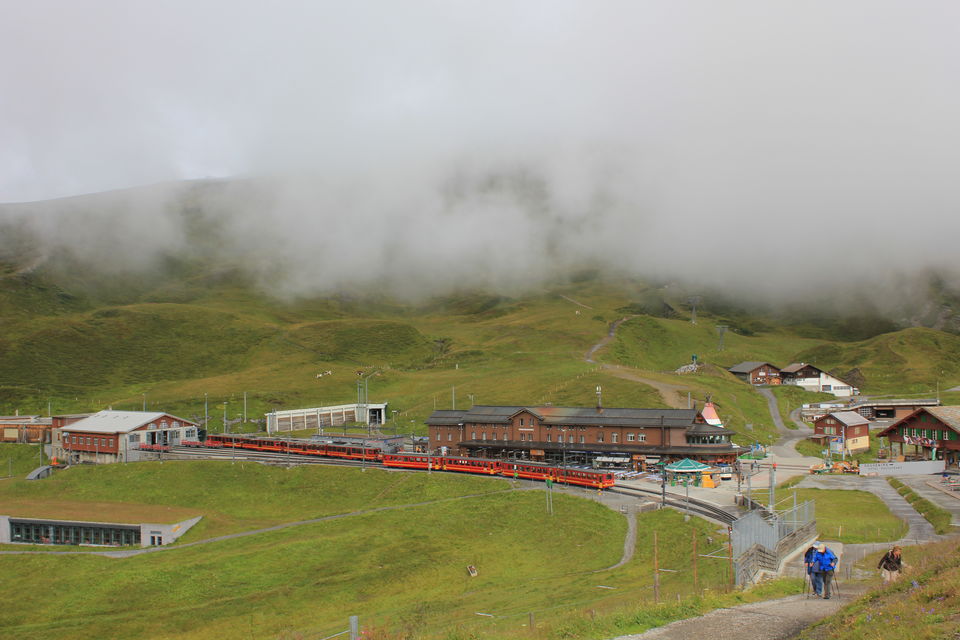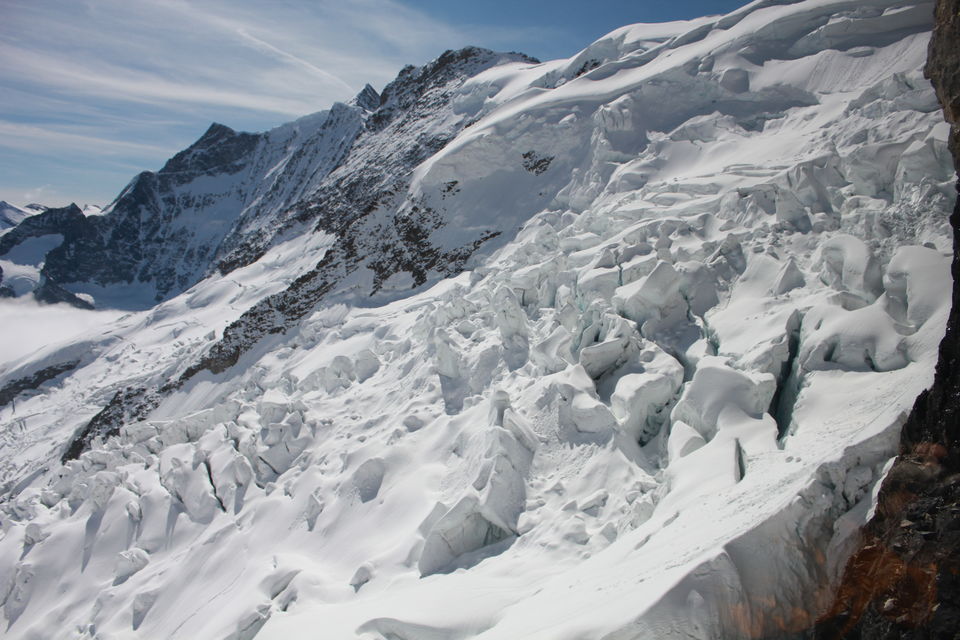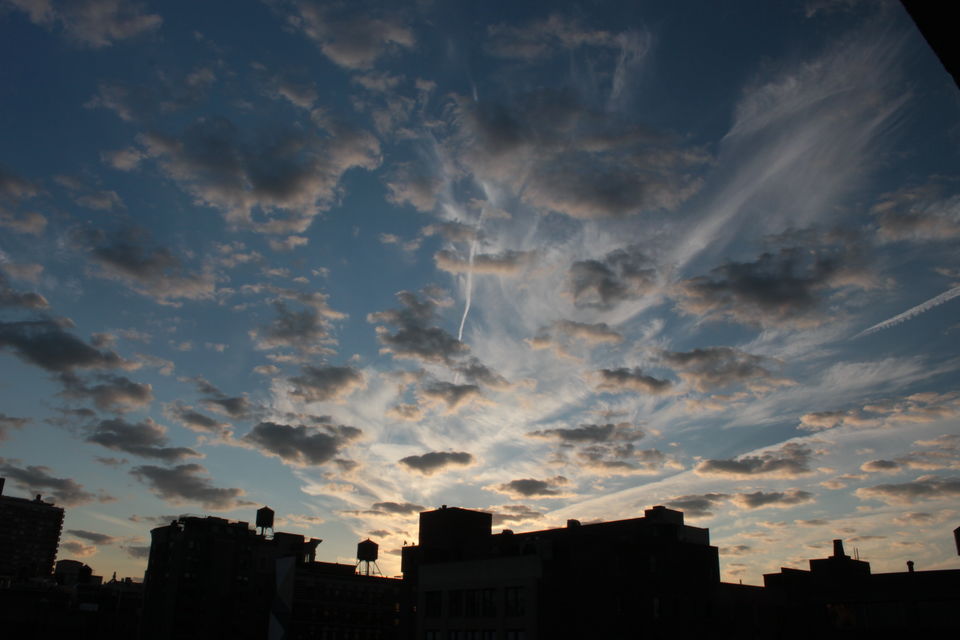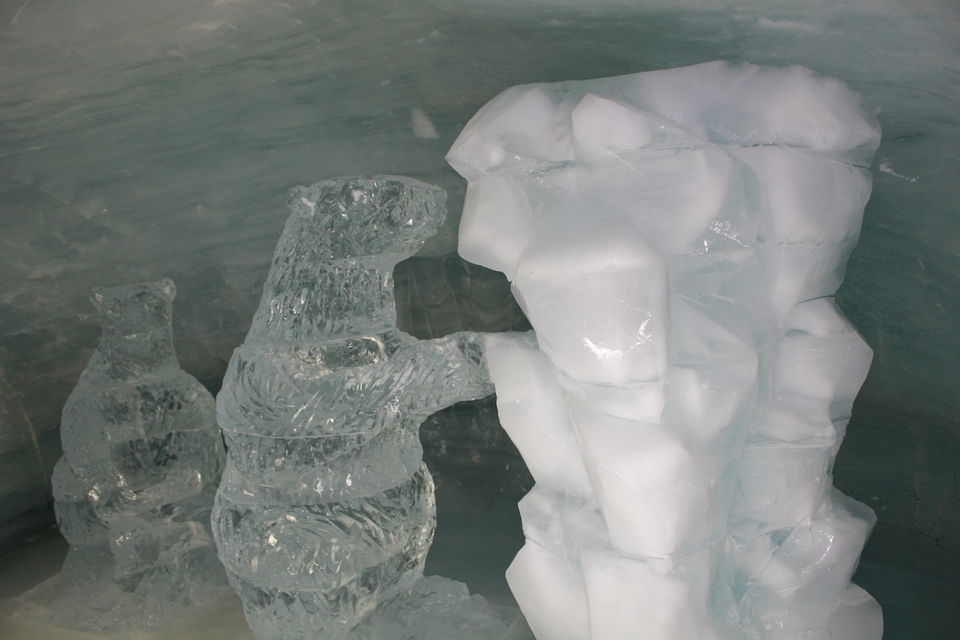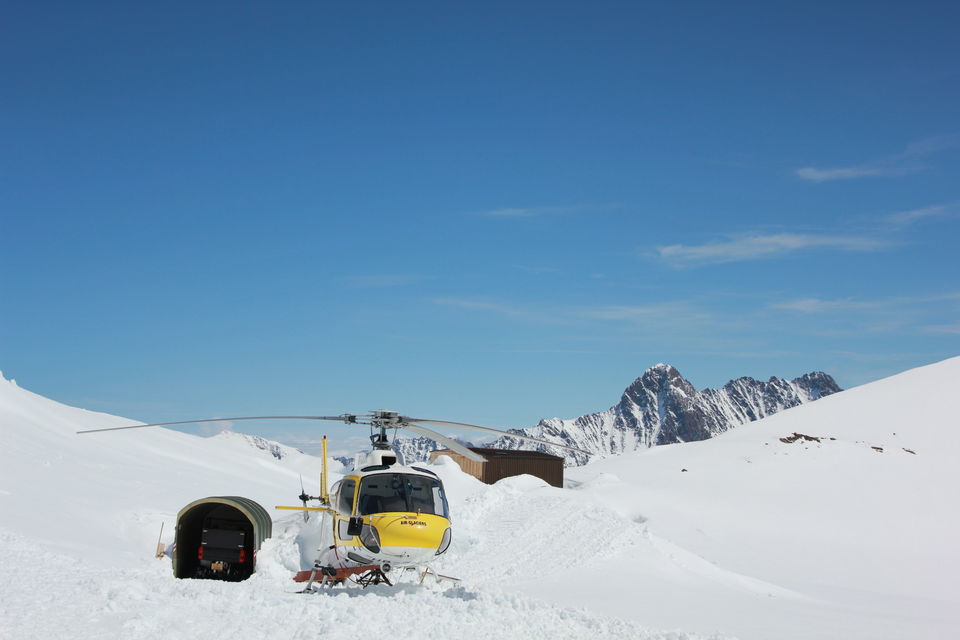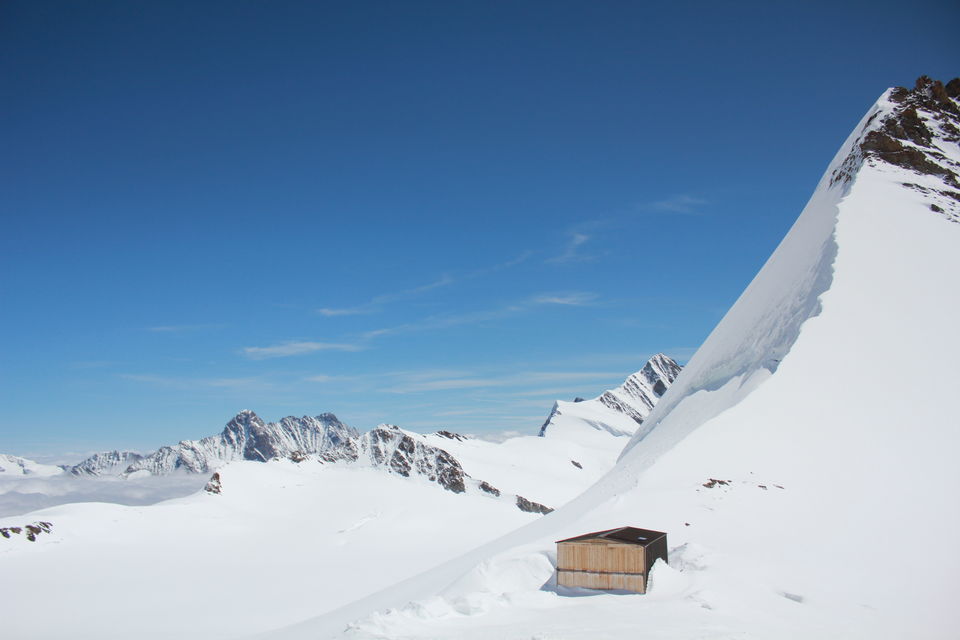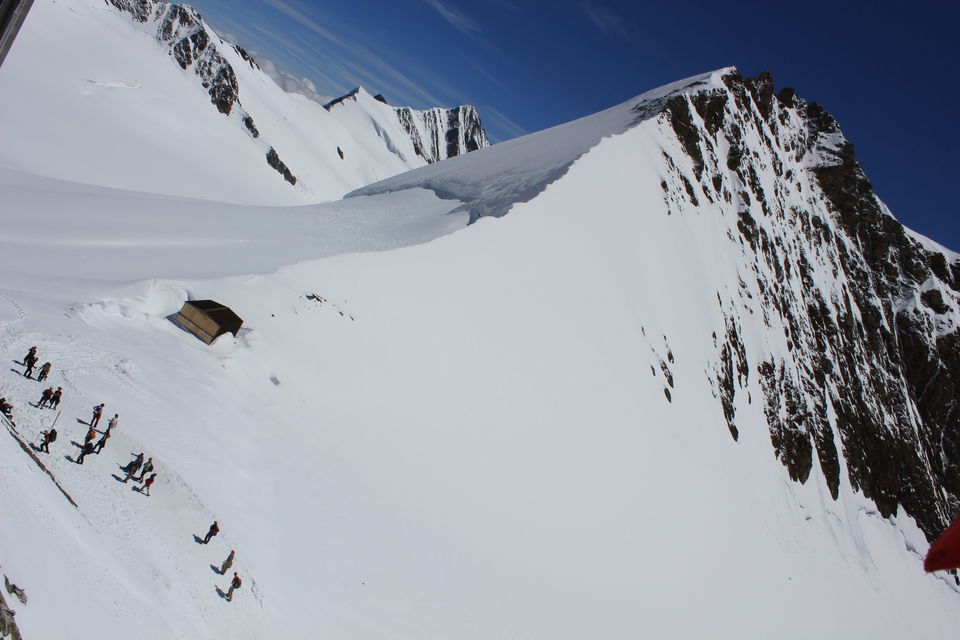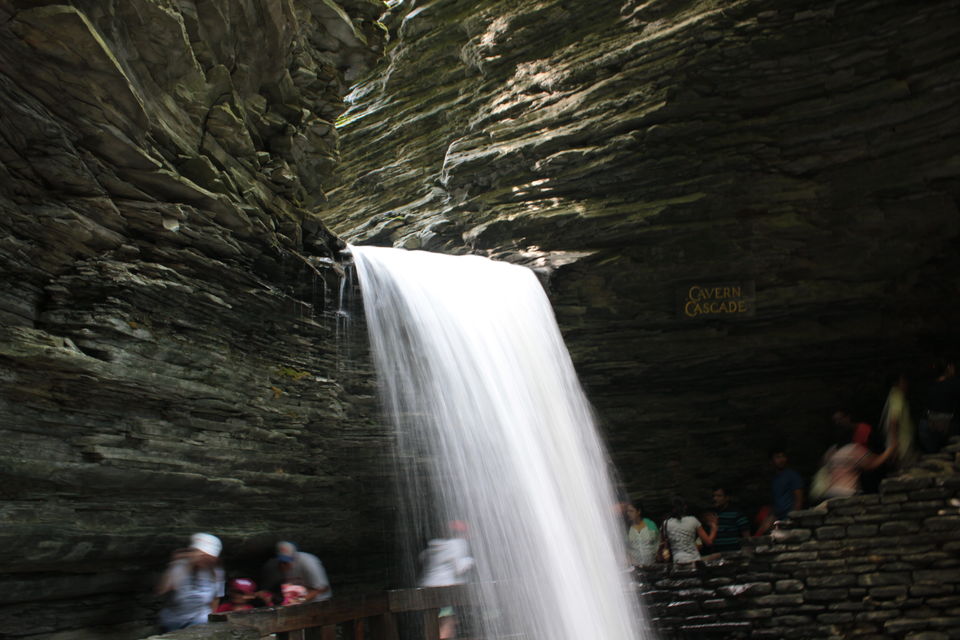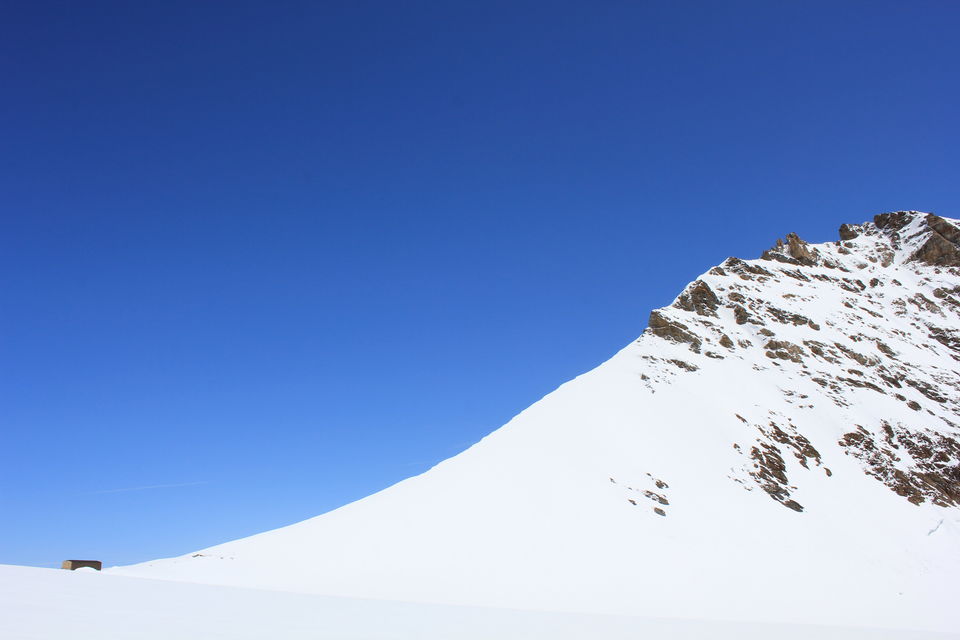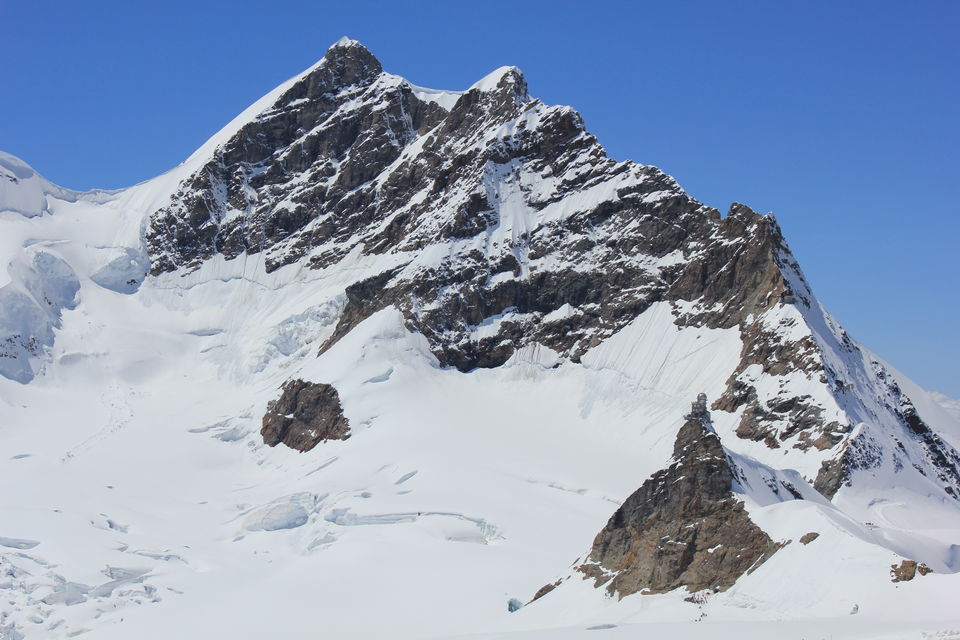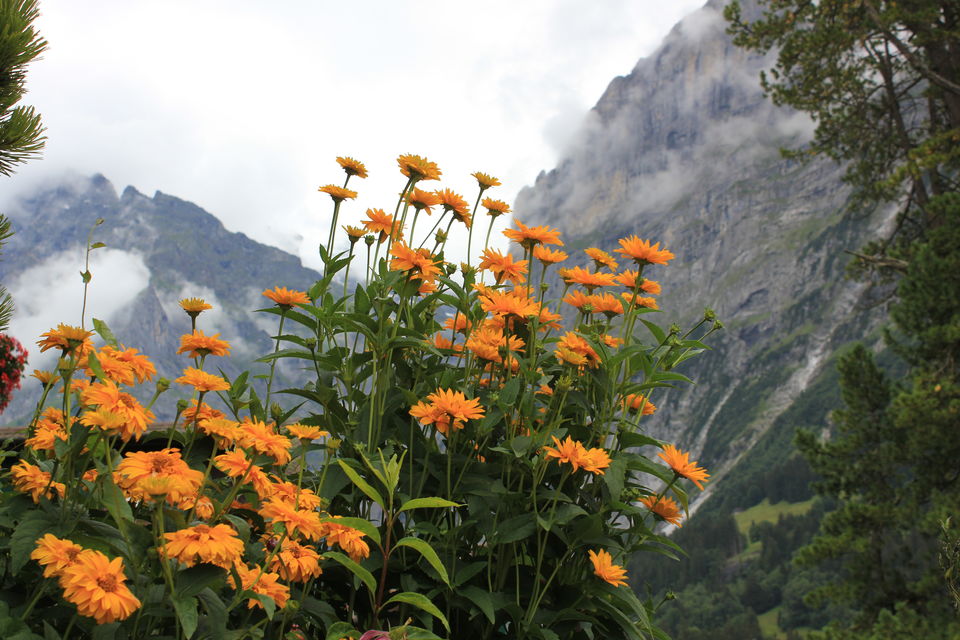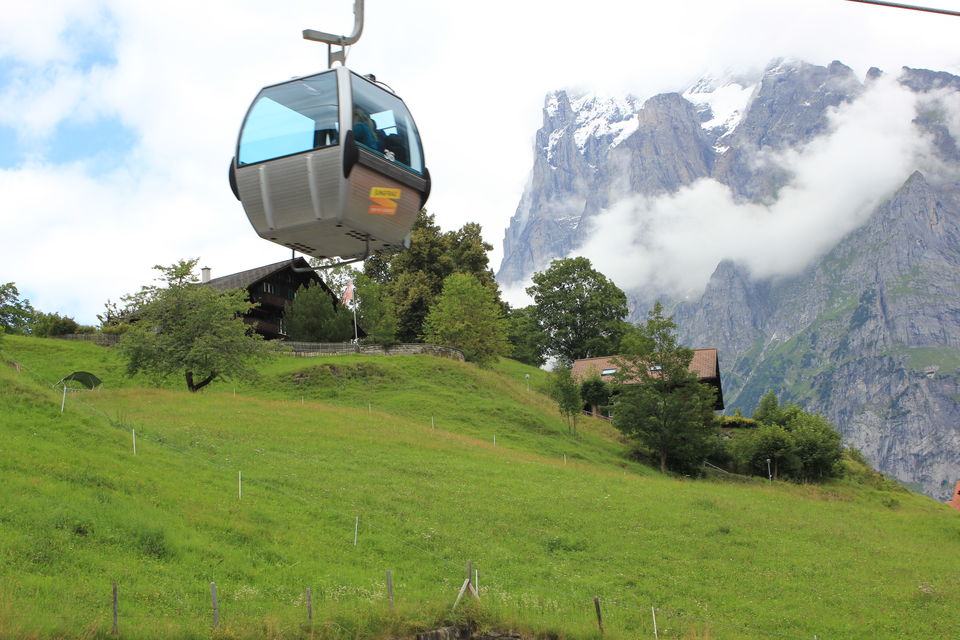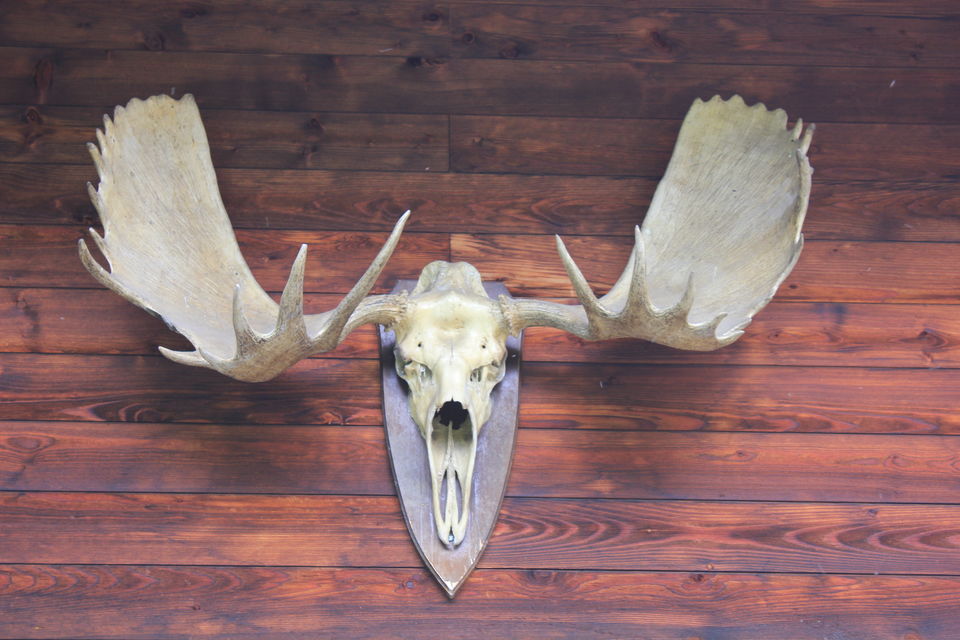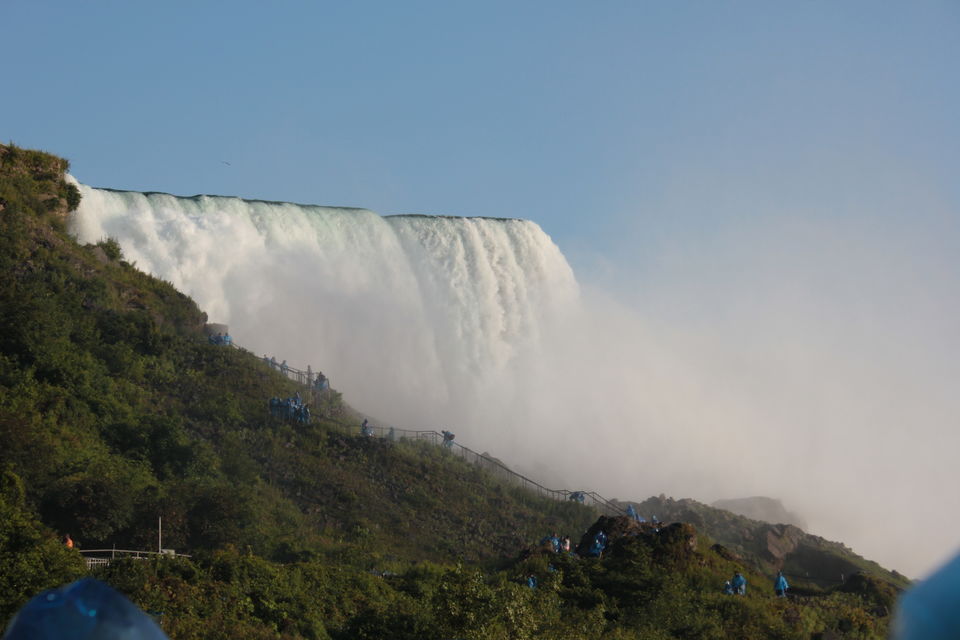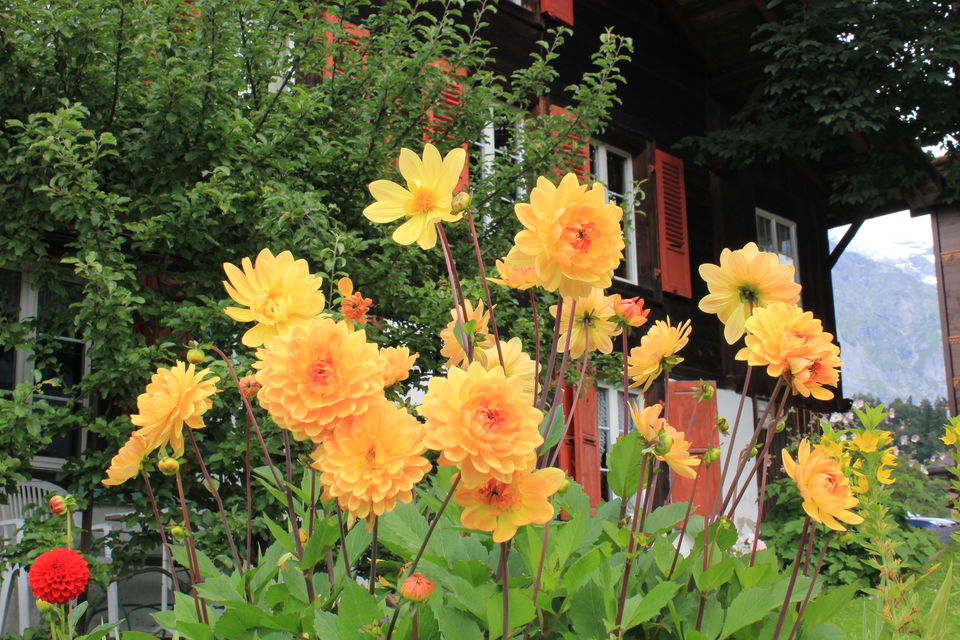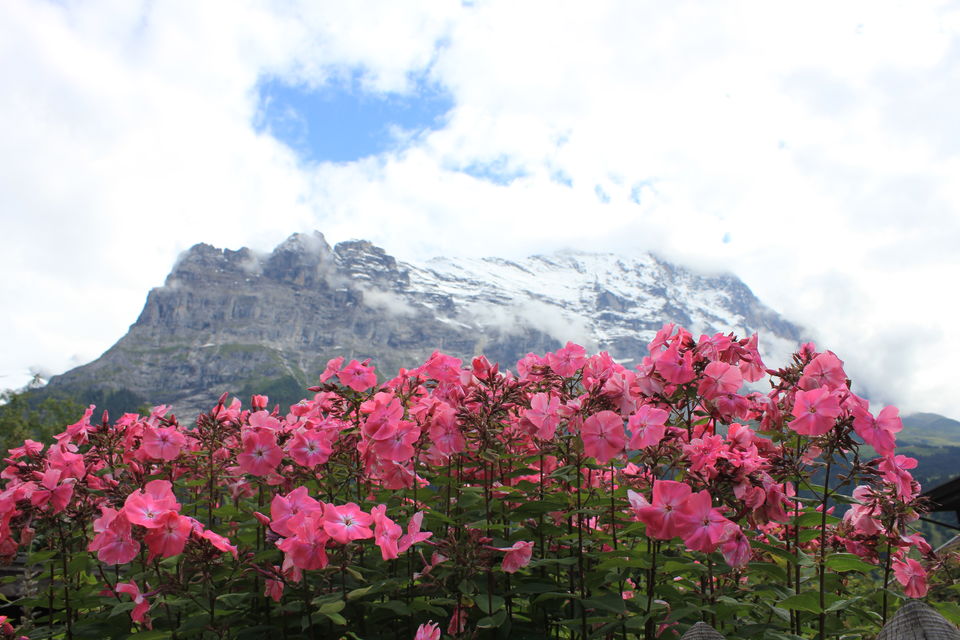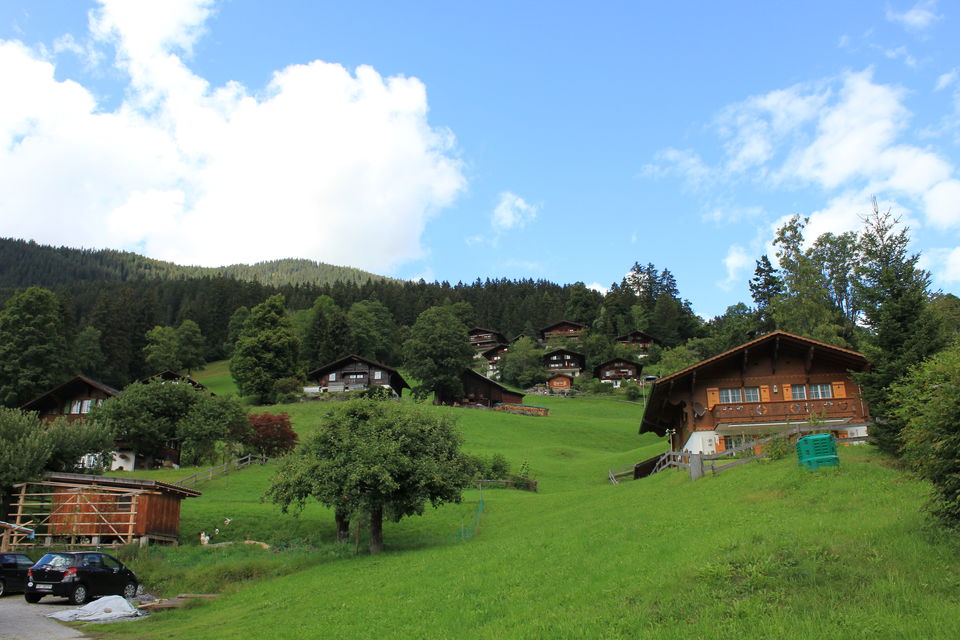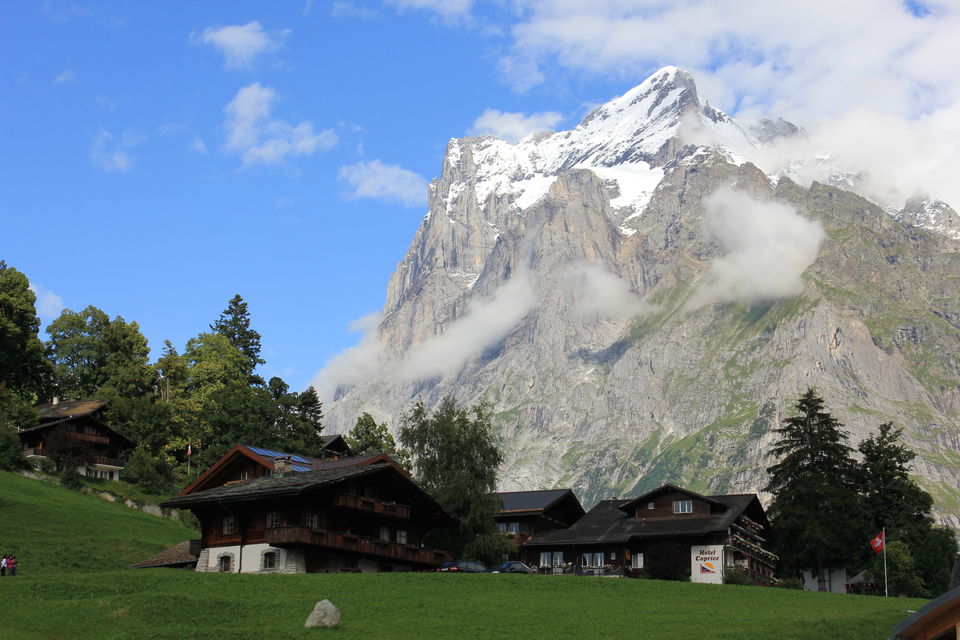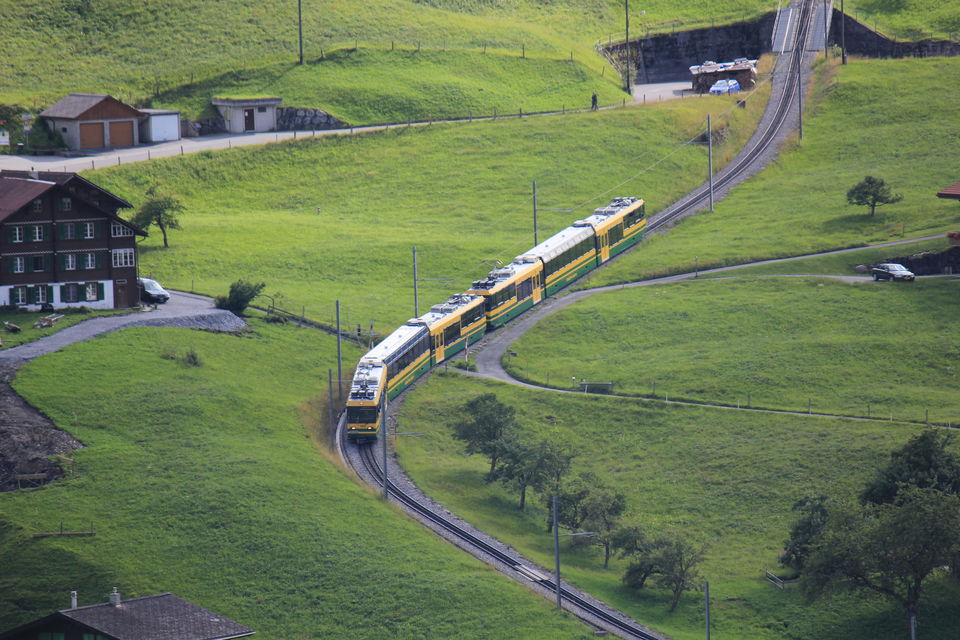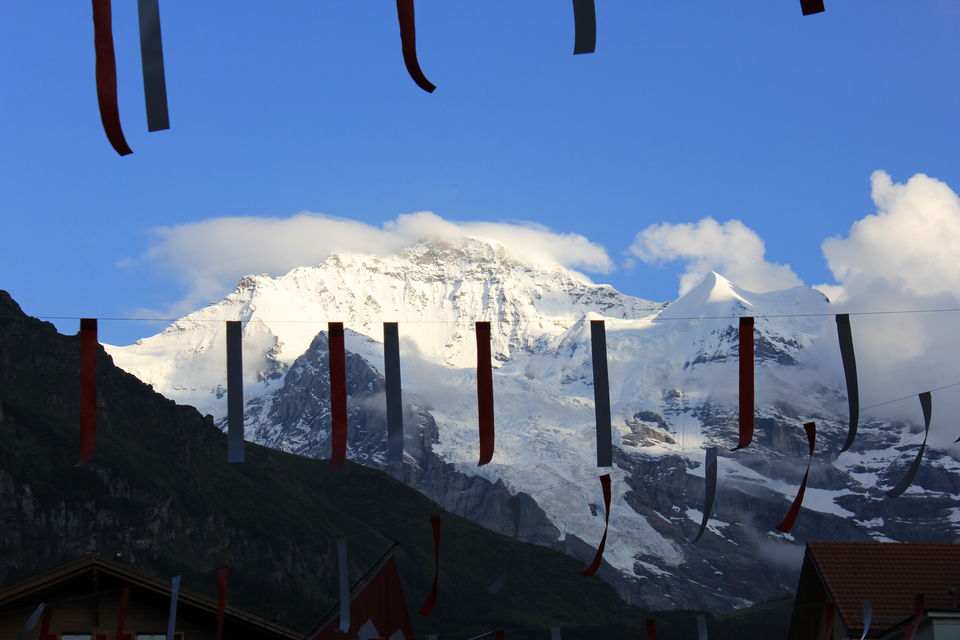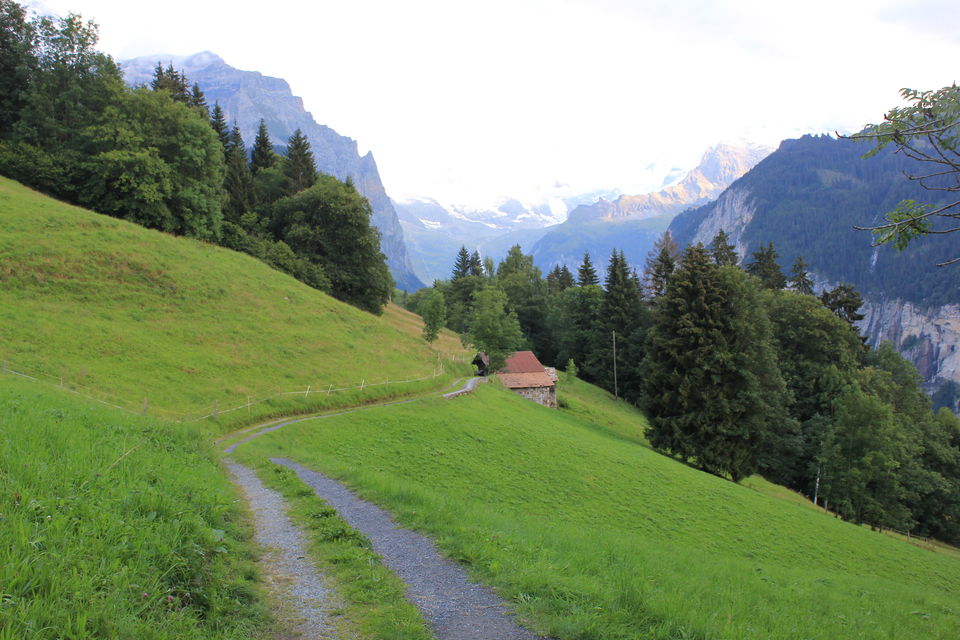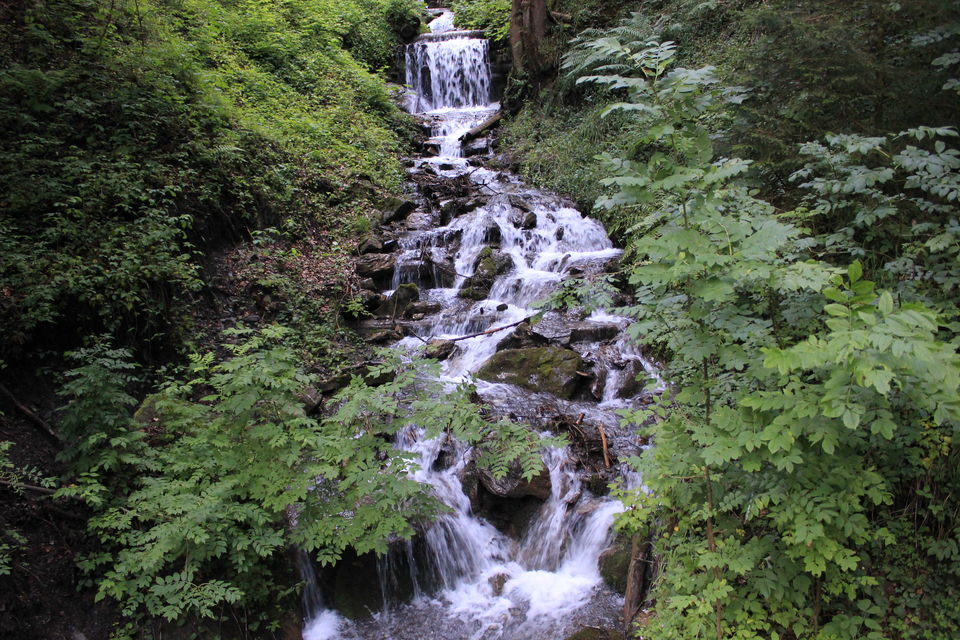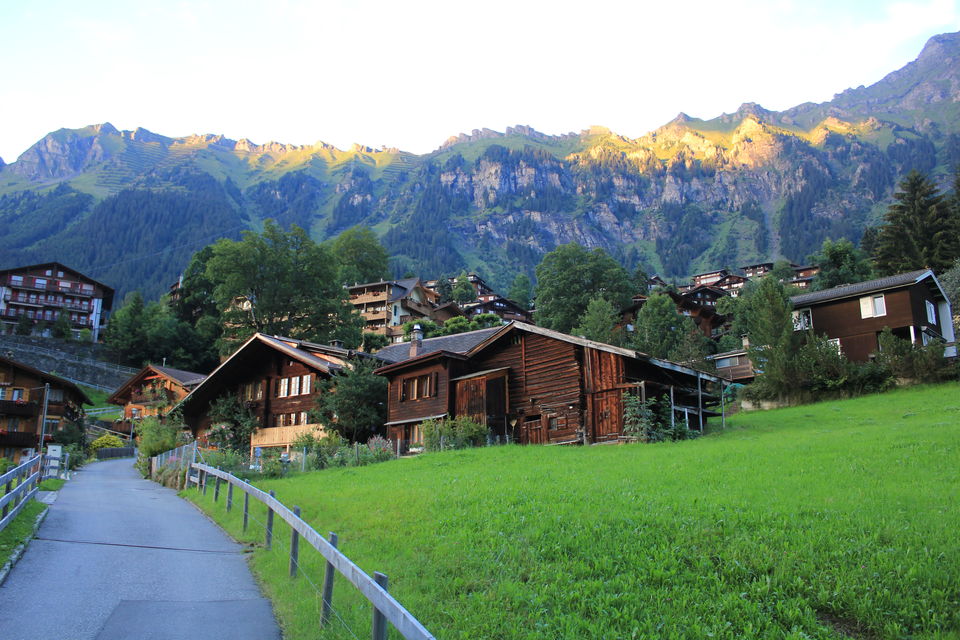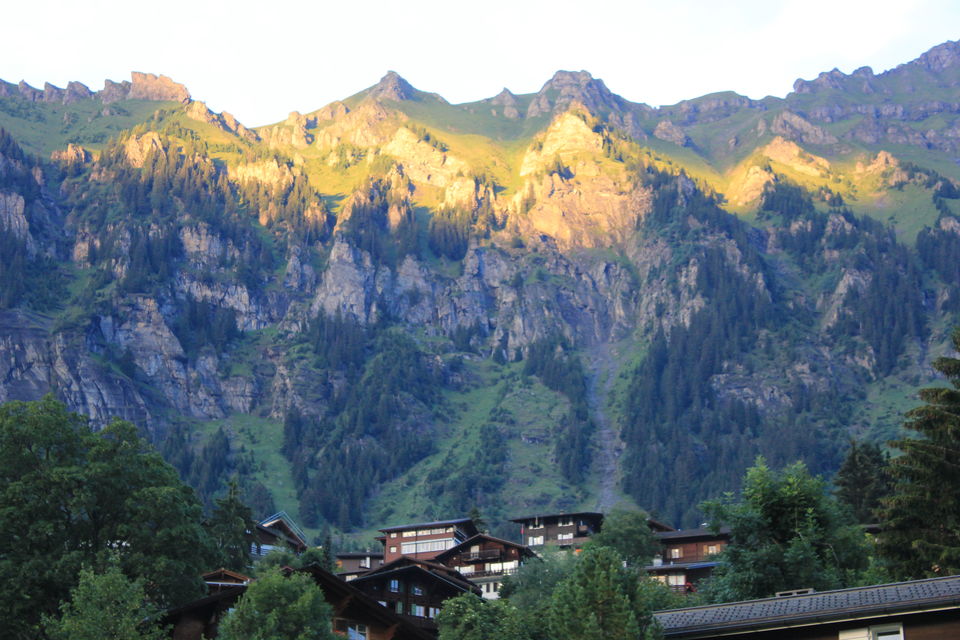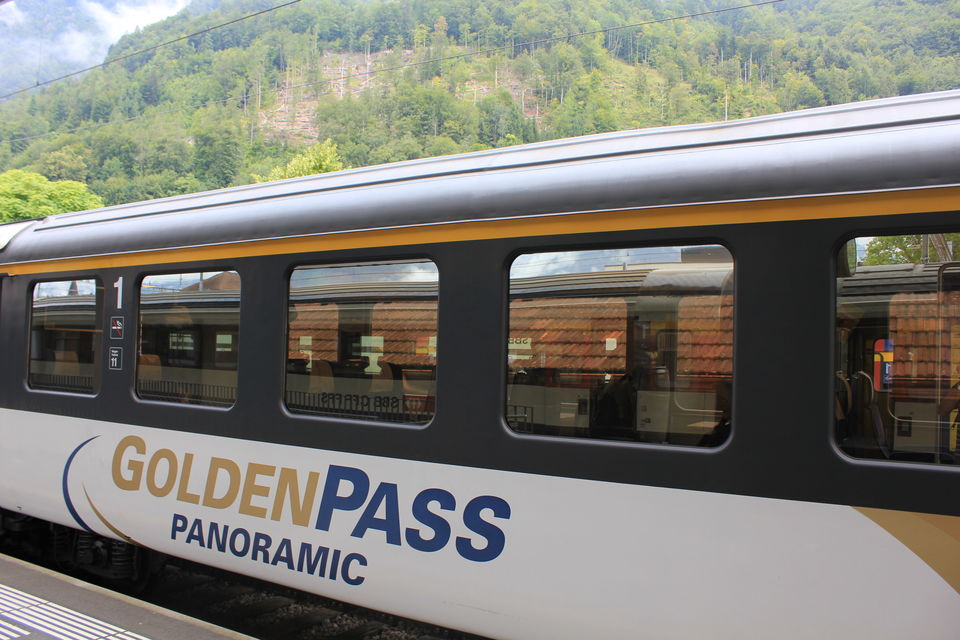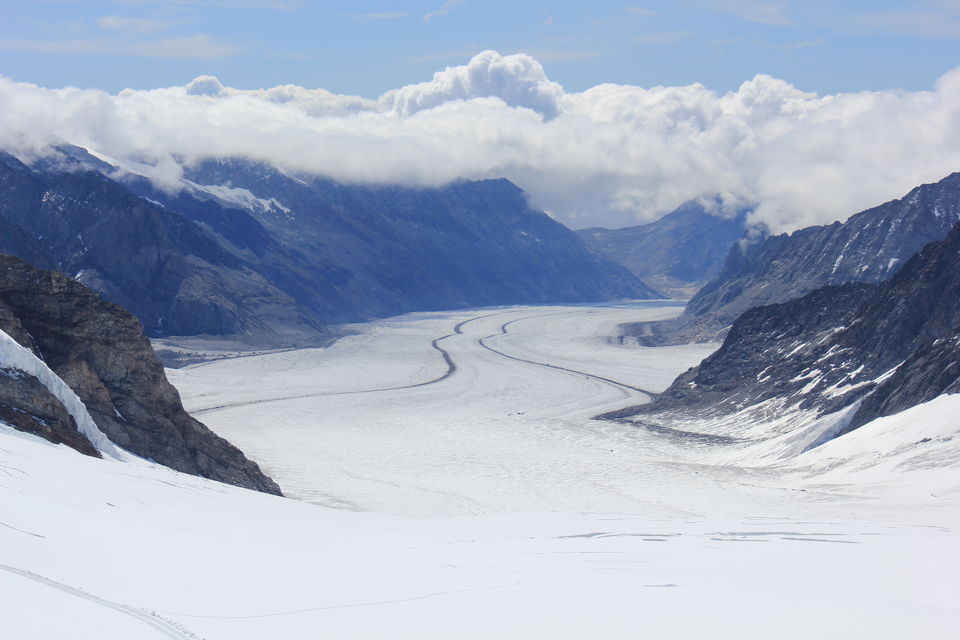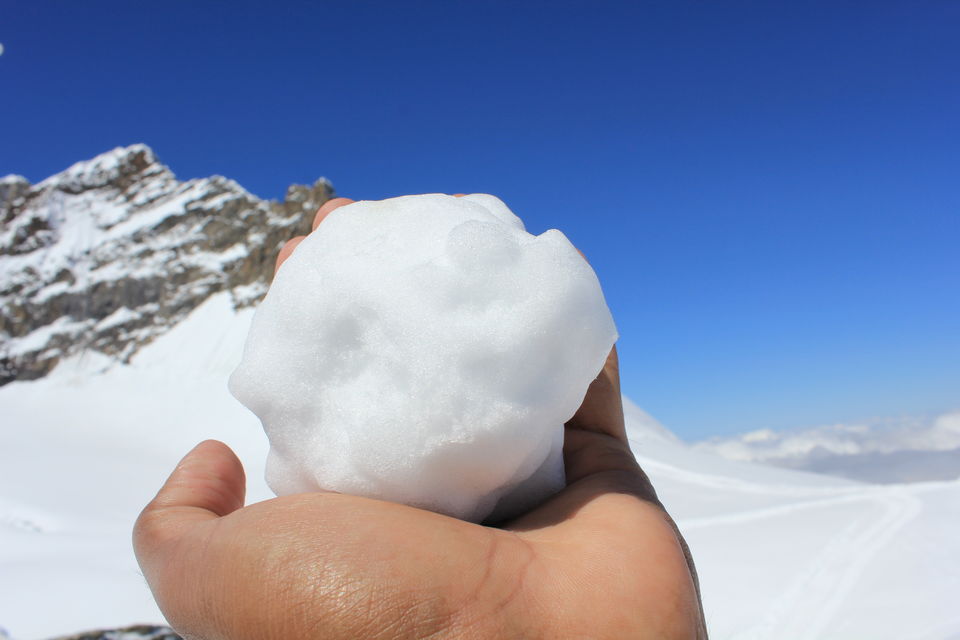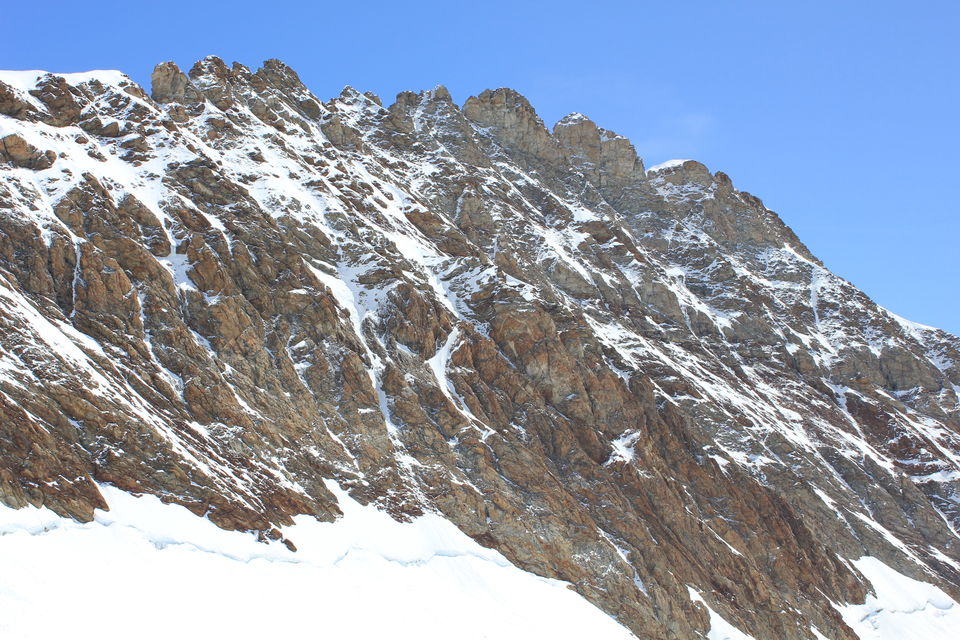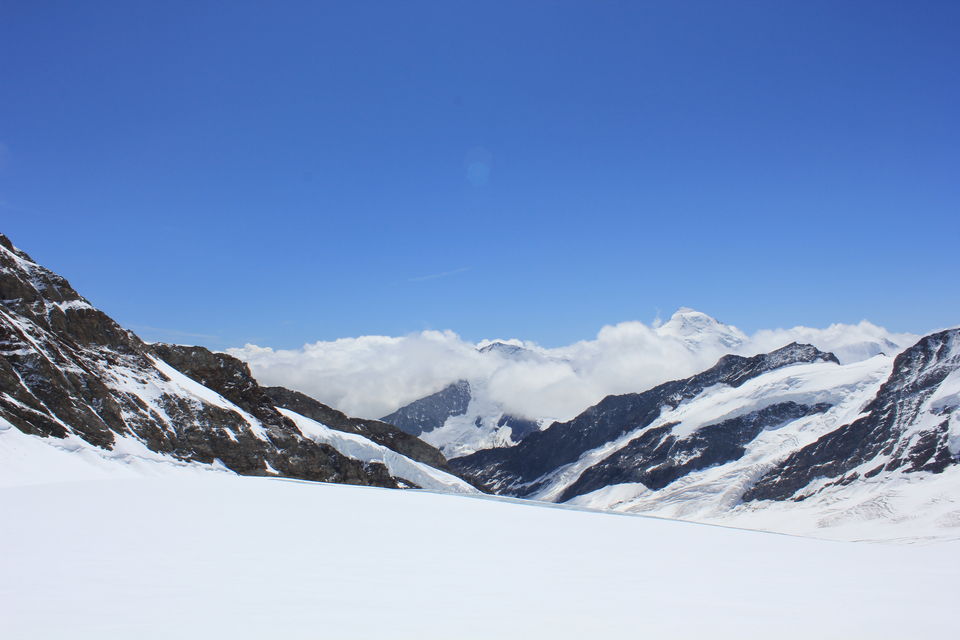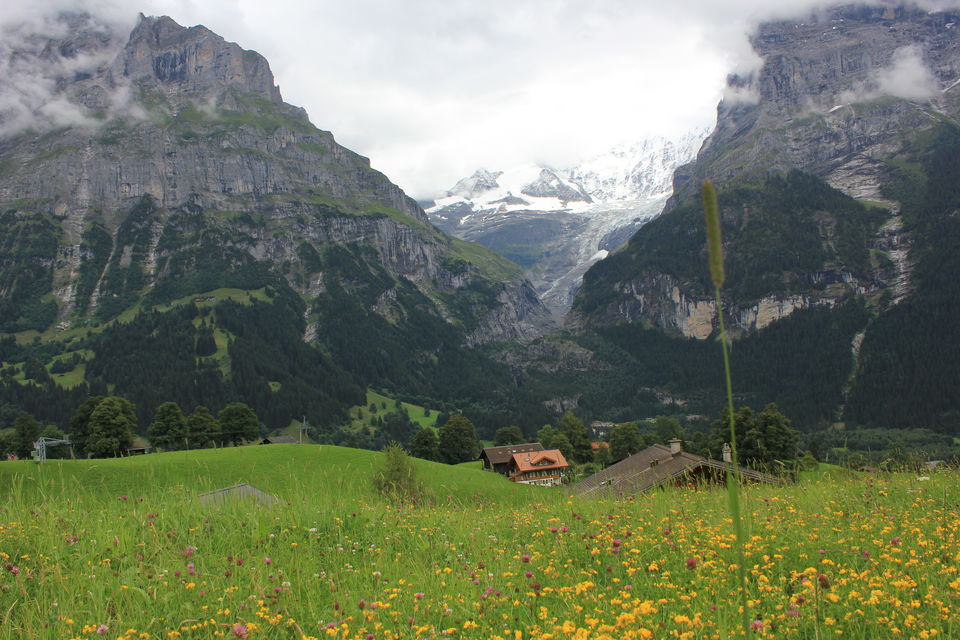 Bernese Oberland
If you like nature a lot, then one place you can't afford to miss - The Bernese Oberland (BO). This is in the heart of Switzerland, the beauty of which is only to be experienced and not read or heard. Interlaken is a well known place to Indians now - thanks to Yash Johar and numerous movie directors. Literally the town sandwiched between Lake Brienz and Lake Thun is a shopper's dream destination, with a flavour of Swiss cityscape on the backdrop of Alpine lake and scenic hills. But if you prefer the snow mountains, then BO has the right charms ready for the explorer - Mürren, Wengen, Grindelwald and off course the crown - Jungfraujoch!
My journey started from Konstanz, a small town in Germany, but one can take the scenic Golden pass line from Luzern to Interlaken OST station for a more beautiful commute. While I wanted to visit Bern, I came via the other side of the route via Zürich. My plans were to stay up in the mountain at a place named Wengen for two nights. Accordingly, I arrived at Interlaken to book my mountain train tickets for Mt. Schilthorn. This mountain is famous for the shoot of James Bond movie, but more interesting is, it gives a charming 360 degree view of the peaks in BO! A train takes all the passengers from Interlaken to Lauterbrunnen. From there, one has to take a cable-car to go atop the ridge. The aerial view of the Lauterbrunnen valley was stunning. Up at the endpoint starts another mountain train, which now travels to a small village called Mürren. The journey is immensely beautiful, no matter what the weather is. If you're lucky not to be hidden in clouds, you can see Wengen on the other side of the ridge and gigantic stretch of Alps that consists of Eiger-Monsch-Jungfrau-Breithorn and many anonymous peaks.
Mürren, Schilthorn and Wengen
Mürren is a cute Swiss village through which one has to walk to the Schilthorn cable car station. I saw a supermarket (coop), a school, a church and a few chalets around, with many flowers bloomed all around. Unfortunately due to bad weather, Mt. Schilthorn viewpoint was under cloud cover, that didn't went off in time. However, I went to the restaurant for a lunch and finally came back to Mürren. From there, I took another gondola that now took me down to Strechelberg, which is the end point of Lauterbrunnen valley. The valley is blessed with many waterfalls and greenery with a flowing river named Weiße Lütscheine. I went for a trip to Trummelbach waterfalls. These waterfalls, made out of molten glacier of Mt. Jungfrau, had made many curvings inside, that can be seen after going a bit up with a lift. After seeing this attraction, I took a bus to come back to the Lauterbrunnen station. From there, I finally took another mountain train Wengeneralp Bahn that brought me up through the other ridge to Wengen. The journey is majestic, while now I could see the whole Lauterbrunnen valley at my footstep. I went to my chalet, unpacked my backpack and went on an afternoon troll in the village. From there, Mt. Jungfrau was neatly visible. Wengen also offers another view point up in the mountain called Männlichen. After having a great day mixed with success and failures, I slept like a log inside the comfortable blanket. The room was around 80 Euros/night but I think that's worth it. I didn't wanted to dump myself on a dorm after a days exhaustion.
Jungfraujoch & Grindelwald
The next morning was charming, while the clouds started to clear from the valley. After getting advise of the weather forecast from a few localites, I decided to visit Jungfraujoch before lunch, so I bought tickets for Wengen-Jungfraujoch-Grindelwald-Wengen round trip. The ride throughout that day was stunning. I made a small excursion at an intermediate station named Kleine Scheidegg. Also looking at Eigergletscher at one of the station was thrilling. Finally, Jungfraujoch was something that paid off every little endeavour spent. The longest glacier in Alps (Aletsch glacier) was visible, that was covered from up by clouds and sidewise by Alps to create a heavenly moment to cherish. Though it was summer, I saw thick coat of snow and ice - it never melts up there, so the Swiss have made an Ice palace where a few sculptures of bear, hawk, seals were craved. After experiencing all of these, I went atop an observatory (named Sphinx), from the deck of which the panorama is worth enjoying. The observatory is usually closed for public. I already decided that I'll be hiking towards the Mönschjochhütte. Joch means the V shape between two mountains and hütte is hut, so Jungfraujoch means the V shape between Mt. Mönsch and Mt. Jungfrau, while Mönschjoch means V between Mt. Eiger and Mt. Mönsch. It was a steady one and half hour long snowhike to the hut which was pretty nice to enjoy. A word of caution that an antiglare sunglass is a must while the snow reflects the sunlight way too much to make you blind (I forgot to take mine, which resulted me to buy one up in the kiosk). The food and water were overpriced in the hut while the only mode of transportation there is a helicopter.
After returning back to Jungfraujoch summit station, I took train to go down to the other side of the ridge, named Grindelwald. Initially I had plans to visit Bachalpsee up in the mountain but weather was not good, so I had to drop the plan. Rest of the time, I hiked in the hills above, which is called Obergrindelwald. Mt. Wetterhorn and Mt. Schreckhorn were nicely visible, and sooner Mt. Eiger also came in visibility. This was quite nice place for hiking on a sunny summer day, which is usually rare in BO. I saw a few stunning views, bloomed flowers, playing kids, apple trees etc in that time. Finally, I took the train to come back to Wengen via the Lauterbrunnen valley. This time the valley looked more charming than the previous day. I went on an afternoon troll in the woods around (called Wengeneralp) which was very pleasant. After viewing the sunset and change of colour on the snowpeak of Mt. Jungfrau, I went back to dine at Wengen and finally fell asleep in my chalet.
The very next morning I packed my bags and bed good Bye to BO. My connecting train was waiting to commute to another destination in Valais Alps that I'll describe shortly. That's another destination which is the gem of places in Alps. But, BO has inscribed permanent mark in memory with many beautiful offerings which is hard to beat. I wish Mt. Schilthorn trip would be more enjoyable or Lake Bachalpsee could be reachable - nevertheless what I experienced were worth the time and money. I know of people, who stay there for weeks to see BO, while massive weather transformation happen everyday. I later realized that I should have put one more day there, while 2 nights in BO is not so fulfilling. If you're planning for a hike, then stay either at Wengen or Grindelwald and not at Interlaken. The Bachsee to Schnyige Platte hike by the foot of Faulhorn is immensely beautiful that I even intend to do if I happen to travel again to BO. The mountain trains are the most expensive ones there, but the views are worth to spend for. Happy dreaming and executing them. :-)