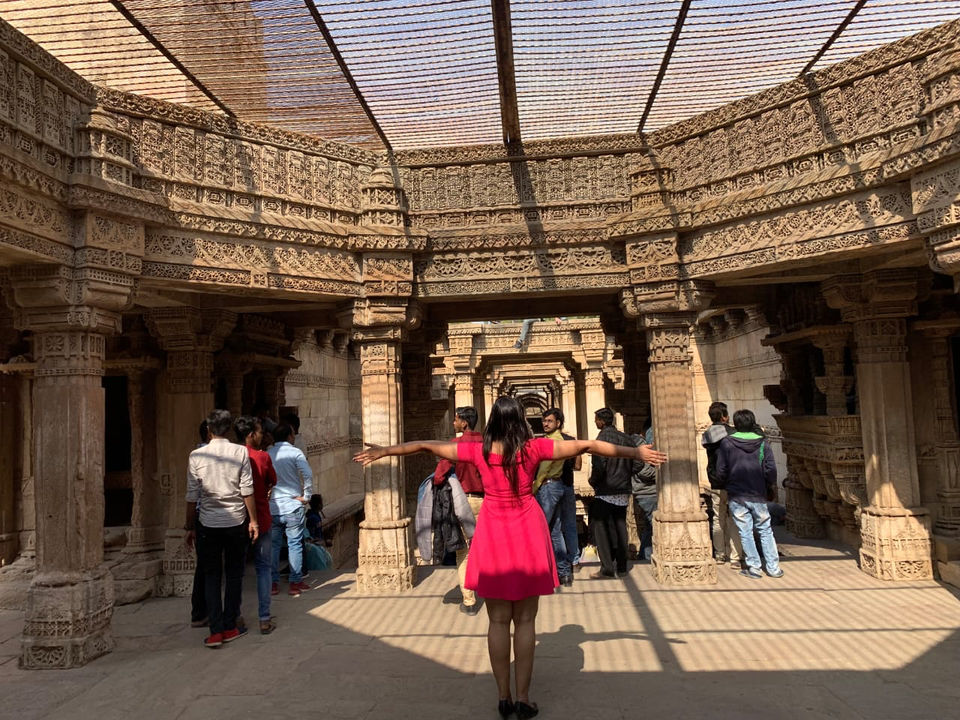 I happen to be a big fan of architecture whether it is Hindu, Islamic, Mughal, European or Portuguese. I feel an urge to explore the local monuments and buildings every time i go some place new.
A friend, my husband and i were traveling to Ahmedabad to attend a function and we decided to visit the famous place nearby so I suggested Adalaj stepwell. This place is a famous tourist spot. Indian and foreigners both enjoy the architectural work of this place. Adalaj stepwell is near Gandhinagar. This complete building is made up of stone and is an impeccable example of Hindu and Islamic Architecture. The stepwell is 5 storied octagonal buiding. The work of this well was started by a Hindu Raja but after he was killed by Islamic King the work was completed in Islamic style.
Stepwells are basically found in arid regions like Gujarat and Rajasthan. The purpose of these stepwells was to store and provide water for the locals. The stepwell is also known as 'vaav' or 'bawdi' in local language.
Our country is full of such beautiful and historical monuments which have so many stories about them. I thought my husband and friend will get bored but they actually were amused by the beauty of this stepwell. So much work on a well which just stores water shows the real love of Indians toward architecture and perfection. One must check out this place and also it is picturesque. To all the selfie lovers, this place is a beauty.
The place is open all days and has a minimal ticket charge of rs 25 only. Ek din toh gujaro Gujarat mein.
Kudos to government for keeping this place in a good condition.
All the pics shared here are personal and use of any of these pics without my permission/ knowledge will not be taken lightly????????