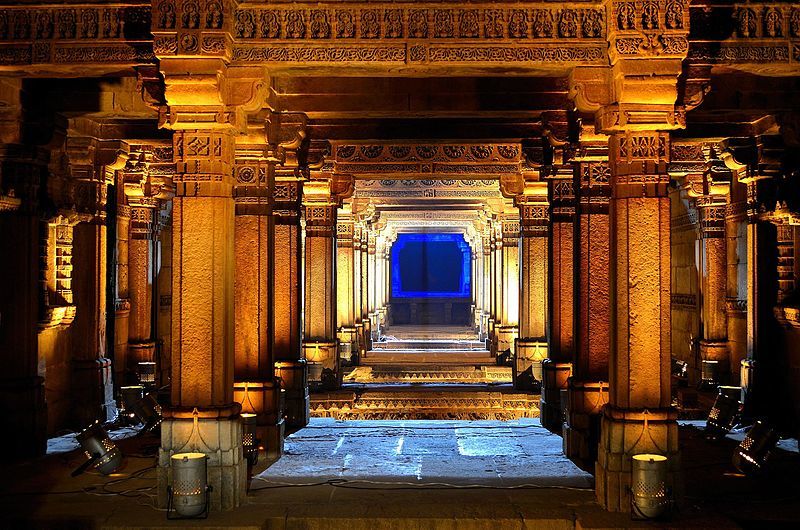 India is known for its royal history and ancient architecture. Among the many spectacular monuments worth a visit are the century old stepwells, primarily located in the states of Rajasthan, Gujarat and Delhi. Here's a look at the most beautiful stepwells in the country:
Known as the most visually spectacular stepwells in India, Chand Baori is located in the village of Abhaneri about 90 kilometers from Jaipur. The 13 stories deep stepwell has 3500 steps and was built between 800 and 900 AD.
A UNESCO World Heritage Site, Rana ki Vav is situated in Patan, Gujarat. The stepwell is famous for its unique multi-storeyed pavilions and was built around 1050 AD.
A magnificent Stepwell in Hampi, Pushkarani is famous for its Chalukya architecture and is listed in the UNESCO world's heritage sites. In this stepwell, water is filled by channel similar to the Roman architecture, which makes it different from other stepwells in India.
Loocated in the Sun Temple in Modhera, the stepwell is devoted to Lord Surya. It was built on the bank of the river Pushpavati in 1026 AD by King Bhimdev.
The Agrasen Ki Baoli, which consists of 103 small steps. is located in Delhi. The 60-meter long and 15-meter wide stepwell made up of red Stone and is now infamous for haunted activities.
Adalaj ni Vav is another spectacular stepwell which is a blend of Islamic architecture and Hindu carvings. The five-storey stepwell was built in 1499 by Queen Rudabai, wife of the Vaghela chief, Veersinh.
Toorji Ka Jhalra was built in 1740s by Maharaja Abhay Singh's queen. This was in continuation with an age old tradition as per which royal women would build public water works. The stepwell, which was full of debris for decades, was restored recently.
Think we missed out on something? Tell us about it in the comments below. Or write about it here on Tripoto and earn Tripoto Credits!
Watch travel stories come to life with Tripoto on Youtube!