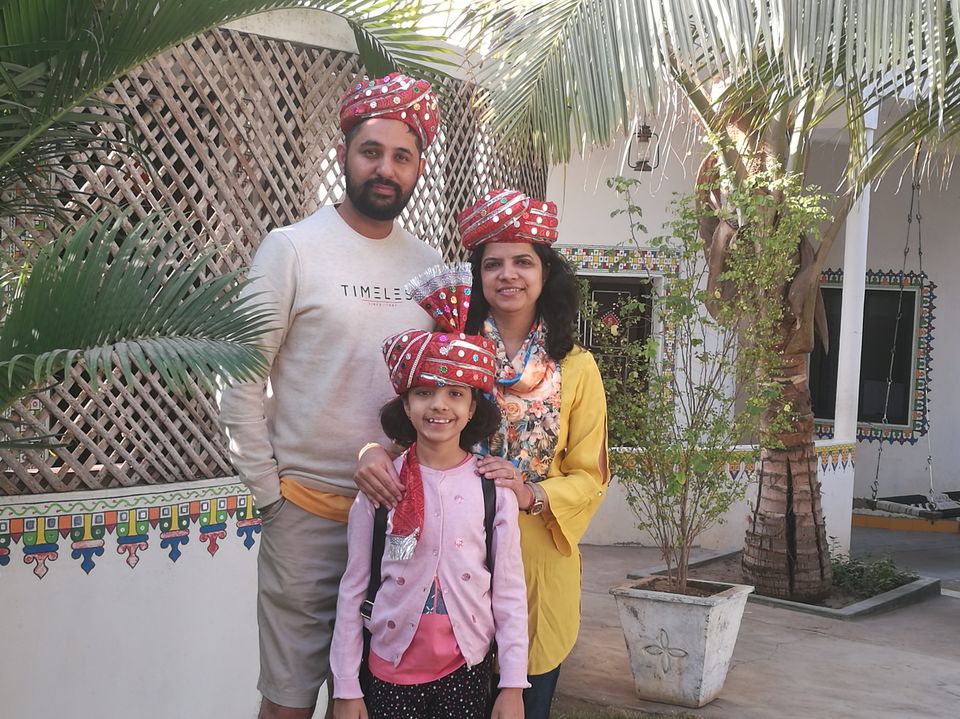 My experience of travelling to rustic gujarat in Dec 2017. I went to Bhuj in gujarat and stayed at JP Resort in Nakhatrana which was 30 Kms from Bhuj city. In Bhuj i went to a village called Nirona, which was a village of artisans. There we went to Home shop for Copper Bells. There we saw an old man who was an expert in making copper bells. He made a bell using a hammer and no soldering material. We bought a few copper key chain and a copper bell. Then we went to a Rogan Art workshop. There we saw a man who was designing flower patterns on a cotton cloth with an iron stick using caster oil and earthern colours.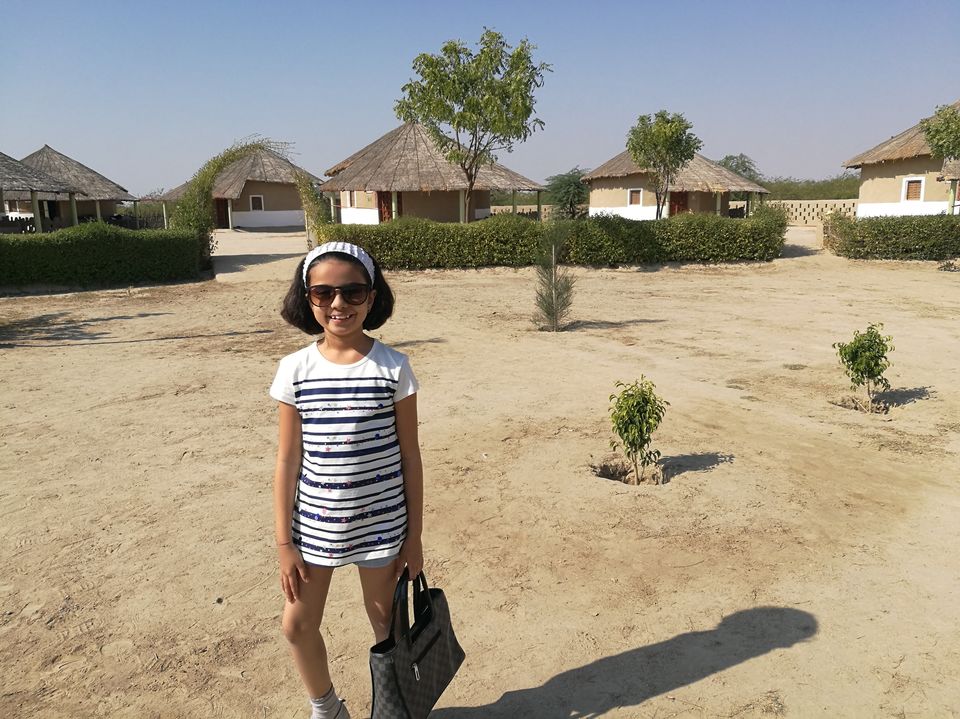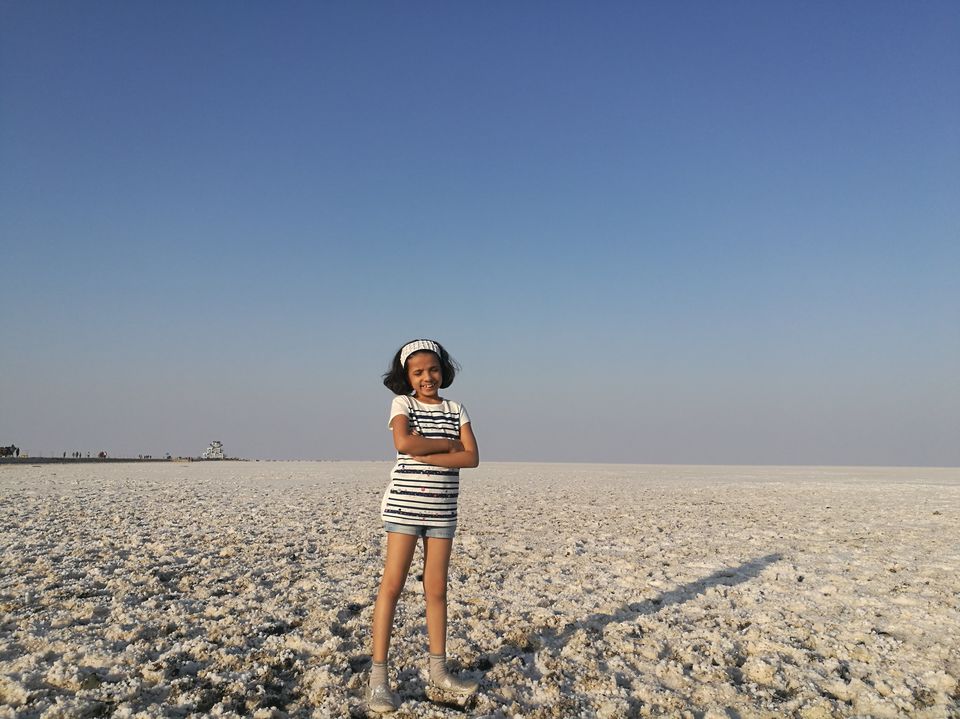 After that we went to the white desert called rann of Kutch. It is a shallow wetland which submerges in water during the raining season and becomes dry during the other seasons. I saw a huge stretch of white sand and took a ride on a horse cart. after that we headed back to the hotel.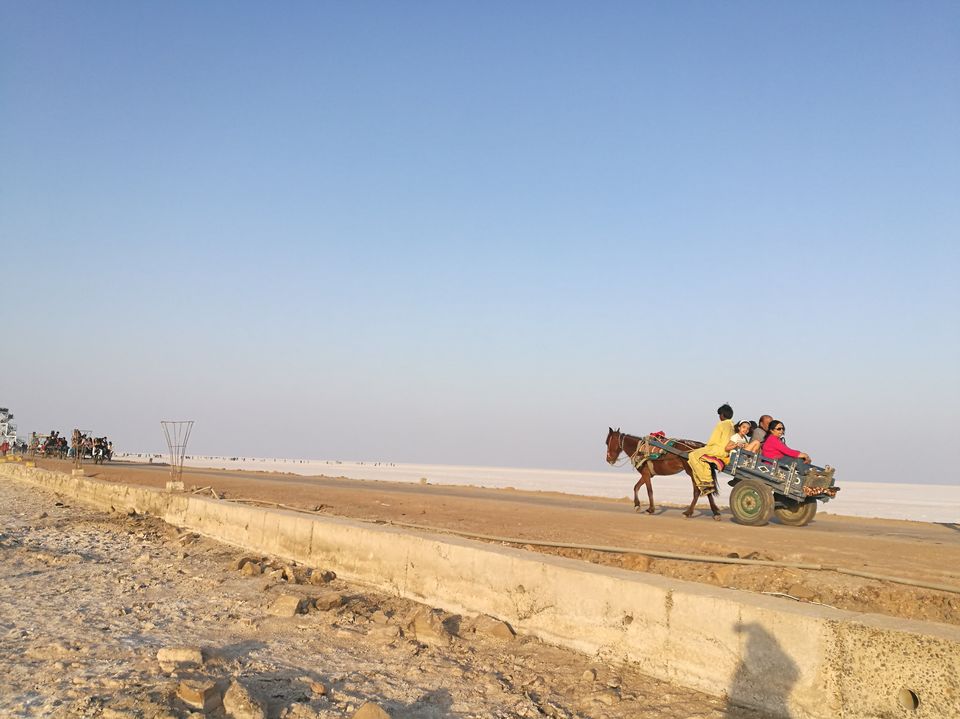 The next day we went to Vijay vilas palace on the mandvi beach. Vijay Vilas palace was the summer retreat of king vijay Raj Ji. when we entered the palace we saw a huge stuffed lion in a glass enclosure. When we moved further we saw a big dinning table and a royal sofa into 2 of the rooms of the palace. Then we went to the roof top, we saw a spectacular view of the sea. We spent some time over there clicking pictures.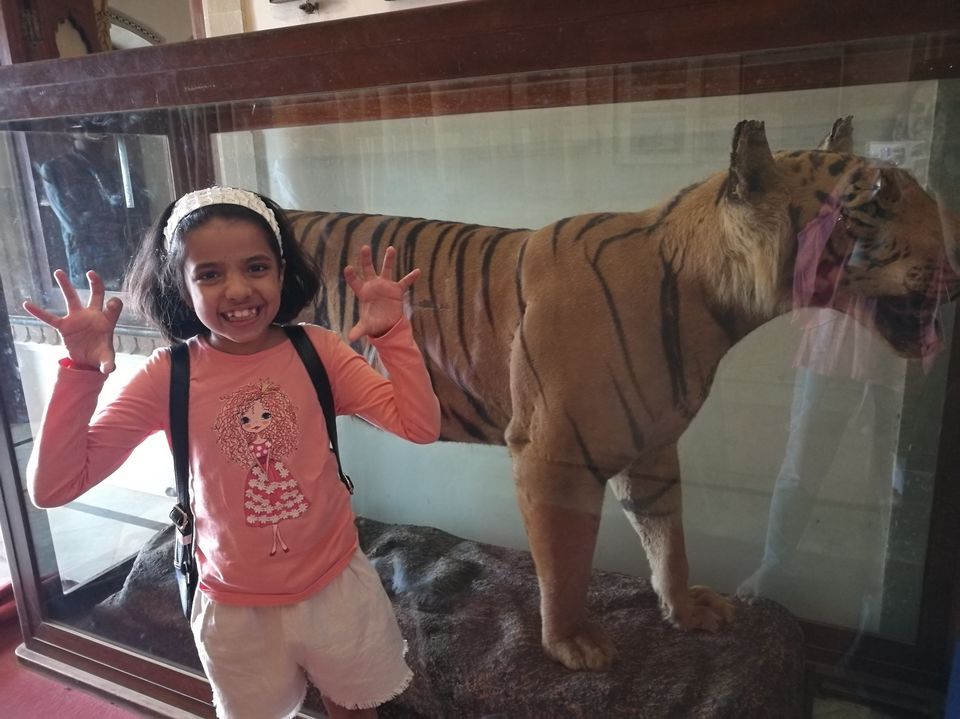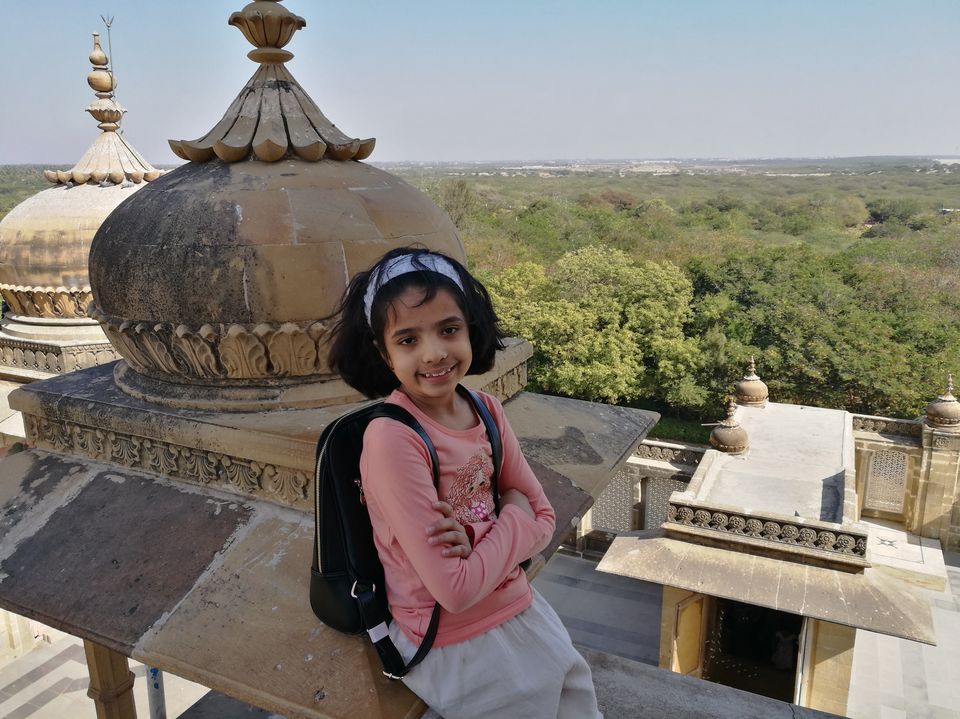 Then we went to the mandvi beach . We had lots of fun playing in the beach and waited for the sunset. I also saw Crane and Seagulls eating fishes from the Arabian sea. When the sun was setting, it was like a red ball being swallowed by the sea. Then we went to the hotel back.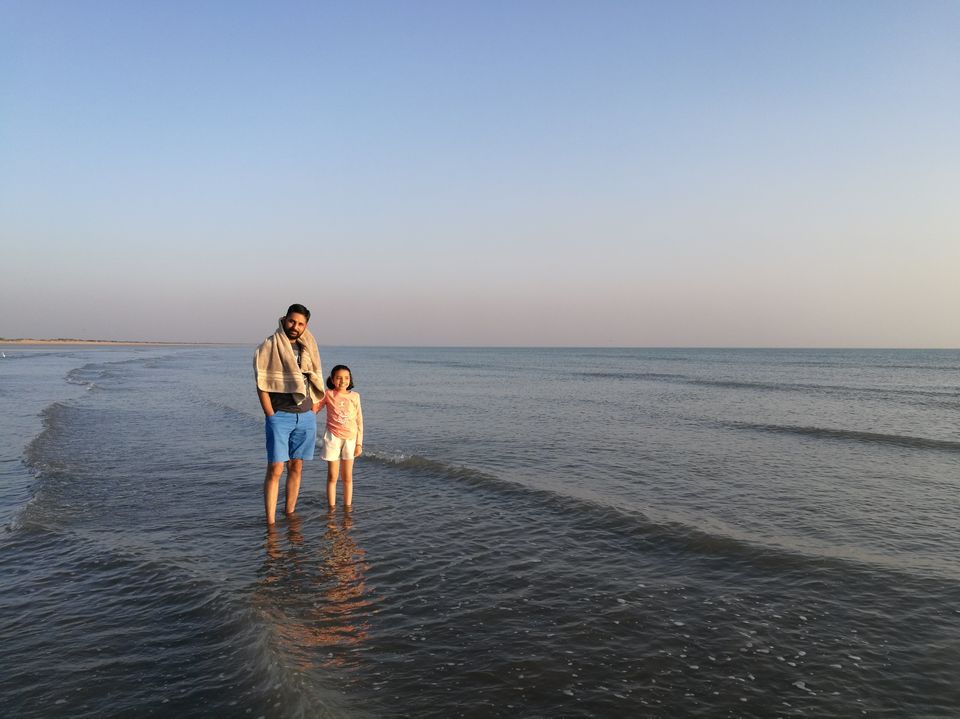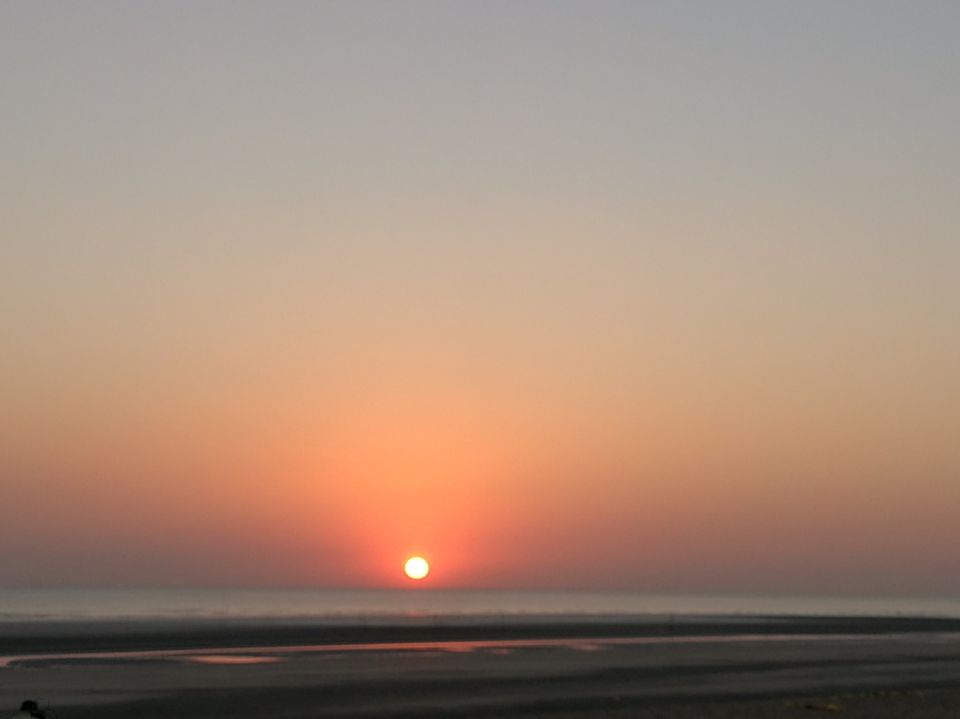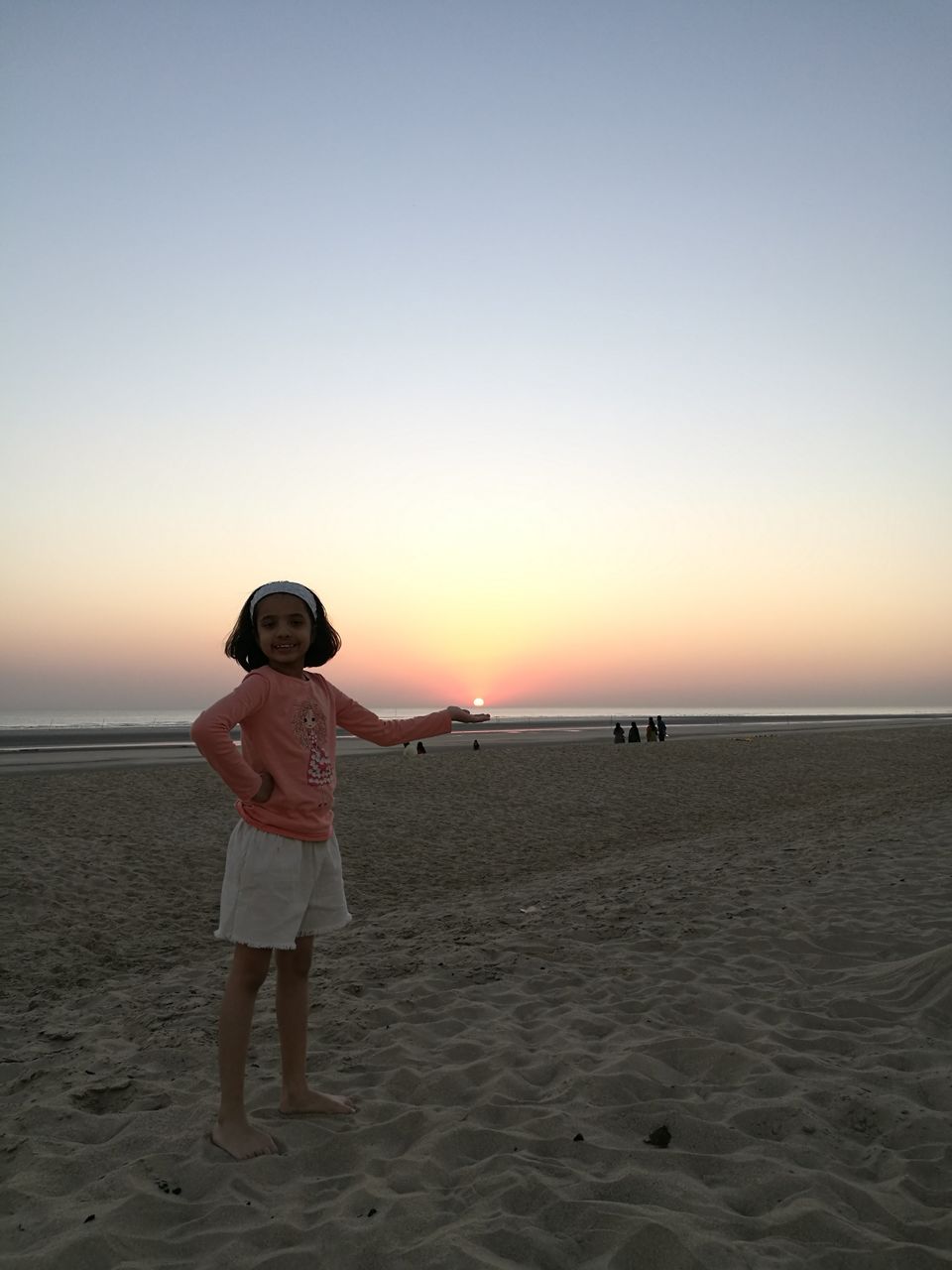 The next day we went to Ramnik Bhai workshop in Bhuj. There we saw antiques like lamps , royal doors etc. Ramnik bhai is an atrist who repairs antiques. Then we went to prag mahal, there we saw an old goat cart. After that we went to the top of the palace and saw the remarkable city view.
Our next destination was aina Mahal, also known as palace of mirrors. There we saw collection of weapons and guns & coins more than 100 years old. We also saw a room in the palace where the king used to listen to music, after that we started our journey back to Ahmedabad. This was my Entry to the new year 2018.