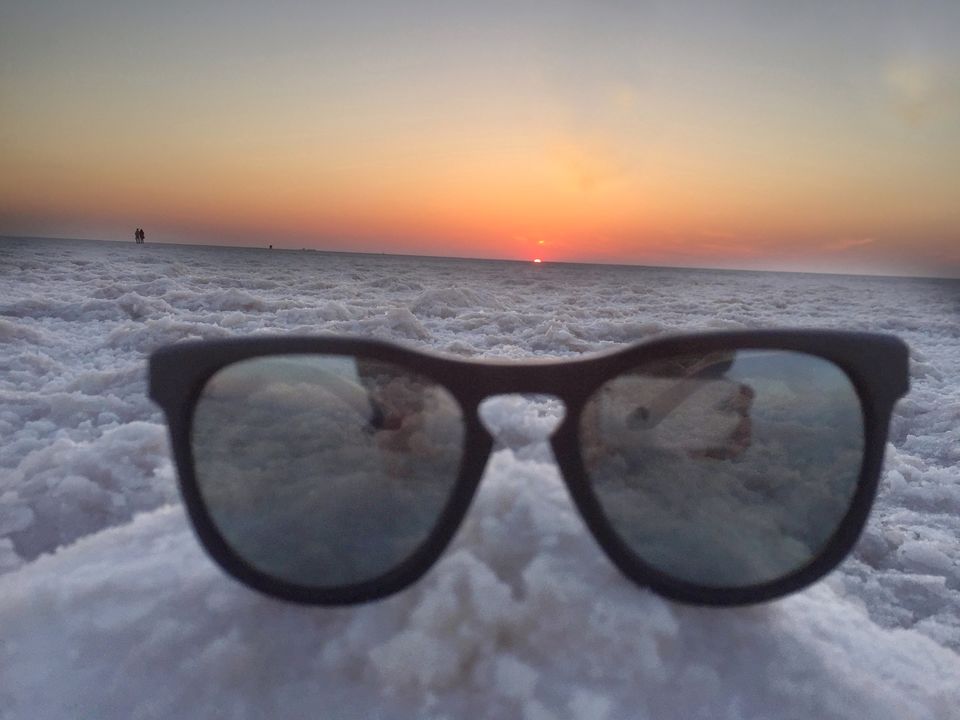 It was the first long weekend of the year 2017 and instead of making and breaking New Year Resolutions; we decided to check our bucket list with "Rann of Kutch" (the magical salt land) which left us spellbound with its eternal beauty.
We boarded the night flight from Delhi to Ahmedabad on 25th Jan 2017. We had booked ourselves with a car for next three days which was scheduled to pick us up at 04:00 am.
Since we had few hours in Ahmedabad, we decided to skip the most precious sleep and instead binge upon some yumminess of mayo filled in our sandwiches. It was a perfect combo a yummy mayo cheese sandwich, an Activa, a group of like minded people and midnight with the entire city to us, a perfect way to begin experience the Gujarat.
At 4:00am the cab has arrived- our ride for next 3 days. We had completed our journey from Ahmedabad to Bhuj in 5 hours at around 09:00 am in the morning. I would really appreciate such well-maintained roads which made the journey extremely smooth and comfortable.
After reaching Bhuj we proceeded to our Hotel – Ilark where the hotel staff was really kind to provide us early Check In since we haven't made any request for early Check while booking the hotel. We wanted to start the exploration as soon as possible so we just got ready as quick as we could and began with the landmarks of city.
1) Prag Mahal & Aina Mahal– It's a a 19th-century palace located next to the Aina Mahal Aina Mahal and is named after is named after Rao Pragmalji II. The place has been highly affected by the 2001 earthquake although once can still see mirrored ceiling, ivory gates, decorated walls, stain glass paintings from those time which till speaks about the richness of the culture.
2) Big Ben Replication – It's 45 foot high tower with a clock, from where entire Bhuj city is visible and can definitely give you some beautiful pics to cherish from the trip.
3) Bhujodi Village - It is a major textile centre of Kutch and once can find shawls, mud work paintings, jutti's, and various other handicraft goods. Here you can meet weavers who are kind enough to let you see them work and explain the process. It was astonishing for us to know that a hand woven shawl may take 6 months to complete. It was an experience to learn about the kindness and talent of these weavers who had curated raw materials into absolute beauty. Girls it's a must visit place for some traditional as well as extremely vibrant & lively addition to your wardrobe.
Bhuj is an ideal springboard for visits to the surrounding villages which offers the Pandora of beautiful handcrafted articles. The local vegetable market in Bhuj would take you down the memory lanes of childhood and if you had not experienced it in childhood it will be an experience away from the Metro city stores to the freshness of garden.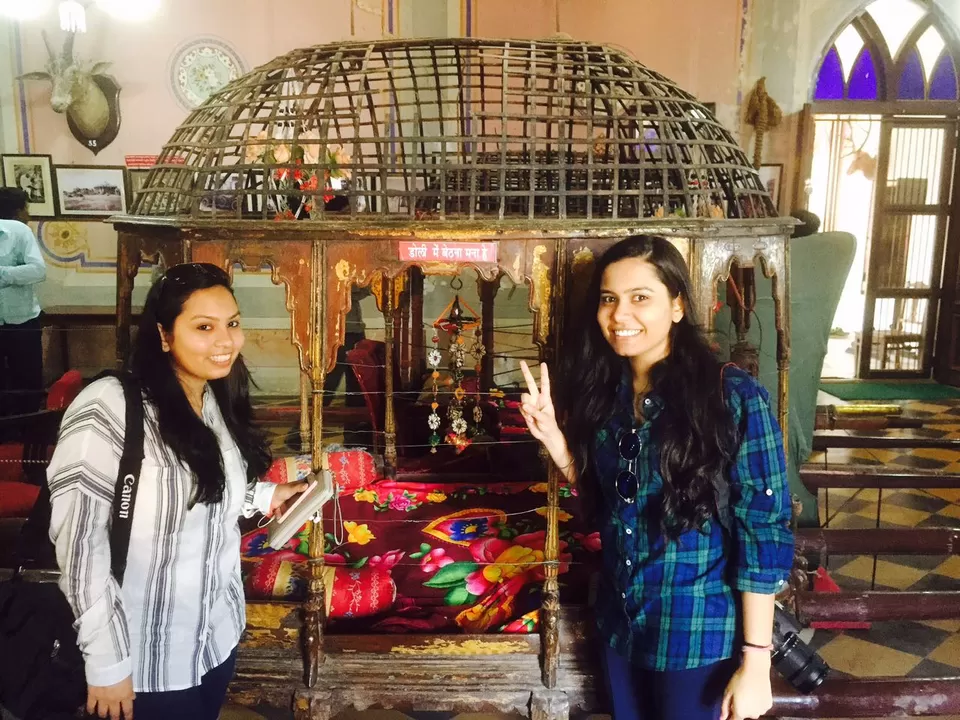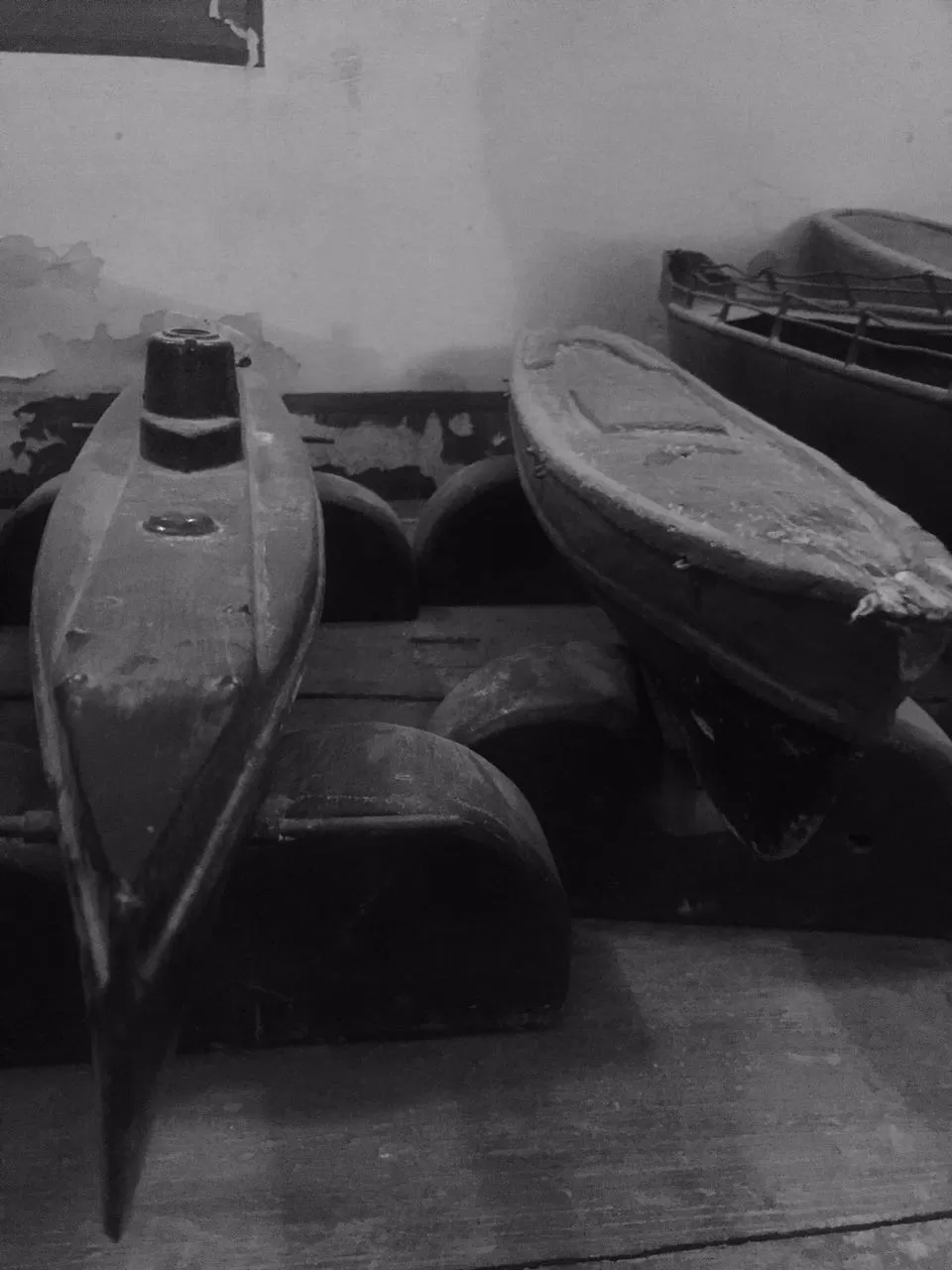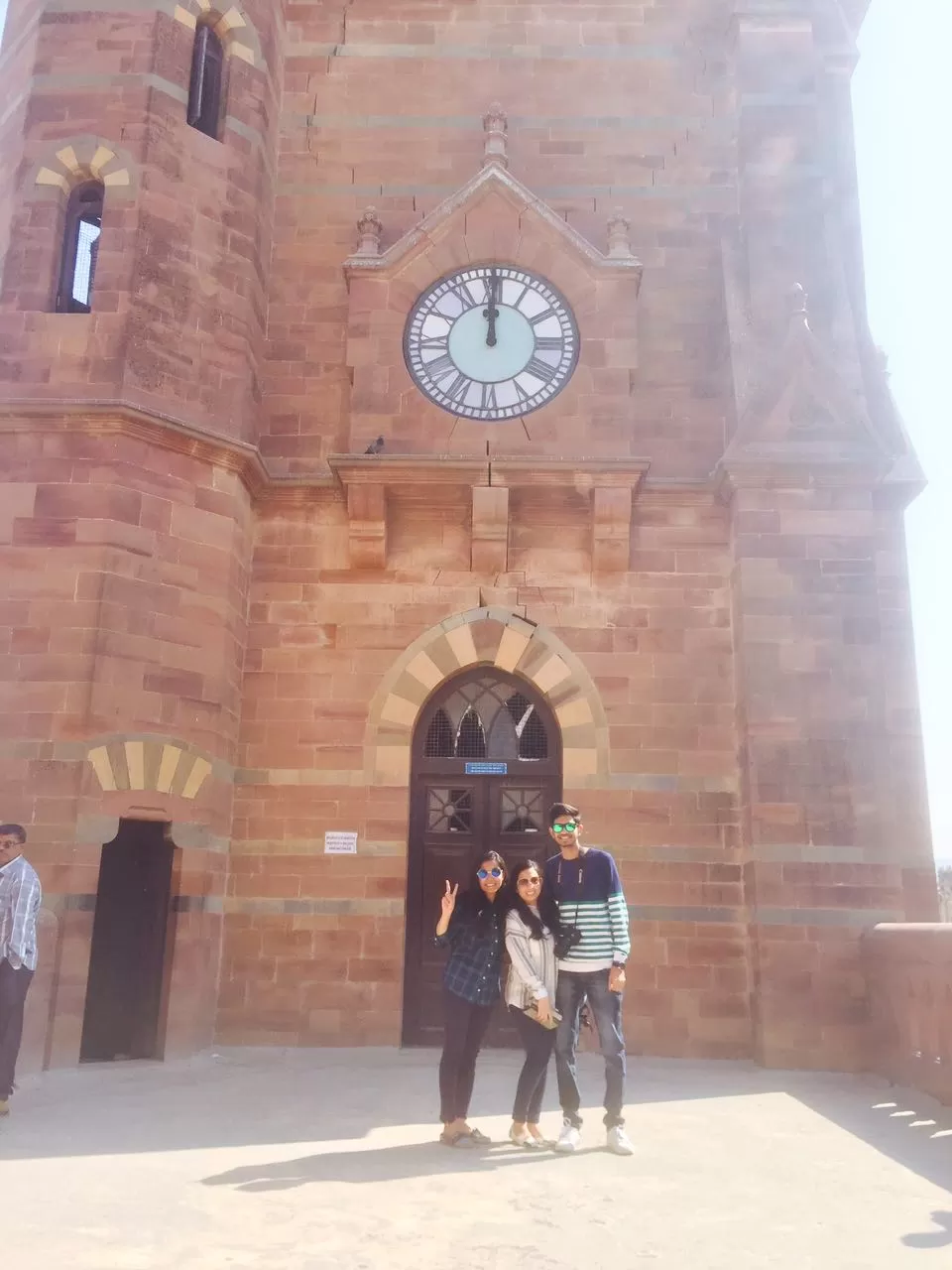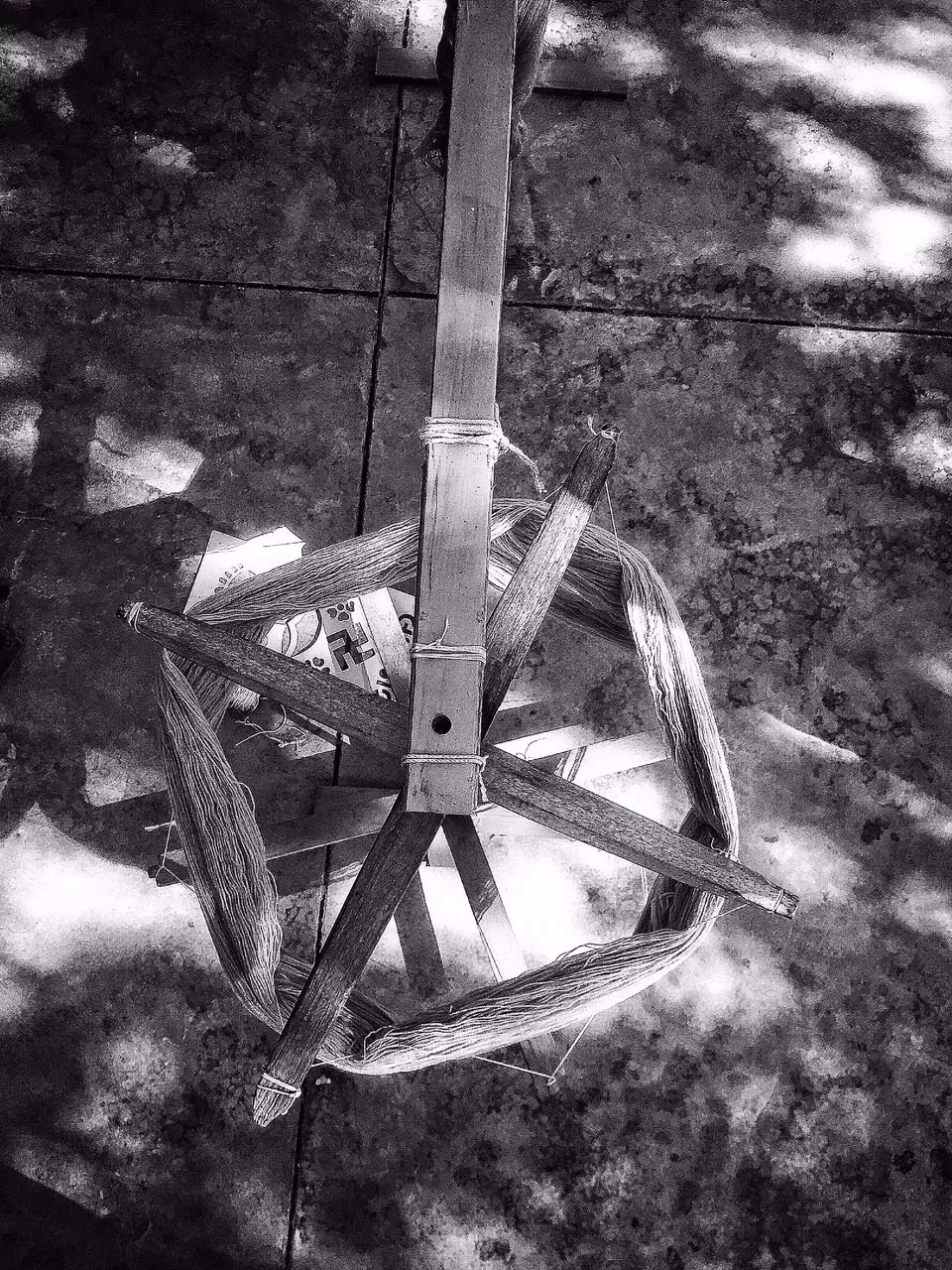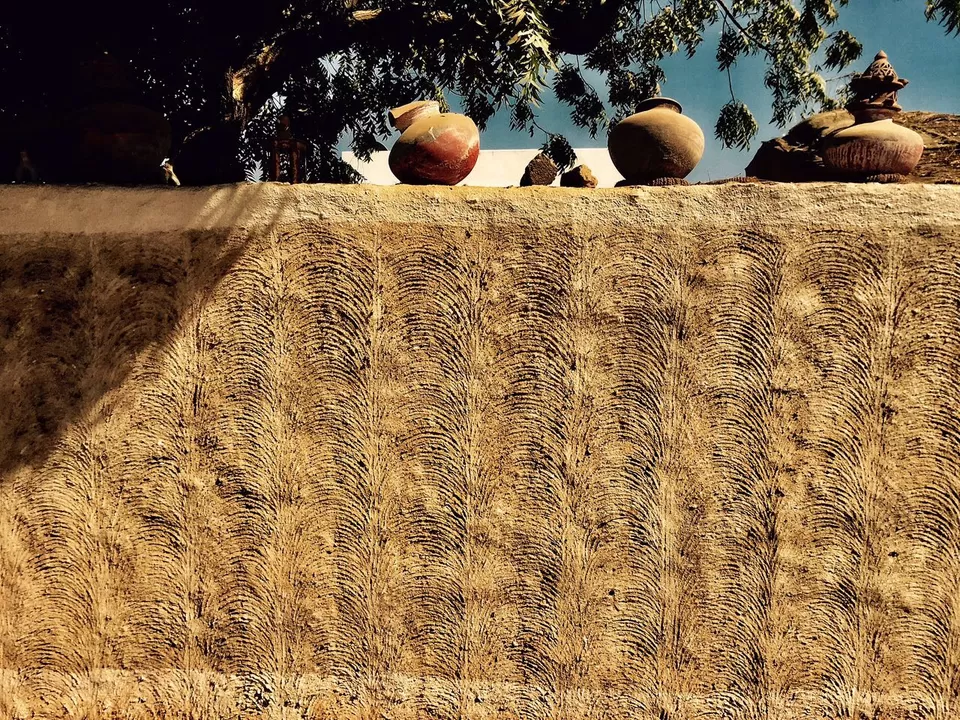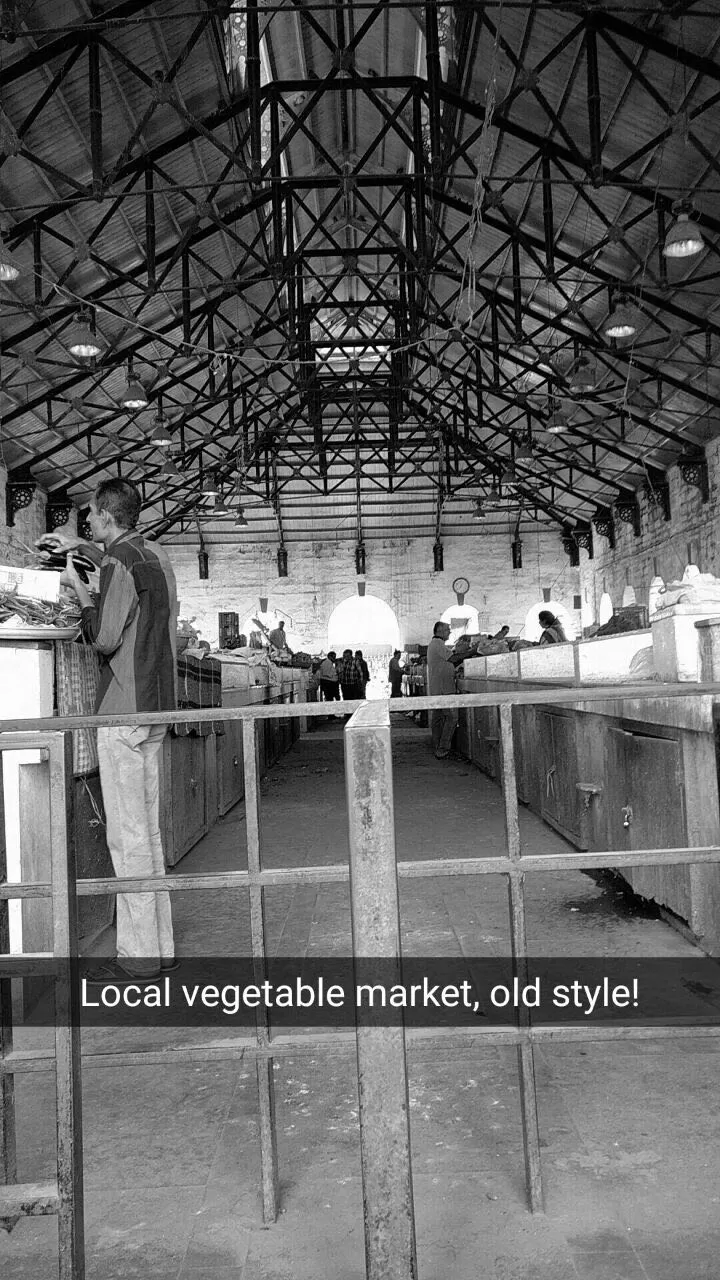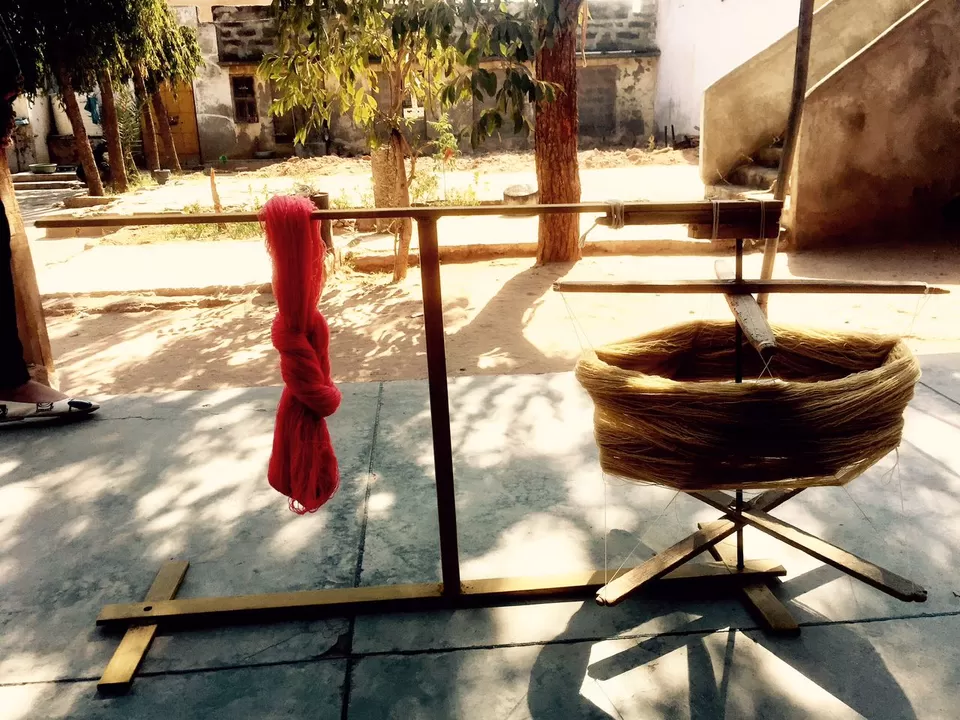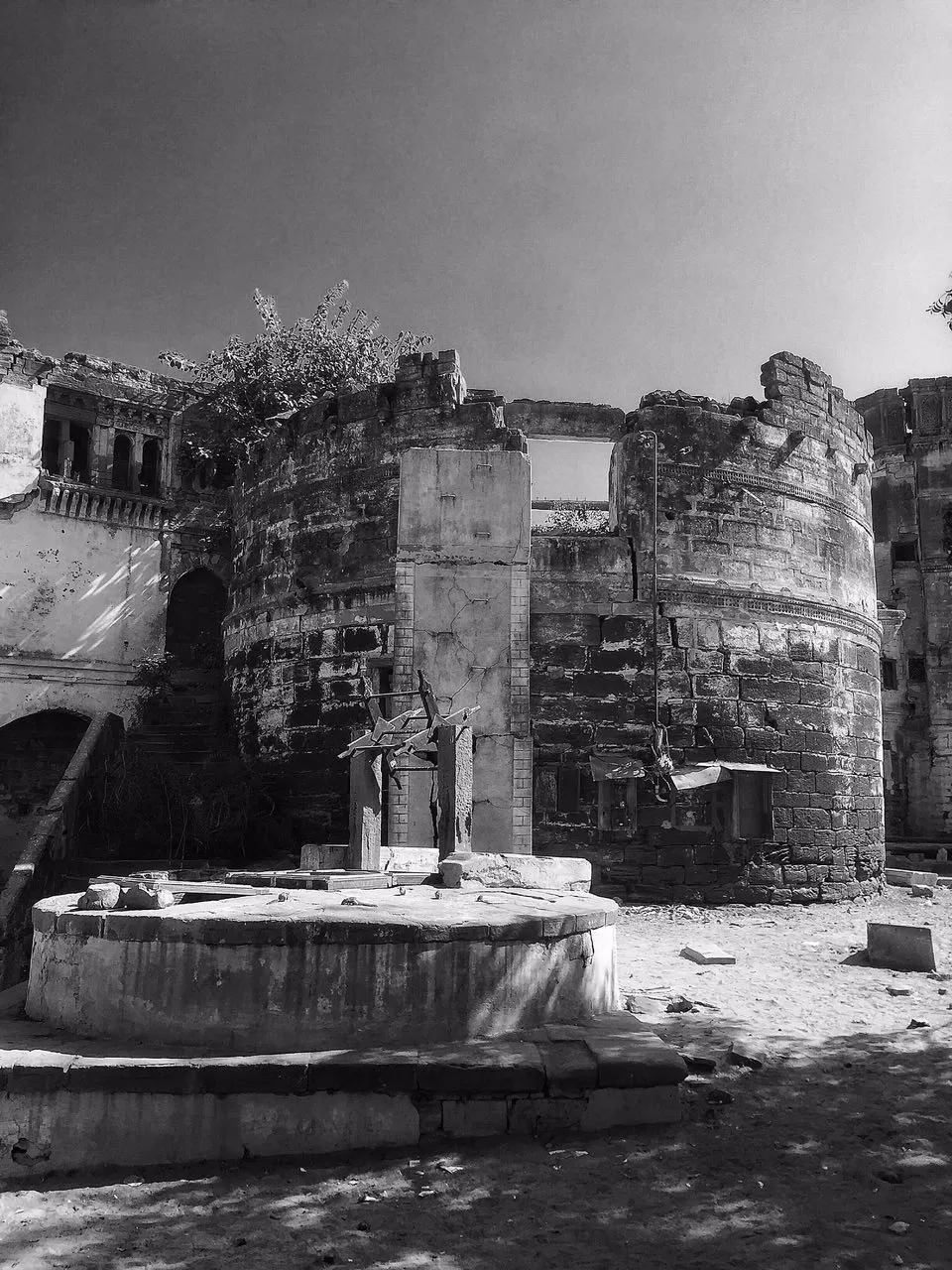 Once we were done with the major landmarks of Bhuj we decided to visit Mandvi. . Its just an hour drive from Bhuj and the journey is no less than a painting wherein a traveller had painted his imaginations in the form of roads, windmills, birds, perfect blue sky. Every bit is worth stopping and capturing it forever.
After reaching Mandvi we had decided to have lunch at– OSHO. The hunger was at its peak and so was the thali in terms of delicacies and authenticity of taste. The huge thali had everything right Puri, pakora, roti, aalo ki sabji, mix vegetable, kadi, daal, paneer, papad, fryms, salad, chaanch, garlic chutney, green chutney and green chilly. It was one hell of a meal and we were pumped up to explore Mandvi.
Places we covered in Mandvi were:
1) The famous Vijay Vilas Palace from the movie Hum Dil De Chuke Sanam. A beautiful palace with even more beautiful view from the top. Its worth spending some time overlooking the Mandvi beach with a cold breeze and the sense of tranquillity.
2) Mandvi Beach – A beautiful clean beach with a series of windmills on the other side. A perfect place to end the day with serenity and calmness spread till infinity.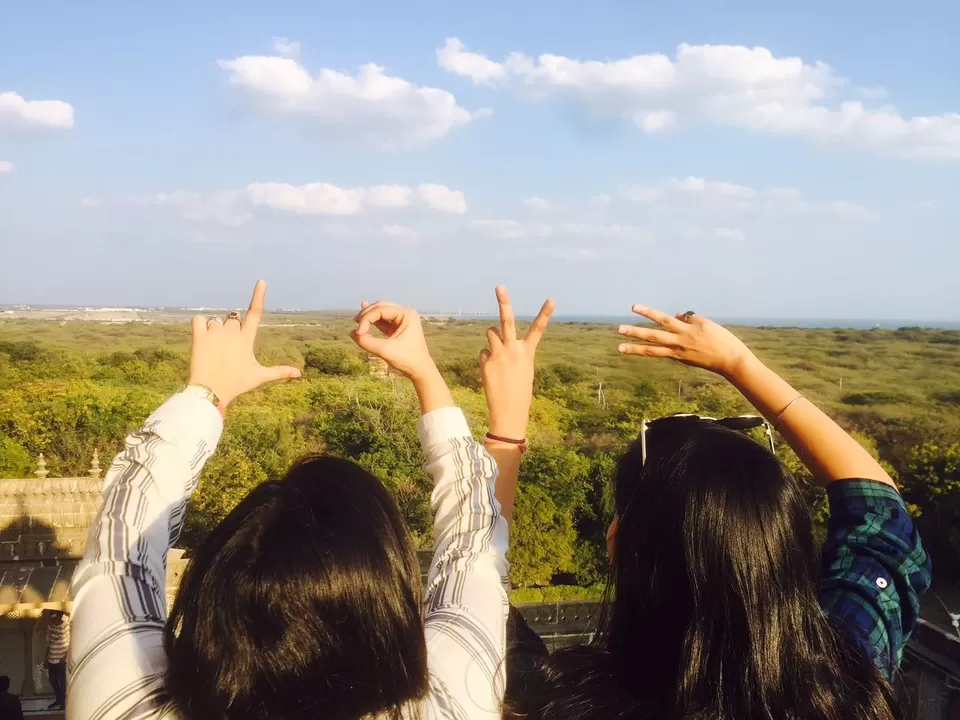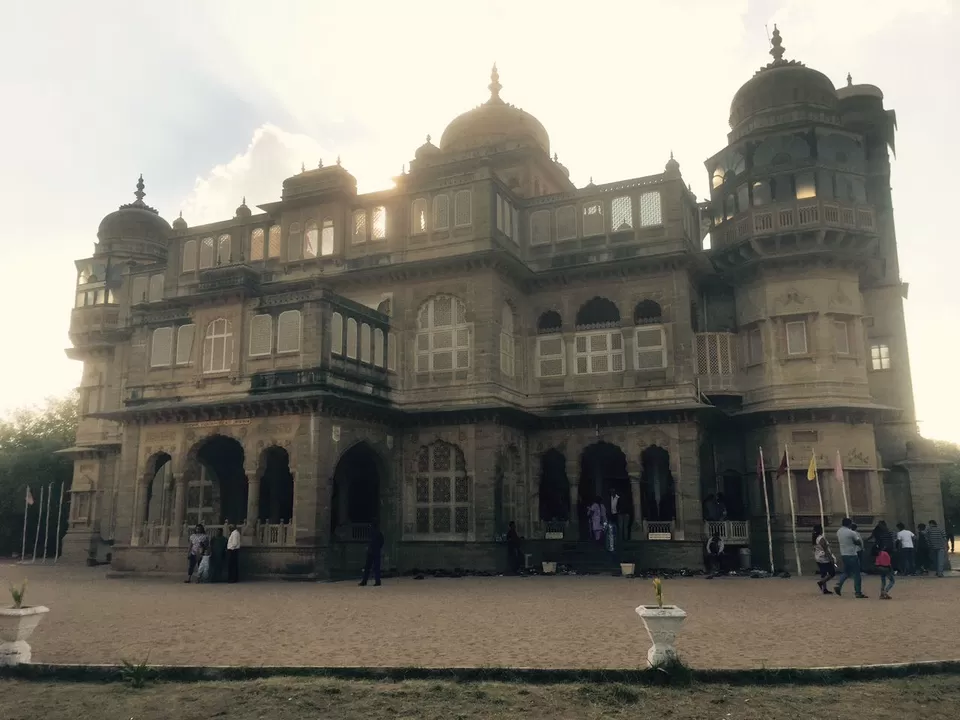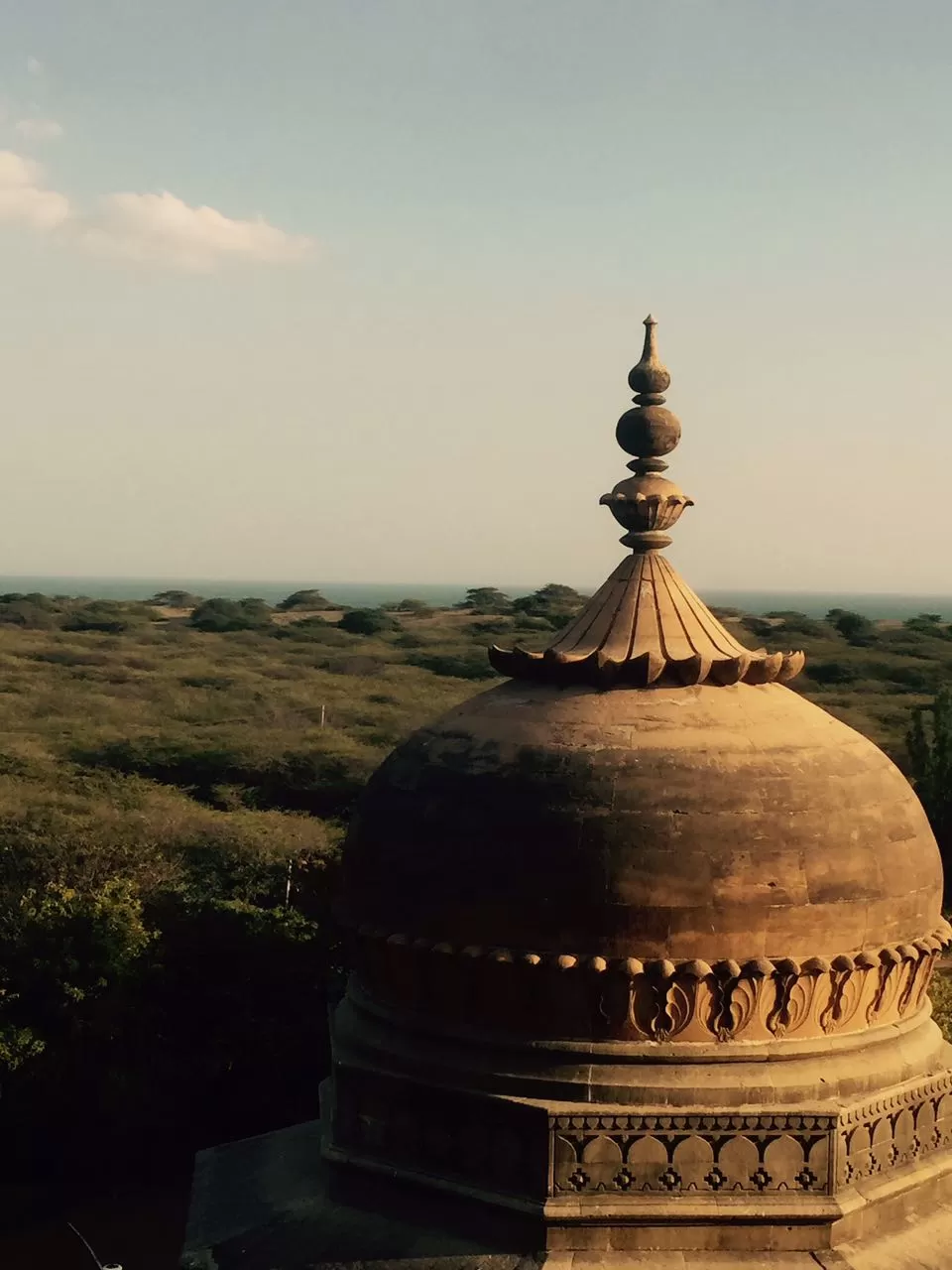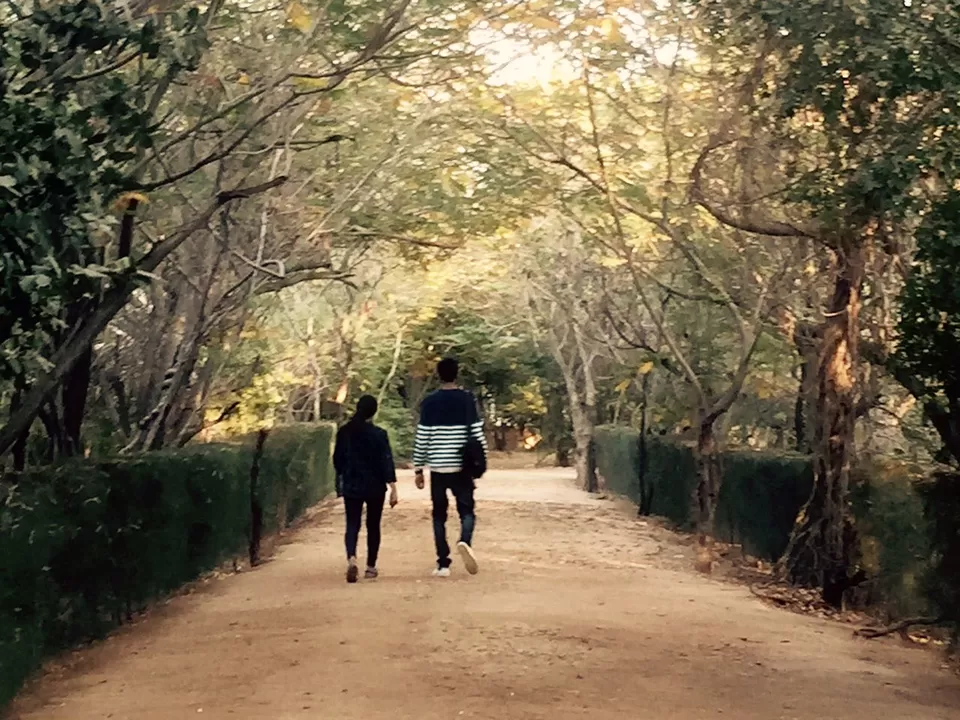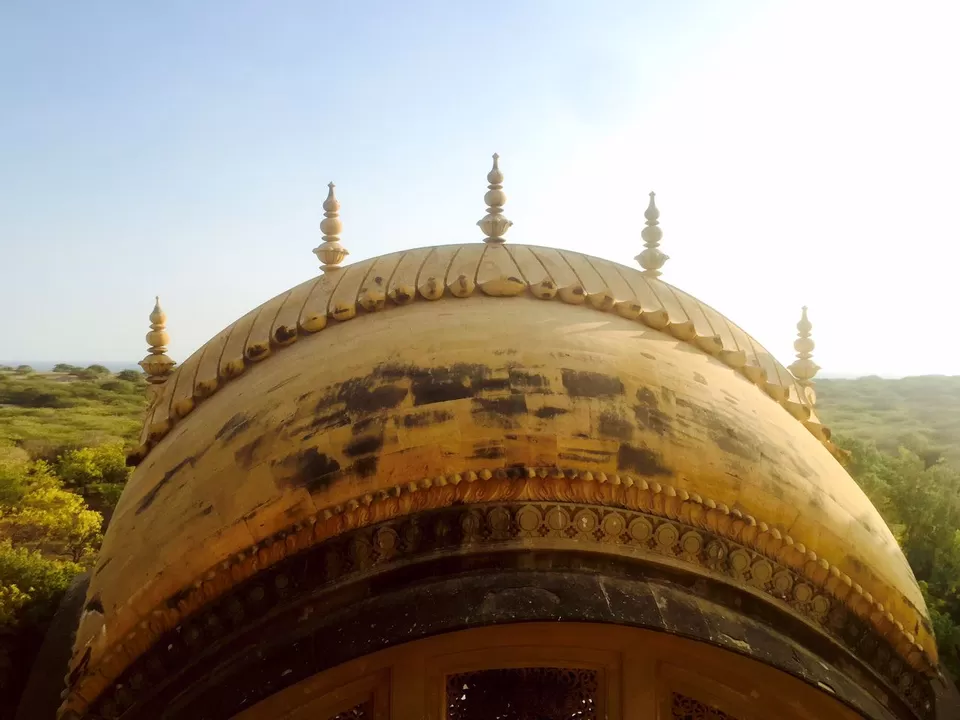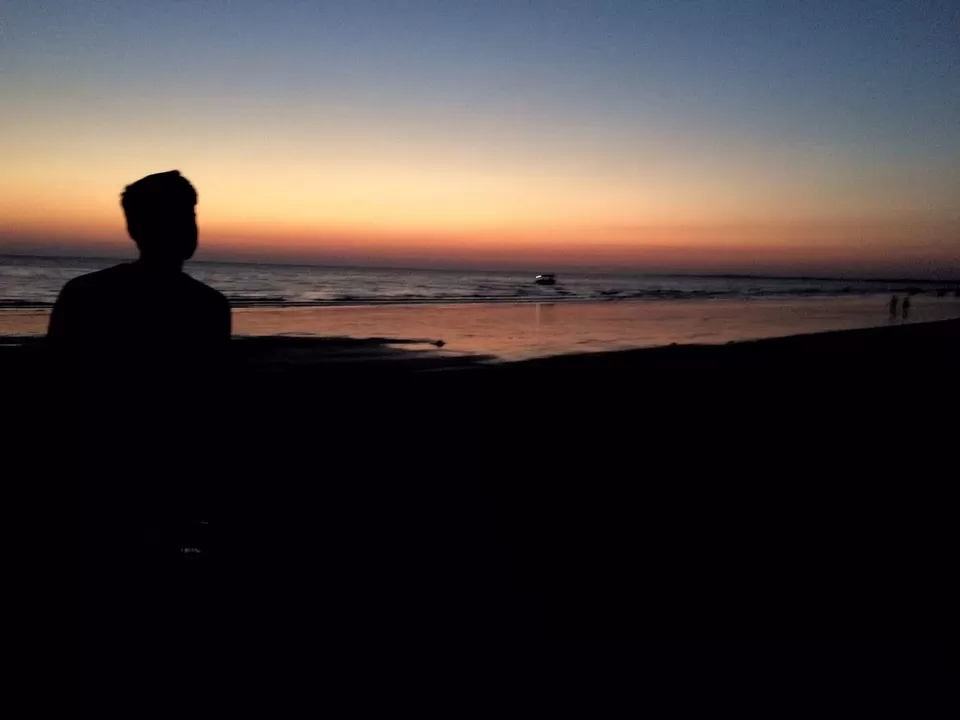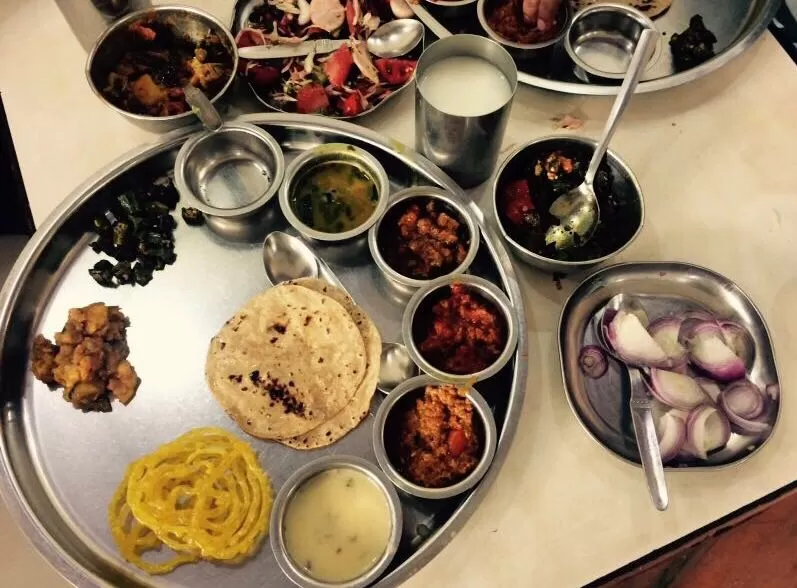 This morning was special for us as it was time to visit the most gorgeously famous White Rann. Before visiting the White Rann, we decide to visit Kalo Dungar – the highest point of Kutch, these black hills are around an hour away and offers the most majestic panoramic view of Kutch. It is among the very few places where the edge of earth and the infinity of sky appears to meet and give the delusion of vastness fading towards the infinity. Being awed by beauty of the hills and its view it was to time to bid adieu.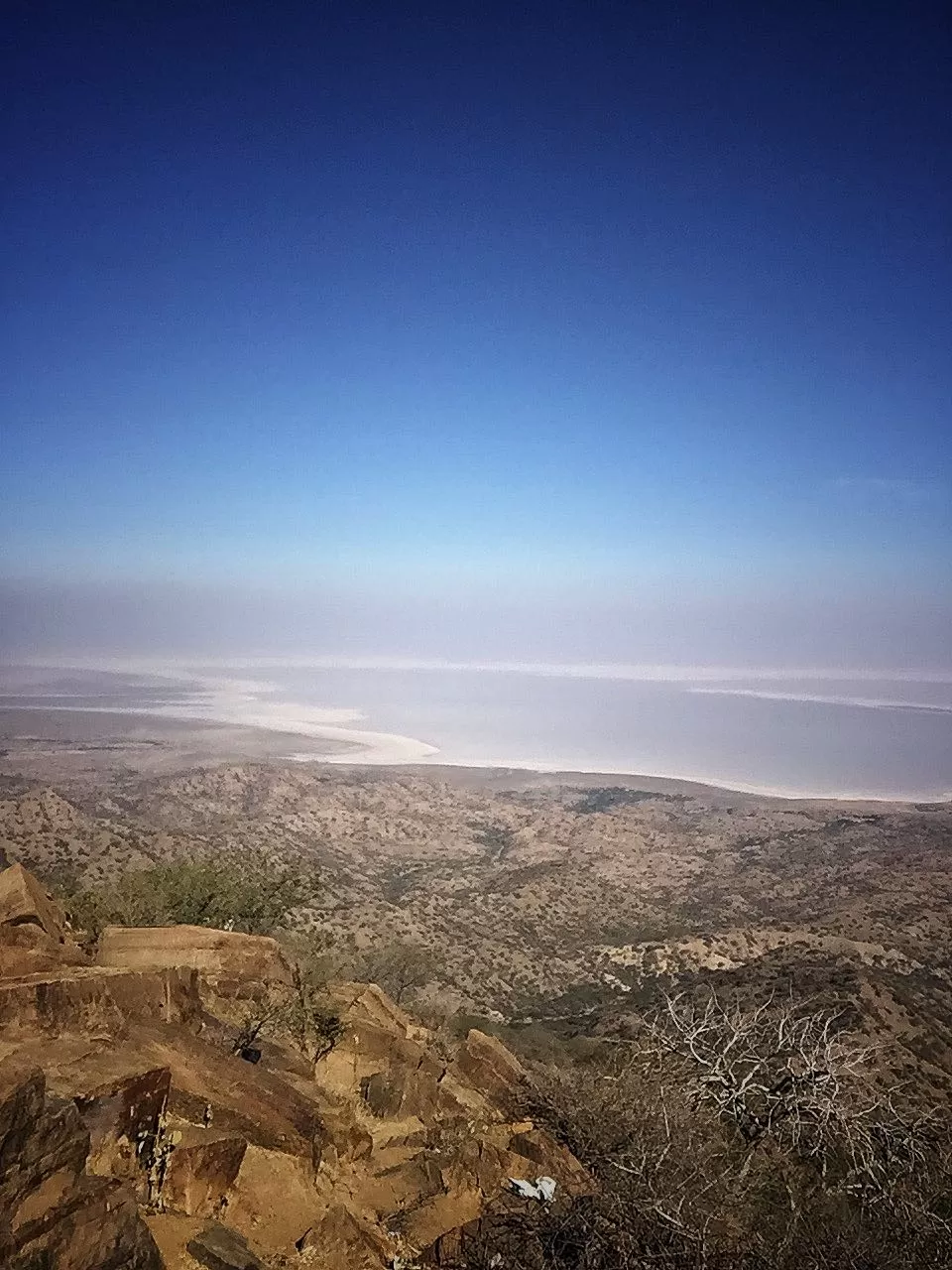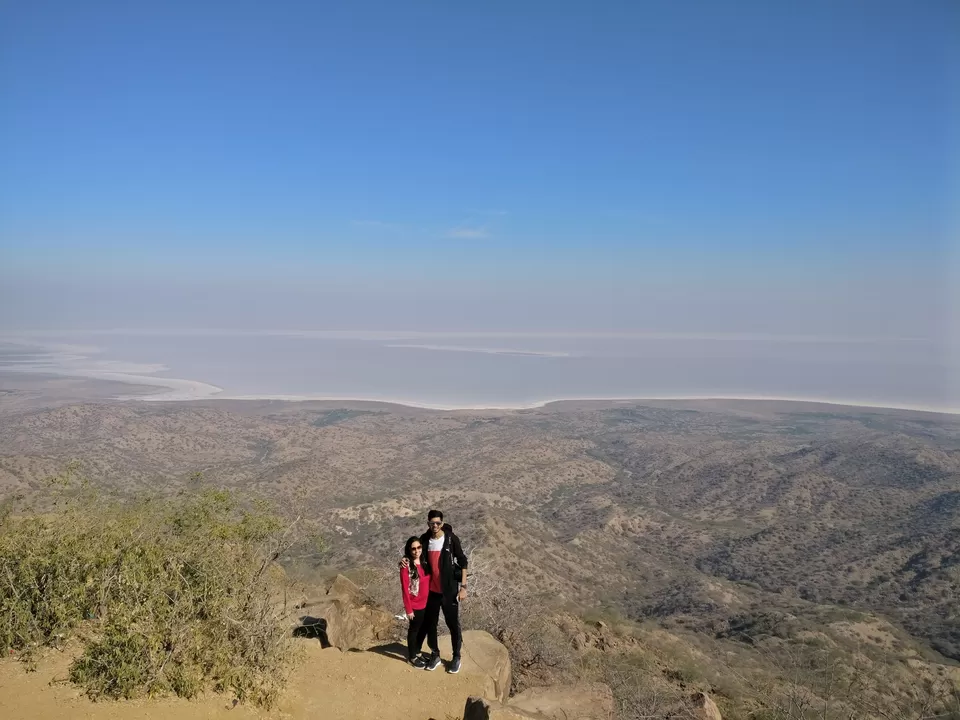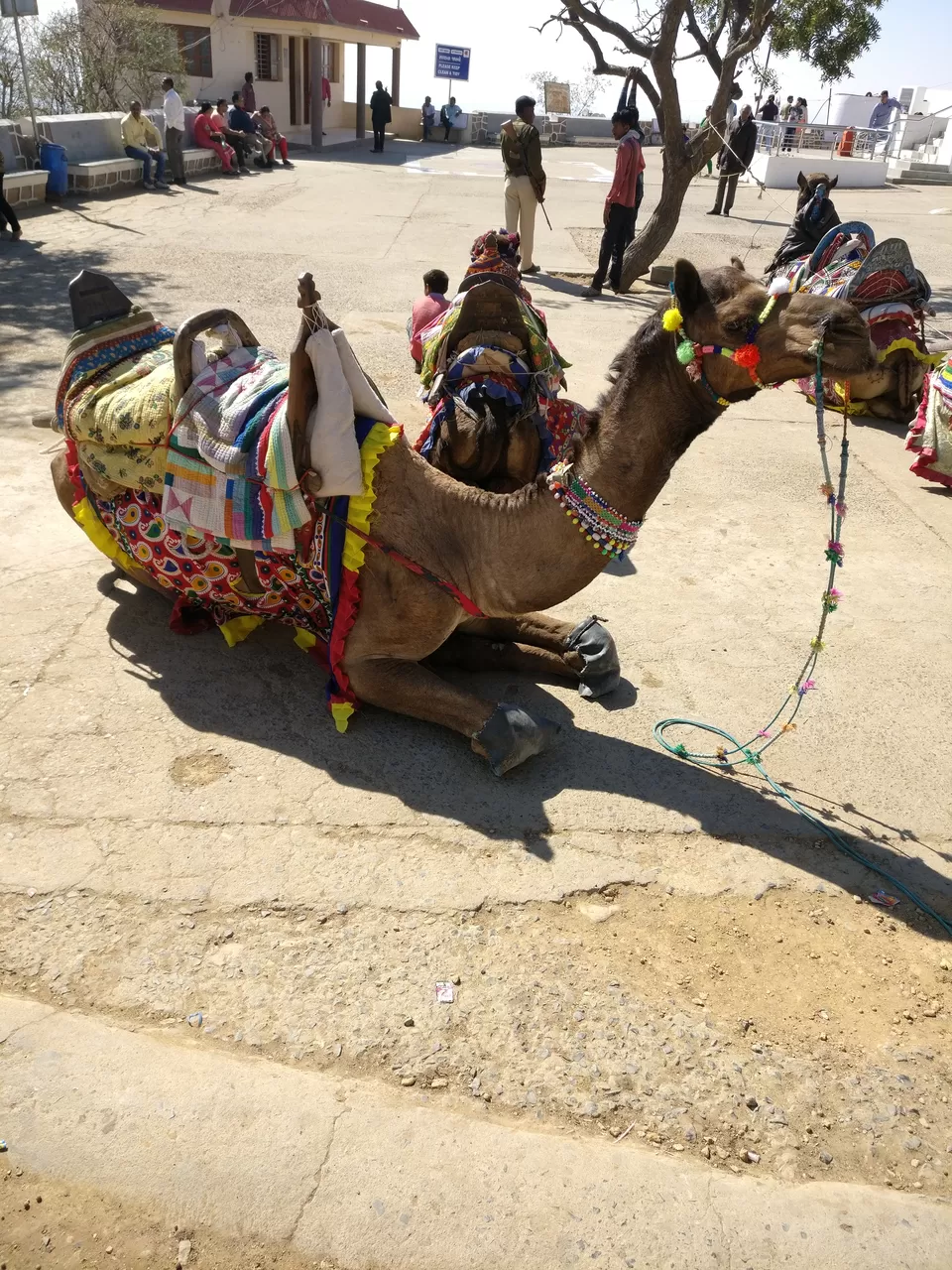 While driving to Rann we stopped to take the permit for visit to White Rann. All you need here is an ID proof to get the permit. Since we started early, it was to time to divulge in to the sweetness of fresh fruits from the farm sold by the vendors at the Permit Post.
After reaching Dhordo we had decided to skip the tents at Rann Utsav and instead planned on staying at Shaam-e-Sarhad Resort in Hodka village fully managed by the village people. We checked in our Bhunga only to experience the wooden roof contrasted pretty well with the colourful bathroom door, the looking mirror outlined with mud work, the beautiful windows and exquisite décor perfectly blending with the theme of the resort. The open lunch area covered on to the top with colourful kites was such a beautiful site then we forgot to take the bite and rather were lost into the beauty of it. The lunch served at the resort was no less than ghar ka khana with roti, dak, moong, chutney and salads. Eat light, pack light and travel light to experience the most ;)
It was finally the time to visit the Magical Rann. As we reached closer to the Rann, we couldn't agree more to the poster "Kutch nahi dekha toh Kuch nahi Dekha" The view of the salt marsh land is mesmerizing and the colors at the horizon are just mind boggling. After spending some time cherishing the beauty of white desert, it was time to welcome the dawn and as we saw the sun bidding us good bye it was a visual treat for the eyes to experience the Rann with a sparkling effect and a varied colors of saffron, red and blue sky turning into a night with a promise of a beautiful day and wings to our dreams.
While we returned back to our resort but we had definitely let a piece of our heart in the gorgeousness of Rann. We were welcomed at the resort with few artist from the nearby village performing the folk music and taking us closer to the culture. After spending the day at the best we had a peaceful sleep at our beautifully decorated Bungas.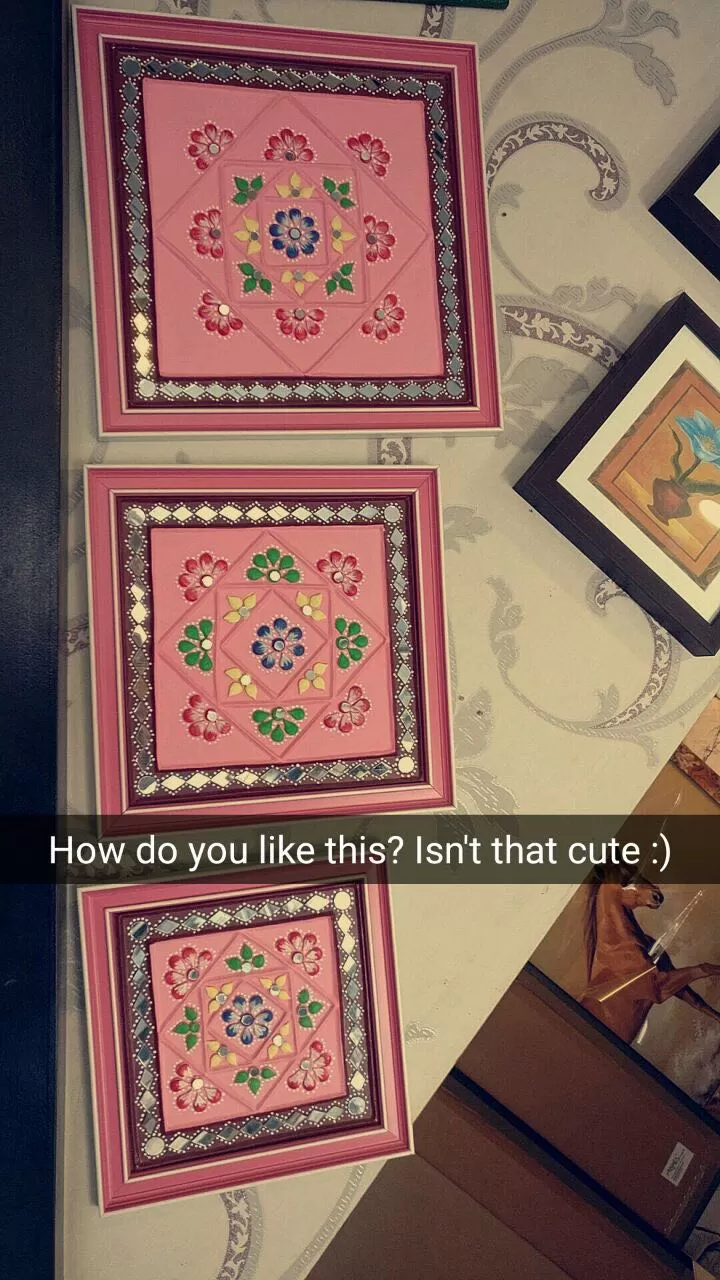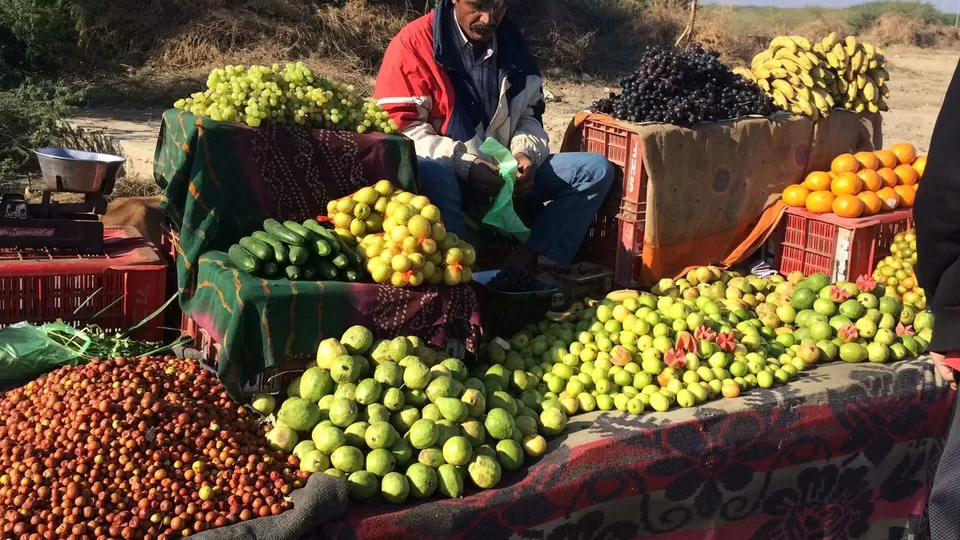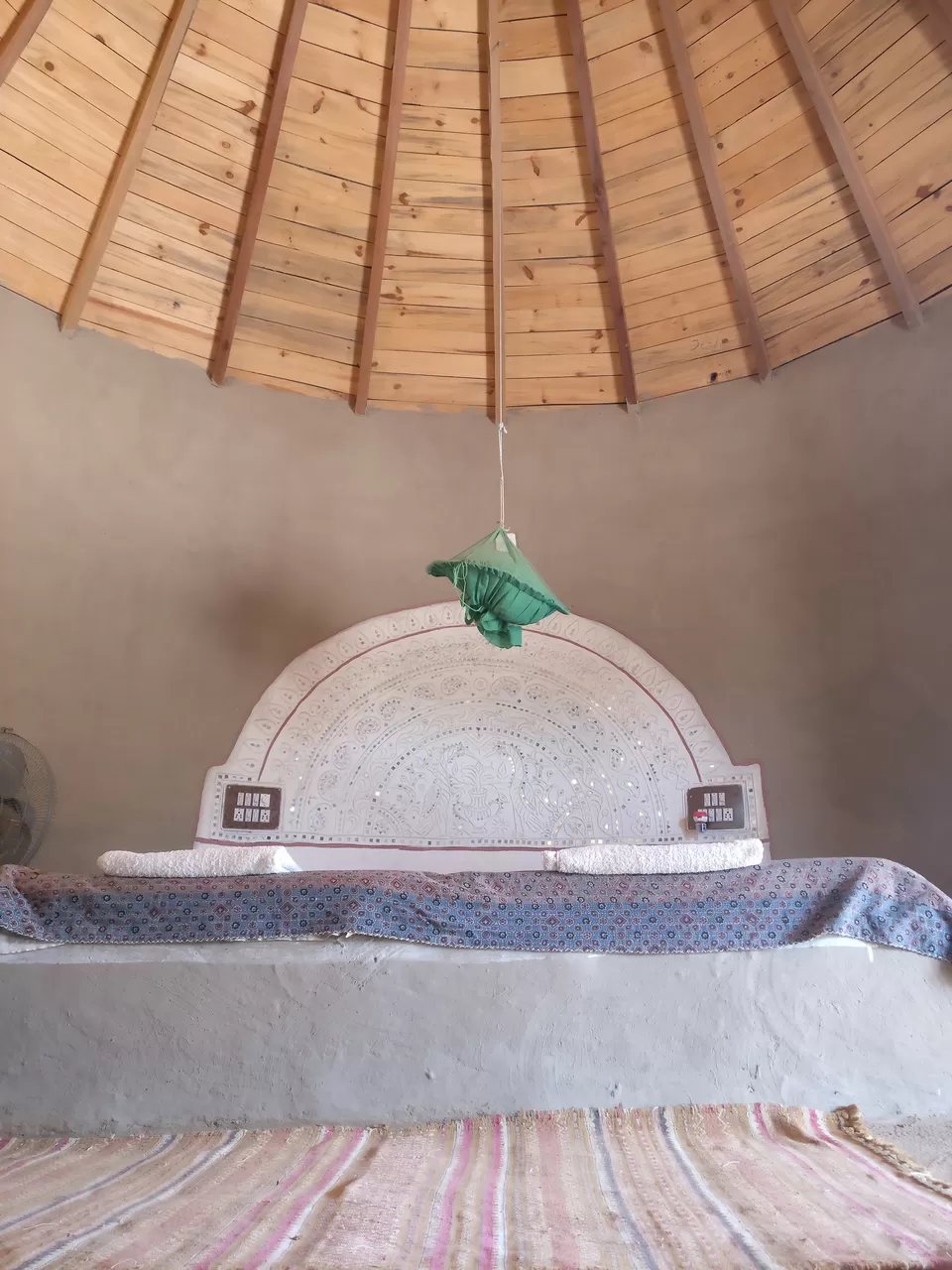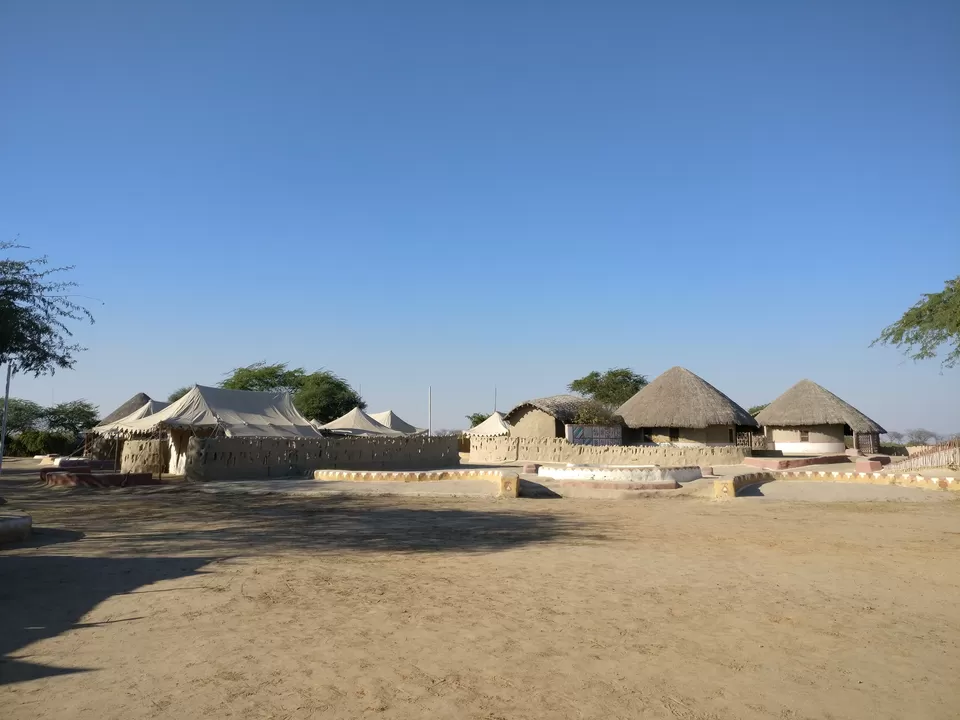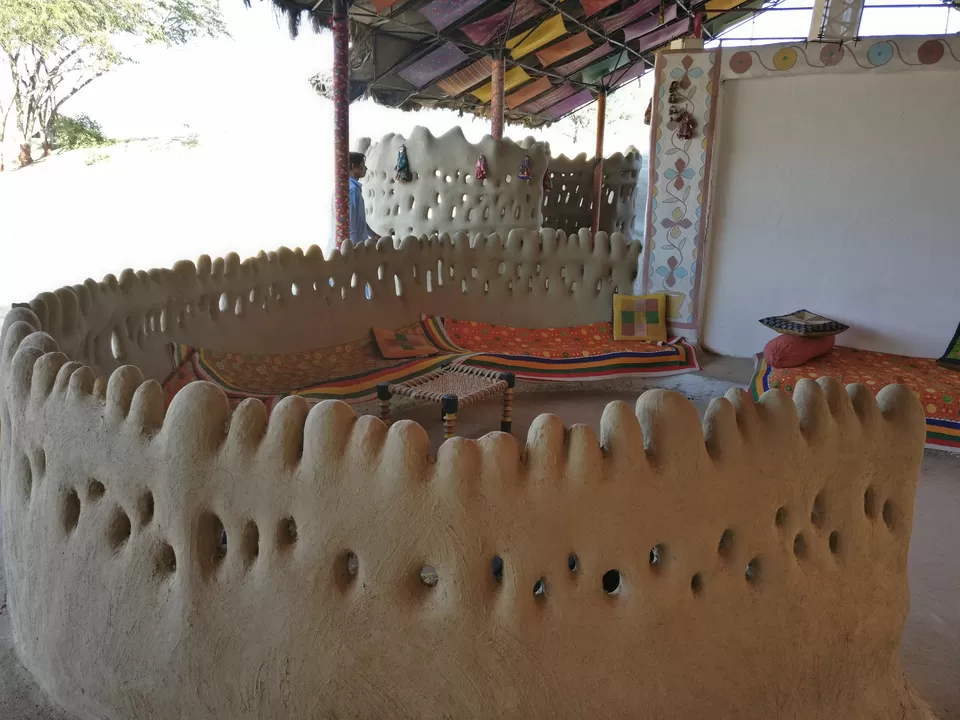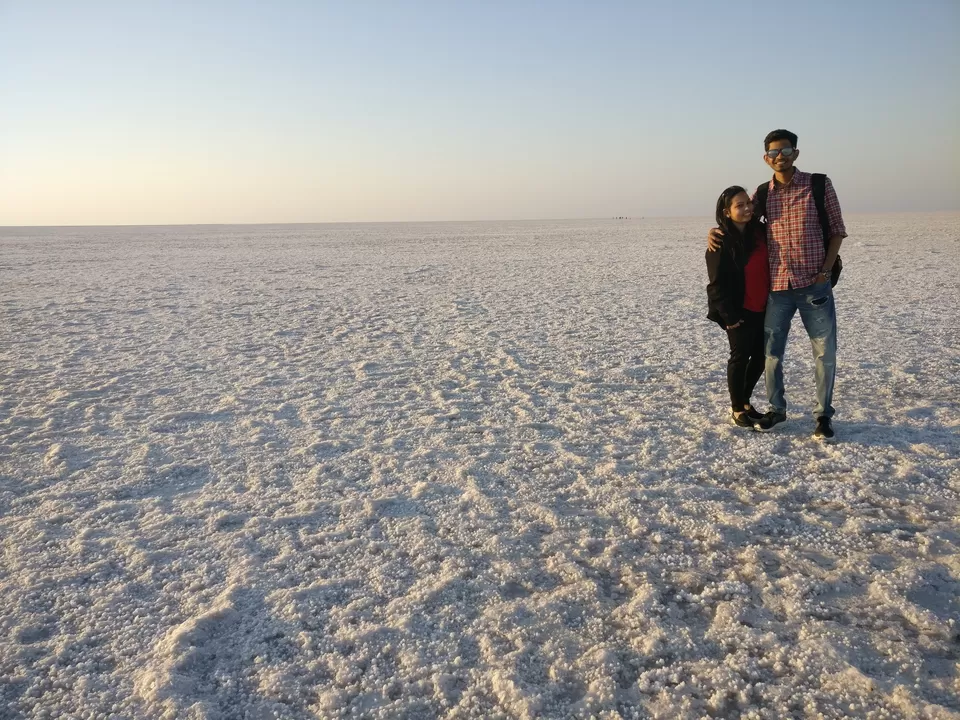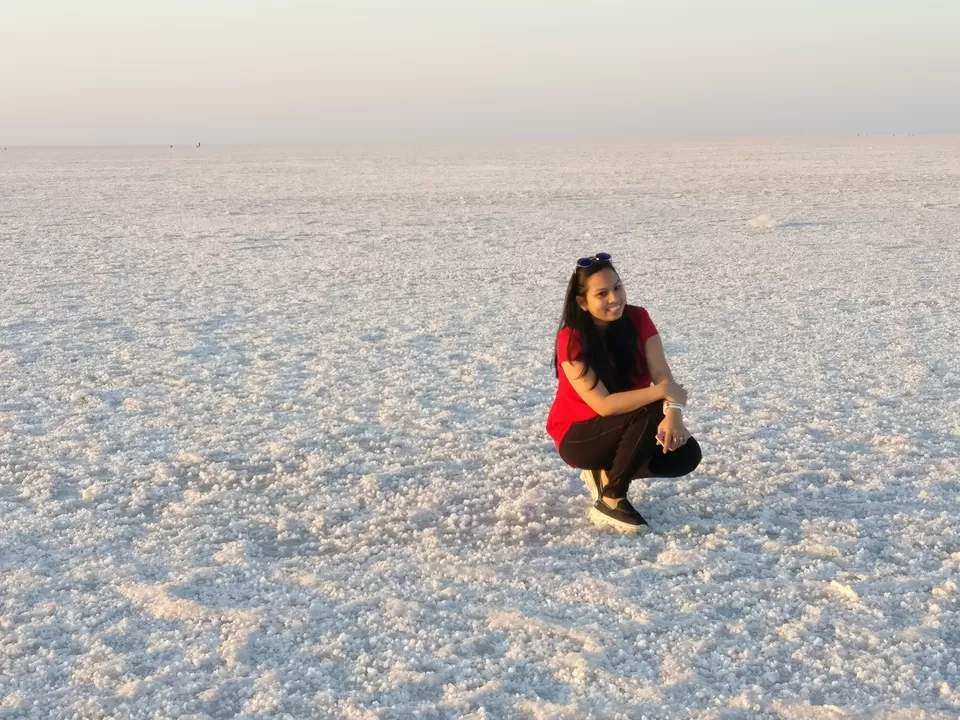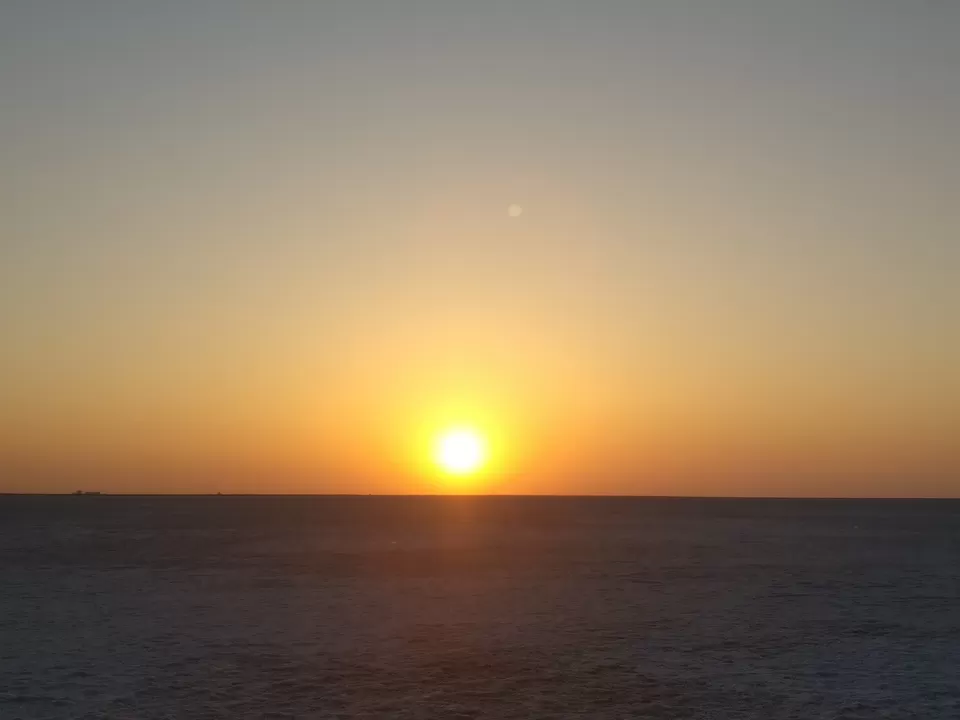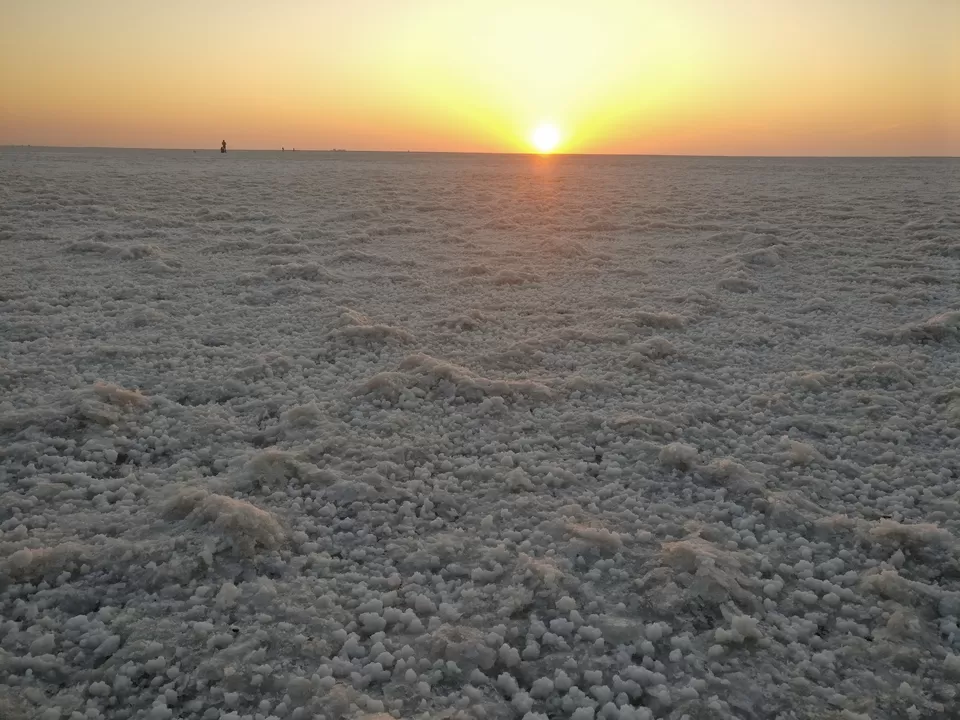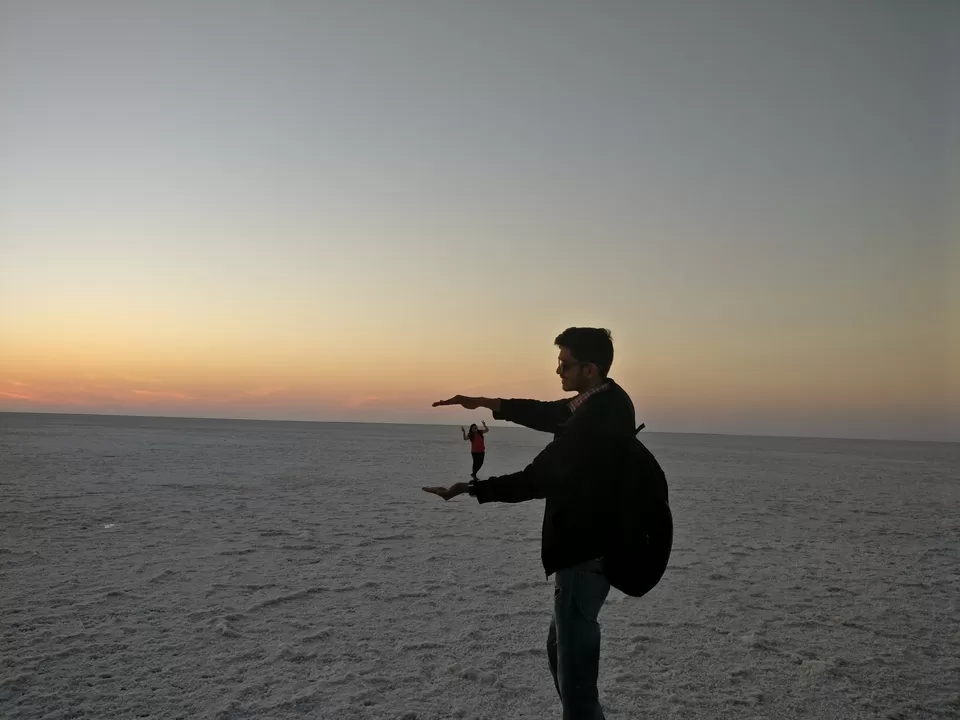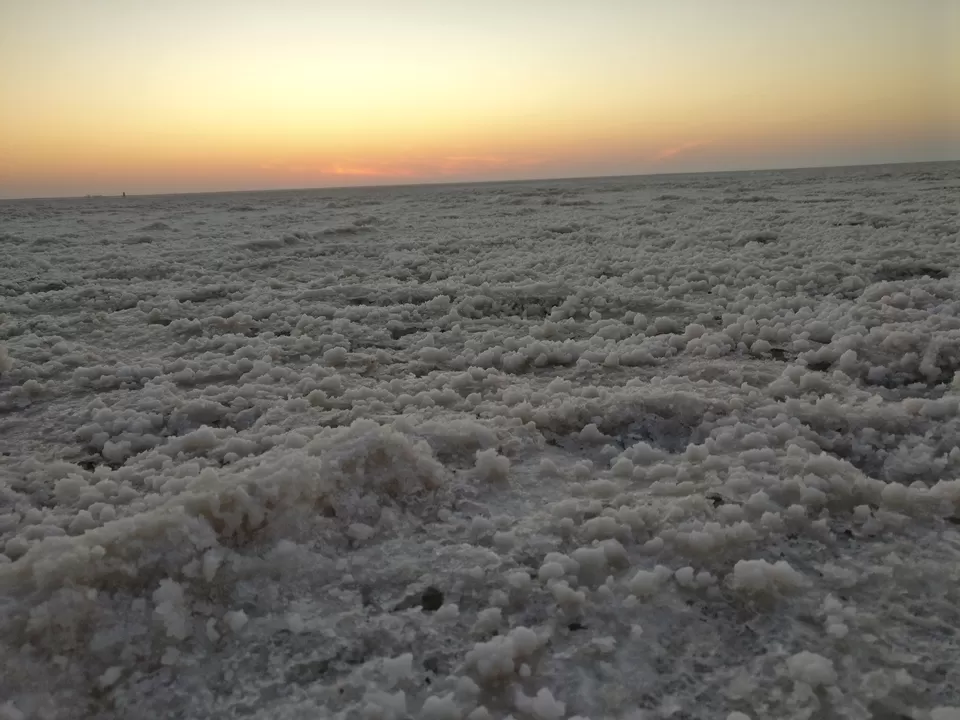 It's the last day of the trip, the day which we always expect never to come when we are holidaying but as it's said everything has to come to end so has the trip but before we end the trip, we had decided to visit Dholavira and Fossil Park. On the way to Dholavira we experience the kindness of this part of the world. On our way to Dholavira, we couldnt find any midways to satiate our hunger so we stopped to find some yummines in the middle of nowhere just the kindness. We were welcomed by the family with a home cooked meal made with lots of love.
Dholavira
It's a ruins of an ancient Indus Valley Civilization or the Harappan city. It is most prominent archaeological sites in India on Tropic of Cancer. We stood awestruck, marvelling at the town planning dreamt during Indus Civilization, much ahead of their time. One of the unique system of Dholavira was their water harvesting system which was used to save rain water and divert it.
After visiting the Dholavira, we heard about Fossil Park and decided to visit before heading back to Ahemdabad. This place has old fossil woods placed perfectly with a landscape that is very different and unique in combination with the surrounding desert. The entire location looks straight out from some Bollywood location.
Even if these places doesn't interest you, visiting the ruins of the grandest city of its times would surely make you wonder.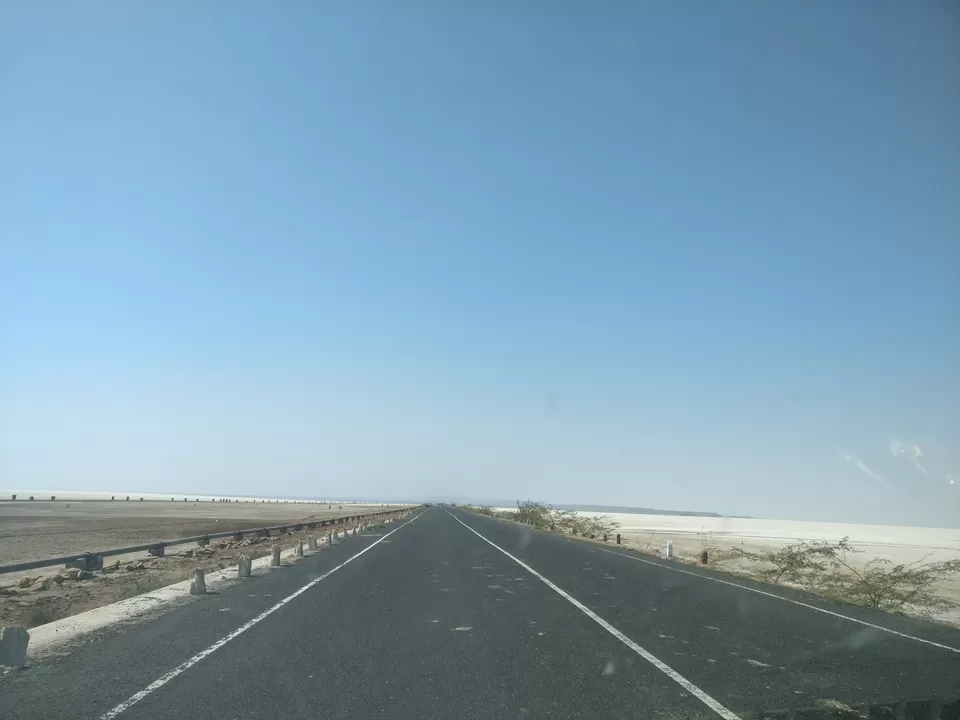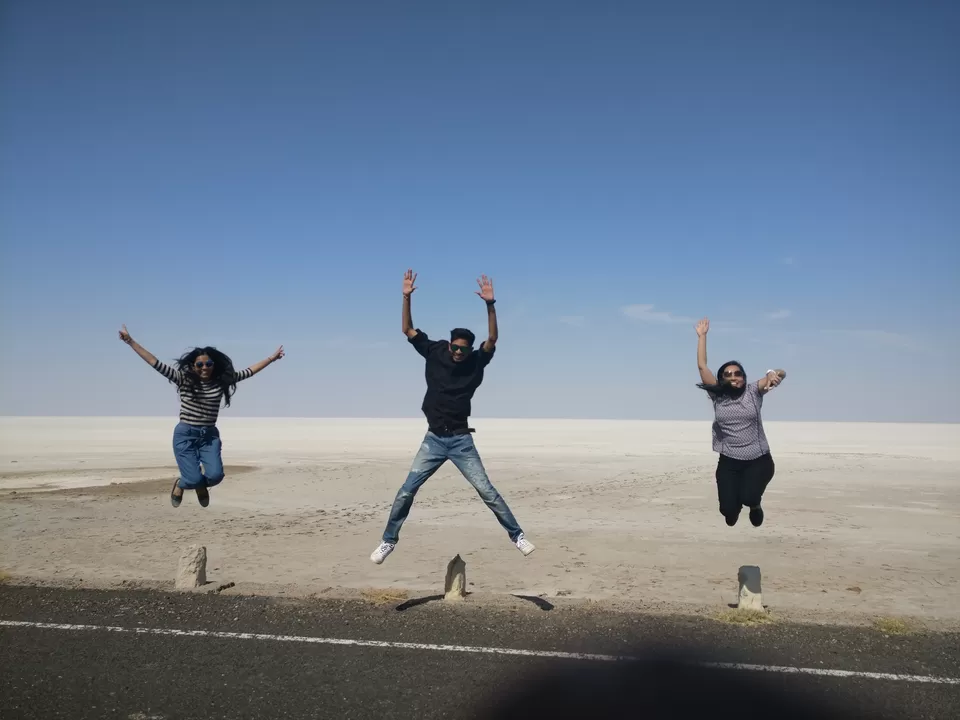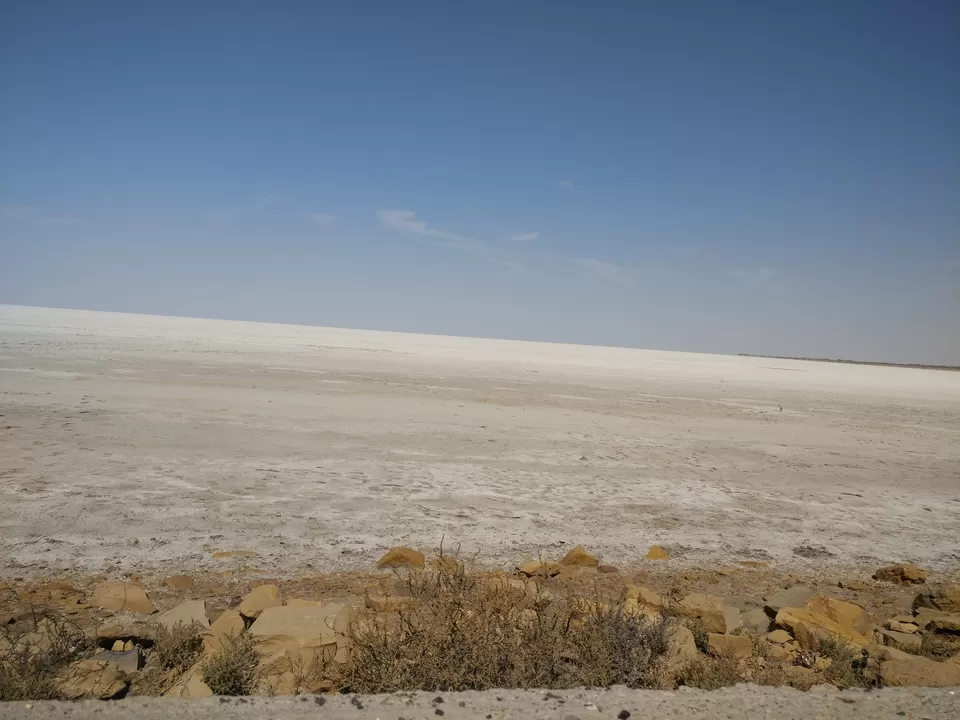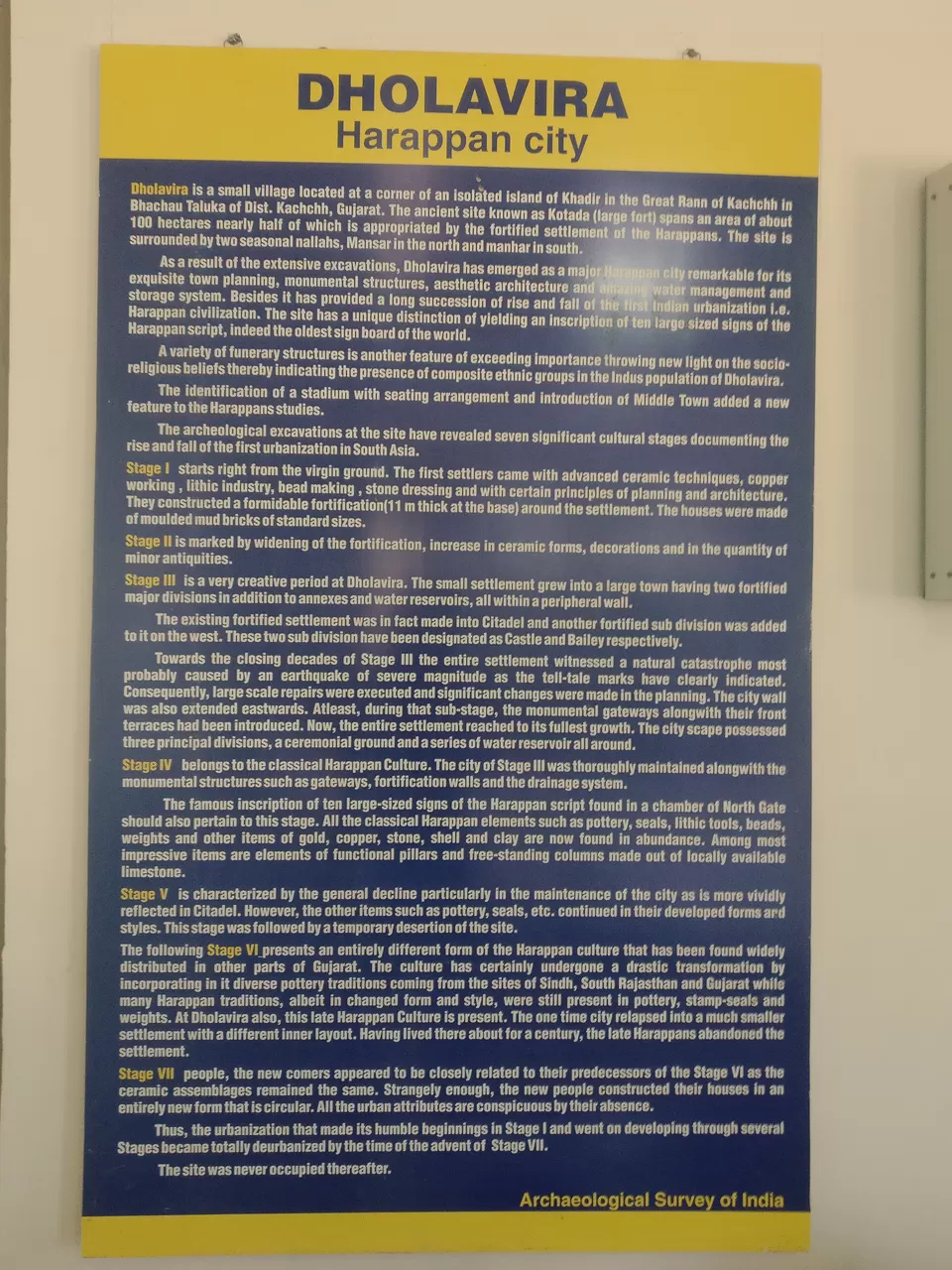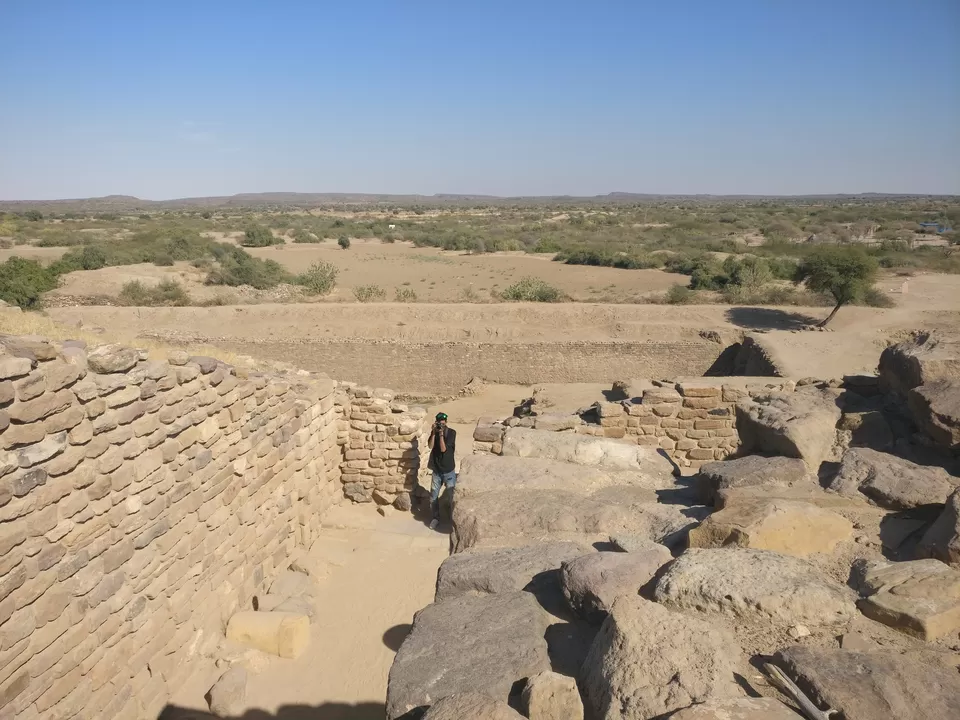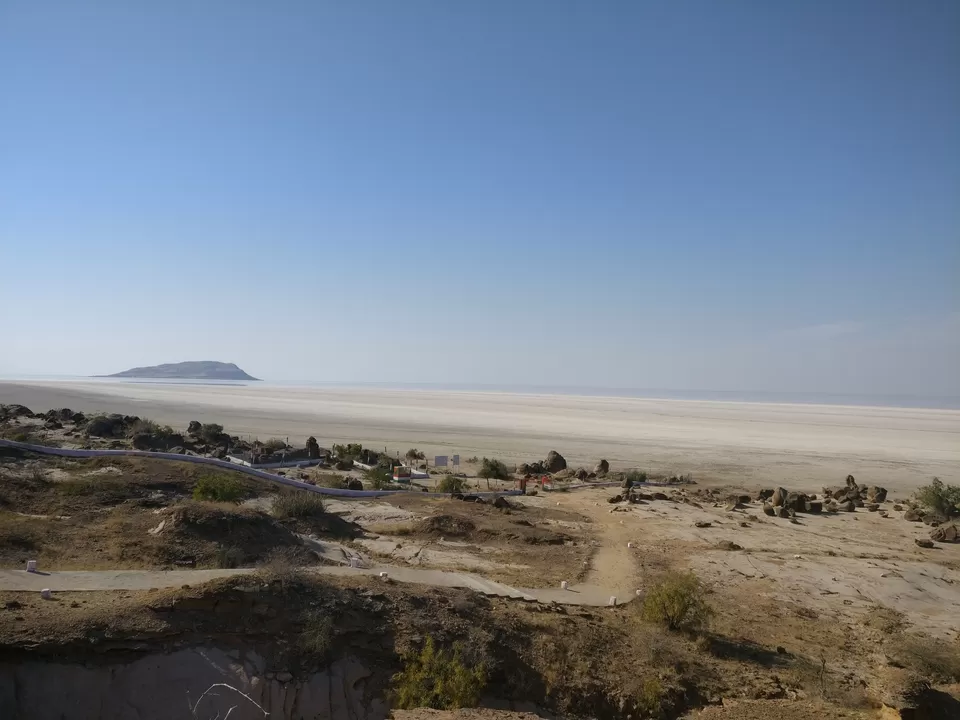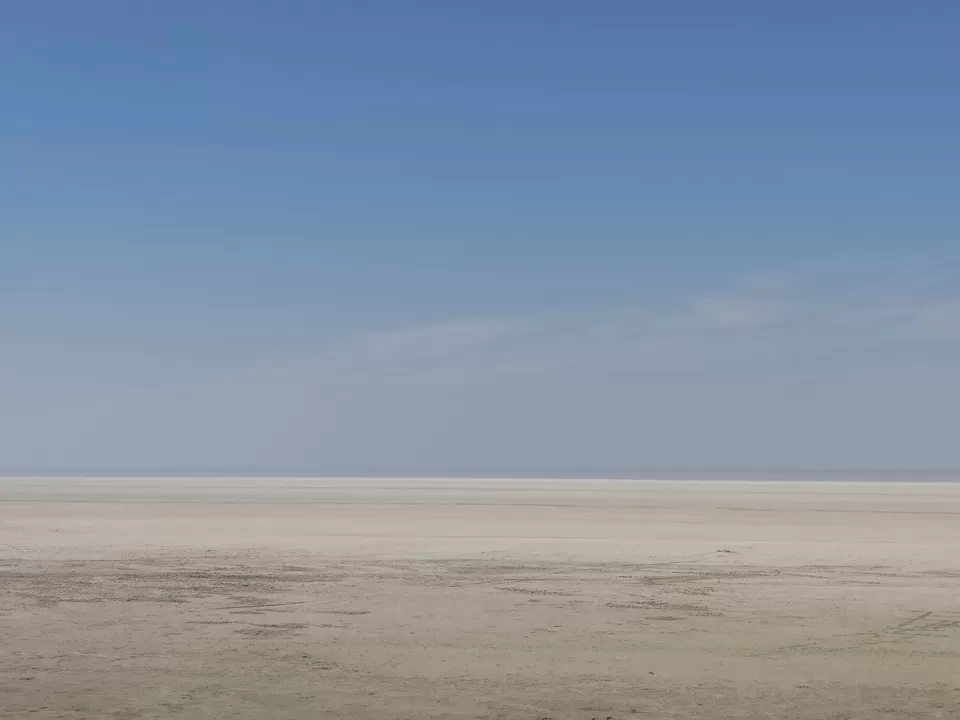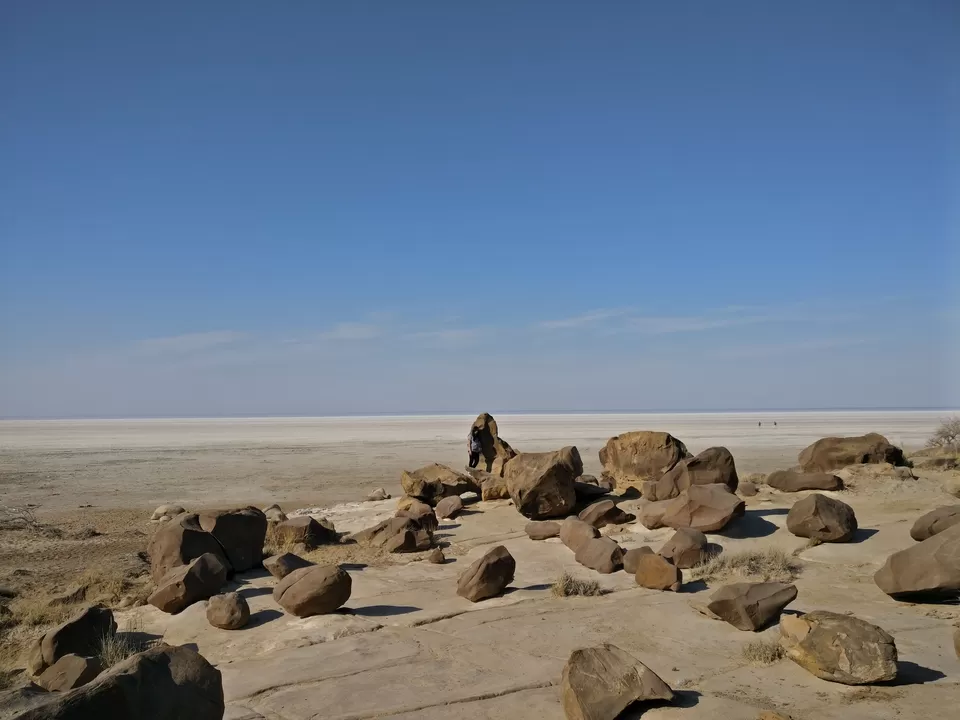 After having some varied experiences of culture, magnificent Rann, Mysterious Ruins, Delicious food and beautiful handicraft it was time to Bid adieu to Khubsoorat Gujarat and we would definetly say "Kuch din toh Guzaron Gujarat main" because every bit is gonna be worth it.