Kutch (Kachchh) is a geographic phenomenon located in the India's wild west. The first thing which comes in mind when someone, especially from India, hear the word 'Kutch' is the endless white landscape, usually shining with the moon light but Kutch is much more than just that a white landscape. It is home to one of the most exquisite handicraft and textile work of india, one of the most beautiful beach of the country, one of the five largest Harappan sites and most prominent archaeological sites in India belonging to the Indus Valley Civilization and much more.
We have noted down top 10 reasons to make you travel to Kutch :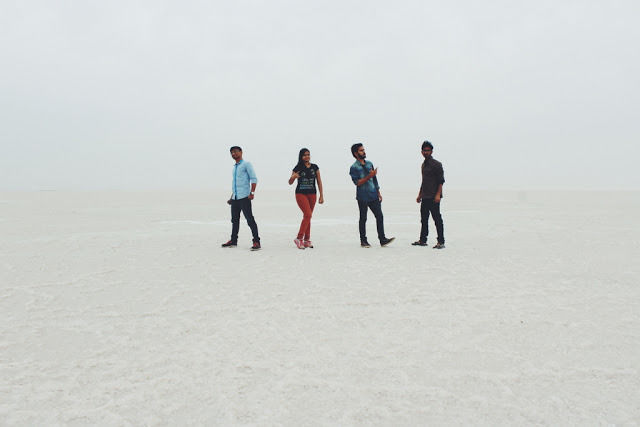 White Rann (desert) is the place which can make you skip a breath, the moment you see it first time. It's such a phenomenal piece of nature which can make you fall in love with it. Especially consider to visit it during sunset and staying till the moon reflects it's shine over the white desert to offer divine views.
Highest point of the Kutch, Kalo Dungar is one of the few places in the world where the earth surface and the sky appears to meet to create a Horizon. Kale Dungar simply offers majestic views of nature.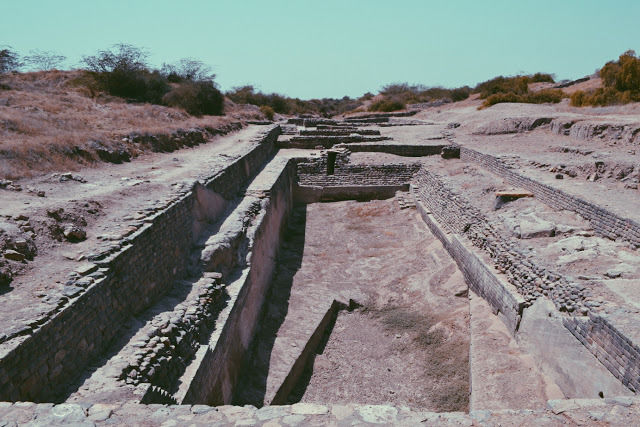 If archaeology interested you, Dholavira is your favourite place to be. Even if it doesn't interest you, visiting the ruins of the grandest city of its times would surely make you wonder.
Mandvi is the ideal getaway location. Mandvi offers you one of the nicest beach of our country and a beautiful 'Vijay Vilas Palace' which attracted many of the bollywood film production to shoot there. Mandvi is an hour down the road from Bhuj and is a busy little place with an amazing shipbuilding yard. Hundreds of men construct, by hand, these wooden beauties for faraway Arab merchants.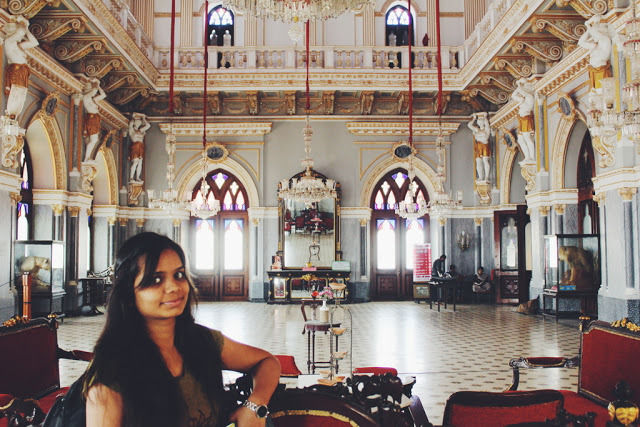 Bhuj the capital of Kachchh is an interesting city, mostly resurrected following the massive 2001 earthquake that destroyed most of the place. It sells amazing Kachchh handicrafts, and historic buildings such as the Aina Mahal and Prag Mahal possess an eerie beauty. Bhuj is an ideal springboard for visits to the surrounding villages, and textile tourism is attracting visitors from around the world.
Rann Utsav organised by Gujarat Tourism during winters offers a wide range of accommodation options in the tents. Other activities includes cultural night programs, adventure sports near white desert and handicrafts shopping. Winter is the best time to visit Kutch and Rann Utsav attracts thousands of visitors every year.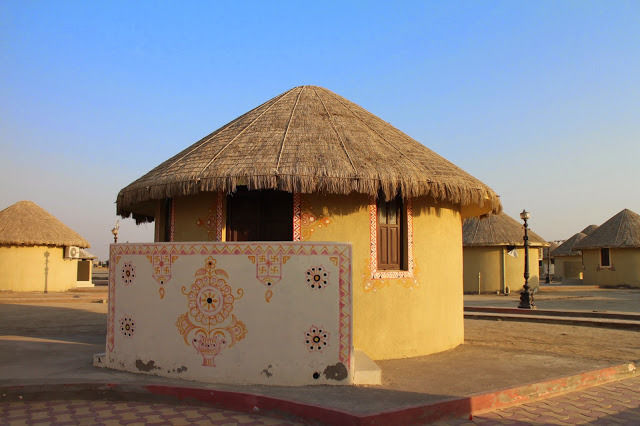 Stay in Eco Resorts or Home Stays or Bhunga (Mud House) for one at least one night. The Bhungas are beautifully decorated with glass and mud art and some of them also have imprints of leaves and flowers that are made with cow dung. Rann Riders, Desert Adventures in Little Rann and Shaam-e-Sarhad, Devpur Home Stay in Great Rann and Bhuj are some of the most popular ones in the area.
The white desert of Kutch and palaces has been featured in many Bollywood films such as Lagaan, R Rajkumar, Hum dil de choke sanaam, Ram leela among others. If the Bollywood consider to feature kutch, it should definitely capture your interest to visit.

Koteshwar, Narayan Sarovar, Lakhpat and Fossil Park are towards the extreme west. The temple on the sea in Koteshwar and the nearby lake have many a legend associated with it. Koteshwar will remind you of Kanyakumari in the extreme south of India though a little less crowded and with heavy Naval forces presence. The Fossil Park closer to Bhuj in Nakhatrana is quite a treat to know about the fossil rich area of Kutch.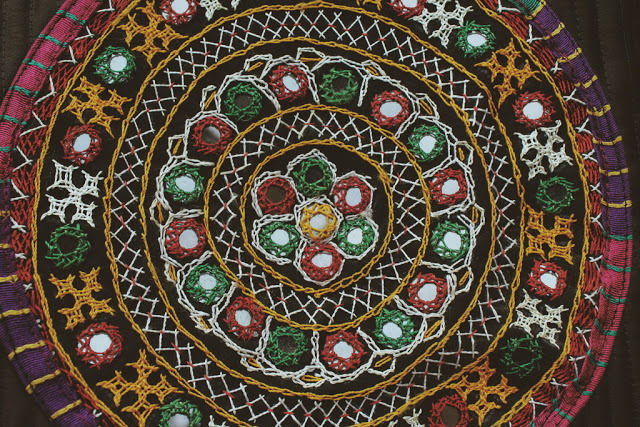 Visit Handicraft Villages: A trip to Kutch is incomplete without a visit to a few handicraft villages and workshops. Some of the must visit places are Nirona (Rogan Art, Copper Bells, Lac Work), Nakhatrana (Tie and Dye), Khavda (Pottery), Bhujodi and Ajrakhpur (Block Printing), Dhordo and Hodka (Leather, Quilts, Mud Mirror). The women of the area weave magic with their fingers creating embroidery with such finesse that would put modern machines to shame. Kala Raksha, Shrujan, Khamir are NGO's who are specifically working in the region to revive and encourage art and craft.
This post was originally published on Wayfarers Club.