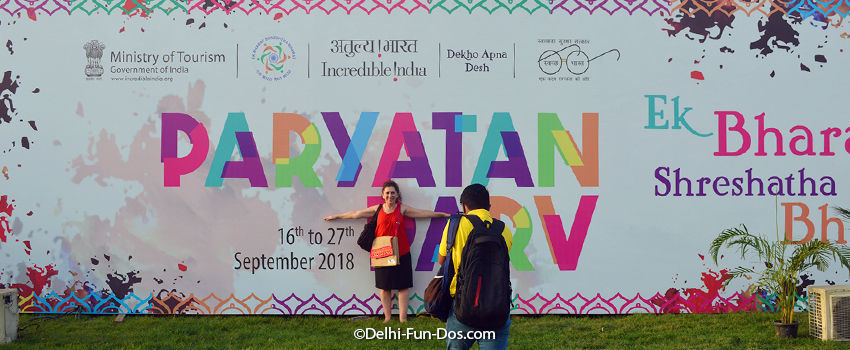 Date: 16-27 Sep 2018
Venue: Rajpath, India Gate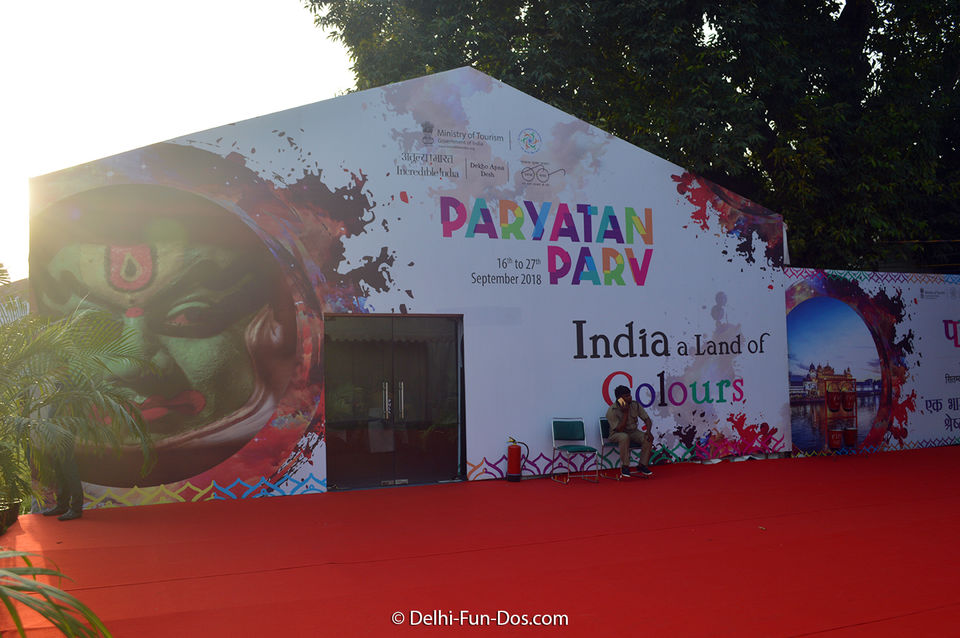 Come September, Delhi NCR wakes up to celebrations. Raksha Bandhan is the forerunner and the cycle continues till New Year. Along with traditional festivals there are a new set of cultural festivals that breaks any parochialism that may be associated with religious festivals. Paryatan Utsav or Tourism Festival is one such event.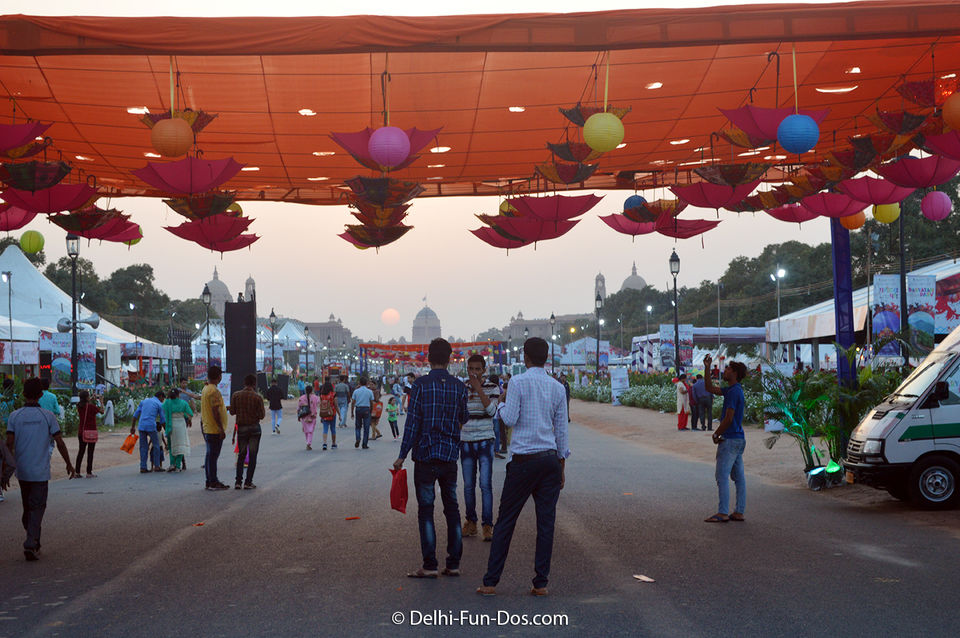 It is now an annual ritual organised by the Government. It is on this year from 16th to 27th September from 12 pm to 10 pm on Janpath lawns opposite India Gate. You may consider it as a revamped Bharat Parv that use to happen after 15th august a few years back.
We visited the inaugural evening and the organisers were still waiting for dignitaries to officially open the festival. That did not deter the action and visitors were already in the fair area.
On one side are state wise handloom and handicrafts stalls. The other side has individual tourism department stalls and then a line of food stalls representing tasty fare from various states.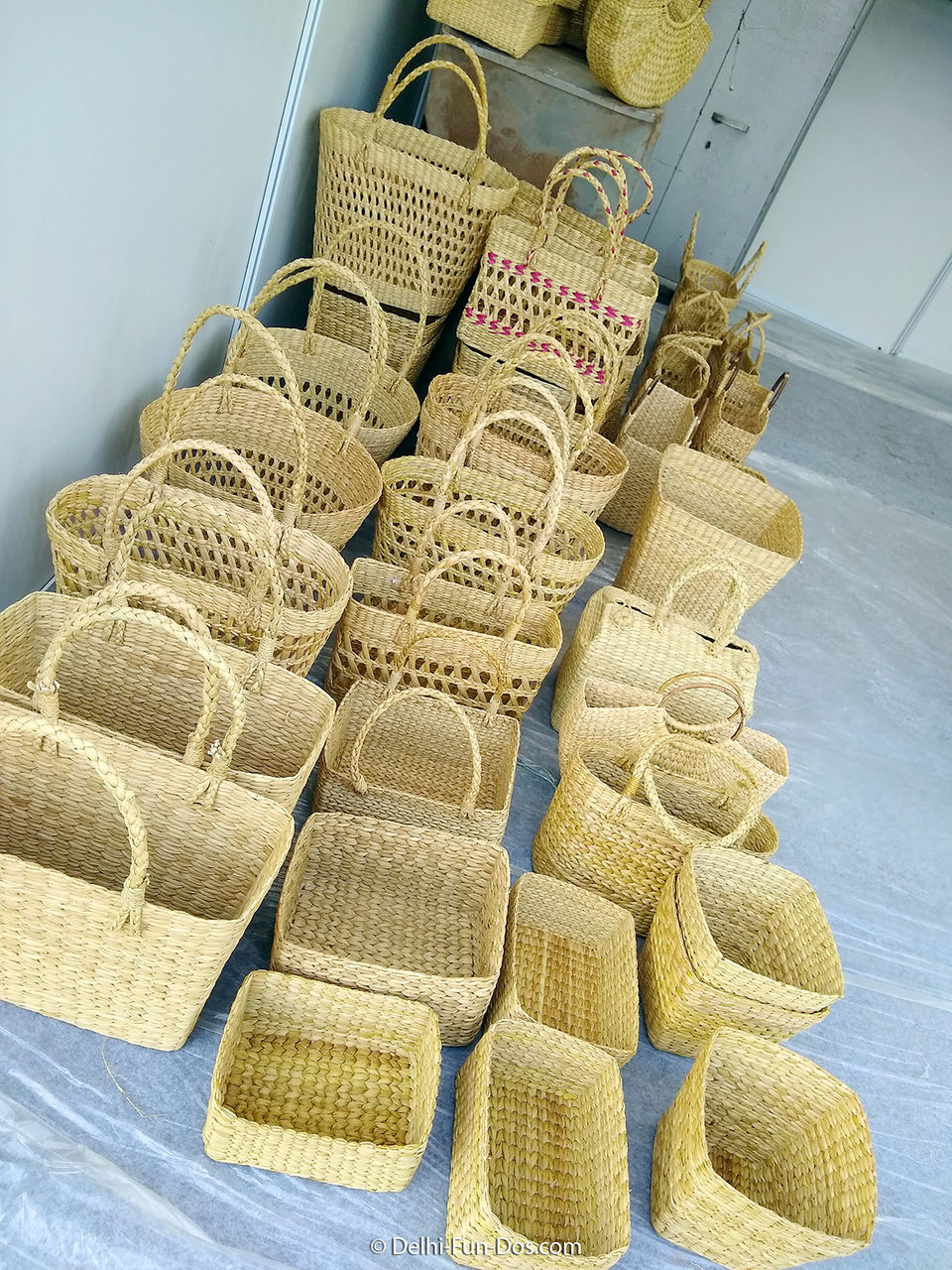 The craft stalls carry simple knick knacks, home decor pieces, boxes and baskets woven out of sticks and paintings.
They also have more complex items like rugs and kilims, jackets and fabrics, suit pieces and saris made using complex handloom processes. We found some neat looking versatile baskets – barely 200 Rupees a piece and bought some. We also bought some fragrance and incense sticks from Karnataka stall. Sandal wood items and other aromatic products are their forte.
We then pottered around the vast fair ground and worked up an appetite. The food court area was the next obvious destination. The Gujarat food stall is run by our favourite Gujarat Bhawan chappies and we had regular Dhoklas and rice flour white Dhoklas from here.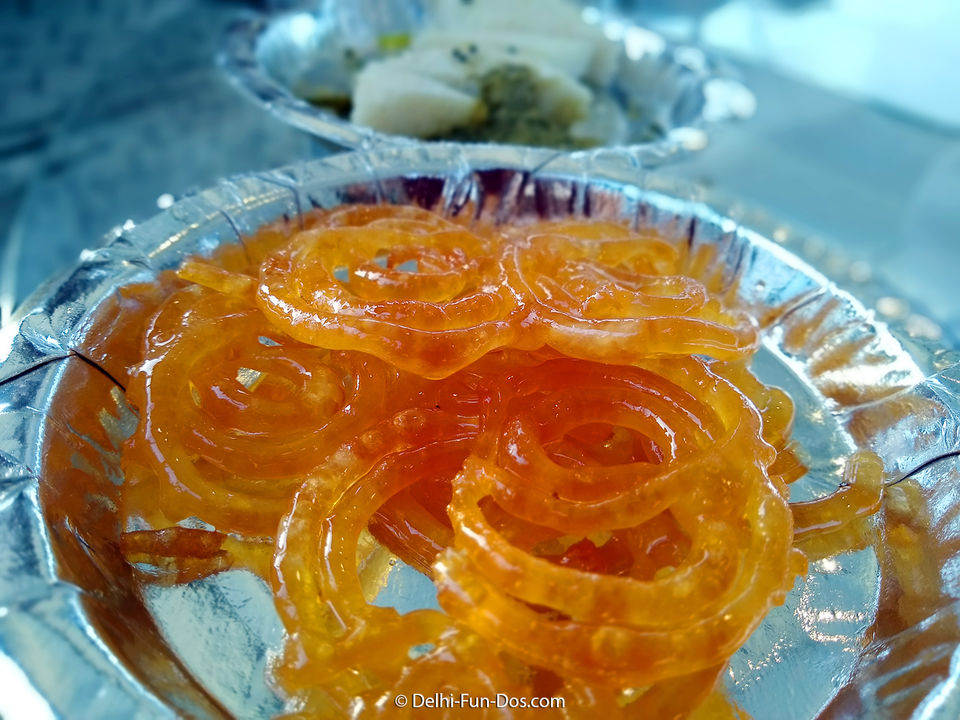 We followed this with freshly fried divine jalebis and tea from Assam stall. The stomach and heart were very happy.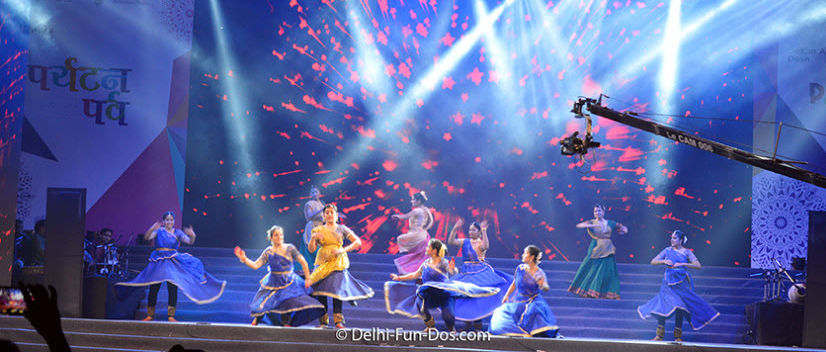 The Paryatan Parv is not just an exhibition, they have a huge stage were a host of cultural programs would be held every evening. We had watched a spectacular closing performance last year. There are also many folk music groups breaking into a performance anywhere on the fair ground.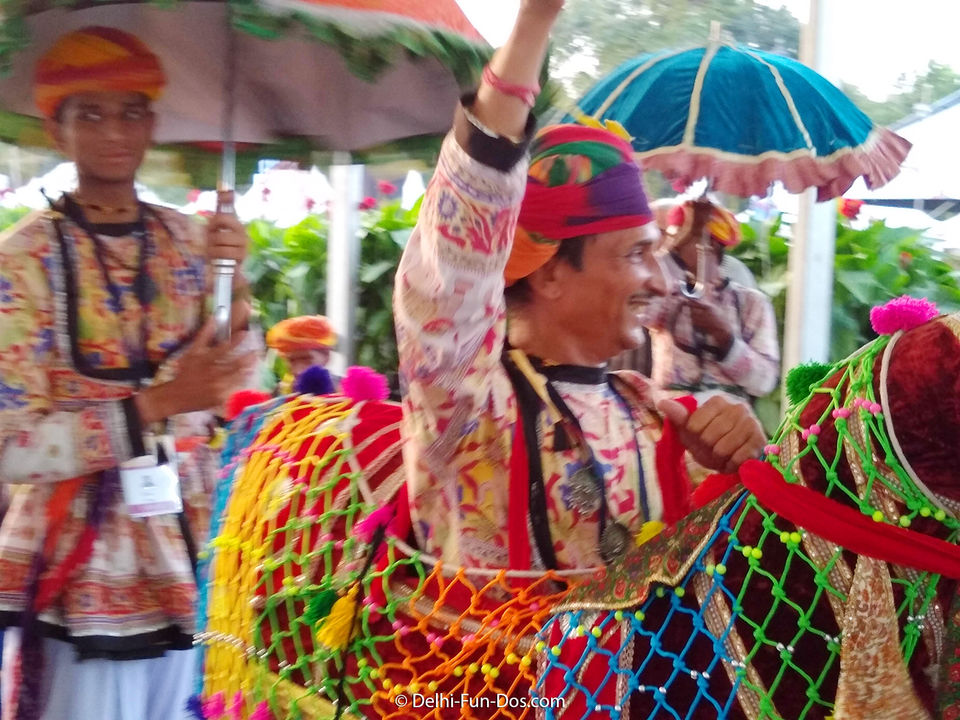 We saw a lovely Kachhi Ghodi dance from Rajasthan during one these random gigs.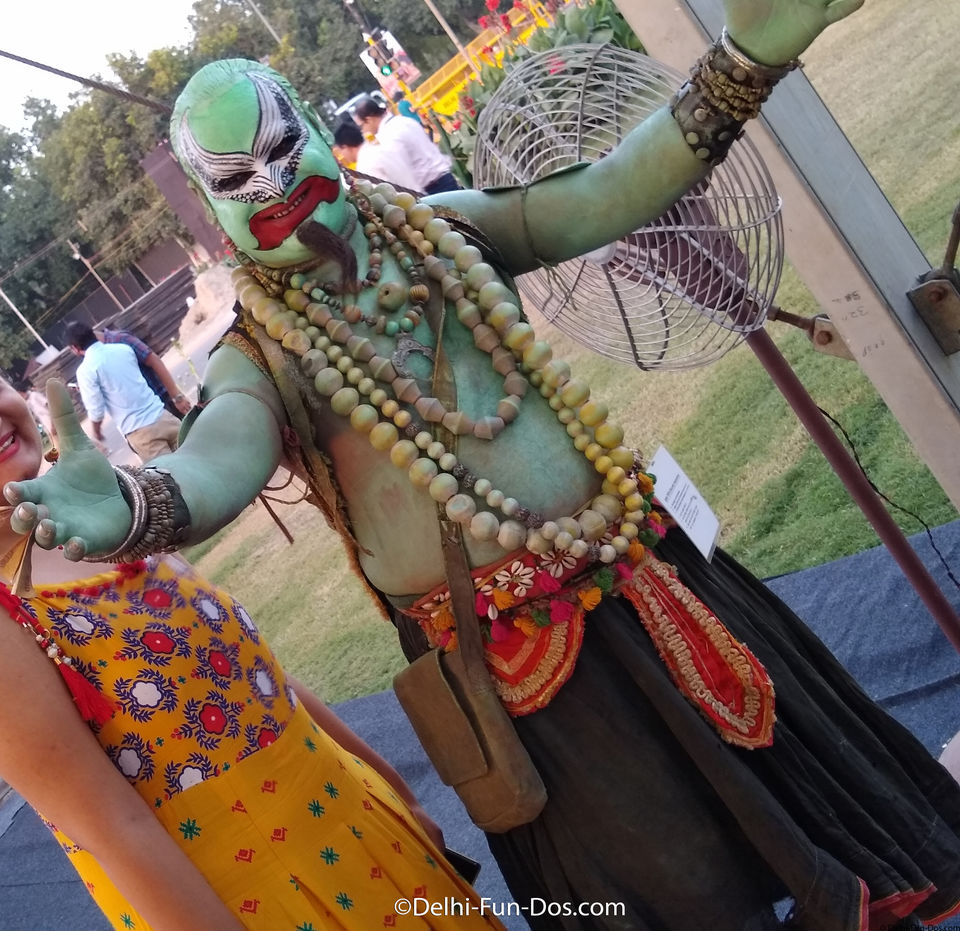 Entertainers or Bahurupiyas dressed as various mythological characters were getting clicked happily with selfie fans.
In fact, a host of somewhat tacky selfie booths have also been erected here.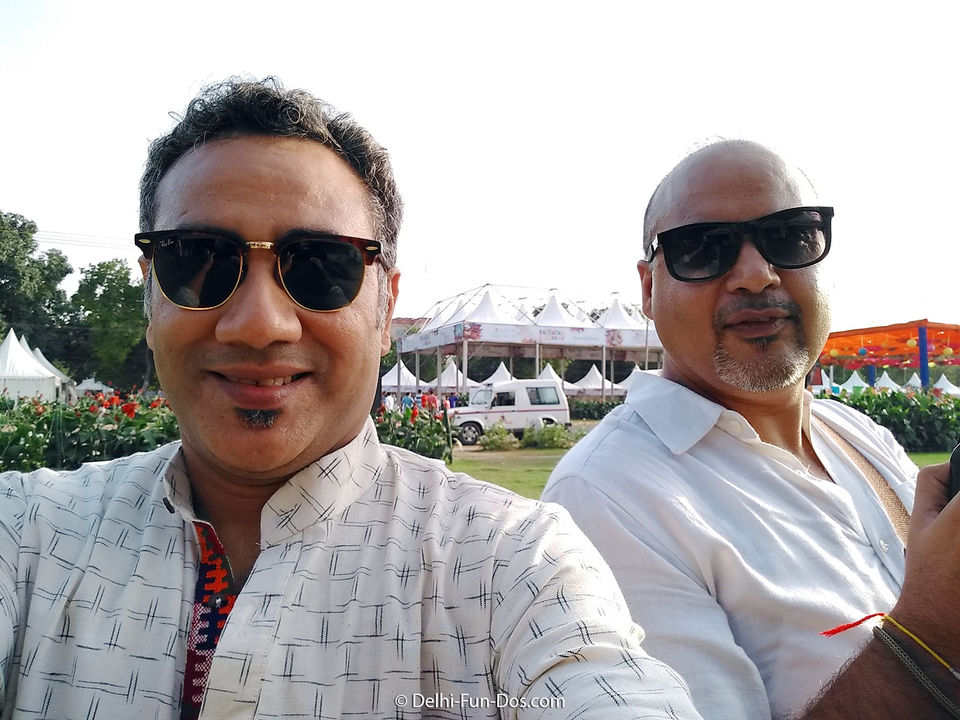 If you are looking some unadulterated good times, with friends or self, just come here. In this process one does get to have a taste, literally so, of the magic that Incredible India is.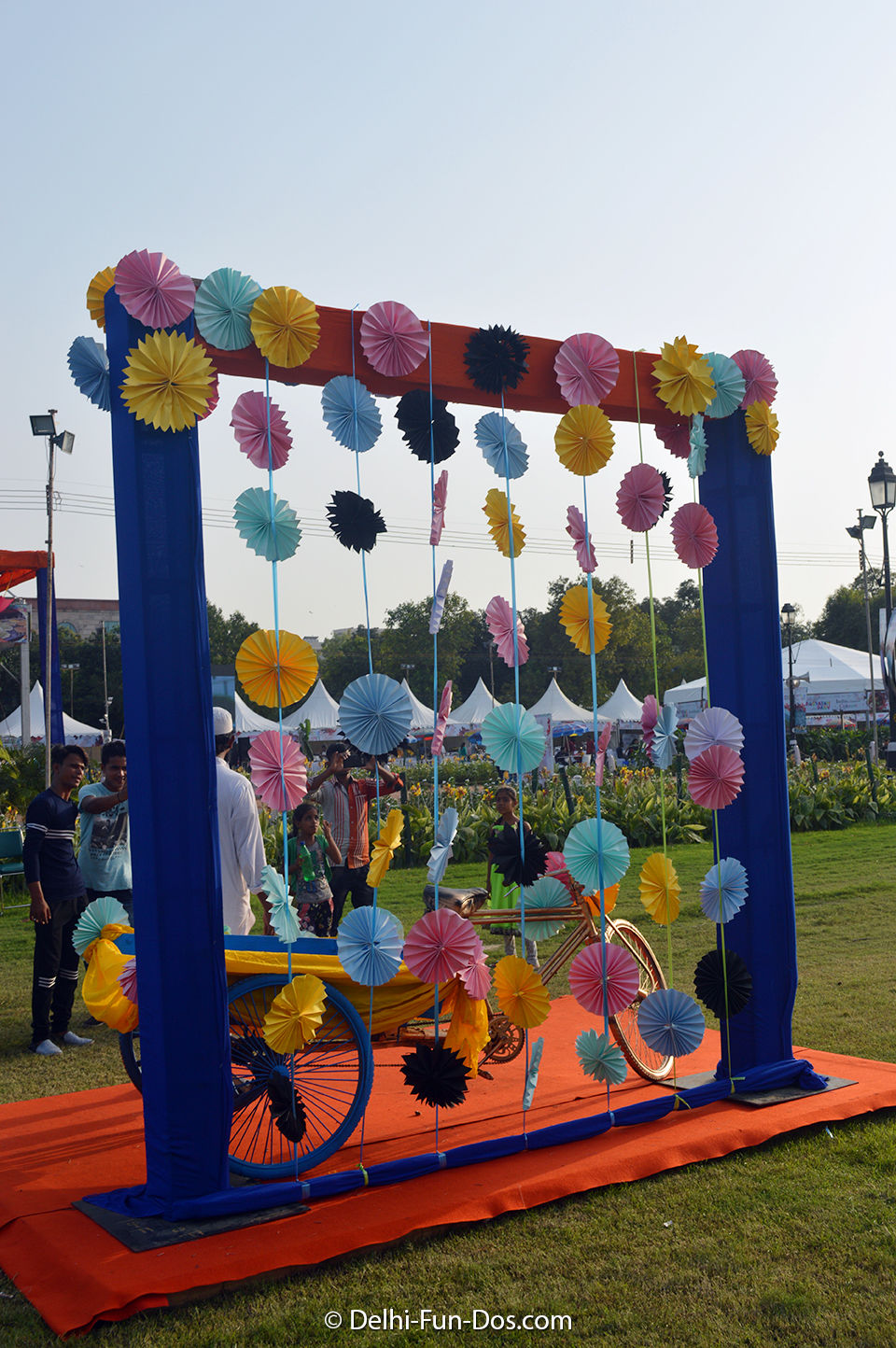 Also, the colours here, reflective of our country, are a shutterbug's delight. We are coming back to Paryatan Parv 2018 again with friends and family.