It was my first ever visit to this heritage city Gwalior. I reached Gwalior from Ahmedabad around 6 am in morning to appear for an interview for Admission in IITTM. After having tea outside the railway station I went to Gwalior fort and stayed there in the Gurudwara for night. Next day I went to explore the streets of Gwalior. The first place I visited was this grandest building of Gwalior, Jai Vilas Palace or Scindia Palace museum.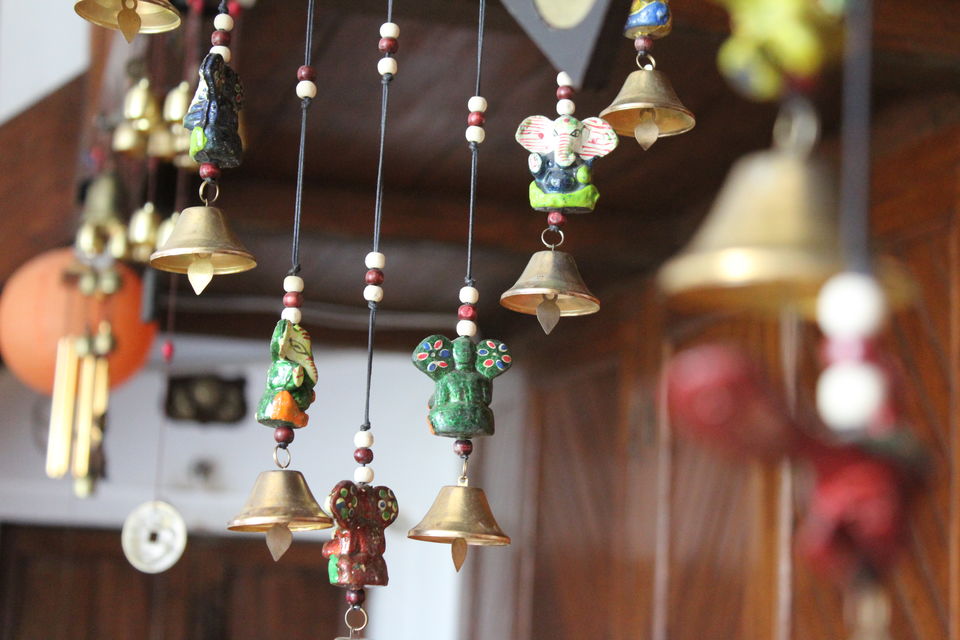 I reached around 9:00 am in morning and the museum was still closed as it opens for visitors at 10:00 am. I met the watchman there and talk with him. He had lived in Gujarat so we talked many things about Gujarat and gwalior. He shared some interesting stories of Gwalior and the Scindia family. Finally, the museum was open. There were few tourists at that time. I bought my tickets and started my amazing visit to the palace.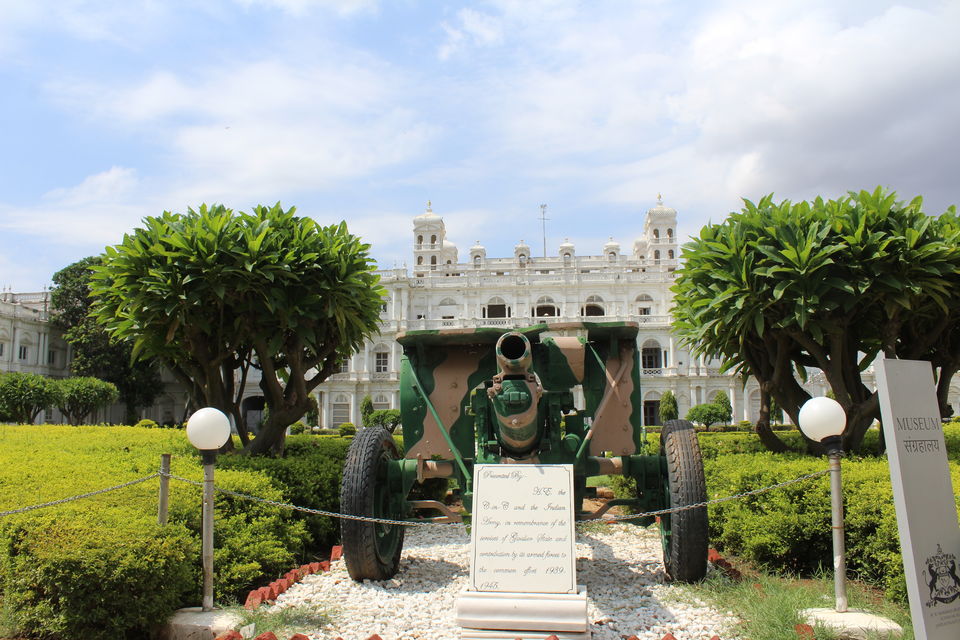 The palace is majestic in every terms. It is among the grandest palaces of the world and is the only private palace in India. The palace is painted in White from outside and the green lush gardens are beautifully maintain surrounding the palace.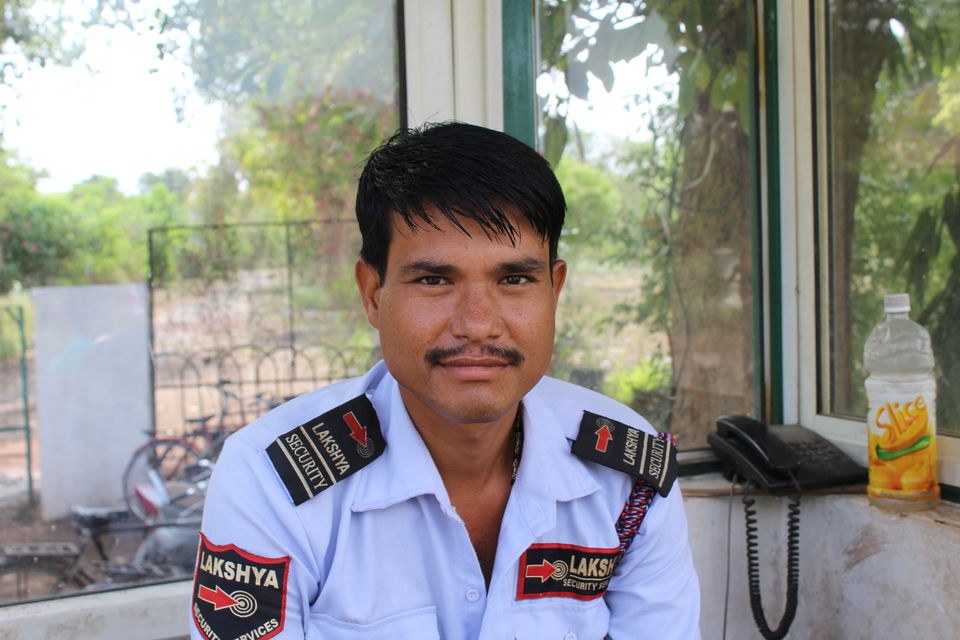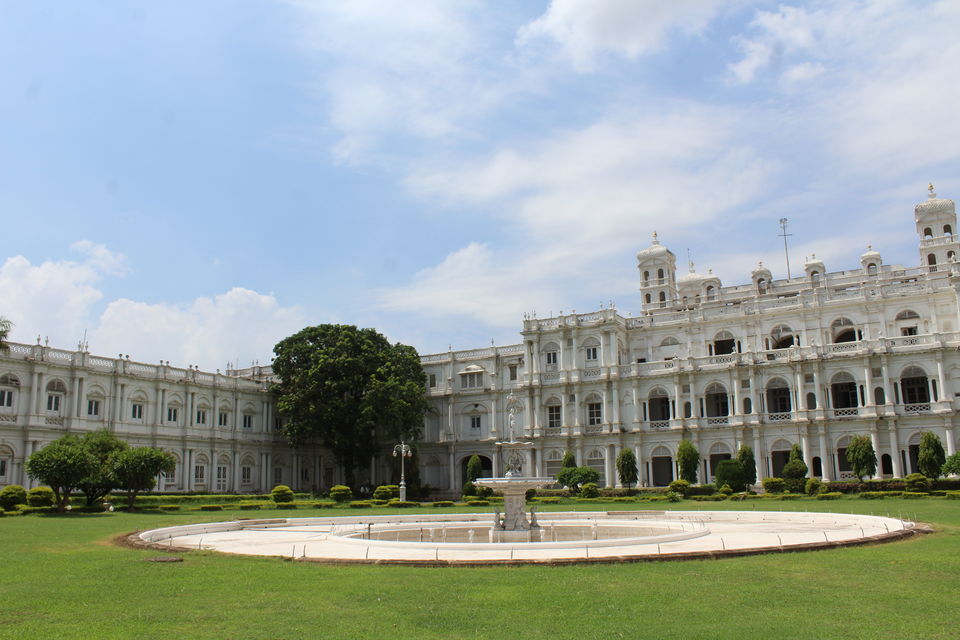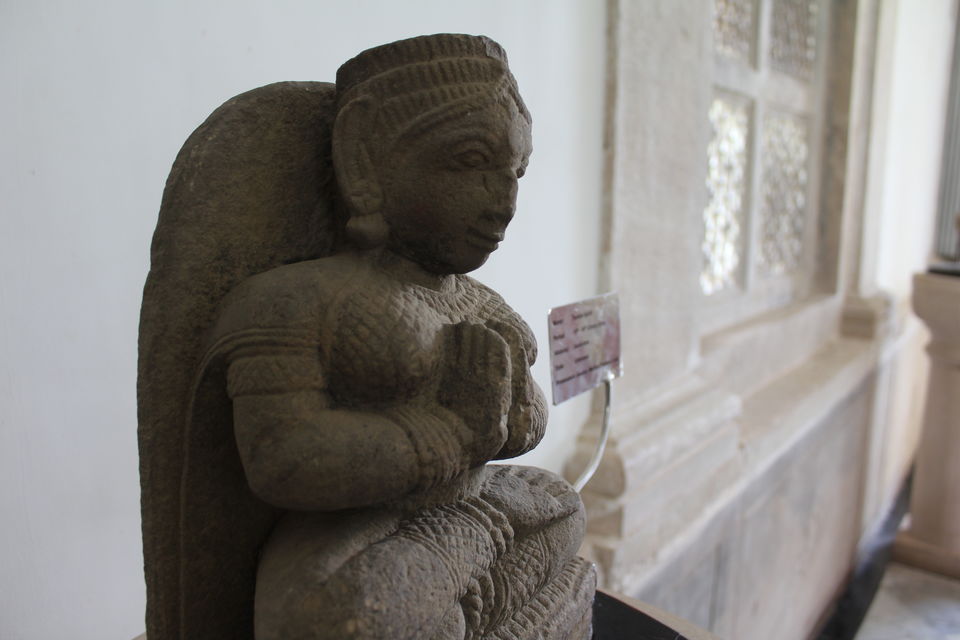 At the entrance, there are many statues and sculptures of ancient time.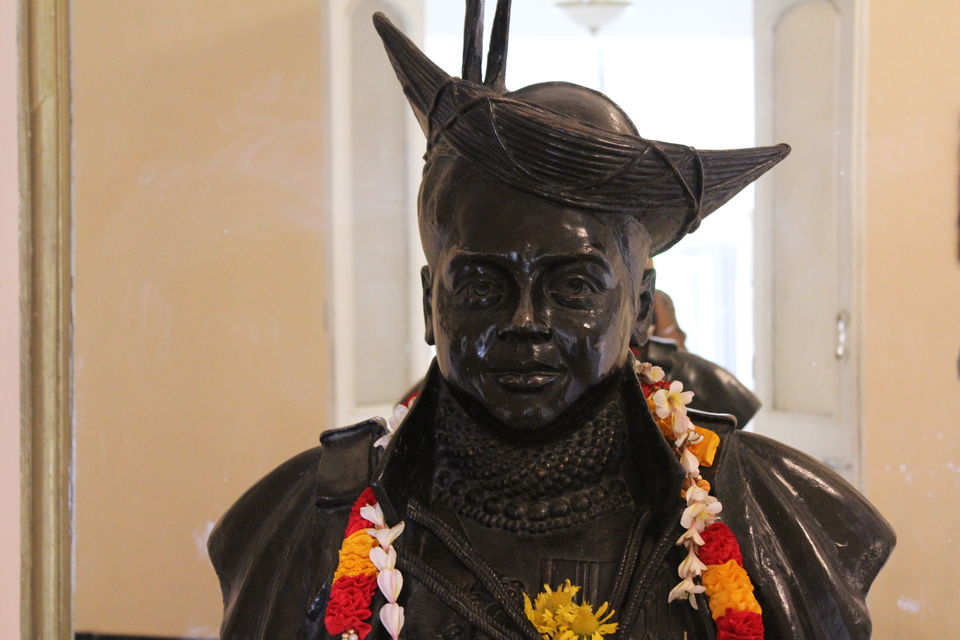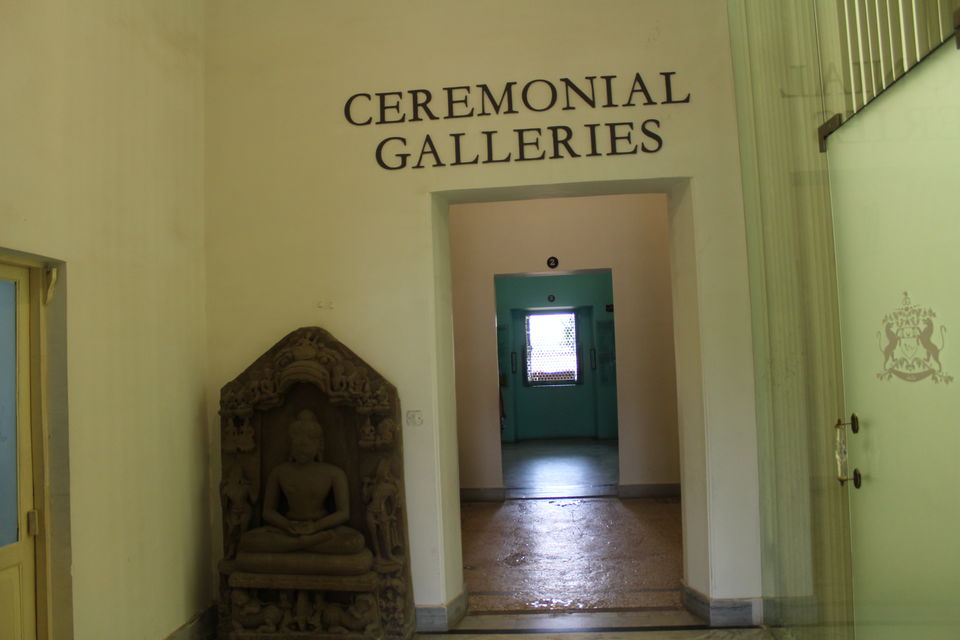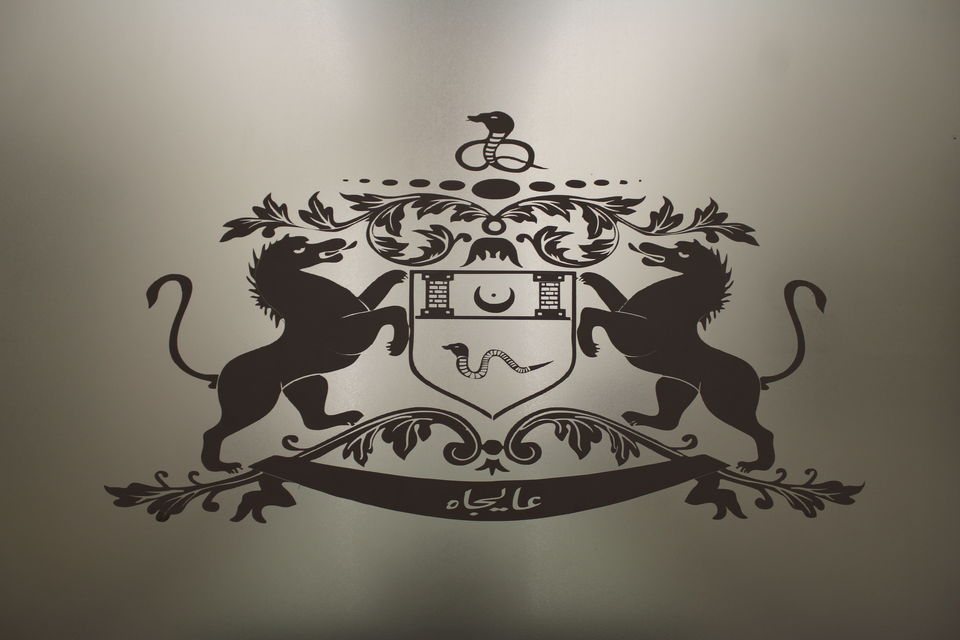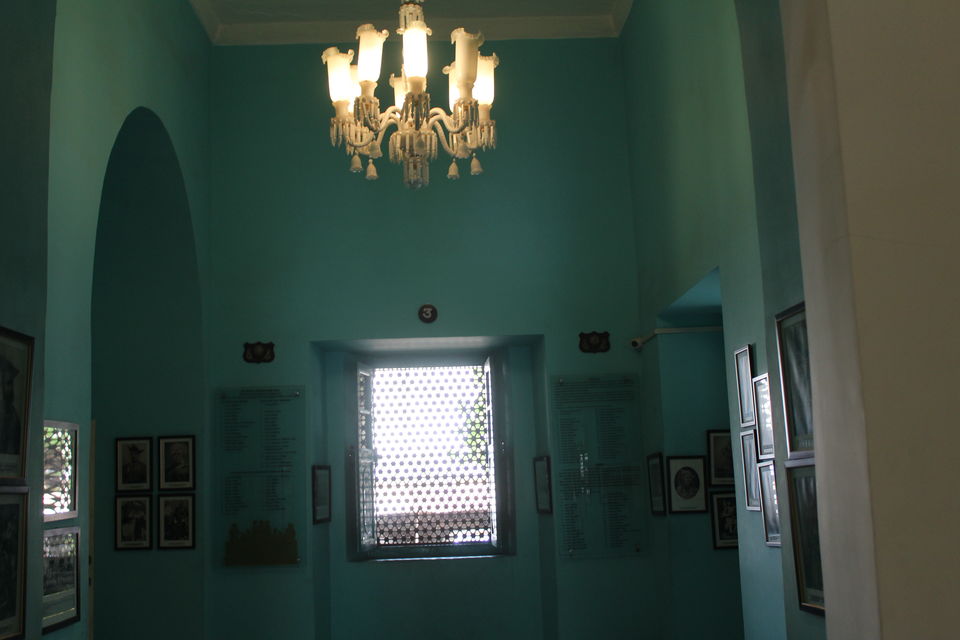 The rooms are painted in different colors and have various designs of windows , doors and other architectures.
There are many beautiful art pieces in every room.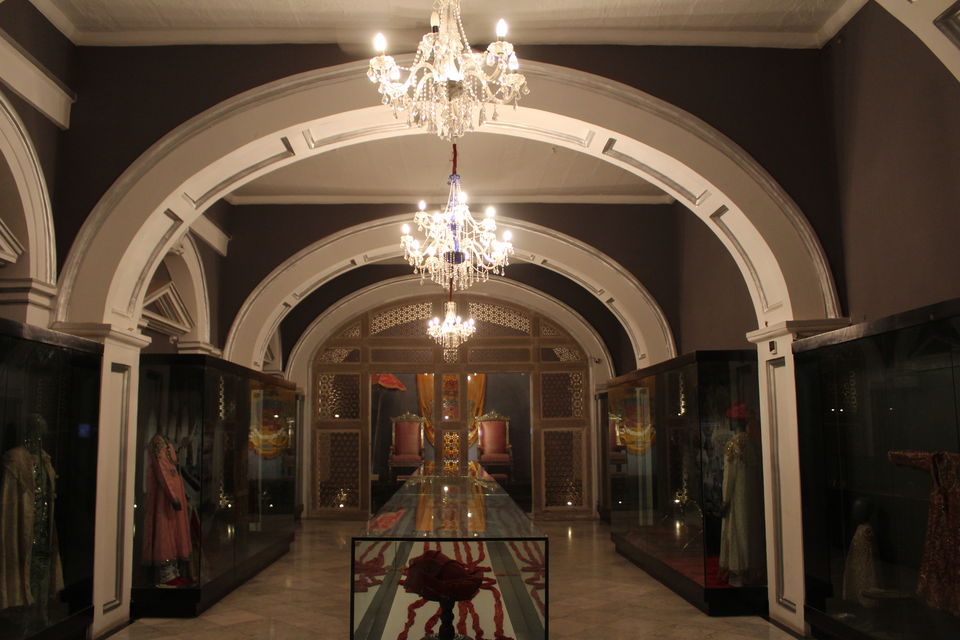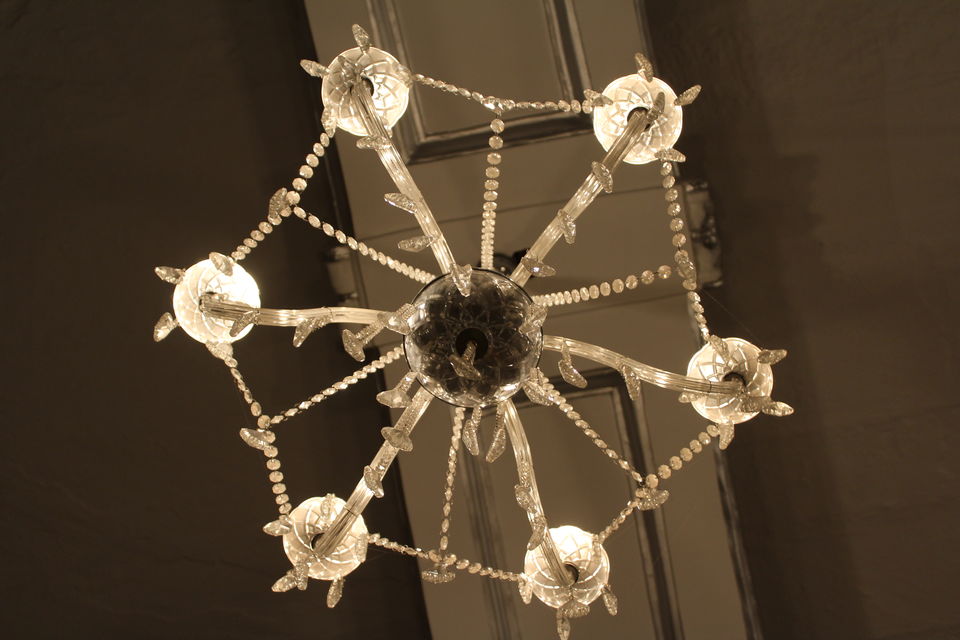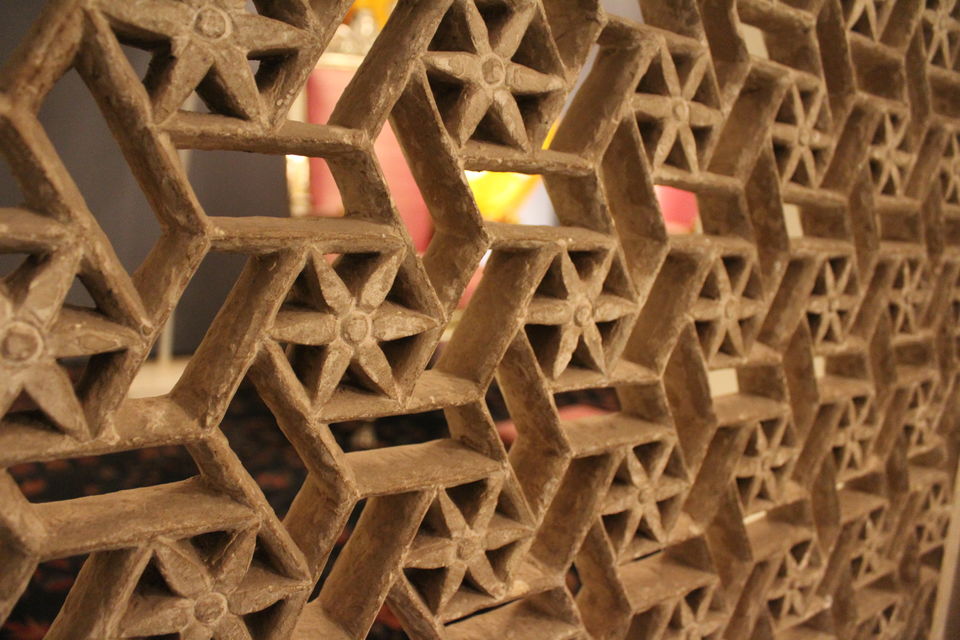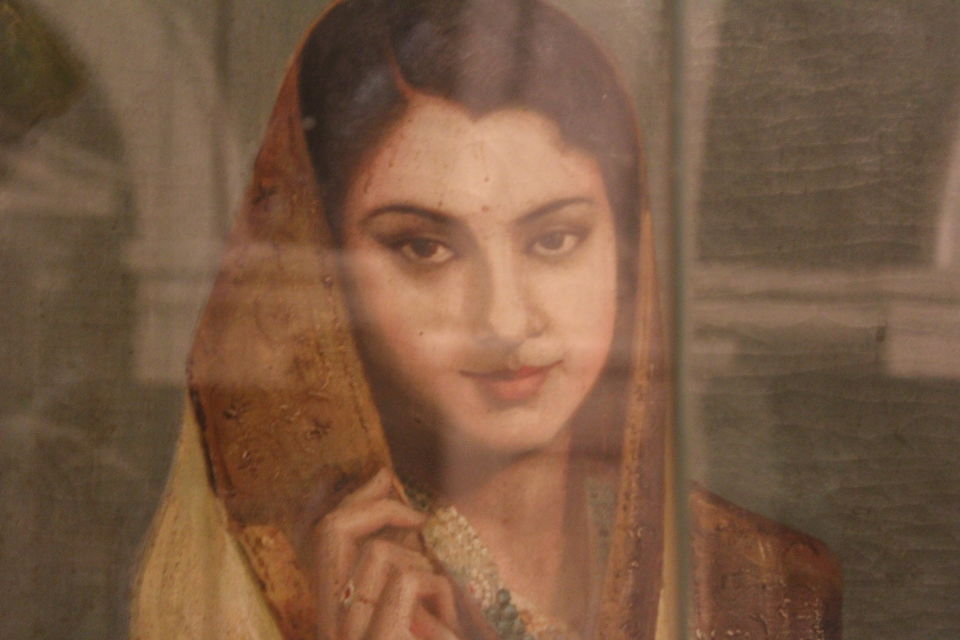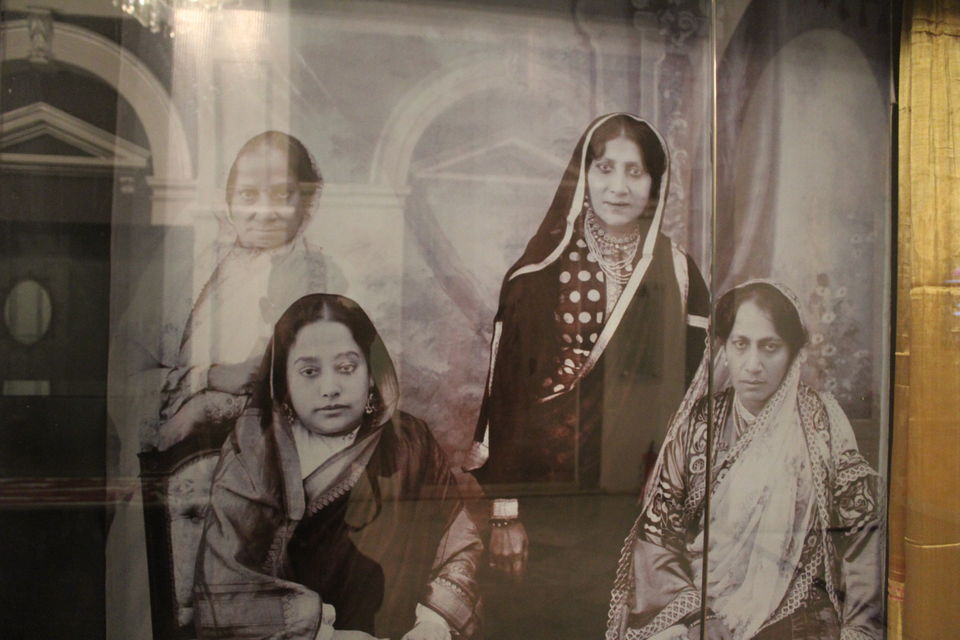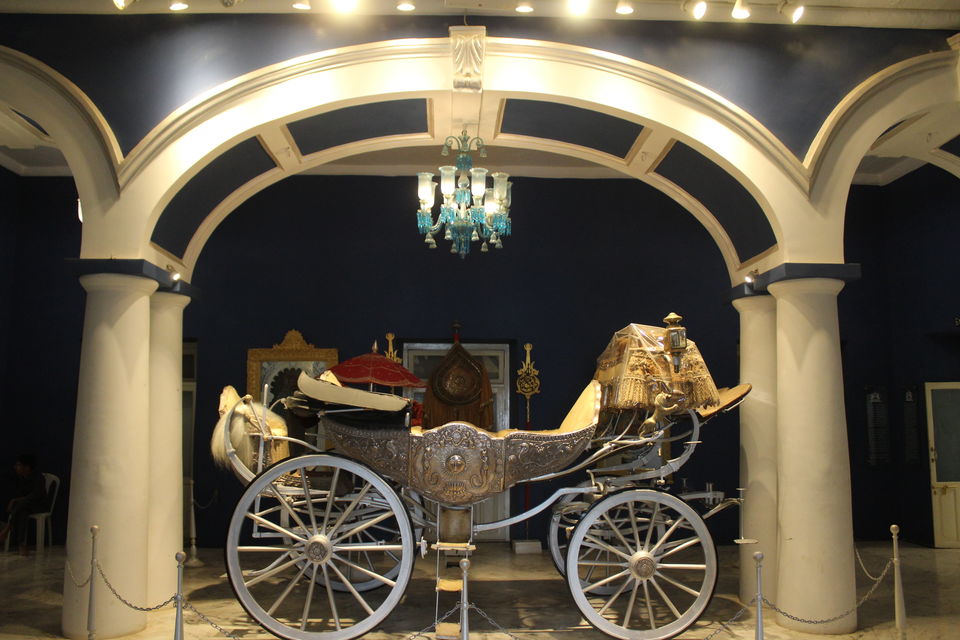 The museum has collection of classic old oil paints, chariots, clothes and accessories etc.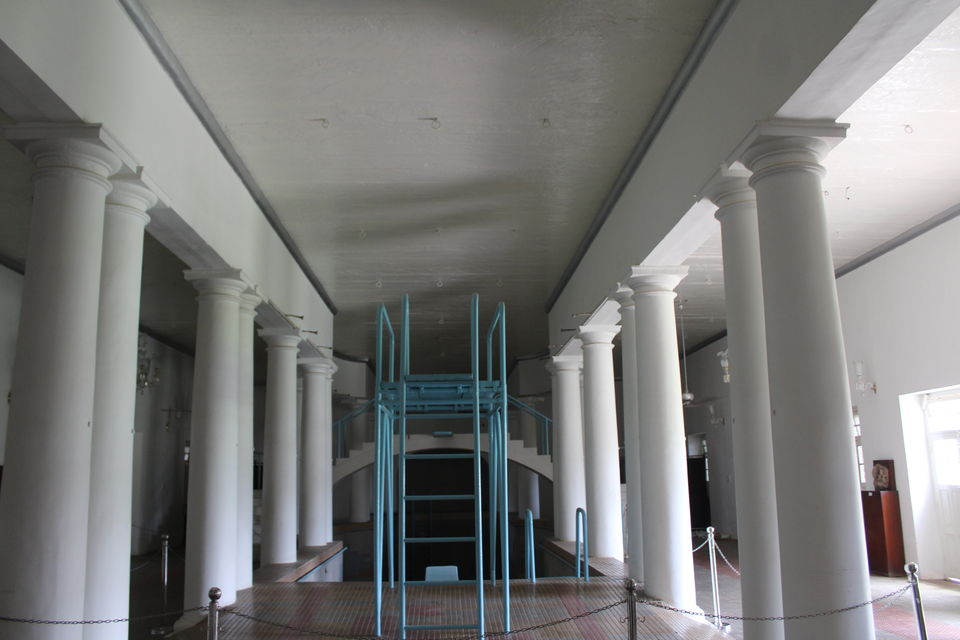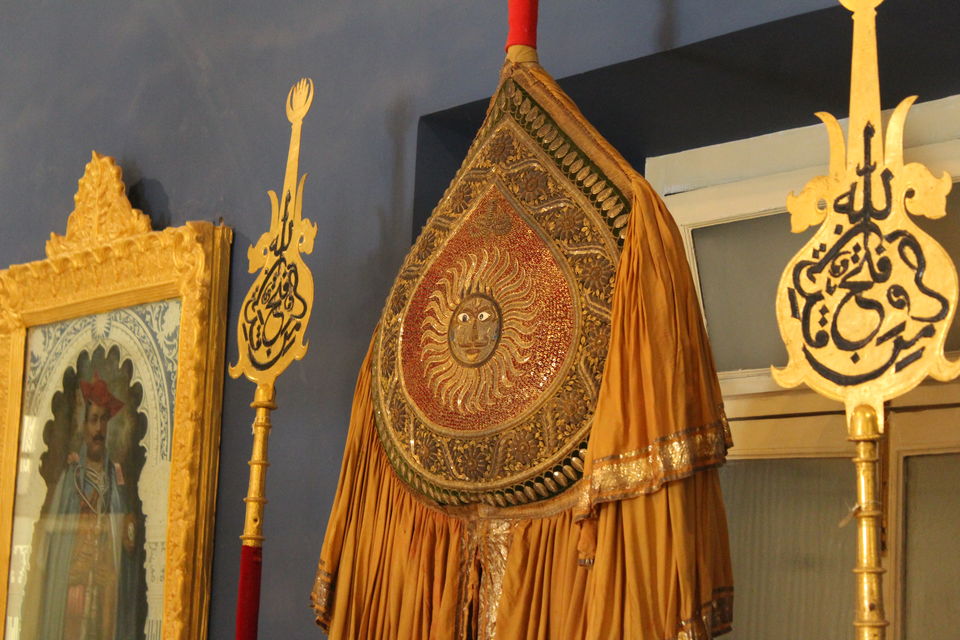 It also has a museum inside the room.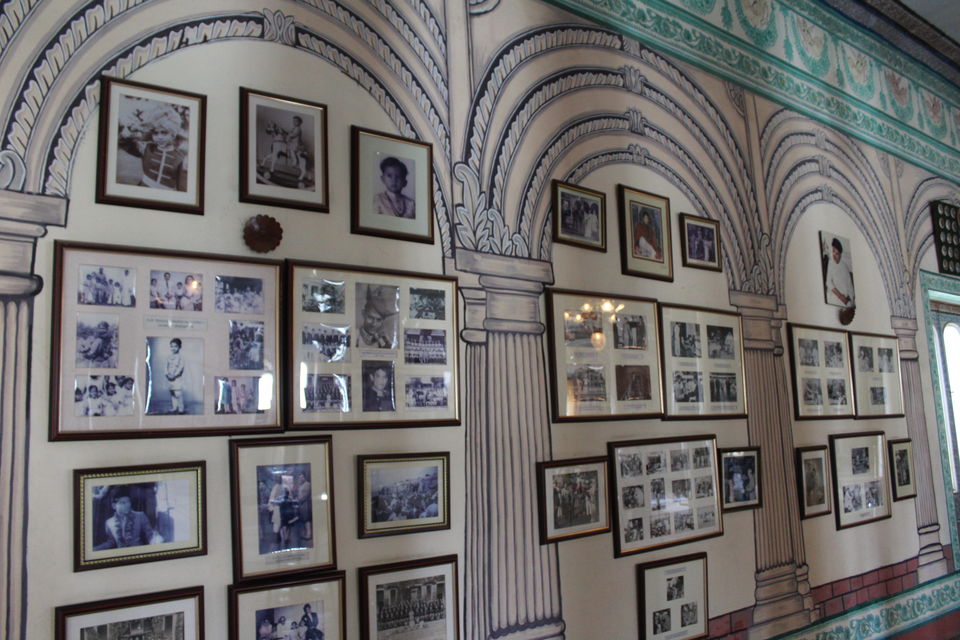 A gallery has all the photographs of the Scindia family.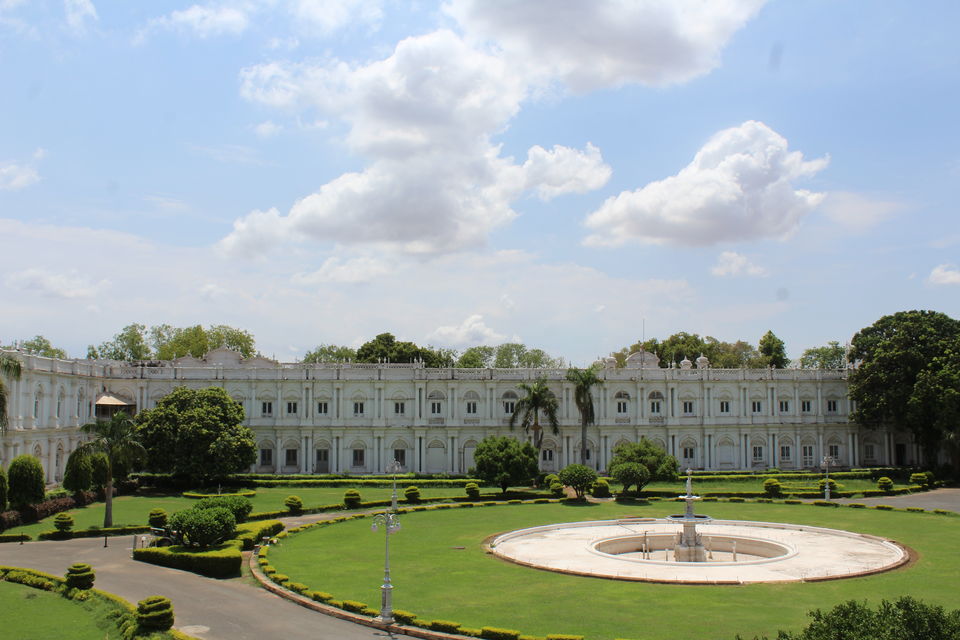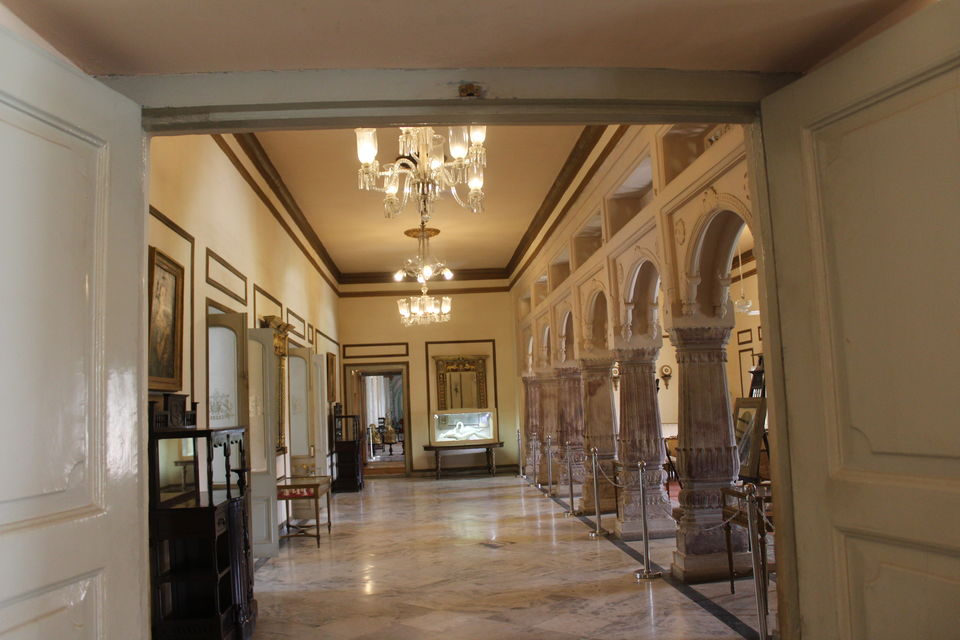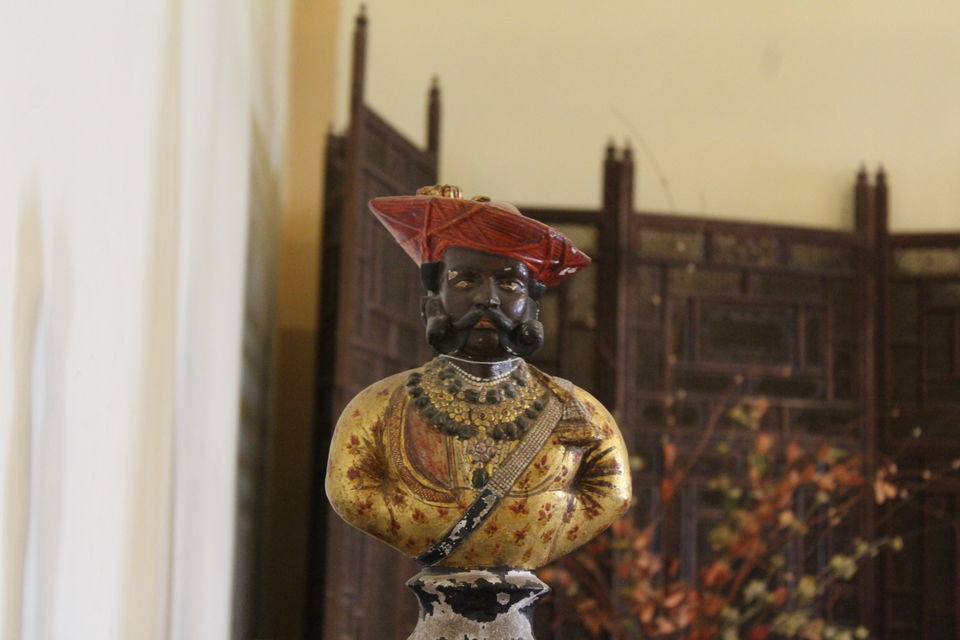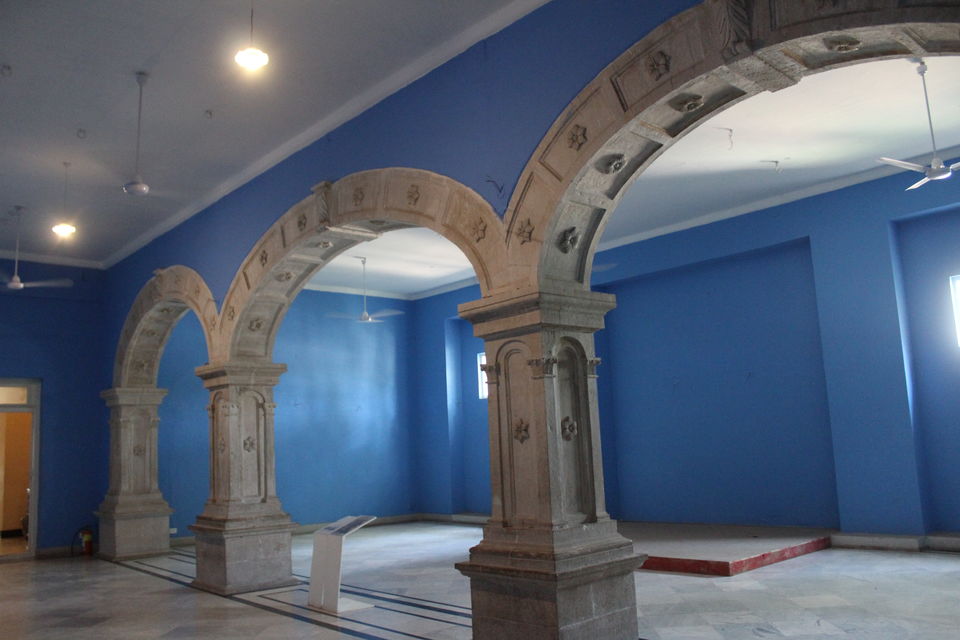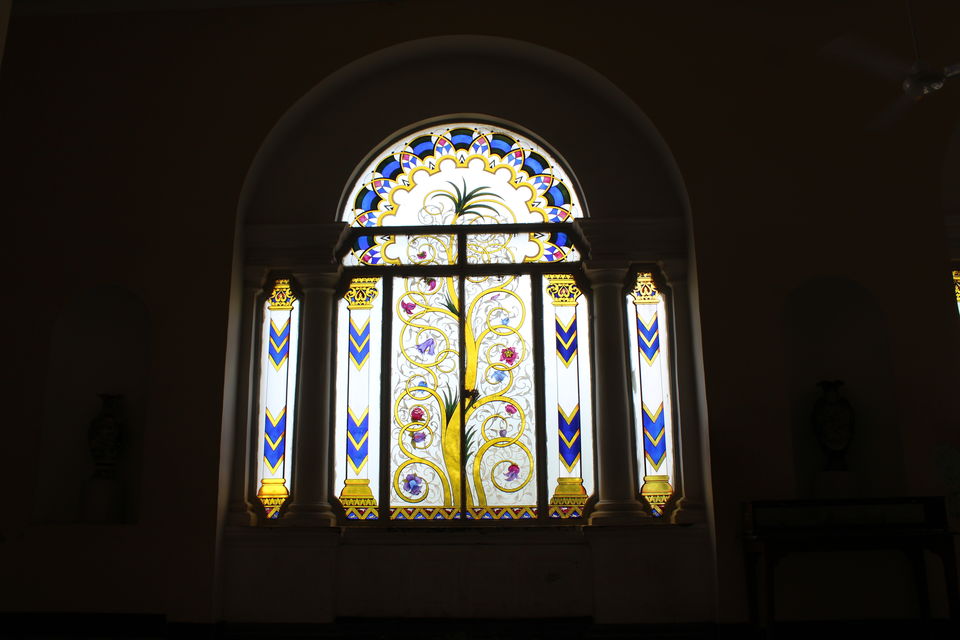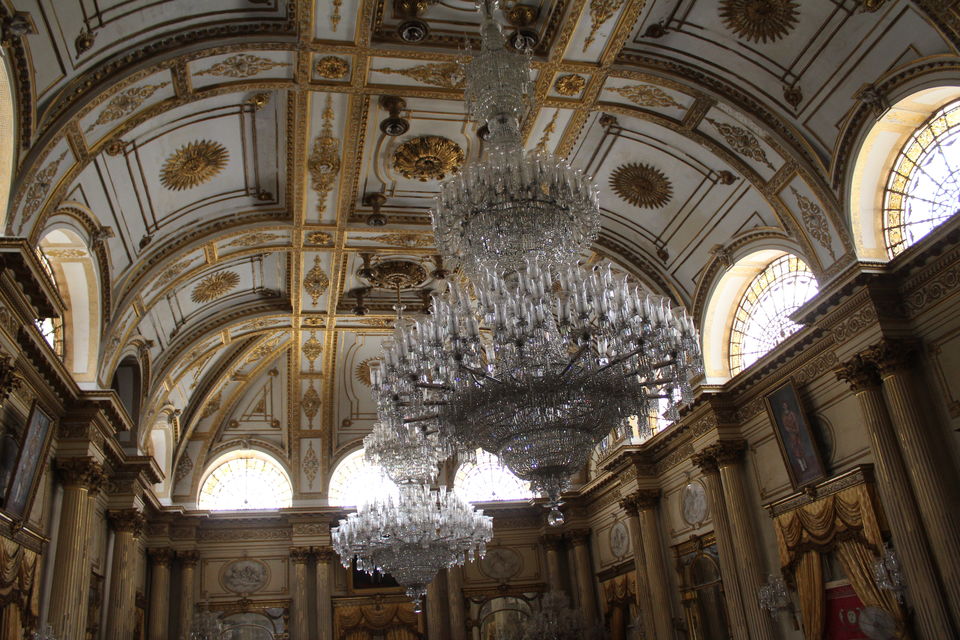 The main hall is at the first floor. The ceiling of this grand hall is decorated with gold. It has 3 giant chandeliers which weighs 3 tons each.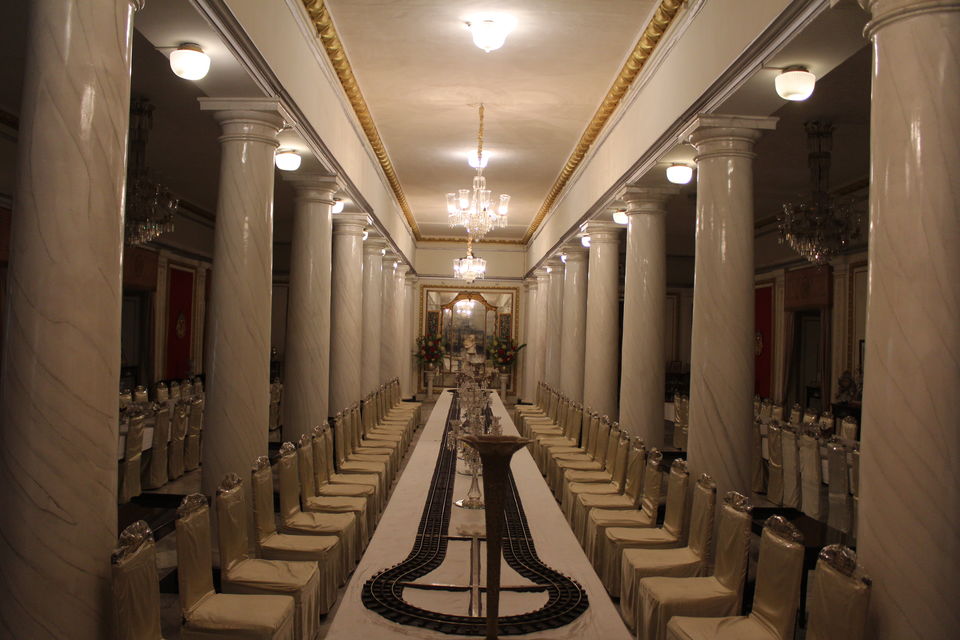 The dining room has this unique train and track on which the food is served.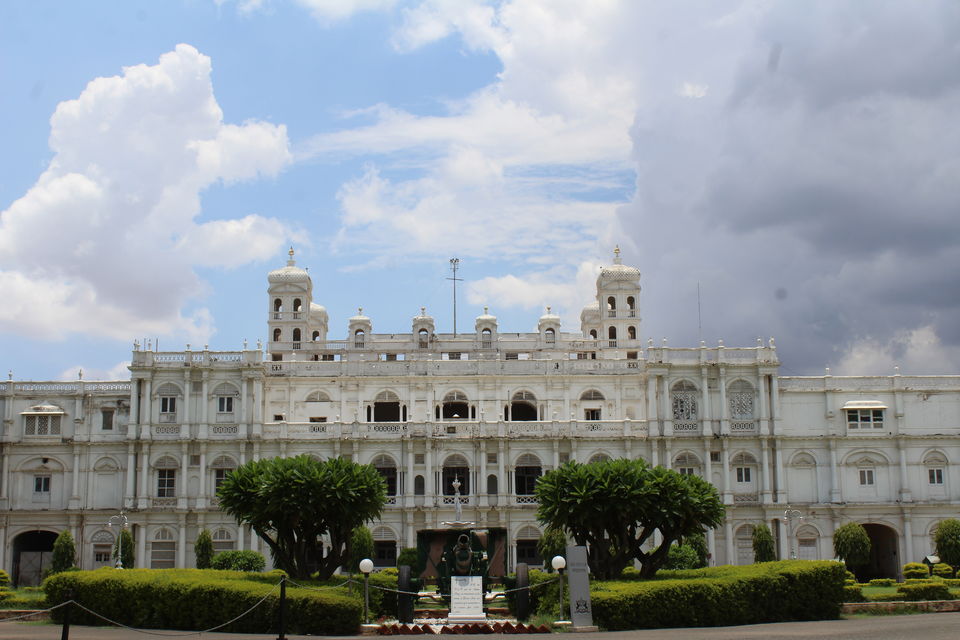 It was an amazing experience to visit the palace and museum and to learn more about our history.
How to reach: Auto and Taxi is available from every place of Gwalior city
Attraction: Museum, Palace, Garden, Architecture
Amenities: Eatery is available
Timings: Open all days of the week except Monday and national holidays
10:00am- 4:45pm (April- September)
10:00am- 4:30pm (October- March)
Entry fees:
INR 100 per person for Indians
INR 600 per person for Foreigners
INR 70 for Camera/Mobile
INR 150 for Video camera
(*Free entry to children up to 05 years)
(**Free entry to physically challenged persons)
Best Time to Visit: October to March