India's top dwelling for tigers, Bandhavgarh National Park has the highest density of royal Bengal tigers in the world. Come take a plunge into our incredible past, in the heart of India. Madhya Pradesh is the state of the mighty tiger, it is the state of waterfalls, dense jungles and historical ruins that are proof of our glorious past. Often ignored for the more popular, neighbouring states, the tourist places in MP are an exotic mix of offbeat and touristy. Thousands of years old caves in Bhimbetka, erotic temples of Khajuraho, palaces and forts of the quaint little villages of Mandu and Orchha, and numerous national parks make Madhya Pradesh a state you can never get tired of exploring. If Rajasthan is the royal past of our rich country, Madhya Pradesh is the historical heart.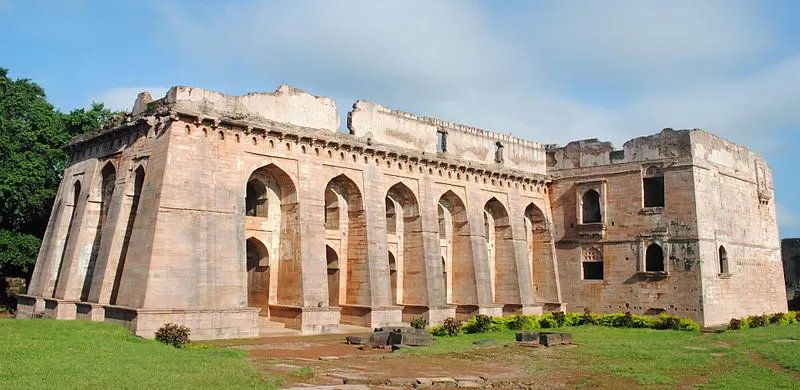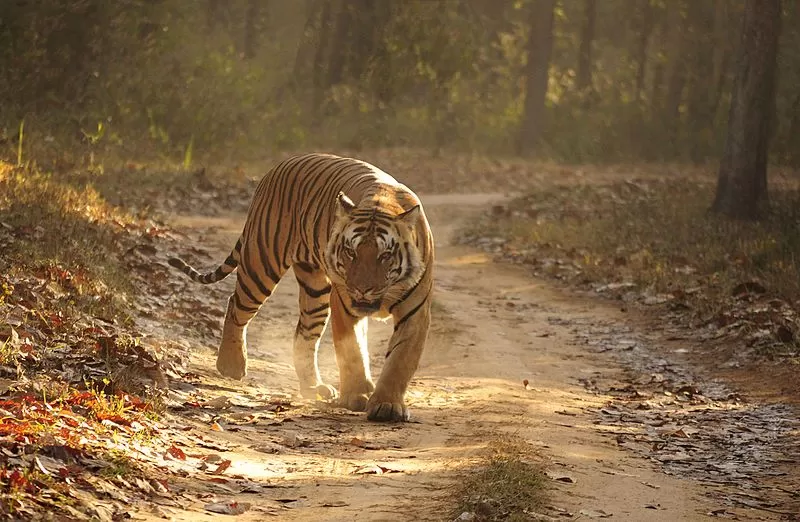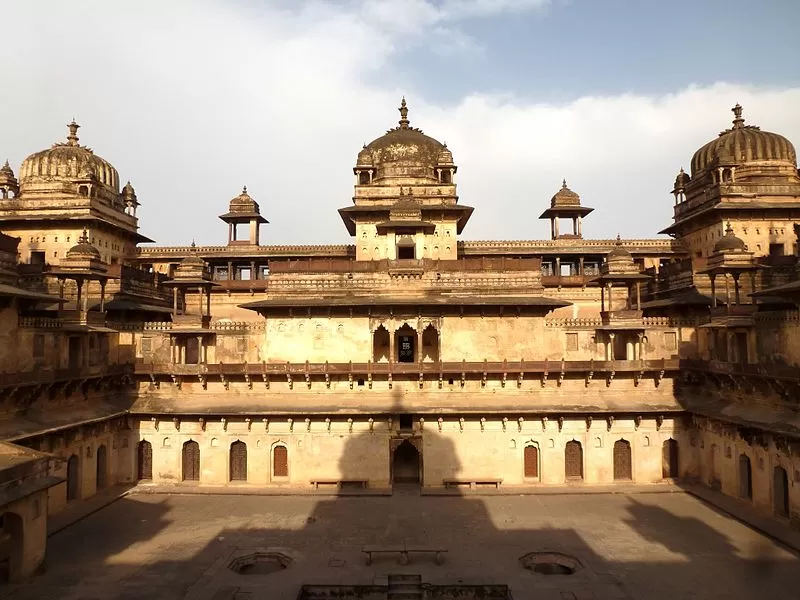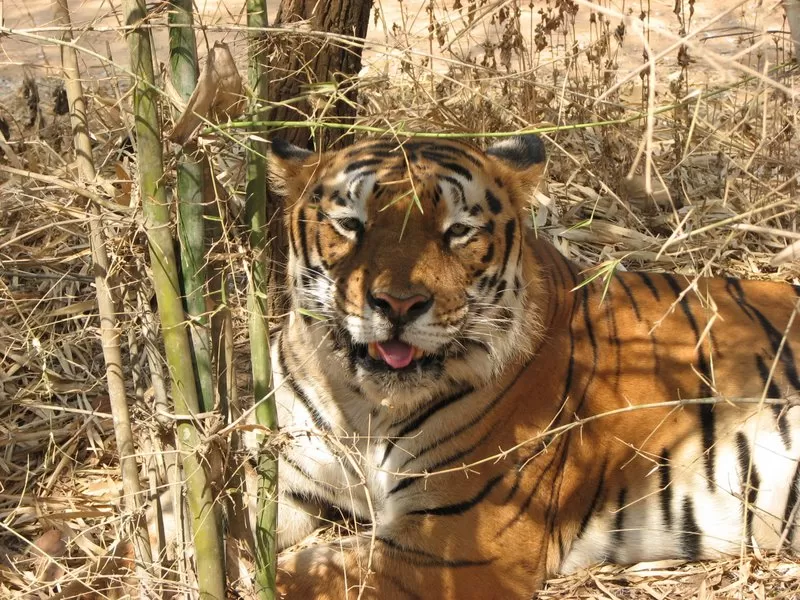 So, go on an epic adventure across Madhya Pradesh and learn India's history and heritage from the places it happened.
Getting around the tourist places in MP
Madhya Pradesh is connected by good highways and a thriving railway system. There are also five airports (Gwalior, Jabalpur, Khajuraho, Bhopal and Indore), out of which two are international (Bhopal and Indore). with good connectivity to major Indian cities. However, the best way to explore the state is via road.
If you wish to drive around the state you can hire a self-drive car from every major city. You can also hire taxis for the same. Prices start at ₹9/km, exclusive of fuel charges, toll charges and other miscellaneous expenses.
Exploring Madhya Pradesh
Dominated by its majestic hilltop fort, Gwalior is a perfect starting point for the exploration of Madhya Pradesh. Where Gwalior Fort defines the city's skyline, the elaborate Jai Vilas Palace defines the growing importance of the city after independence. The towering Jain sculptures and humble archaeological museum are places of great interest.
What to see
1. Start your day by visiting Gwalior fort. Known as the pearl of Indian fortresses, this fort is majestic and exquisite. There are two entries to the fort: the eastern side is an uphill trek, which gives you a formidable view of the fortress while you can take the car up the western side, all the way to the Urvai Gate. You can stop and see towering Jain sculptures en-route the western gate entry. Entry fees for adults is ₹75 and for children is ₹40. The fees for foreigners is ₹250. The visiting hours are from 8am to 6pm.
2. Visit the state archeological museum next. Housed in the 15th-century Gujari Mahal palace, the museum's entrance is flanked by extraordinary 14th-century sardulas (mythological man-lion creatures) and inside are large collections of Hindu, Jain and Buddhist sculptures. Entry fees is ₹10 for Indians and ₹100 for foreign nationals. The museum is open from Tuesday to Sunday, between 10am to 5pm.
3. End the day with a fascinating sound and light show at the Gwalior Fort. It is an excellent way to make your kids learn about the proud history of this culturally-rich city. There are two shows, 6.30pm to 7.30pm in Hindi and 7.30pm to 8.30pm in English. The cost is ₹75 per person.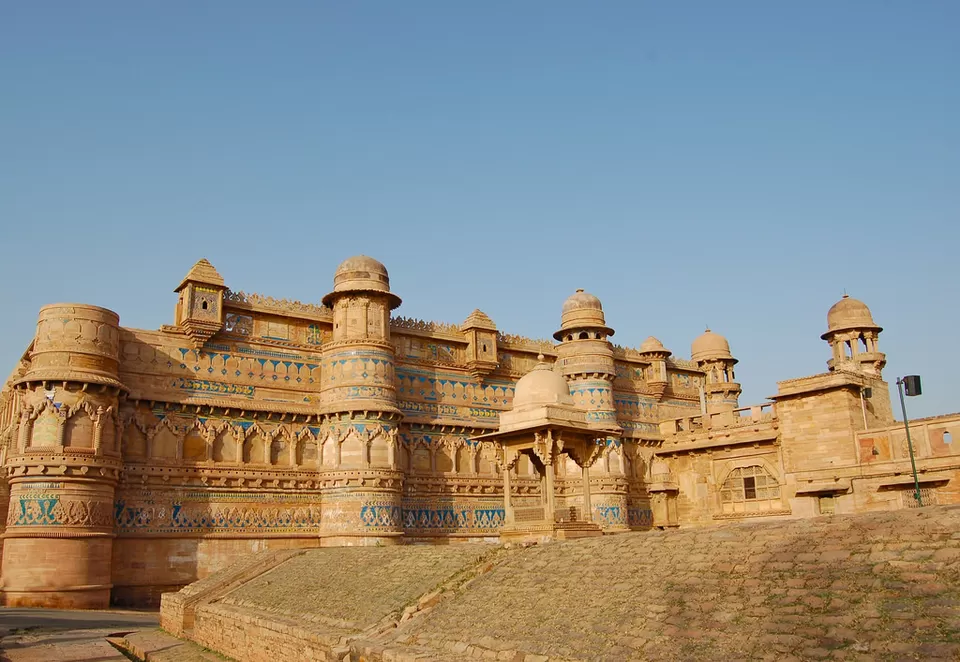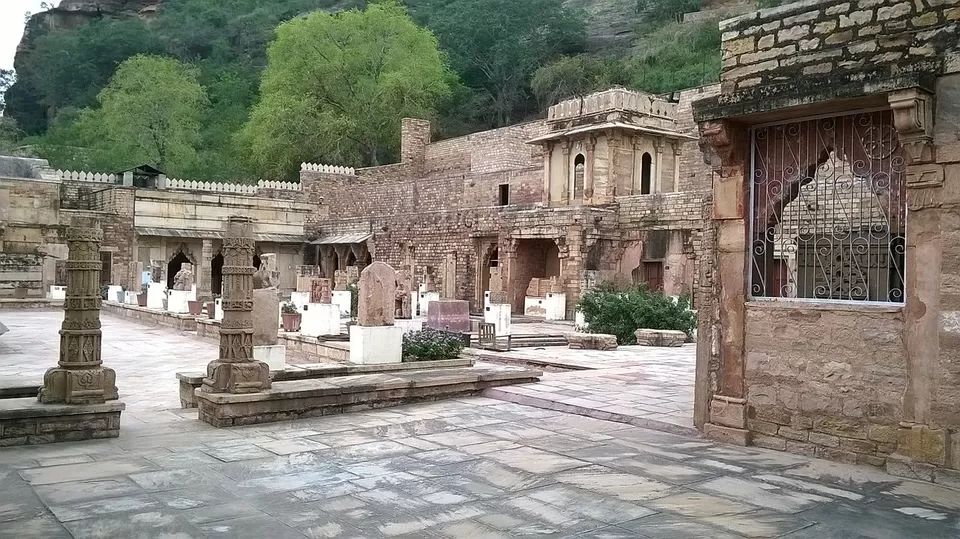 Today, start the day with a visit to the Jai Vilas Palace and end it in Orchha.
What to see
1. Built by Maharaja Jayajirao in 1874, the magnificent Jai Vilas Palace is filled with quirky things like cut-glass furniture, stuffed tigers and a ladies-only swimming pool with its own boat. The palace and the Scindia museum have some 35 rooms and were built by prisoners from the fort. The royal court (Durbar Hall) has two 12.5m-high, 3.5-tonne chandeliers, said to be the largest pair in the world. The dining room has an interesting model railway track with a silver train that supposedly carried after-dinner brandy and cigars around the table. Entry fees is ₹100 for Indians and ₹600 for foreigners. The palace and museum are open between 10am to 6pm in summers and between 10am to 5.30pm in winters, from Tuesday to Sunday.
2. After a leisurely look around the Jai Vilas Palace, leave for Orchha. Situated at a distance of 123km from Gwalior, it's a two hour drive.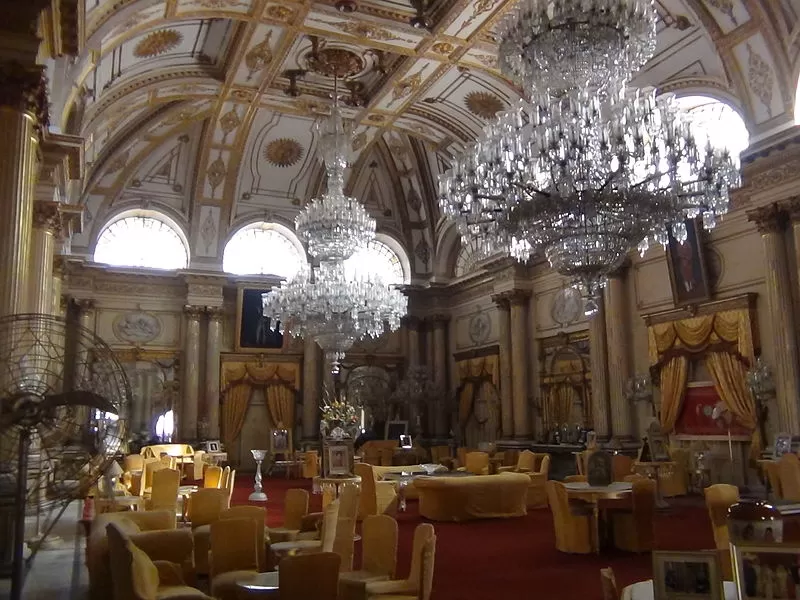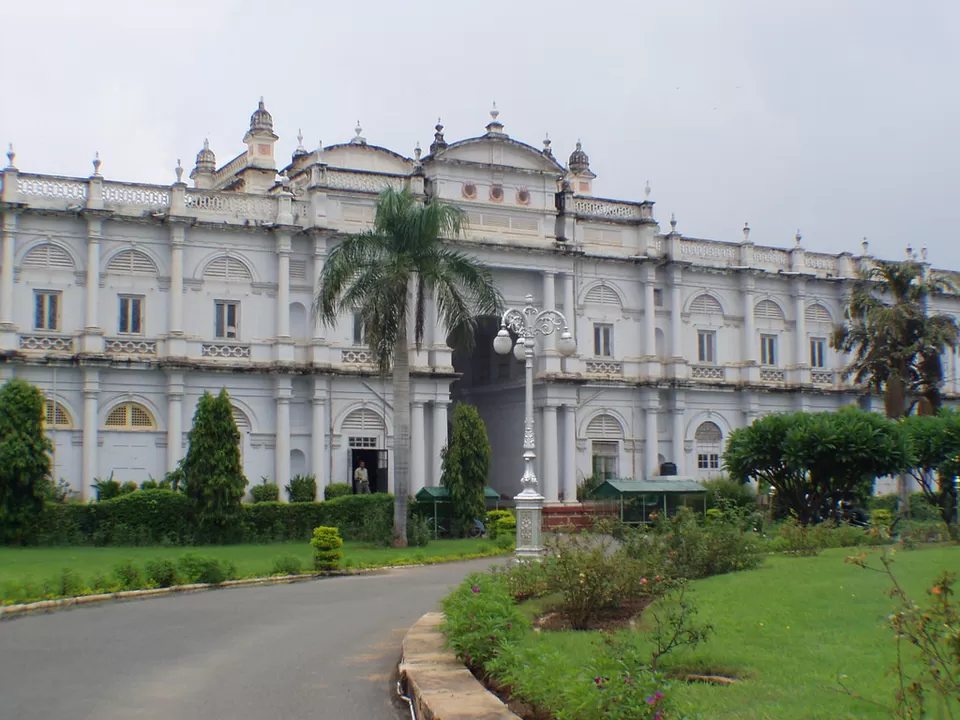 Orchha is your ideal mix of history and heritage, lying in a laid-back city. A prime example of the influence of Mughal architecture on Rajput monuments, Orchha has spectacular palaces, beautifully adorned temples and royal cenotaphs. And this small town can be explored within a single day, as all the places to see are located within 2-3km of each other.
What to see
1. Begin your day early and start with Orchha Fort complex. A large area is encompassed between the fort walls with three palaces inside. First is the Raja Mahal, an elaborately royal palace decorated with murals of social and religious themes of gods, mythical animals and people. Next is the Sheesh Mahal, built as a guesthouse for visiting kings, now converted into a hotel. Both the royal suites of Sheesh Mahal provide scenic views of the town and give the guests a small glimpse into the royal life. Right next to the Sheesh Mahal is the Jahangir Mahal, built for the then king of India, Jahangir, who was to stay in Orchha for just a night. Today the royal palace has many rooms with arcade openings, and windows with lattice design work. Entry fees to the fort complex is ₹10 for Indians and ₹100 for foreign nationals. The fort is open from 10am to 5pm, every day. Keep the ticket of Orchha Fort complex as it is the ticket that will grant you access to all the other sights as well.
2. Next visit the Chaturbhuj Temple, whose spectacular soaring spires are visible from every corner and street of the city. The temple was built for Lord Ram but it never fulfilled its purpose of being a temple. The idol that was supposed to be inside this temple was instead put in the Raja Mahal of the Orchha Fort complex and the inner sanctum sanctorum of Chaturbhuj Temple has since remained devoid of an idol. You can climb a steep, dark staircase to emerge on a mossy roof from where you can enjoy unmatched views of the Betwa River and Orchha Fort complex.
3. Next is the Ram Raja Temple and Laxmi Narayan Temple. Ram Raja Temple was built as a palace for the queen of Madhukar Shah, but was converted into a temple when, according to legend, the idol of Lord Rama placed inside the temple proved impossible to move. Today, the temple is the only one in India where Lord Rama is worshipped as a king and not as a lord. Laxmi Narayan Temple is situated on top of a hill and is a uniquely constructed temple where the outer structure is triangular in shape while the inner parts are square-shaped. Ram Raja Temple is open from 9am-12.30pm & 7-10.30pm in winter (October - March), and from 8am-12.30pm & 8-10.30pm in summer (April - September). The Laxmi Narayan Temple is open from 10am to 5pm, all days.
4. The last things to see are the royal chattris or cenotaphs. They are basically mausoleums of royal kings and high-ranking officials of their court. The cenotaphs are inside a complex with beautiful rose gardens surrounding each cenotaph. You can go to the roof of allcenotaphs and enjoy views of Betwa River. The cenotaph complex is open from 10am to 5.30pm.
4. End the day with a sound and light show at the Orchha Fort, learning about the history of kings and queens of this small but mighty town. The show costs ₹100 for Indian nationals and ₹250 for foreign nationals. From March to November, the English show happens at 7.30pm and the Hindi one starts at 8.45pm. Between December to February, the timings are 6.30pm for the one in English and 7.45pm for the Hindi one.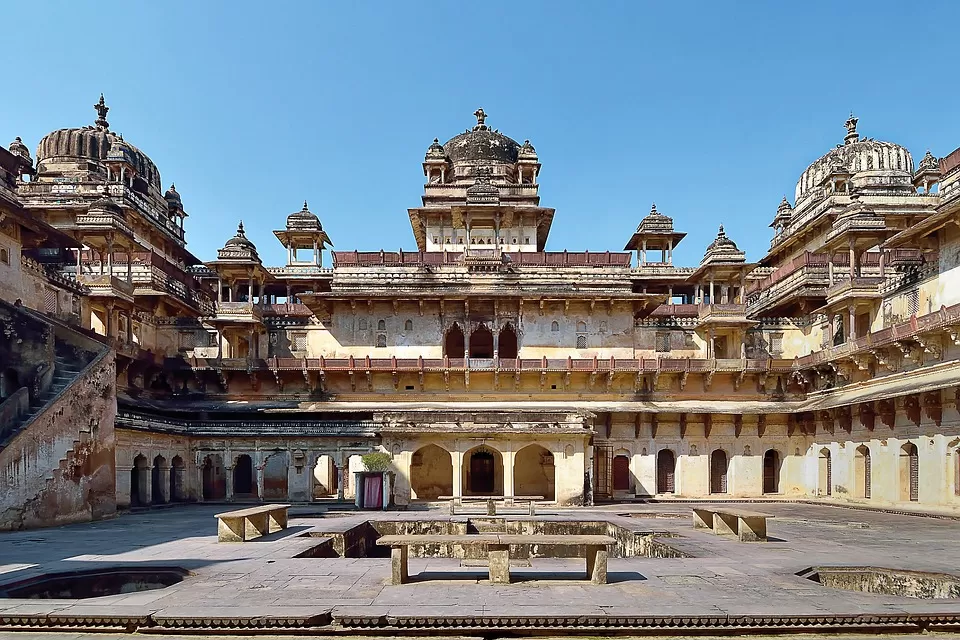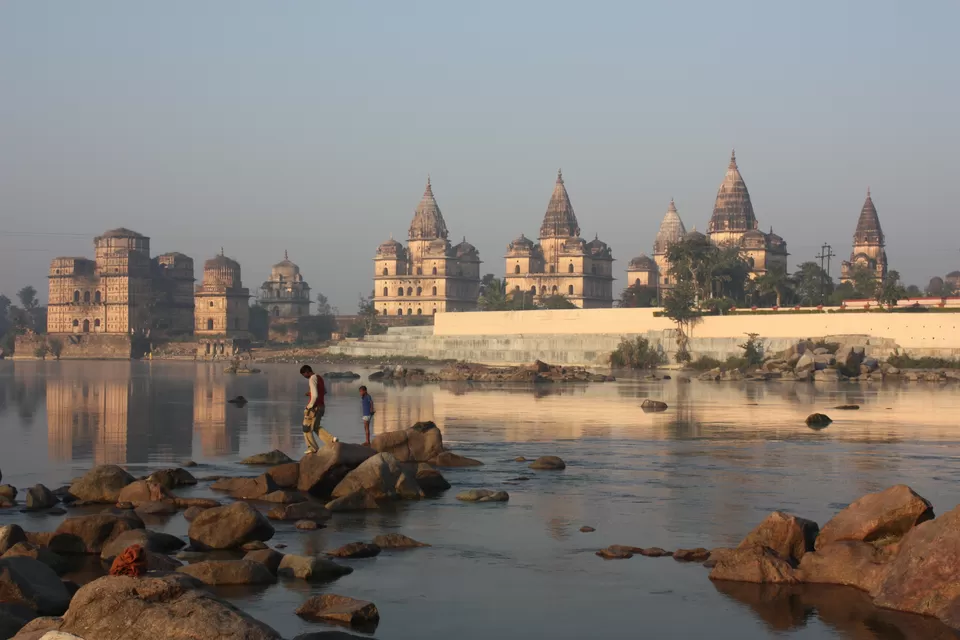 On day four of your journey, leave Orchha and head towards Khajuraho, 180km from Orchha, approximately a three to four hour drive away. Famous for its group of temples with erotic sculptures, Khajuraho is one of the most popular tourist places in MP, among both Indians and foreigners. Built between 950AD to 1050AD, the temples are stunning and demand attention of even the most uninterested tourist. A UNESCO World Heritage Site, the temples here display various forms of sculptures depicting meditation, spiritual teachings, kinship, wrestling, royalty and most significantly, erotic art.
What to see
1. Visit the Western Group of Temples first, the most striking and well-preserved temples in the city. Entry fees to the Western Group of Temples is ₹30 for Indian nationals and ₹500 for foreigners. There are no fixed timings to visit the temples, but they are open from sunrise to just before sunset.
2. You can end the day with the sound and light show, narrated by Bollywood icon, Amitabh Bachchan, every evening. Tickets cost ₹200 for adults and child ₹100 for children (Indians) and ₹400 for adults and ₹250 for children (foreigners). The show is conducted in both English and Hindi and timings are 6.30pm in English and 7.40pm in Hindi.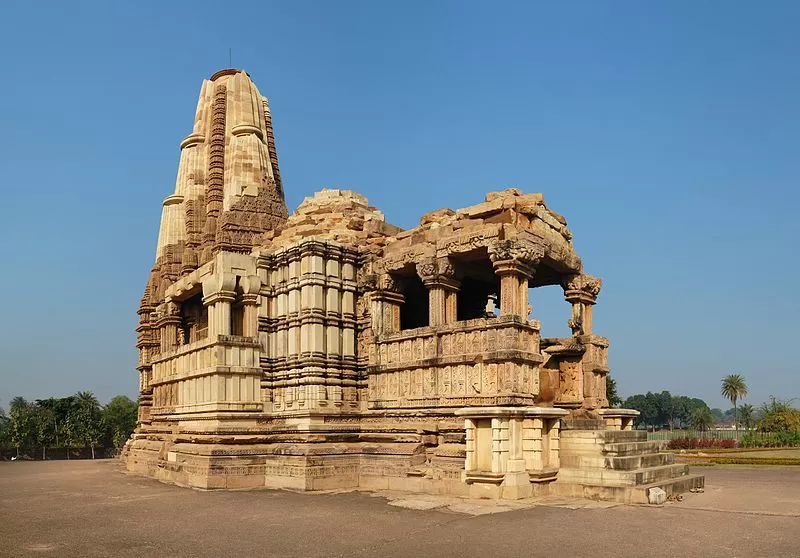 Start this day by visiting other temples and end it in Bandhavgarh National Park.
1. Today, begin the day with a visit to the other two temple complexes, Southern and Eastern Group of Temples. The Eastern Group contains a number of exquisitely sculptured Jain temples. There are the only two temples in the Southern group. There is no entry fee for these and they are also open from sunrise to sunset.
2. Since there isn't much to see in Khajuraho apart from various temple complexes, you can now move on to Bandhavgarh National Park.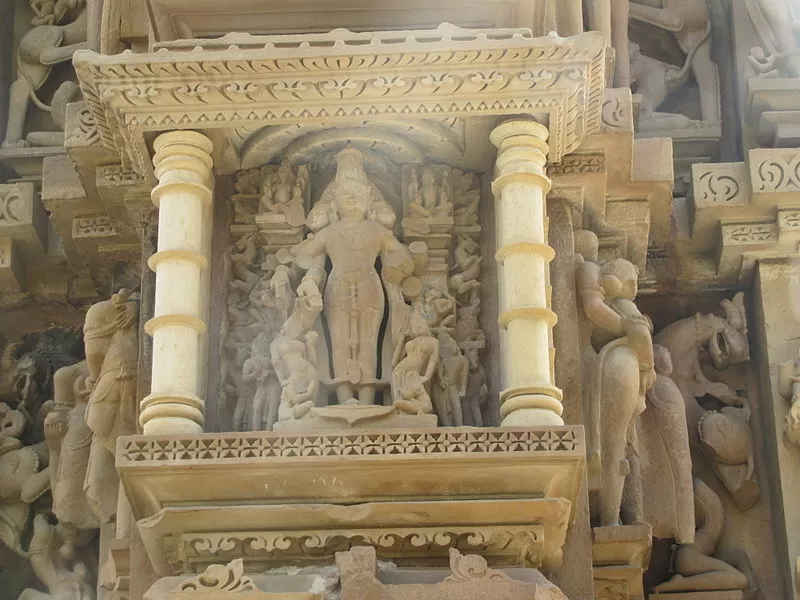 Bandhavgarh National Park is around 230km from Khajuraho, approximately a five to six hour drive. India's top dwelling for tigers, Bandhavgarh National Park has the highest density of Royal Bengal tigers in the world. Getting up close to a tiger triggers a feeling of awe and amazement that is unequalled.
What to see
1. Since you have travelled for almost six hours to reach Bandhavgarh, the best thing to do for the day will be relax and just take in the beauty of the lush green forest around you.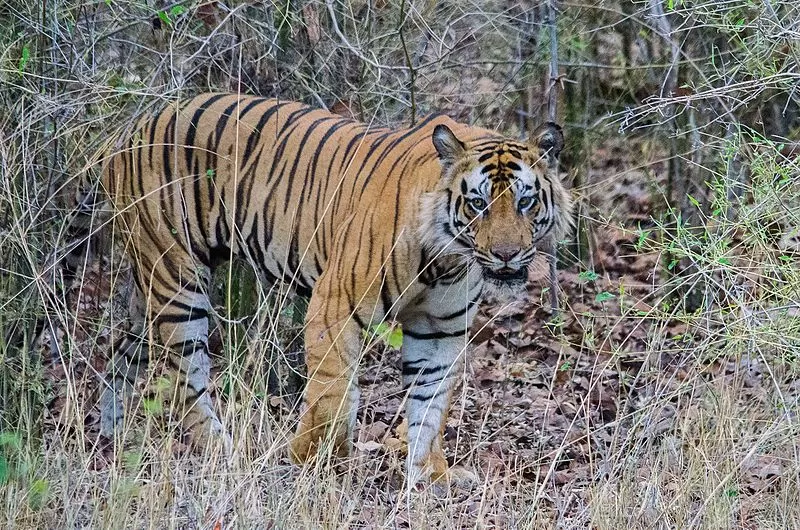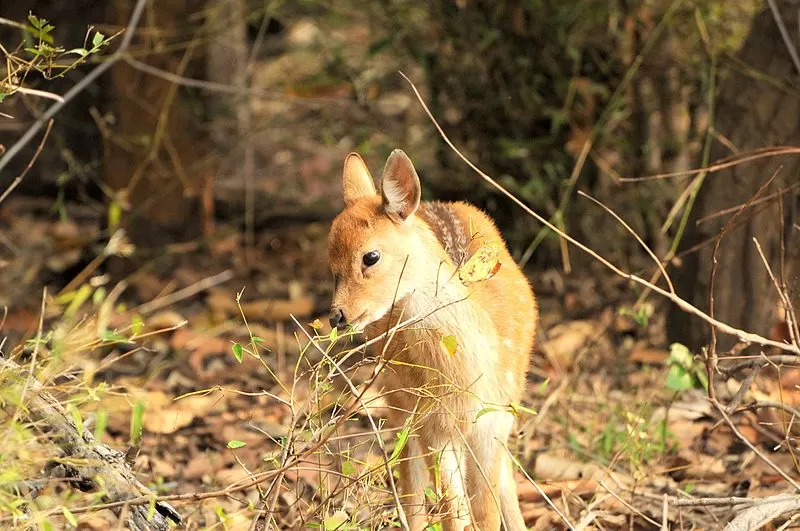 Start day two in Bandhavgarh, super early with a safari in the jungle.
What to see
1. Today, begin the day with a morning safari into the jungle. The safari begins at 5.30am in the months from April to June, 6am in the months of February and March and 6.30am in the months from October to February. Bandhavgarh National Park is home to more than 37 species of mammals, 250 species of birds and 80 species of butterflies and is one of the best places in India to spot a tiger.
2. You can go for a second safari in the afternoon or just relax in your resort before you end your journey.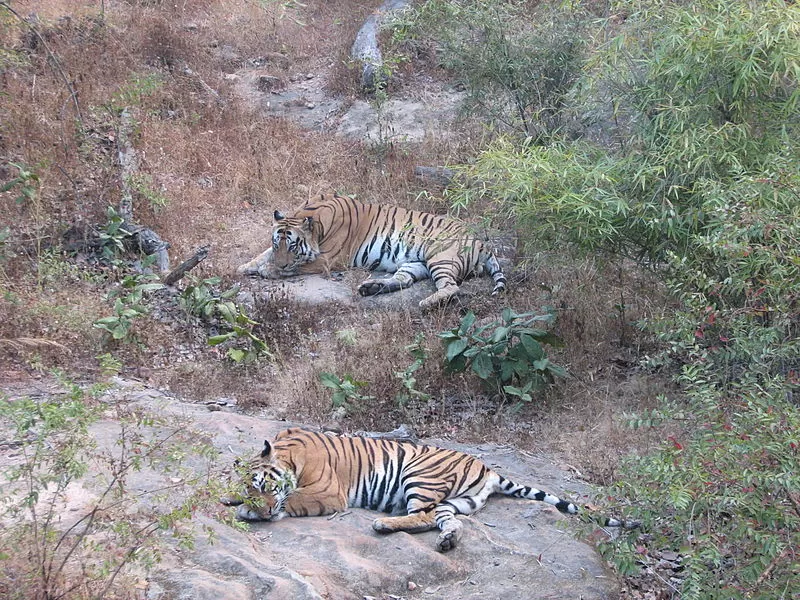 Where to stay: Syna Tiger Resort Bandhavgarh and Tiger's Den Resort. You can check out more options here.
Have you seen the beauty and grandeur of tourist places in MP? Write about your sojourns in the city and help a community of 25 million travellers discover their next vacation destination. Also, subscribe to Tripoto's YouTube channel today, to get your daily dose of the best travel videos.
Frequent searches leading to this page:-
top tourist places in madhya pradesh, best tourist places in madhya pradesh, most popular tourist places in madhya pradesh, madhya pradesh 7 day itinerary, madhya pradesh tiger reserve