On 7th November 21 at 11 AM we checked out Monarch Rama Palace, Orchha and headed to Gwalior. Distance between Orchha and Gwalior is 120 KM. On the way we had lunch and reached gwalior at 3.30PM. Checked in hotel Shreemaa, we thought that after getting fresh we can go for sightseeing but when enquired at hotel, staff told us that Gwalior Fort and Jaivilas Palace's entry closes at 5PM. So we decided only to walk through the market for window shopping and did some shopping for Papa.
8th November 21, it was Monday and on Mondays Jaivilas Palace is closed so we went to Gwalior Fort at 9.30 AM. We went by auto at Rs 100/- Autowala dropped us at a point from where autorickshaws are banned. From that point we can take vehicle at Rs.550/- preferably Maruti Omni. Driver dropped us near the fort entry point. Entry fee for Fort is Rs.10/- per person (excluding Mansingh Mahal). And for Mansingh Mahal, Teli ka Mandir, SasBahu Mandir, Surajkund Entry ticket is Rs.25/- per person. We took guide for detailed information of fort. His fee paid Rs.400/- Gwalior Fort is a hill-fort. The exact period of Gwalior Fort's construction is uncertain. While going to the Gwalior Fort on the hilly way you can see Jain Tirthankar's idols are carved by cutting the hilly rocks (rock carving) and are very artistic.
Raja Suraj Sen Pal and his dynasty ruled the fort over more than 900 years. The fort has been controlled by a number of different rulers in its history. The present-day fort consists of a defensive structure and two main palaces, Gujari Mahal and Man Mandir.
The Gujari Mahal is not in hill fort. But can be seen from fort, was built by Raja Mansingh Tomar for his wife Mrignayani, a Gujar princess. She demanded a separate palace for herself with a regular water supply through an aqueduct from the nearby Rai River. The Mahal has been converted into an archealogical museum. After having look of Gujari Mahal we went to Karn Mahal. The Karan mahal is another significant monument at Gwalior Fort. The Karn mahal was built by the second king of the Tomar dynasty, Kirti Singh. He was also known as Karn Singh, hence the name of the palace.
The Man mandir palace was built by the King of Tomar Dynasty – Maharaja Man Singh in 15th century. Man Mandir Palace is often referred as a Painted Palace because of its painted effect and styled tiles of turquoise, green and yellow which are used extensively in a geometric pattern. Seperate ticket is required for visiting this Mahal.
When we come out of the main fort we have to call driver, so that he comes and took us to other temples. On the way we have a look of Surajkund. Suraj Kund is a beautiful pond situated in the Gwalior Fort and gained importance due to the folk tales of 10th century of King Suraj Pal. It is believed that water from the tank act as a medicinal water that cures chronic skin diseases.
Then we went to Teli ka Mandir. The Teli ka Mandir is a Hindu temple built by the Pratihara emperor Mihir Bhoj.[It is the oldest part of the fort and has a blend of south and north Indian Architectural Style. This mandir is in rectangular structure. Then we visited Sahastrabahu (Sas-Bahu) Temple - it is dedicated to Lord Vishnu and is pyramidal in shape, built of red sandstone with several stories of beams and pillars but no arches.
There are several other monuments built inside the fort area. These include the Scindia School founded by Madhavrao Scindia in 1897. Then van dropped us at base of the hill from where by auto we came to our hotel after having lunch.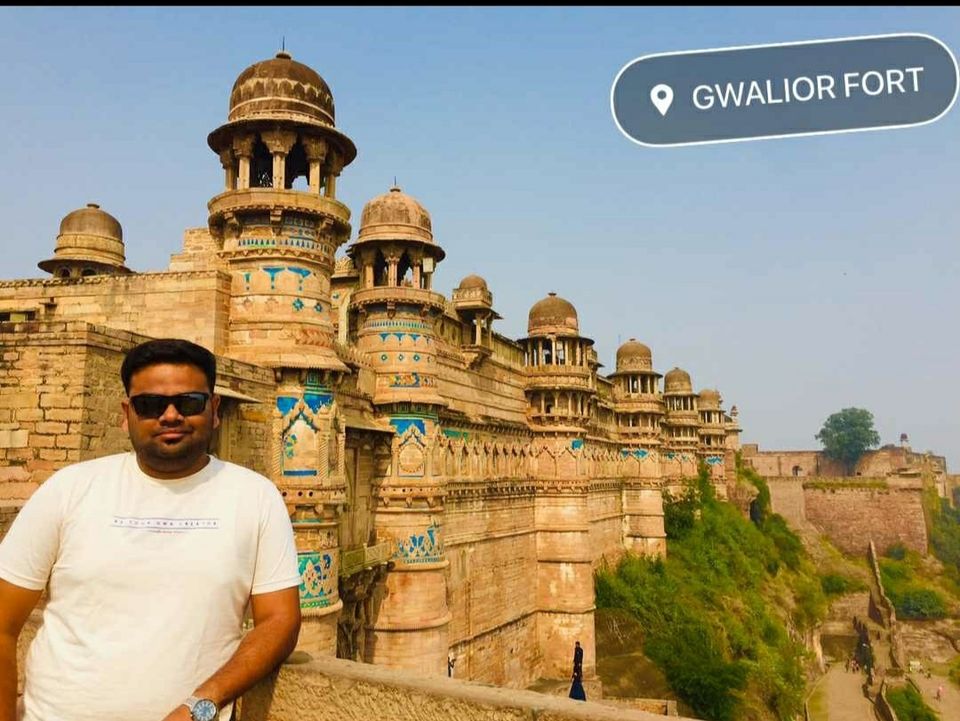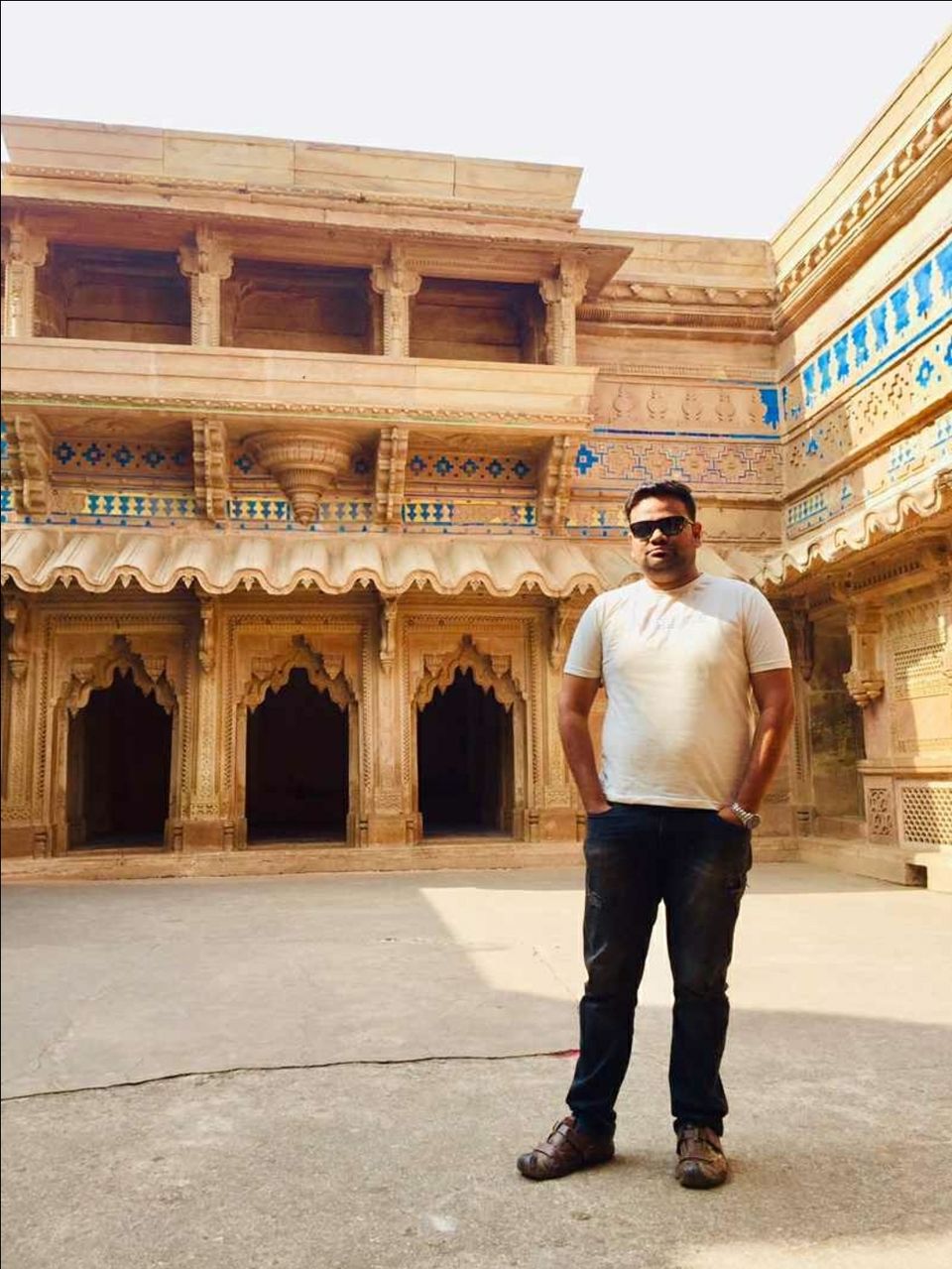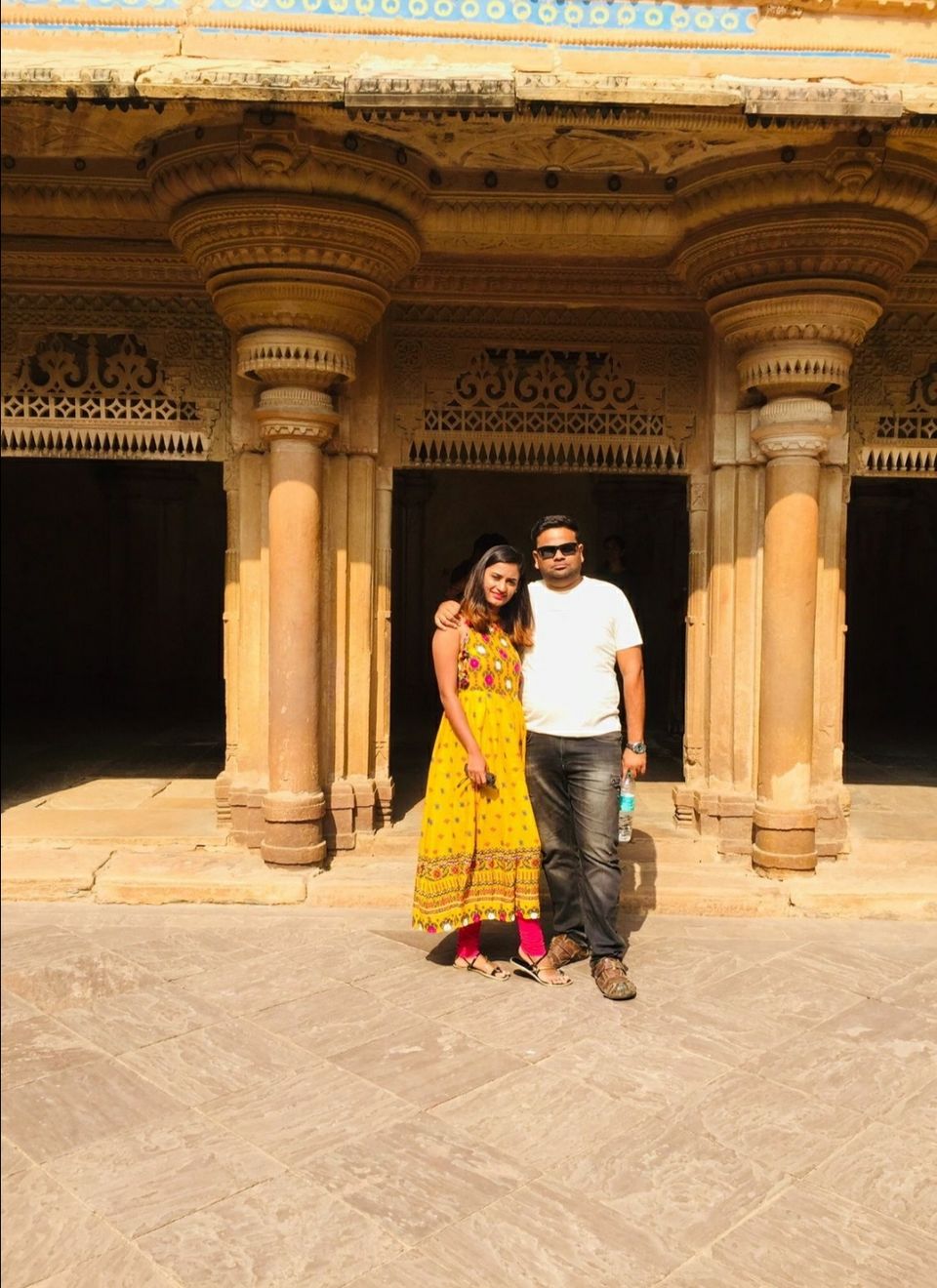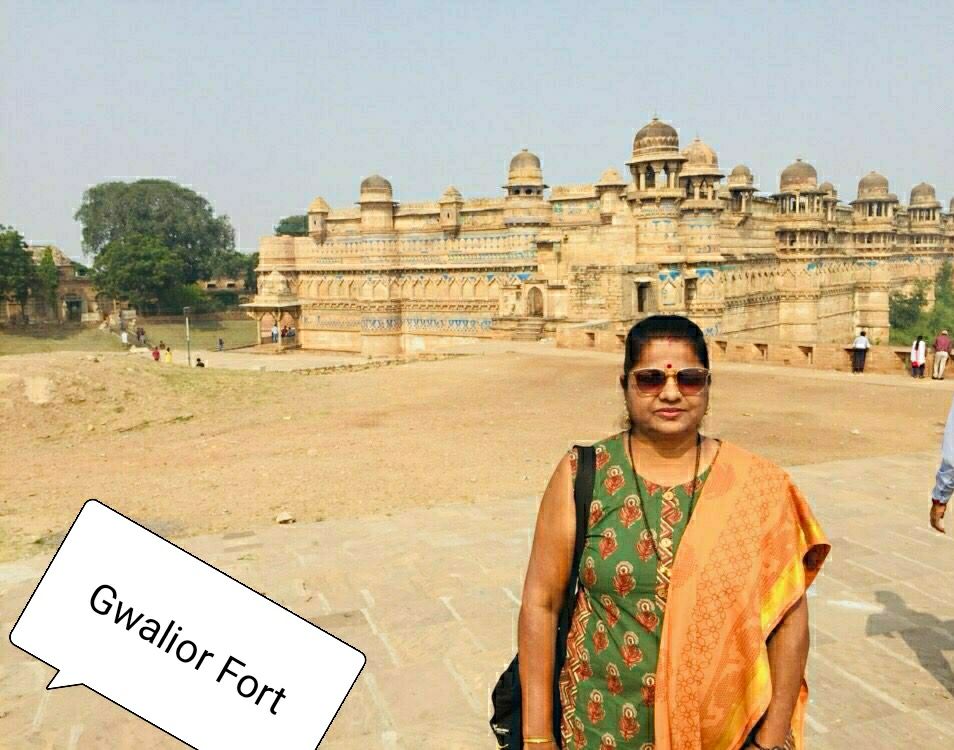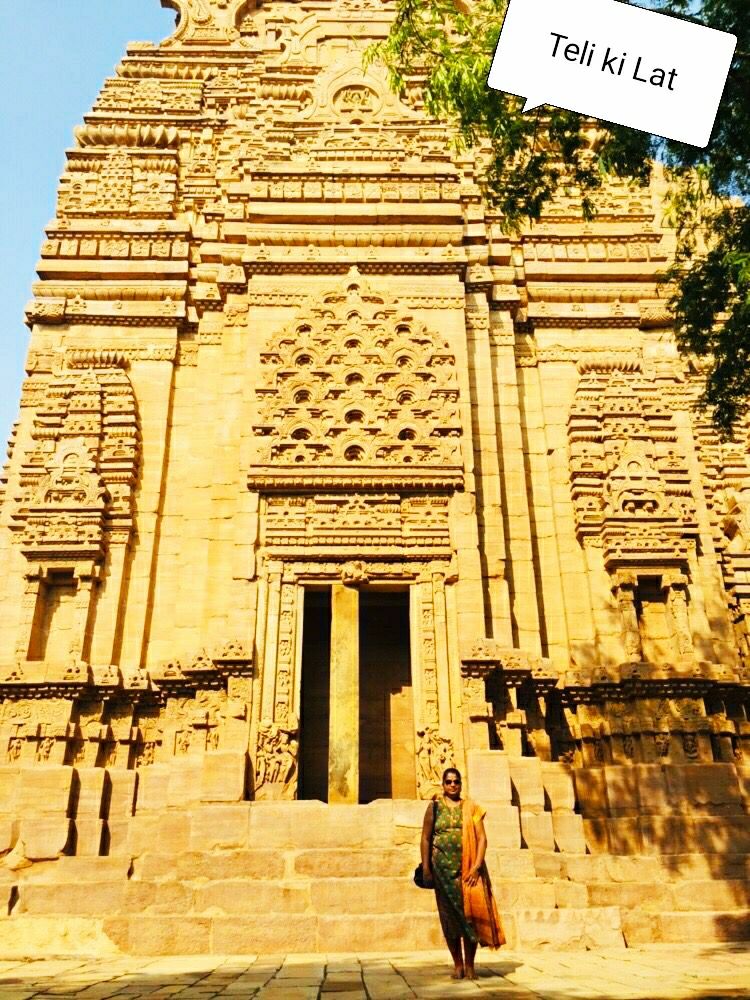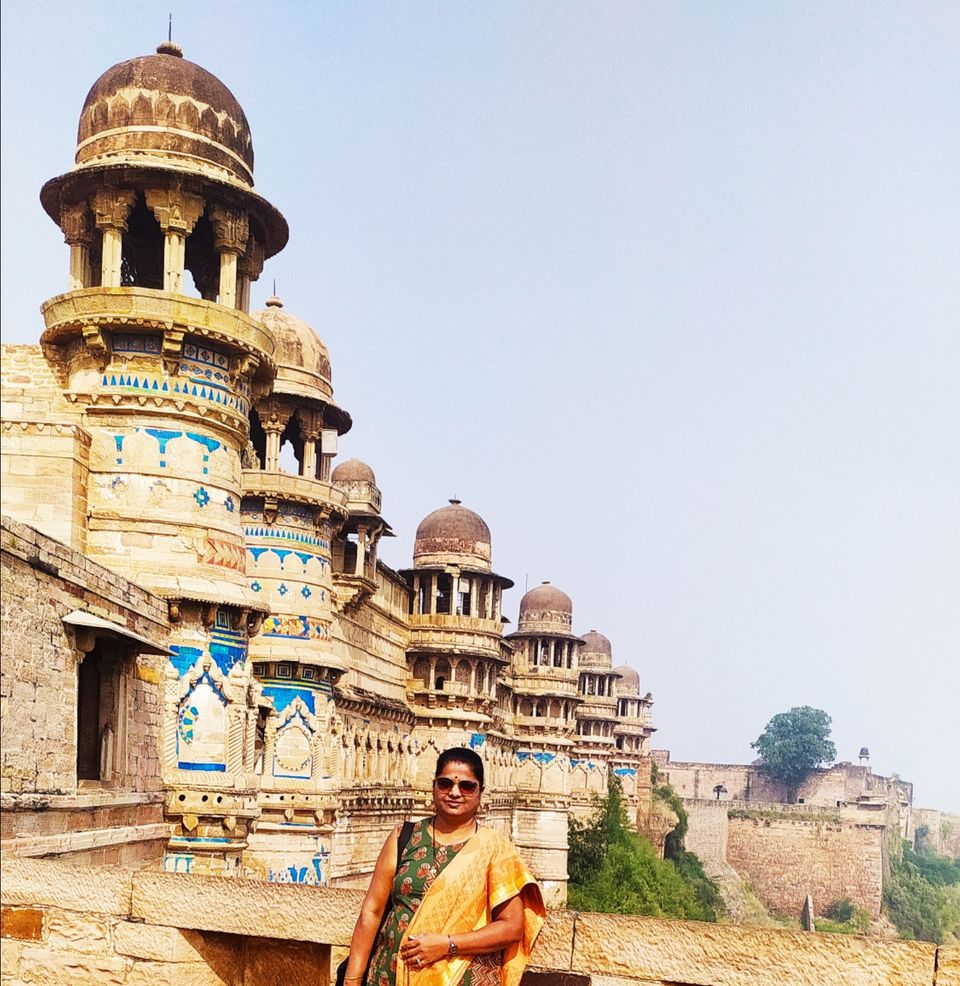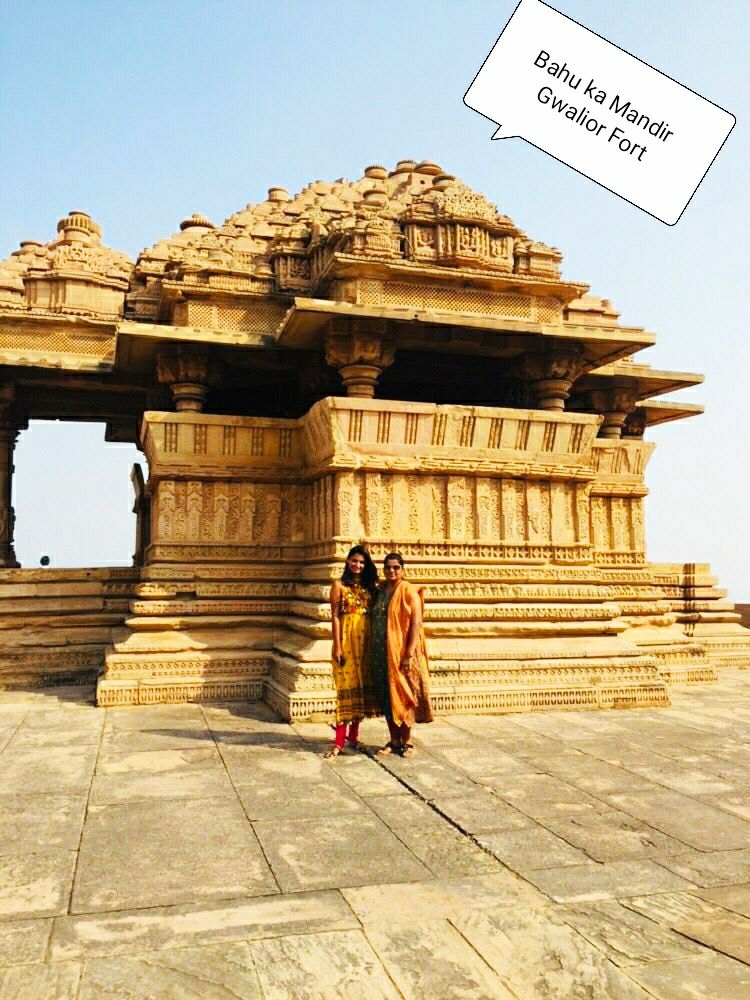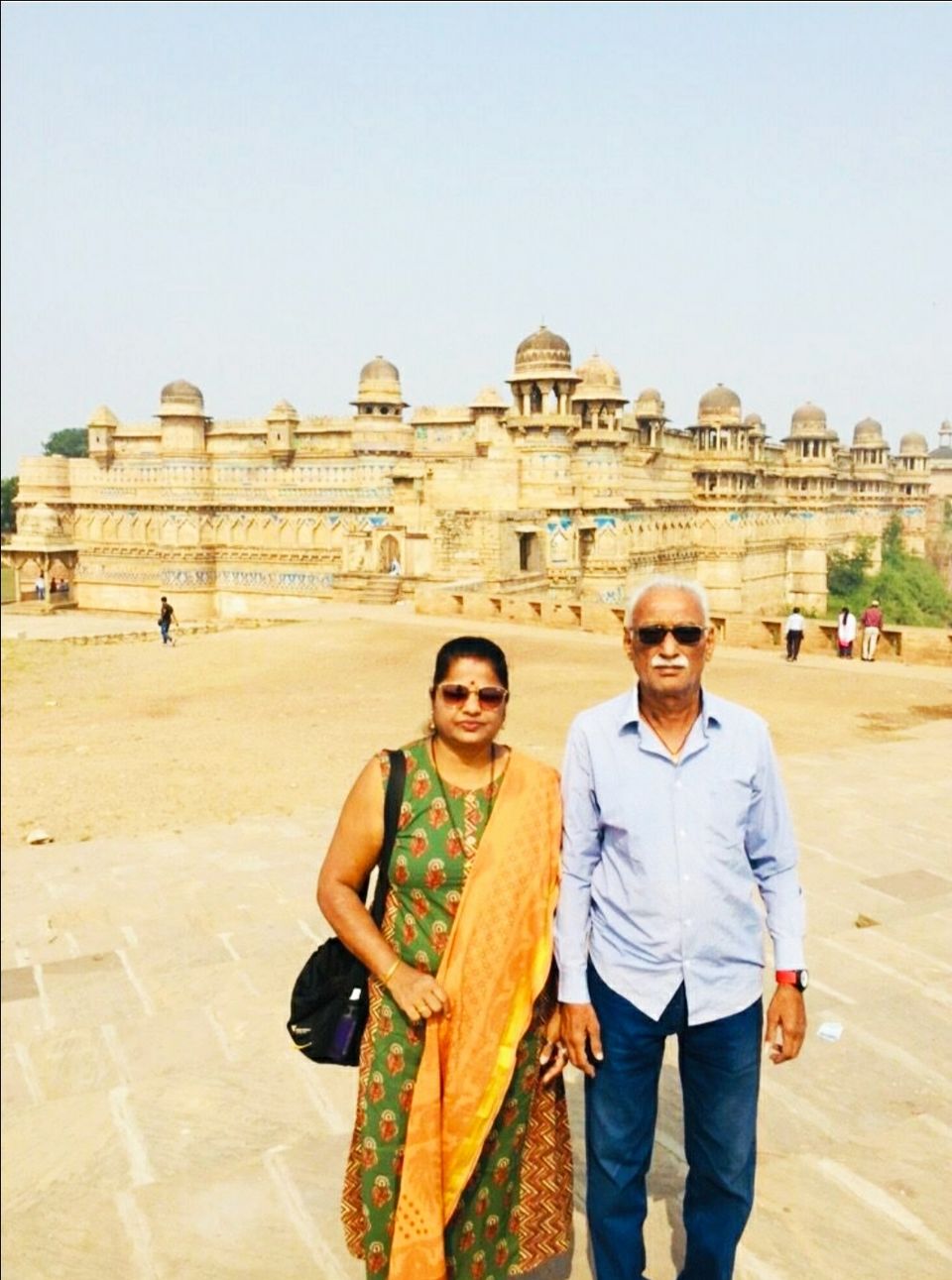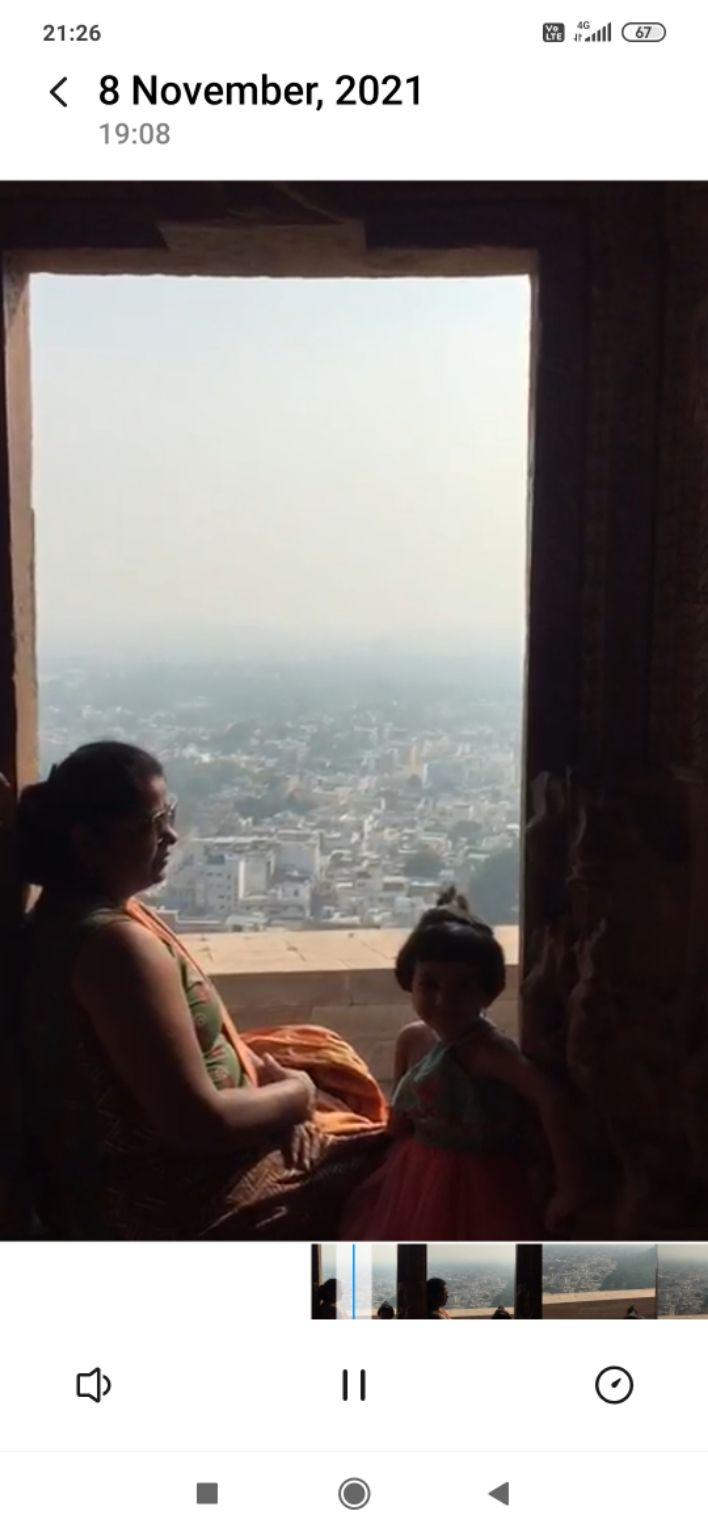 On 9th November 21 morning at 10 we checked out hotel Shreemaa and went to visit Surya Mandir, Gwalior. Distance of Sun Temple from railway station/ bus stand is approx. 5 km. Located near the Residency at Morar, the newly constructed Sun Temple takes its inspiration from the famous Konark Sun Temple in Orissa. Free parking available and no entry fee. Photographs allowed outside and around the temple. The temple is dedicated to Sun or Solar Deity. The Sun Temple of Gwalior is constructed by the famous industrialist of India, G.D Birla. It took 4 years 4 days to its completion. I think this is number one place to visit in Gwalior. Beautiful temple and all sculptures are superb. Must visit place. As you encounter the outer edifice, you will see the red sandstone exterior of the Sun Temple built in the manner of gradual slots that reach up to the peak of the facade. A splendid idol of the Sun Lord is enshrined in the temple. Although not constructed long ago, it is among the most revered shrines in the ancient city attracting tourists and devotees from all over the country in large numbers.
After visiting Sun Temple we headed towards Agra. On the way had lunch and reached Agra by 5 PM.