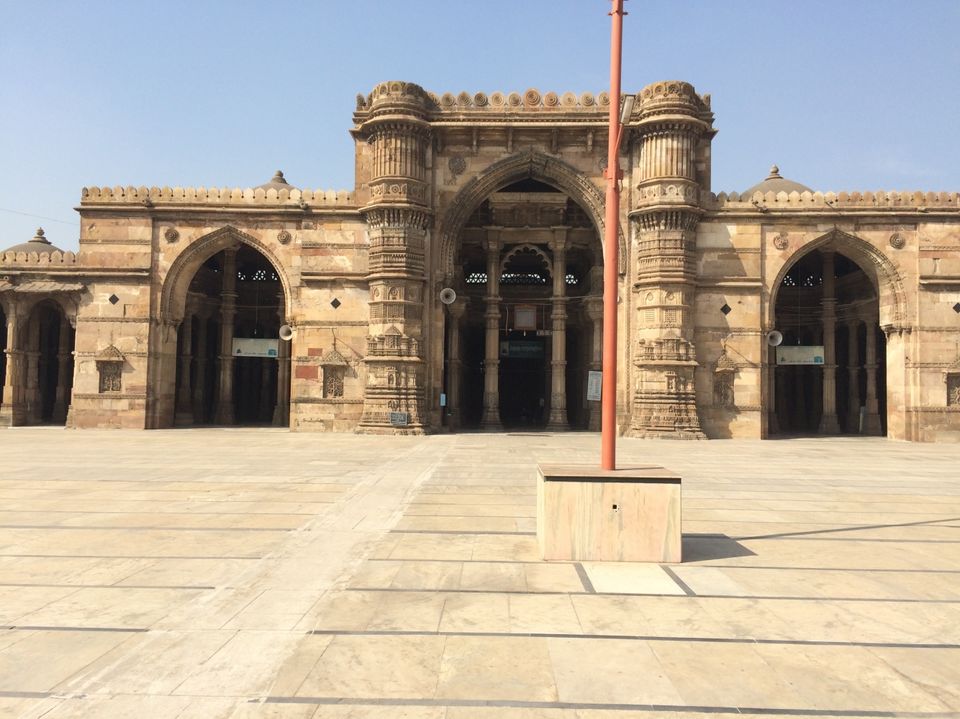 Heritage Walk, Ahmedabad
So about the heritage Walk. It was started long back in Ahmedabad and it was started with a purpose that the students or outsiders could understand Ahmedabad in a better way and could know the history about it.
So basically every Sunday morning the heritage walk takes places from the very old temple of Ahmedabad that is Swamminarayan temple in the old city of Ahmedabad. It is for about 45minutes or 1 hour and they charge you very minimum. You can get student discounts so carry your I-cards. First they would give you an overview in a projector room and from there they will take you to the poles of Ahmedabad where people still reside. They would show you the elements of the poles and its historical importance. There are also some houses which are been restored and you could get to visit them. The people residing there are also very friendly, they love when students come to visit their house. After the poles you get to see Manek chowk and Sidi Saiyyed Jali. Later on the heritage walk ends at Jami Masjid which is again a historical monument of Ahmedabad.
So the sequence goes like
1- Swamminarayan Temple
2- Pole houses and elements of pole (chowks, chabutara, etc).
3- Some restored houses.
4- Manekchowk
5- Rani No haziro.
6- Sidi Saiyyed Jali
7- And it ends- Jami Masjid.
Also there are other historical monuments which might not be covered in the heritage walk so you can visit that too. They are nearby only.
Now something about Manekchowk.... It is a kind of open space which is depicted by a gate. This chowk works differently on different time of a day. In morning where a market is formed of clothes, bags, accessories, shoes, etc , it turns into eatery place at night. Manekchowk is famous for its wonderful food which it serves. There are no permanent restuarants just food stalls get opens at night and serves delicious street food. Also every table is arranged in such a way that not even 1 SQ.MT space is wasted. It is managed so efficiently by the locals. If you happen to visit the place do not forgot to try its famous dishes which are GWALIOR DOSA which is full of butter and butter, GHUNGHRI SANDWICH- full of stuffed vegetables and offcourse butter. You could see a lot of butter in each and every dish. Also try butter milk over there it is very tasty. At last do not forgot to have the very famous ASALFHI KULFI (desert). The stalls remain open till late night. Whereas during Navratri (Hindu festival), they keep it open even by 4:00 AM. And again in the morning the space turns into a market. Also the rates are very reasonable and they have set the prices of a dish in such a manner that either it is 50 or it is 100 nothing in between so that people don't have to wait for the change and also the job of the stall people becomes easy.
You must once visit there definately if you happen to visit Ahmedabad. It is such a wonderful example of how a single space can be used so efficiently in a multiple way that too a public space.
So this is one of the side of Ahmedabad. Do visit this beautiful city which has a rich heritage within it...
I hope this blog helps you out in your visit to Ahmedabad.