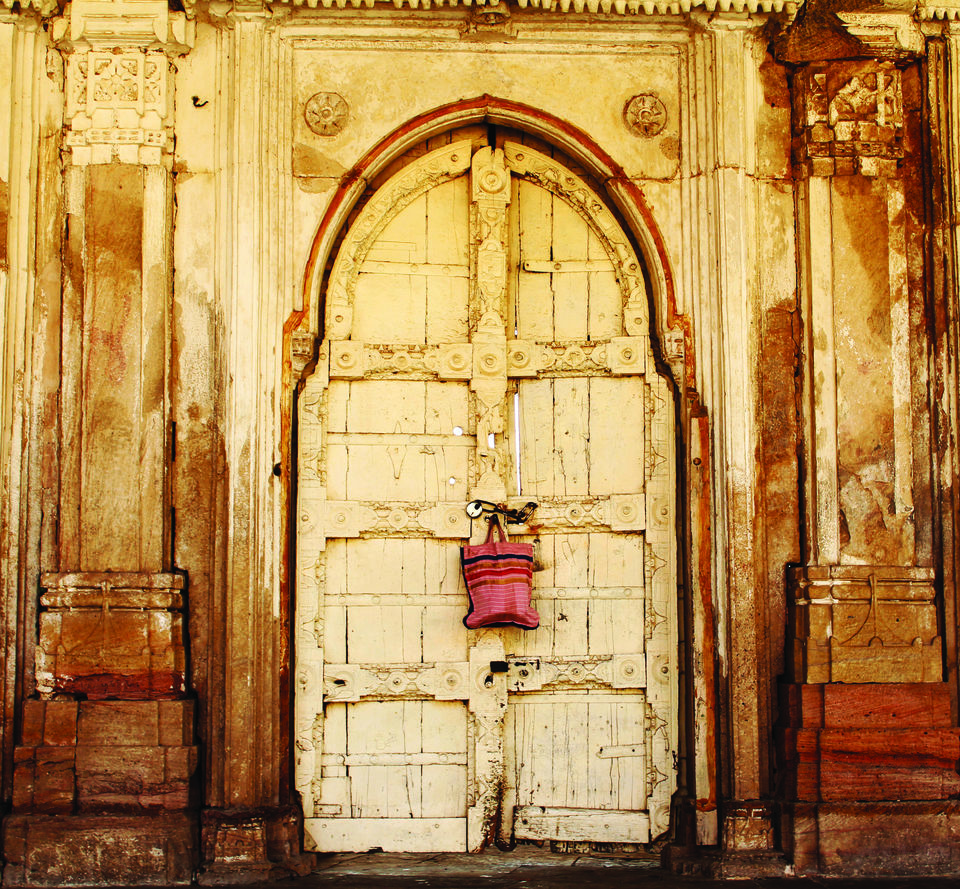 As I sit by the window seat in the bus this morning, realities come strikingly my way. I experience a feathery breeze that flows through my hair that I've washed this morning. Broken window locks enhance the experience of the hide and seek scenario that brings to me the memories of a sweet yesterday. The greens so tender outside the window reminds me of every single chaotic bus journey that made me feel calm, this city keeps giving you more every single time you ask for!
Ahmedabad, the place which has seen me growing up. This city is more than a city, it's a feeling. A nostalgic charisma is what Ahmedabad holds in itself. As I write this, I feel cold due to a faster speed and a pleasant morning but simultaneously I feel myself, I feel the rise of my goosebumps and those shivery fingers that lead me to end this up but the next moment a new member enters that joins up the hide and seek-the Sun!
It's almost 8:41am in the morning and my black hair seem highlighted due to the flare of the sun which is showering in intervals. Sunrises and sunsets in Ahmedabad are always special, they make you feel what you want to. While I think about this, a traffic jam makes some leaves enter inside my window that tease me while I am busy writing this and I smile realising that I've already reached my college.
It's almost 4:11pm in the evening and I am so busy gossiping that it's already been 4:14pm and the gossip is about our blue day, though I am wearing red today and that's the reason why the song called 'Laal dupatta' is being played in the bus maybe.
-Smiles-
As I pass by this city called Gandhinagar, I see a lot of greens and greens make me experience blues so I prefer the gloomy shades that actually do the vice versa. My pictures from old Ahmedabad are an amalgamation of contrasting architectures,faiths as well as forms. Many of my clicks showcase the beautiful architectural delicacy of the city but simultaneously deal with the people around. I click People only when I feel that my interaction is strong enough to taste his bowl of sweet, just because my love for sweets is unending. My pictures are usually supported by captions in Hindi as I relate much to this form of literature and my love for the language grows gradually after every single caption post. Being a student of Fashion Communication from NIFT, photography came to me as a subject and developed as my passion for life. Instagram was the only platform where I actually put some effort to make my pictures reach the world through my stories. Hashtags kept increasing the same way like those 'likes' did. My pictures from Ahmedabad speak about my take on the city which wishes me a happy festival even before those lagged and forwarded text messages do. I see colours in the city and try to capture the mood that helps me develop the experience rather than a view.
Recently, on 21st of January, People place project launched their book-"People called Ahmed" wherein there was a photo exhibition for which few of my pictures were selected and exhibited. Also, a small felicitation programme was followed by lots of smiles. Unlike others, this city is deceiving but in a good way, willing to find out a reason behind? Come, visit Ahmedabad and know more about it as you scroll through the pictures hereby.