Made famous by the movie, the Beach, the legendary Full Moon Party of Koh Phangan has grown from a private beach party of 20-25 people at the Paradise Bungalows to a humungous event that attracts about 5,000 to 30,000 tourists at the Sunrise Beach of Haad Rin every full moon evening in Thailand.

If you are a backpacker between the age of 18 to 35 years and want to explore the natural wonder of Ha Long Bay with the freedom to be drunk at any hour of the day, then this island is for you. Even if you are a teetotaller who doesn't mind drunk people around, then there are plenty of activities to keep you entertained on Castaway Island. If backpacking is not your style of travel, then you might want to consider this cruise for the Ha Long Bay tour.
What makes Castaway Island magical?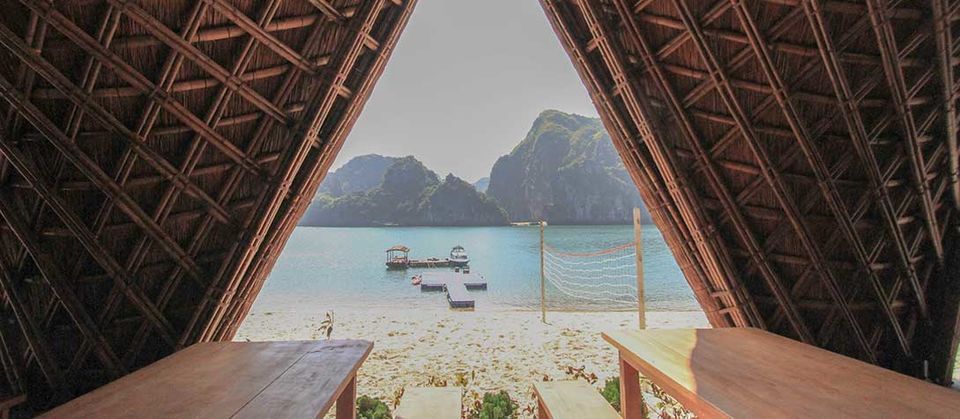 To visit Castaway Island, you will need to book a tour through several tour operators in the Old Quarter of Hanoi. Though there are several party-cruises available for a day trip to Ha Long bay, the three days and two nights tour operated by Vietnam Backpackers' Hostels is the best and is highly recommended. They have been organizing this trip since 2004.
What to do on Castaway Island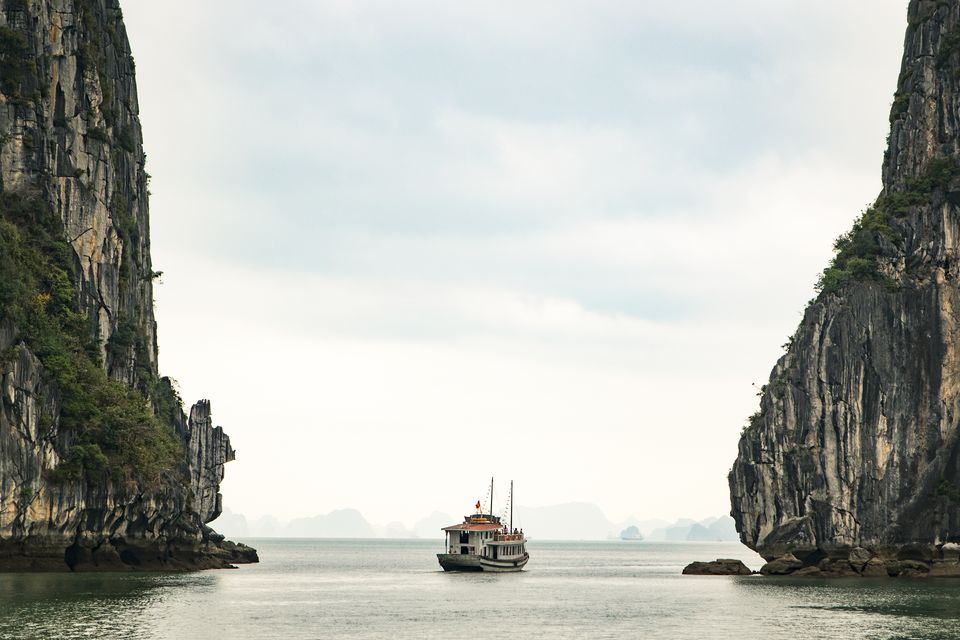 No journey to Vietnam is complete without a trip to the Hạ Long Bay which is one of the seven natural wonders of the world. The Castaway Island tour will give you a chance to explore it in the most entertaining way possible. After a bus and two boat journeys, when you will arrive on Castaway Island, you will be stunned by what your eyes will see. Tranquil limestone Karst peaks, the emerald ocean, and the peace of the wilderness will surround you. You will stay in open-air dorm-style bamboo bungalows with private bathrooms. You can also choose to camp on the beach or sleep on a hammock here.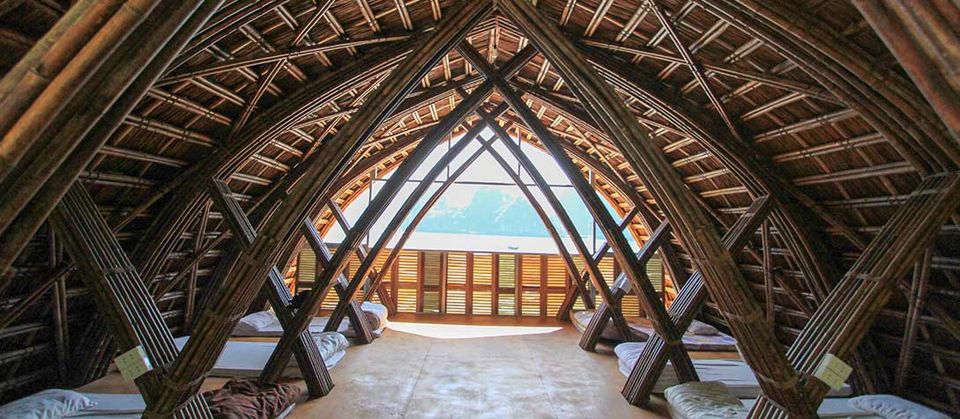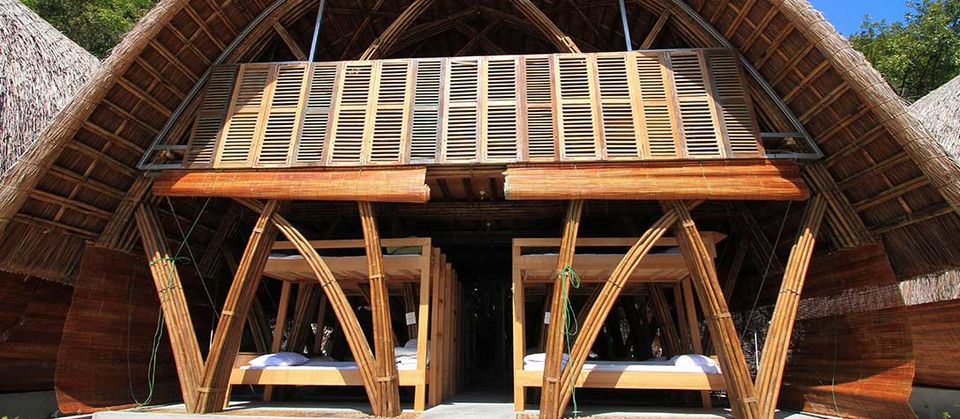 You can spend the first day swimming in the ocean, paddling a kayak, or simply enjoying sun bathing on the beach as you prepare for the big party night. As the night approaches, your hosts on Castaway Island will get the party started with fun drinking games and you will be free to indulge without any inhibition.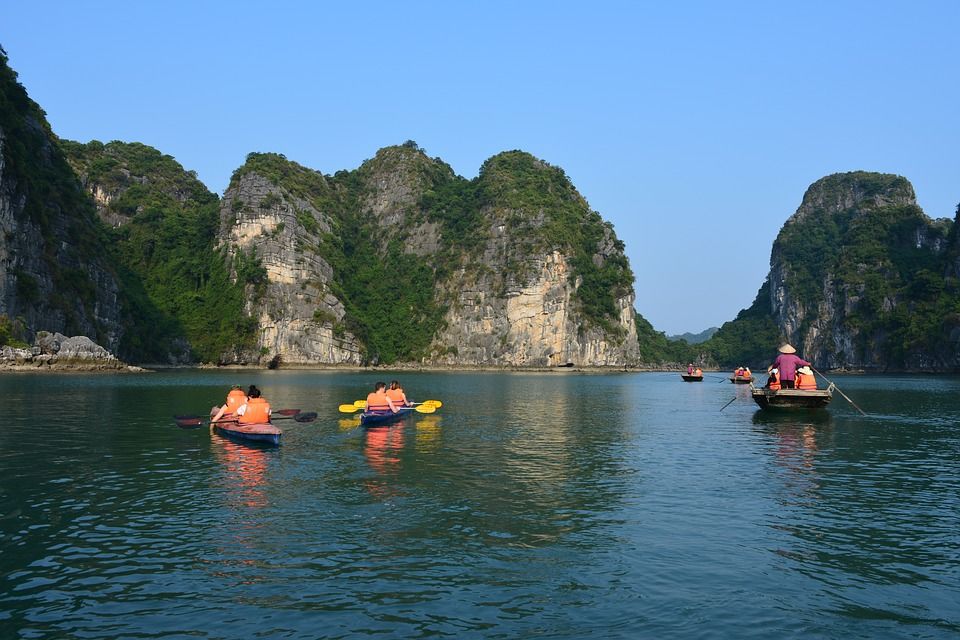 The second day is dedicated to the booze cruise that will take you for a tour around the stunning Ha Long Bay as you enjoy music and drinks onboard. The cruise will also stop at a few beaches where you can go for a swim. You will be back on Castaway Island for a full night of partying again. Enjoy the last night here without any worries as the hosts and staffs are highly trained individual who will make sure it is the best time of your life. You will depart to Hanoi in the afternoon on the next day.
Food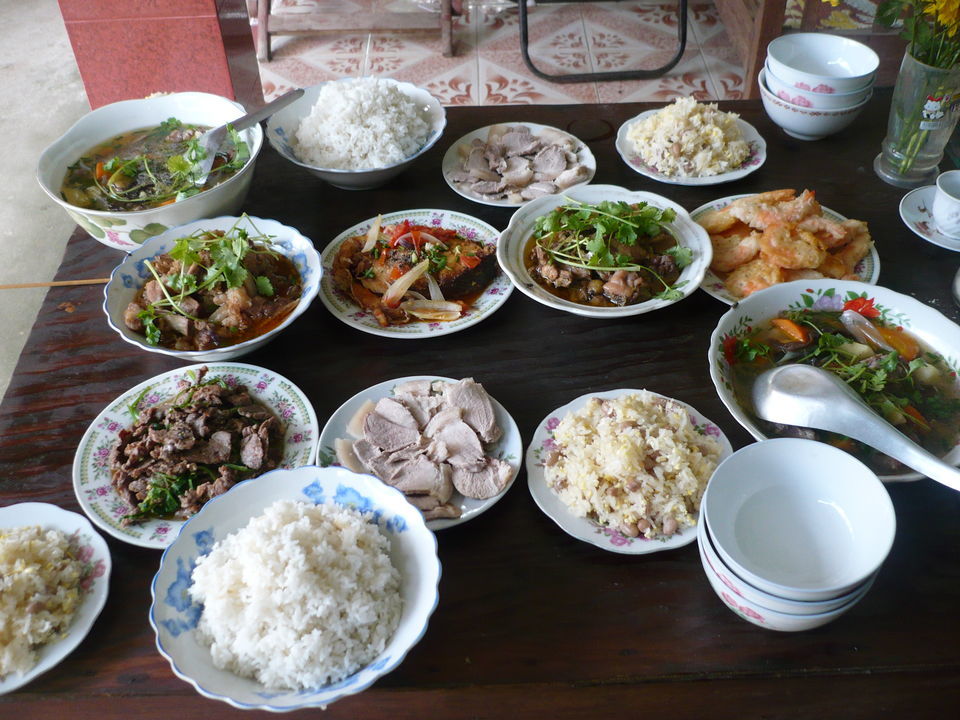 If you love partying but not the crowd, then you might want to ditch the Full Moon Party and consider exploring an alternative party island in Vietnam. Here you can have both the satisfaction of seclusion and the beauty of nature along with the pleasures of partying with a level of abandonment. There is a reason why they say there are no worries on the Castaway Islands in Vietnam.
Ideal for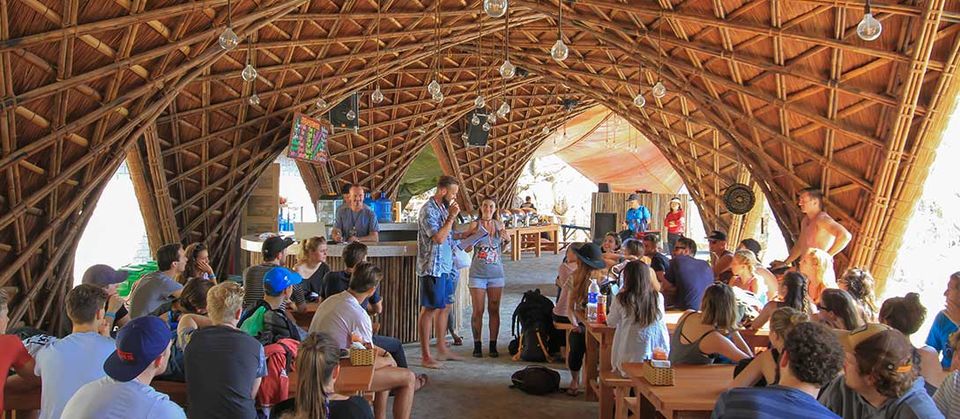 If you thought spending a night on a private island is a privilege reserved for the multi-millionaires out there, I am sure you have not travelled to Vietnam.
Recently, Vietnam started to gain popularity over Thailand as a party destination because first, with their highly inflated currency everyone is a millionaire in Vietnam (1 million Vietnamese Dong = ₹2,853). Second, you can afford to spend not one but two nights partying away on a secluded and insanely beautiful private island on a backpacker's budget here along with other like-minded party lovers from all over the world.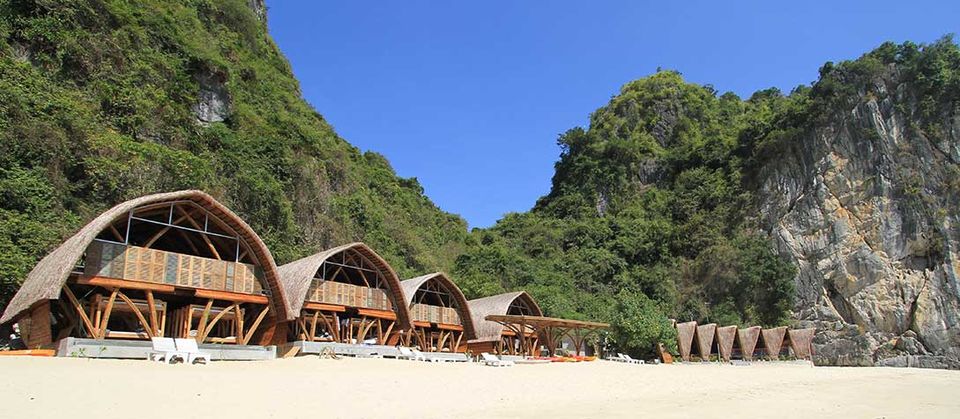 You will be served a healthy breakfast and traditional Vietnamese food on your trip to the Castaway Island. A meal which is served buffet-style usually includes fresh seafood, meat, vegetables, rice, noodles and tropical fruits. Vegetarian food options are also available and a request for a special meal can be made at the time of booking.
Cost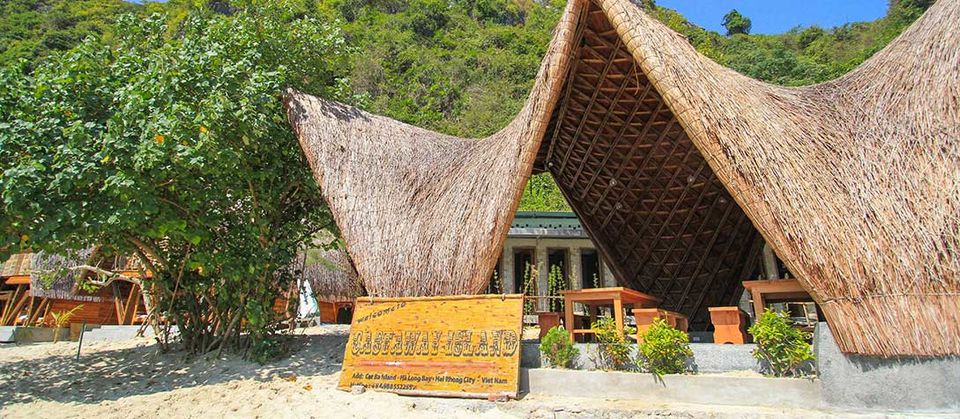 The 'Ha Long Bay and Castaways Island 3 days 2 nights' by Vietnam Backpackers' Hostel is highly rated by backpackers and costs $219 or ₹14,170. You can book it here. The cost includes all your accommodation, meals, transport from Hanoi and entrance fees. The package also includes activities such as rock climbing, kayaking, tubing and wakeboarding.
Tip: Money does not work on the island, however you can buy drink tokens from the hostel reception before departing for Castaway Island.
Best time to do the cruise
October to December is an ideal time to visit Castaway Island with the weather being pleasant and calm. It is best to avoid the wet season from July to September as there is a high chance of storms and typhoons during that period and it can sometimes lead to a delay or cancellation of the cruise.
What else can you do besides drinking?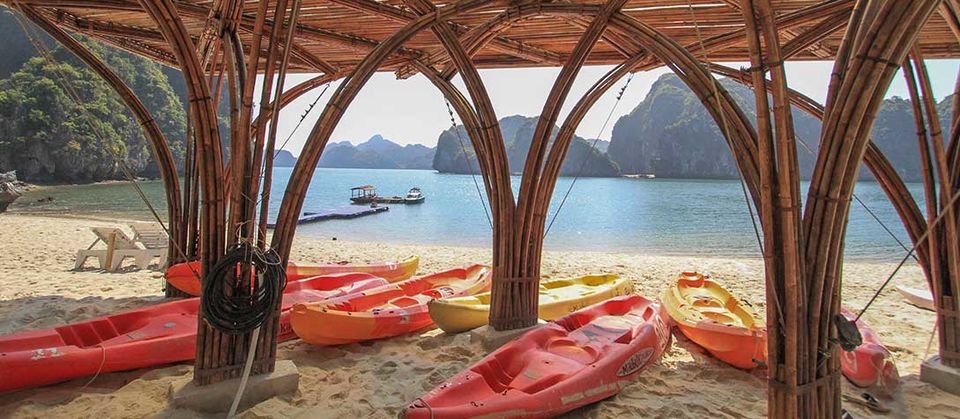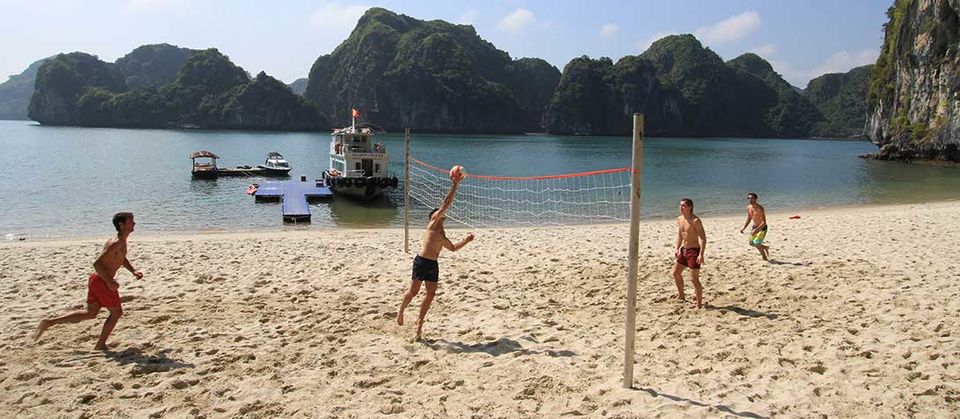 Apart from partying like there is no tomorrow, you can swim in the crystal clear sea, go out to explore the caves and lagoons around the bay on a kayak. Some cruise packages also include activities such as rock climbing, high-speed tubing, and wakeboarding.
Getting there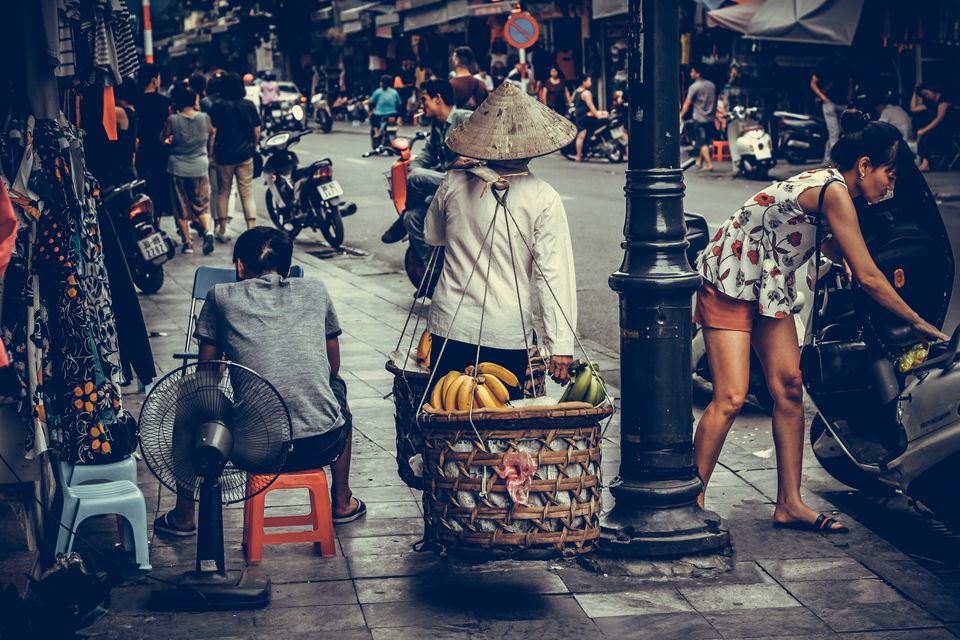 Hạ Long is 162km away from Hanoi, the capital of Vietnam. Round-trip fares from Tiruchirapalli to Hanoi start at ₹9,980 onwards. Book in advance to get the best price. You can apply for an approval letter to visit Vietnam online and carry a printout of it to get a visa-on-arrival. Castaway Island can be reached from Hanoi in six hours, by bus and then a boat journey. This transfer is inexpensive and is usually included in the cruise package.
Do you know about any far from mainstream party destination? Write about it on Tripoto and help the traveller community discover something new.