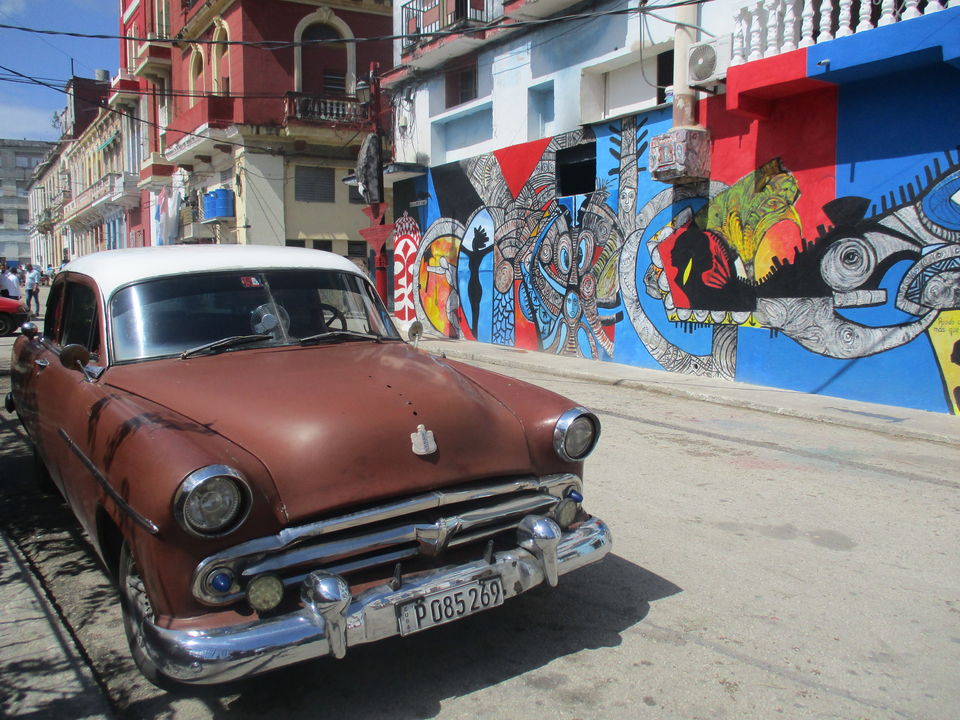 Last February, after years of thinking about it, we finally headed to Havana in Cuba. Havana, of course, is known for its music. It probably goes without saying that we experienced a profusion of amazing music during the week we spent in the city. We discovered Dos Hermanos, a lively bar, where we drank copious amounts of mojitos while we listened to awesome bands. Indeed, in Havana, you can hop from bar to bar, immersing yourself in a wide variety of musical styles. Additionally, we came across numerous musicians playing in the streets of old Havana. The skill, artistry and abundance of Havana's musicians is astounding. Whether it's jazz, Afro-Caribbean beats, salsa or bolero, Cuba is a perfect destination for music lovers.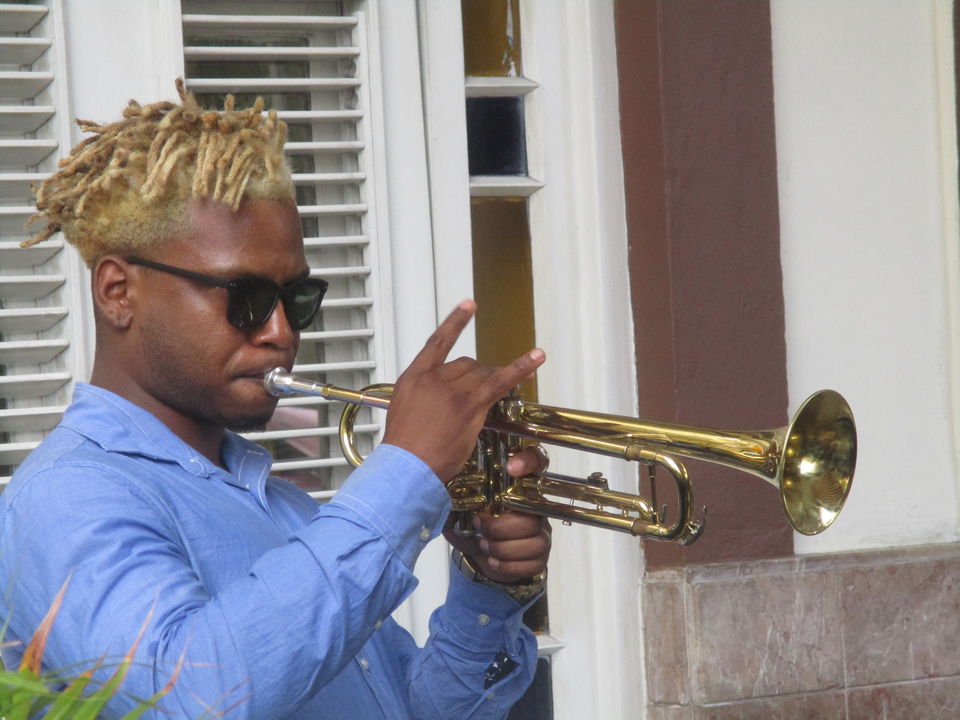 Invoking the Spirits at Callejon de Hamel
One of the highlights of our time in the city was a Sunday afternoon visit to Callejon de Hamel. The renowned alleyway is located a couple of blocks back from the Malecon (Havana's iconic esplanade) and off Calle San Lazaro. You can't miss the colourful thoroughfare, which is adorned with murals and sculptures. Not only is the street art itself an impressive sight, but on Sundays the alleyway comes alive with the sizzling sounds of Afro-Caribbean beats and more specifically, rumba.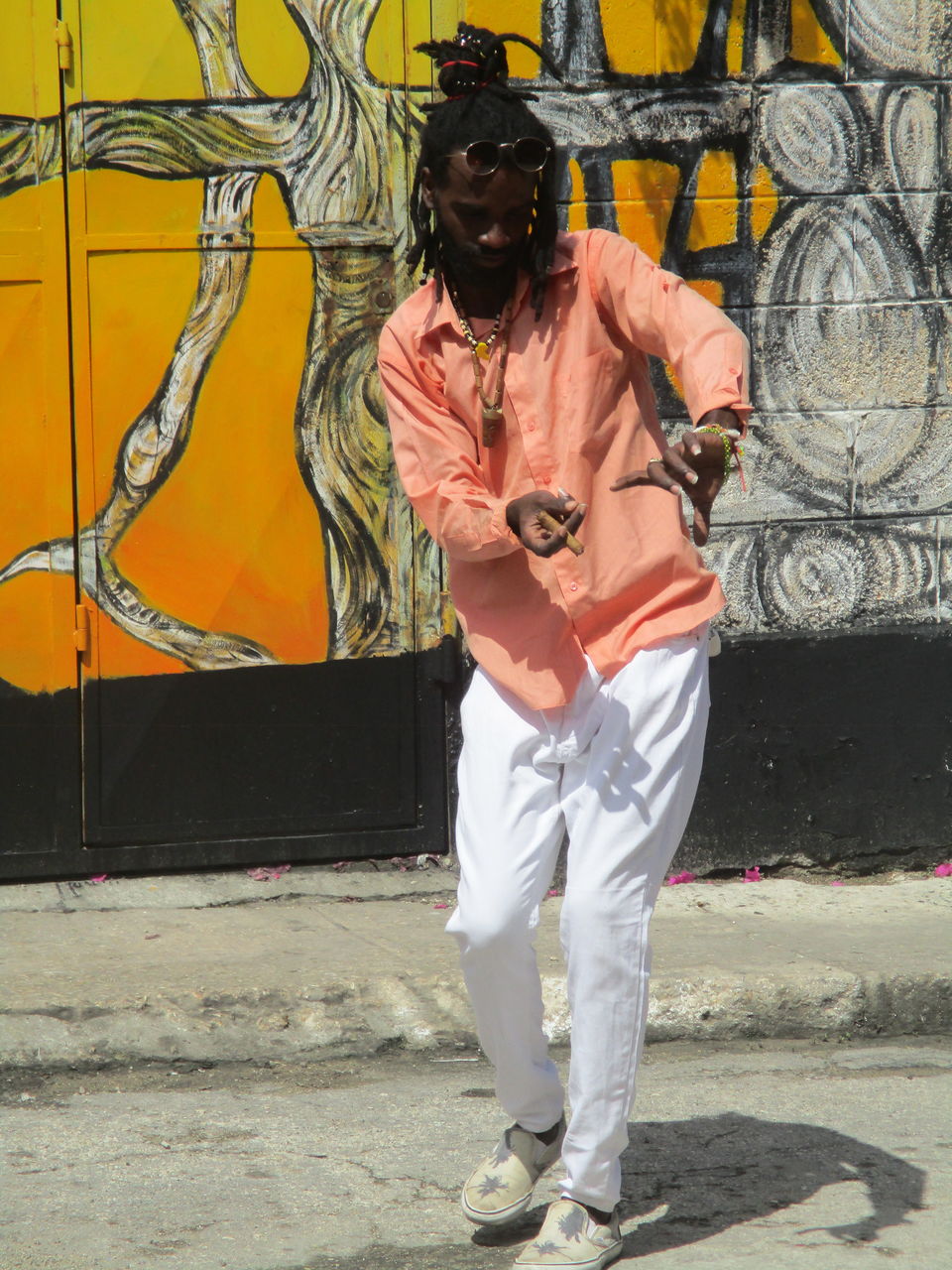 Between around 12.00 pm and 3.00 pm drummers and dancers invoke the spirits of the Orishas and the Santeria Gods. A unique energy fills the air as the intense drumbeats become increasingly frenetic and the dancers enter a trance-like state. Both locals and tourists watch on, many of them joining in with the dancing.
Santeria
For the uninitiated, Santeria is a religion which developed in Cuba and is based on West African beliefs and traditions. Originating from the Yoruba people of Nigeria and Benin, Santeria translates as 'devotion to the saints' and also incorporates elements of Catholicism. The religion focuses on building relationships between humans and spirits.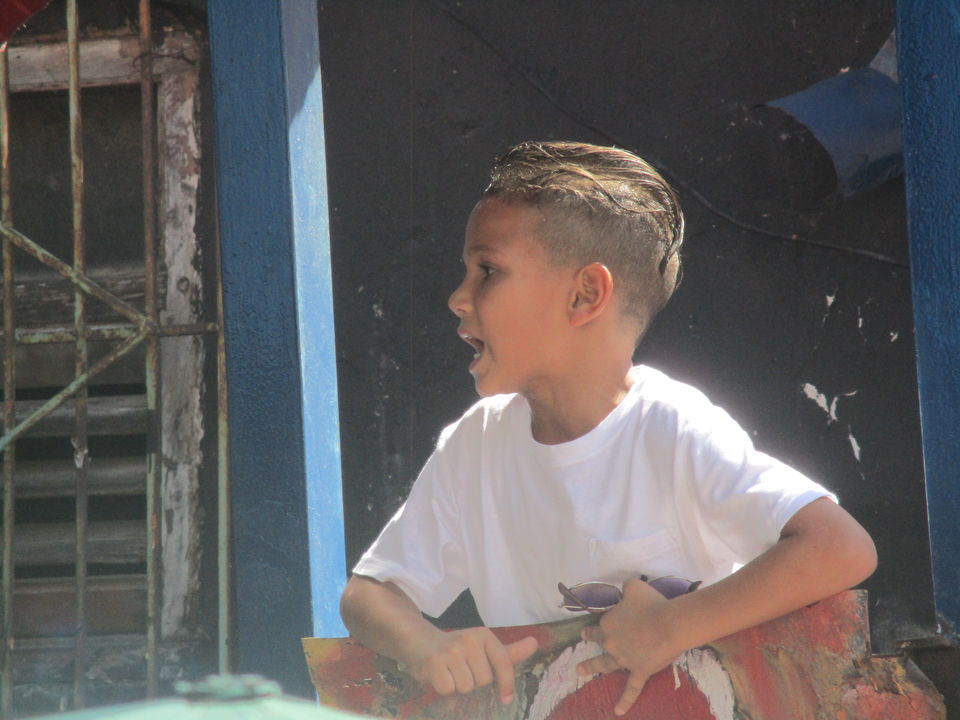 The Art of Salvador Gonzales Escalona
Callejon de Hamel has been transformed from a rundown neighbourhood to an Afro-Caribbean cultural centre. It all started about thirty years ago, when artist/sculptor, Salvador Gonzales Escalona, painted the area outside his apartment. Eventually, his artwork spilt out onto the street and took over the length of the alleyway known as Callejon de Hamel. As well as painting the walls, he used re-cycled objects to create sculptures and art installations depicting Santerian deities and rituals.
A Refreshing Mojito
These days, word has spread and Callejon de Hamel gets pretty busy on a Sunday. Consequently, it is best to get there early (around 11.30 am) in order to secure a spot from which to watch the action. Having walked along the Malecon under the blazing Cuban sun, we were parched when we arrived. We headed straight to a funky little bar, which was decorated in Afro-Caribbean curiosities, for a refreshing mojito. Consequently, we lost our opportunity for a prime position, but we could hear the vigorous drumming emanating from outside.
An Exhilarating Atmosphere
By the time we emerged, the scene was heating up. The drumming was becoming intense and the dancing energetic. Bystanders were swept up by the rhythm and were joining in with the Afro-Caribbean beats. The whole alleyway was pulsating with the and the atmosphere was exhilarating.
Visiting Callejon de Hamel was a great insight into the culture and music of the Afro-Caribbean as well as being fun. Sure, it's a little over-run with tourists these days and it isn't as under the radar as it once was. However, this fact hasn't detracted from the raw and meaningful expression of dance and music that takes place. Indeed, it's more than a performance - it's a ritual and we felt privileged to be a part of it.