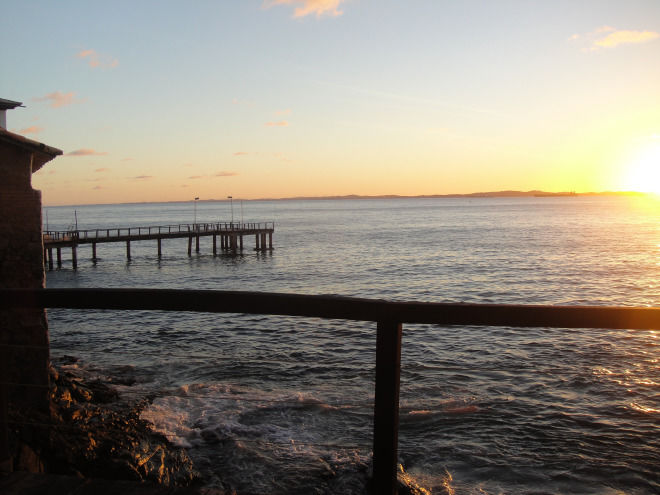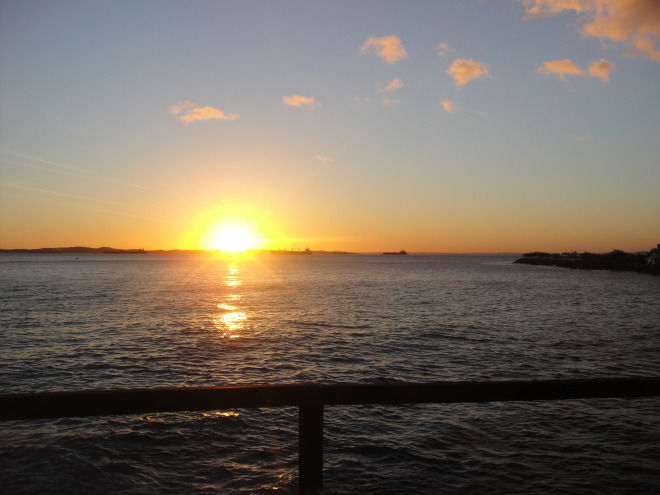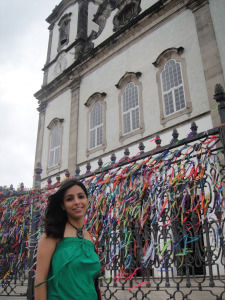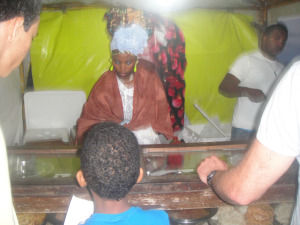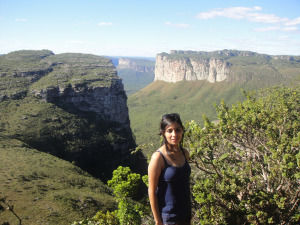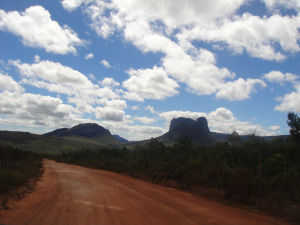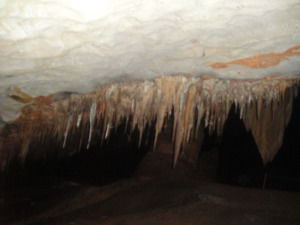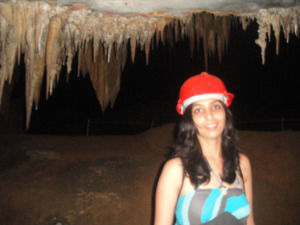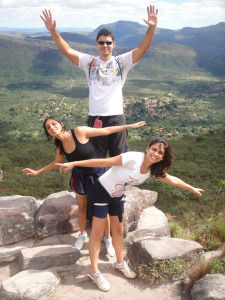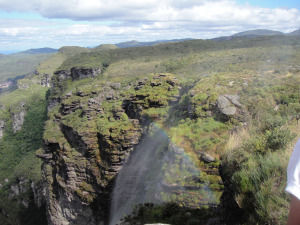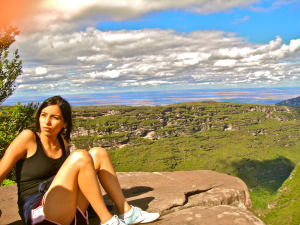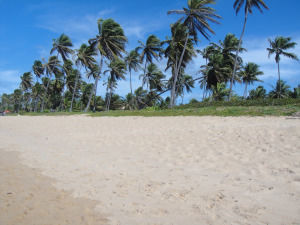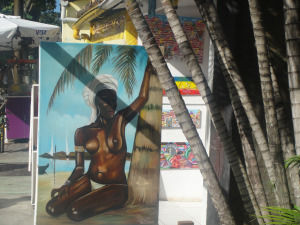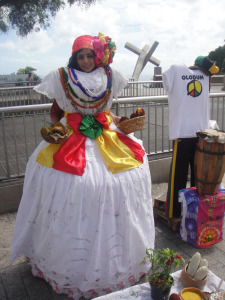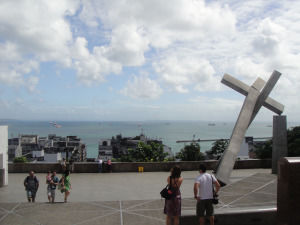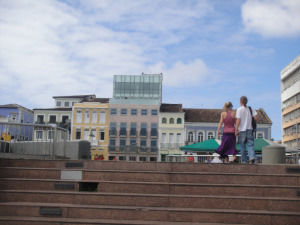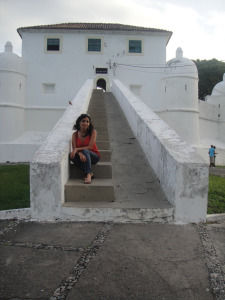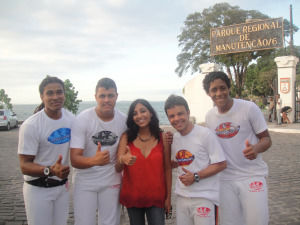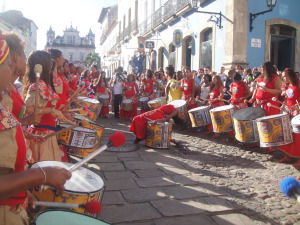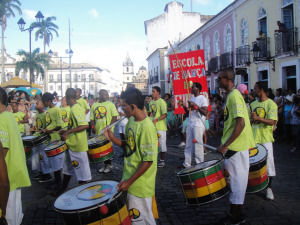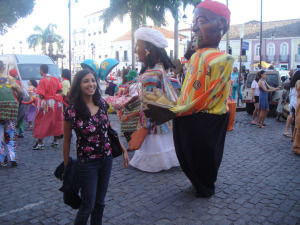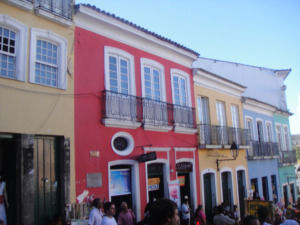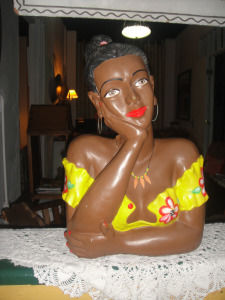 When I ponder upon my days in Brazil, I can't help but think of the Portuguese term, saudades. This beautiful word translates to "the love that remains" after something is gone. It harks back to the feelings, experiences, desires, and memories that once brought pure happiness and now provoke feelings of longing. As I sit to write my blog to the tunes of bossa nova, I am filled with sheer nostalgia for the beautiful city and people of Salvador.
Visiting Salvador (also known as Bahia), in North East Brazil is by far one of the best decisions I have ever taken. I had the privilege to spend my time in Salvador with a Brazilian friend's family. This made my stay even more real as I got a chance to experience the food, culture and people first hand. For three months, I was deeply absorbed in the myriad magical moments offered by the city & people. For Bahia is known for its folkloric and cultural heritage. I spent my days sipping caipirinha by the beach & enjoying the most exquisite sunsets. I vividly remember going wild at the street parties or absorbing the sweetly sombre bossa nova music at charming cafes. Devouring the traditional, African-inspired black-eyed pea fritters called acarajé or simply walking on the cobbled streets of Pelo, often marveling at the pastel coloured buildings are other excellent ways of passing the time in Bahia. Salvador is also known for its martial arts therefore it was normal to witness impromptu capoeira demonstrations – an acrobatic display of martial arts and dance performed to drums. This was invented by slaves as a way to practice self-defense but to keep it secret by making it look like a dance. The nearby praias (beaches) of Morro de Sao Paolo, Praia do Forte, and Island of Itaparica are perfect for weekend getaways.
Salvador, the capital of Bahia, is the unique northeastern city where Portuguese, African and indigenous cultures mesh together, captivating culturally curious travelers.
A neighborhood called 'Pelourinhio' or Pelo especially caught my fancy. Infamously known for its slave trading past, Pelo now hosts people of diverse culture, magnificent churches and colorful colonial buildings in shades of pastel pinks, yellows and blue. When slavery was common, Pelourinho was seen as the the old slave auction location. It was not only common, Brazil was the New World's premier slave importer. Brazil was the Atlantic slave trade's largest importer of slaves, nearly 5 million of them, accounting for about a third of all the Atlantic slave trade! Brazil was also the last country in the Americas to outlaw slavery in 1888.
Pelourinho is named a world cultural site by UNESCO. Easily walkable, Pelo comes alive during Carnival and has something to see along every street, including churches, cafes, restaurants, shops and the pastel-hued buildings. At night, the mini-city of Pelourinho comes alive with music, people, and all layers of life! Each night there are several bands that can be found playing outside.
Carnival is quite a celebration in Salvador with Afro- Brazilian bloco afros (African street percussion groups) singing African chants and dancing to an exotic mix of merengue, salsa and reggae rhythm.
Barra, Itapoán and Piatã are some of the good beaches to go to in Salvador. In terms of nightlife, People in Salvador have an eclectic taste music, so you'll have a huge variety of bars and clubs to choose from.
If looking to enjoy a relaxed and inviting stay in Brazil's northeastern region of great beaches, sun and sand – Bahia is your place!
No-miss things in Salvador!
Walk to remember through Pelo
Eat Bahiana food
Shake a leg at an Afro-Brazilian Bar
Soak up some sun the Brazilian way
Samba your way!
Shop till you drop at Mercado Modelo
Take the Lacerda Elevator in the historic center of town to get an eagle eye view of the city
Art culture at the Museum of Modern Art of Bahia

Getting basics in
When to go
Salvador is an all-year destination, with February to July being the most hot and humid
Language
Brazilian Portuguese is the language widely spoken in Brazil
Getting there
International and domestic flights fly to and from Salvador's airport
Buses run daily to and from other Brazilian cities
Bon Voyage!