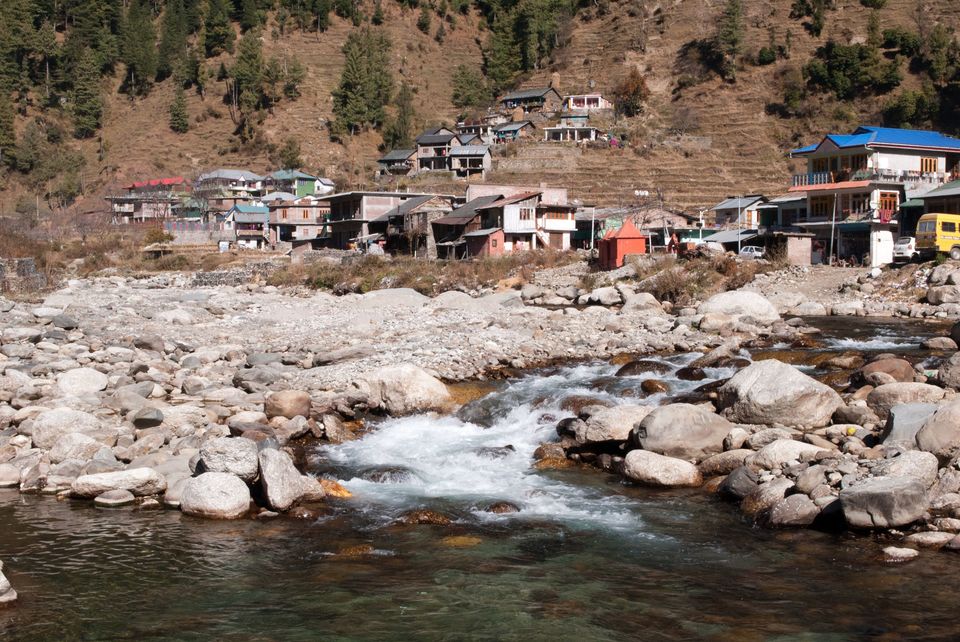 A quiet river, a peaceful place, a green meadow, a thick forest, some terraced fields, and a relaxing homestay... Does it sound like a perfect weekend getaway, right??
Well, I am going to introduce you to exactly the same place. Not far from Delhi, Barot is a tranquil little hamlet in Himachal Pradesh settled on the shores of Uhl river.
In this article today, I am going to share a perfect long weekend itinerary to visit Barot village in Himachal Pradesh with all of you.
However, before I dive into the details of day by day itinerary let's quickly get introduced with this peaceful location in the Himalayas.
On the way to Mandi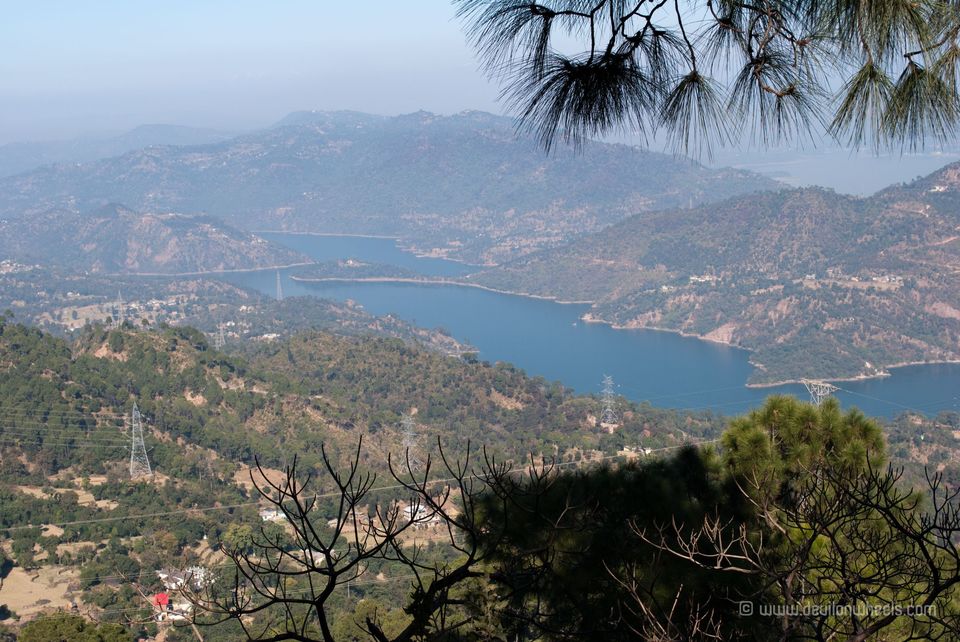 About Barot - A Quick Intro
When searching for offbeat places in Himachal, Barot is considered in almost every list you will find over the Internet. When I first visited Barot a few years back with my family, it completely lived up to the expectations of a peaceful place. A small hilly village with a population of approximately 2000 people, imbibes a sense of calmness among the travelers.
Barot is located in Mandi district of Himachal Pradesh (about 66 km from Mandi, the district headquarters). It is situated at a distance of about 40 odd km from Joginder Nagar, nearest railhead, on the Mandi – Pathankot Highway.
The road to this little known yet astonishing village expands from Ghatasni, a place on Mandi – Pathankot Highway and Barot lie at a distance of about 25 km from Ghatasani. One could also manage to swing by the haulage trolley run by Punjab State Electricity Board (PSEB).
The haulage trolley connects Joginder Nagar with Barot. Use of haulage trolley shortens the distance by 12 km. Unfortunately, the trolley is not in use anymore.
Beautiful Sunset...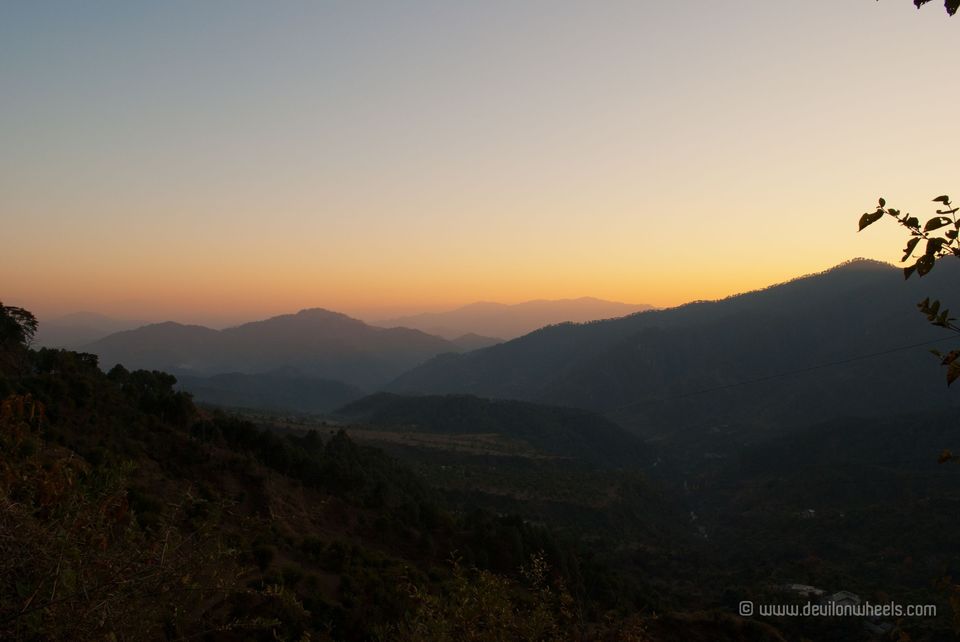 A Suggested Long Weekend Itinerary
Although it is a matter of personal preference but to save you some time I will suggest a 4-day itinerary for your perfect stay at Barot in case you are visiting from Delhi.
Day 0 (Thursday Night) – Delhi to Barot
For reaching Barot from Delhi, you can either self-drive overnight to Barot or the best option is to take an overnight bus from Delhi going towards Manali. Both HPTDC and HRTC run Volvo buses. You can get down at Mandi next morning in the early hours of Day 1.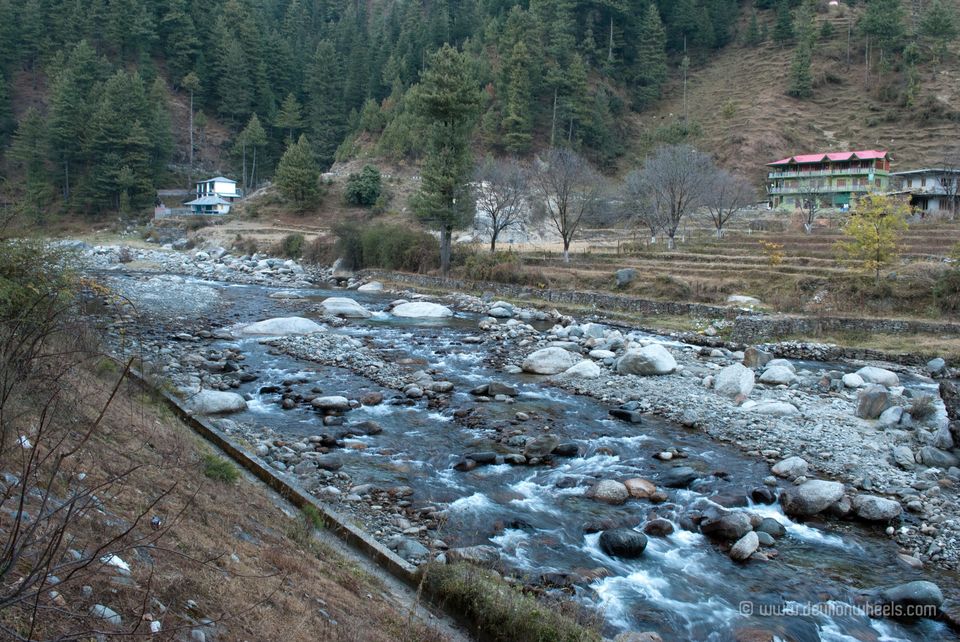 Day 1 (Friday) | Mandi - Barot and Relax the whole day
After getting down at Mandi in the morning hours, hop on to another bus from Mandi that drops you off at Ghatasni on Mandi - Pathankot Highway. At Ghatasani you can finally take a bus or a shared cab and reach Barot by early afternoon.
Check in your rest house or homestay and have brunch sitting beside the Uhl river. You can spend the rest of the day relaxing near the Uhl River or a walk around the village is also quite de-stressing.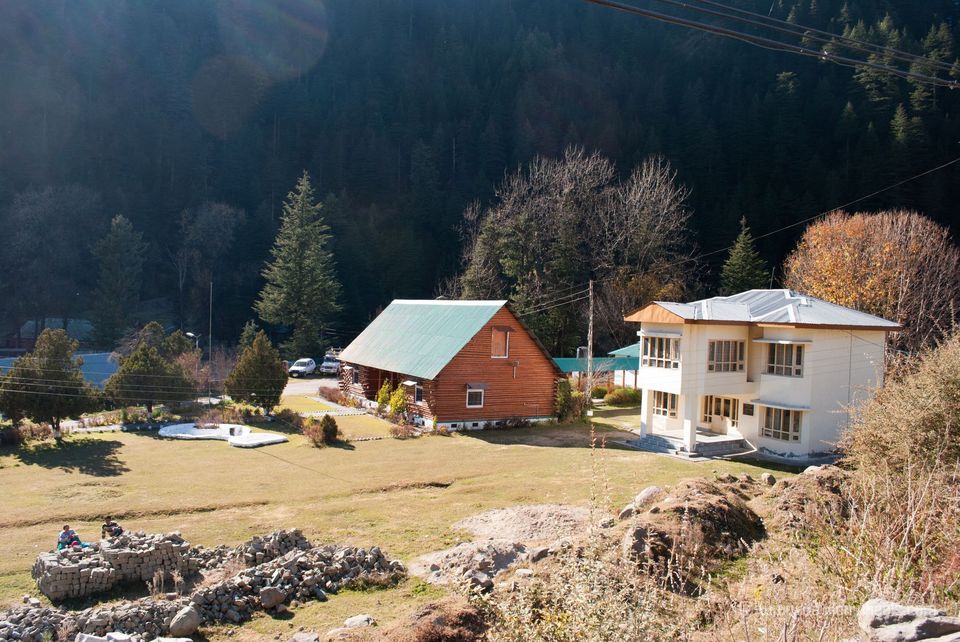 Day 2 (Saturday) – Rejuvenating at Barot and nearby villages
After breakfast, one can head straight for a few outdoor activities like angling, fishing, picnic, hiking, etc..
Firstly, if interested, you can gear yourself up for a short day hike or trek through Barot. However, the trek isn't small enough to be finished in a day. You will require at least a day more to finish it.
Secondly, if the trek isn't your thing then you can drive towards Luhardi Village or Bada Gran village. There are multiple picnic spots beside the rivers on way to Luhardi.
From Luhardi, the road ends at the project but you can walk to the village by the name Poling from where snow clad peaks appear just in touching distance.
Thirdly, if you are not interested in the options above then pay a visit to Nargu Wildlife Sanctuary which branches off at Barot. You can also visit Daina Sar Lake along with the two reservoirs which take us back to 1924 due to its old machinery.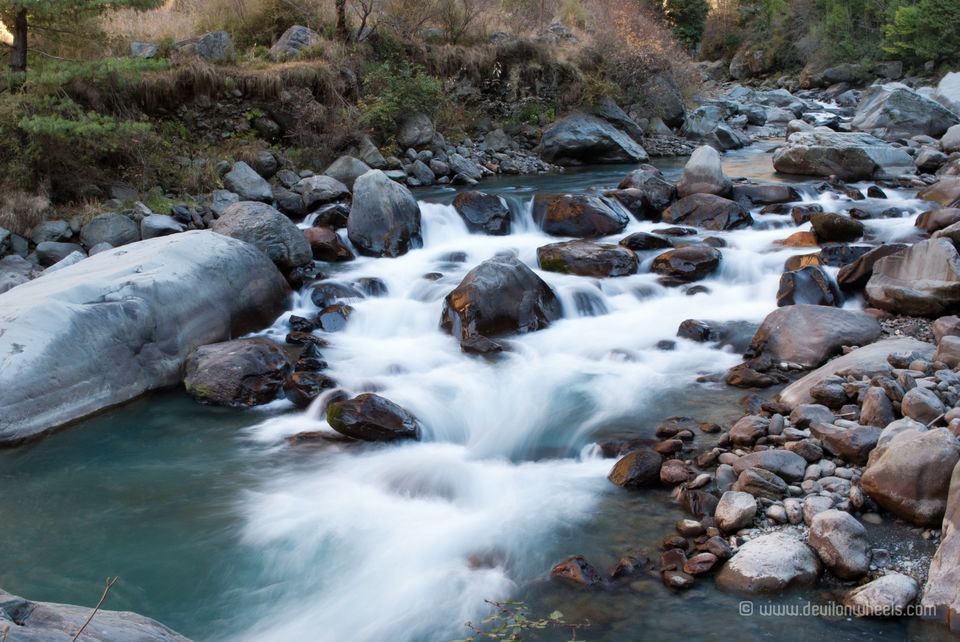 Day 3 (Sunday) – Barot - Mandi - Delhi OR Barot - Bir / Biling - Mandi - Delhi
The plan for the last day of the weekend depends upon if you want to be in relaxing mode or can push yourself for a hectic last day of the trip by visiting Bir - Biling.
In case if the paragliding interests you, then leave early morning after breakfast from Barot and visit Bir - Biling. After lunch, you can start the journey back to Delhi via Mandi.
If you want to keep the journey simple and relaxing, then spend time lazing out at Barot and by afternoon you shall leave to board a bus till Ghatasani and then another for Mandi or Dharamshala. Finally, take the bus to Delhi or Chandigarh.
By the end of this three day trip to Barot in the lap of mother nature, you will feel refreshed and rejuvenated to take on the mortal world or civilization.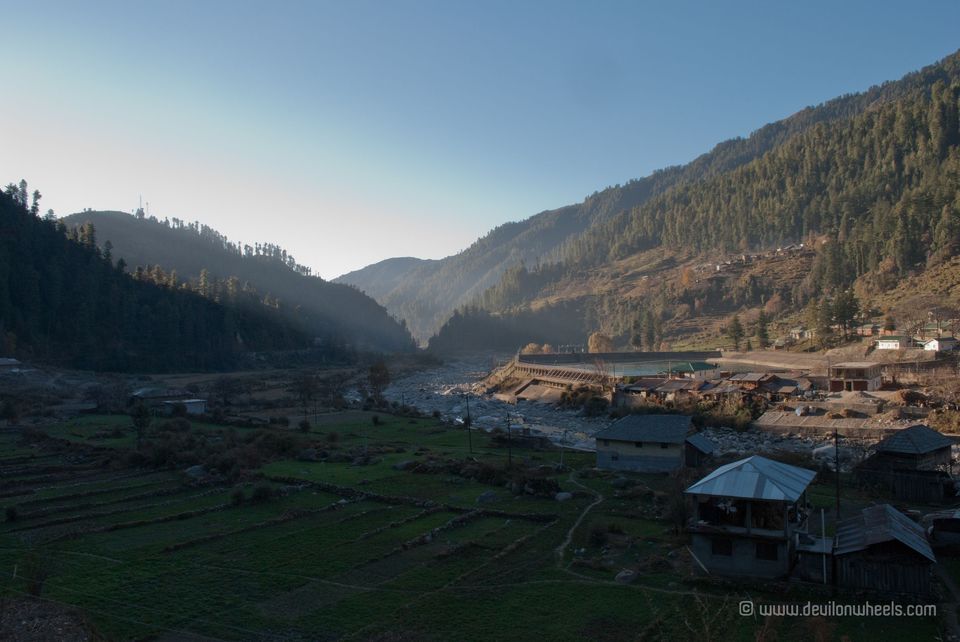 Conclusion
Barot is a quick hideout place to get yourself recharged or spend some quality time in peace with your loved ones. I hope this long weekend itinerary will help you plan your trip to Barot.
In case you have any questions, please feel free to reach out to me via DM at my Instagram account @devilonwheels. Or you can always comment below to get connected.
Till then, Happy Travels!