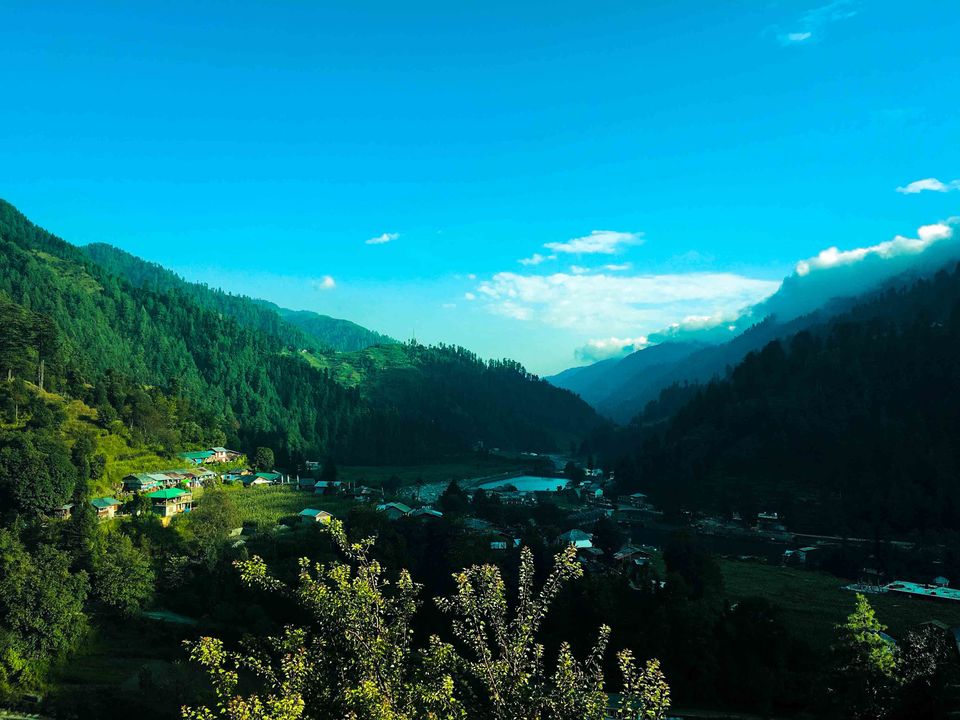 It was a spontaneous thought and I decided to pack my bags and leave for Barot Valley.
Though travelling to Barot valley had been on my list for almost a year, this 'spontaneous thought' turned out to be just the kick I needed.
There are various ways to reach Barot valley and I chose to go with a cheap yet more or less comfortable one.
A number of trains run from Delhi to Chandigarh, which I also usually keep as a base for travelling to Himachal Pradesh. Thereafter, I took a bus till Mandi, Himachal Pradesh. The bus, after about an hour and a brief stoppage of twenty-five minutes, entered the mountainous terrains.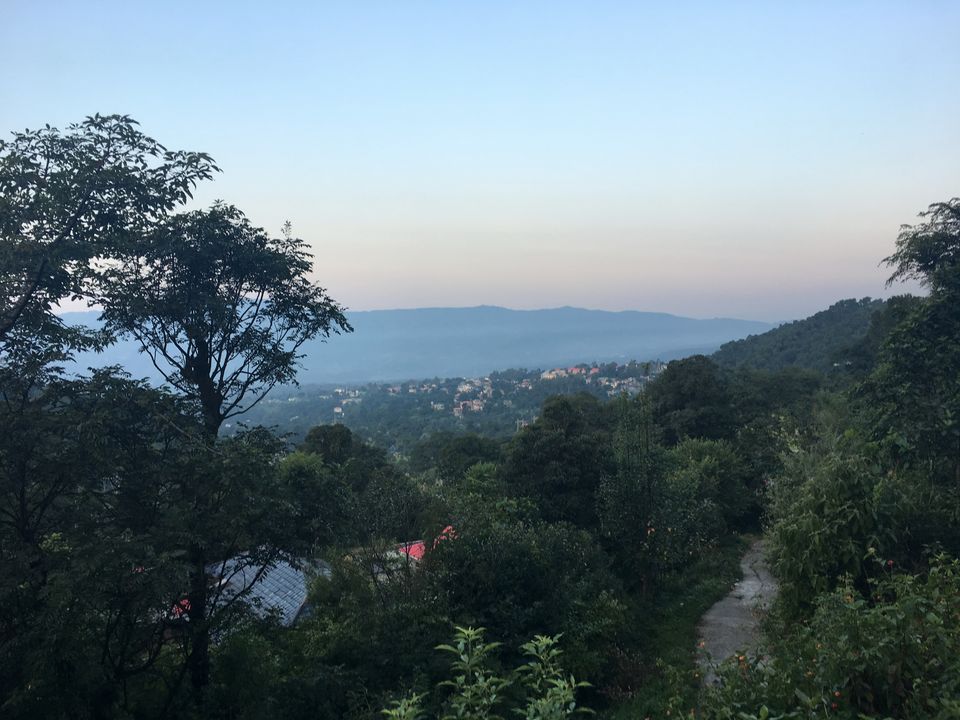 The weather was pleasantly warm throughout the terrains. The route from Chandigarh to Manali via Bilaspur will soon have a tunnel thus becoming four-laned and smoother for travel through roads.
For plying from Delhi to any other major place in Himachal, there are direct bus services as well. However, thereafter, the only option available is that of local state-run buses.
From Mandi, I took a direct bus to Joginder Nagar covering a distance of about 55 kilometers (34 miles and a three-hour bus ride) at just Rs. 90/- (1.40 USD). The whole journey, needless to say is through the mountains. The buses are more or less comfortable and usually heavily crowded (courtesy; locals plying at shorter distances) so I believe it is better to book a ticket at the counter or ask the bus staff to do so.
Joginder Nagar is not a necessary halt while going to Barot. One can easily alight at a village called Ghatasani and wait for an onward bus to Barot. However, this can be done only before six in the evening as no buses start or ply in that area after six and there are no places to stay in Ghatasani village.
Though also famous as a tourist spot, I kept Joginder Nagar just as a transit point only because I was travelling late at night and had to make a halt. However, I did get to enjoy the famous ride at the Haulage trolley that runs from Shanan Power House all the way up to a Station no. 18 from where one can also trek one's way to Barot. (Though it is advisable to know the route very well lest one should get lost).
The riders are cautioned to ride at their own risk.
I, however, had to alight at Brij Mandi, the first stoppage for the haulage trolley. It is meant mostly for transporting goods and for locals, so the tourists are neither exactly welcome nor unwelcome.
A lot of private buses run from Joginder Nagar to Barot via Ghatasani and I boarded one right at Brij Mandi.
The ride from Ghatasani to Barot was breathtakingly picturesque while also being topsy-turvy.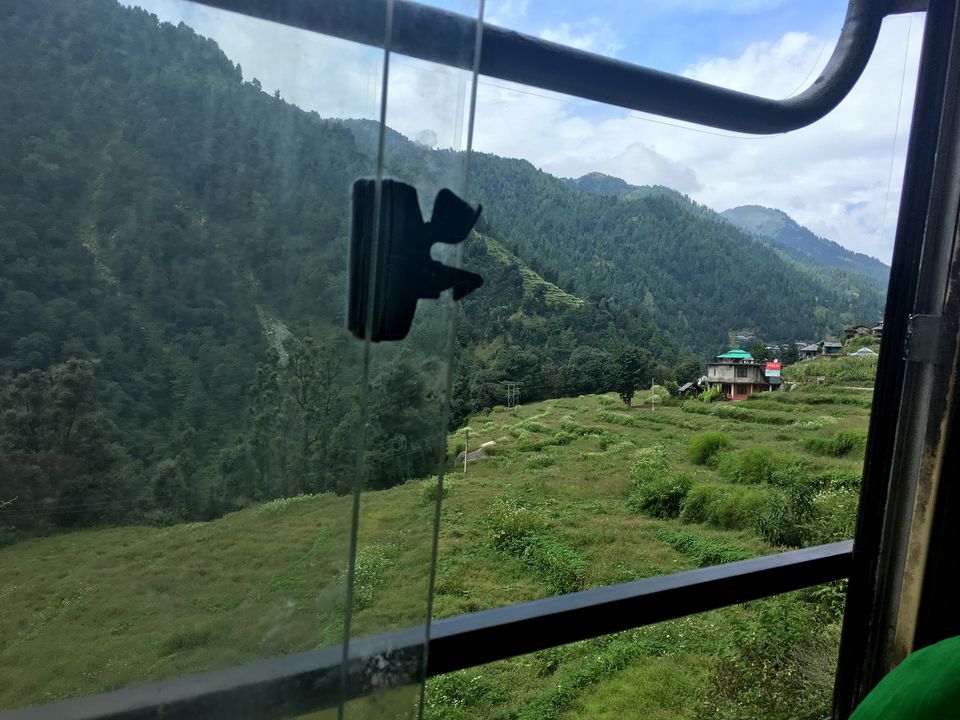 After a serpentine journey through the mountains, I reached Barot valley and immediately realized why it was the lesser known 'paradise'.
There are options to stay at homestays and hotels both. I chose a hotel at Multhan, right next to Barot, which was reasonably priced.
There is a Trout fish farm in Barot only where, as the folklore goes, the trout fishes are found all over the country. A little ahead is the reservoir area.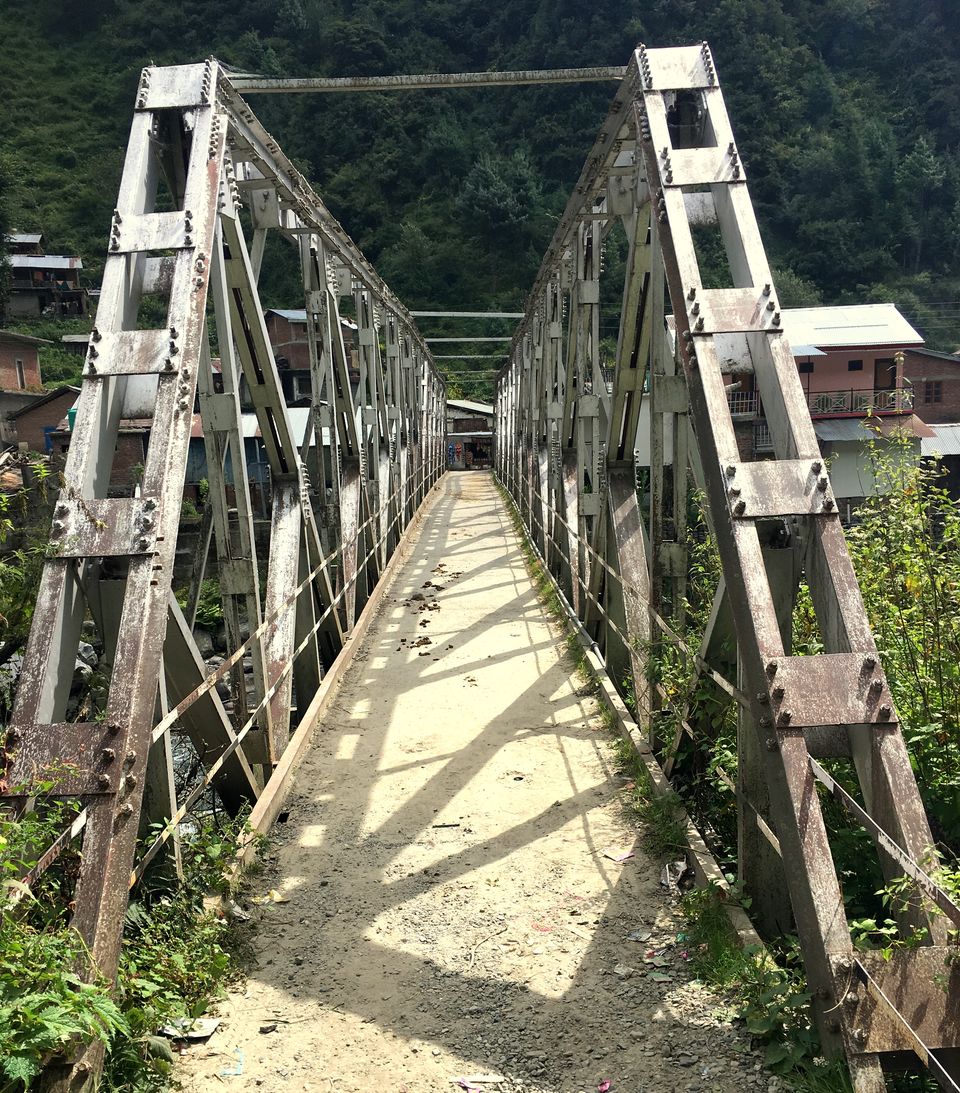 The Haulage trolley that started from Joginder Nagar used to terminate in Barot but is now non-operational, however, not inaccessible. Hence, my next stop.I bet this would have been a great adventure had the haulage car been operational now.
I explored Barot mostly on foot, something that I had picked up from offbeat travellers in Hampi. It is tiresome, sure but also worth it when you get to walk through sightly pathways.
And you get to loosen-up by dipping your feet in nerve-chilling waters of the Uhl river….
left for Lohardi village the next day, on foot, at least for the first couple of kilometers.
Lohardi is a small village, six kilometers (4 miles) from Barot Valley. There are buses that run via Barot till Lohardi village. I was just too excited about taking the hike, through a forest area, quiet and through a lonely road. I saw only a person or two throughout the trek.
I had decided to take the first turn that came my way, And I wasn't disappointed.
Undaunted by the last tiring journey, I left for a 'project area', nearing Lohardi village, on foot.
I returned to Barot Valley and made a few more stops before wrapping up my day and visit to Barot, thanks to a 'guide' who helped me along. There came many unexpected adventures my way when I decided to ditch the 'itinerary'
I left Barot Valley early next morning, knowing that memories will linger on for a long time….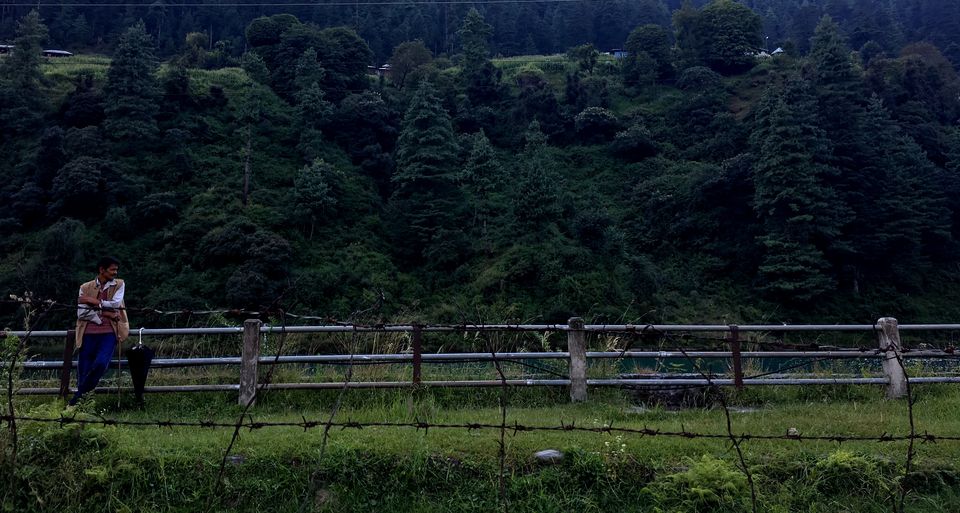 A bit more….
Travelled during the mid of September.
The weather was pleasant except the nights which were cooler.
Safe for solo female traveller.
Public transport is the cheapest way to travel and is more or less comfortable.
Could finish the trip in ₹ 5000 (75USD)
Ask around, it will be helpful.
Tourist-friendly place.
Adventure seekers' paradise; has options of paragliding, bouldering, mountaineering, river rafting, trekking.
Be careful to not dirty the place; such complaints are unfortunately common among the locals.