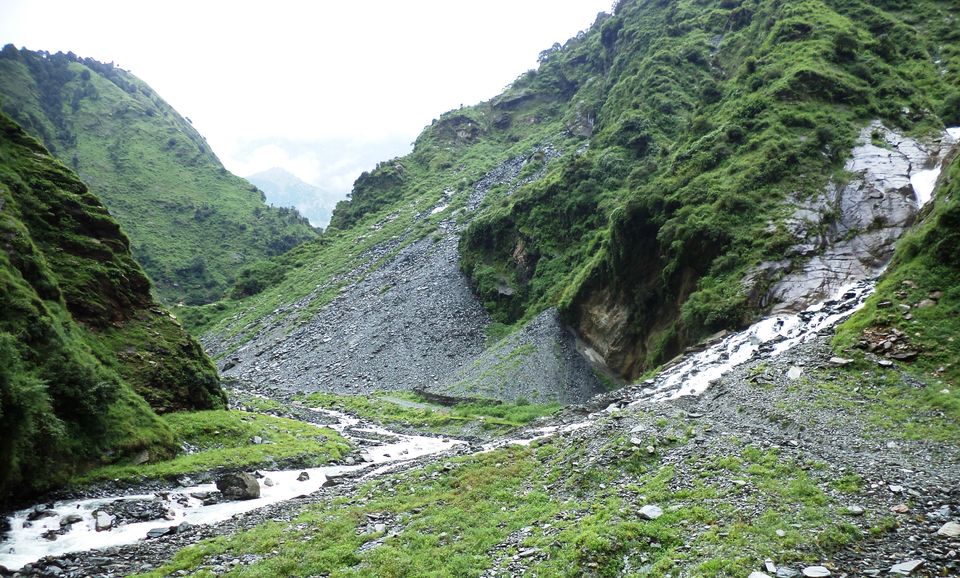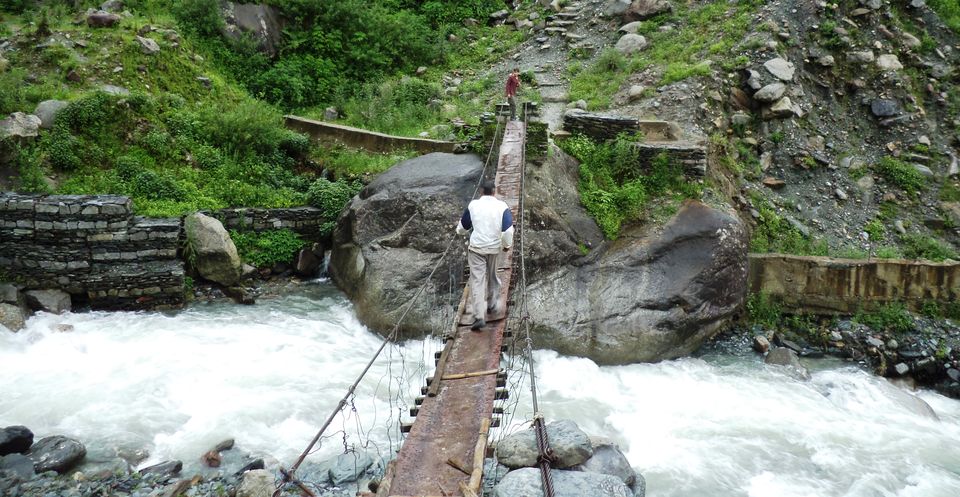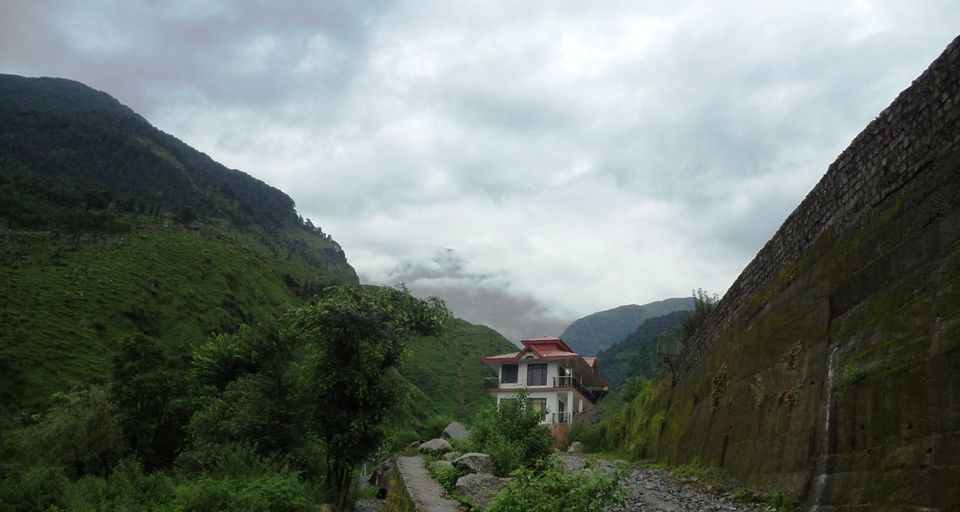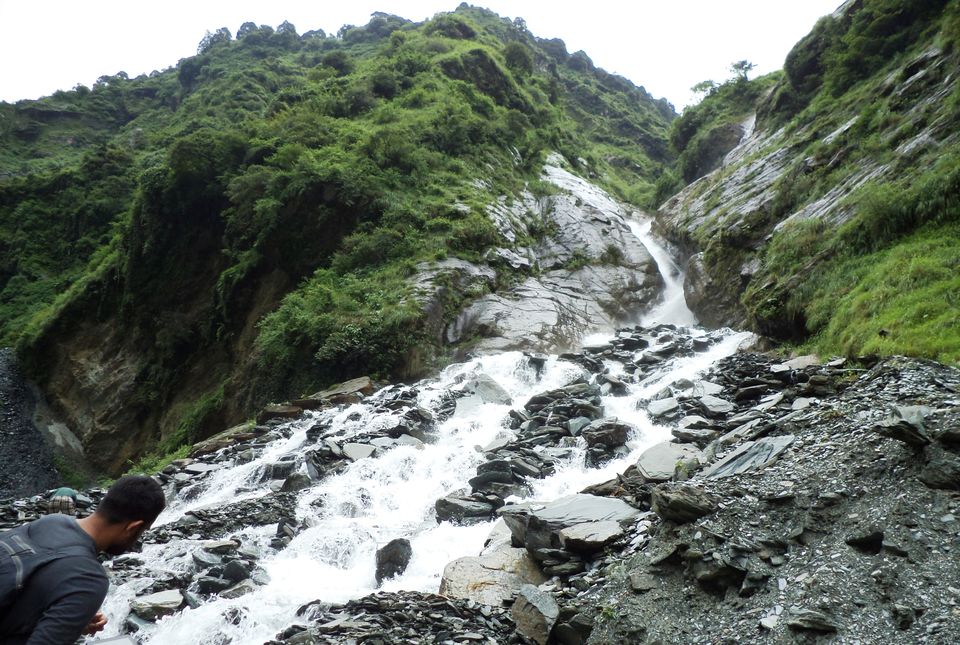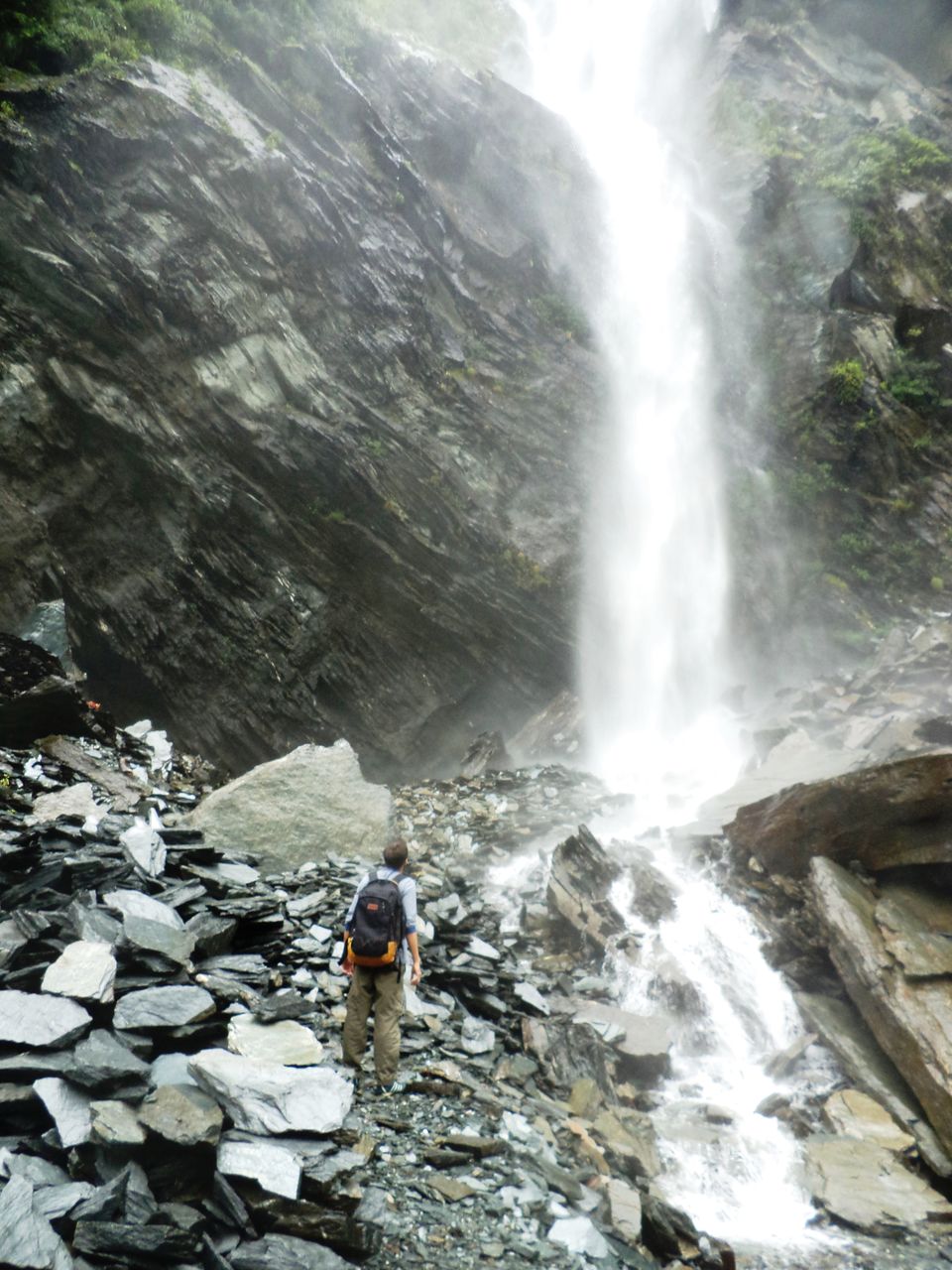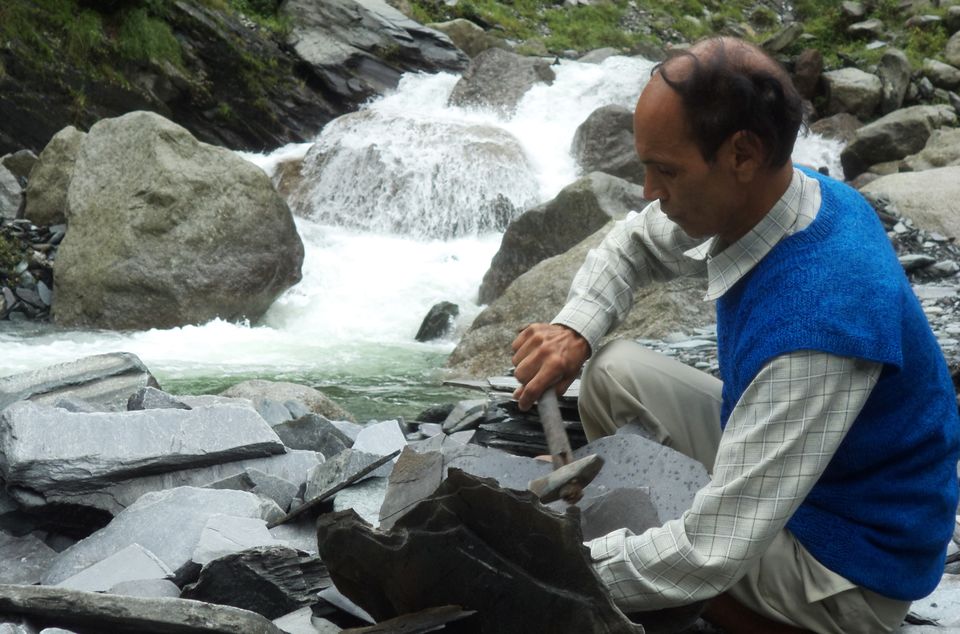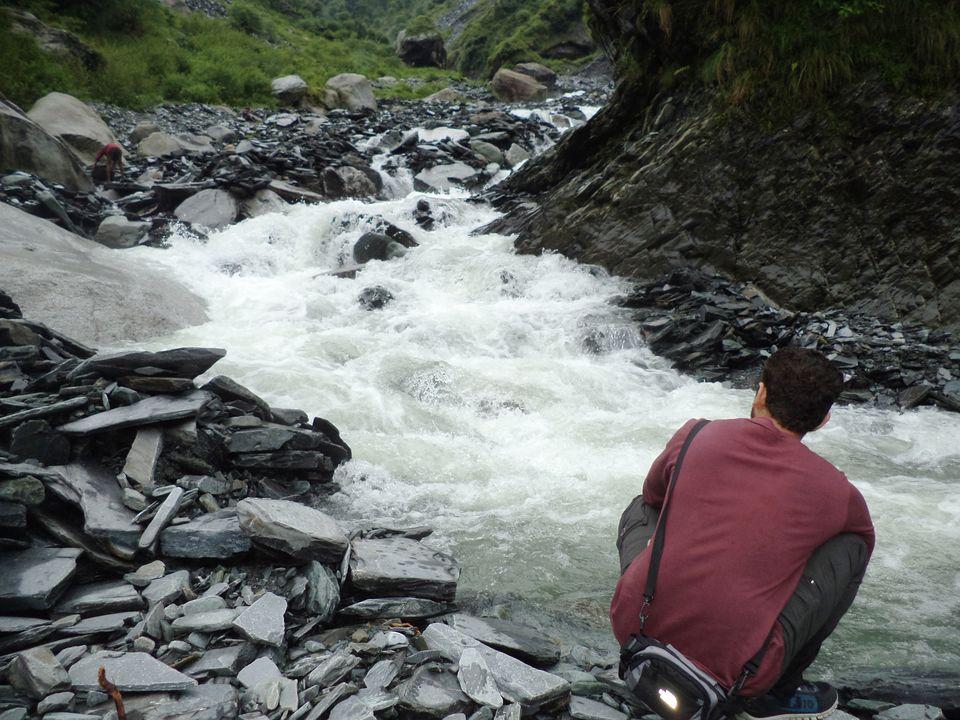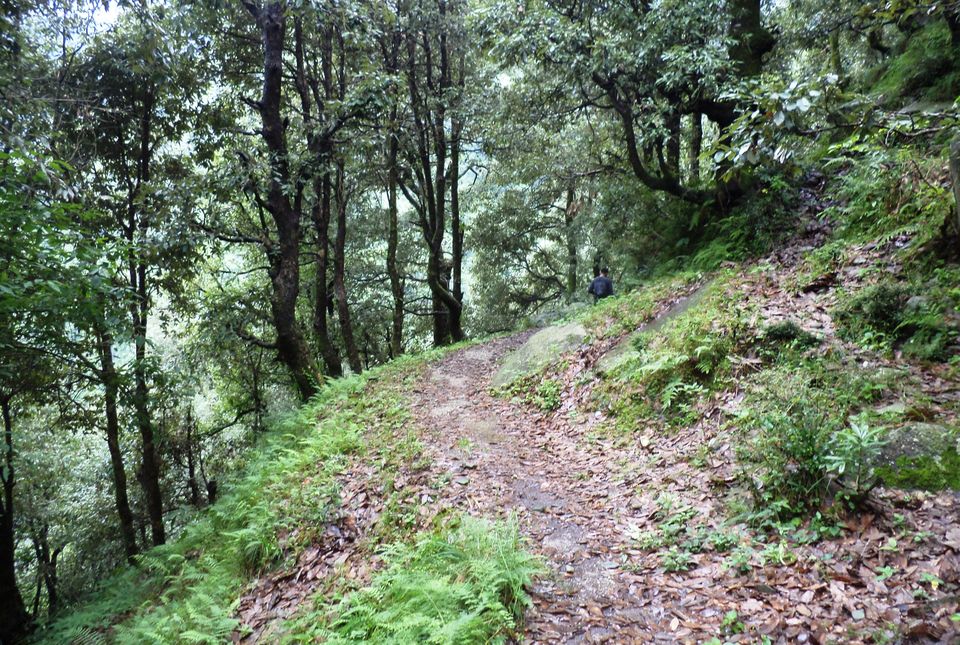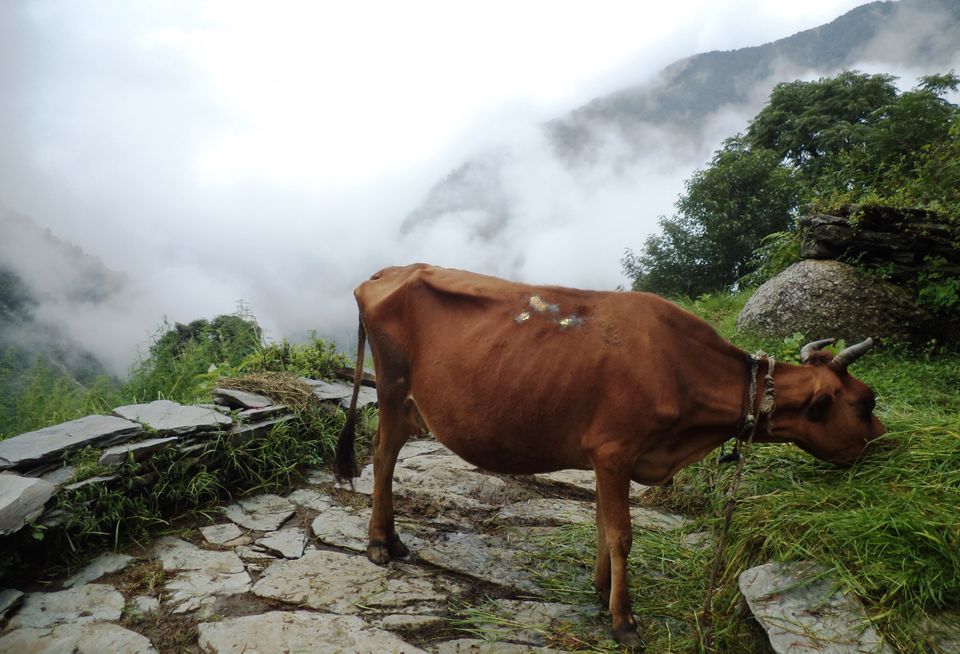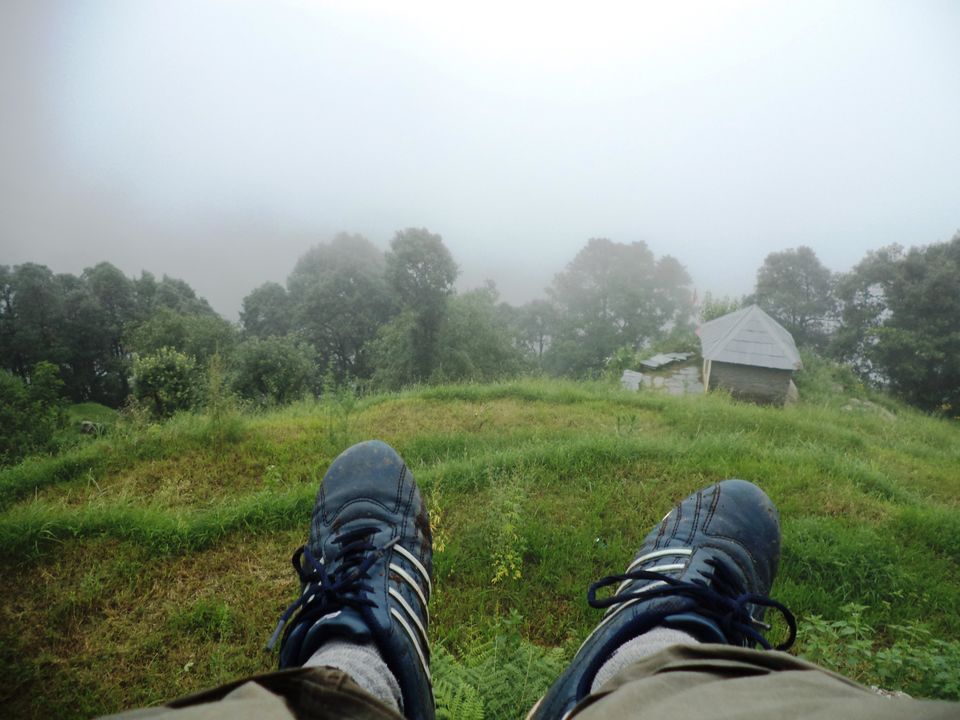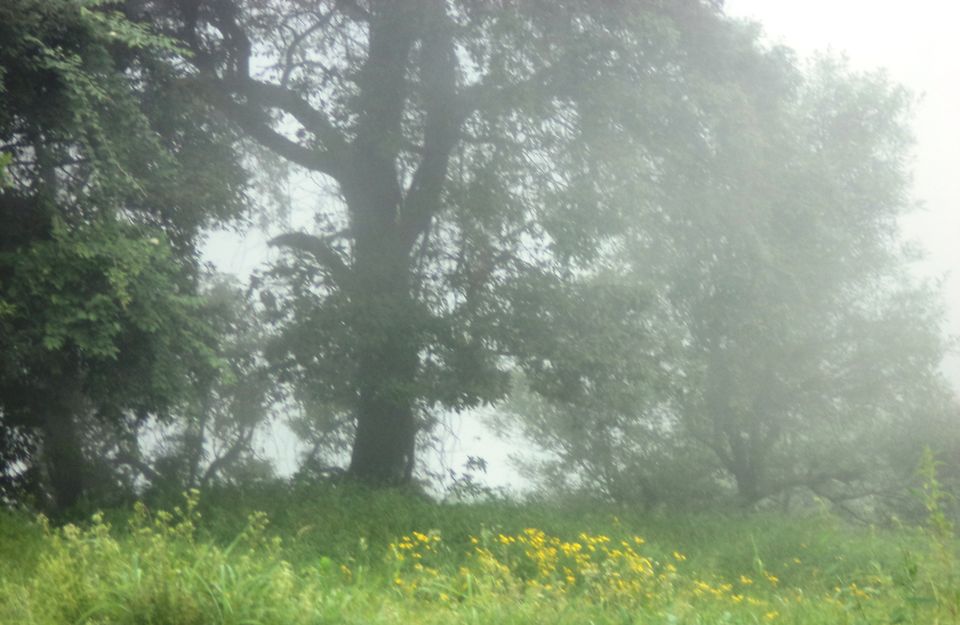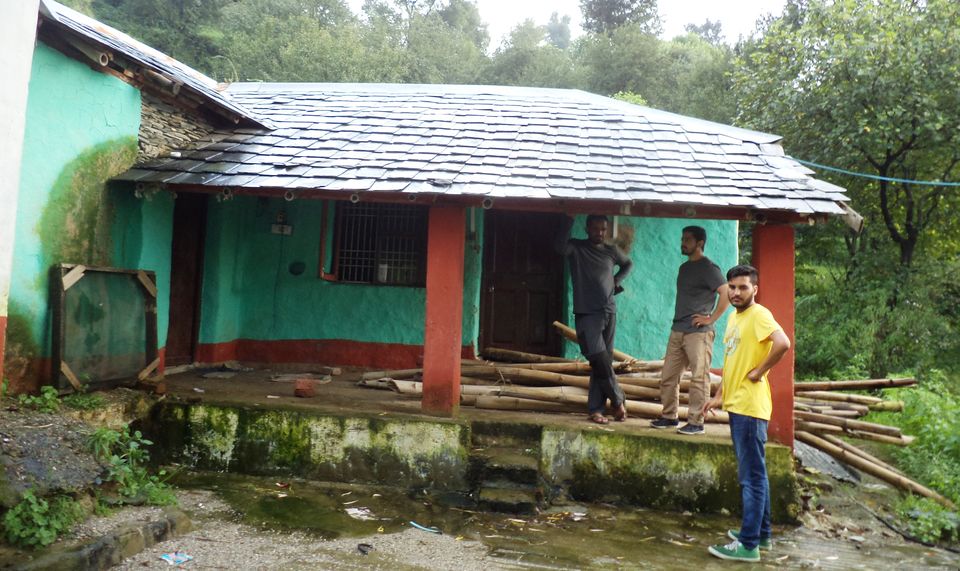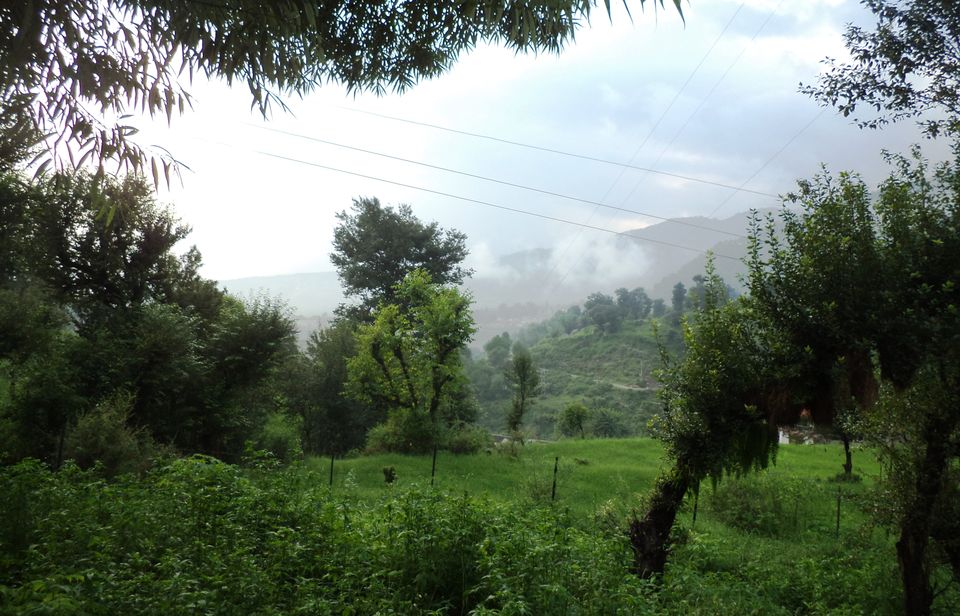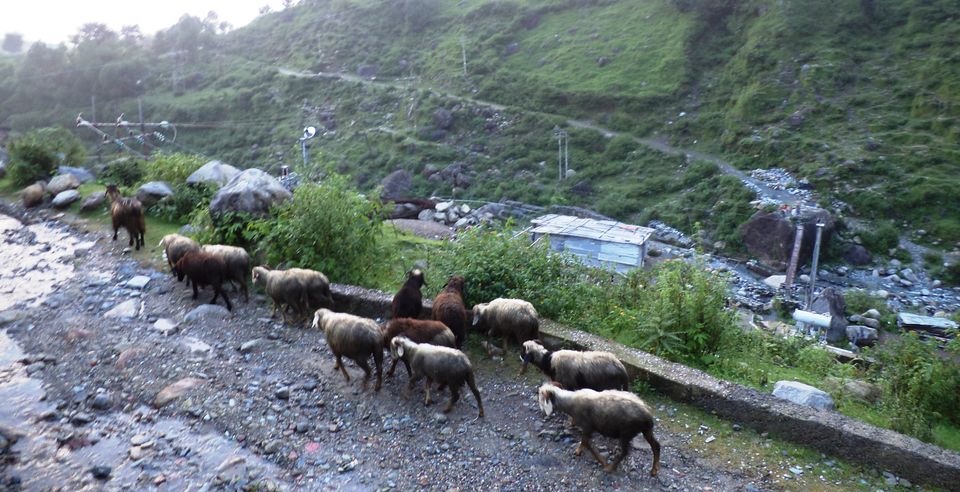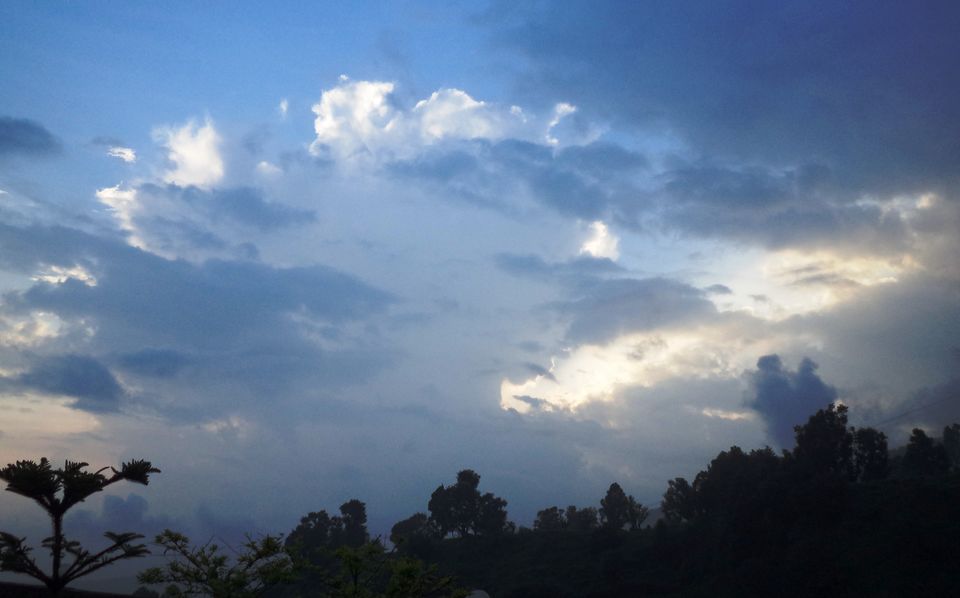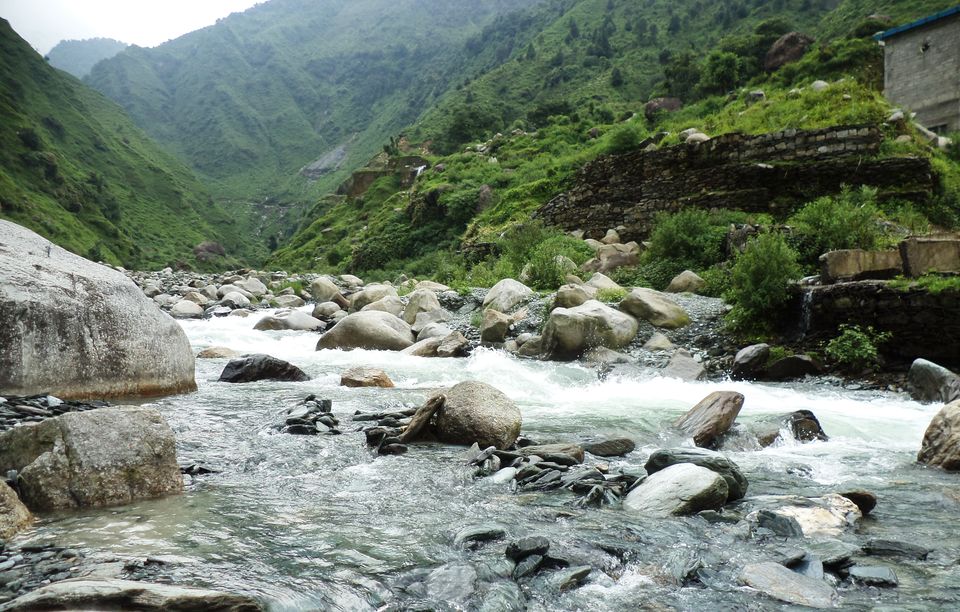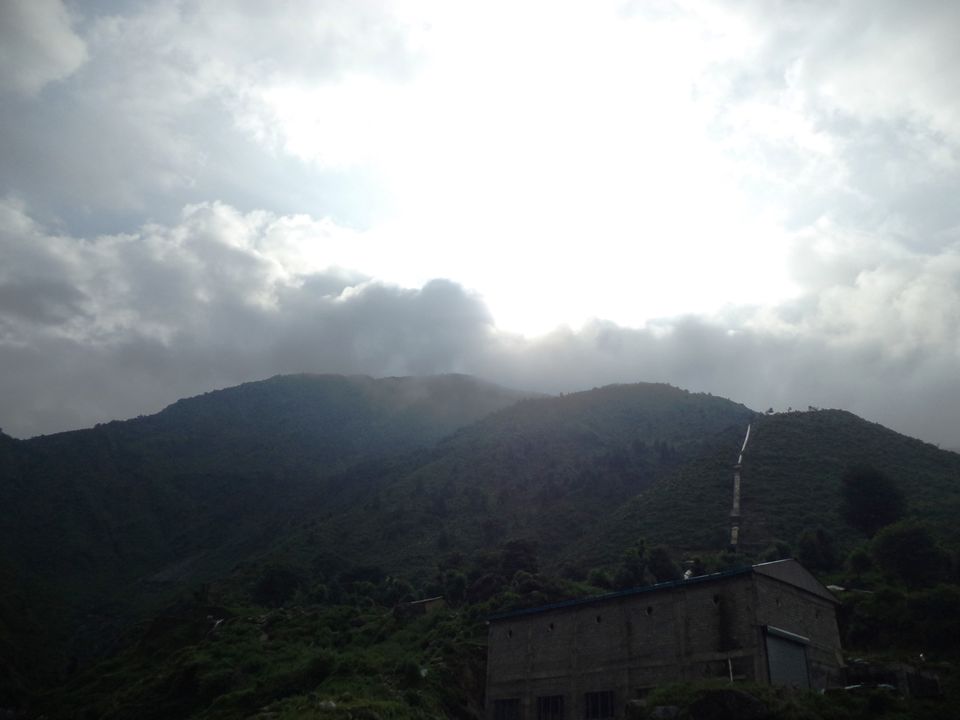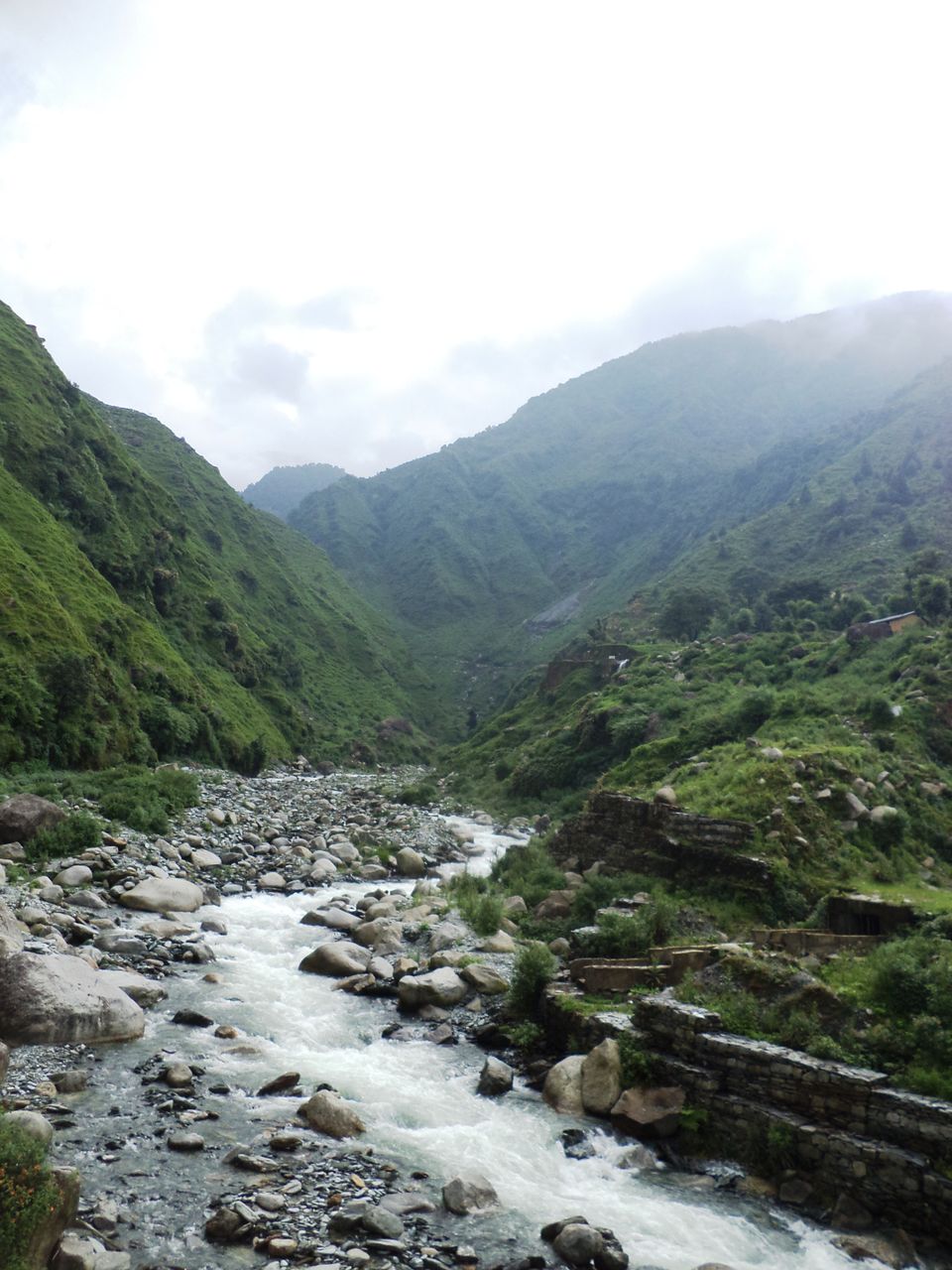 Every time I visit the mountains, they tend to develop a deeper relationship with me. Calling me closer, making me feel more comfortable – like a kid in the parents' lap, who is scared when it's dark outside. In the deep dark, the mountains made me see the glittering world on the other side. By the lonely shore, my heart sang prayers to the universe and the wind echoed, kissing me on my cheeks.
It's the Independence Day weekend and I am struggling hard to find a bus from Delhi to Dharmshala. I see herds of people crowding at the ISBT, New Delhi and after several small intervals of standing in the long, long queue, I feel like giving up, finding a secluded place and going off to a deep sleep. But I know that it isn't possible in this city and mountains only will give me the peace I want. I finally find a double sleeper seat in a bus which I have to share with two more people. Travel is not always about comforts and I have travelled in worse situations than this – I convince myself and set off for the journey.
I reach Dharamshala next morning and the hosts – Abhinav and Kailash, come to pick me up at the bus stand. I see most of the travellers visiting Dharamshala to reach McLeod Ganj. I soon set off for a place which was nowhere on Google Maps. After a bumpy, 10 kilometre ride from the Dharamshala Bus Stand, I was lost in the forests and the conundrums.
After my 3 day long journey (1 day extended) came to an end, here, I give you five amazing reasons why you should visit Lunta Valley & hike to the Dhauladhar Mountains:
1. Nature
I always feel closer to myself when I am close to nature. For my wandering mind, nature works as the best teacher and the best healer. This small, remote village called Lunta has everything the heart of a man can desire. The beautiful sunrises and the sunsets; the rain that arrives as the clouds make love with the sun. The loud gushing Nagooni river, gives music to the lives of wild flora and fauna whose home is the forest of Lunta.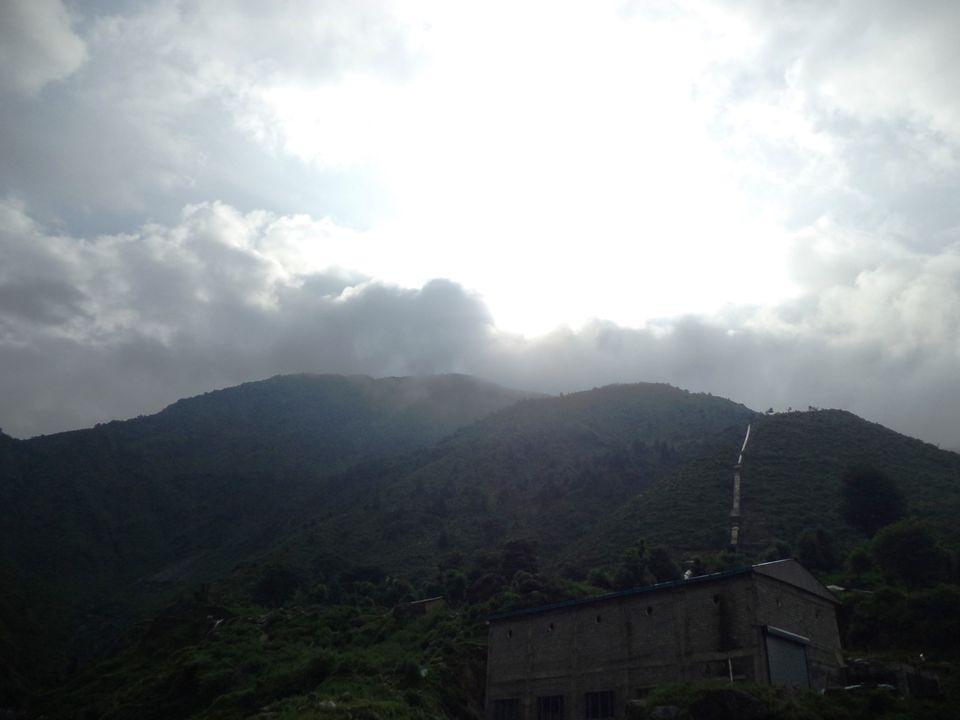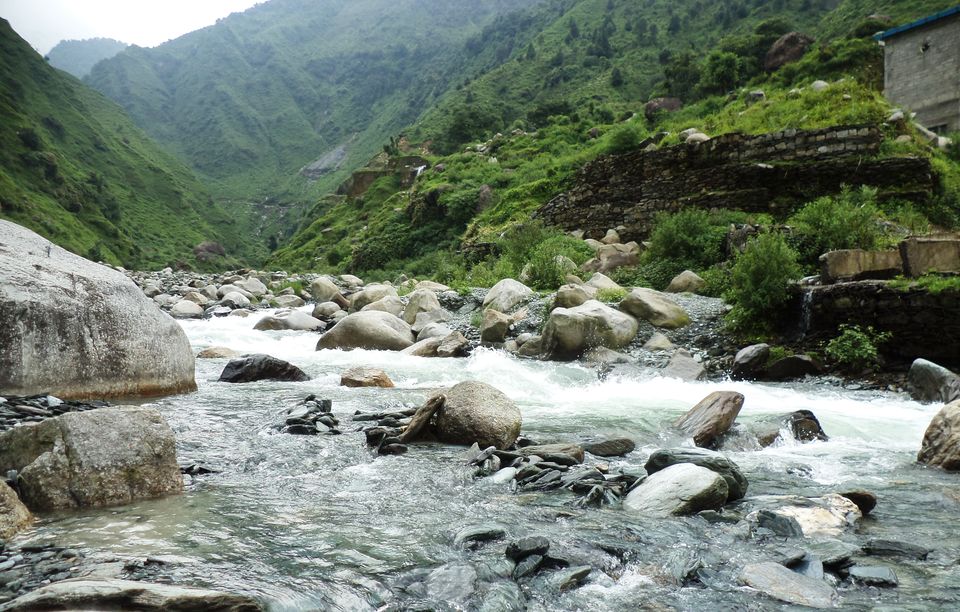 2. People:
Whenever I travel, I end up making friends for life. Kailash, the guy who I met at the bus stand co-operates an adventure tour outfitter company MadTrek Adventures and is an expert mountaineer. We shared a lot about life and different philosophies over a few drinks. He told me about his journey and it was awe-inspiring. And whenever I visit mountains, I see happy faces. I visited many local homes and I was welcomed with warmth. They might not have television sets in their houses but they know more about how to deal with life. They are fit, their lives are simple and they are helpful. Some of them haven't seen the world outside their village. And then kids who want to become the next doctors, engineers and teachers. During my trip, I also got the opportunity to have some local homemade food at a shepherd's mud-house. The Himachali lady served us with love when we were hungry after a five kilometer trek and had nothing around to eat.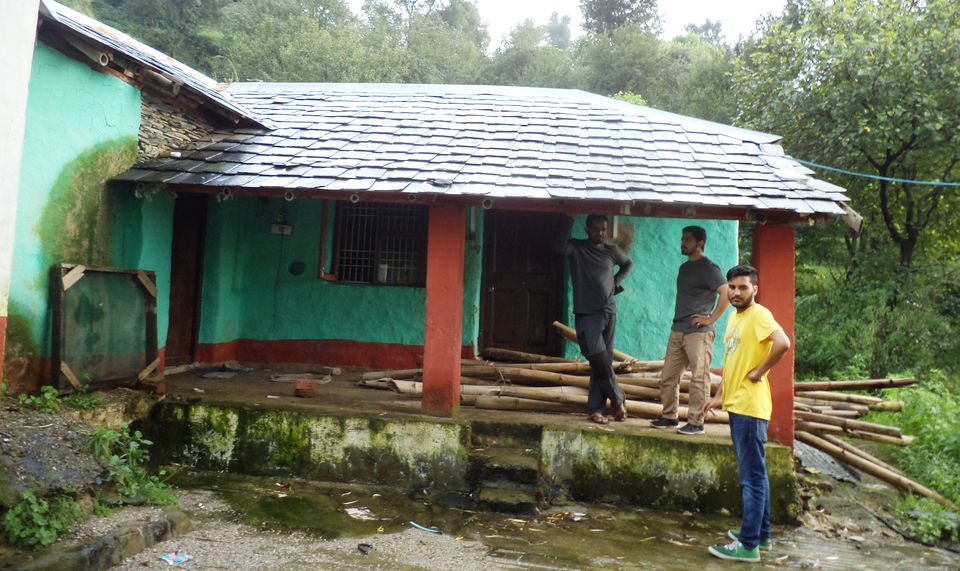 3. To see an altogether different world
It was interesting and equally inspiring to see how people make their lives in the mountains. Most people in Lunta, unlike other villages in Himachal, don't rely on agriculture. Lunta is home to one of the largest slate mines in the country. People (mostly men) work on the bank of the river, which they call Majhi Khad in their local language. They work from early morning to the noon and make around 300 bucks a day. And they are content with their work and the money they make. Their lives are not driven by money and time after all.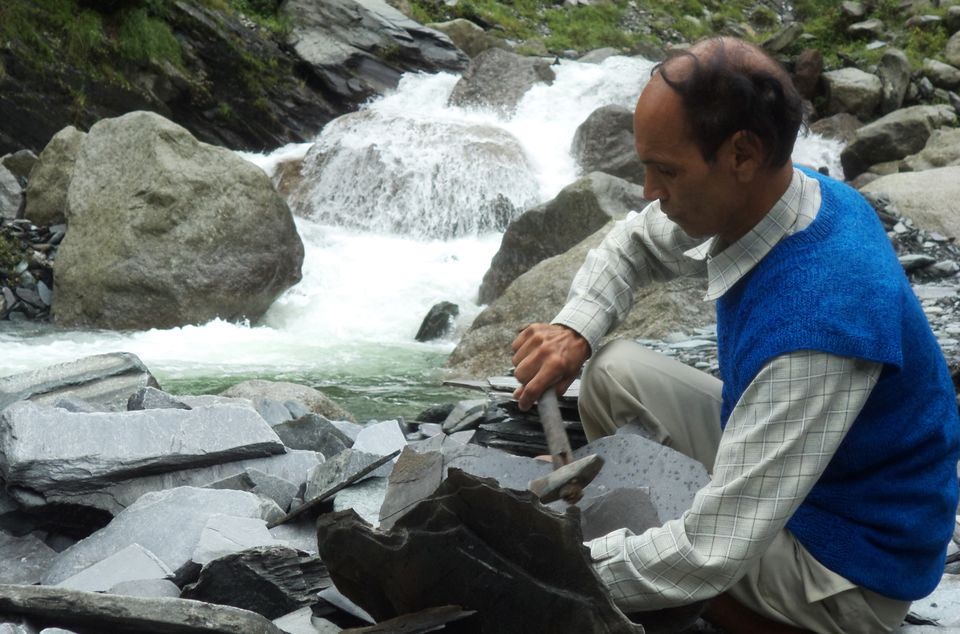 4. The hike
Climbing the mountains was a challenging part. But I couldn't come back without going for it. The mountains were calling me. And as I made myself sweat on the five kilometer uphill trek, the mountains offered me beauty and refreshment, more than I could ever expect. Our hike included jeep safari, off road cycling, river crossing (both by foot and by hanging bridges), mountain climbing, and getting showered by some breathtaking waterfalls in the forests. During the trek, we got to treat our eyes with one of the most beautiful and magnificent views. Views that made me realize that heaven is not someplace we visit after death, it's around us on the earth, somewhere undiscovered. Beauty that could turn anyone into a poet. Their after-trek campsite was a place where I could stay for months without getting bored. A beautiful, secluded place in the Dhauladhar Mountain range, surrounded by meadows on one side and the river on another. The night got more beautiful as the stars shone closer than ever. Out into the wild, good music and bonfire were the added luxuries. The mornings were magical as the birds woke us up and the sun shone on us. After getting down from the trek, Abhinav, the other cooperator of MadTrek Adventures welcomed us and made us stay a day more. He is also not a city guy. He is at peace when in mountains. After a power nap, Abhinav took us to the mud houses he and his group are building to boost eco-tourism in Lunta.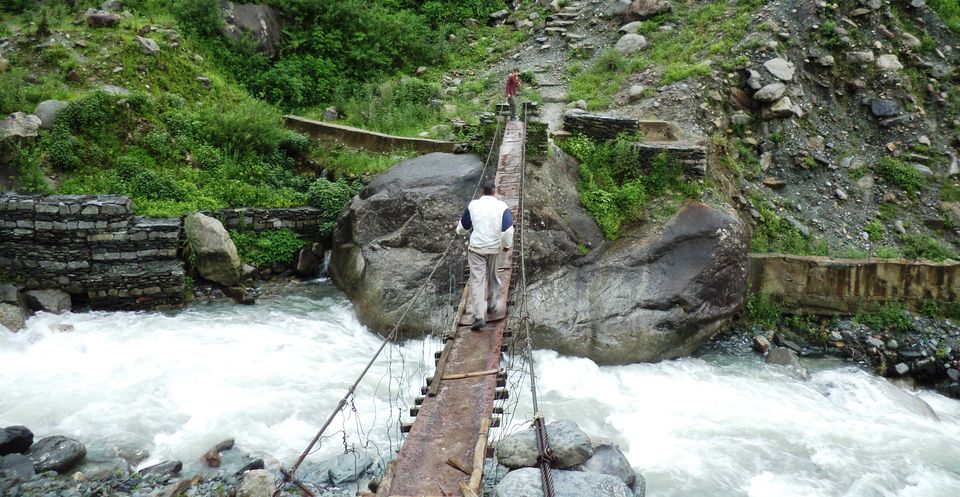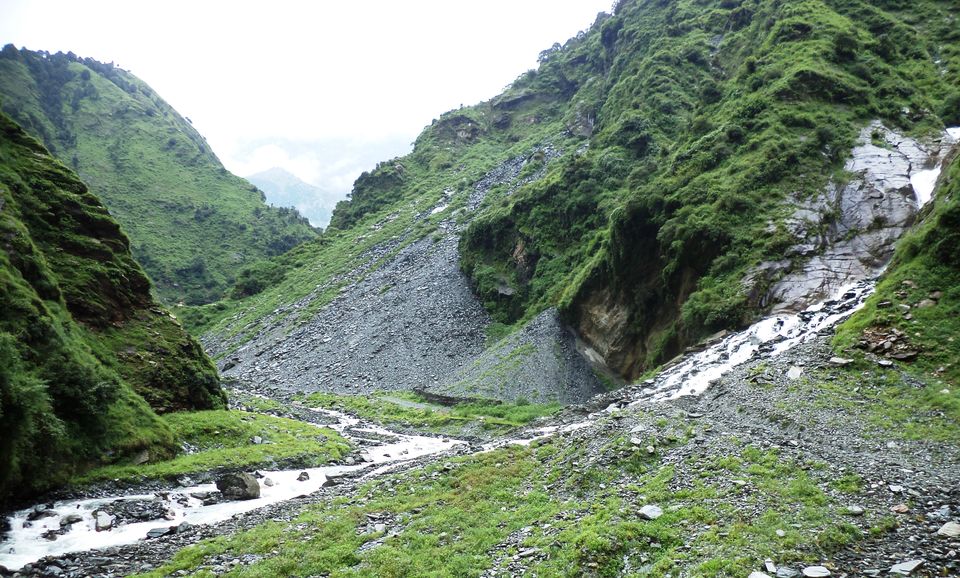 5. Reality check
Mountains take you closer to yourself. You go into a phase where it is just you and you let lose and accept reality. You perceive better and you get to know better of what you were, of what you are and what you wish to be!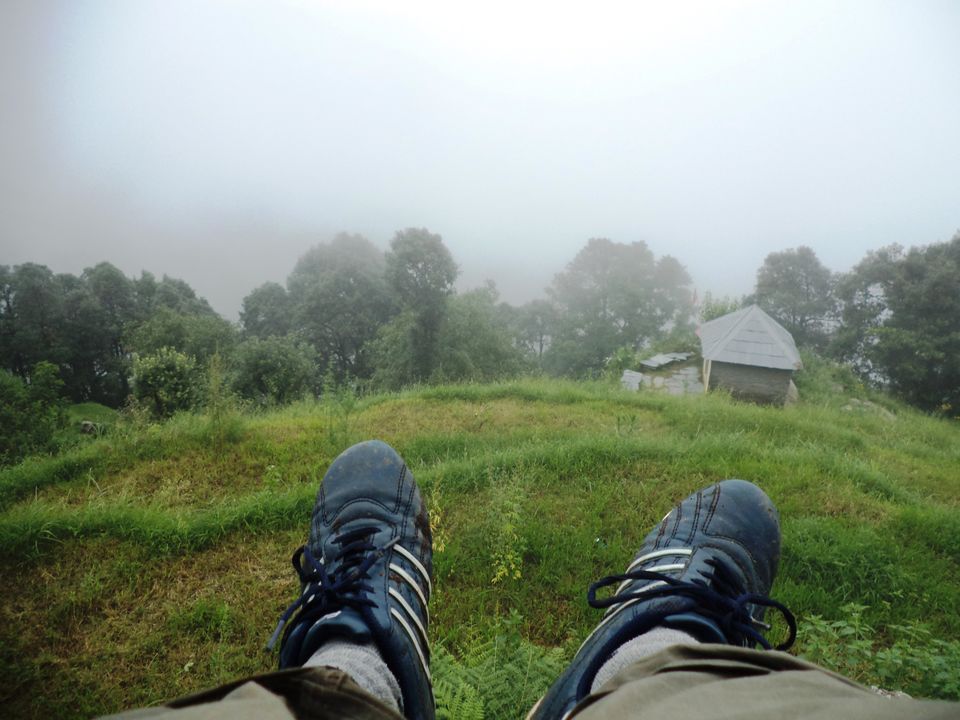 The group also offers the following activities in some most awe-struck places in Lunta Valley: Family camping, bagpacking, jeep safaris, off-road cycling, rock climbing, rappelling, high altitude trekking and horse riding.