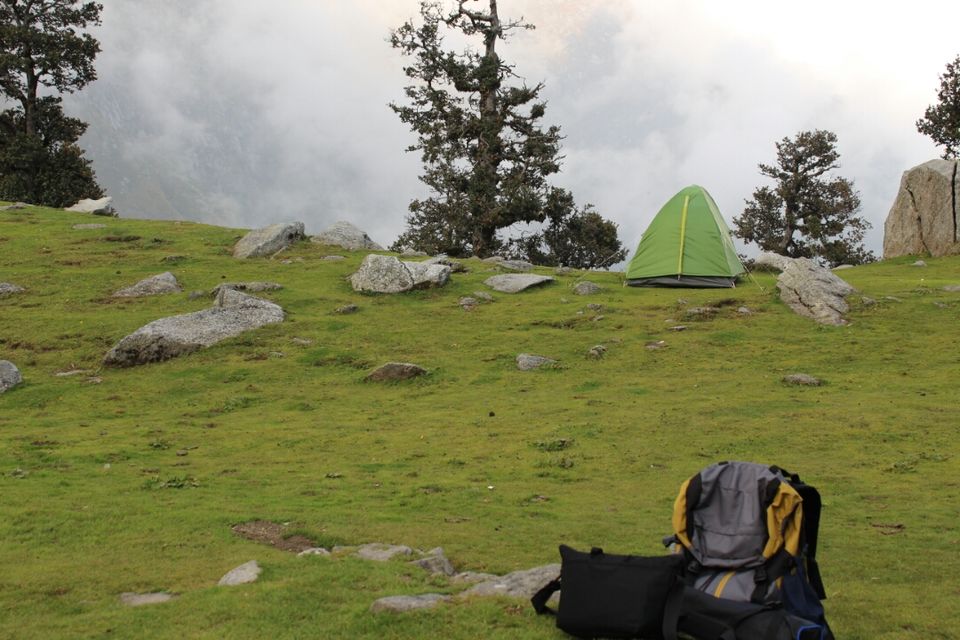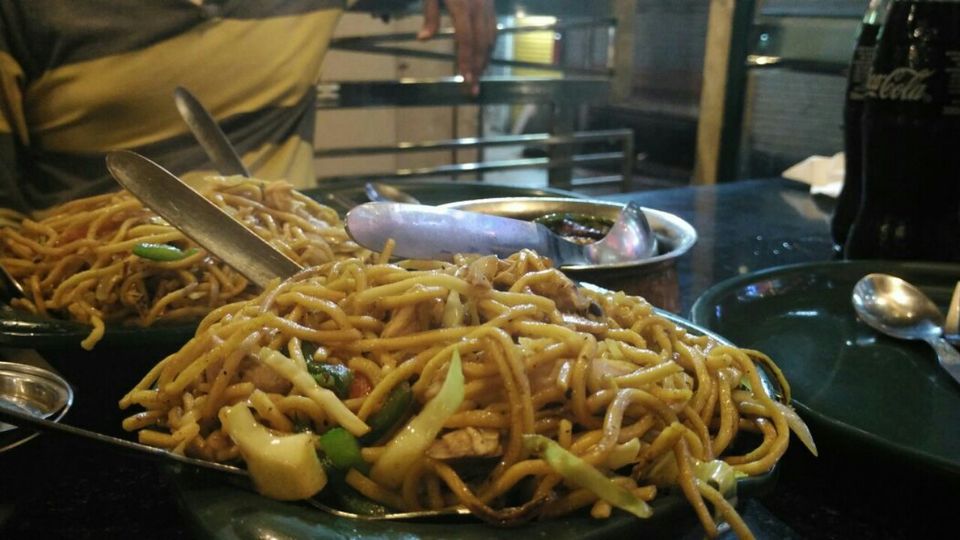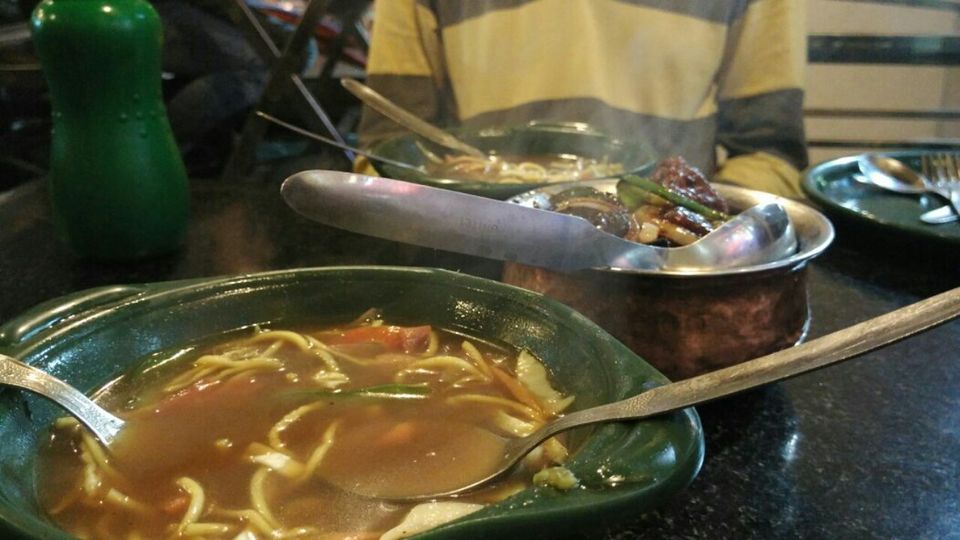 When the sky clear,
When the cold breeze tickles,
When you have the first sip of your coffee,
Just open your eyes, open your mind,
To see the beauty of the mountains.

It was not an unplanned trip, Himalayan trip was one of my dream, but to where that was a big question for me. I cannot travel solo this time I need a companion and I got my school mate cum college mate for this dream trip.

A one week trip, after a long thinking and scheduling we finalized our itinerary. Kullu, kangra range and the famous Rhothang pass was our destination.

We covered Dharamshala,McLeod ganj,Triund and Ilaaka, Bir and Billing,Kasol,Tosh,Malana,Manali and finally Rhothang pass.

We started our 8 day trip from Delhi ISBT (Kashmiri Gate) its just 100Rs(auto riksha)(bargaining is mandatory) away from Nizamudin railway station. As our starting date was Oct 2nd there were a lot of security checks and traffic control along the way. As we reached ISBT we were welcomed by two beautiful ladies who pinned an Indian flag to our shirt, but as they say there is no free meal everything has a prize. They started to pester us for money as they need it for some orphanage( hope the money went to the orphanage). After our breakfast it was officially the flag off for our trip. We booked an AC semi sleeper for our 12 hour journey to the land of Buddha's-Dharamshala.

Lucky we opted for an AC bus it was scorching hot throughout the way. Bus was packed and some Buddhist followers with their official uniform were traveling with us. Bus stopped for only lunch and snacks and we reached Upper Dharamshala or McLeod ganj by 9PM. After a small searching we got a room for 800Rs, unloaded our backpack and started our exploration.

McLeod ganj is a small place with fantastic climate and mouth watering cuisine. You could find Indian Chinese Tibetan pizzas and you name it. We opted for a bit of Tibetan taste, had a tasty chicken noodle soap (actual name of the dish was something else) and some Chinese chicken lolipop. Some party were going on at the neighboring rooftop restaurant. After an aimless walk through that beautiful night we gave rest to our body.

Morning!! and it was time to see what the mountains were made off. After our breakfast we took an auto riksha (300rs fixed rate) to the starting point of our trekking - Galu. You need to register your info here. The guard was really amused to see two keralites coming from a long distance and we were among the first to register for the day. He started to talk about Ilaaka a place beyond Triund. He started to emboss us with the idea of going there to see the mountain in a hand distance.

After packing ourself with some energy bar and water we started our first official know the mountain trip.

Galu to Triund is a 6KM trekking on foot. Eventhough its a moderate trekking we saw a few backing off. Triund is enriched with the beauty of dhauladhar mountains and kangra Valley. The first few kilo meter is easy (obviously not a walk in the park). You could see the beautiful Valley and thick milky cold clouds starts to cross you. You will feel like having a race with clouds. You will start yelling with joy and could hear yourself from some far end of the mountain yelling back at you.

You could find small tea shops along the trekking path. If you are not a fit person you might get tired on the way but dont worry just enjoy the scenic beauty and take your time. Almost to the half way there is a view point called magic point, really its a magic point (everywhere is a magic point) have a sip of tea, take a long breath and enjoy the view looking through the infinity of green and yellows. The Caffè here is the oldest one started in 1974.

Towards the end it will get a little steep. We stopped at a Caffe as we couldn't find out the path, the whole area was covered in a blanket of fog and milky cloud. The only thing you see was your feet. As the destination becomes closer we met a new friend from Israel, (couldn't remember his name) a software engineer. He was traveling around himalyas for the last one month. As the destination approaches to its end we were soaked in sweat and out of breath and all the clouds were passing us in a hurry. Atlast there we see a board Triund.

At the top you could find a tea shop and a lot of tents. The real beauty lies towards the abyss side, the mountains welcomed us with a cold breeze and as the sky gets cleared there she lies with all her charm, that white bed of snow started to glow like gold under the sun shine.

We had a bowl of Maggie each its really a mystery that the Maggie you have in any mountain range feels like nectar, you couldn't find anything tasty like it.

Everyone started to take pictures and bargain for the tent. We have reached Triund by 1pm and had enough time to reach ilhaka but the treacherous route to Ilaaka makes all kind of doubt through my mind. While we were in a trance of beauty there came another traveller (a solo one). She was a student from Delhi exploring herself in the mountains. A talkative lass who became a good friend afterwards.

The sensation to see the magic at Ilaaka was competing with the fear of hidden hazzards and finally we decided to go for it.

Ilhaka is another 6 to 7 Km trekking from Triund. I was having all the doubts, what will happen if it rains how to find the route what if it gets dark and so on. But my friend was confident and i couldnt break his willpower (Thank God).

This one is a little more than a moderate trekking and the route is also a little bit tricky and scary sometime. But its 100% more beautiful than Triund. There were yellow arrow markings along the way just follow those markings to reach Ilaaka. But we wouldn't have got to Ilaaka with those marking. On the way we met an old man (only with looks) with a stick and a small one sided bag. He was also amused to here we were from kerala and we never had any goats or cows back there. He loved hearing about the part of the earth that he have never heard of. If there is anything like past life or something we might be related.

He guided us through the mountains. He was actually going to retrieve the ox that was sent to graze. He lives down near McLeod and used to climb all the way upto Ilaaka and back to McLeod even at an age of 80. We tumble and fumble through all those boulders and Meadows. Played with the mountain goats and fluffy sheeps and drank water from mountain.

As the destination becomes closer and closer you could see a beautiful meadow and it finally meets with Ilaaka. There is a superb Caffè at the top and its way better than the one in Triund.

We had a sexy coffee and was engulfing the moment. As the cloud passes by, the real magic revealed before us. Literally we were in another world. We could literally touch the mountain, the size of the mountain was more than enough to handle.

Whatever the reason may be if you are at triund you must go to Ilaaka.

We climbed down with a relaxed and heavy heart to Triund we got a tent for 400Rs and stayed their for the night.

One thing I cannot explain is what I have experienced, its something one should experience yourself.

Mountains they show us how small we are and the real beauty is not when you see it from a distance but when you see it from a closer perspective.

My trip continues.....