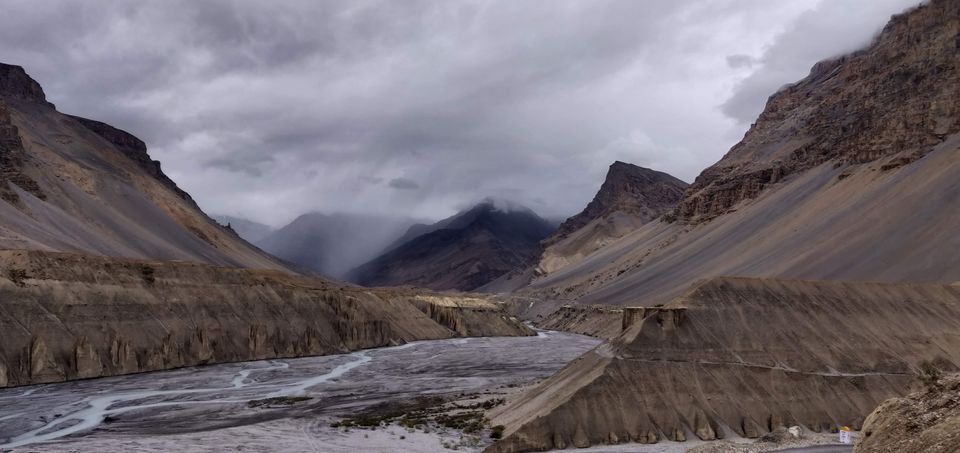 When Himalayan calls you must visit, and it's the best experience of Life. In September I didn't know much about Spiti valley but one of my friend forced me enough to go & I got convinced, later I realised, it was one of the best experiences I had in 2018. Himalayan is all about peaks and pushing yourself.
Spiti Valley is undiscovered part of Himalayan. The name "Spiti Valley" means "The Middle Land" which is land located between India and Tibet. It's cold deserted mountain valley.
So first day was all about breathing fresh non pollutant air, fogs, getting lost in mountains,  from Manali to Losar. In Spiti, locals believe that when you enter Spiti region one should never bypass Kunzum Mata temple it's tradition to take blessings and head ahead to reach destination. When you enter Spiti, the surrounding drags you in some different world when you are in middle of somewhere and the only visible part is rocks, mountains, river flowing by one side. It's alltogether different experience when you have never been to such place. It amazes you that how can a place be Soo calm, breathtaking and peaceful. Losar is village where I experienced the sound of silence. It is located approximately 13,300 feet above sea level. It is also called as Last village of Spiti Valley. In losar the best thing to do is just enjoy the the magnificent mountains, historic monastery and Mountain vibes. First day was all about adjusting to high altitudes i.e., acclimatization.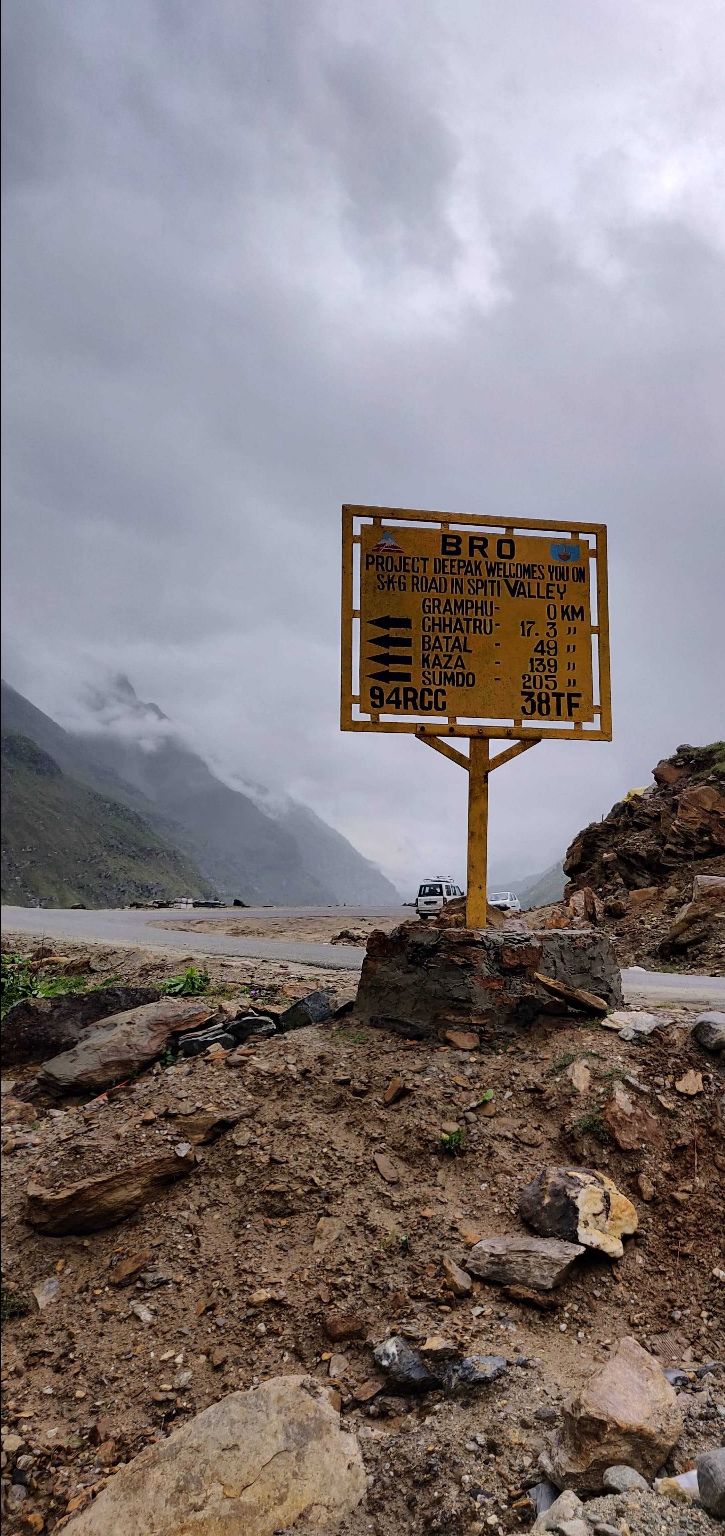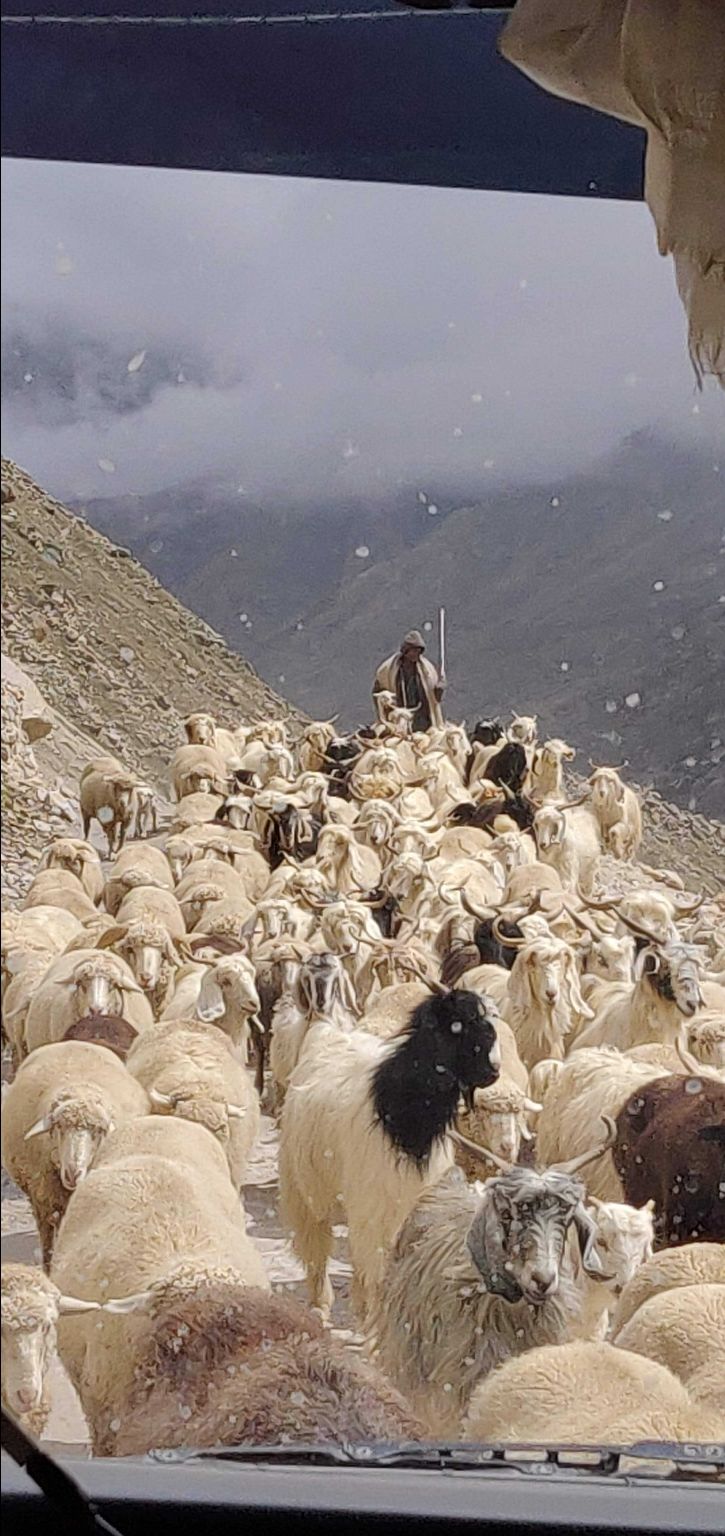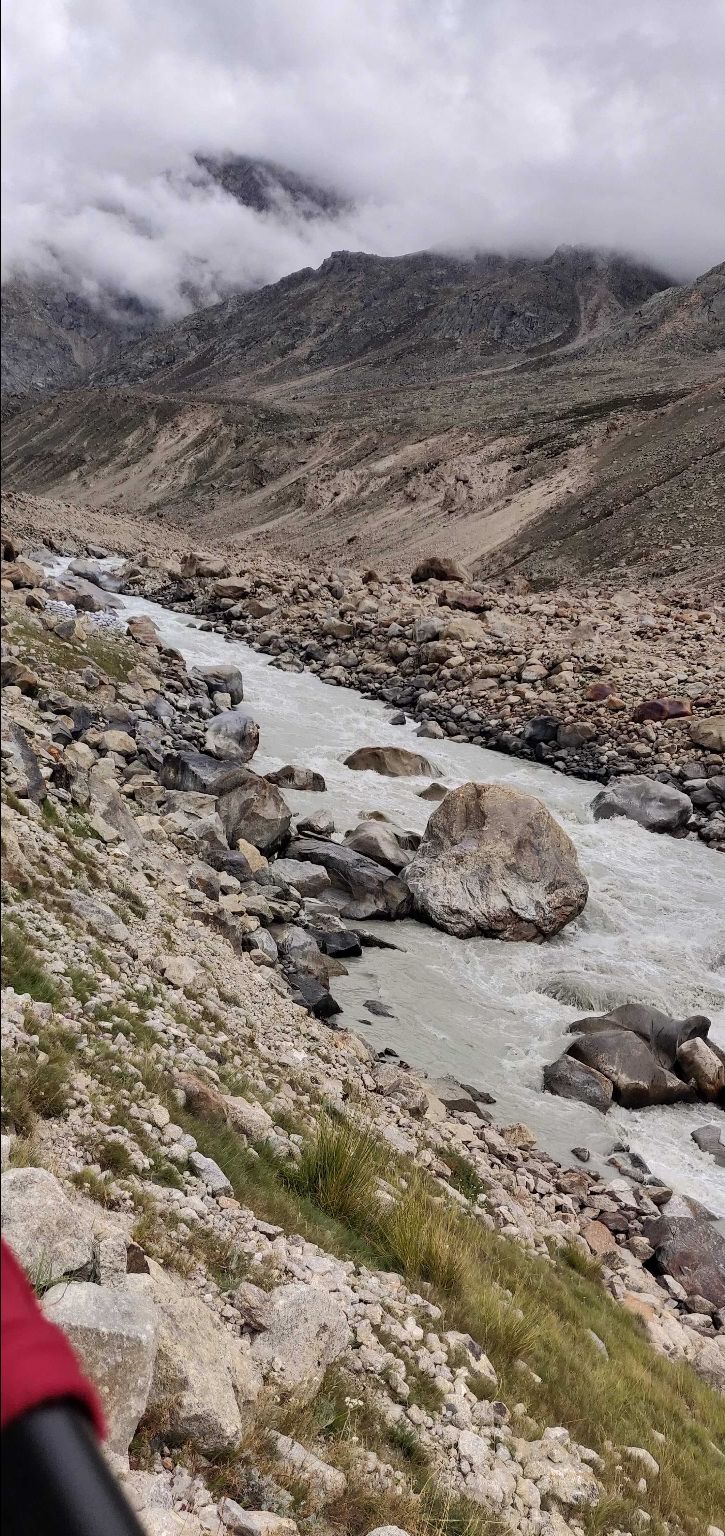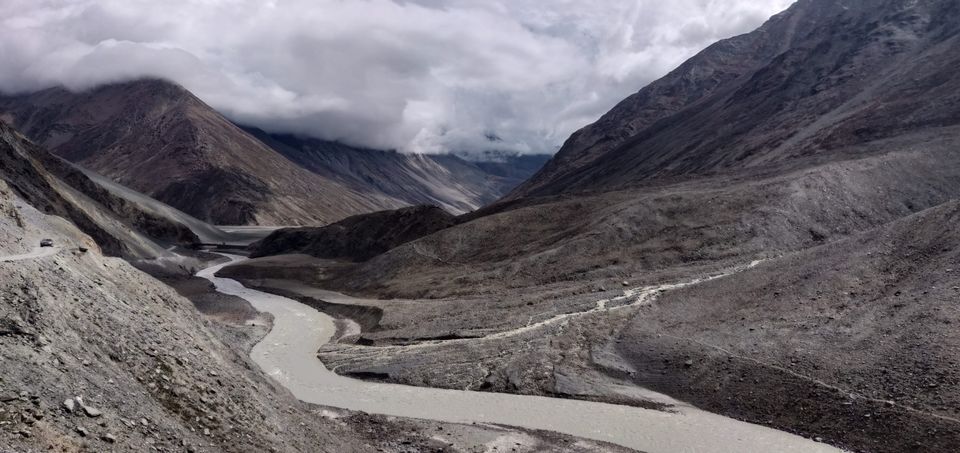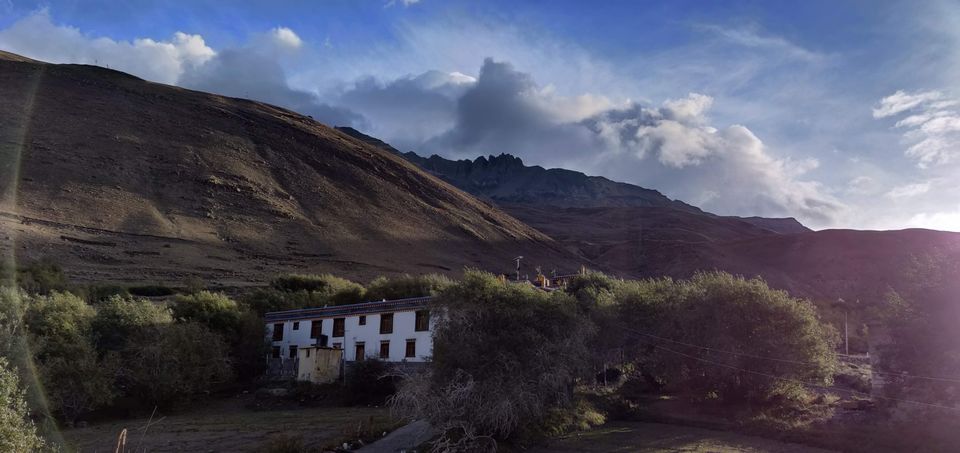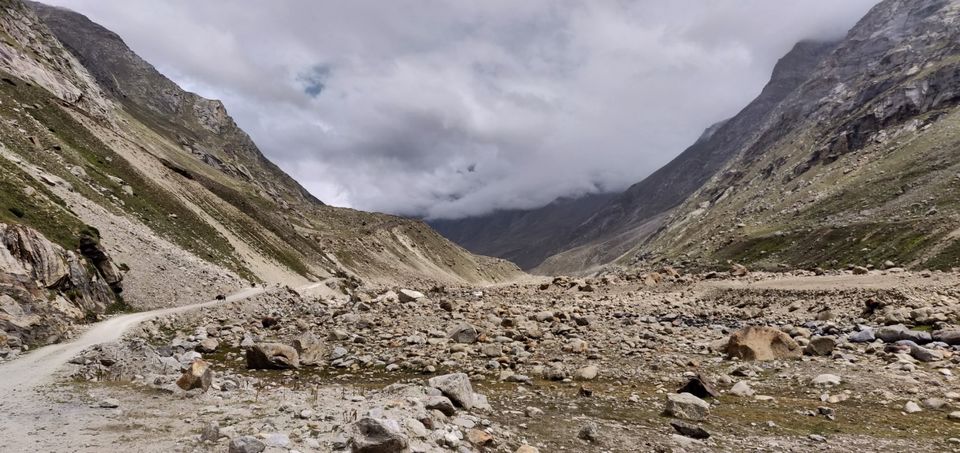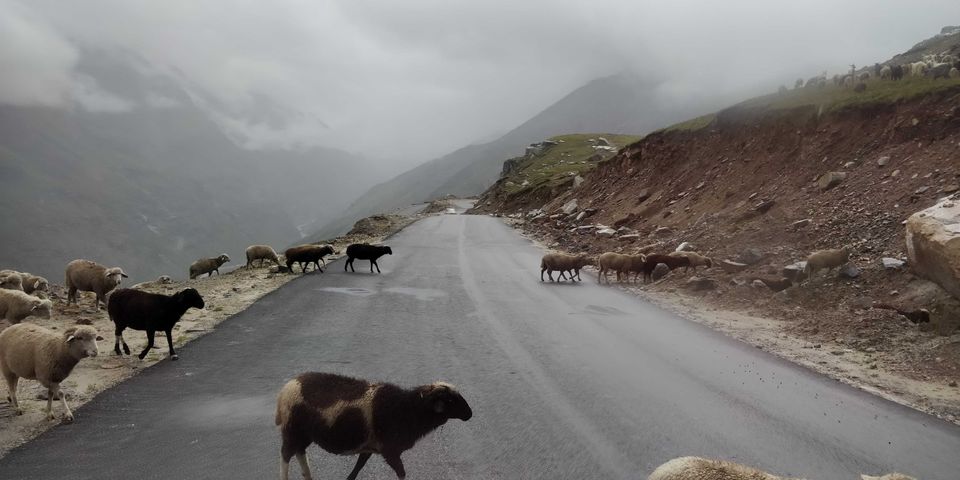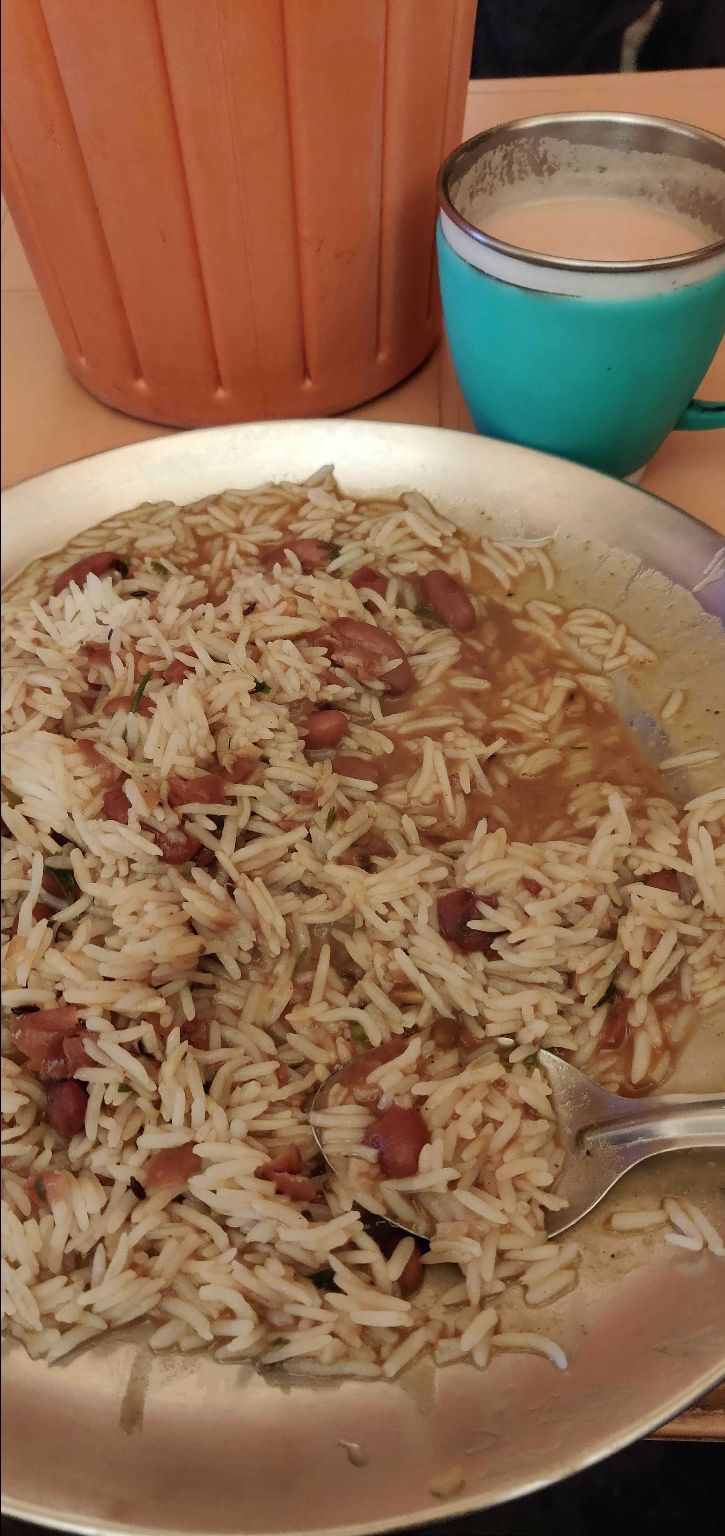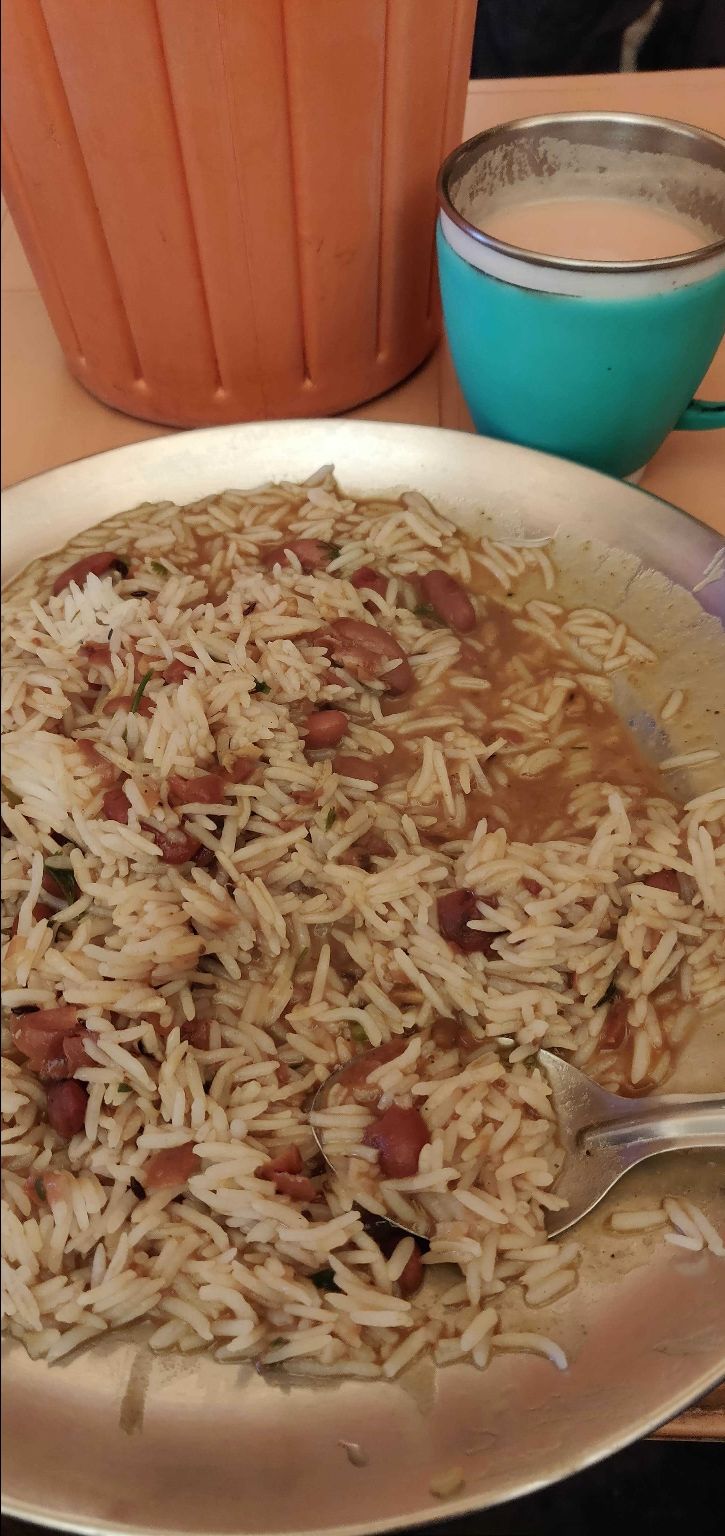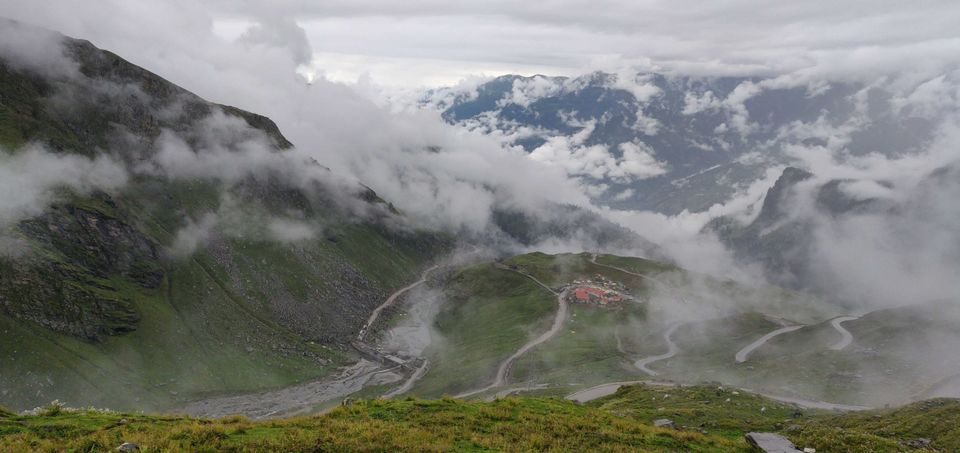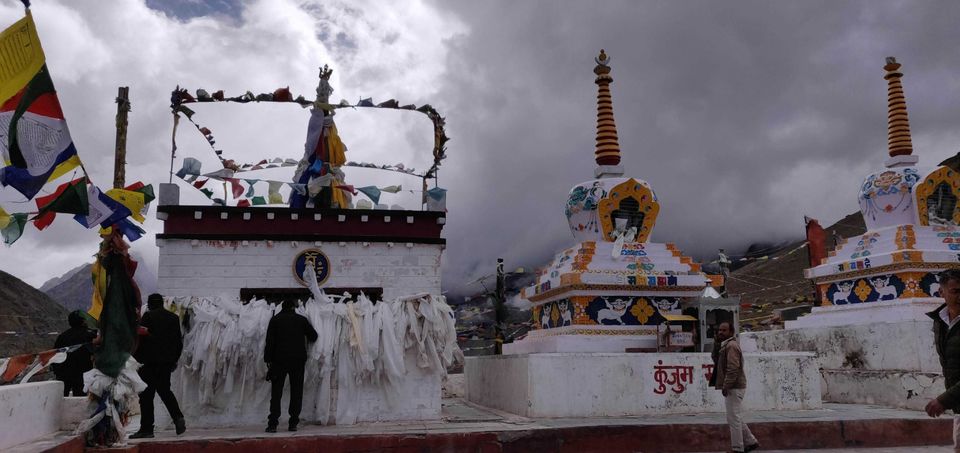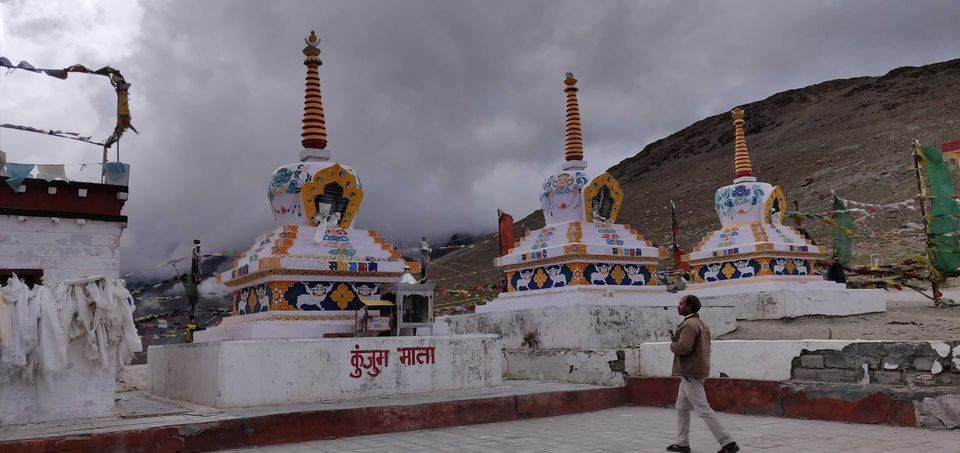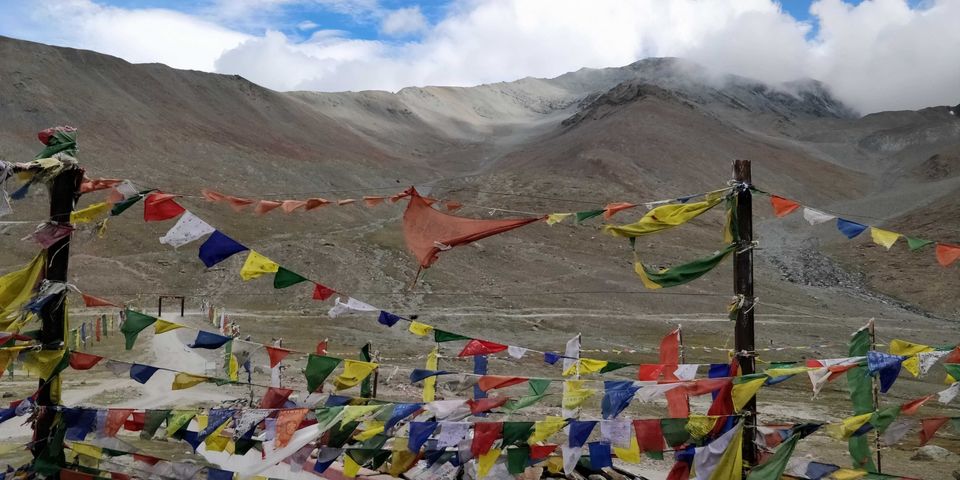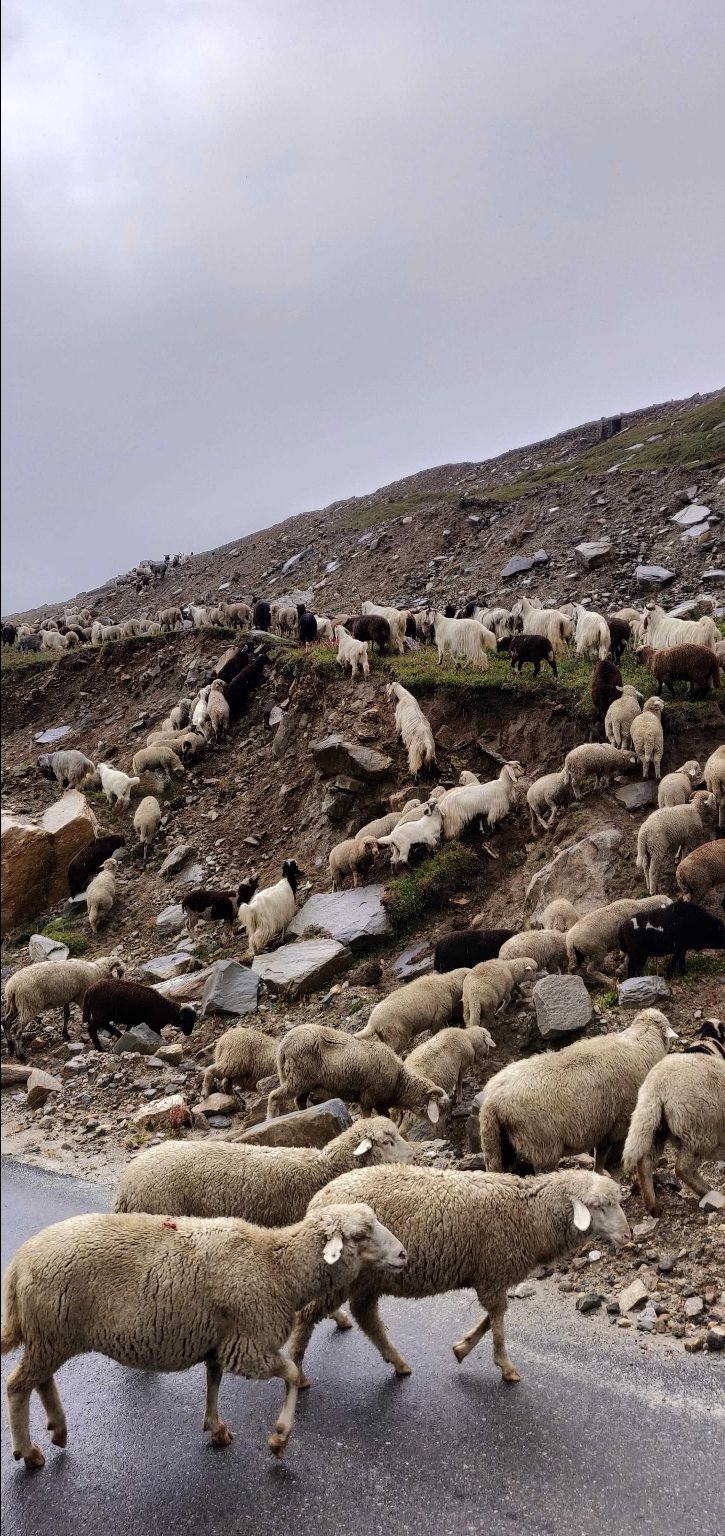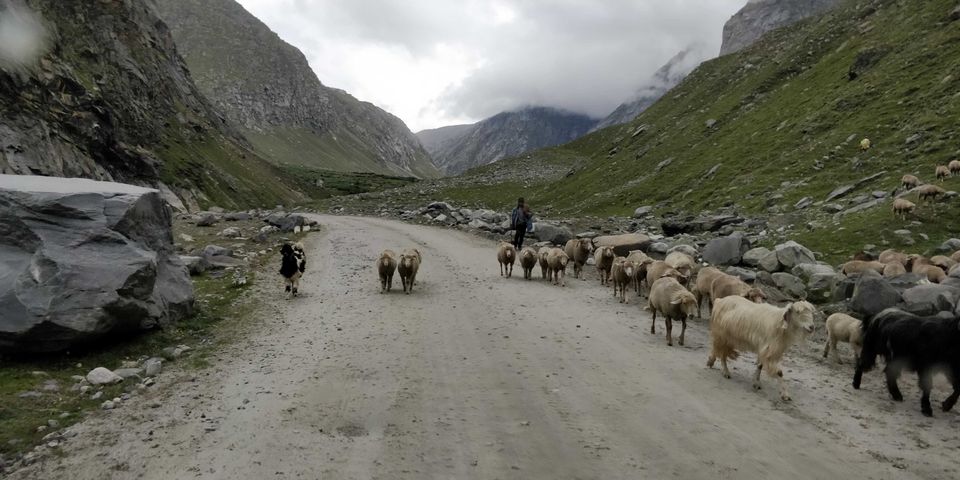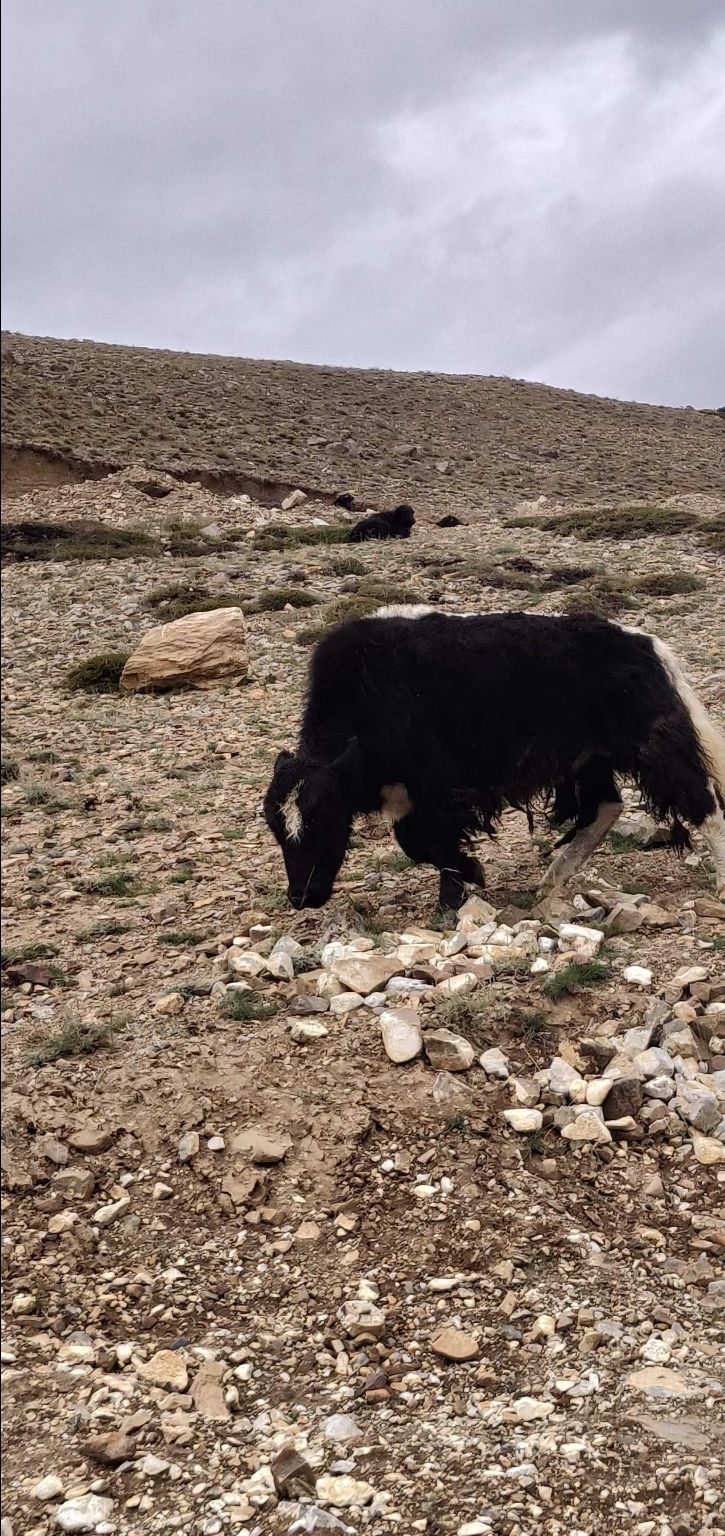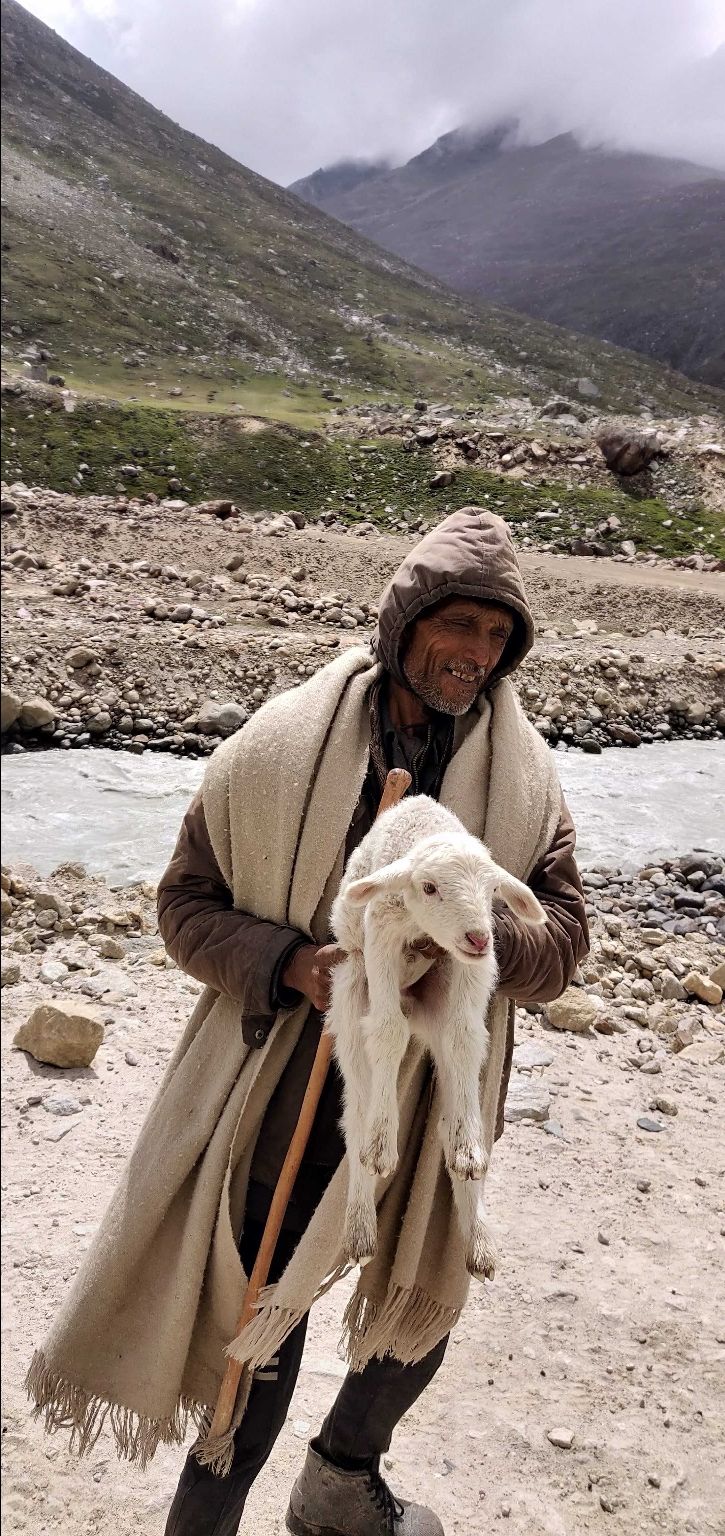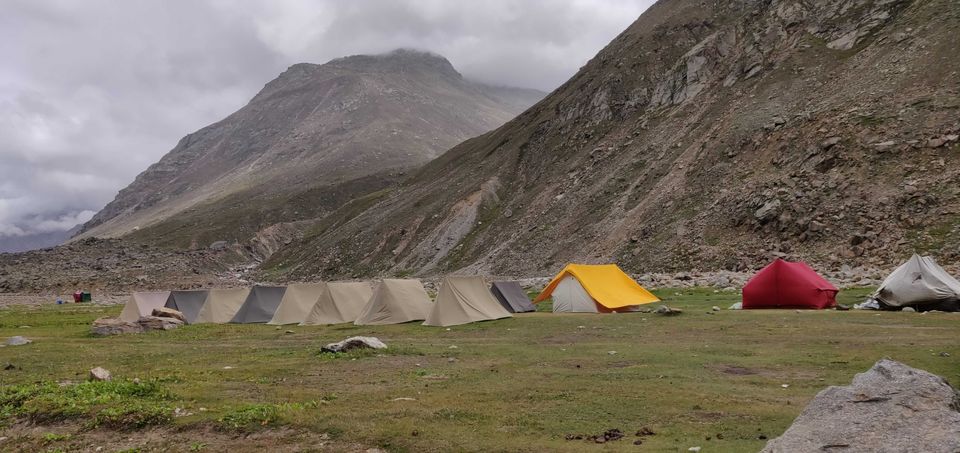 We all couldn't slept the whole night ( all because of acclimatization) but we managed to get enough sleep to get going for the next day as all were pretty excited to drive down to Tabo village in Lahaul which is 106 km from Losar. Enroute crossed the bridge called "Chicham Bridge" which is also known as highest bridge of Asia located 13,244 ft above. It is steel truss bridge connecting kibber with Chicham village. Astonishing Monastery visited which is located on top of a hill at an altitude of 4,166 meters above sea level, close to spiti river known as Key Monastery also called as Key Gompa is a religious training centre for Lamas. One must have here is a green herbal tea which the monk gives on the first floor. It is said that the Monastery is thousand years old!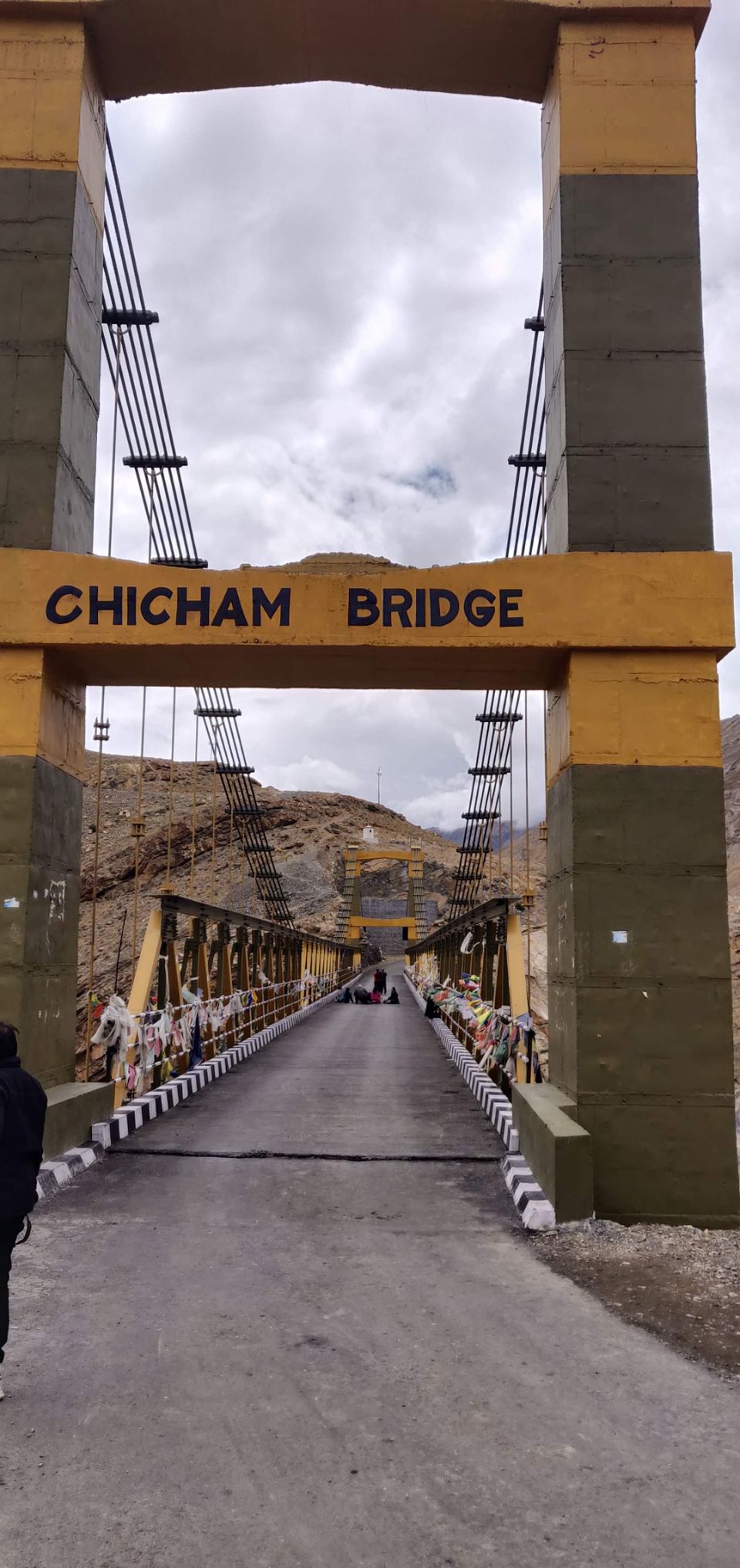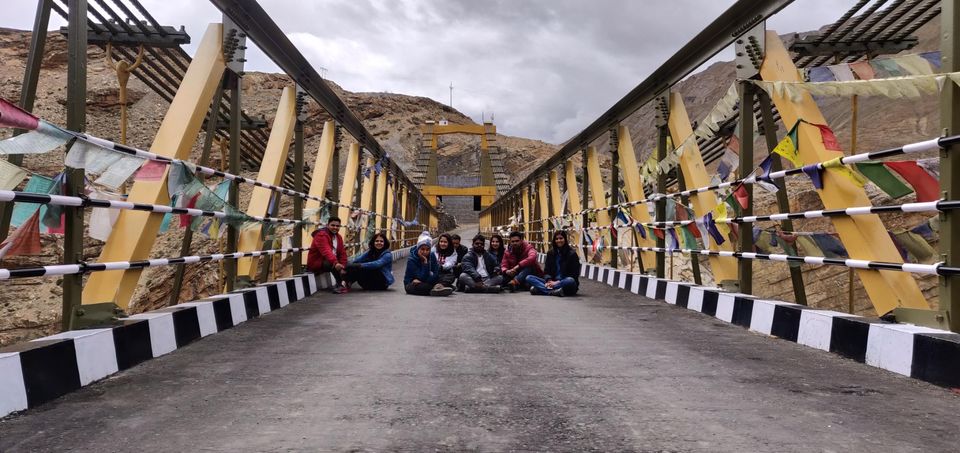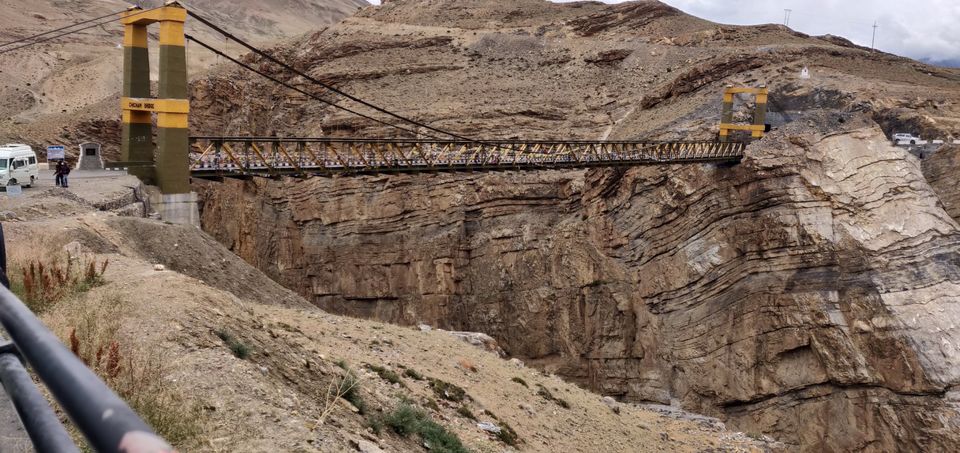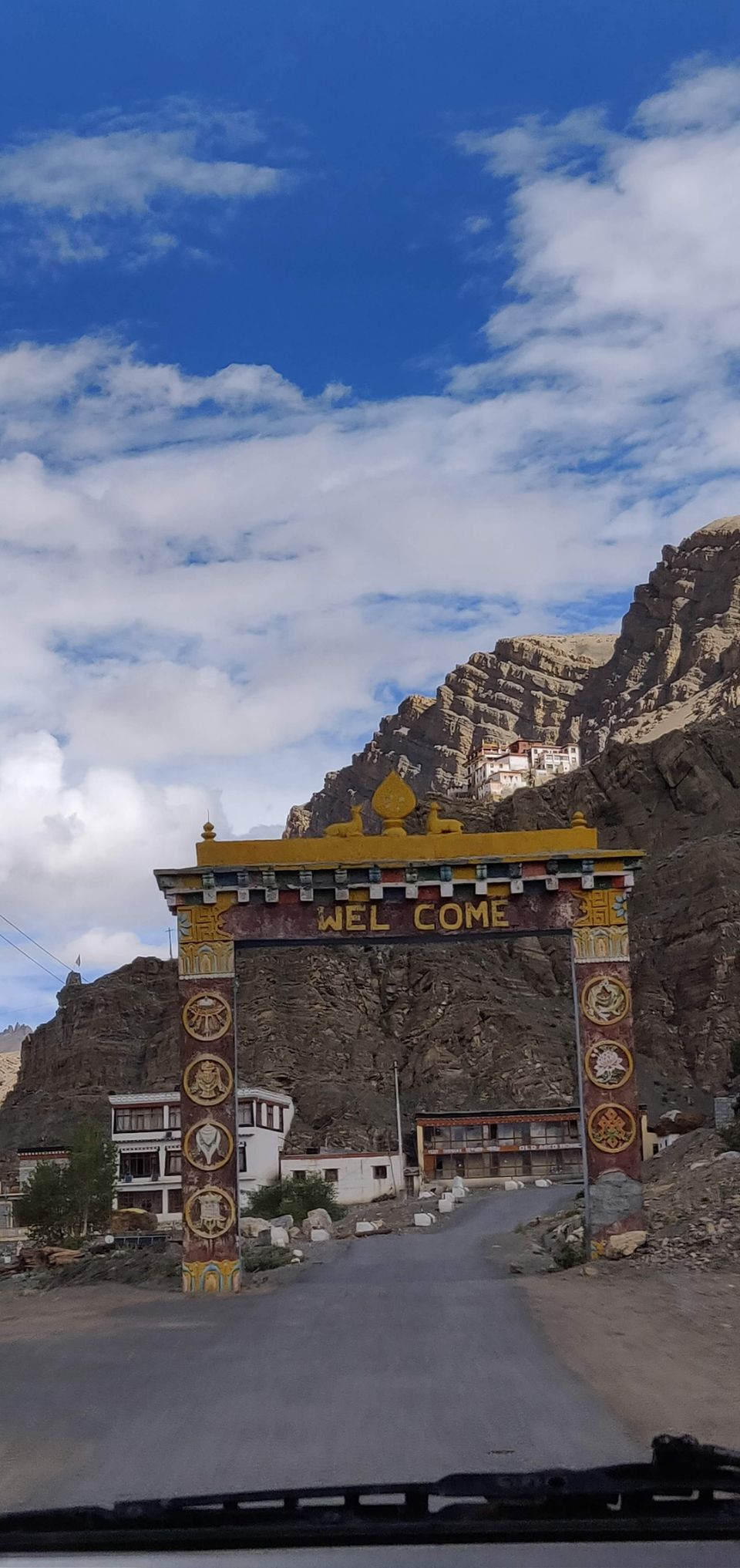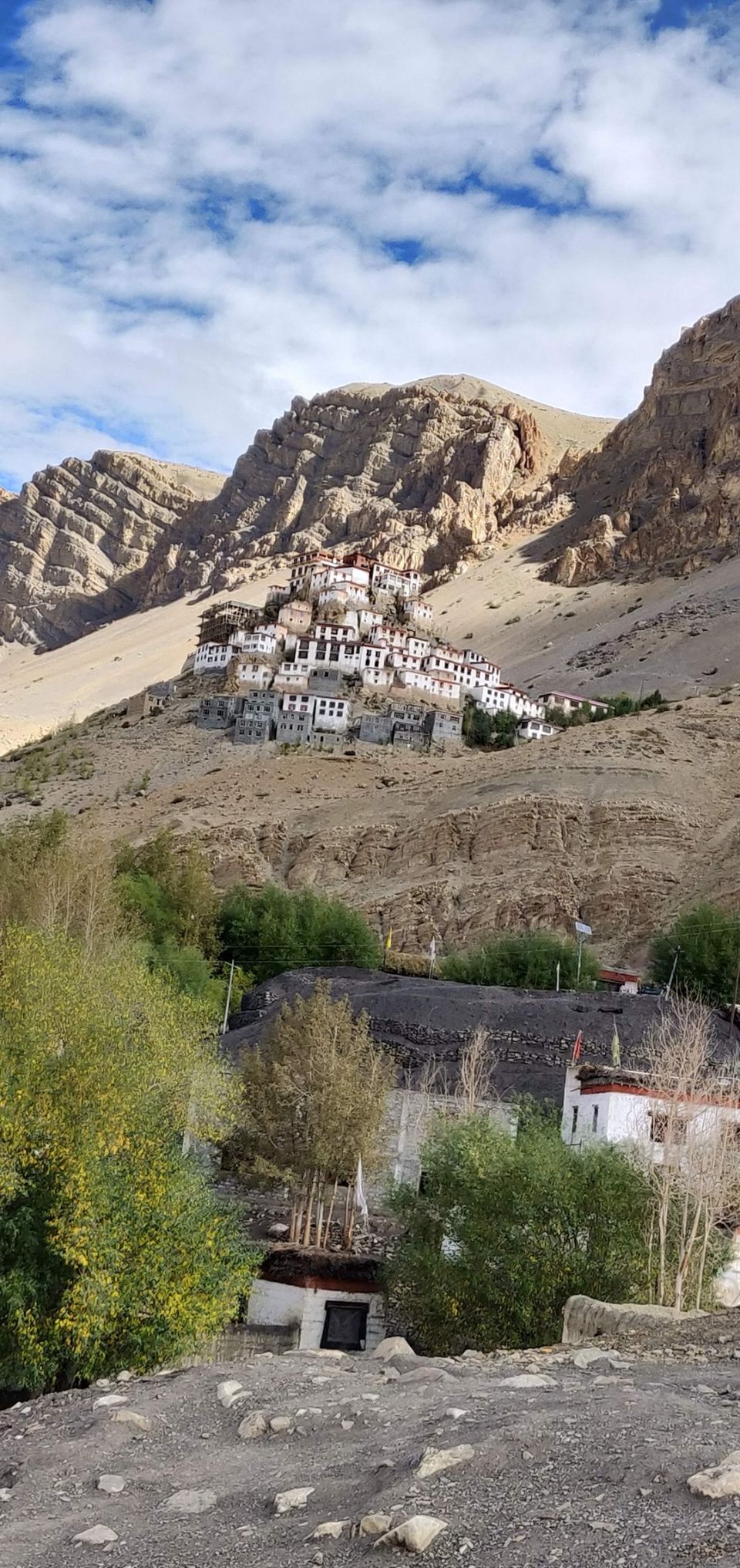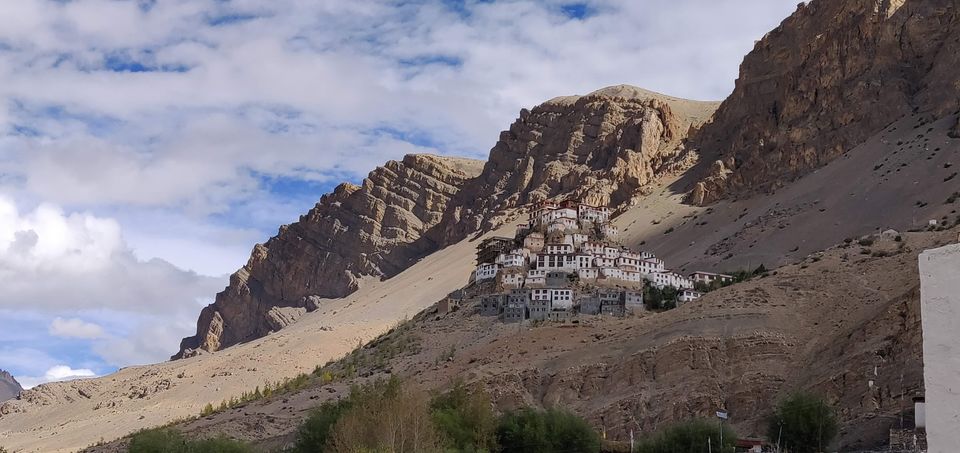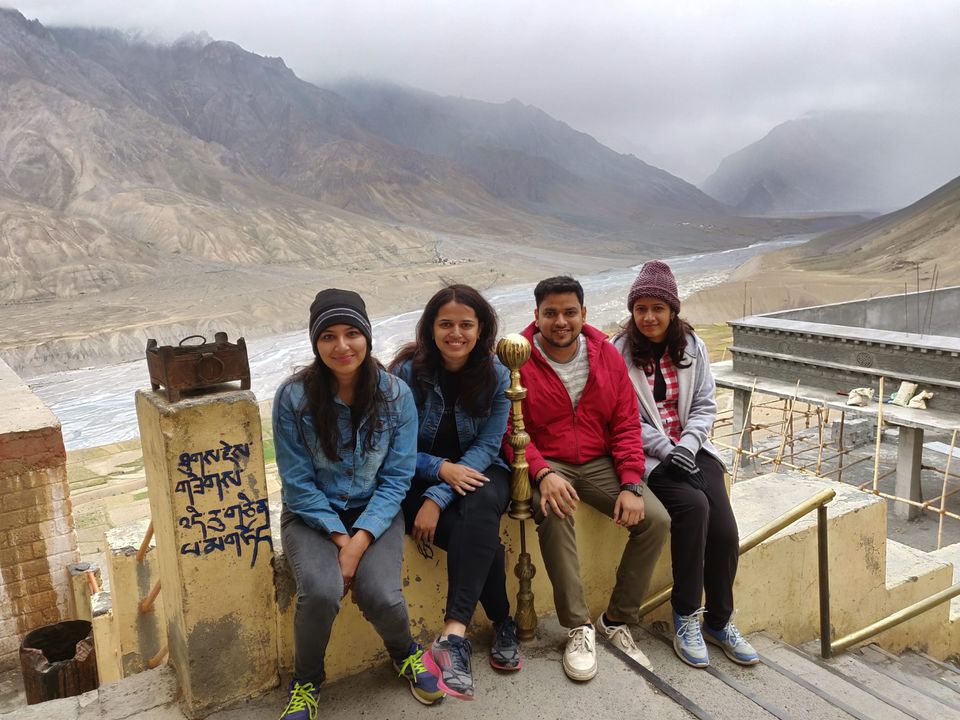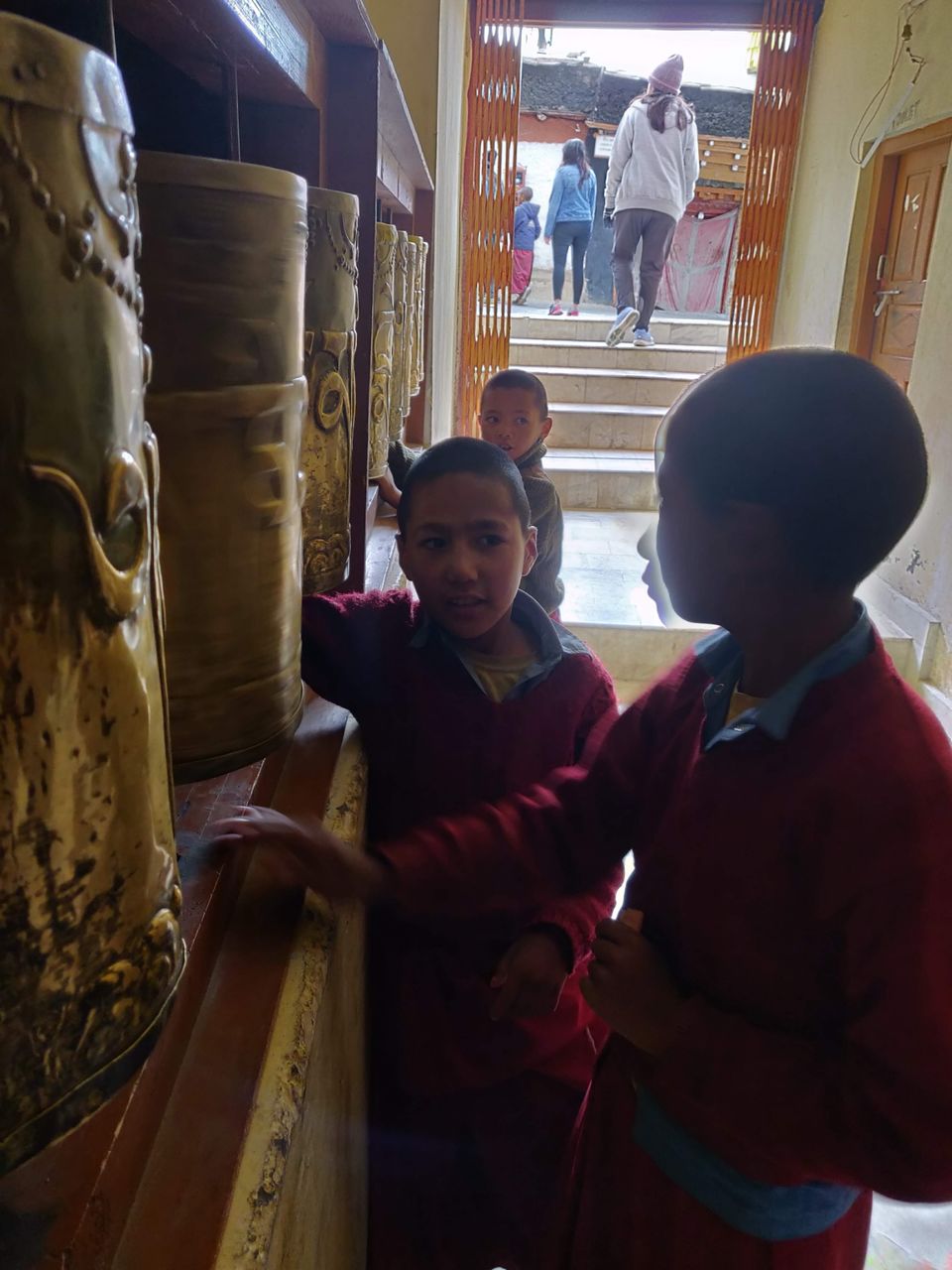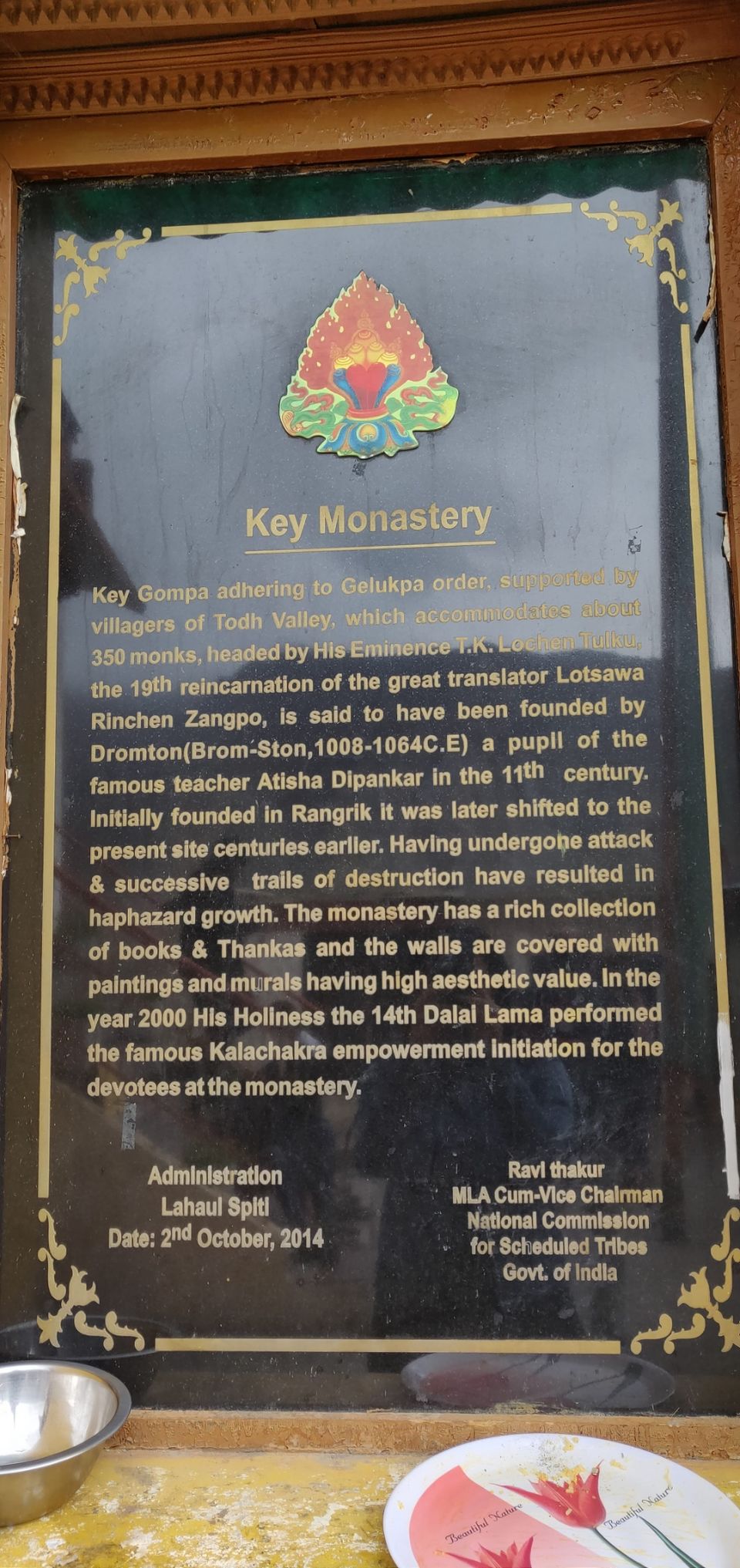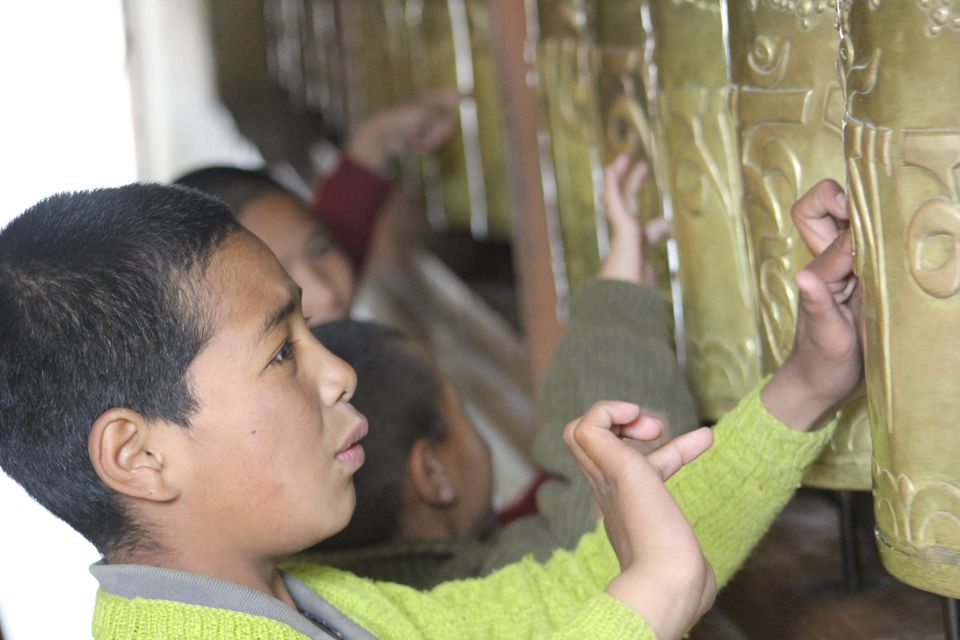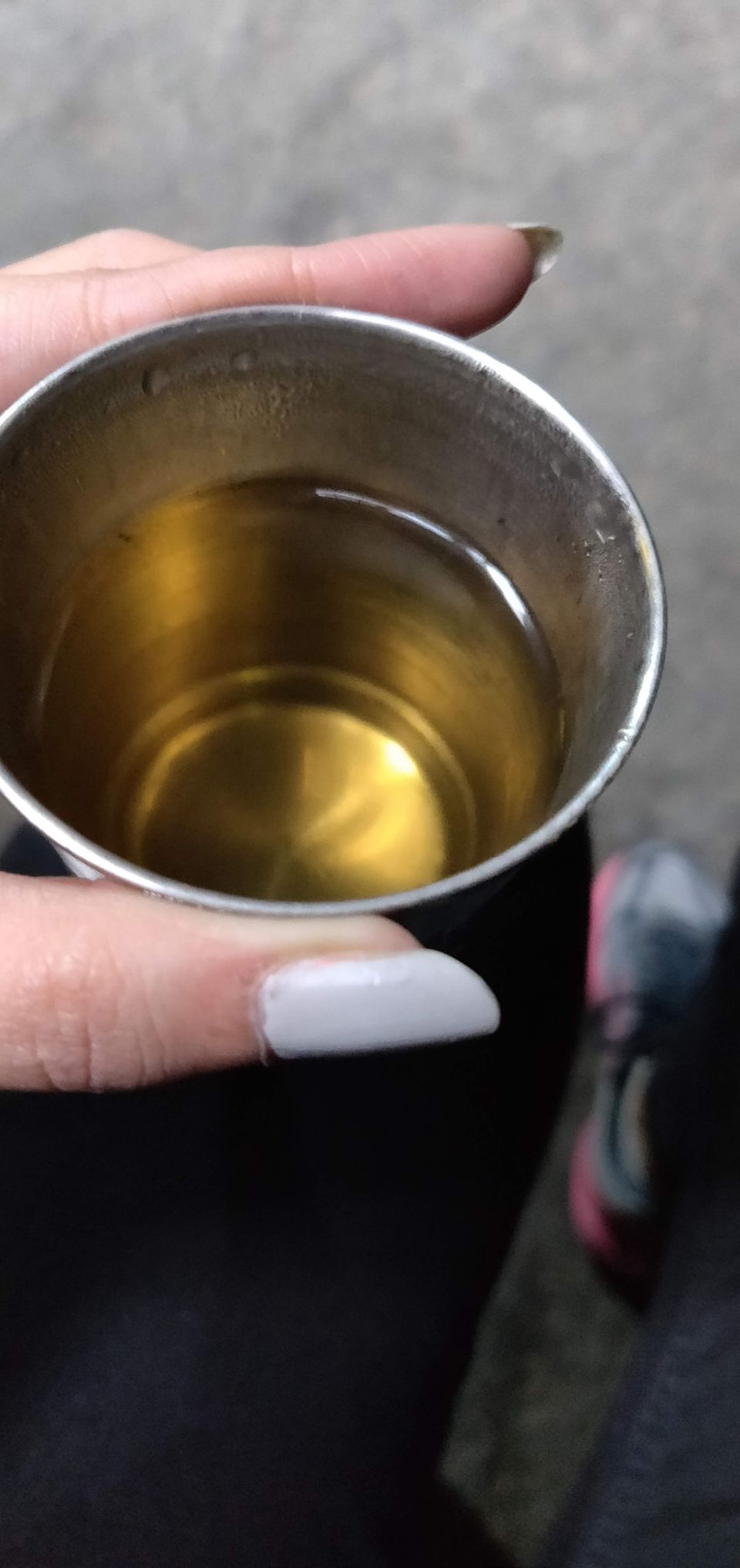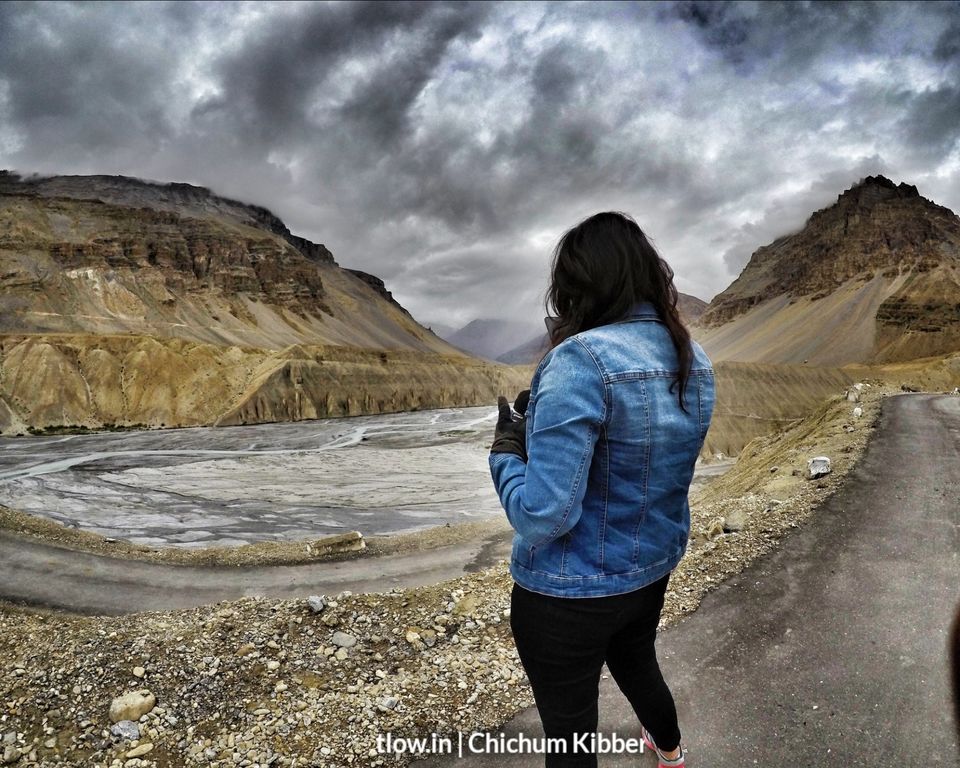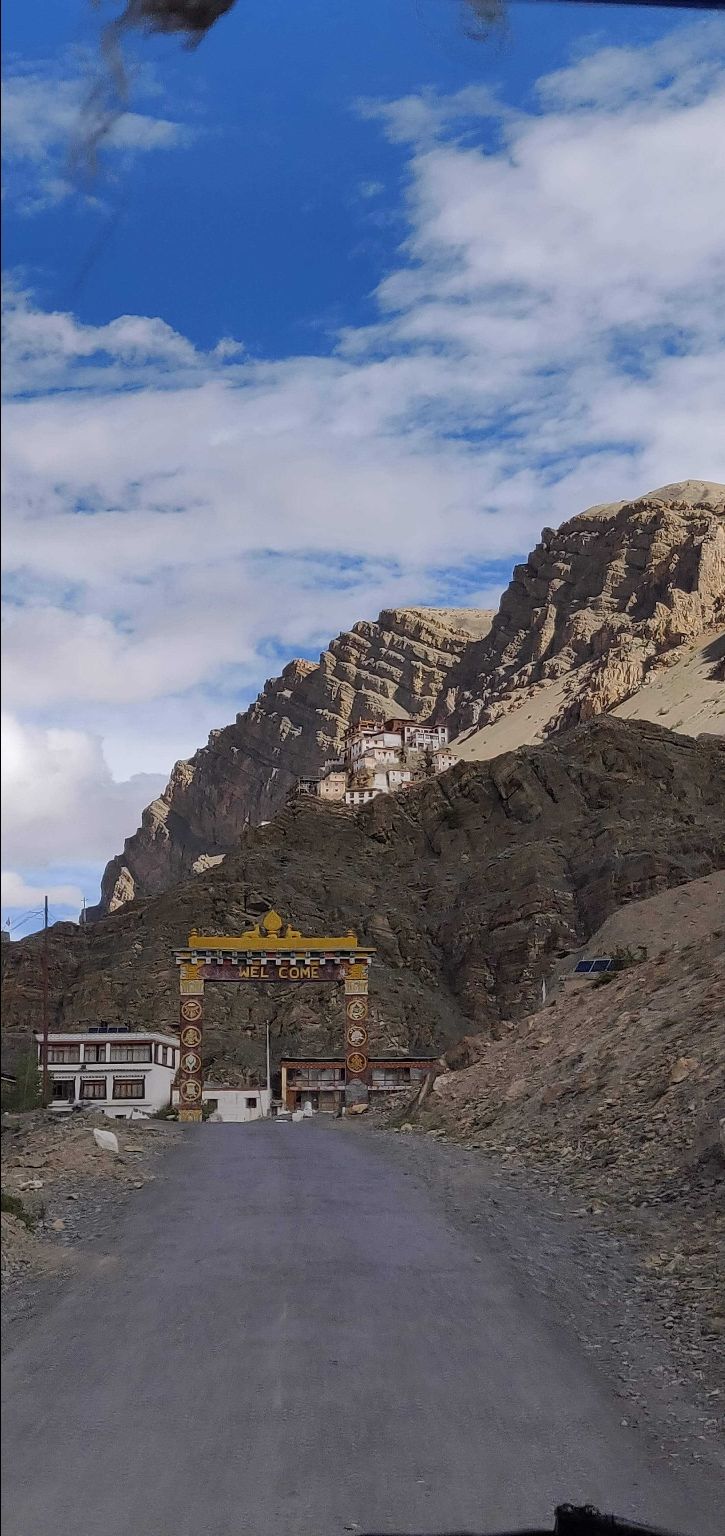 In Tabo village after breakfast, we headed straight to 1000 years old Tabo Monastery which is one of the holiest. Here, we saw plethora of wall painting and mud statues. We also got opportunity to witness monks ceremony and we were served Prasad (Tea, Rice and Poori) later, hiked to meditation caves where monks meditates, these caves are very intriguing the roof of these caves has wide whole that opens up to the sky and serves as a vent when fires were burnt inside the caves to keep warm in brutal cold. Later, we bid adieu to beautiful town and headed straight to Dhankar Village which is the old capital of spiti, where we kept our luggage in Monastery guest house (where we had planned to stay for the night) and hiked to Dhankar Lake. Trust me the climb is not easy but with the good pair of sports shoes I managed hiking because of steep climbing it made me little breathless within few minutes but as I reached the top the views of surroundings blew my mind off and I  just forgot all the pain and excursion. Many stories and myths are associated with the establishment of lake. As we all got back we had mouth watering dinner at Monastery and sat on a rooftop looking at a night sky wandering the beauty of moon and took some stargazing experience.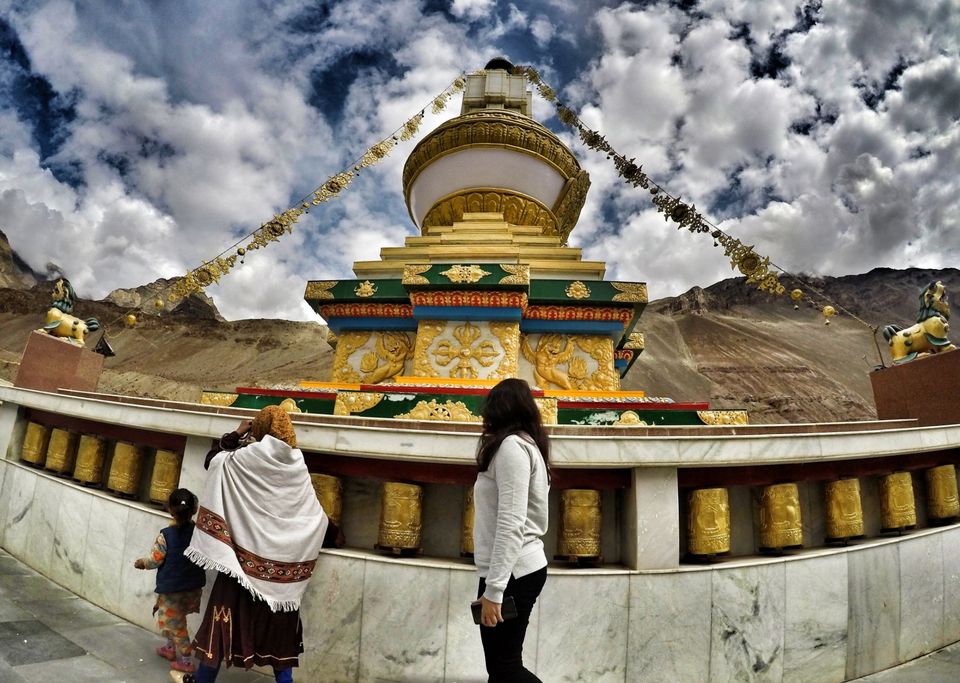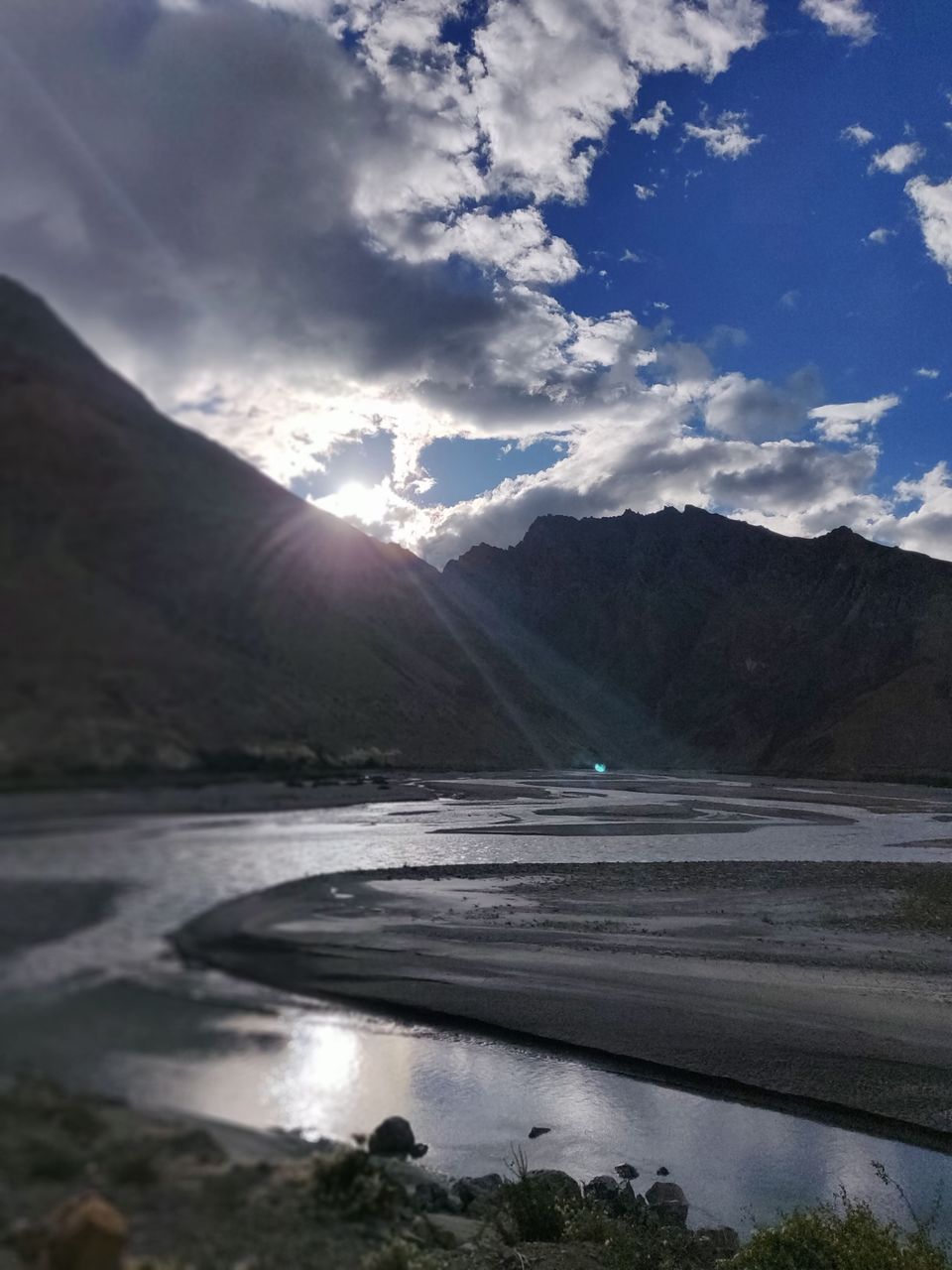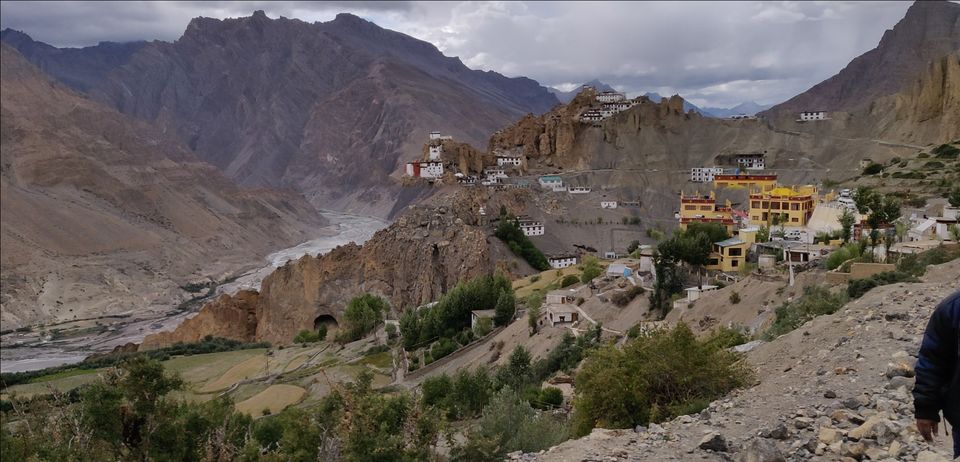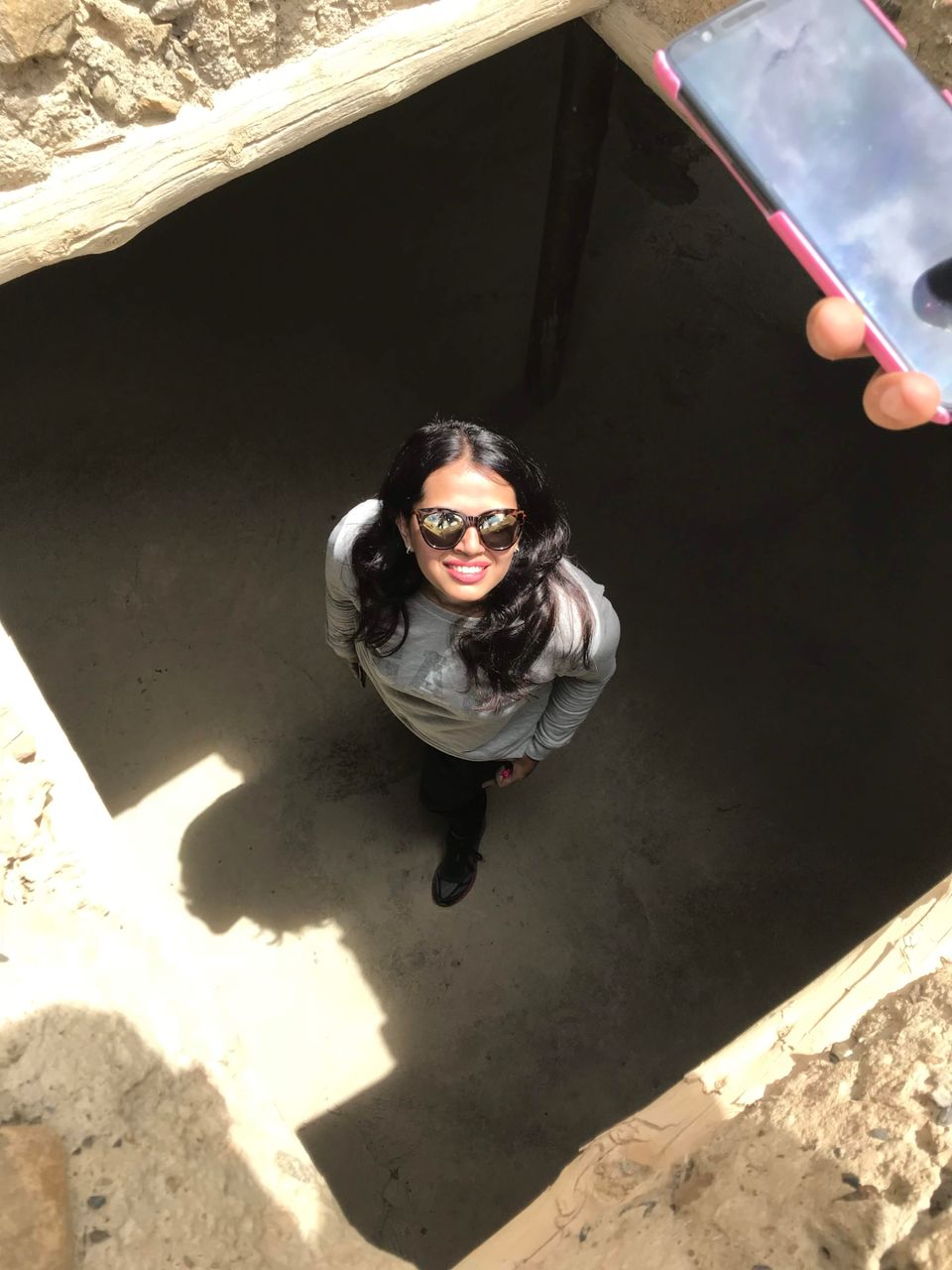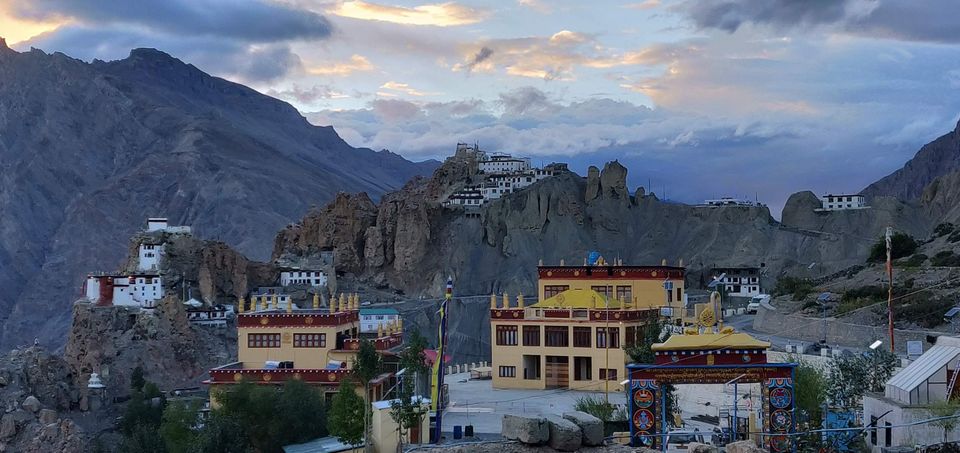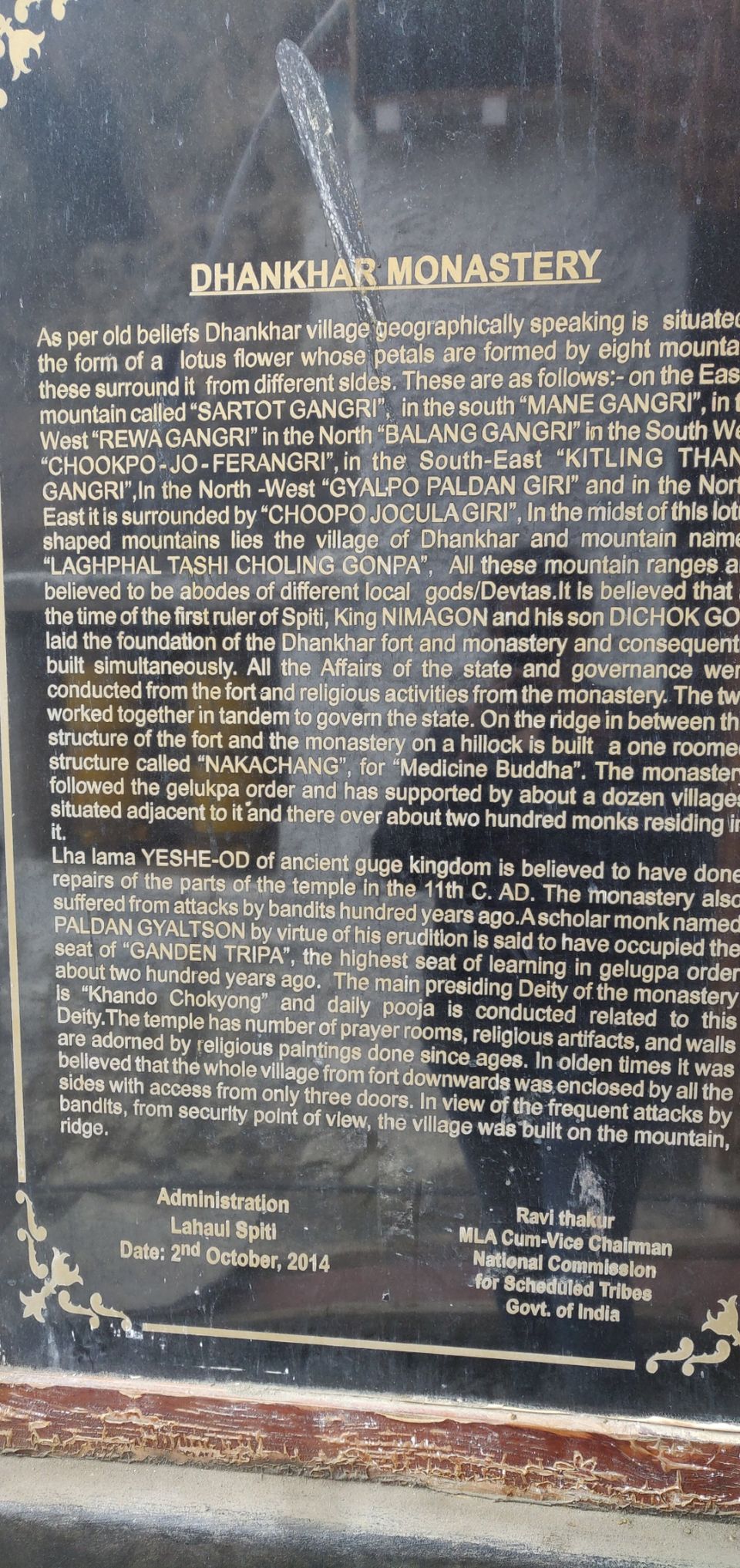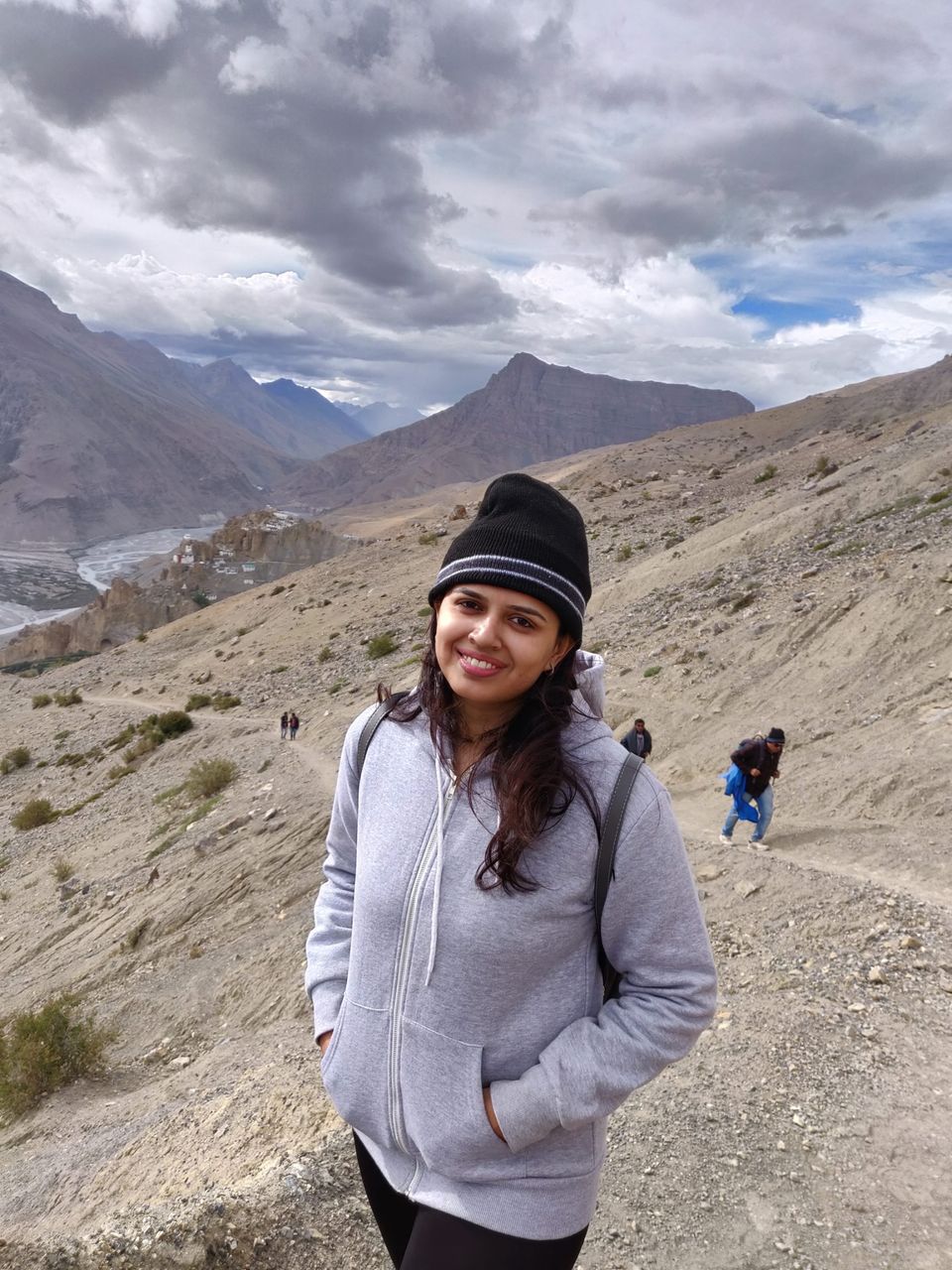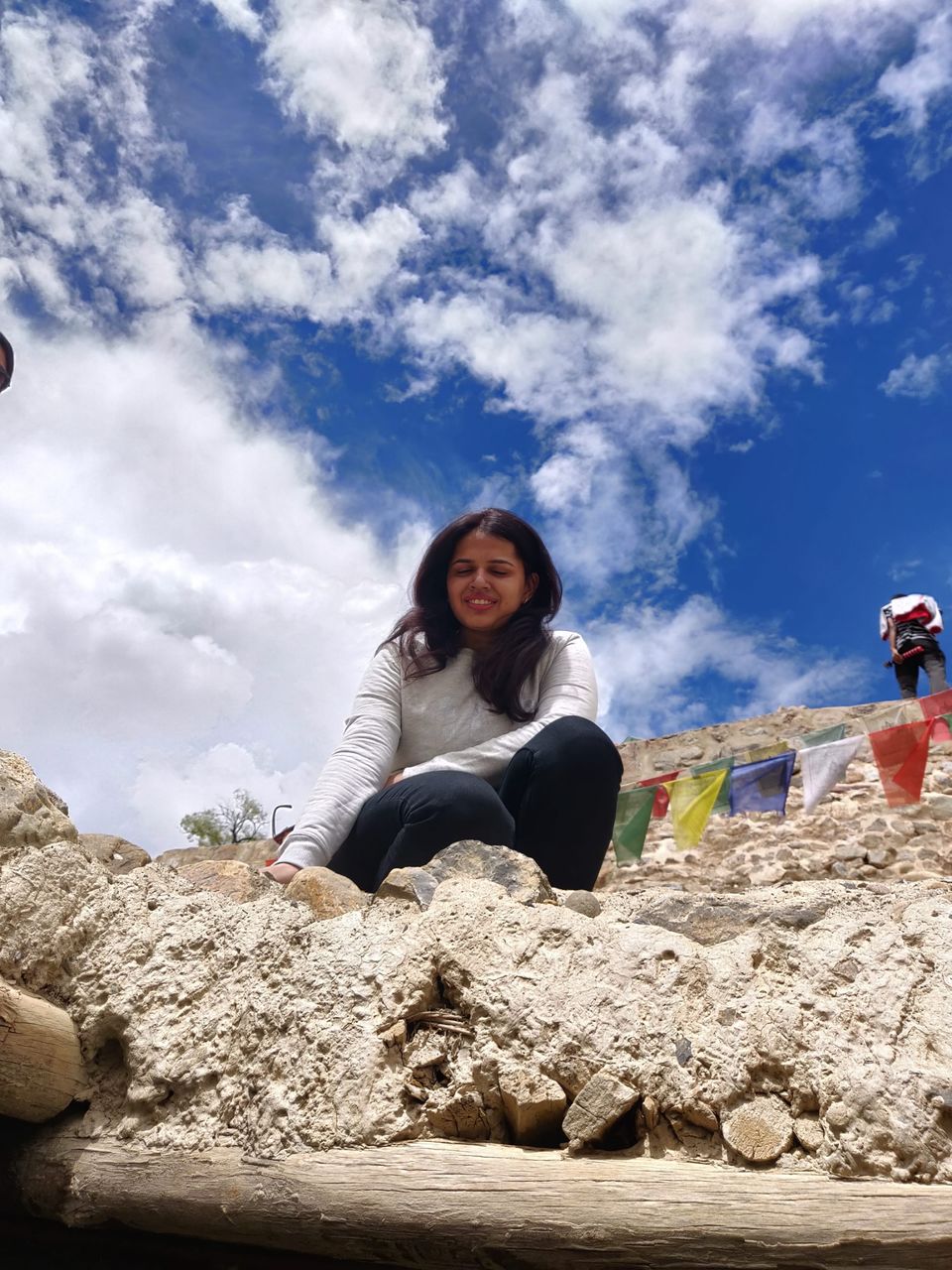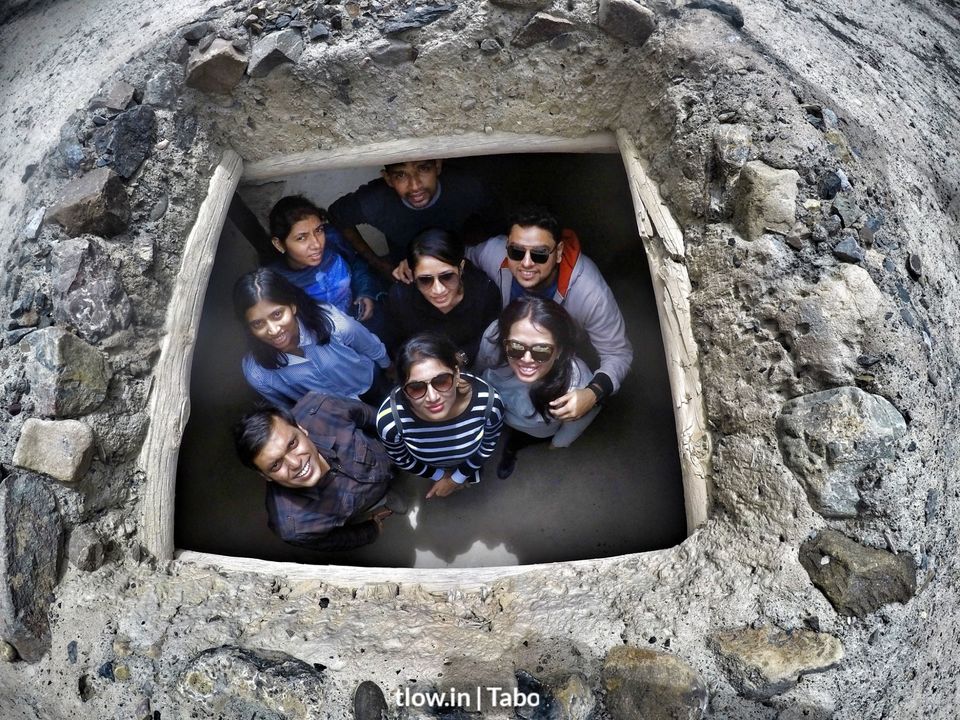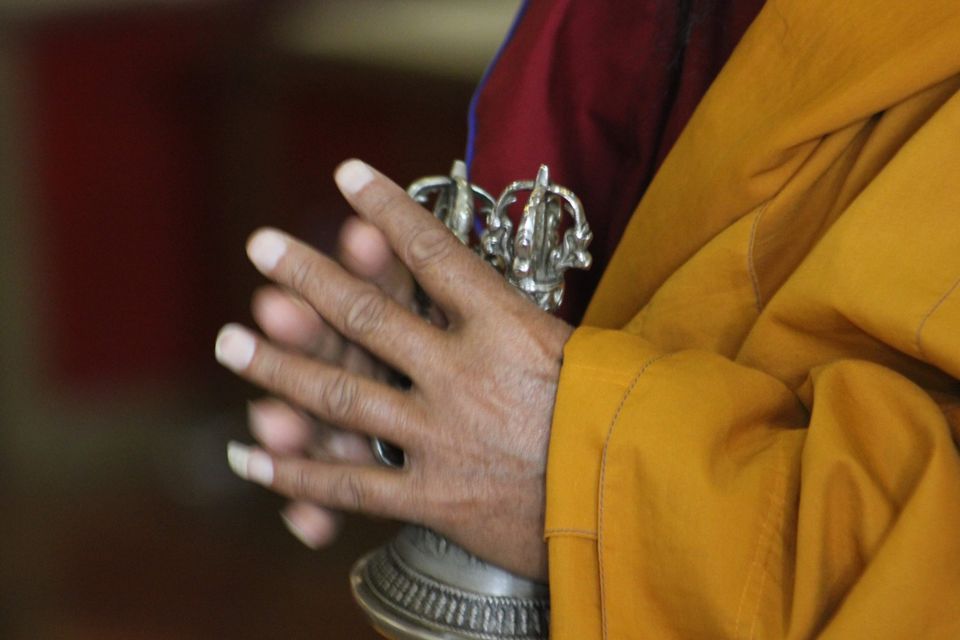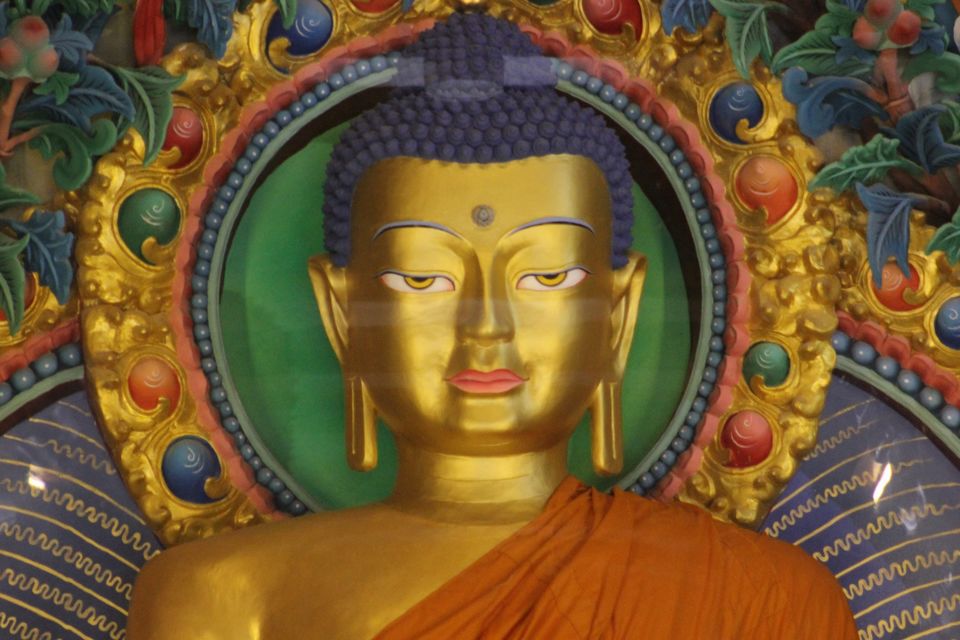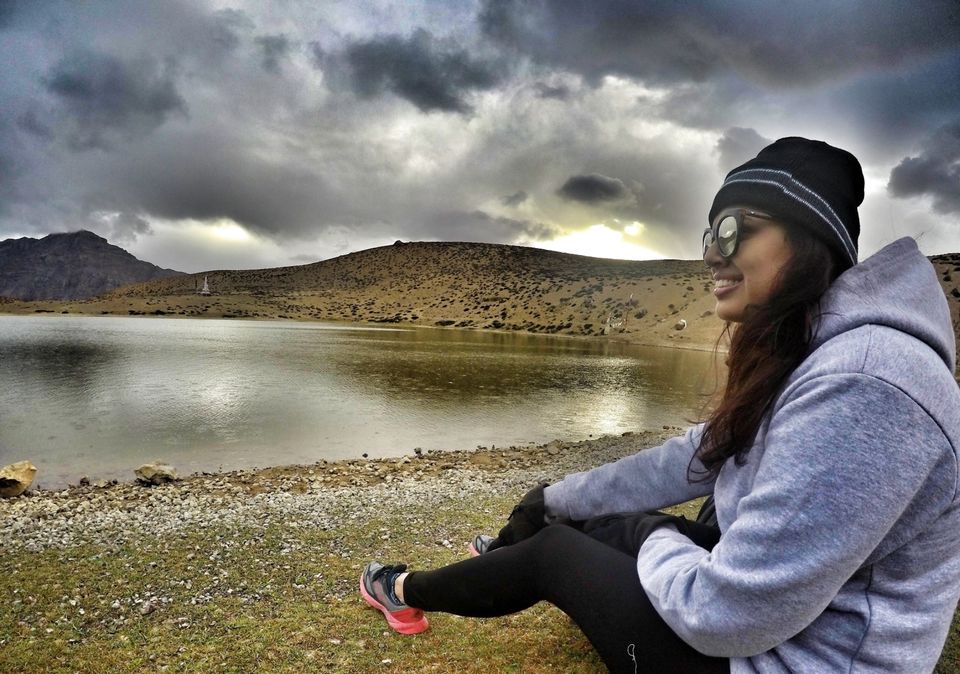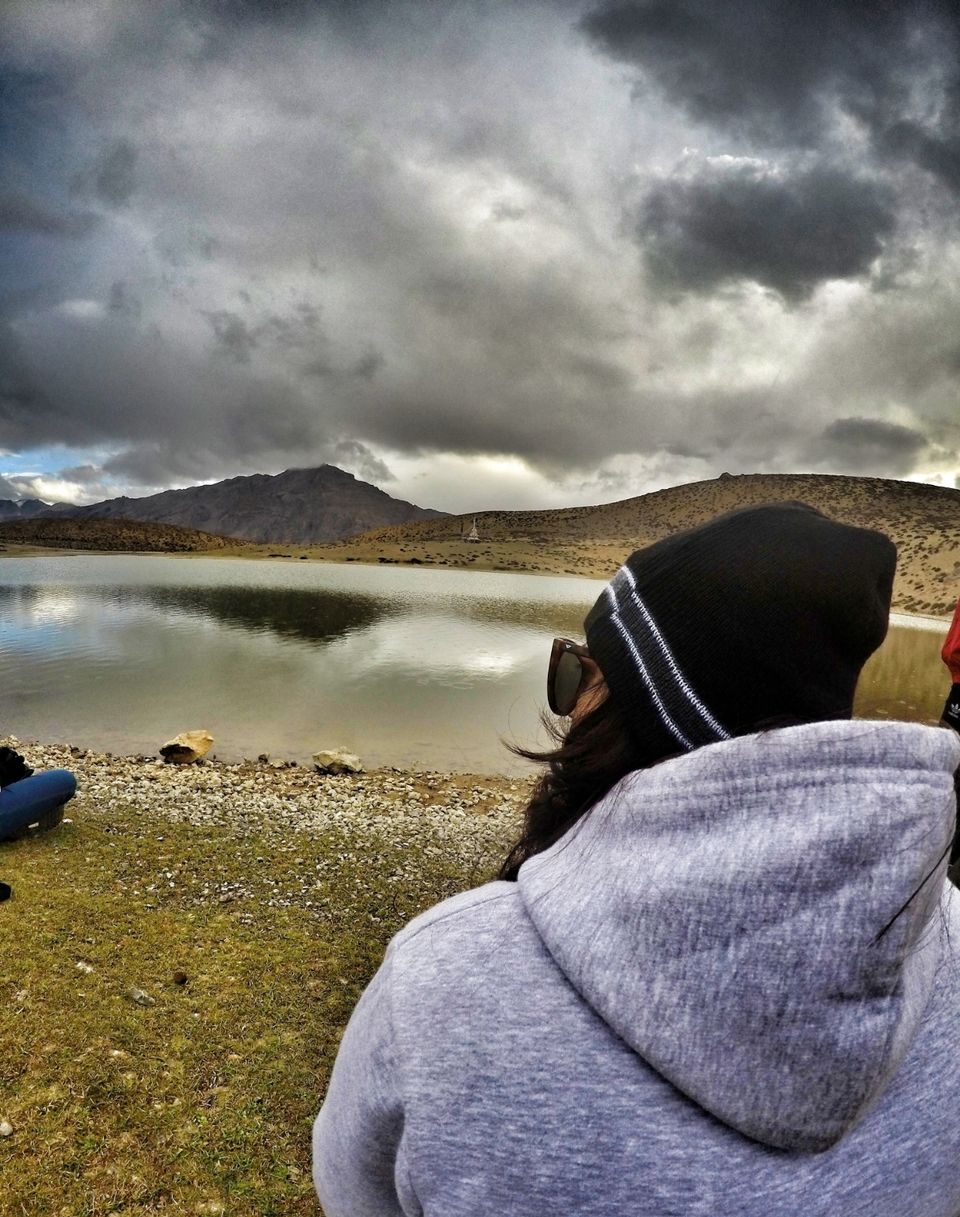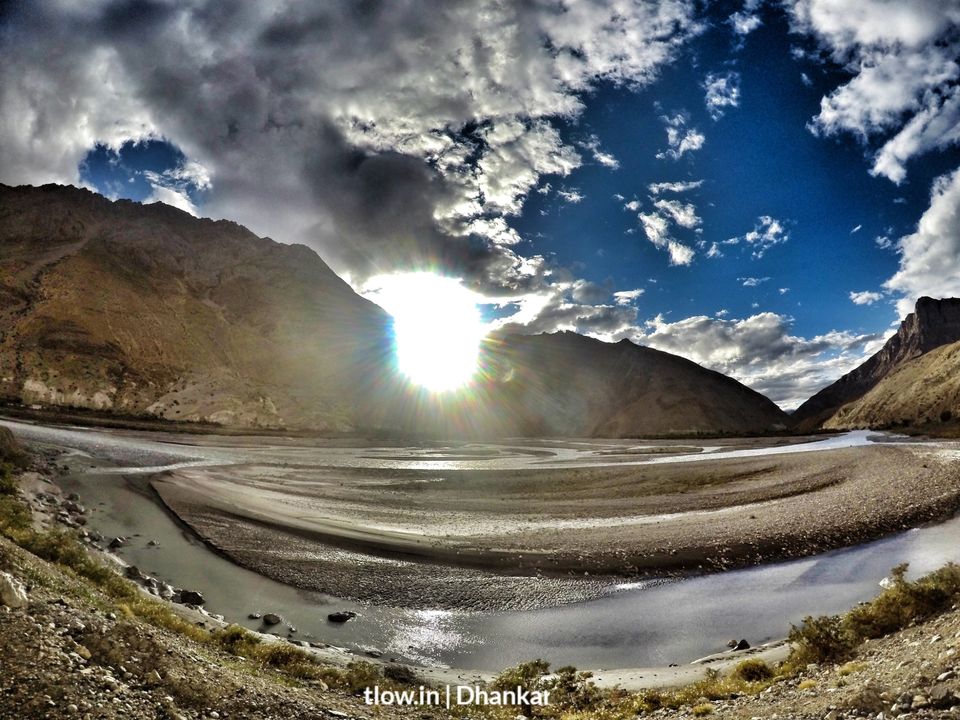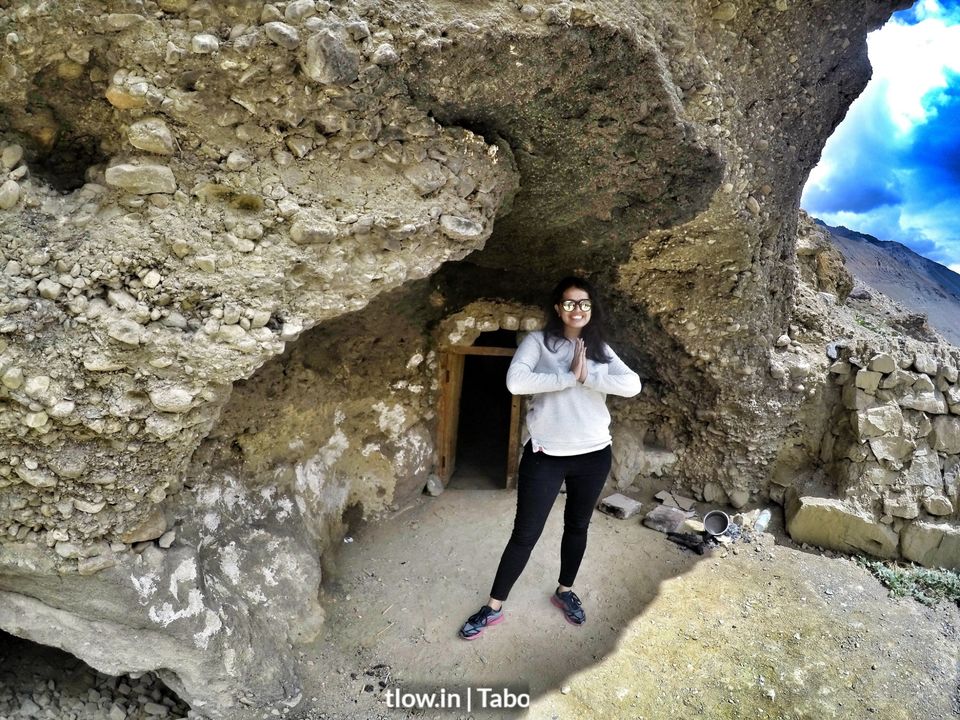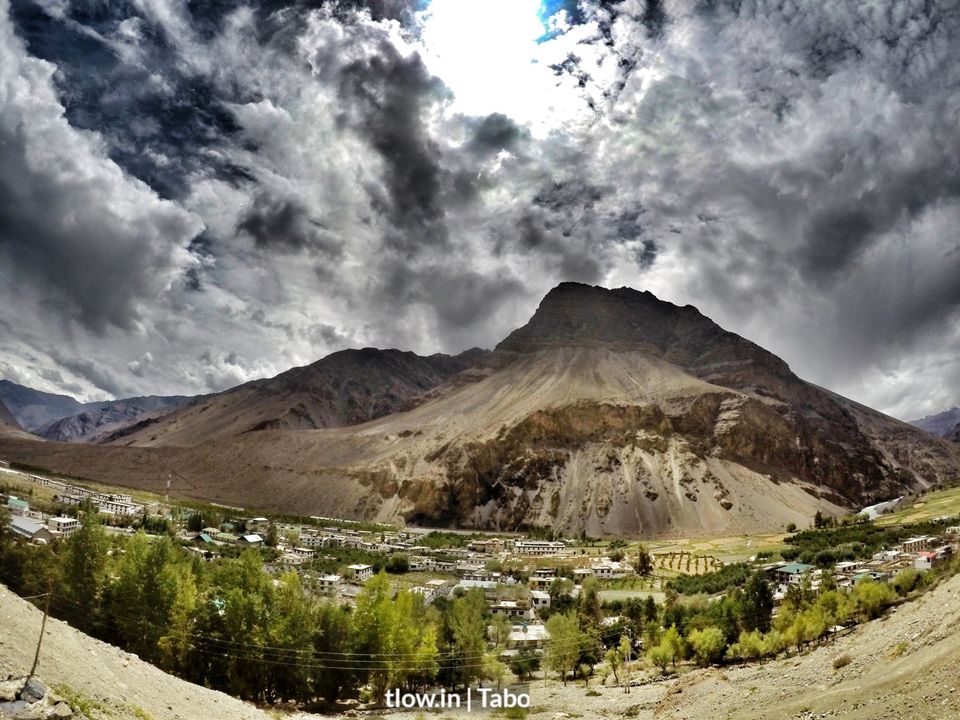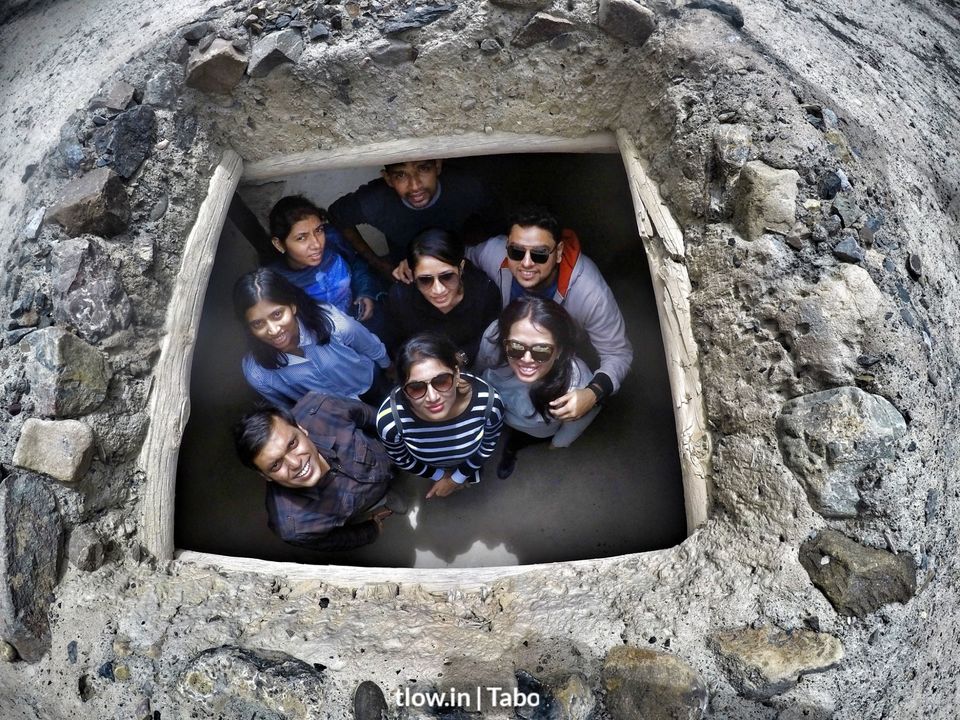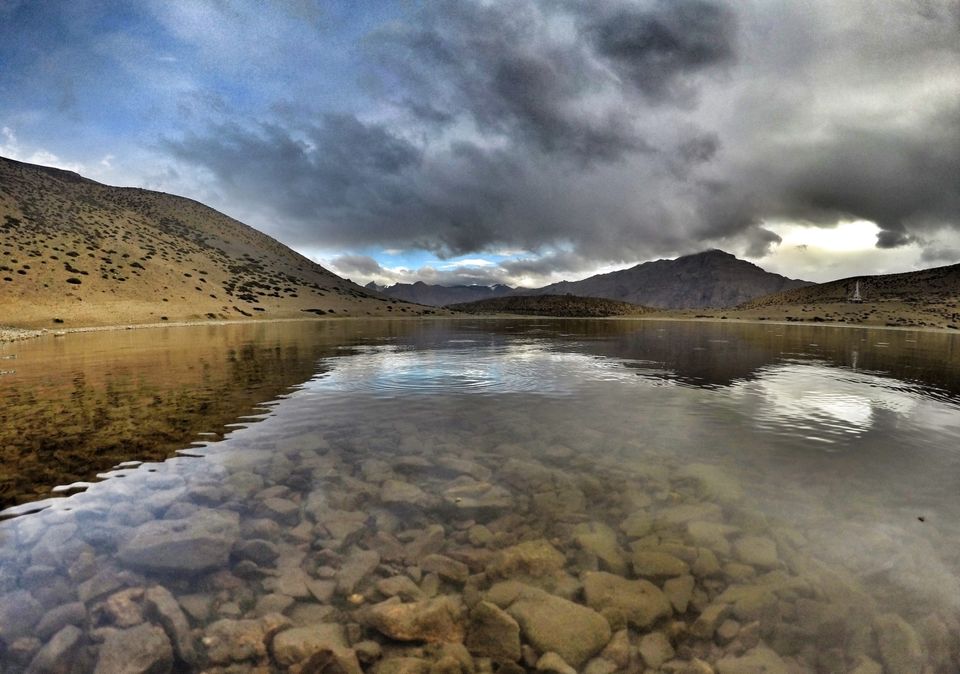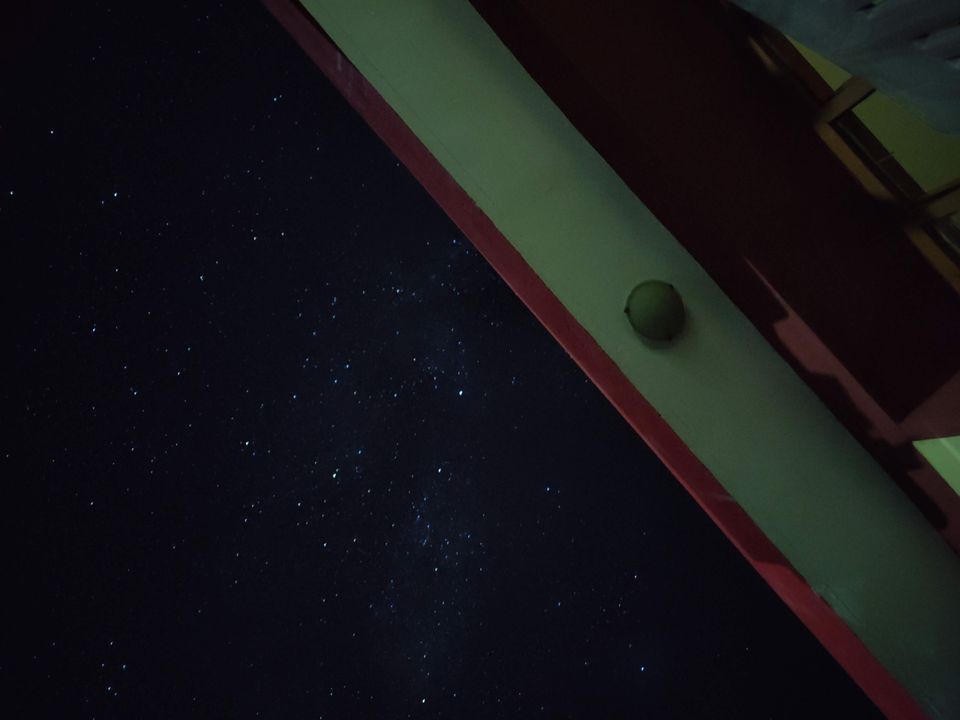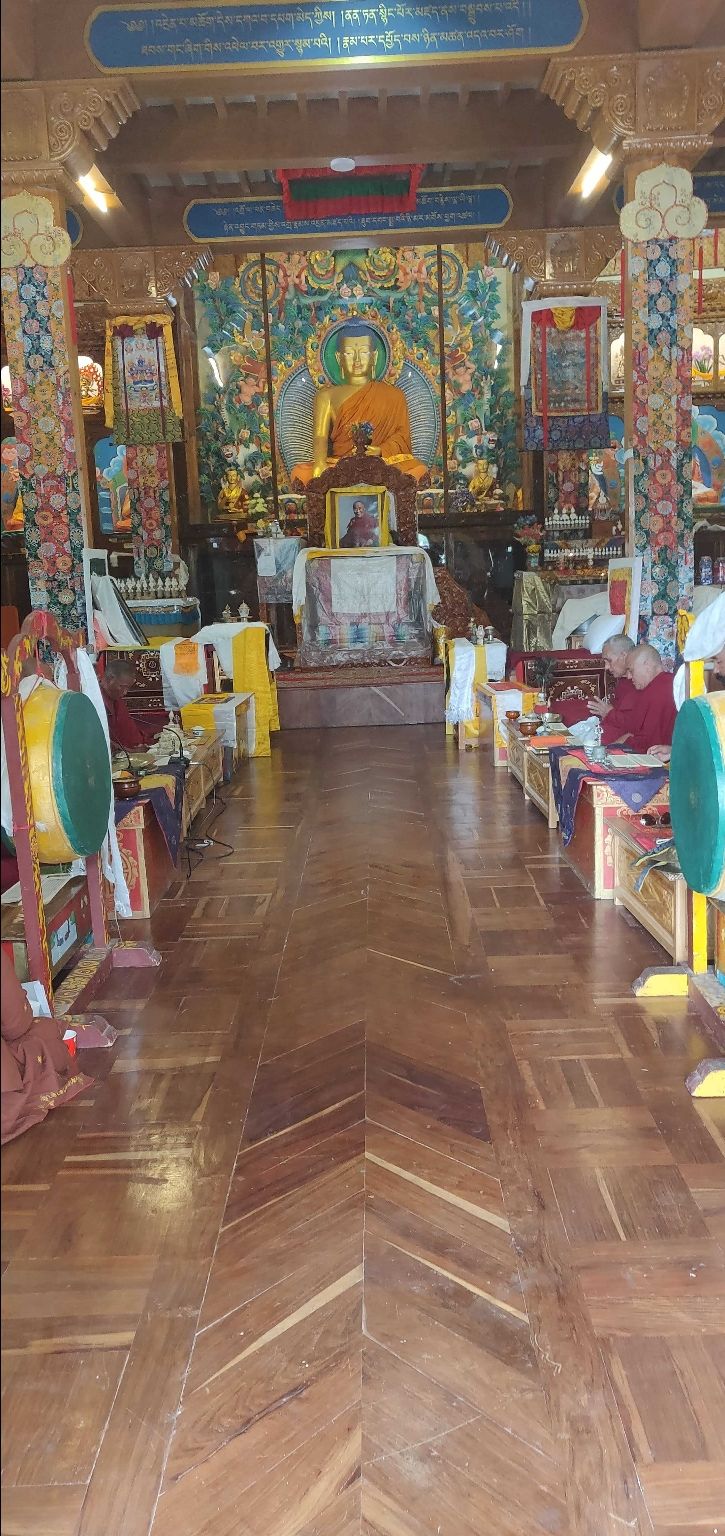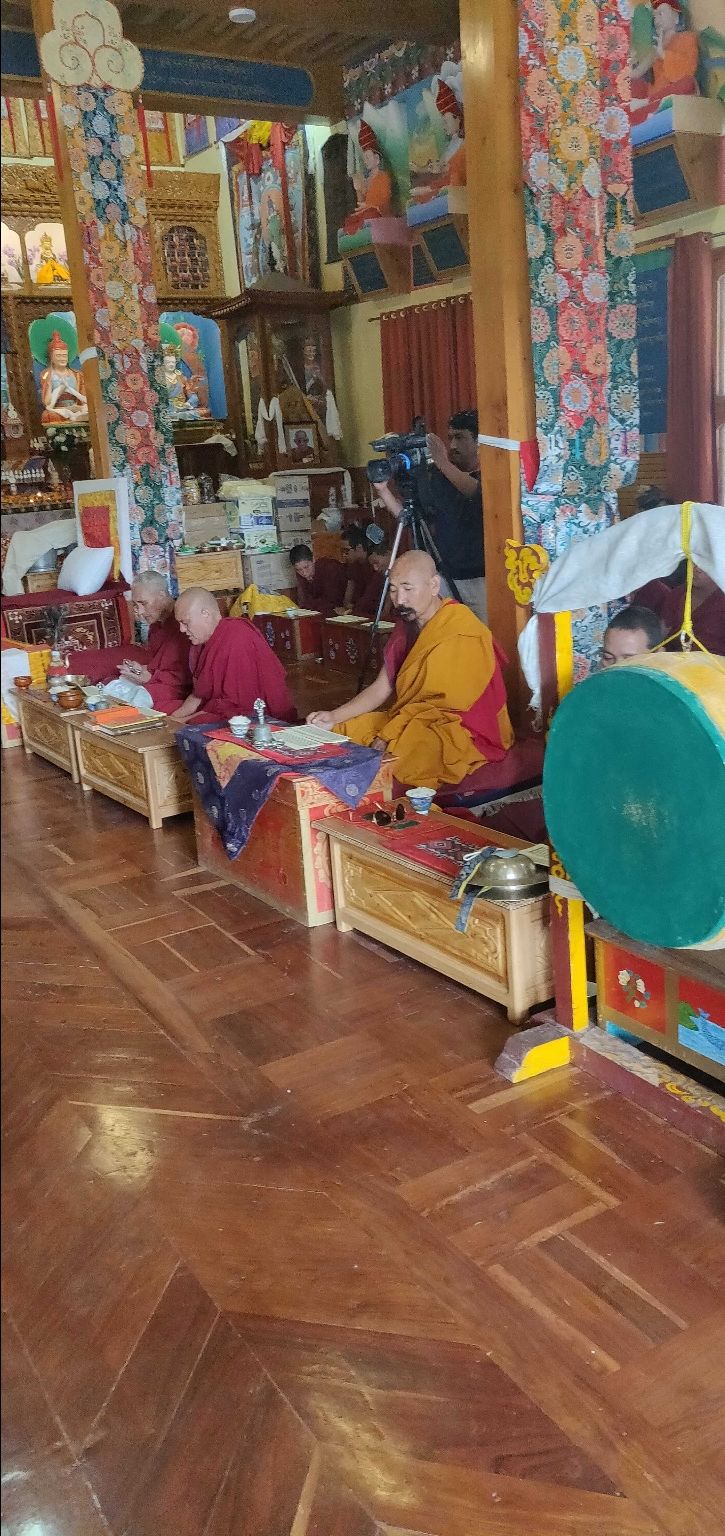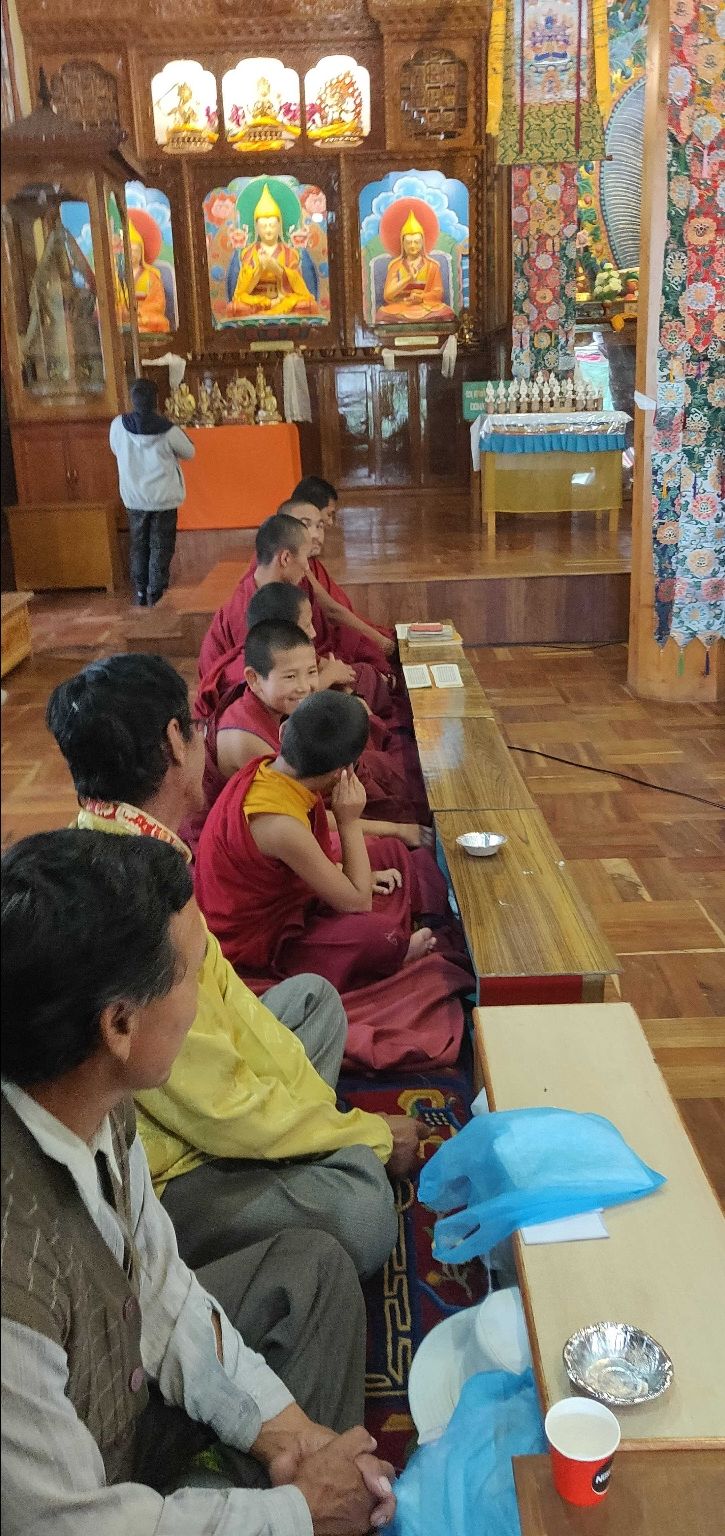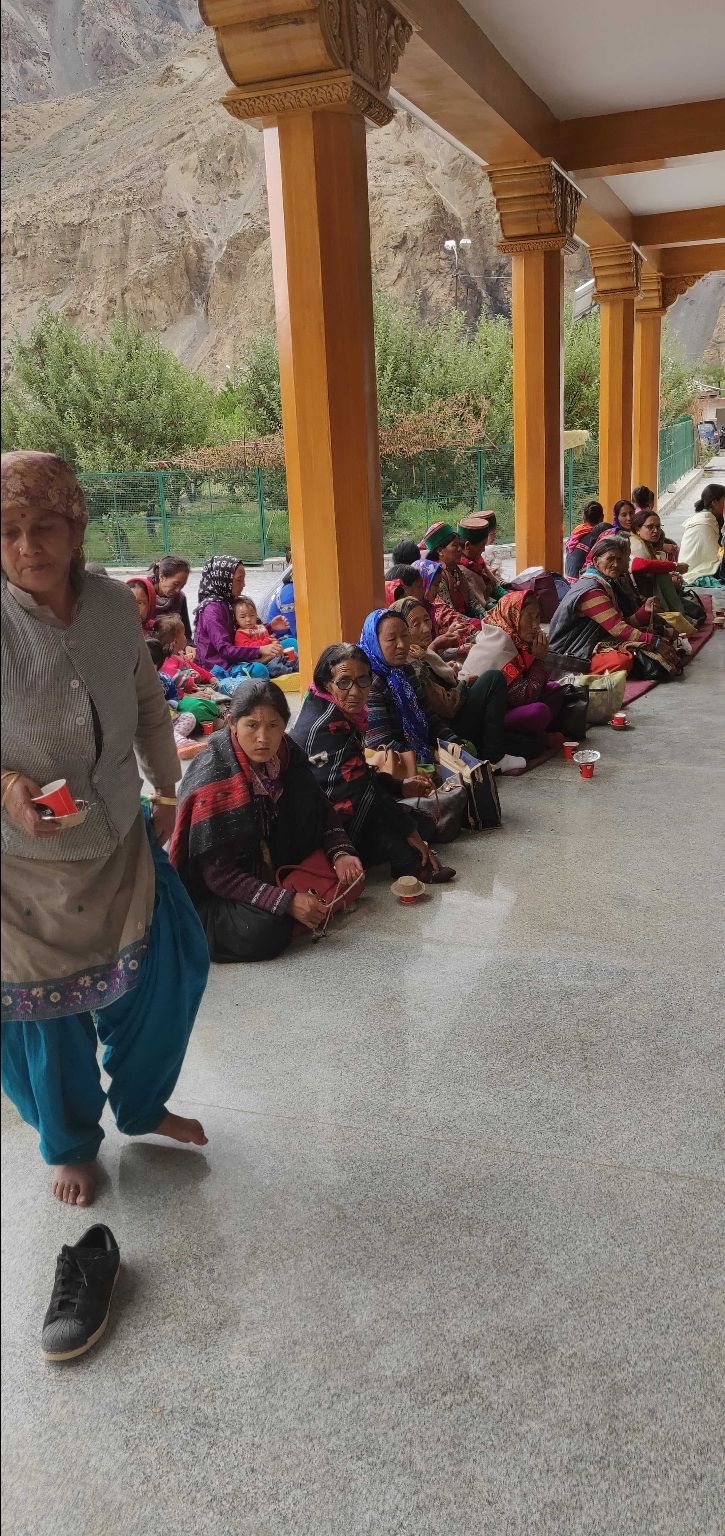 After a long night at Dhankar village we got ourselves ready to head straight to Komic Village (Komic means "eye of snow cock") which is highest village in the world connected with motorable road situated at an altitude of 4587 meters above sea level. The village comprises of very few houses and few people live there because of high altitude, it's a very beautiful place and heaven of nature having peaceful surroundings. At a distance of 4km from Komic, Hikkim village is situated which is at an altitude of 4440 meters. The village is known for highest village which has a post office in the world and connects this isolated region to the rest of the world. We also took Pride of sending post cards to our near and dear ones and met head post master who gave us chance to stamp. We bid adieu to Hikkim and headed straight to Langza. We reached Langza, met the Family with whom we planned to stay. They fed us dinner with so much love and affection and made us feel comfortable.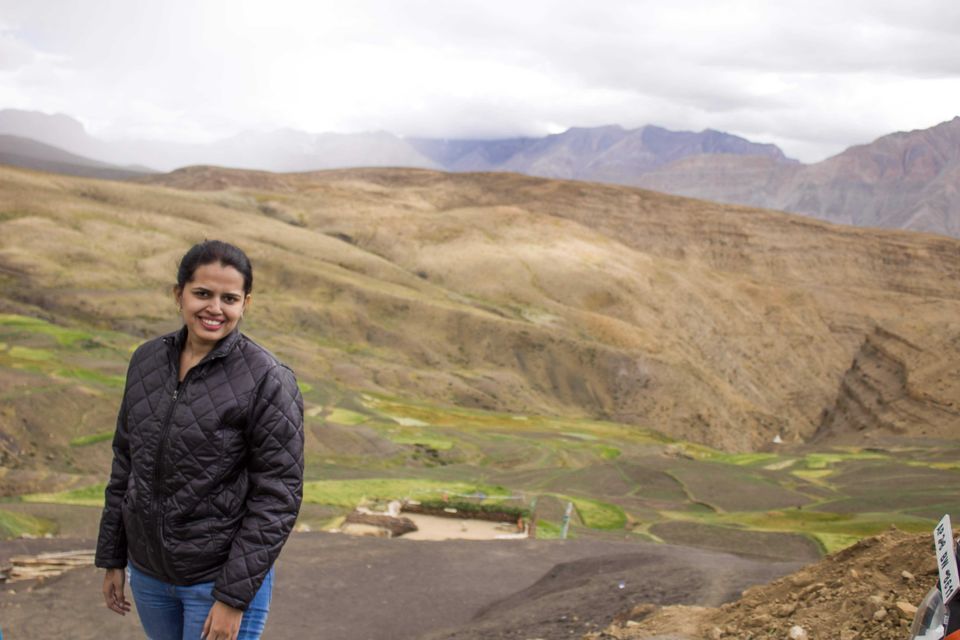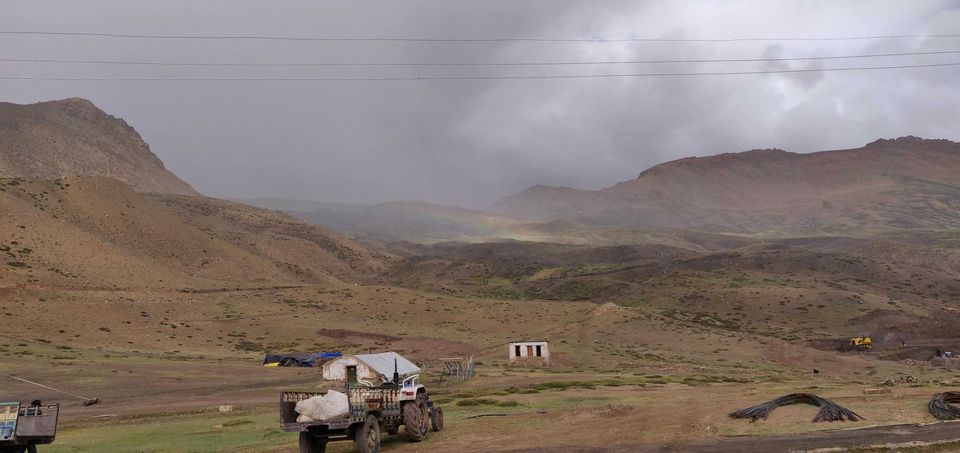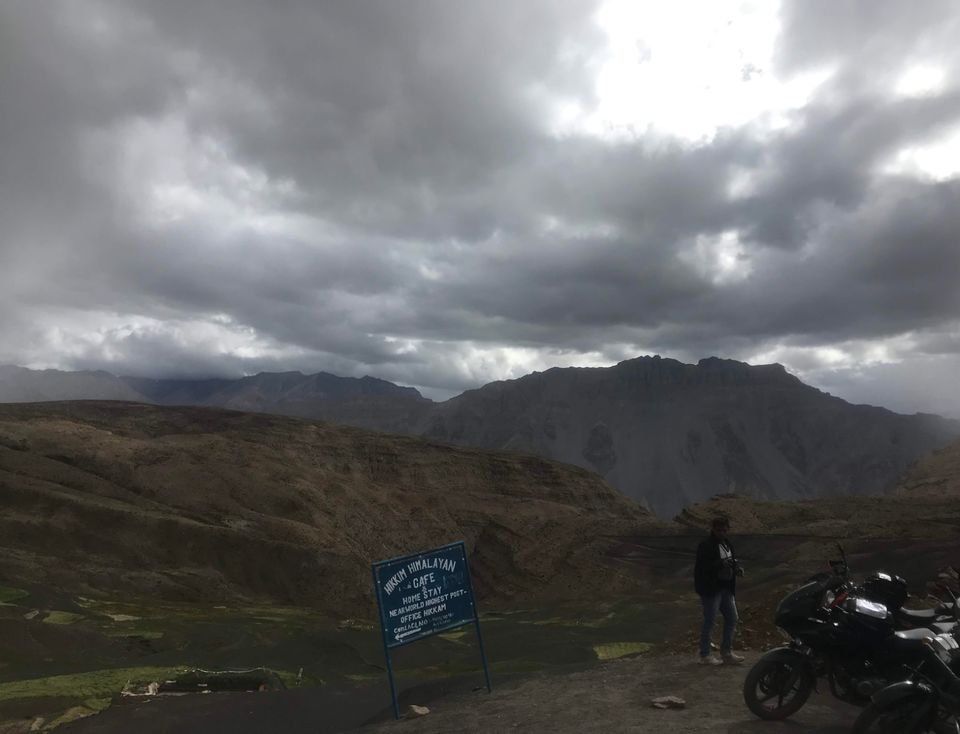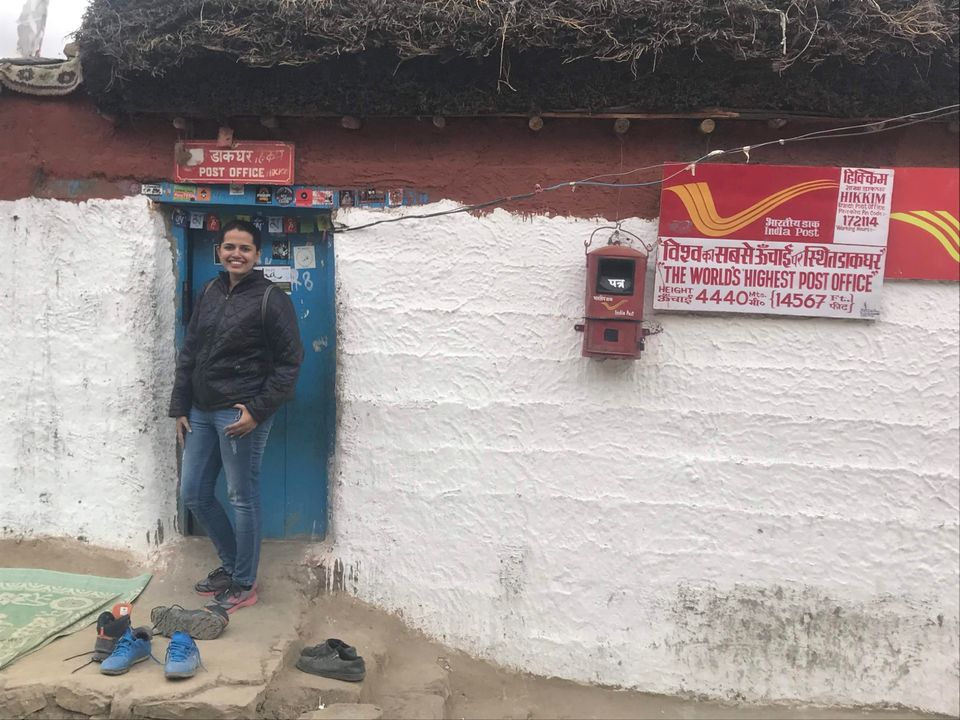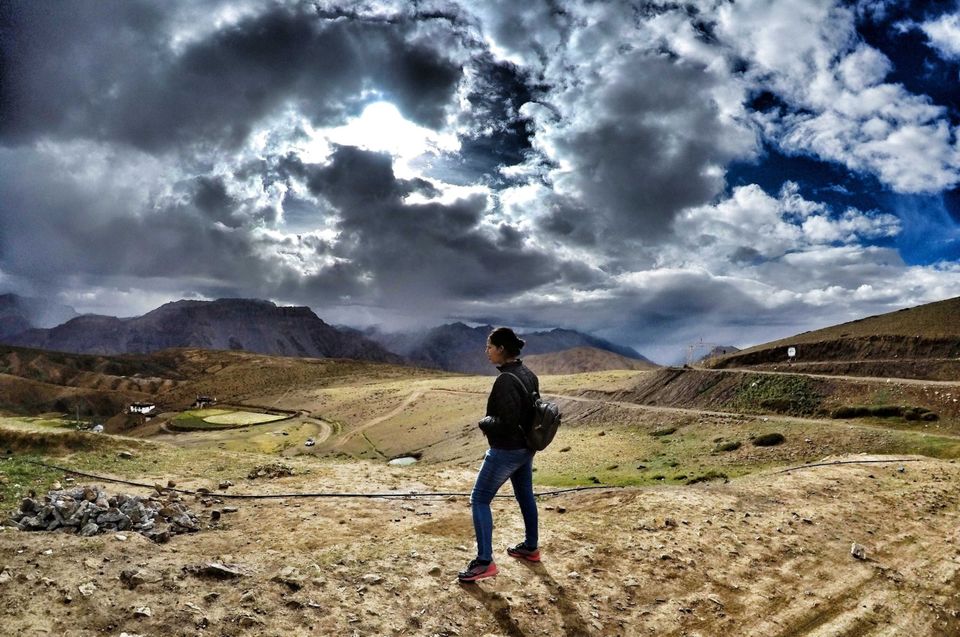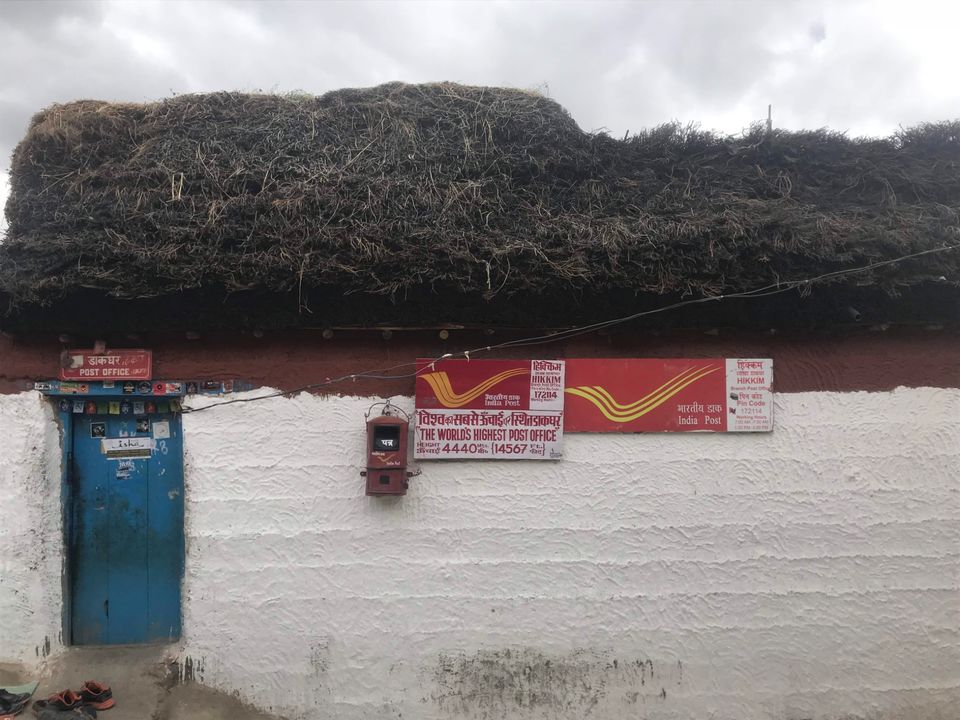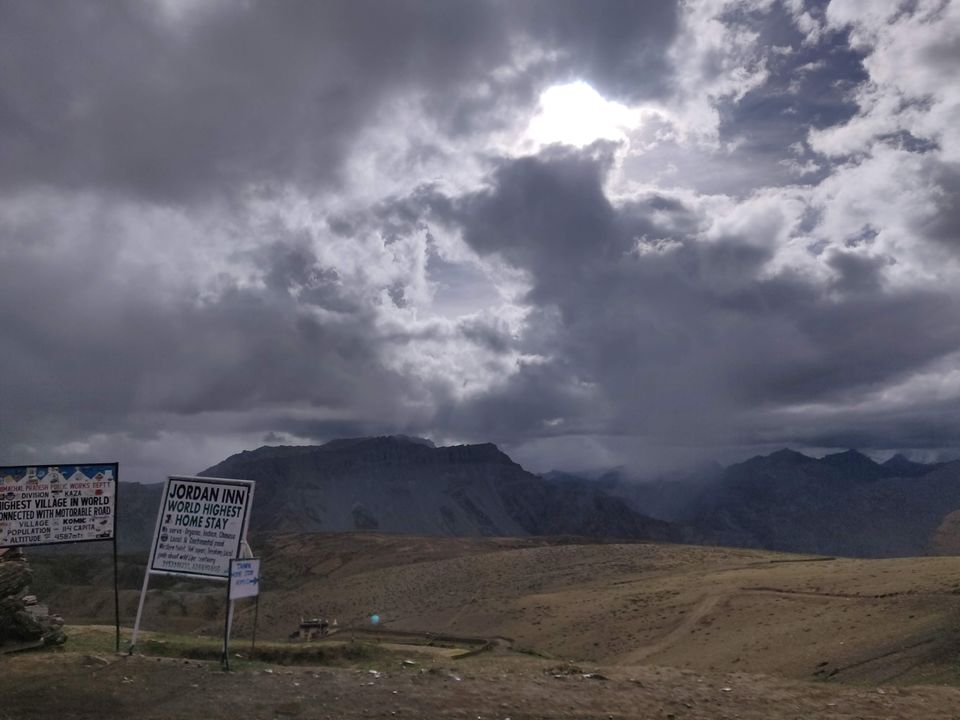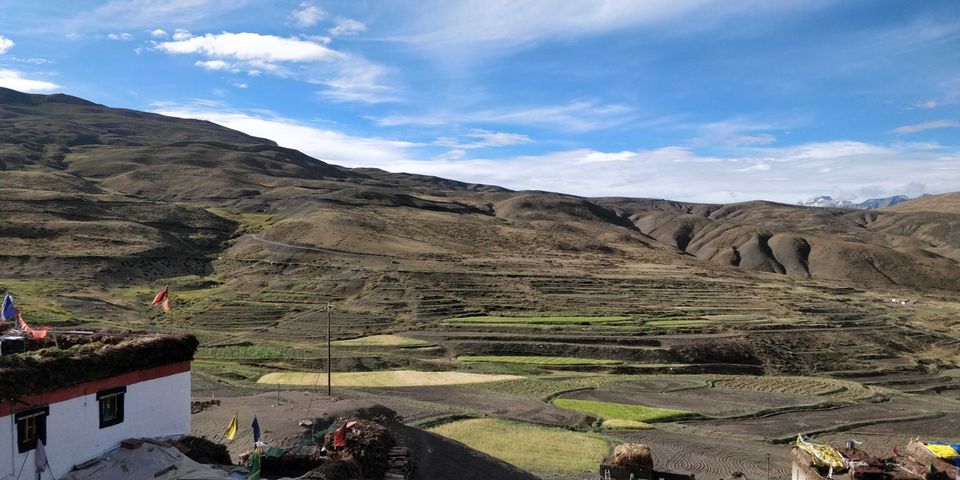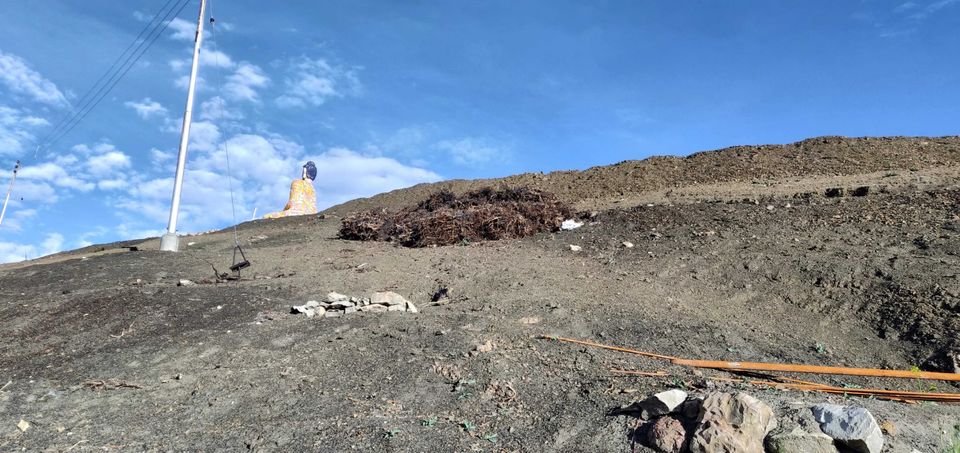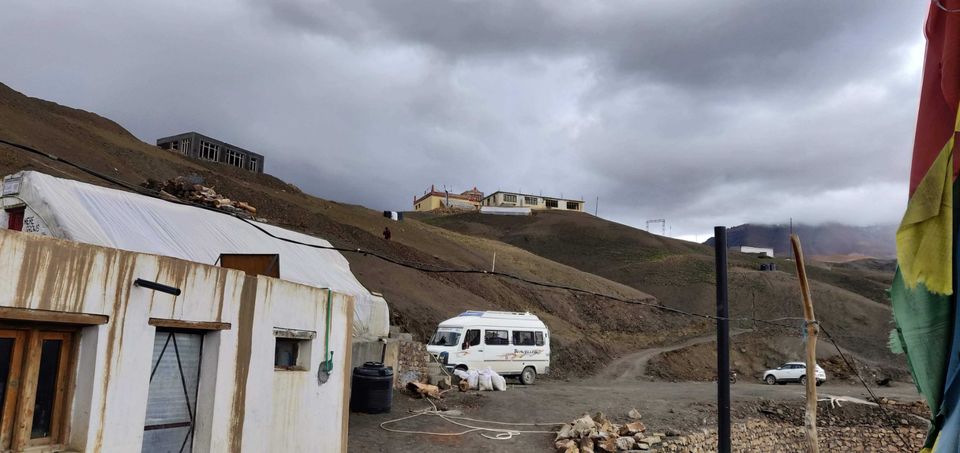 In our lifetime one must experience a home stay with local, I got that chance in Langza village, population of village is very less approximately about 150 people who are dependent on agriculture for their livelihood. The most attractive part about this village is that there is no hotel located. Staying with unknown family under one roof felt like I was with my own family and they tried to give us everything that is possible on Earth. The warmth, love and affection of the family was magical. We interacted with them and also with some other locals. According to residents, life is not easy during winter due to temperature drops below zero, they stock all the grocery and required necessity items during summer because the winter is freezing cold and they possibly can not do anything during winters that reminds me the story of the Ant and the grasshopper. The Statue of Lord Buddha (it is said that statue is 1000 years old) overlooking the valley is major attraction also the village is called 'Fossil Village in Spiti Valley' and experience the fossil hunting over the mountains. The Buddha statue is exhilarating and Wonderstruck. Post breakfast (Pita bread and butter ) we left for Kaza to explore market and Cafes. There are amazing shops in Kaza Market to buy souvenir and I personally love food at Himalayan Cafe.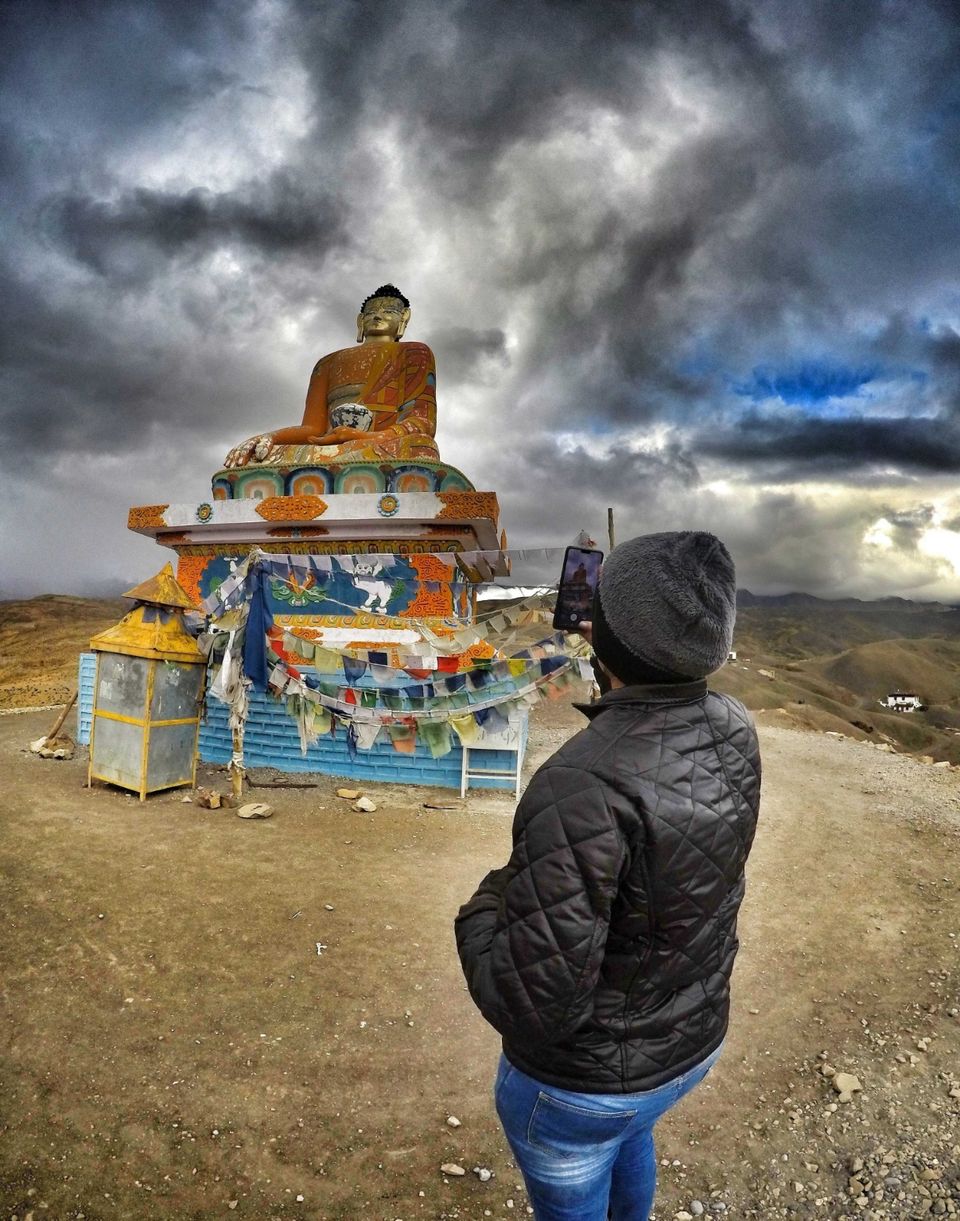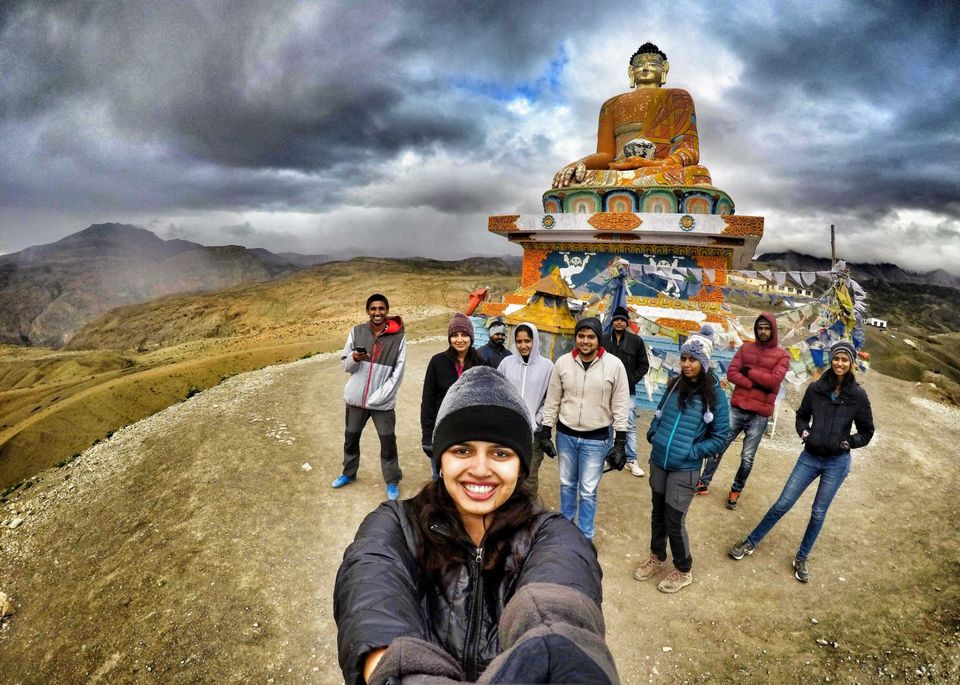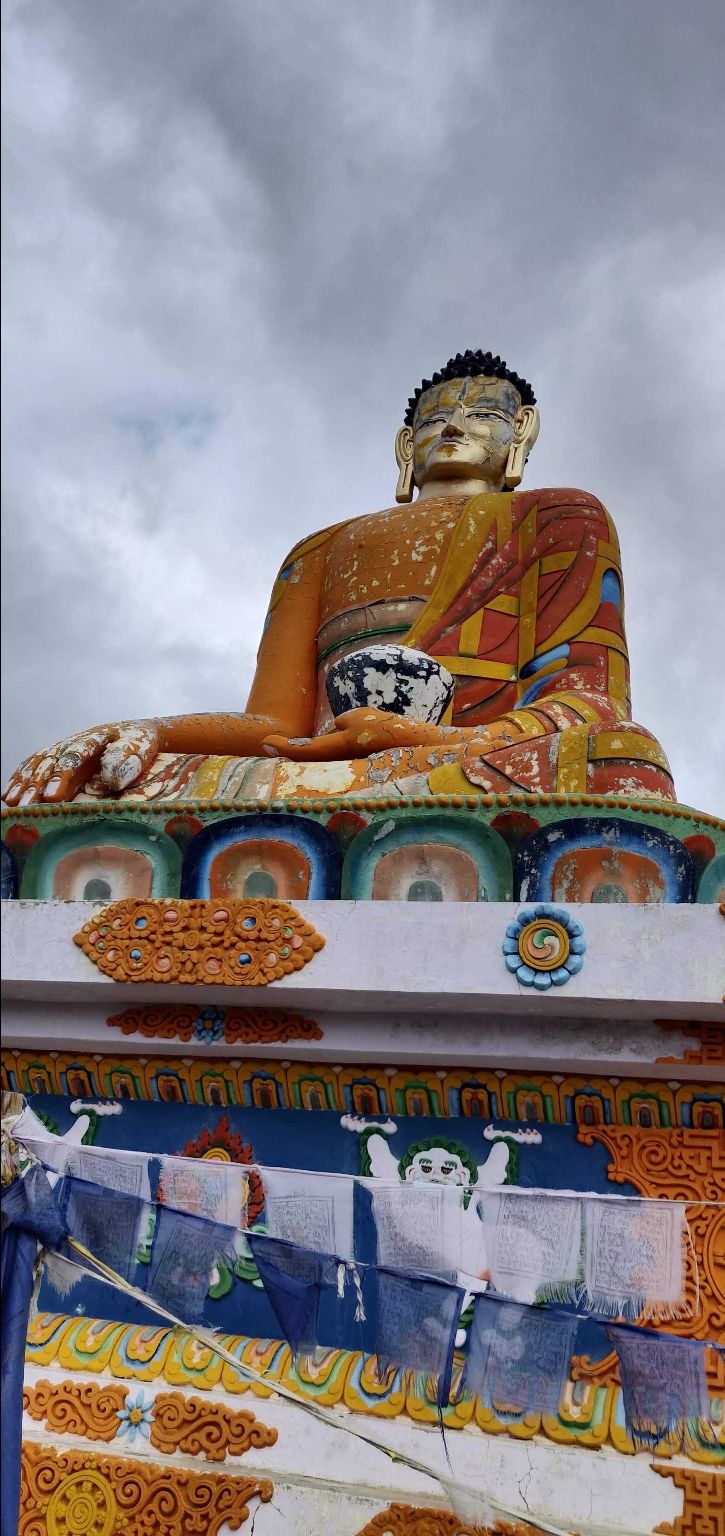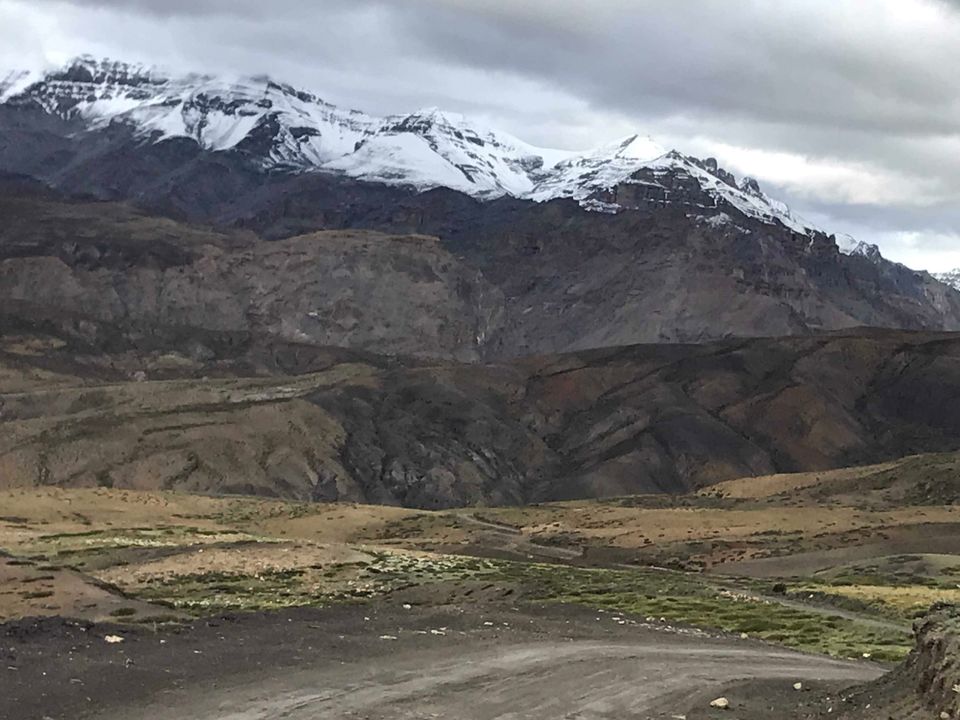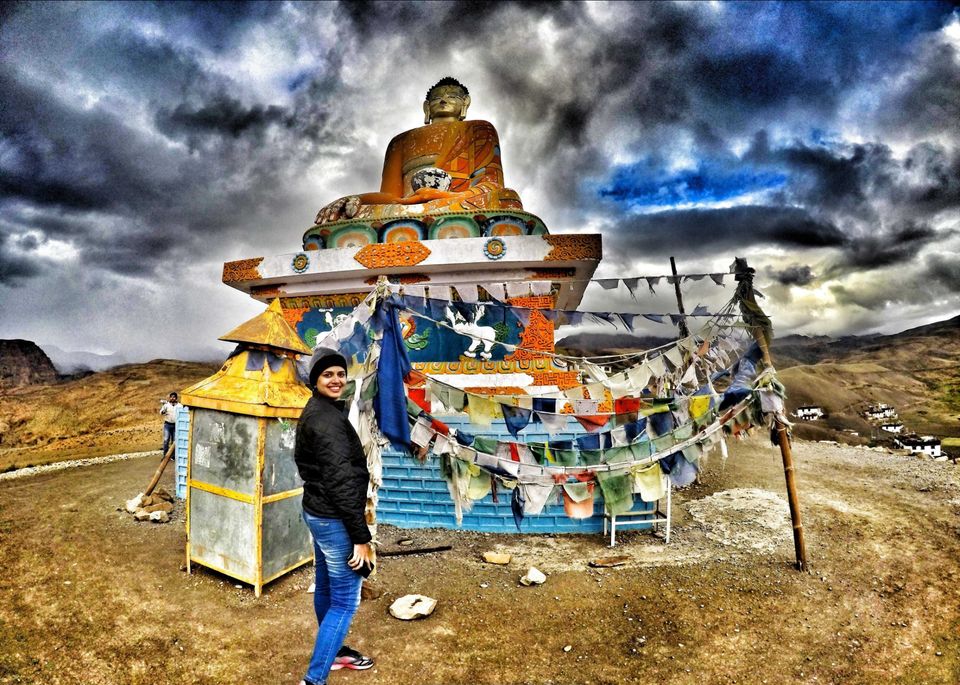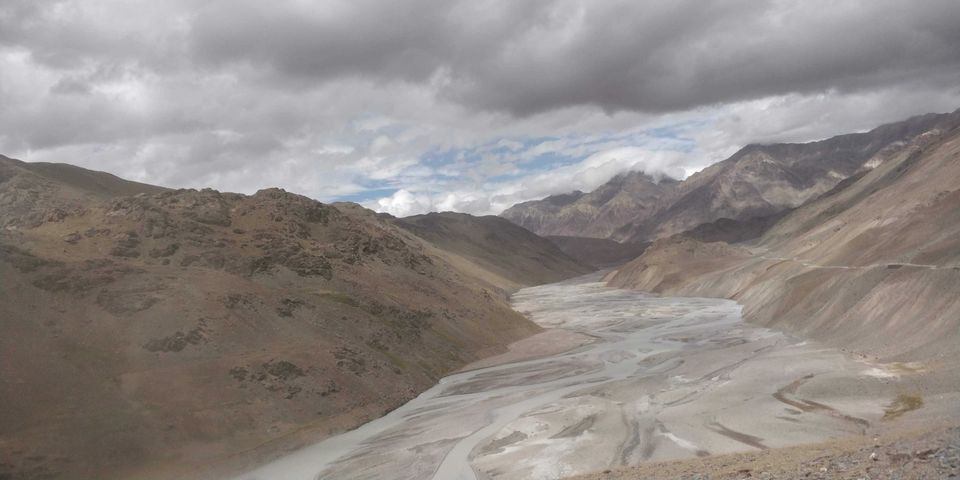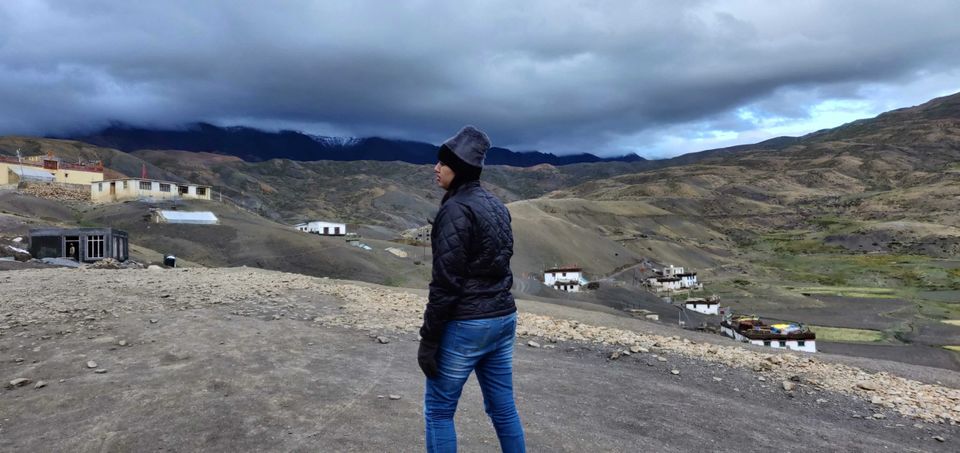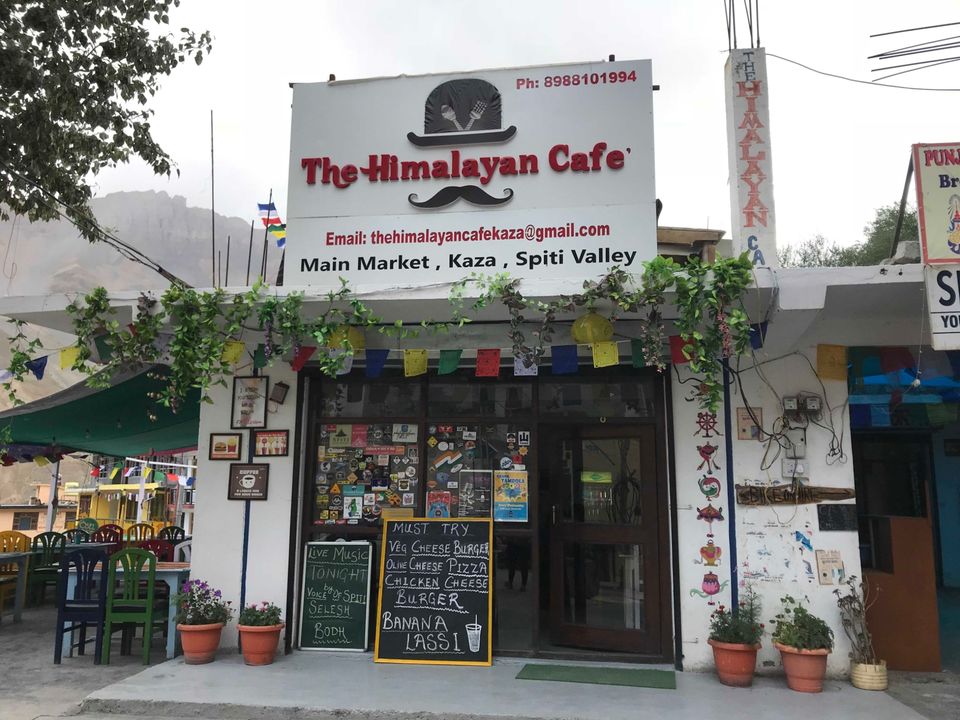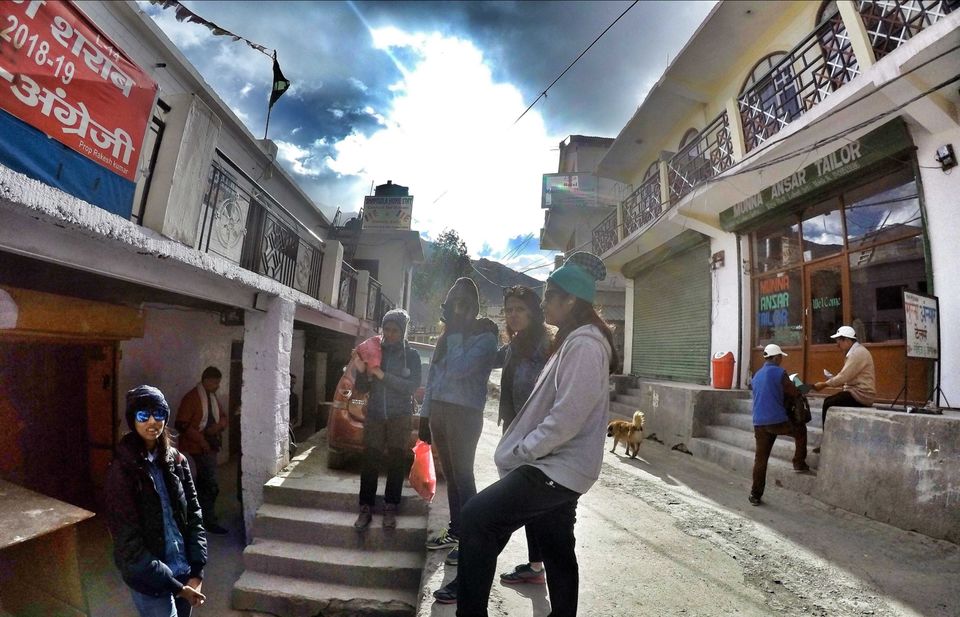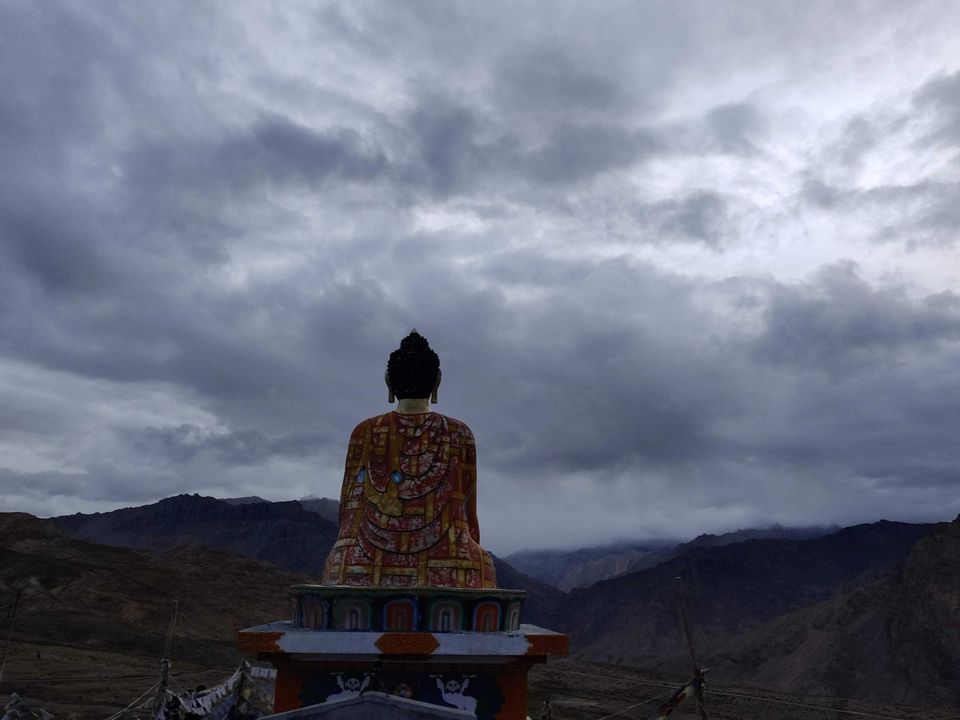 Our ride to Chandratal Lake was nothing less than adrenaline rush as roads were steepy and sharp. As soon as reached to camping area couldn't stop myself rushing to lake side and began Trek to reach Chandratal Lake which is about 3 km from base camping. This was my first visit to Chandratal Lake and I was awestruck and mesmerised by the beauty of Lake and tranquility. The Chandratal Lake is also called as "Lake of the Moon" because it comes from its crescents shape. The lake is calm, pure and gives feeling of heaven on earth. While returning to camp site the drizzling made weather more colder and soon realised that it is going to be long and cold night but Sleeping bags were warm, cosy and comfortable. As this ends our tour of Spiti and we bid adieu to Chandratal and headed back to Manali. At the end of the trip I experienced that every village has its own characteristics and people there live very simple but hard life even with that they don't complaint and are happy, peaceful and content with the life.