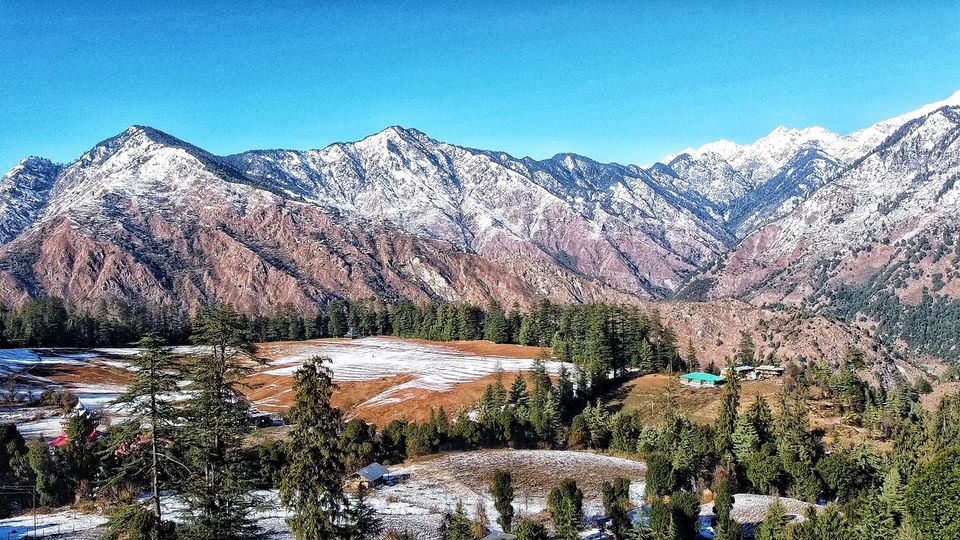 Group travel is amazing. But the beauty of having your own company is, you don't need to plan taking the validation of everyone. You do, what you got to be doing, found something beautiful, just stop, want to eat of your choice, just stop.
So, before you read or you don't read, I have a series of this on YouTube you can watch to have a visual experience of this: channel 'ride with nik'
https://youtu.be/1aldP9m0U0U
So, this is a story about a Village people started exploring these days but not known to many yet, Shangarh, Sainj Valley in Himachal Pradesh.
I had everything packed the day before and I was ready to hit the road next morning. When you plan to go solo, you have a certain anxiety, can't explain what type of, but there is.
On 26th November 2020 @ 4:40am, I saddled my bag, hopped on my bike and started. It was too cold on the road that made me realize if I have committed a mistake coming out that morning. Once you started, started.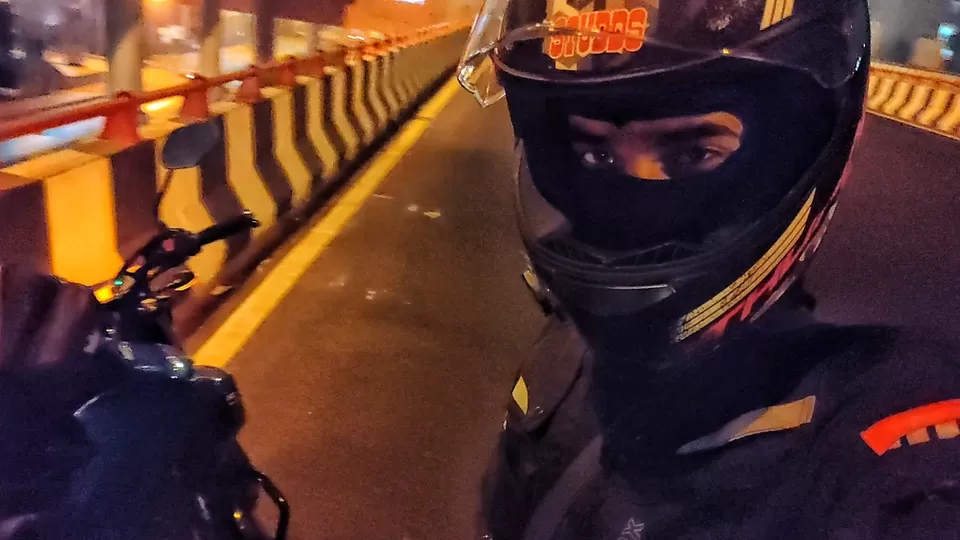 On my way, I've crossed Sonipat, Panipat, Kurushetra, Ambala and when I entered Chandigarh, I found the highway blocked due to Farmers protest and I thought what now as I've already covered almost 350kms? But finally the Cops helped find a way through the villages to come back on the highway. Little did I know, it took 2 additional hours to be back on the highway near Ropar, Chandigarh. However, the beauty of villages is worth mentioning.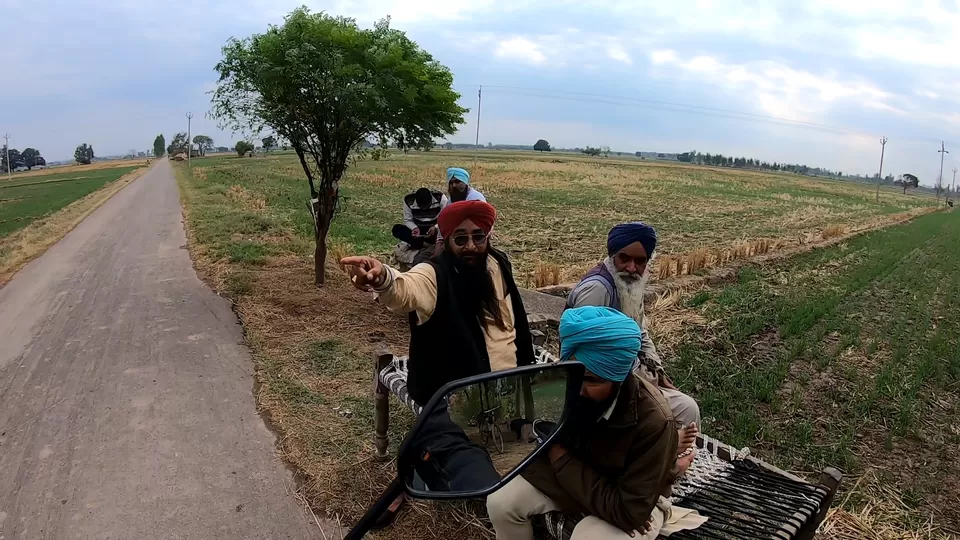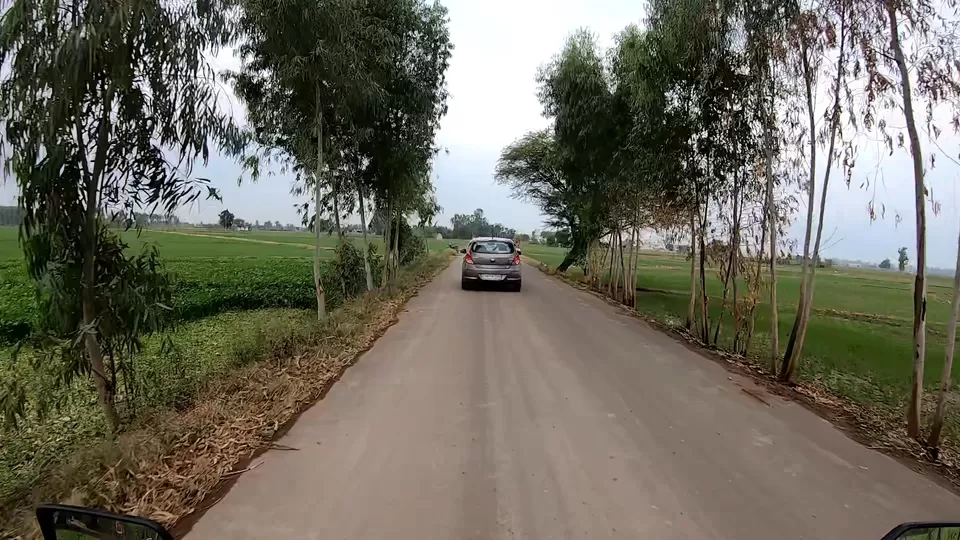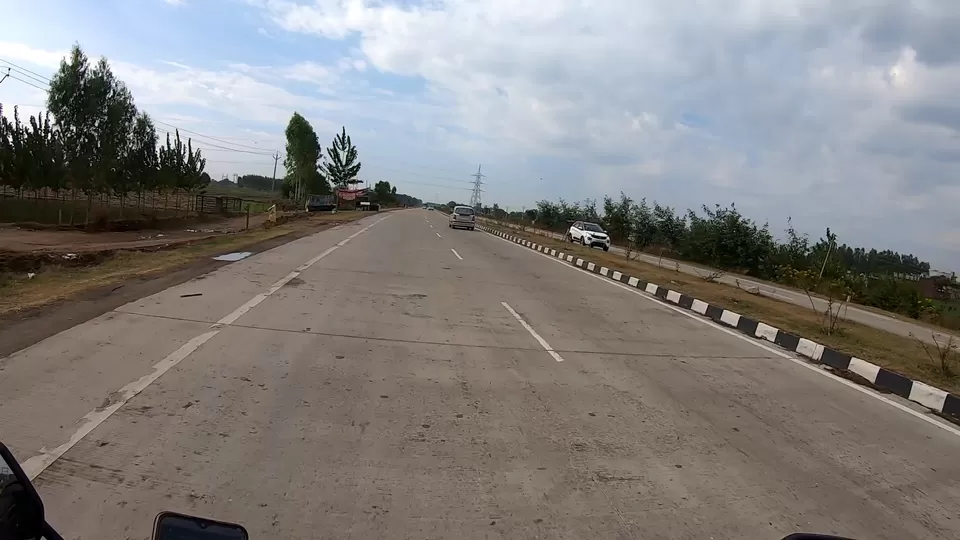 It was 1pm when I was back on the highways and then it took me around 90 mins to reach Swarghat (close to where mountain starts), had a cup of tea in the desi Tea Stall and then ahead I witnessed beautiful green mountains, cold desert type mountains, snow capped mountains and a beautiful Beas River.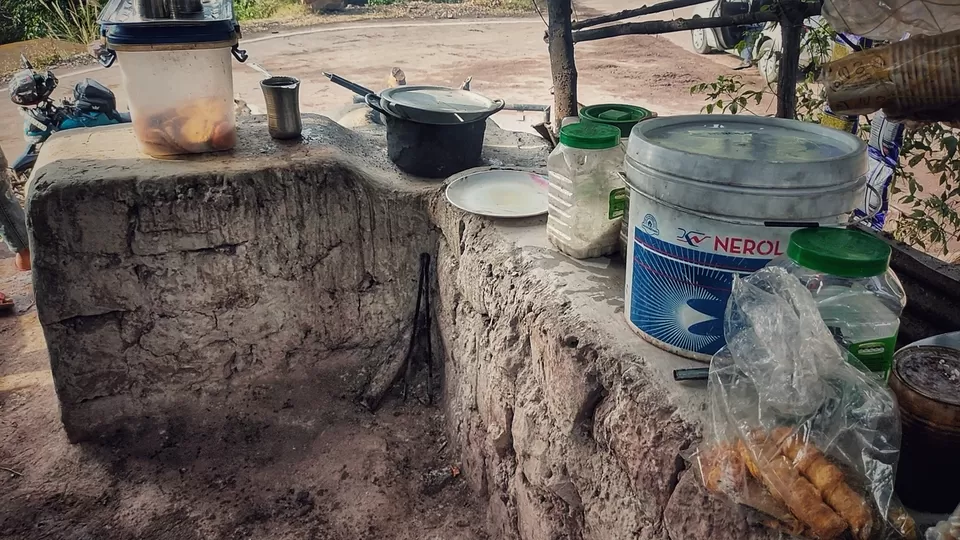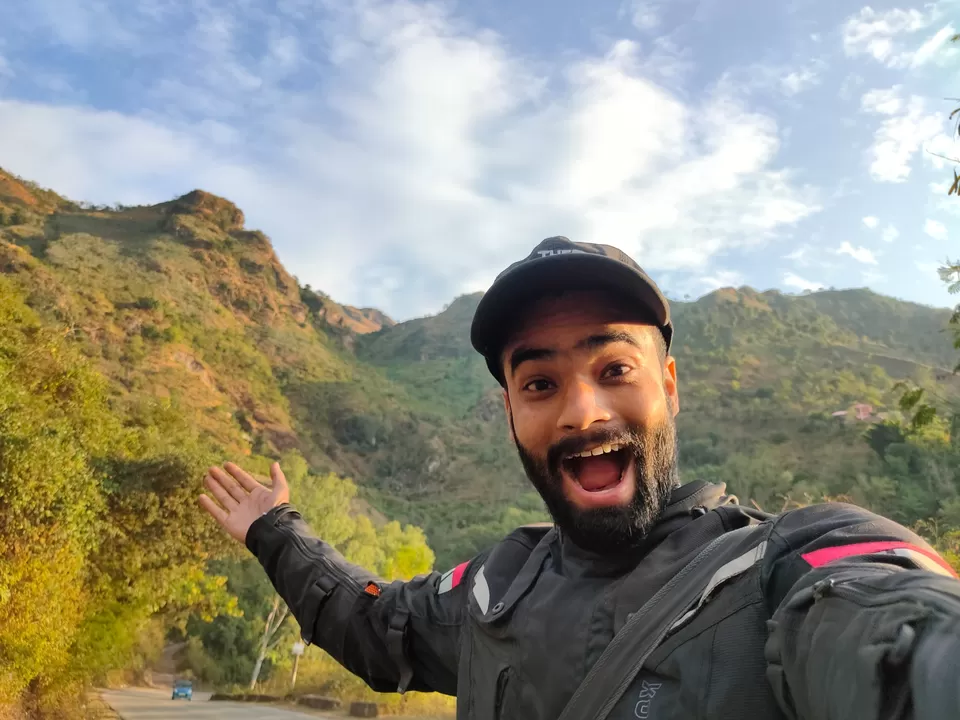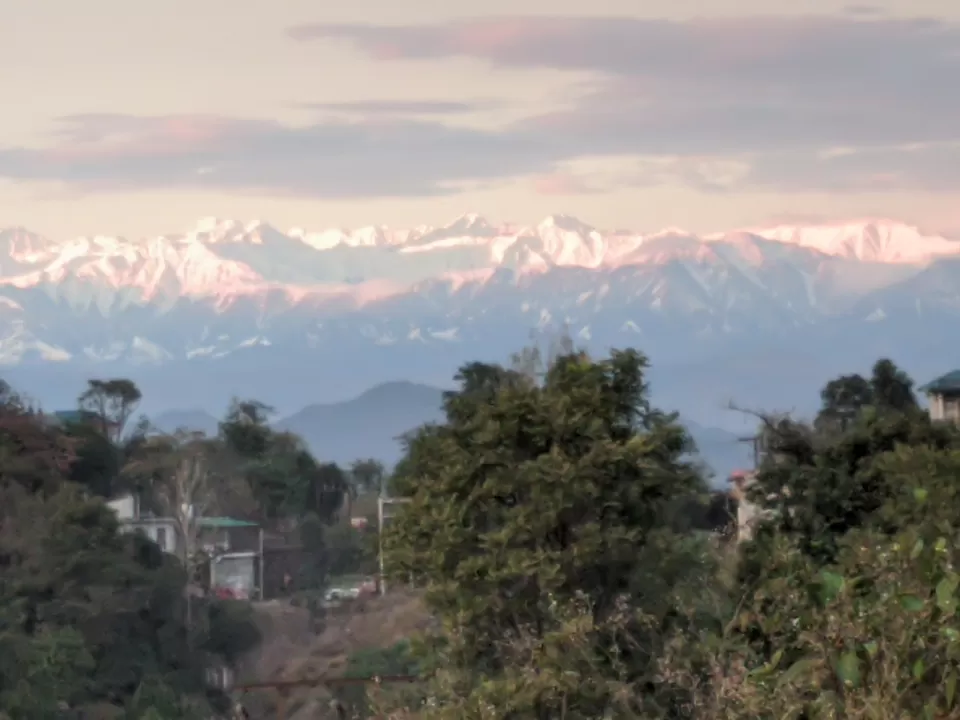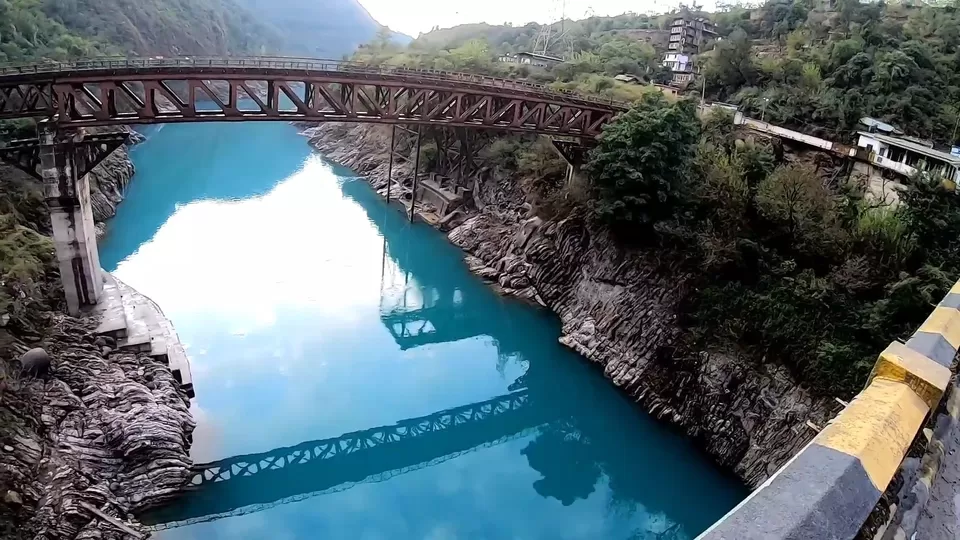 I planned to reach Shangarh in a day, but things got a bit tricky while j reached Pandoh at 6.30pm, it was really dark and roads were bad. My destination was 60kms from Pandoh, but I do not want to take the risk of riding at that dark. So, I stayed in Pandoh and next morning started my ride to Sainj valley and I didn't know what tomorrow hold for me in place.
(27th Nov) So, next morning was special, really special. I started at 6am and I came across a Dam, it was huge and the sun was just peeping out behind that mountain, next was a windy bridge I always wanted to tread on, that's exactly I did and a beautiful cliff near Larji.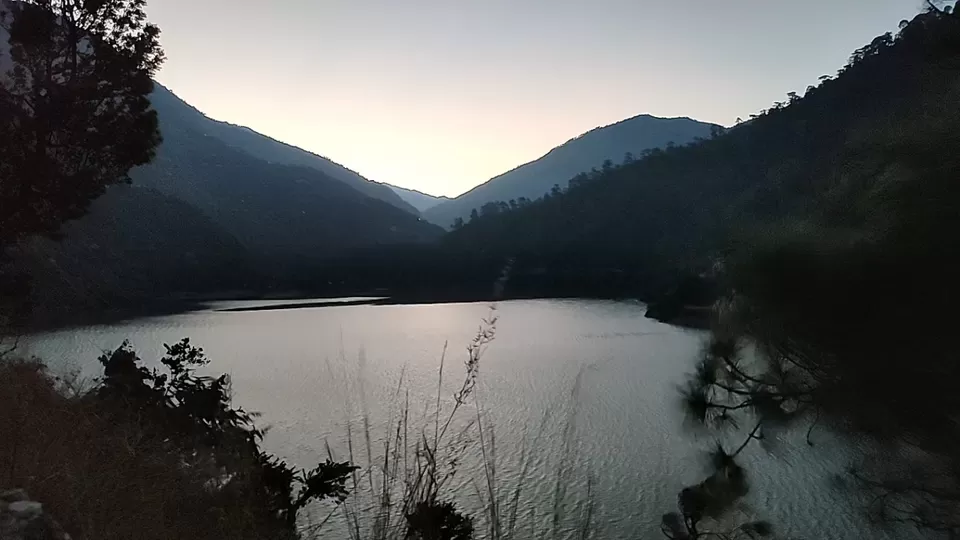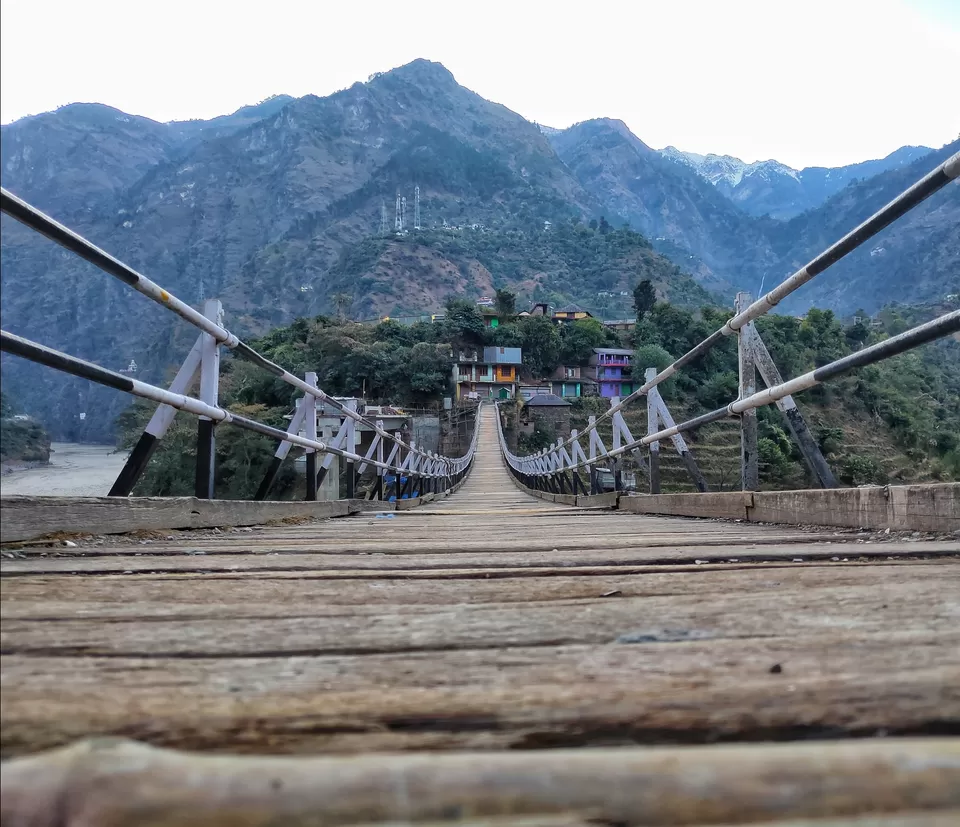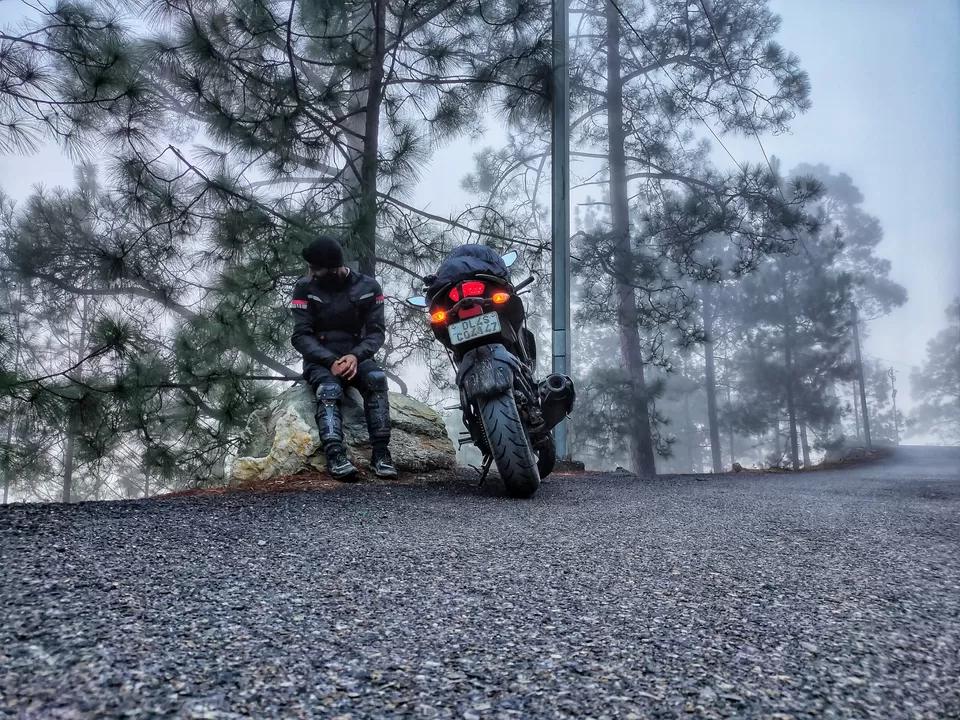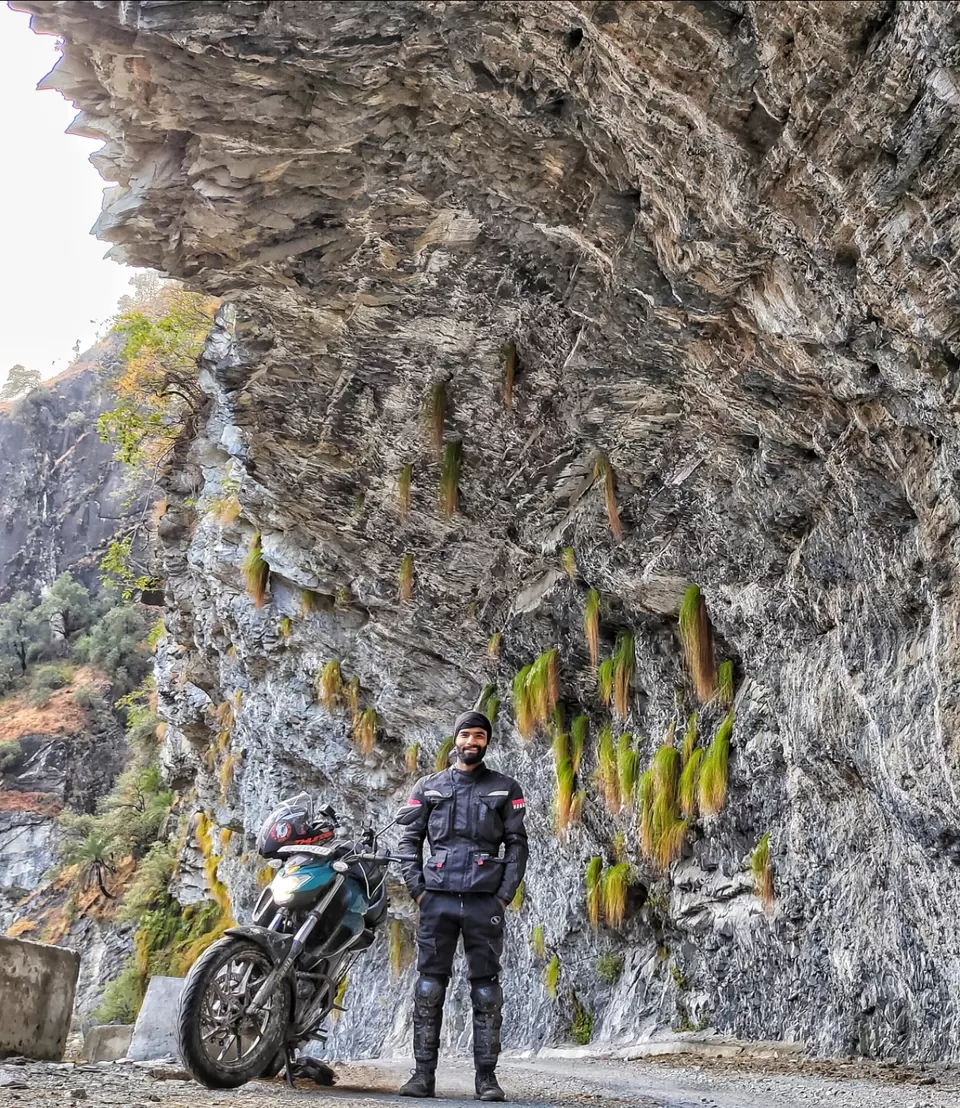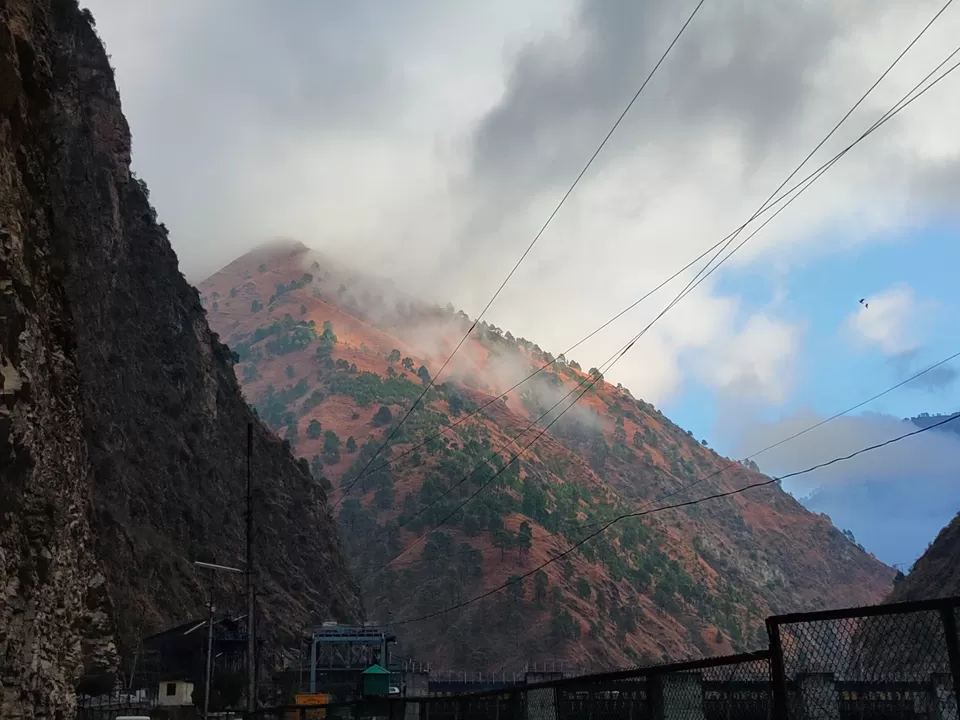 Then, there was a long dirt trek towards Shangarh Village. As soon as my bike was ascending, the snow was getting thick in inches and my confidence of riding was getting thinner by every meter I was riding. Seeing snow was not at all expected and was a complete surprise.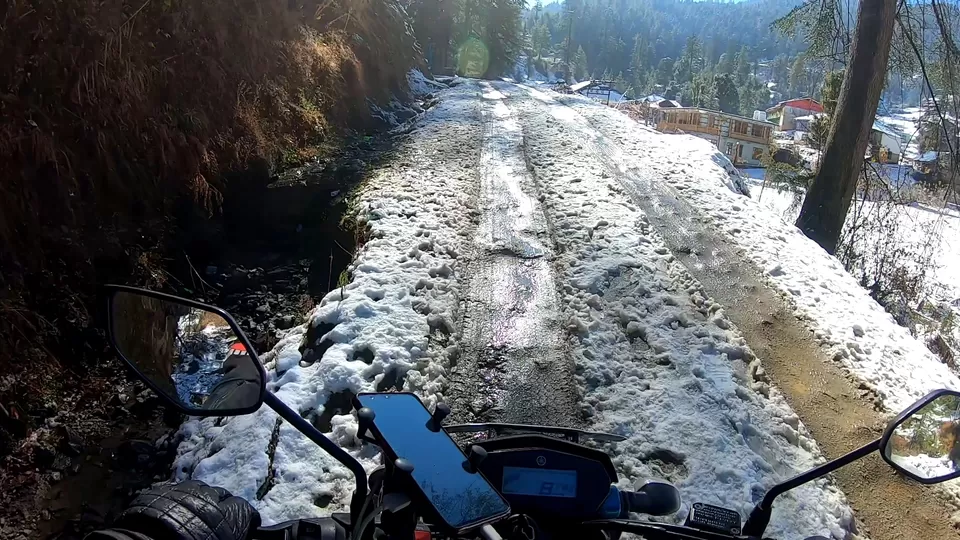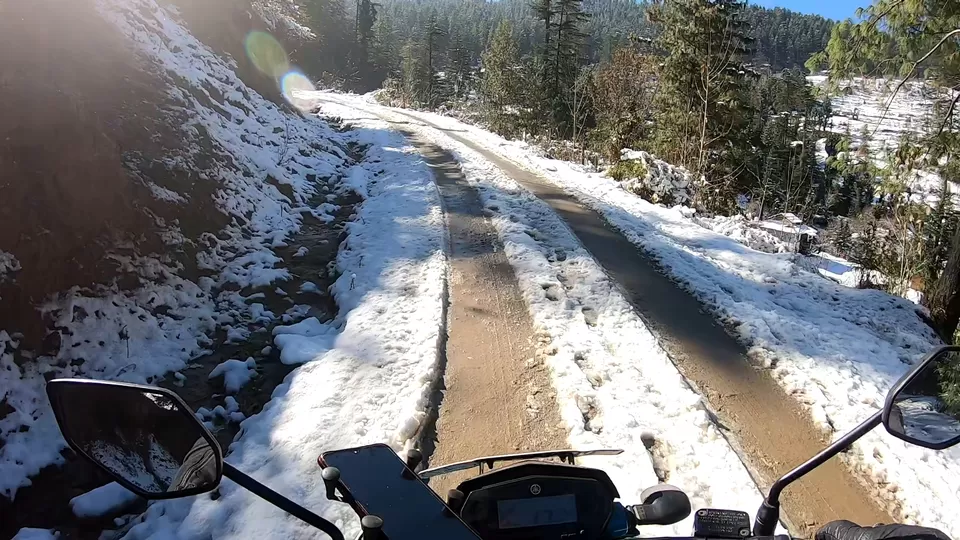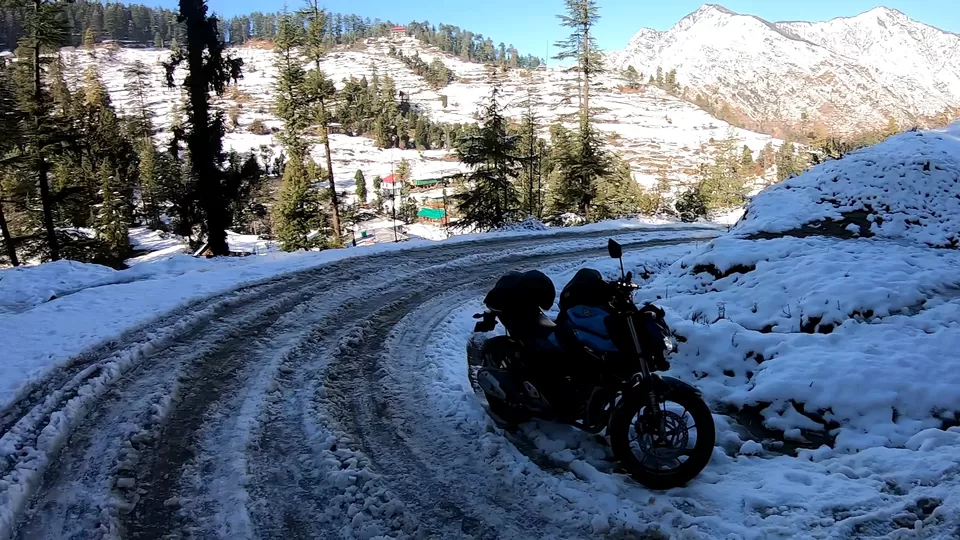 And that's how I reached Sainj.
(28th Nov) This village is still far away from the crowd, that is why it is so majestic. Transport is not easily available and this isn't known to many.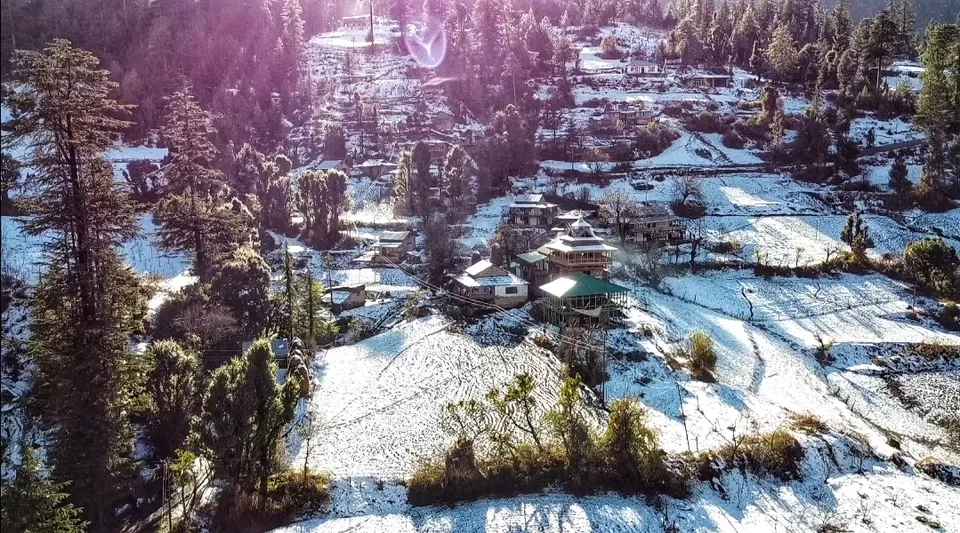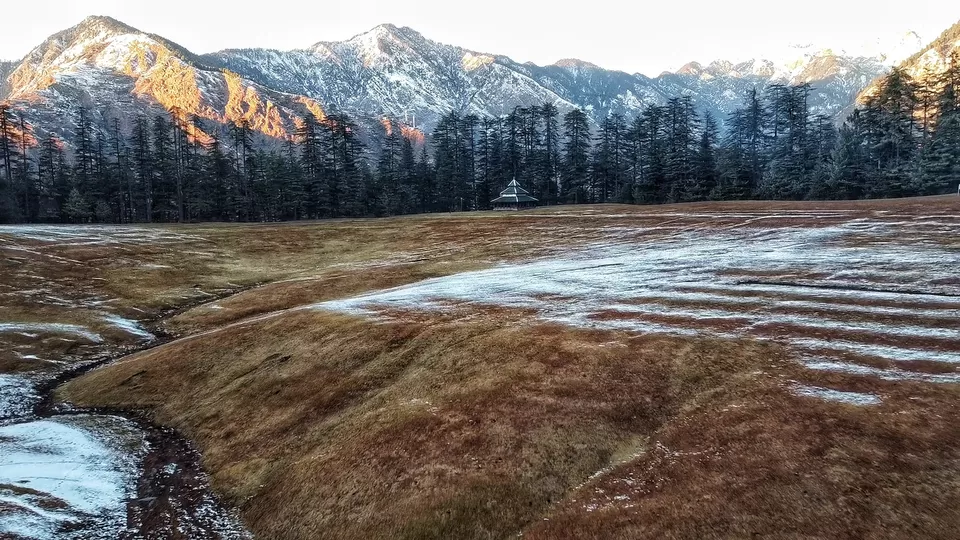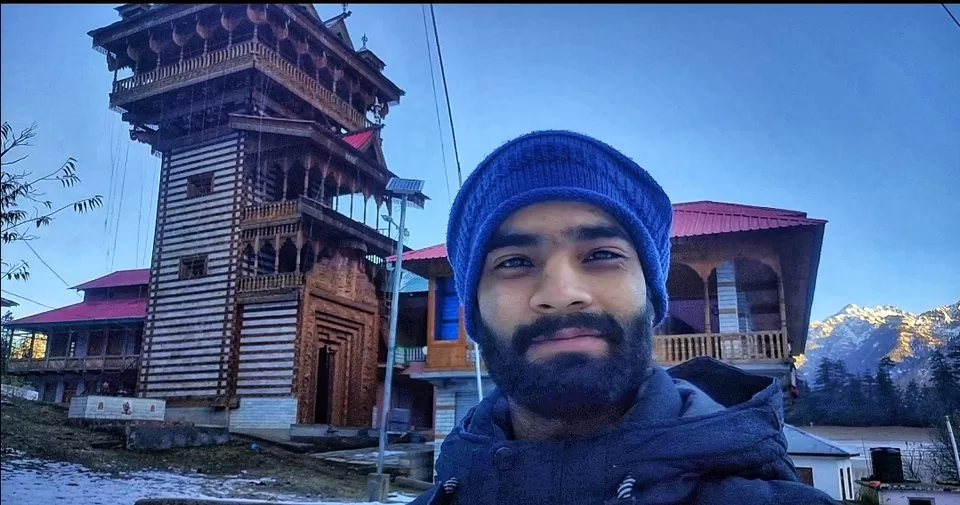 This village has it's unique stories. It is land of Shangchul Mahadev, who is worshiped here. The meadow of shangarh is the result of Pandavas traveling to entire India to ask for an apology from God Shiva. Pandavas stayed in this area while finding solace from Lord Shiva and from then this area is sacred and not a single crop grows here.
Also, the lovers not accepted by their closed ones are welcome here. Means, people not accepted by the world are always welcomed.
Next morning, I left for a waterfall. Which was 5kms from the village and it was an experience of its own. Arun and Prakash joined me from the village. The route was snowy and there was hardly anyone there. I've found few villagers taking woods at home before extreme winter kicks in and a temple where only metal is served to the god. The route of 2 Kms was steep and I found it difficult to walk with my sports shoes. But somehow I managed to climb with the guidance of the boys accompanying me.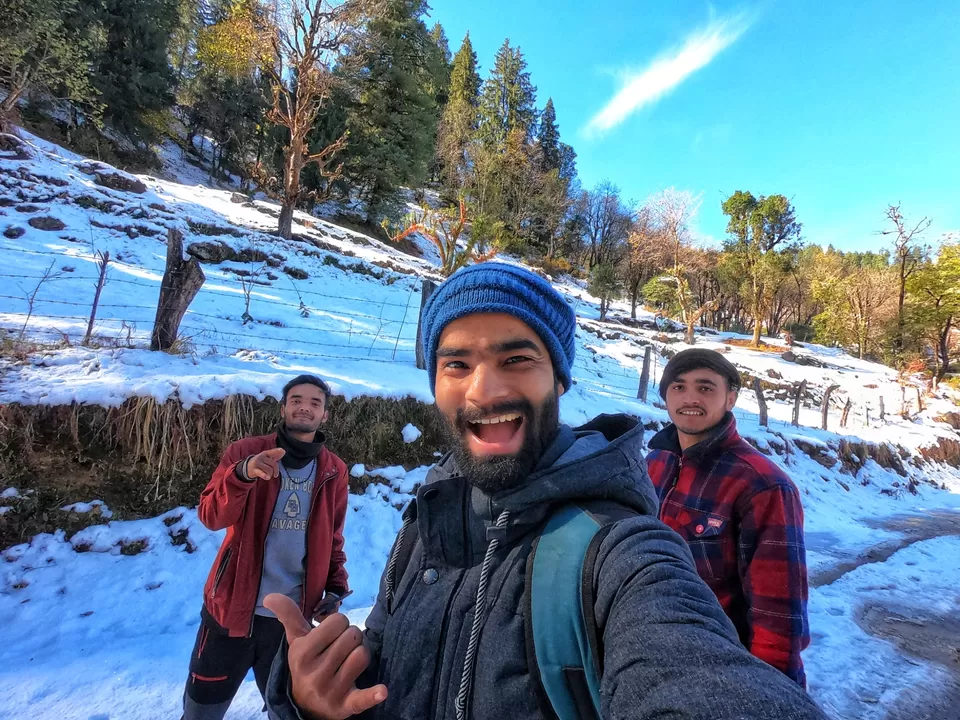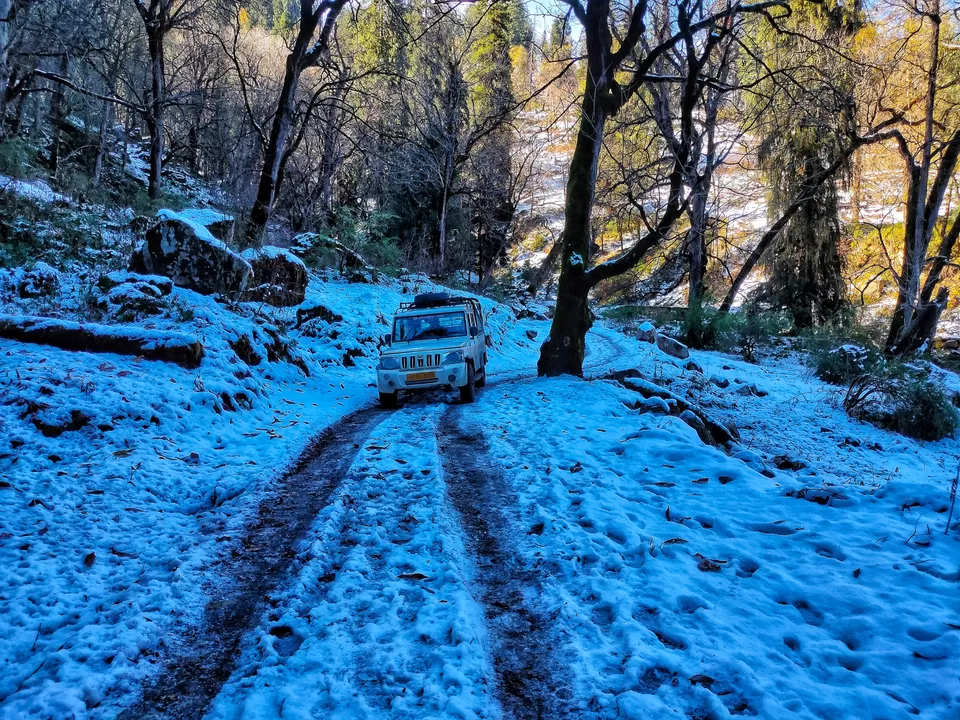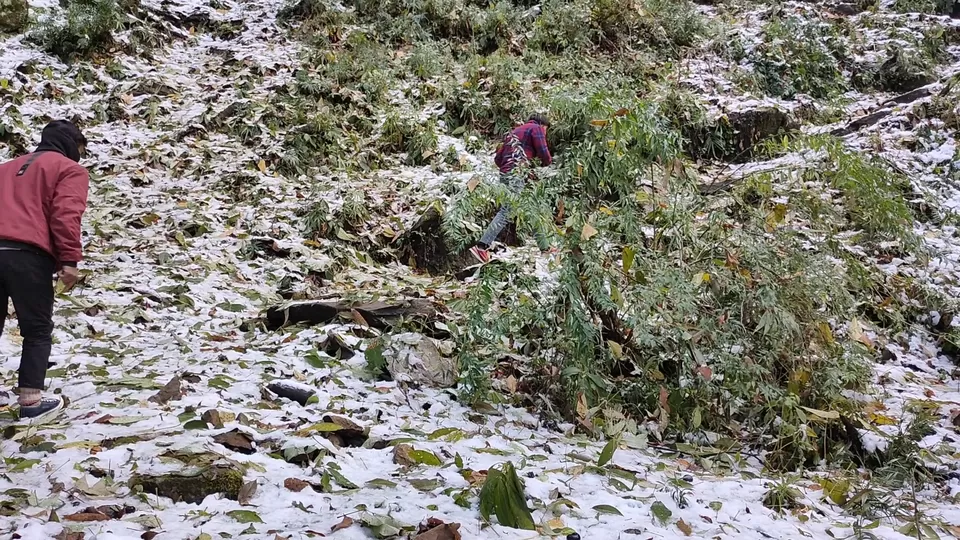 Savouring every bit of it, we finally reached the waterfall. Snowfall happened 3 days before and we could barely see any footprints there.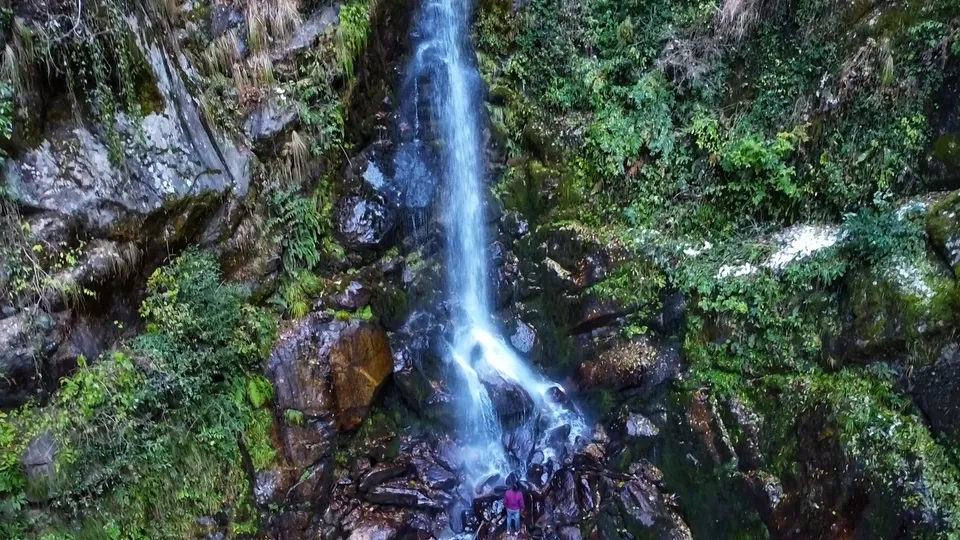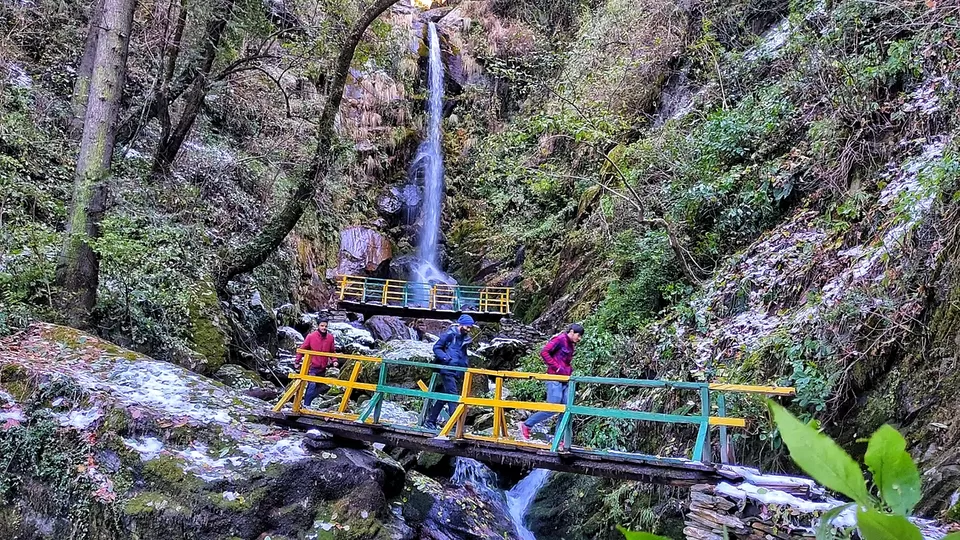 I just love being around the water, the sound, the shower, the wind, love every bit of it. We stayed there for more than an hour and then it was time to further go walk towards Barsangarh, a village that is a part of Shangarh. It's 2 to 3 Kms from the waterfall and does see the visitors often.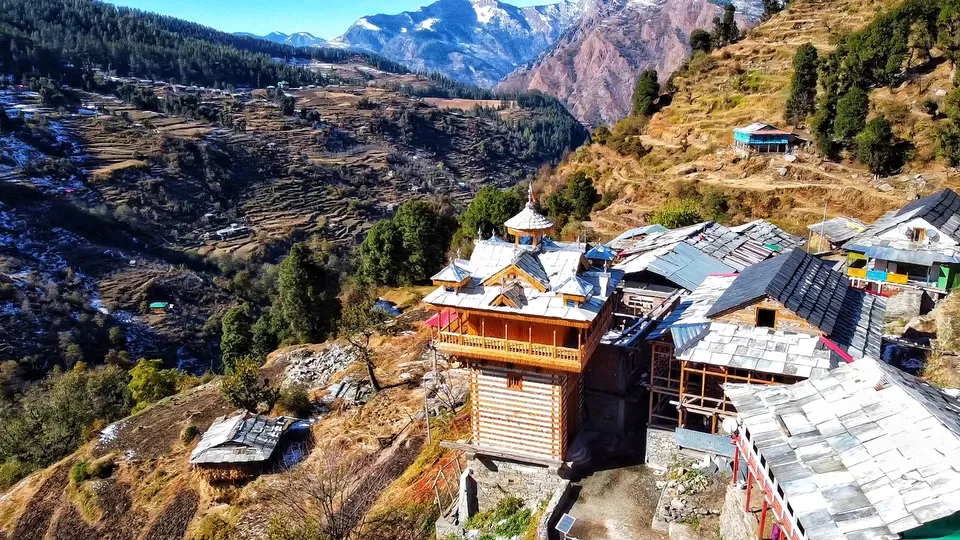 So, that's what I had to write and share with you all as to what I have experienced on this splendid Journey to Sainj.
Do share with your friends if you find value in this blog. Cheers ✌🏼
Pro tips: -
1. Always carry your trekking shoes while going to the mountains. Weather is so uncertain there.
2. Book your stay in advance no matter what. You might end up paying twice the amount.
3. Carry hot water bottle (flax bottle) to never run out of hot water in winters.
4. Keep snacks you prefer in your bag, you never know when you find the urge to eat.
5. Be there, enjoy.