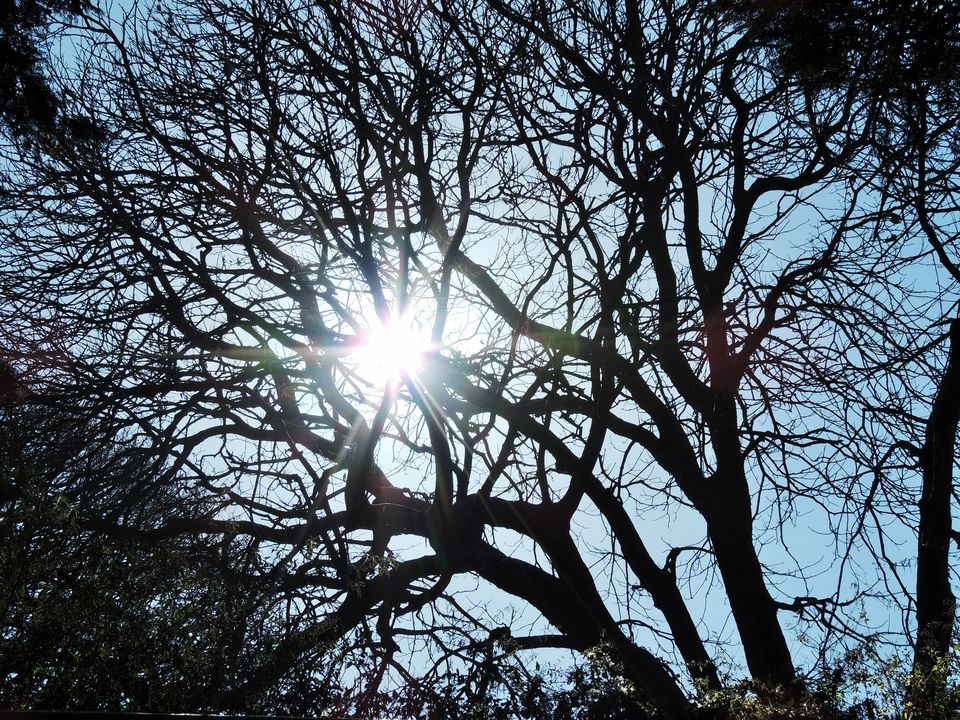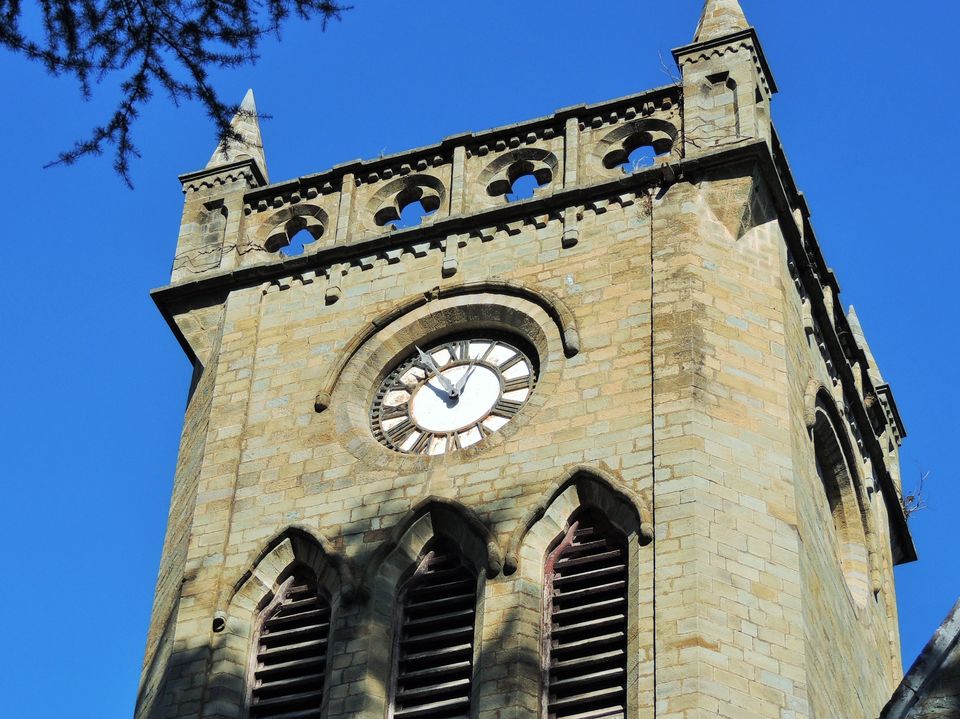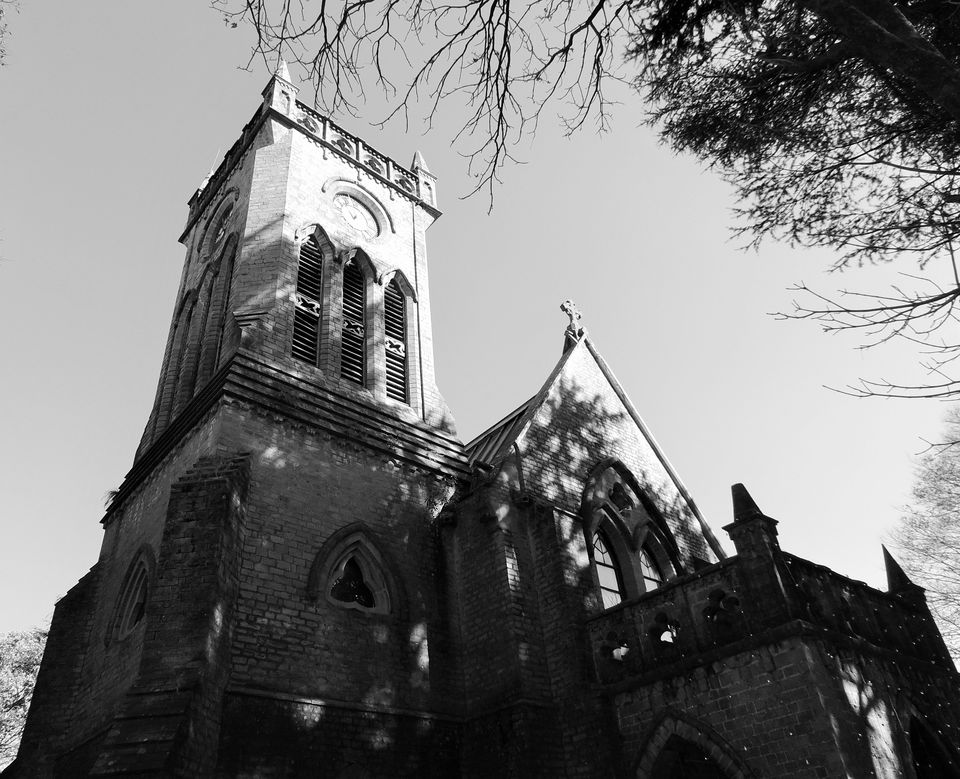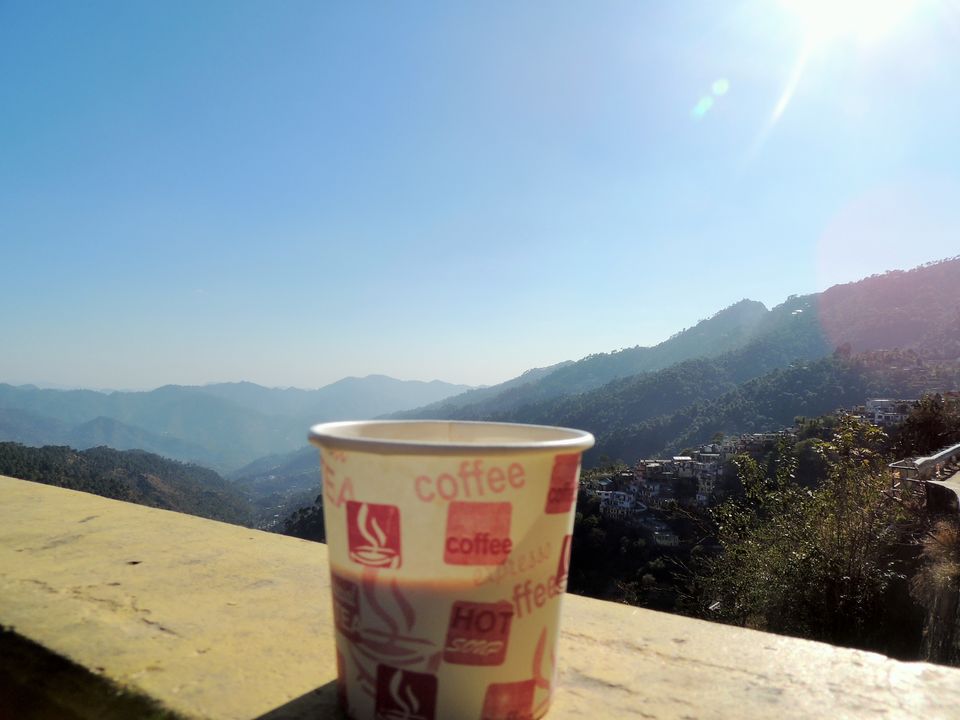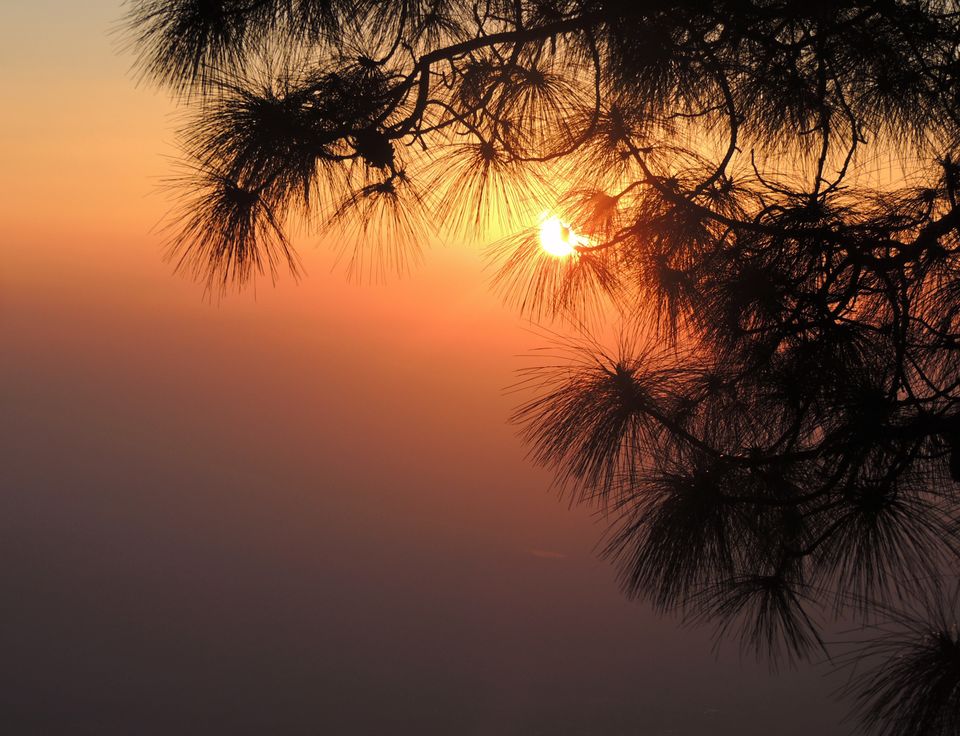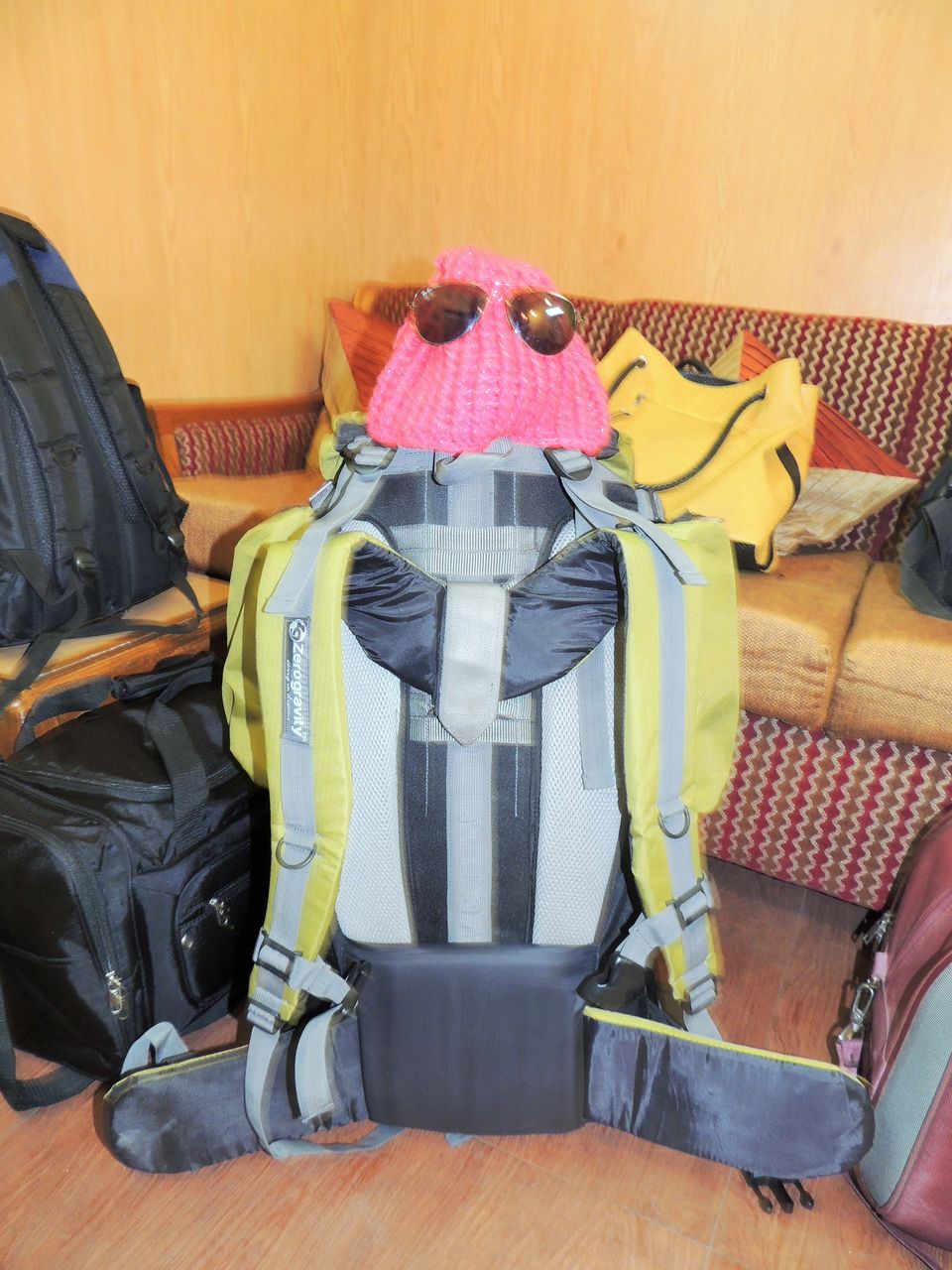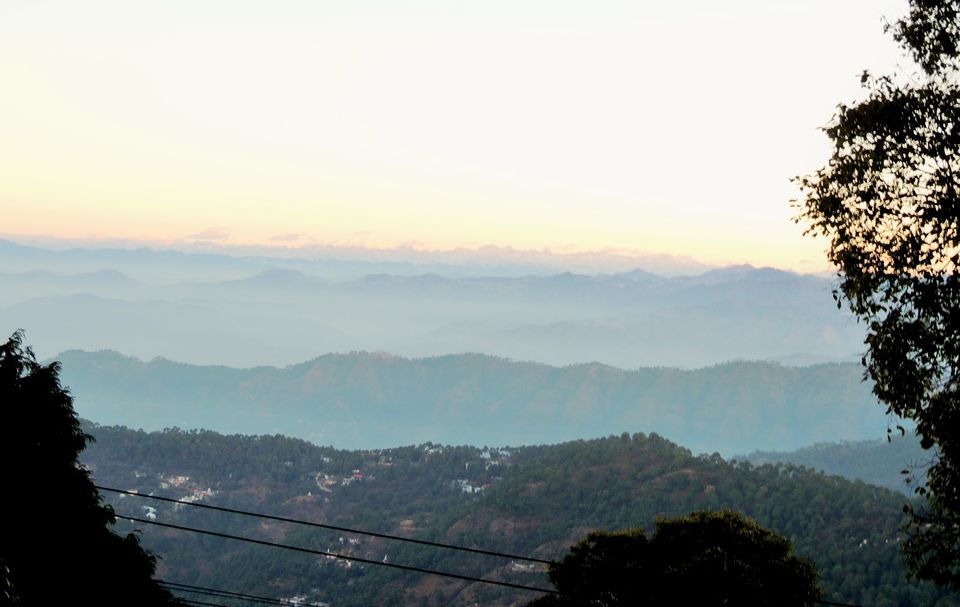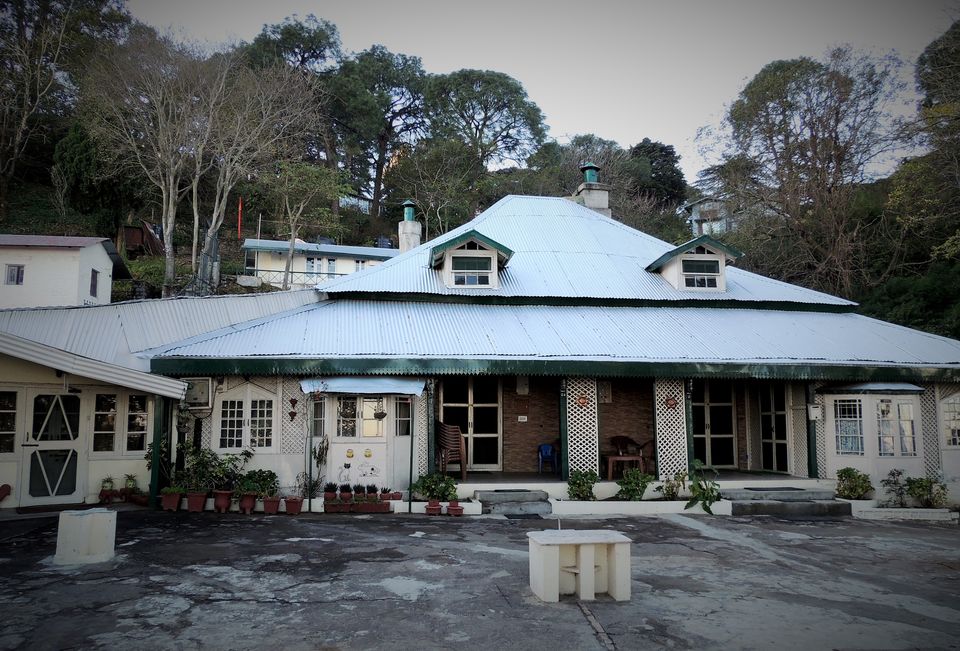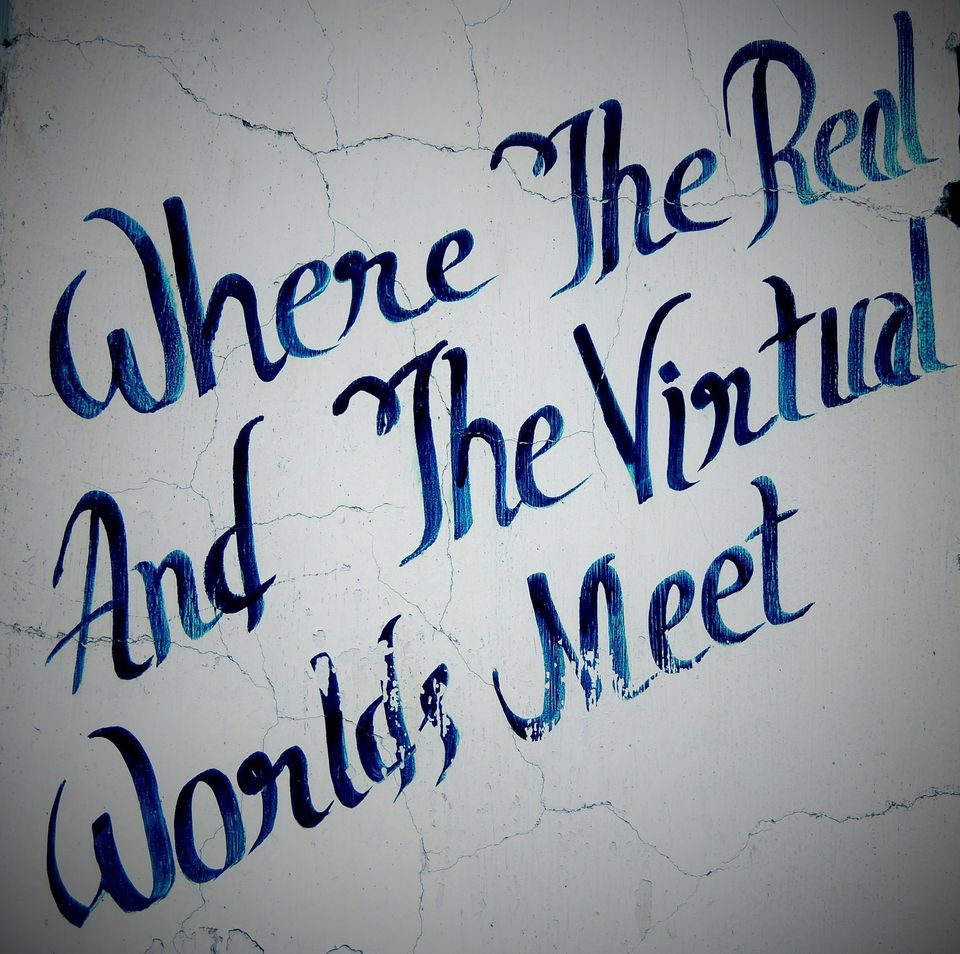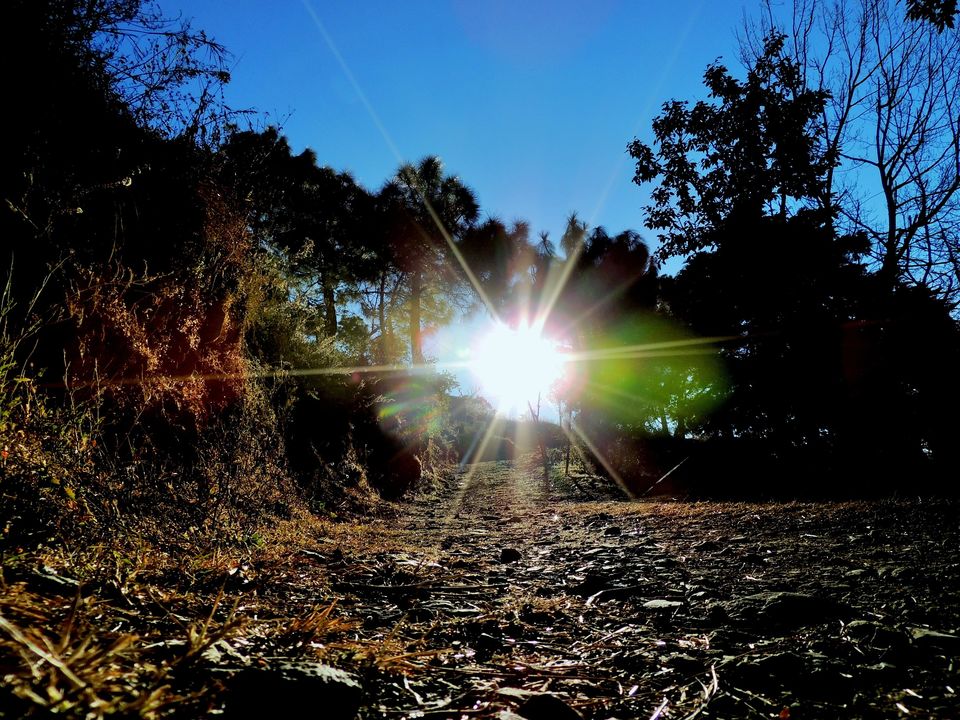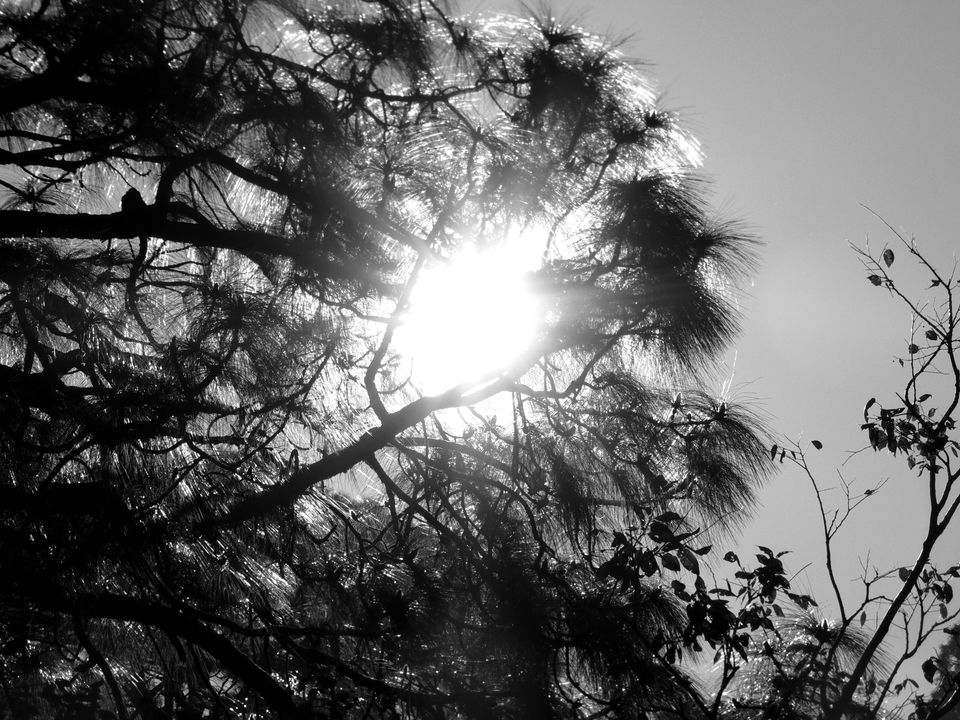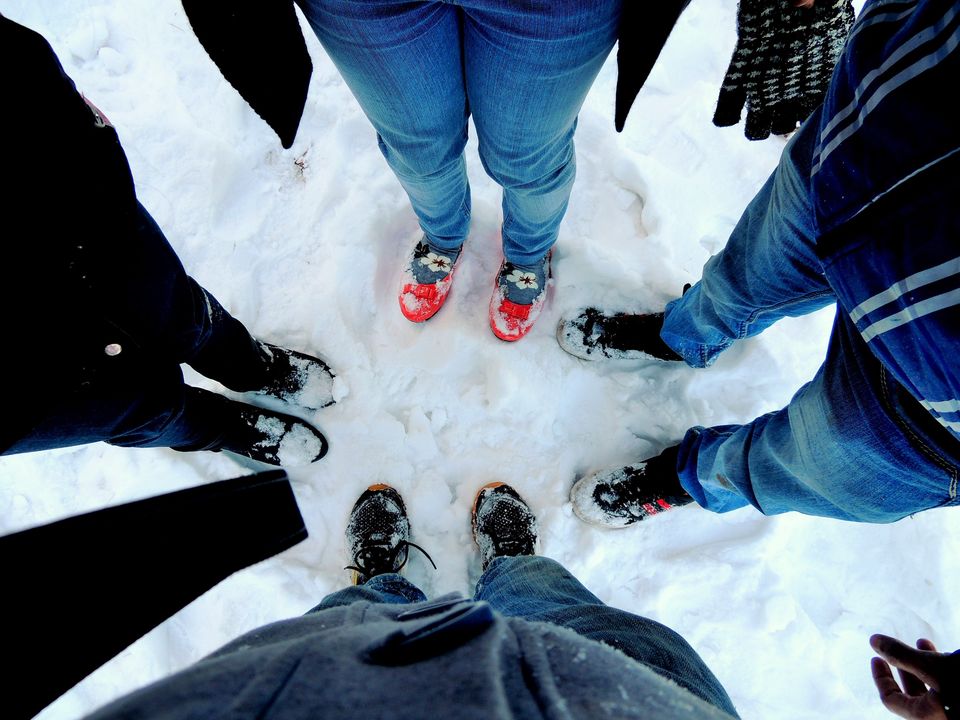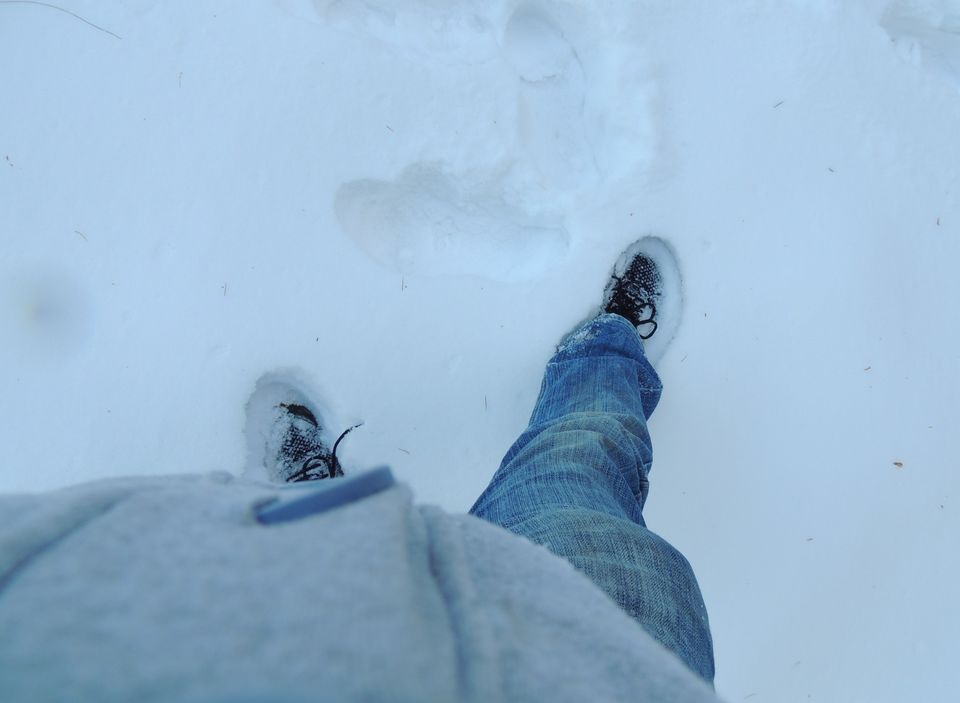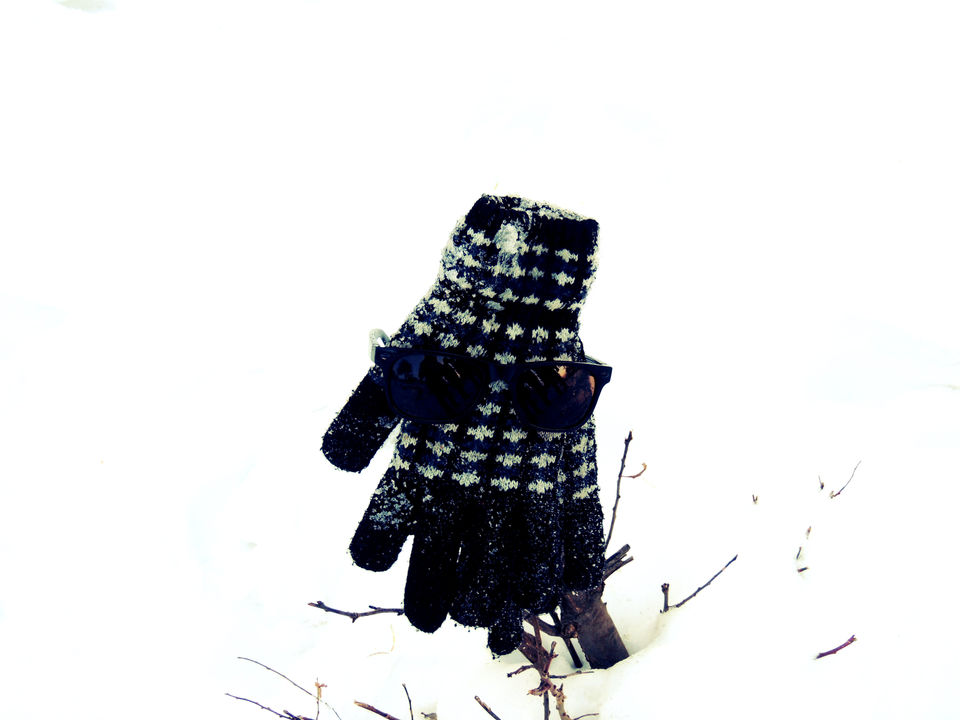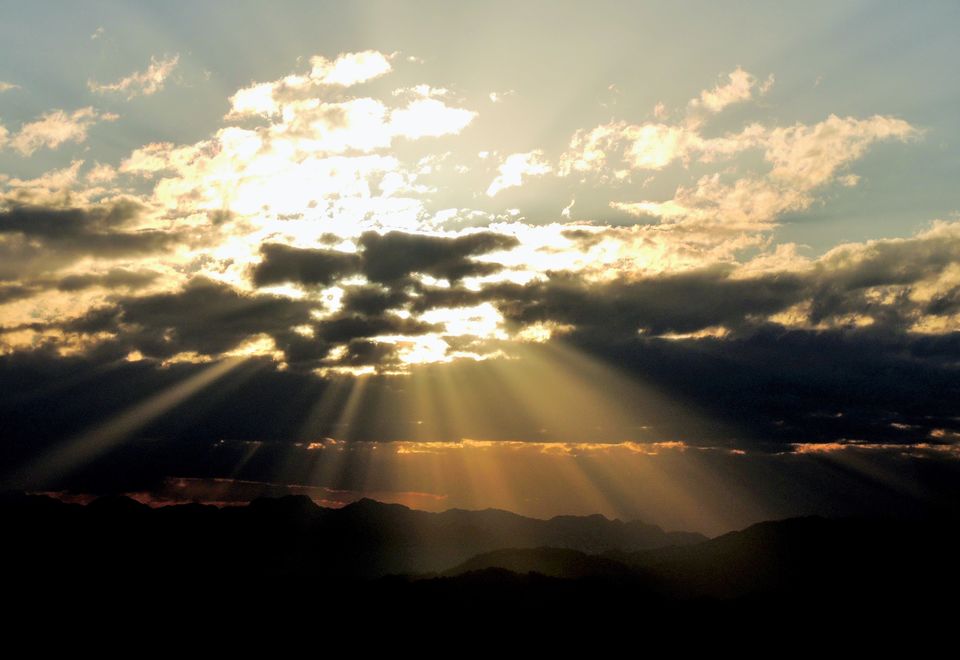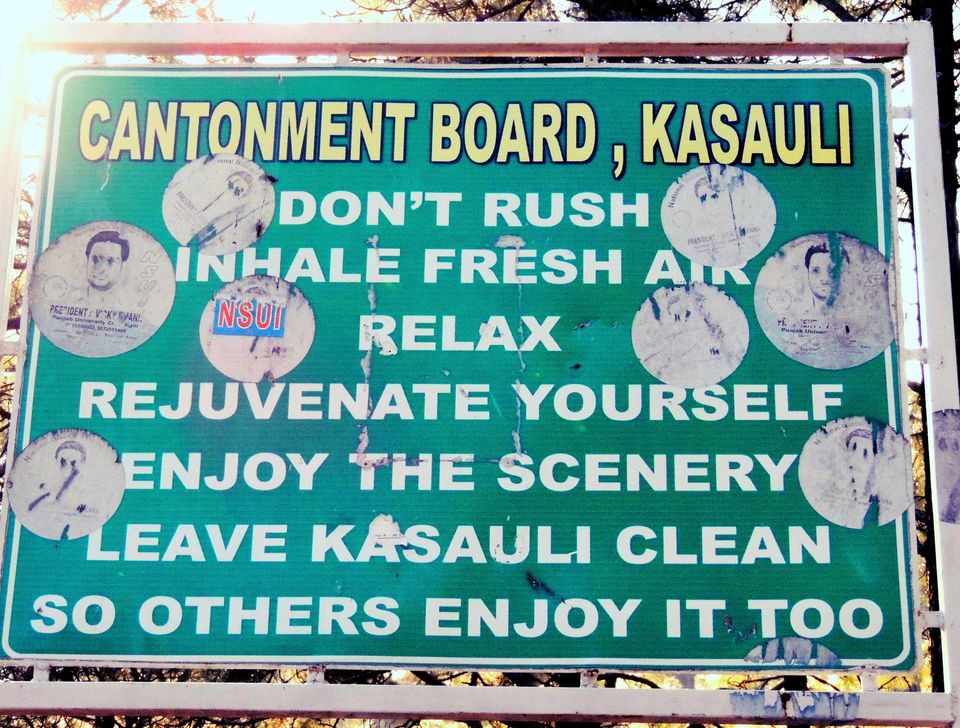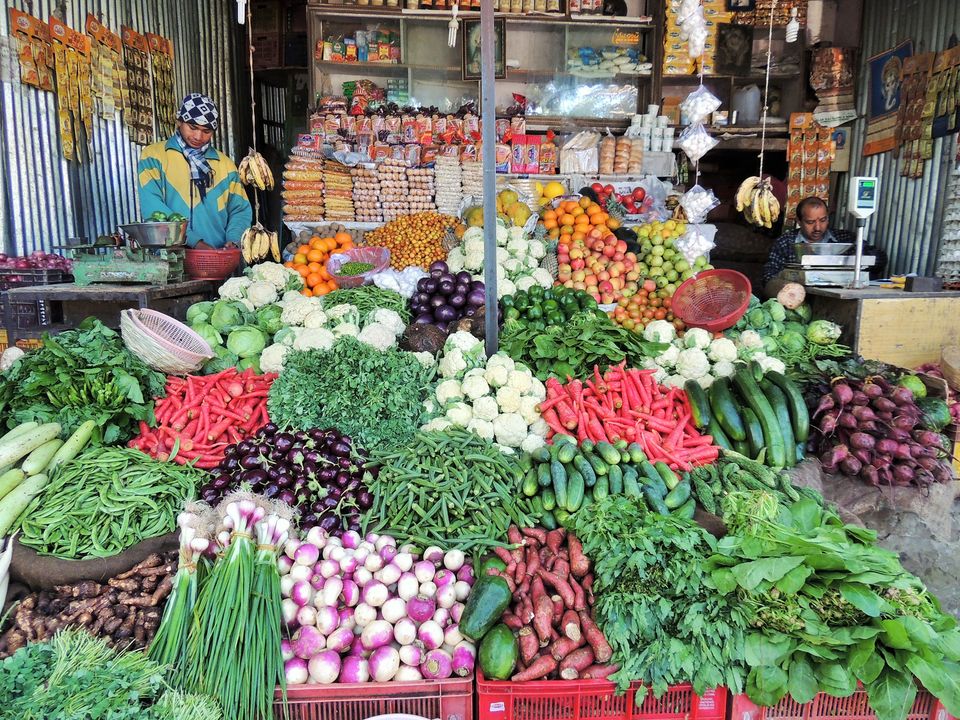 "Travelling is a religion for those who know they are not done. and I look forward to living by this religion."
21st June 2015, its 00:55 by my laptop time and while surfing various travel sites, thought why not write a brief about my most mesmerising trip till date.
The Kasauli trip was planned at least 3 times before we finally managed to skip the city for the mesmerising 5 days. I had heard a lot about this getaway from Delhi NCR many time, mostly from my colleagues. The org I was working with had a guest house called Byrne Villa in that small cantonment town. I thought it must be some small regular house having fancy English name but was something amazing :)
Kasauli is a cantonment untouched town. The cantonment was established by the British Raj in 1842 as a Colonial hill station 77 kilometres from Shimla and lies at a height of 1,800 metres (5,900 ft) above sea level.
Our journey started on 24th of Dec 2013 , 25th onwards was holiday in our company (2 days was work-from-home) which we managed to turned into the holiday as well.
Me and my friend from the same company left Gurgaon at 4 PM, moved Delhi, picked her 3 more friends and our journey started.
So there I was, with 2 girls and 2 boys, out of them I was known to the only girl from my company. Was wondering what a trip will with 3 strangers !!! (Fortunately it took just few minutes to befriend with them as well).We went Connaught Place to pick them, all 3 of them met with great affection and within few minutes the strangers became friends.
I updated my facebook status "Life is a book and those who do not travel read only the cover page", and simultaneously I started looking at each quotes I ever read about travelling with a different perspective.
We took the regular route , Delhi-Murthal-Chandigadh-Kasauli.( Yes I specially mentioned Murthal becouse we had an hour halt there and had some good PARATHAS.)
We were expected at our guest house by 10 PM and we were 1 and half Hr Late. As we crossed Chandigadh the traffic was like lost and the car was moving towards some wonderland..i literally had not seen such deserted road ever(may be it was X'Mas night and it was super chilled)
When we reached Kasauli, It was 11:45 and the temperate was zero deg C.
I was expecting some OK type simple guest house but when we stepped out of our car, took deep chilled breathe and threw a look at the guest house, I fell in love with the heritage house. Byrne Villa was as classic as it sounds.
I was expecting some rude comments from the guest house care taker but the guy was very nice. He welcomed us to the house and straight escorted us to the kitchecn. Indexed toward the tealeaf, milkpowder and suger, gave a shot description about the rooms, kitchecn, hot/cold water in bathrooms and said good night to us.
My friends were super exited to see the house..there we were..in a classic jungle house type place, in middle of some nowhere.
I took hot water shower, myself prepared tea for all 5 and took my mug outside with some cigarettes.
I was wondering in the villa campus walking to and fro parallel to the boundary railing, looking the amazing mountains having sip of tea in that chilled night.Literally i can not express my feelings in words here. The only thing in my mind was why I did not skipped to the hills before!
After approx 20 mins my friends called me inside and warned me not to be super exited as its too cold outside.
At 1:30 AM we called that a day and dozed off in super cozy beds.
Next morning I was the first one to get up, girls prepared the tea and we left the villa to have a look of the surrounding..we were in so hurry we left in pajamas n jackets only:)
Kasauli offers an old worldly charm- inviting those seeking solace and peace. Scores of photographers, poets and writers flock to the city in search of some solitude and to be inspired by the serene views of towering mountains and deep green valleys.Being a cantonment settlement of the Indian army, Kasauli is undoubtedly one of the cleanest hill stations in the country. That was a beautiful morning walk I ever had, roamed around 2 hour in that small army cantonment town.
We were really impressed by the cleanliness of that small town. As the plastic bags are strictly not allowed inside the Kasauli town, one can see the amazing difference how much pollution we can stop by just prohibiting plastic bags.
Another most shocking thing we encounter was mild music playing in the light poles around the entire town. Yes, they play mild music every morning in the entire town. The town is that big one can span the entire town lower mall road in just one hr.
Day 1 we just roamed round the city, been to the places I had itenaried from internet and had a print out of those.Man-Ki Point(some people call it Monkey Point), sunrise point, sunset point, lovers point, the baazar (with merely 15-17 shops).
Being a foodie I had an eye on foods there. We came across a famous Bun Samosa shop. They use to stuff a samosa(which is already stuffed with spicy potato) in a bun. and that was really nice. The small shop had prints from National Geographic traveler, Outlook traveler and few newspaper cuttings flaunting the shop being famous. We had bun samosas and tea there. (I never leave a food place without having tea, how good or bad that looks like)
In the evening we had been to the old church, as it was X'Mas night it was some decorated, the ambiance was nice. There were more tourists than locals inside the church, and there were a total of 15 people as I counted (5 of them were us only ). Yes, Kasauli is that small town that on a X'Mas night there were only 15 people inside the church.The Christ Church built in 1844 is reminiscent of colonial architecture and the highlights are imported stained glass with images of Jesus, Mary and Saints Francis and Barnabas. A charming ancient heating system – now defunct – encased within an ornate iron furnace with a rusted duct for the smoke is overlooked by most visitors to the church
Next Day we had been to Shimla, wondered there about two hours, met an old college friend who was working there only, had lunch at "The Indian Coffee house". The place looked heritage type from outside like they had branches in New Delhi Connaught Place and London , they are the oldest coffee house in Shimla, bla bla but trust me the quality of food was pathetic. Even the coffee was also not good.
I had to sip 1 more coffee of my friend as they refused to take next sip after the first one, and since I had always made excuses to have tea/coffee at all the good/bad places, and I was the one who had convinced them to have lunch there, I was forced to finish the coffee:) Bad punishment.
We roamed in Shimla Mall road about a couple of hour and then decided to move Kufri.
Anyways I personally didn't like the Shimla much, may be the mesmerizing Kasauli had won the heart or the bad food of The Indian Coffee House had spoilt the mood.We moved to Kufri, spend a good 2 Hrs with snow, had tea in a roadside tea stall (far better than the last coffee).Girls started complaing about the cold and headache, we had to move back to the villa. We took the same route to come back, dropped my friend in Shimla and returned back to Kasauli.
Once I reached Kasauli, I was feeling much better. Shimla felt like nothing newer than the Delhi Connaught place, over crowded, highly commercialized. Nothing like I had read in sir Ruskinn Bond books. I am sure he must will be disappointed if he will see the Shimla now!
Next morning, for a change a friend of mine was the one woked up before me , pulled my blankets and asked to accompany to the sunrise point.As he had seen the photography freakiness in me and he was the only one with a good camera, we woke up and left for the sunrise Point.We were on time. as we reach there the sun was about to rise.Thousand thought aroused in my mind like how a simple sunrise can be so beautiful! We spend good an hr there capturing sunrise and surroundigs.
In the day I visited the Baba Balak Nath Mandir, Sai Baba mandir and all(They were from the internet itenary and were not that outstanding other than the surroundings. Or may be I was so in love with just walking in Kasalui roads that these so called must visit places didn't impressed me much.In the evening we visited the Manki Point. Its on a steep hill (The 5 min climb ignites your inside mountaineer).
The place was quite commercialised as expected. there were many samosa, pakoda and Maggie shops, we tried almost all and declared the pakodas as the best available food there, repeated the pakodas plate and had tea.
The only thing which I did not like about that place is , the army does not allow camera, mobile fones etc to this place. The Manki point is very adjacent to the army buildings and for security reasons they don't allow any electronics there.
We came back to the villa, had some gossips, brought food from a nearby hotel called Ross common. And then started a Gyaan session :) Two of our friend were busy in watching a movie 'Kahani' on TV,
Three of us went outside, sat in Berandah with blankets in that chilled night and God knows how we started talking some very serious stuffs- reason of this life, family, bla bla!! I was seeing changes inside myself. Days in Kasauli had change the perspective how I look things.
I was feeling like a brand new man. I made lot of personal commitments and dozed off for the day. (I had prepared tea that time and had lots of cigarettes with that tea.) Called that a day and dozed off in the cozy bed with blanket again.
5th Day we had to return, we had leaves but the Guest house was booked for next guest so we had to leave the place.
When I had booked the place and shared the itenaries with my office friend, she was like what will we do in 4 day there in such a small town. and now was the day when we had to leave the place.
Kasauli is definitely a paradise for nature aficionados.I was better able to see everyone's face that we all wanted to stay there for more time :)
May be some next time.
"Sometimes the wrong flight lands you on the right airstrip".
~Ashar