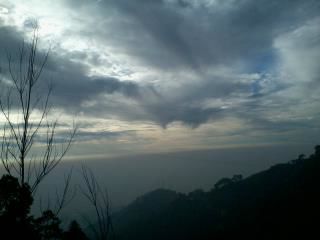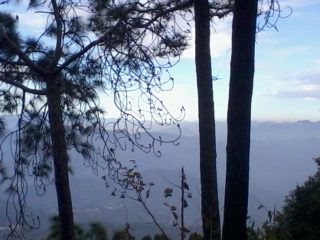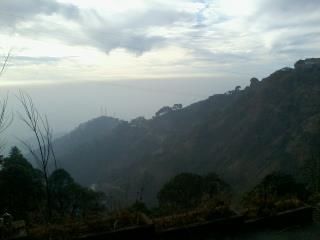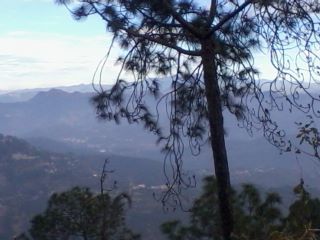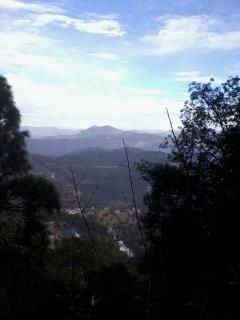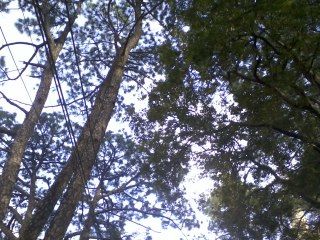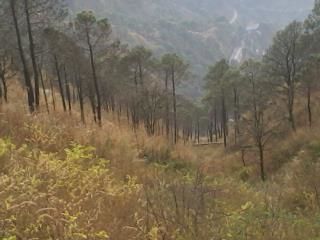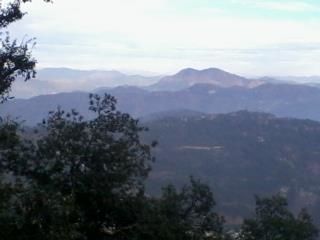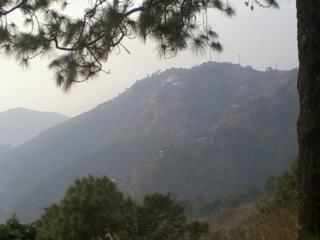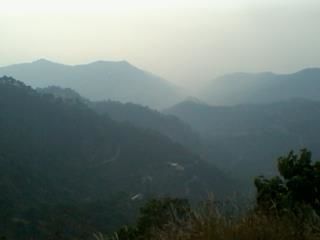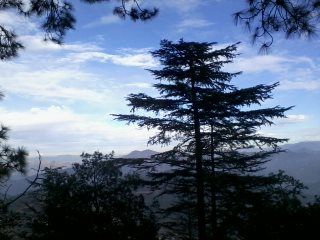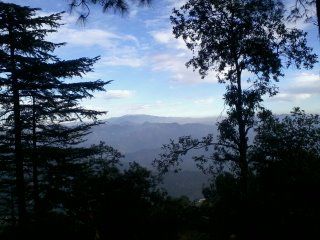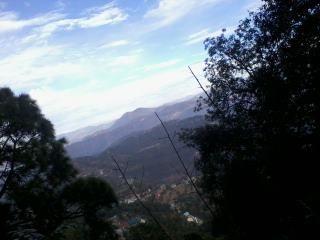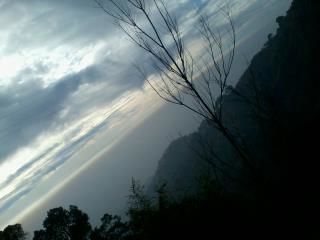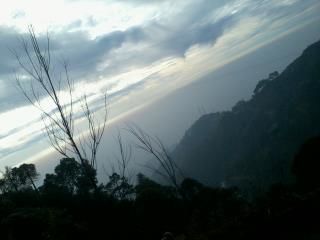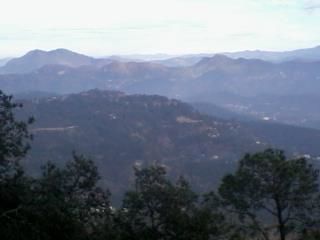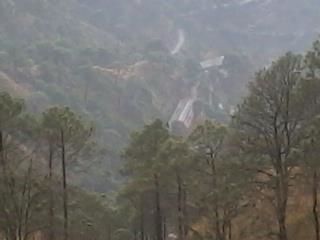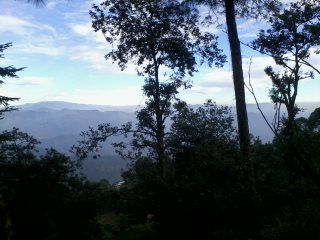 This small hill station located in Solan district of Himachal Pradesh. For nature enthusiasts, artists, photographers & folks in between …it is paradise! If you don't have much time for vacation then this place is for you for short trip.
Kasauli is connected by road. The closest broad gauge railhead is at Kalka, 37 km away. The closest airport are at Chandigarh, (65 km) and Shimla (73km). Taxis and buses for Kasauli are available from Delhi, Chandigarh, Kalka and Shimla.
And as much as I dug up the history of Kasauli seems interesting :) ;)
"It is said that Kasauli is a corruption of the word Kasool. The British, of course, gave it their own spelling - Kusowlie. Kasauli was a village that came under the erstwhile Bejja princely state but when the British fell in love with it, they paid the local Rana Rs 5,000 and took it away. It was first set up as a cantonment to garrison troops for war against the Sikhs (probably for the first Anglo-Sikh war of 1845). After the Sikh kingdom had been annexed, they felt that Kusowlie was too pretty to remain a garrison so they happily developed it as a hill resort.
Although not as big an attraction as Shimla, Kasauli had its population of British visitors in summer. But some kind of an unwritten law kept the Indians at an arm's length from the gora sahibs (white Europeans). The Upper Mall where the best bungalows stood was out of bounds for Indians. The Kasauli Club did not admit Indians either. The only contact with the while rulers took place in the bazaar when memsahibs (term used for the English women) went shopping.
But things began to change during the World War II. The sahibs went off to war leaving their memsahibs, babalog (the children), ayahs (the children's nurses), khansamas (cooks) and bearers behind. With the sahibs gone, the Indians mustered enough courage to take evening walks on the Upper Mall. The pretty memsahibs were by now quite lonely and thus eager to befriend the Indians. Writer journalist Khushwant Singh trails off suggestively, "Greetings were exchanged, followed by invitations to tiffin..."
Although the British departed decades ago, they left some ghosts behind. It is believed that a sergeant who was shot dead for insulting his officer can be seen walking along the Lower Mall in full uniform on moonlight nights!"
Courtesy: http://blessingsonthenet.com/travel-india/destination/article/id/946/tour/id/207/history-of-kasauli
As this place is near to Shimla one can feel the sudden transition in weather. On a clear sunny day  no one can be certain about the weather changes into rainy one and visibility will also can be hamper.
Places to visit :
Man-ki Point (Famous as: Monkey Point):
The highest point in Kasauli called Monkey Point. It's just 4Kms from the Kasauli bus stand. A small temple is also situated on the top of the hill, which is dedicated to Lord Hanuman.

Anglican Church:
Built in the shape of a cross. A grove of chestnut and fir trees surround this 159-year-old structure. The church was built by the British families who also laid the foundation of Kasauli town in 1842.
Sunset point:
Situated on upper mall, Kasauli 100 mts ahead of Kasauli Club. Sunset view from this place is a moment to treasure. After the Sun-sets one can see an eagle eye view of the far but clear bright lights of Chandigarh, Panchkula, Baddi, Nalagarh, Kalka and Pinjore. Infact once can clearly see sukhna lake as well.
Lower Mall:
A beautiful 3 Km walk with different scenic views and old heritage building views, goes up-to Monkey Point, Kasauli. It's mostly on a descending gradient.

Upper Mall:
A beautiful 3.5 Km walk with different scenic views and old heritage buildings, goes up-to The Flag Staff House (HQ 95 Infantry Brigade's Brigadier Residence). It's mostly on a ascending gradient.

Kasauli Club:
Established in 1880, this is one famous club in Himachal Pradesh. Only members and the military officers serving in Kasauli are entertained in the same.
This place doesn't have so many hotels to accommodate, neither it requires to say because one can easily cover all the points and come back to chandigarh to stay, else there is many delicious dishes nobody wants to miss....
BBQ Chicken 
Band Samosa 
And being a Delhi girl, my favourite is momos also called as dumpling...:)
So visit once and enjoy your time there.