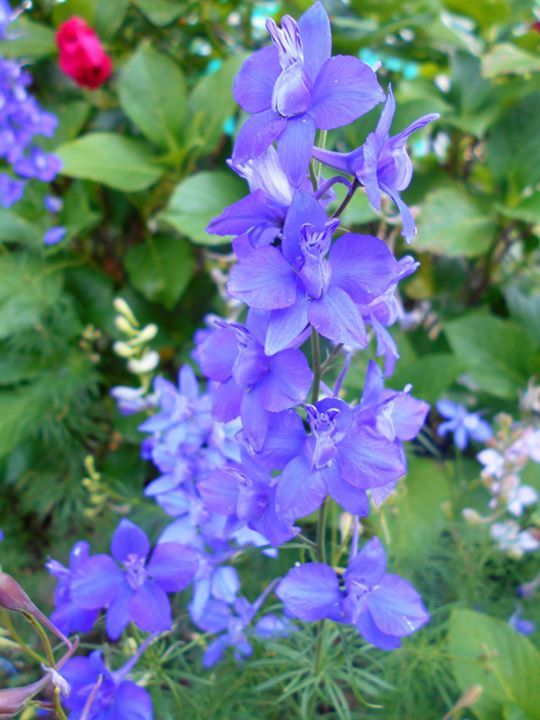 Our last semester had just ended, and Delhi's temperature was at an all time high. We were dying to escape the heat and also enjoy our last days with friends together. So while out for an evening snack near our college in Delhi, we suddenly decided to go to Himachal for the weekend. I had read about Kasauli before and suggested that we go there. We went to the Himachal Pradesh tourism office and booked 5 seats for the 10.30pm bus.
The journey through Delhi, Haryana and Punjab was equally charming, with the bus stopping in between at dhabas. At 5.30 in the morning, we reached Dharampur, because not all buses go till Kasauli. At Dharampur, we got a friendly driver who agreed to take us to our destination.
Being a local, he asked us to stay in Garkhal, which is few kilometres below Kasauli. We found a really cosy home with two bedrooms to us, at a reasonable price. The house had a huge rear balcony overlooking the hills.
Kasauli is a quaint little cantonment town in the Himalayas, in Solan district of Himachal Pradesh.
After we reached Kasauli and took some rest, we set out for breakfast there, and in the local market, found a great place for aloo paranthas and omlette. A good idea is to walk around the place, rather than taking a vehicle.
With the help of the locals, we trekked our way to Kasauli, through the woods.
Things to see in Kasauli:
Heritage market - a small market with various antique objects and local beverages from Himachal. We loved the wind chimes, smokepipes and the colourful umbrellas. There's a small garden with a variety of flowers behind the heritage market, you would love it there!
Tibetan market- it's near the heritage market where you find good momos and thukpa. You can do a bit of shopping too!
Sunset point- you have to walk a lot here, and it's best to watch the sunset on the way rather than at the point itself, which is crowded and infact guarded by trees, thus blocking the views. From the check point, there are two paths leading to the sunset point. Go through one path, and return through the other.
Church- There's a small church near Garkhal, so if you stay anywhere in Garkhal you can walk till there.
Kasauli Brewery- The only brewery producing malt whiskey in Himachal is actually located in Garkhal, where we stayed, but make sure you visit it early as it closes by 4 pm.
And this was all covered in one day, as it's a small place. You can fit in the church visit the next morning though. We got nice dinner at the homestay. Next morning, we bade goodbye to Kasauli and set out for Solan. On reaching Solan, we found we had the whole day left to us, and since there was a bus calling out for people going to Shimla, we ran and hurriedly got into it. It took us hardly an hour or so to reach the famous hill station.
In Shimla, if you have a day, you visit the mall road and the ridge above. We did the same too. There are a lot of places to eat and a variety of cuisines are offered catering to the huge no. of tourists.
At the ridge, we just had ice cream, took a stroll, and dressed up in Himachali costumes just for fun! Then we spent a laid back evening at the ridge, and after packing our dinner, we set out for the bus terminus, where we got the 10pm bus. Next morning, we reached Delhi and back into cottons from the woollen.