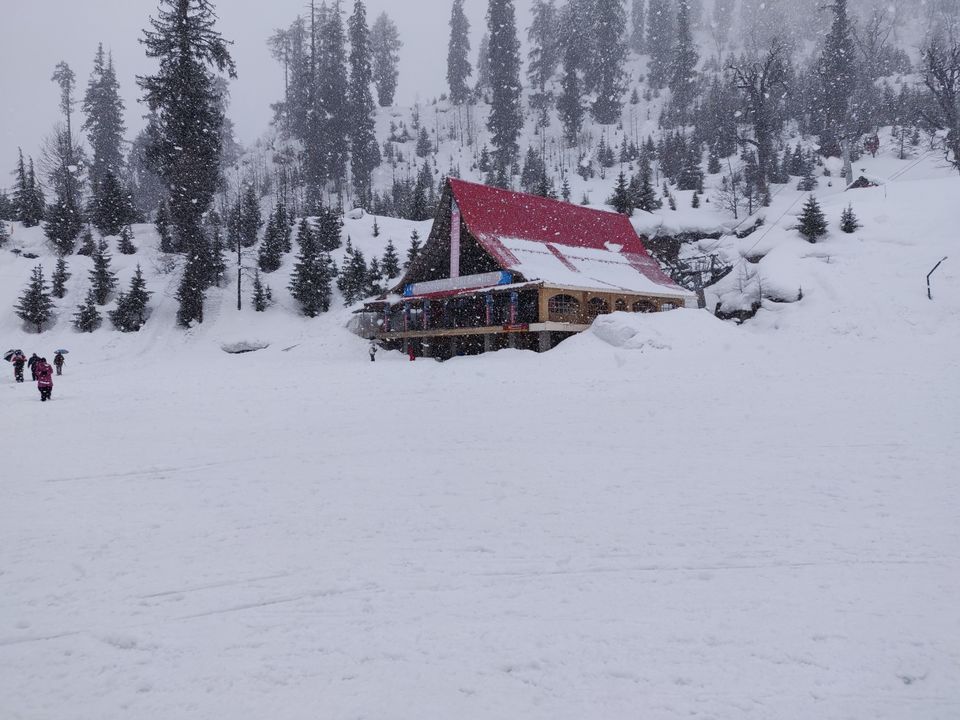 We Boarded flight from Pune to New Delhi. Balakot strikes was ongoing. Everyone was suggesting not to go because of India Pakistan tension. Airports and Flight was also shutdown in Northern part of India. Anyway we decided to take risk and go as per the plan. We had 3-4 hours between arrival and bus to Manali. So we decided to explore recently inaugurated National War Memorial. But because of our bag-packs we were not allowed inside the memorial so we have to come back from India Gate.
In evening at 5 PM we boarded Bus to Manali.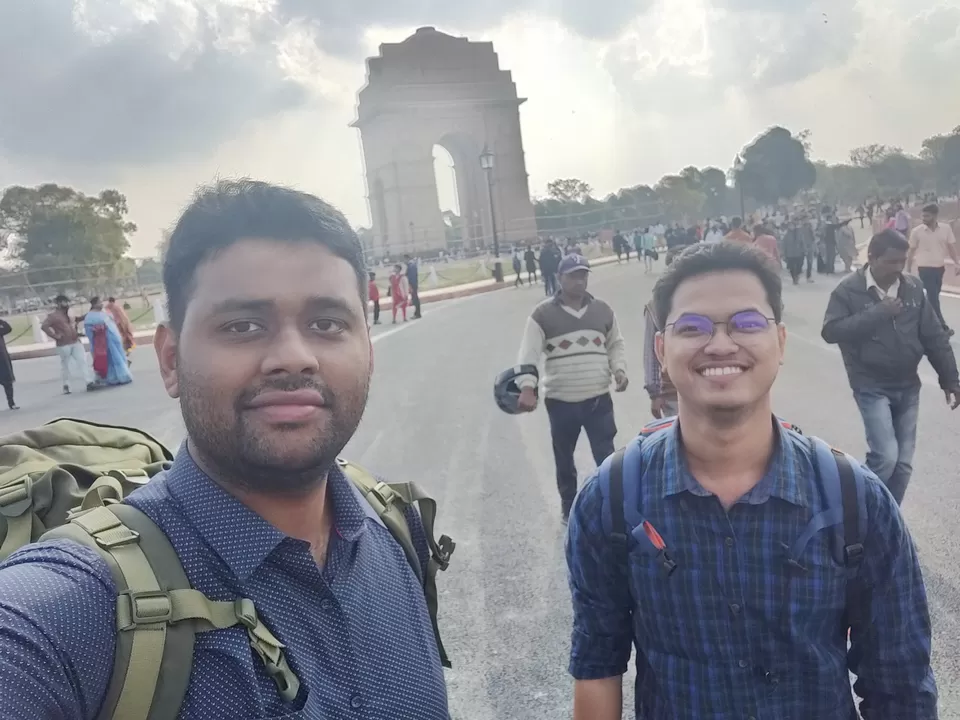 We reached Manali around 7 AM. But because of excessive snowfall bus left us 30 KM behind Manali.
#FreezingWeather
We had Maggi and Tea there. Then we started looking for transportation from there to Manali town. Everyone was asking us to hire an taxi @ INR 1200. We waited for sometime and luckily we got share taxi @ INR 200/person.
It took 1.5 hours to reach Manali Town. Frankly speaking I was not prepared for this much cold. My hand almost stopped working. We have decided that we will hire a Royal Enfield to explore the beauty of Himachal but everyone was telling that bike is not safe and actually we have not seen anyone using bike. We decided that at-least to explore nearby places we can hire bike. I started looking for bike rental shop. I got one near the bus stand. They guy was good. He said you can ride if you are confident. I have rented Royal Enfield Classic 500. We went to my Hotel. Took some rest.
In after noon I visited couple of local places near Manali Town.
Road were not good to drive.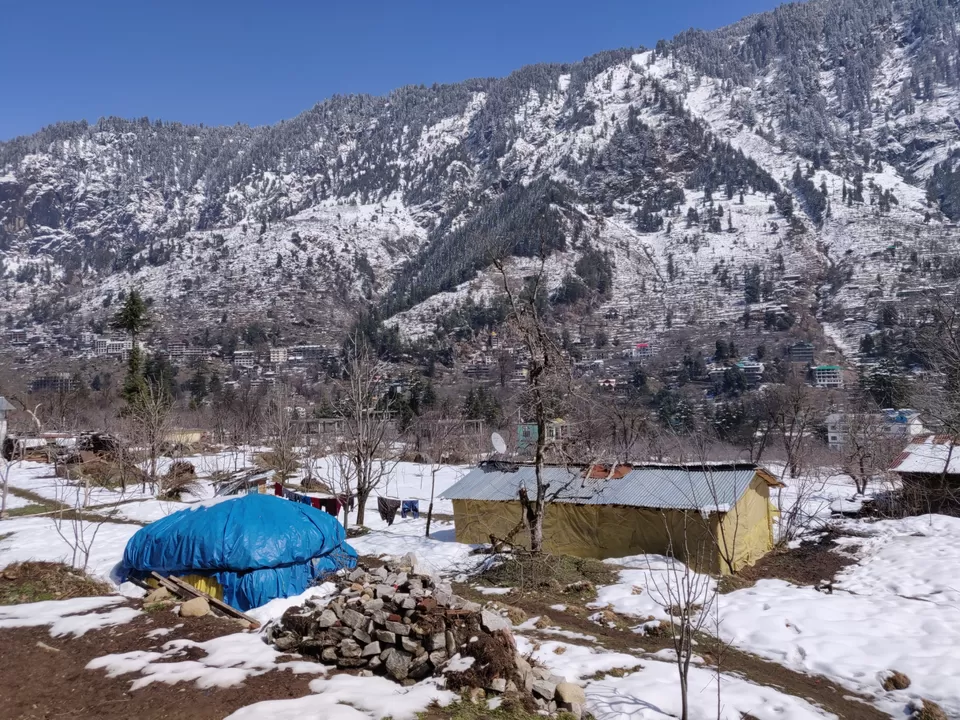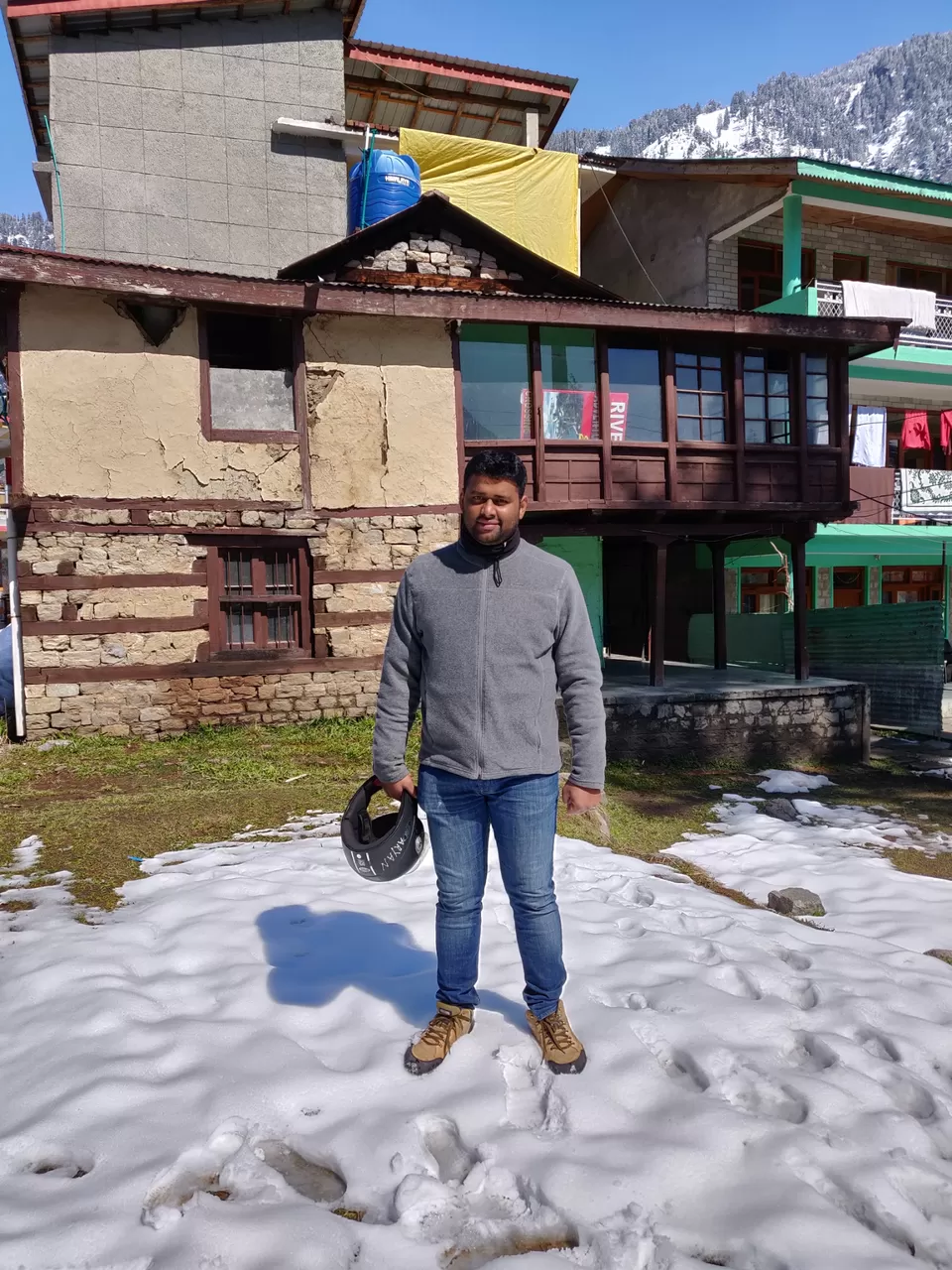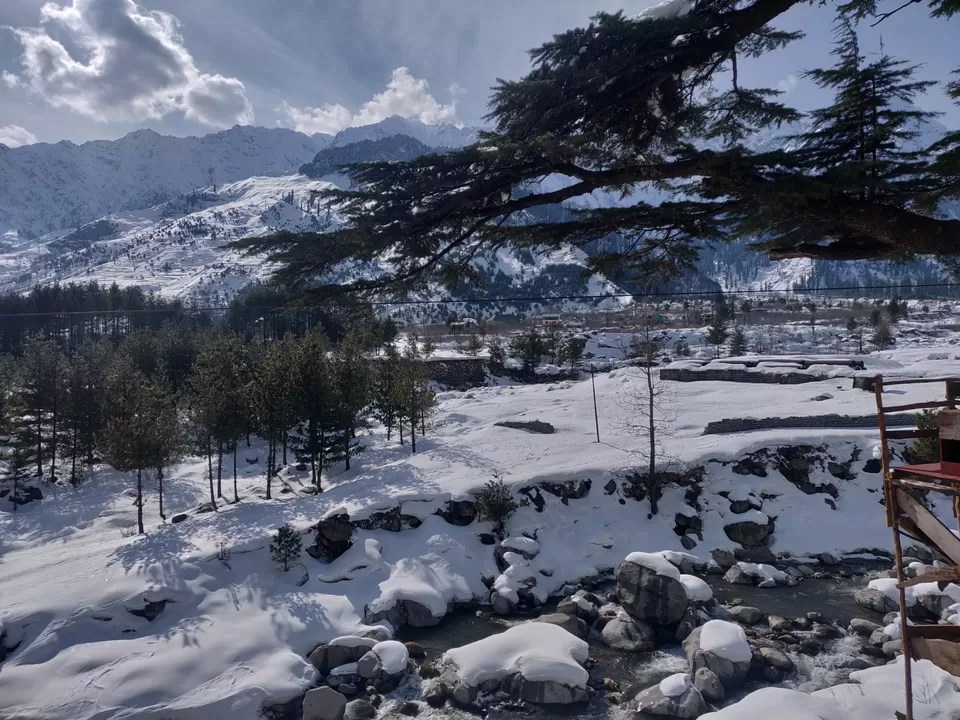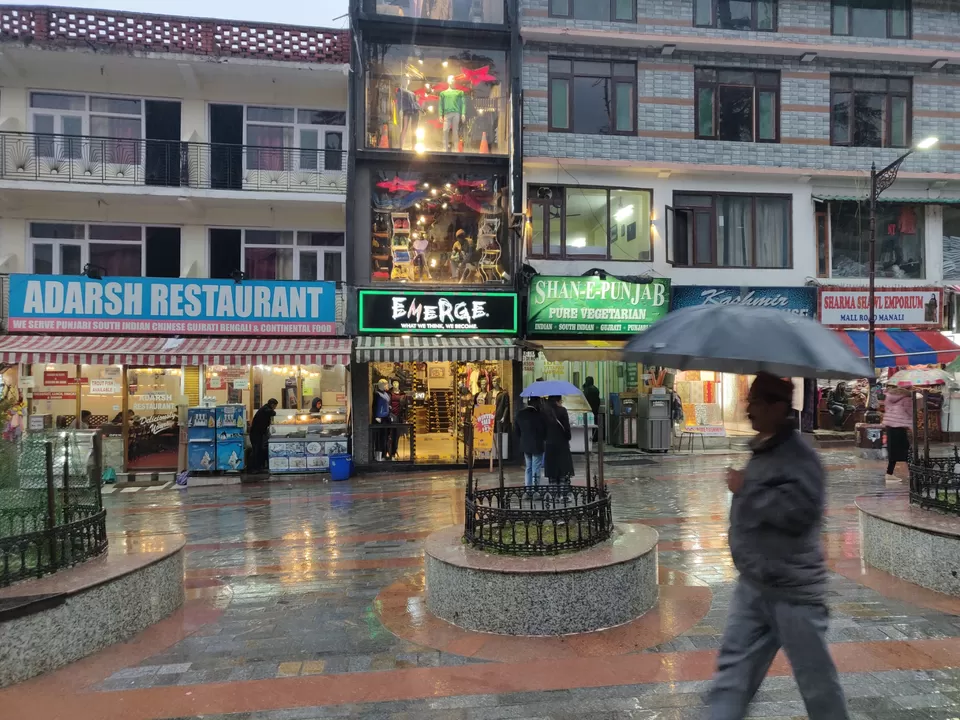 We decided to go to Kullu and Dhakpo Shedrupling Monastery. This day I hired Royal Enfield Himalayan from another vendor near to my hotel. Worst Decision.
Bike was not in good condition. I faced a break down during journey.
Don't take bike from this shop. All bikes are faulty.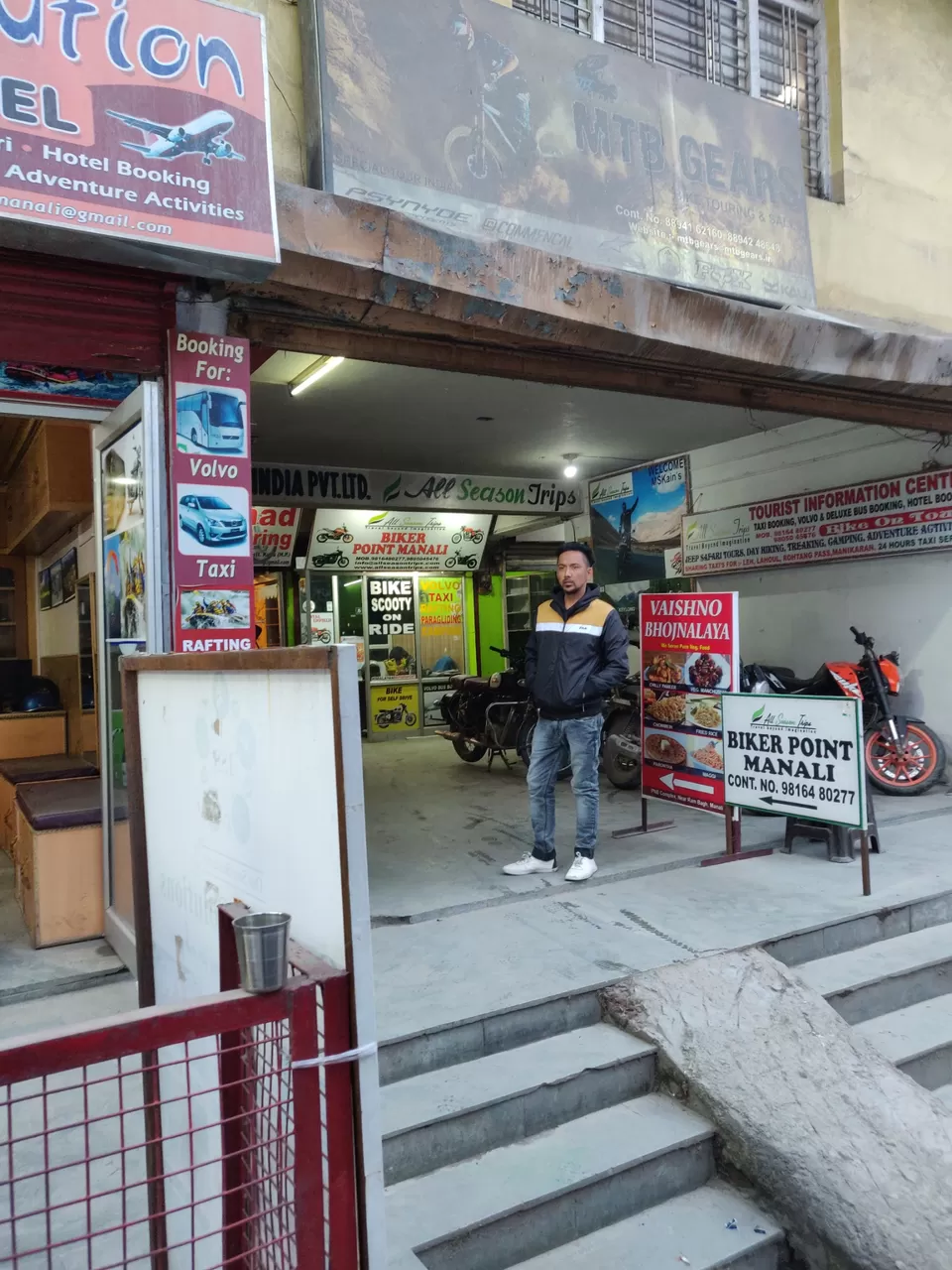 We decided to visit Solang Valley today. It's around 15 KM but will take 2 hours.
On the way when mountain starts a lot of Gypsy owners were there. They were saying that bike is not allowed above this point. We said okay we will go just 1 KM and then come back. They tried their best to convince us to leave bike and take Gypsy. We have not seen any single bikers on that route. We go up and then we some cops. We asked them that we are allowed or not?
He replied you can go on your risk "Haath pair tut jaaye to mujhe mat bolna".
Anyway we have decided to go ahead AND IT WAS ONE OF THE BEST TRIP I EVER HAD.
5 feet snow fall was there on road. But because of Gypsy there was narrow passage to drive bike. Many time we decided to gave up BUT we haven't.
We reached on the top around 3 PM. We had Maggi and Tea and then we came back.
Maggi 120/plate
Tea 40/cup
Came back to Manali town.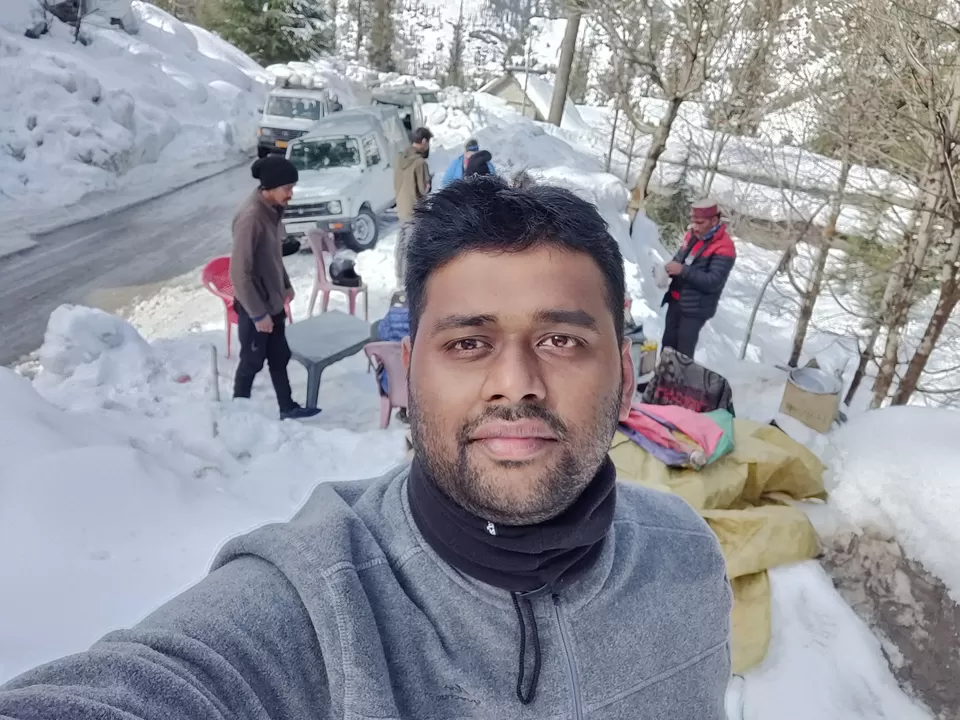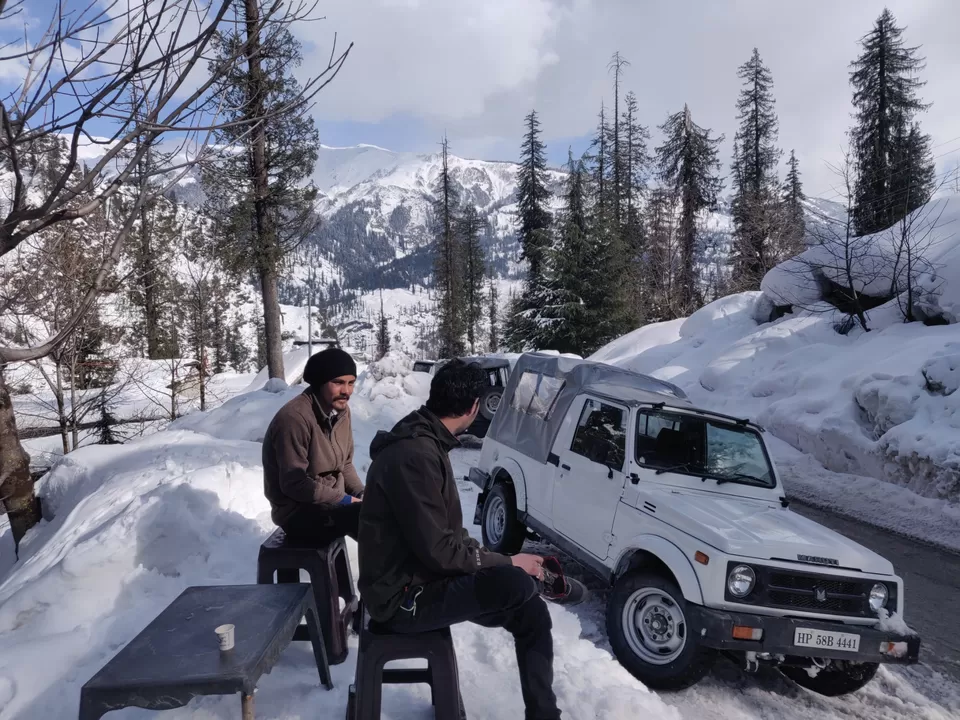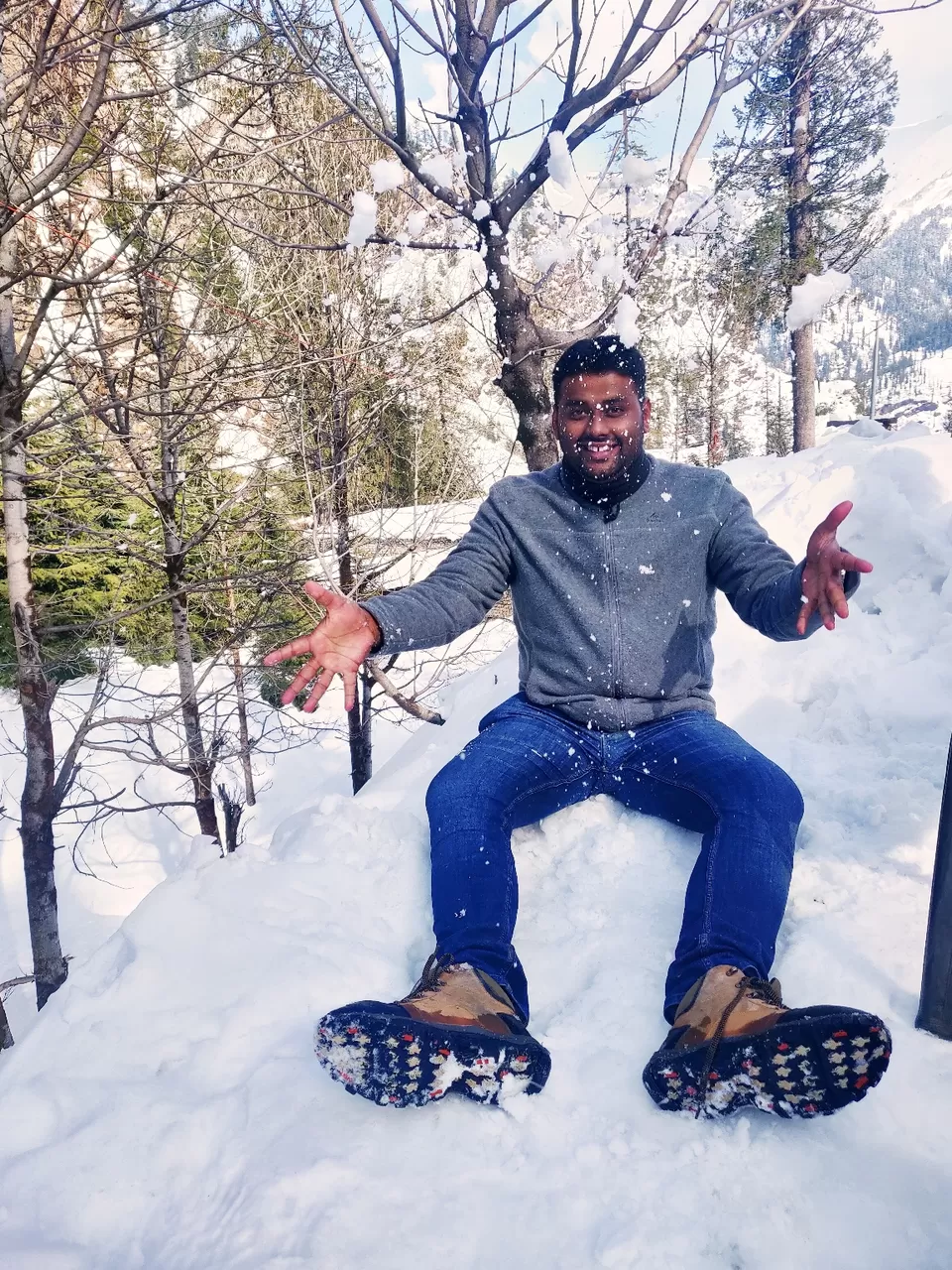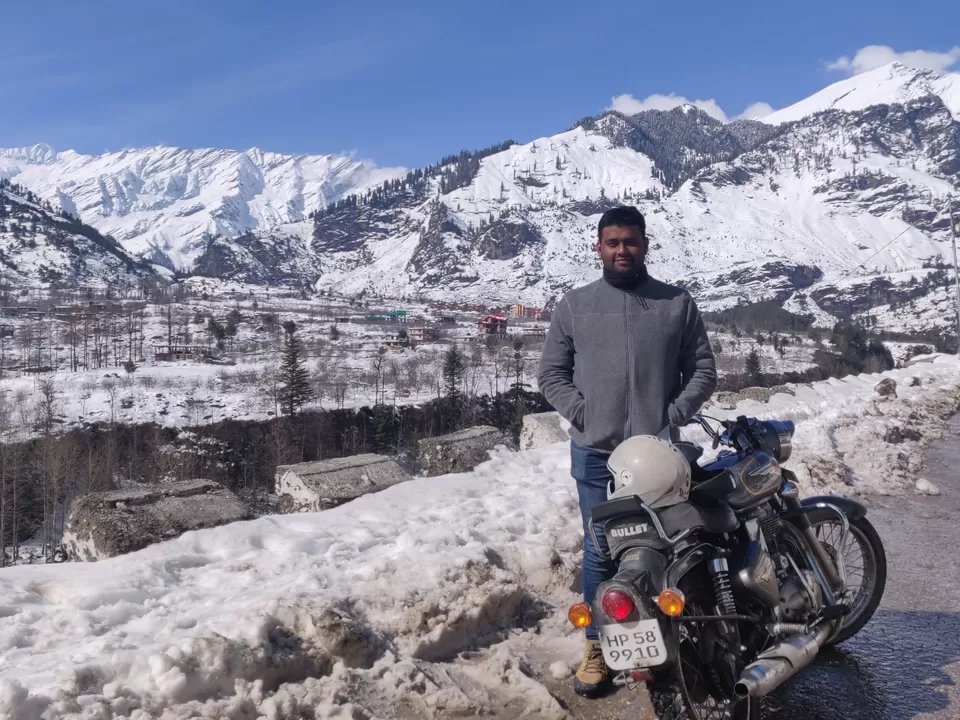 First we went Dhakpo Shedrupling Monastery in Kais (70 KM from Manali)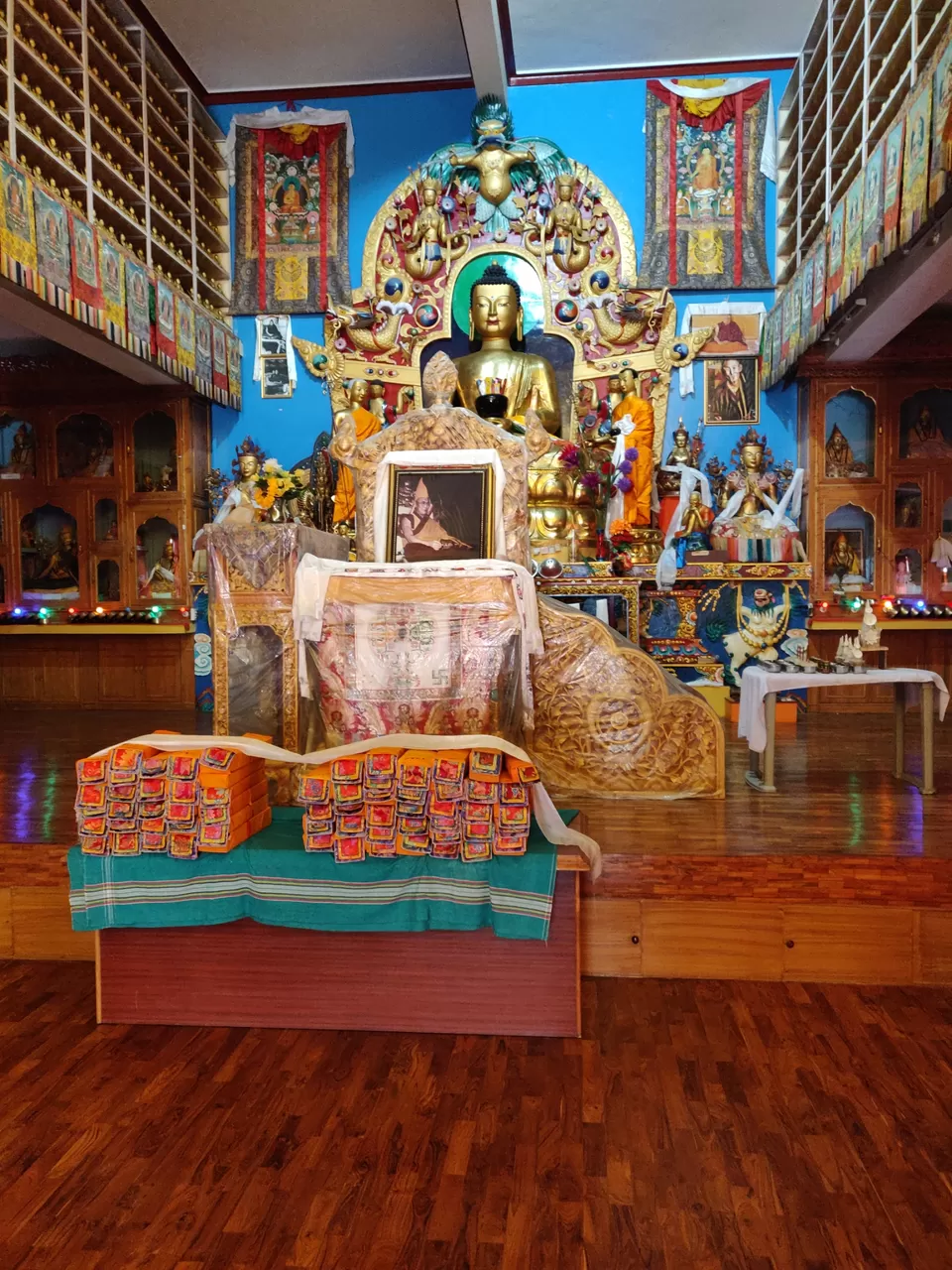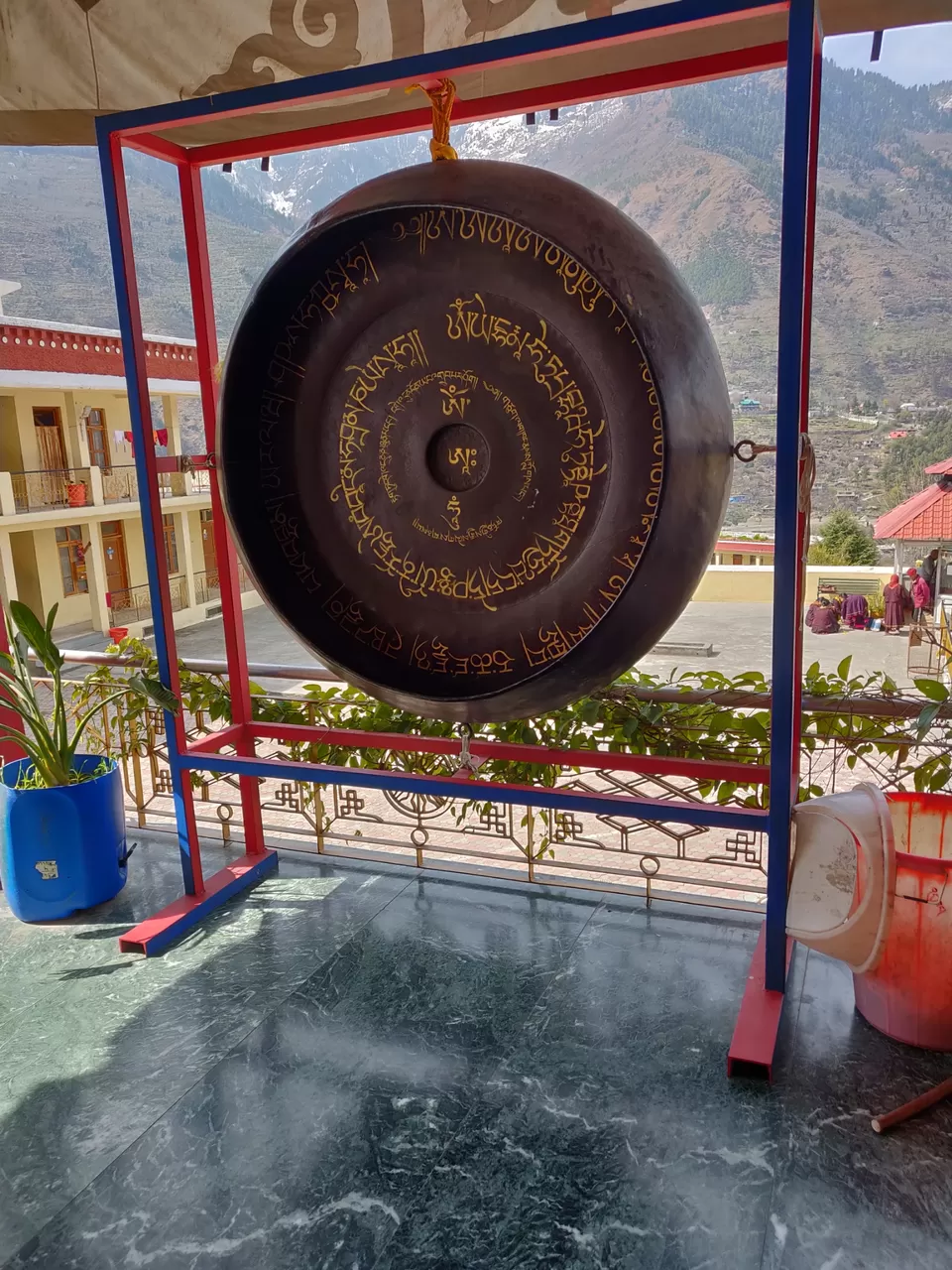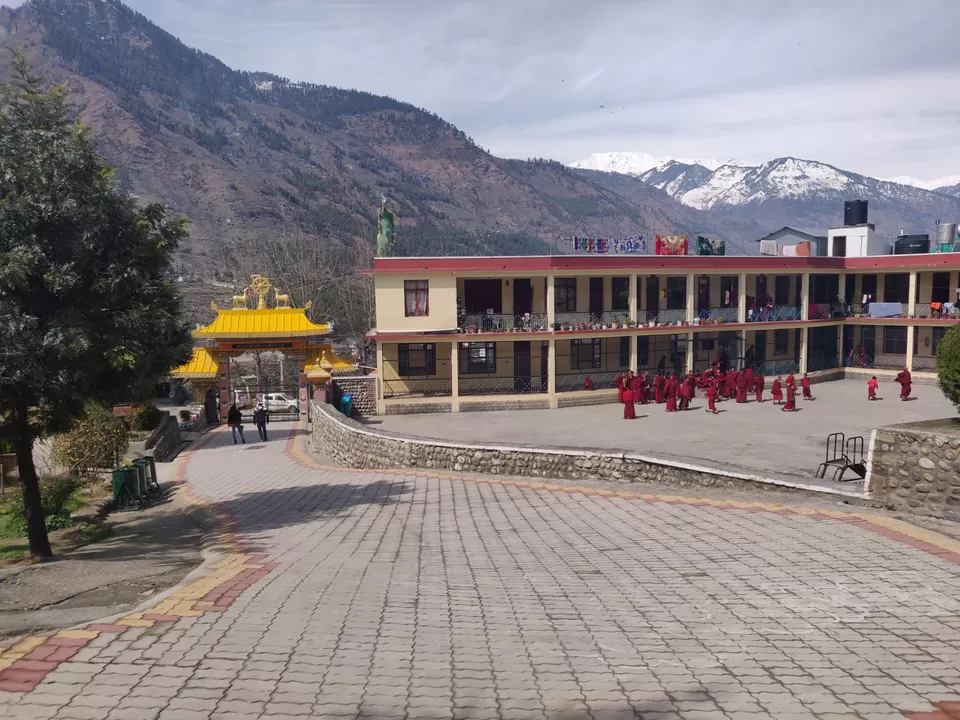 We went to famous places in Kullu. We were tired so skipped Manikarna. We had our lunch at Kullu and then left for Manali.
You can do river rafting and paragliding in Kullu. We skipped because we were really tired.
Total journey was 160 KMs that day.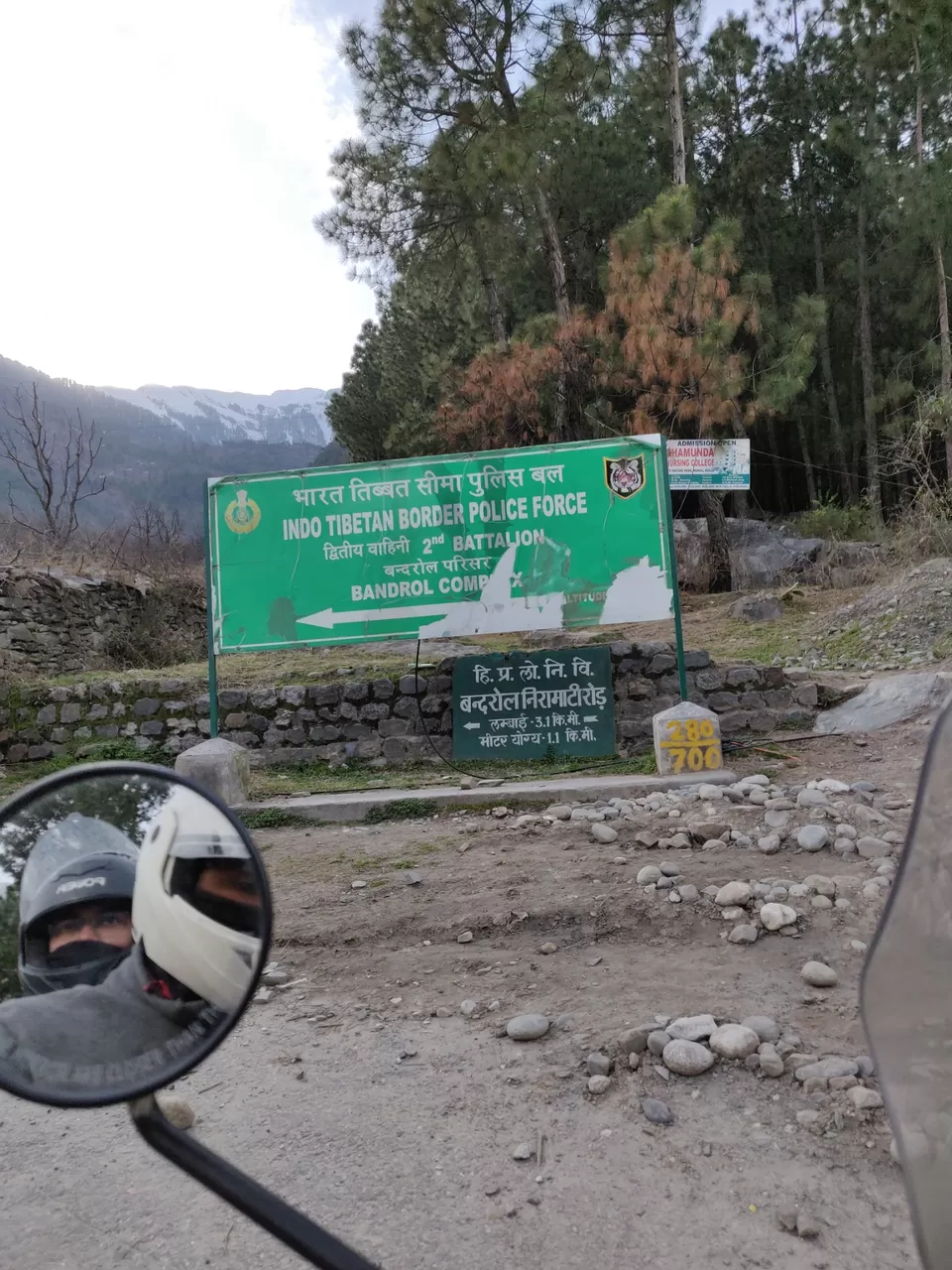 We heard from someone that there will be Snow Fall in Solang Valley and also we can do a lot of activities there.
We decided to go Solang Valley again.
Not on bike this time. We hired a four wheeler this time at INR 1200.
There was snow fall and we did a lot of activities there.
Info:
1. We rented warm clothes and boots in Solang Valley at INR 250.
2. We did all the activities like Zip-line, Snow Scooter, Snow Tube etc. in INR 1500 per person except paragliding.
3. We did paragliding at INR 1500. For paragliding you have to climb 2 KM on ice.
4. Photographers will be there. They will shoot your video and pics from bottom and will charge INR 500 to give soft-copy.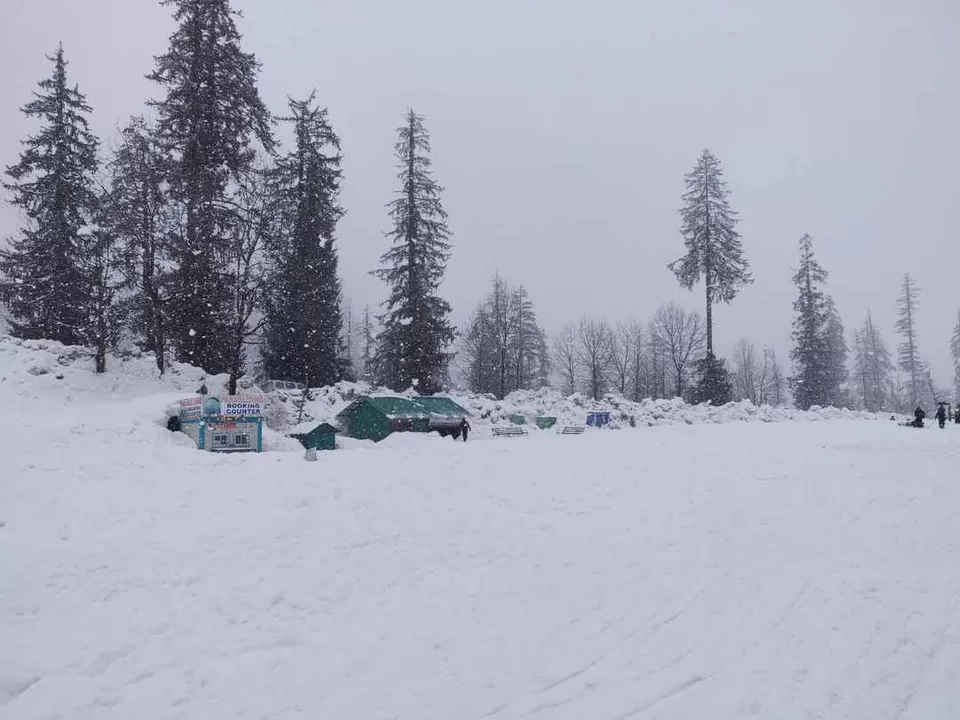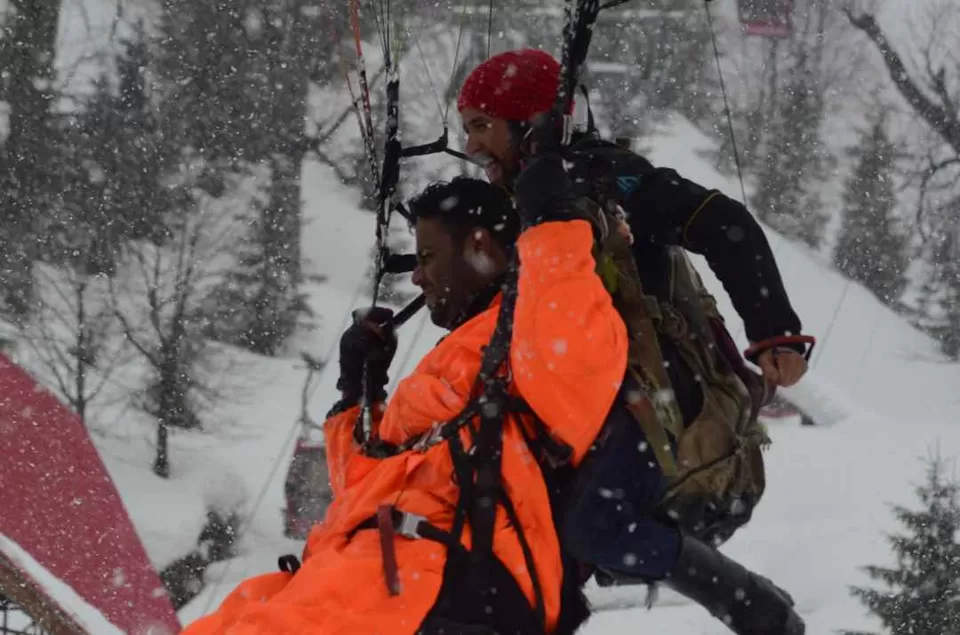 As per our plan It was decided that we will take rest next day and will leave for Delhi on Day 8. But because of adrenaline rush we decided to go Shimla as well.
We rushed to hotel did check out and booked bus. We have to o 50 KM to catch bus. We boarded a share taxi. Reached Kullu Bus stop. Our warm clothes, socks etc. was wet because of snowfall.
It turned our to be a nightmare.
Bus came at 10 PM till then we were already fup. Luckily Bus Blower was working well and we had a good night in Bus to Manali.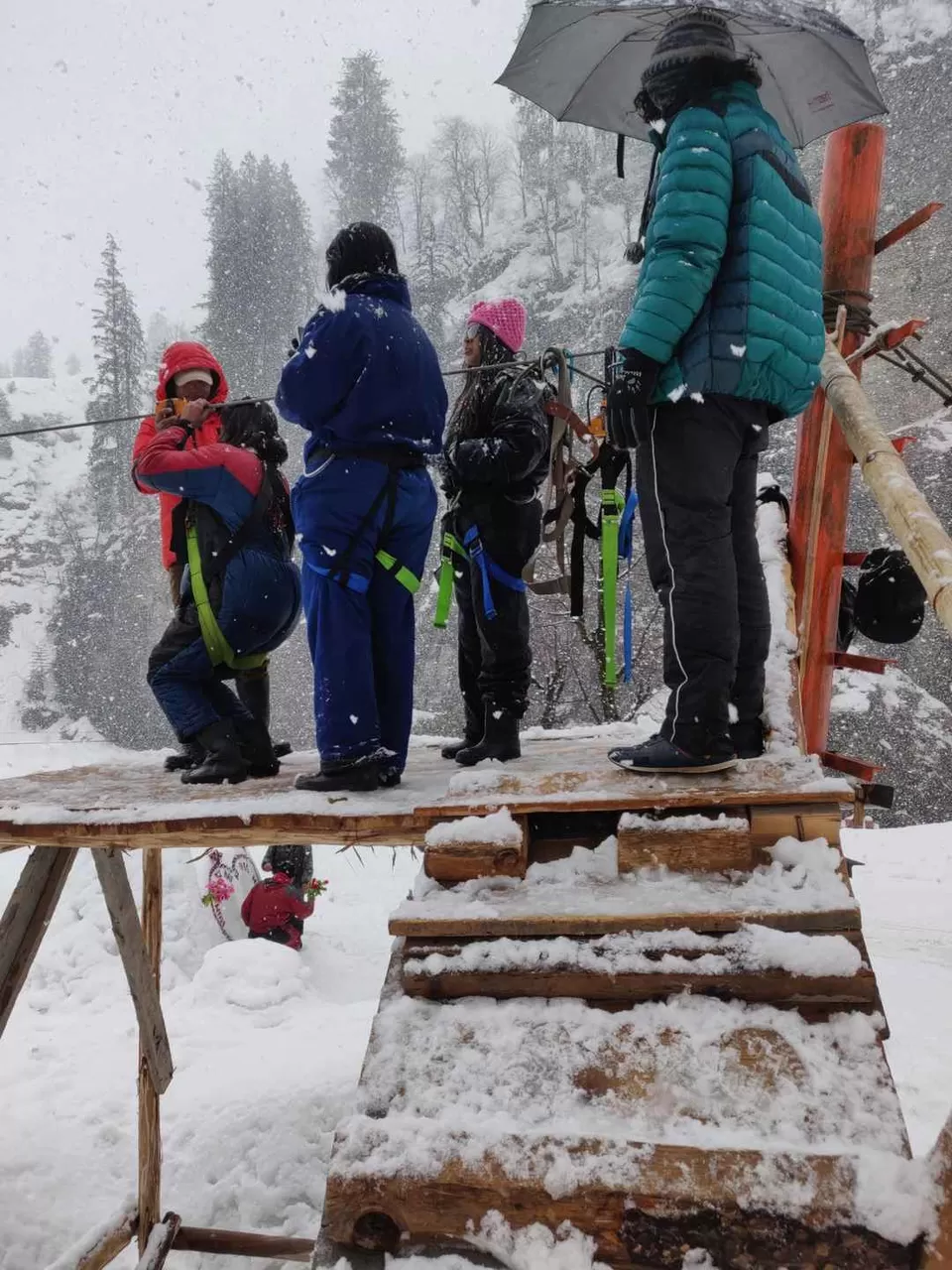 We reached Shimla. Reached hotel and took deep sleep till 2 PM as we were tired like hell. I was cursing myself that why I made this plan.
Any we went outside to explore whatever possible. We had bus to Delhi at 9:30 PM.
City was beautiful. Looked like foreign settlement.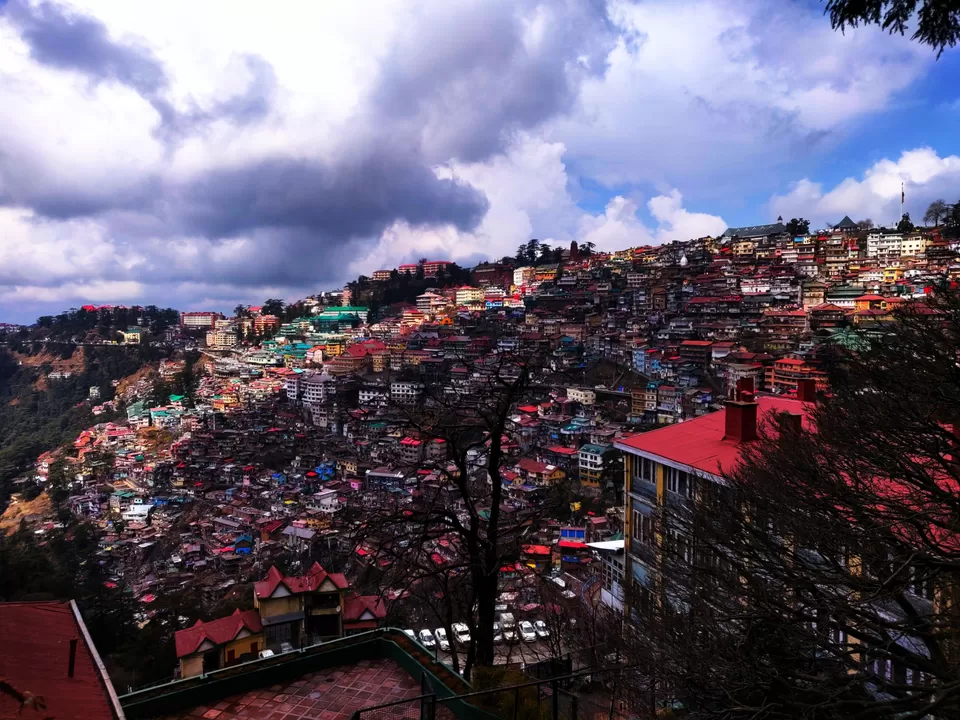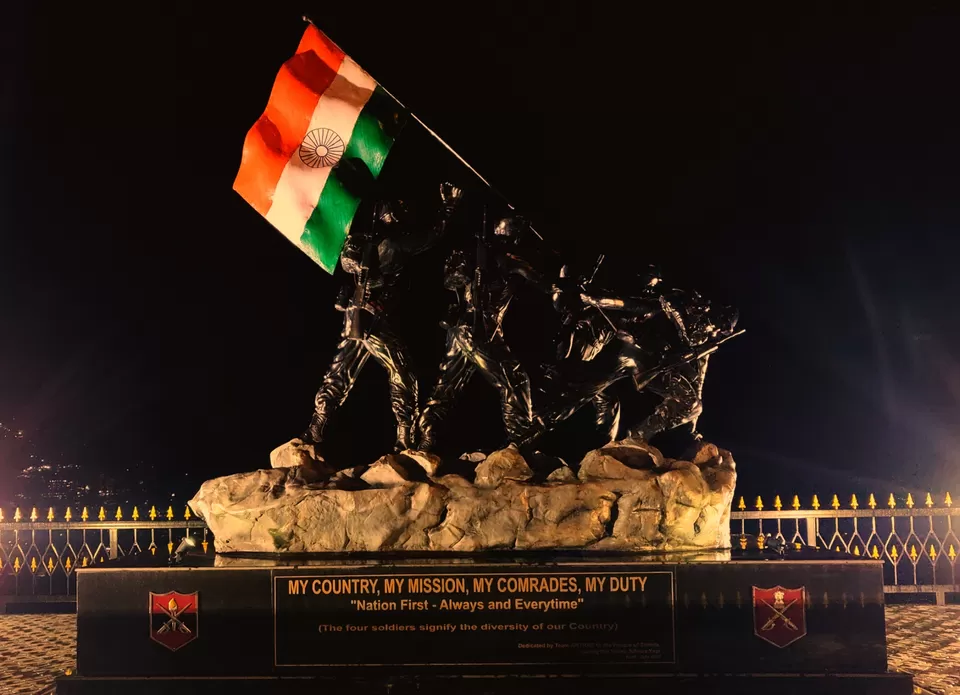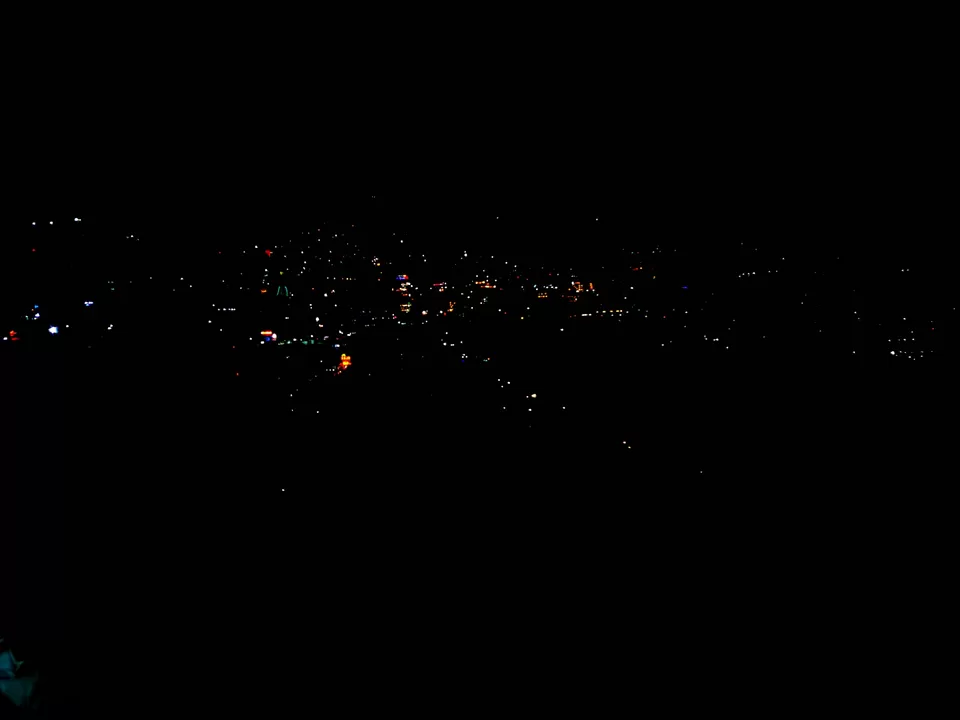 Reached Delhi. Went to Allahabad Maha Kumbh. Will write about that in another blog.
I had an thrilling experience throughout this trip. Please note that I went in winter. If you go in summer then you won't get these in Solang Valley. You have to go to Rohtang Pass. At my time way to Rohtang Pass was closed due to extremely heave snow fall. Heard that 50-60 feet snow fall is there.
Happy Travelling!